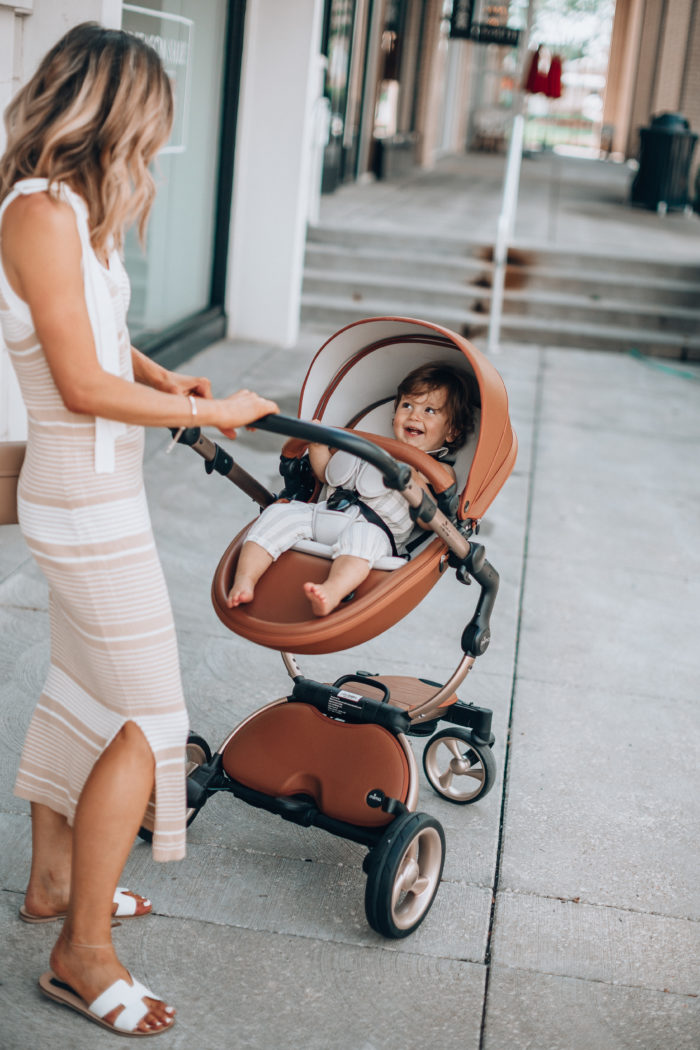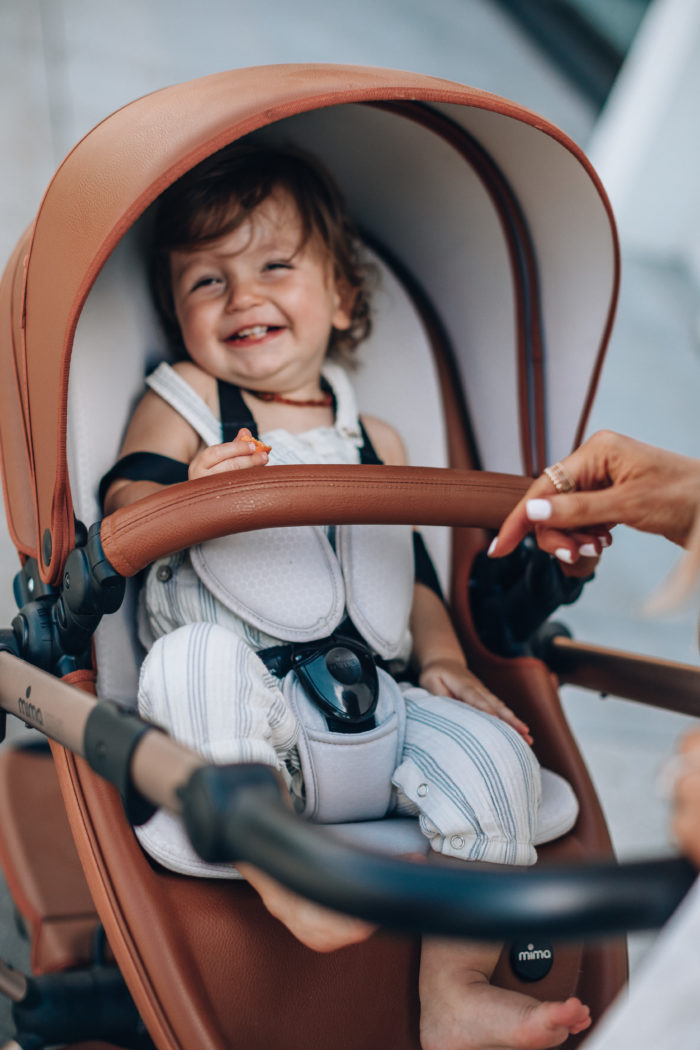 My baby boy seems so big these days!! He is only 18 months but he looks like such a big boy. This age is so much fun. As much as it saddens me to see them growing up, there is so much to delight in at each new stage. His personality continues to develop and we love to know more and more of him. Overall, we are LOVING this boy more and more every day!! He just keeps getting smarter and smarter and cuter and cuter!!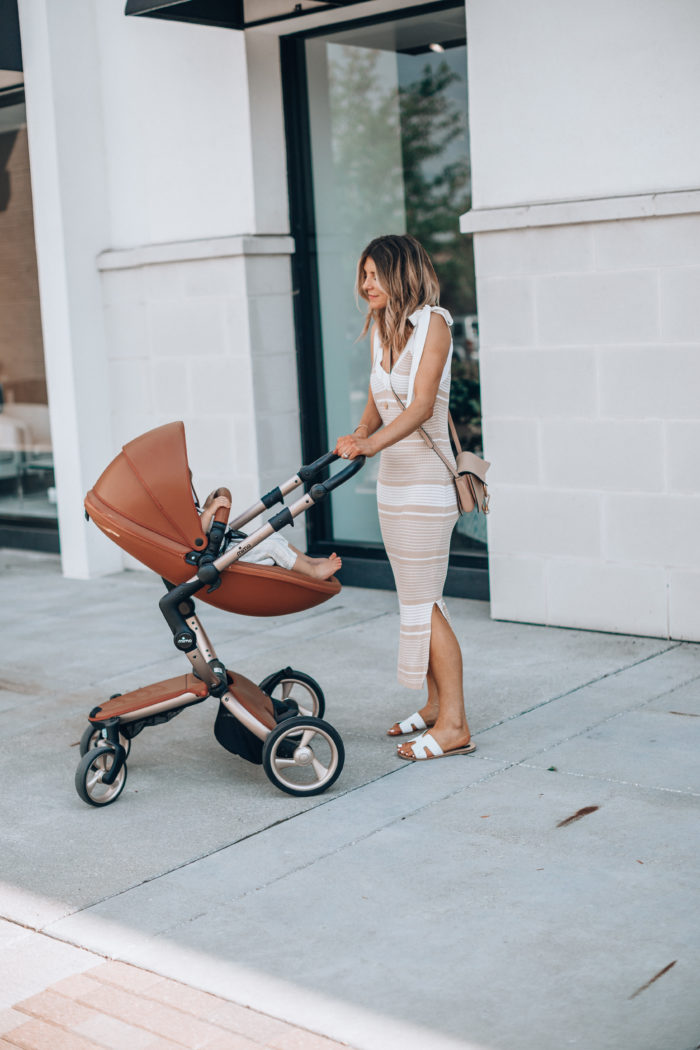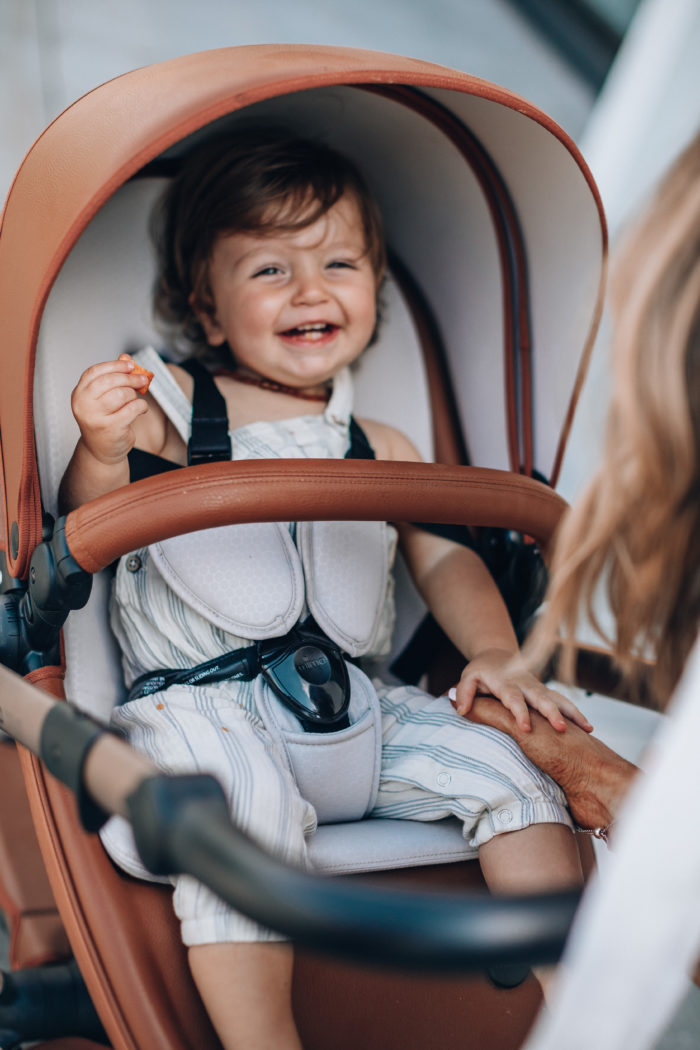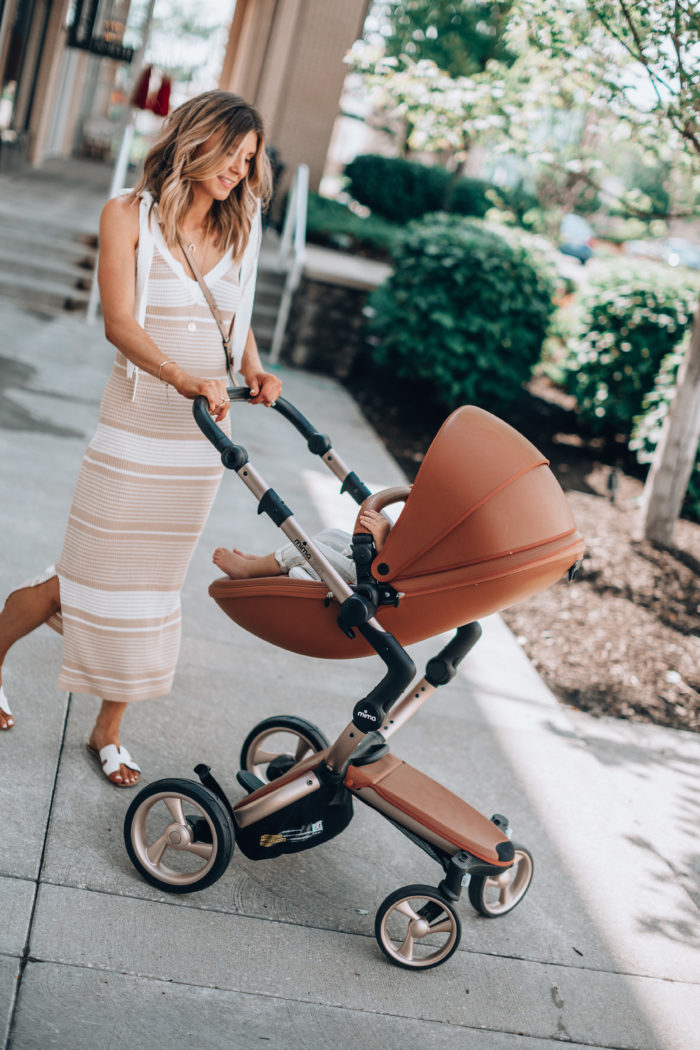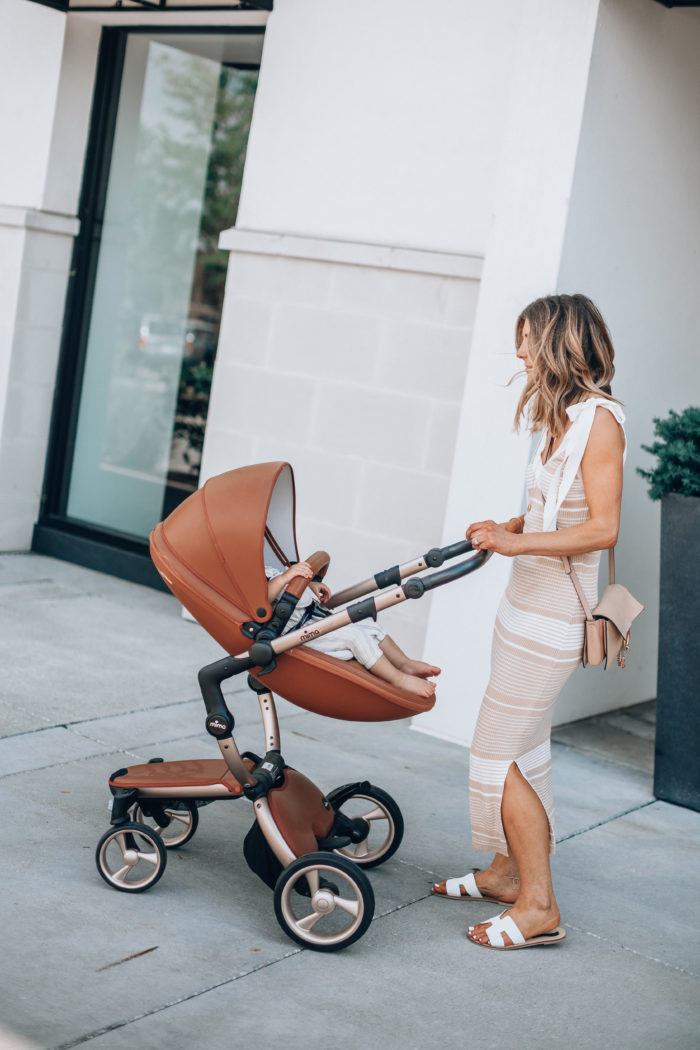 Favorite Moments
SO many favorite moments… the little things really!
I love how sweet he is. Loves to cuddle with me and give kiss. He LOVES his huge teddy bear and makes this high pitch coo every time he sees him and gives him a huge bear hugs.
Every day he gets to watch one show – something that involves singing is his favorite. So every time I go to turn on the show, he b-lines it to his everywhere chair. He will just sit there and watch.
I know it sounds so cheesy, but I just love watching Greyson learn and figure out new things. Learning how to go down a slide or work a new toy. He learns so much from Sutton too. I love watching them together too!
His love for his big sis almost makes me cry and vice-versa! Don't get me wrong, they do fight over toys and stuff but most the of the time, they play so well together and it truly is the best!
I also love his little tantrums because they are so cute now. Sutton's, on the other hand, aren't cute.
He only says a few words, Papa, Dada, Uh Oh and mama. I think Sutton was saying a lot more at that age. but makes sense bc she is a girl. 😉
Schedule 14-18 Months
(we started sleep trained at around 8 weeks – read more here)
** Grey has always been a binkie at nap and bedtime kind of guy. Sutton wanted hers all the time. At 12 months we started having him put his blankie and bink in his crib after he wakes and he knows that at nap and bedtime is the only time he gets it.
730/8 AM WAKES – normally greeted by his big sis. Sutton loves getting him up. She will climb in his crib and snuggle and wrestle. Talk about a wake up call!
-Breakfast – almond milk in sippy (we transitioned him from bottle to sippy a little after 12 months and it went great!)
He LOVES to eat Banana Pancakes, Whole Bananas, eggs, blueberries and sometimes gets some of my protein shake.
845AM- Playtime – Michael will normally take Greyson on a jog or bike ride in the Thule and then come home and play. They water plants outside, play on the water table, and bball.
10AM- snack of some sort – loves rxBars, cheese sticks and goldfish
11AM – Naptime- change diaper and down for nap. He will nap 2-3 hours.
1:30/2PM -WAKES & EATS LUNCH
Grey eats a late lunch. For some reason lately, he hasn't been eating a big lunch.
Lunch: Earth's Best Meatballs (chix or beef), Kid Fresh Cauliflower Tator Tots, Kale Bits, Cheese Sticks, Ravioli, Pasta, and always served with a veggie side like peas or mixed vegetables. Almond Milk in a sippy. Fresh fruit after he eats a meal.
230 PM Playtime
He loves to swim, go on walks, swing on the playground, and play ball!
5:30 DINNER
Dinner: We normally give him what we are making for dinner. For instance, if I am making a chicken dish, I will set aside some plain cooked chicken for the kids and make a side of quinoa and veggies for them. Family ravioli is always a hit. We get the ravioli from Trader Joes. Pizza is another easy meal that everyone eats. I just got the cauliflower pizza crust from Trader Joes- we will see if the kids like it!
We play a little after dinner- we love spending this time outside on the playset or going on walks.
6:30 BATHTIME – we bathe the kids every other night. I love the AVON kids body care line. They sent over a bunch to try out and they seem so good. I love the foam soap and are toxin free!
6:50 – Lotion, Night Diaper, PJS and gets his blankie while we read a couple books to him. Then lights out, blackout shade pulled, and sound machine on. We put him down awake and he can put himself to sleep. Some nights he will sing or talk to himself for 30 mins. Other nights he may cry a couple minutes before falling right asleep. The one thing I have learned with our second child is not responding to them the instant they cry in the crib. Let them learn how to soothe themselves and you will find if they wake in the middle of the night, they should be able to put themselves right back to sleep without having to see mom or dad's face or touch to do so.
We may adjust his bedtime to earlier if he didn't nap as long. I find that Greyson sleeps so well if he is well rested. On the days he takes 3-hour naps are the easiest bedtimes, which seems like it should be opposite. So making sure he gets a good nap and stays on schedule, I think, is key to having a good sleeper. A kid's schedule is everything and ensures a good sleeper!
What's He Doing
He wants to be like his big sister and do things that she does even though he's too little. Like climb up the big slide and slide down. To jump on the furniture. He does everything she does! It's so cute and scary at the same time!
He loves to be tickled and is getting better and better at giving hugs and kisses.
He run's and it is still a little wobbly and the cutest thing ever! For some reason, he likes to keeps his hands help in his back when he runs!
Greyson is getting his 2nd bang trim this week. So crazy how fast his hair grows and how thick it is!
This boy LOVES cars and trucks. Any machines that go he LOVES. We have the Little Blue Truck books and they are his favorite book. He wants to read books multiple times a day and points and grunts to all the pictures.
What We are Using
Most Used Stroller – The Thule Chariot. This get used multiple times a day. Michael takes Greyson for a bike ride or jog in this every single morning. We have the double so both kids can fit. We can take them in the park in this, and it also had a huge storage bin in the back for all our snacks, water bottle, sunscreen, etc.
Skiphop Play Mat (not a toy but we have used this since day one is this play mat!- sooo many of you ask about it whenever it is on my stories)
Favorite foods of his include: anything salty, veggies straws, fish crackers, cheezits, cheese sticks. He also loves clementines, greek yogurt, ravioli, plain pasta, bananas, shredded chicken, strawberries, meatballs, cottage cheese, chicken fingers, fries, cucumbers, applesauce, pizza, quesadillas, almond milk, water, peanut butter sandwiches, banana pancakes, tortilla strips, green smoothies (recipe here) and oatmeal.
We like Earth's best options and Kid Fresh food for easy meals. I find them in the freezer section at Target.
Milk Intake: approx around 3 cups a day – give or take! We give him almond Milk.
*DIAPER CHANGING HACK- so we love Honest diapers, the cute prints are adorable and when it's so hot in the summer, sometimes that is all he is wearing which are totally acceptable with the darling designs. The Honest bottom spray for when we can his poopy diapers is life changing. It is soothing on his bum and it gets rid of the stinking smell that the wipes don't all get. I have tried a couple different brands of bum spray and this one is by far the softest on the baby's bum and works so well!
FAVORITE TOYS 12-18 months
Little People Car Set & Barn Set –Grey loves playing with the little people toys by fisher price.
Basketball Hoop – Everytime Grey makes a basket he grunts! He loves it!
Water Table – both kids love this! I like that this one has a shade and a cover.
Magnets – Another toy boy kids love!
How to Track memories and Milestones
I still need to be better about this. I have a Baby's First Year Journal for Greyson and this One A Day mom's journal.
Sippy Cups we use for Greyson 12-18 Months
here and here and Sippy cup we use for Smoothies and Shakes – thick straw and comes apart easy for cleaning.
See Greyson other updates:
What Car Seats We Use for both Kids
Most Used Baby Products under 1 Year
Any questions, feel free to leave below!
Becky xx