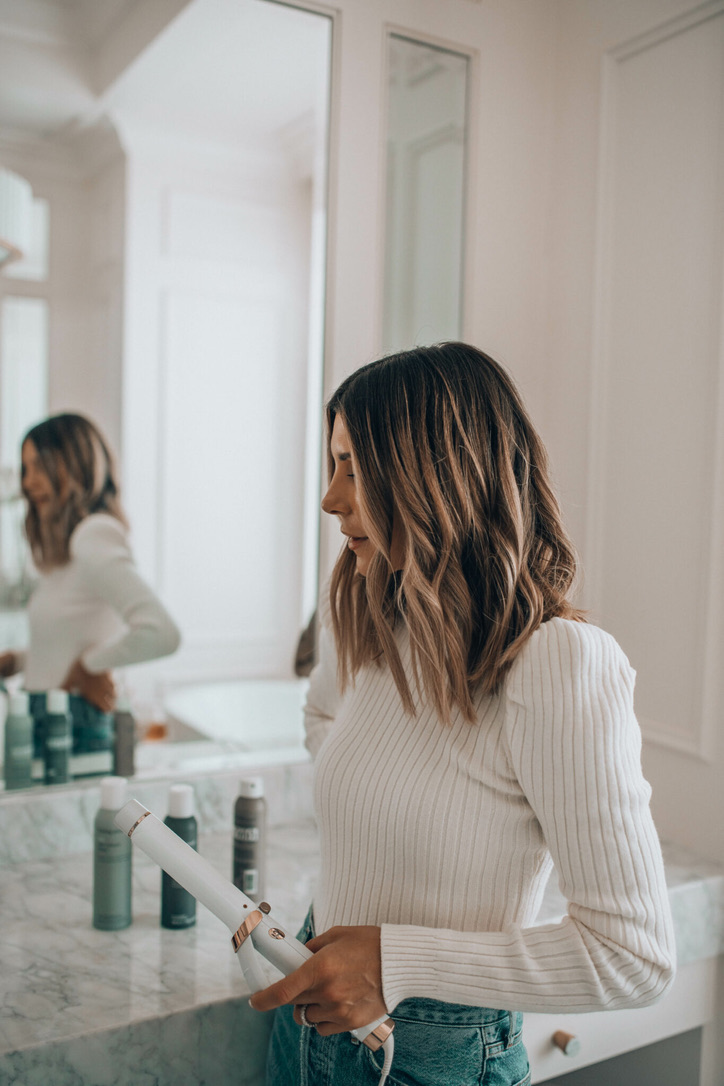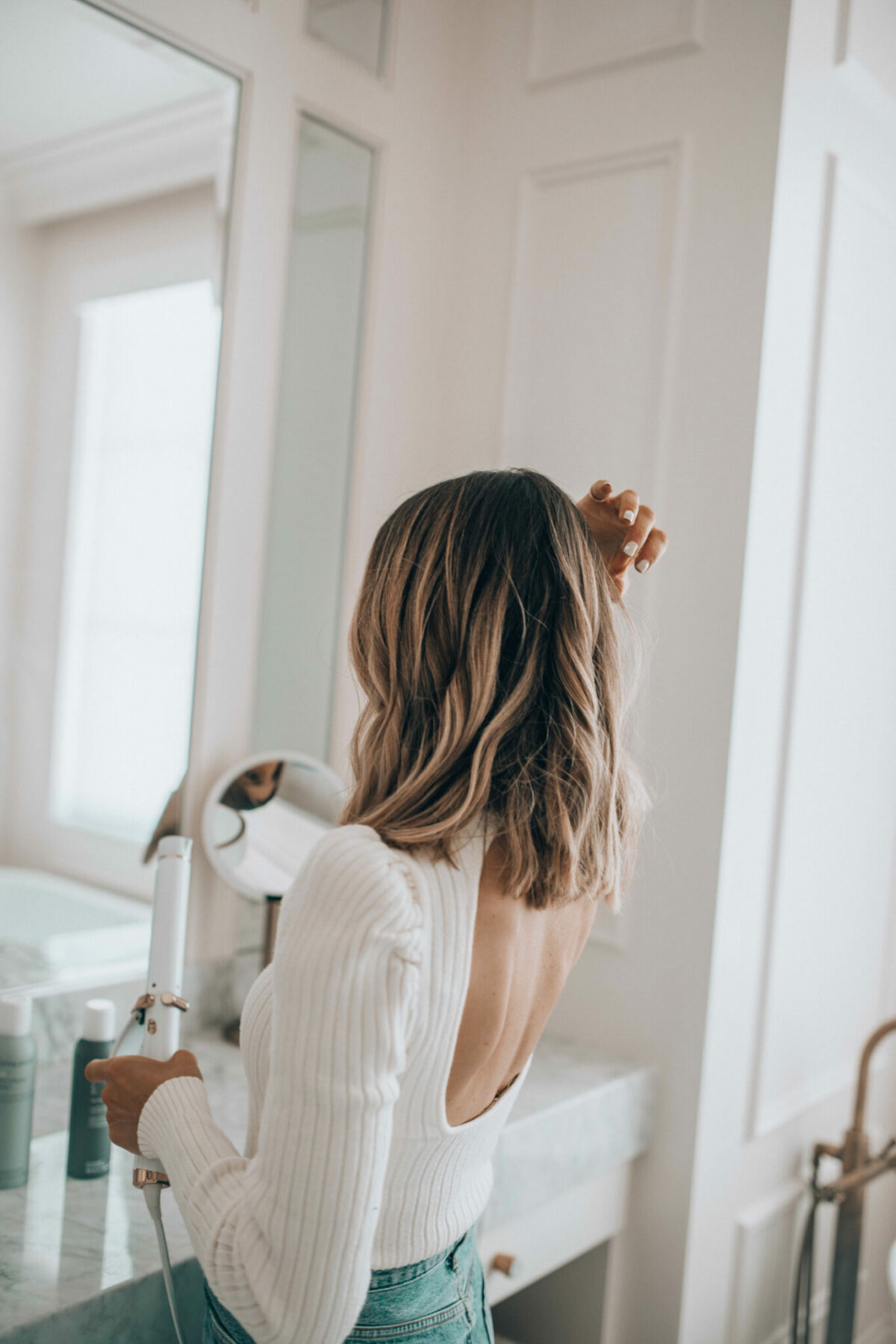 When it comes to my hair, I like to keep it relatively simple and use products that help my style stay fresh between washes. Between the kids, blog to-dos and everyday chores, I don't get a lot of time to fix my hair everyday. I need tools and products that really work and won't damage my hair!
After washing my hair, I spray my favorite leave in conditioner and let my hair dry a bit. I'll then blow dry using this air dry brush or my T3 blow dryer.
Next comes the fun part! If you've been a Cella Jane follower for a while now, you know I love the T3 curling iron. It is by far the best, easiest to use and my waves really do last longer. I use a 1.25 inch barrel for loose, beachy waves. I typically will only curl my hair on day one after blow drying, so my loose curls will last anywhere between 2-3 days. To achieve that beachy, loose style, I will focus on curling the hair shaft leaving the ends out.
After curling, I will use this hairspray from living proof to set my waves, and then volume spray or texturizing spray to give my waves a little boost. To preserve and refresh my style in between washes, I'll use this dry shampoo at my roots (tip: trying using at night instead of in the morning!) and the de-frizzer at my ends to tame flyaways and frizz. For any dry ends or stubborn flyaways, I'll use this hair oil (smells amazing!) for the finishing touch.
Between washes, I'll also use crease-free scrunchies, clips and sometime this hair wrap to preserve my style!
For a live tutorial, check out this reel for a step by step guide!