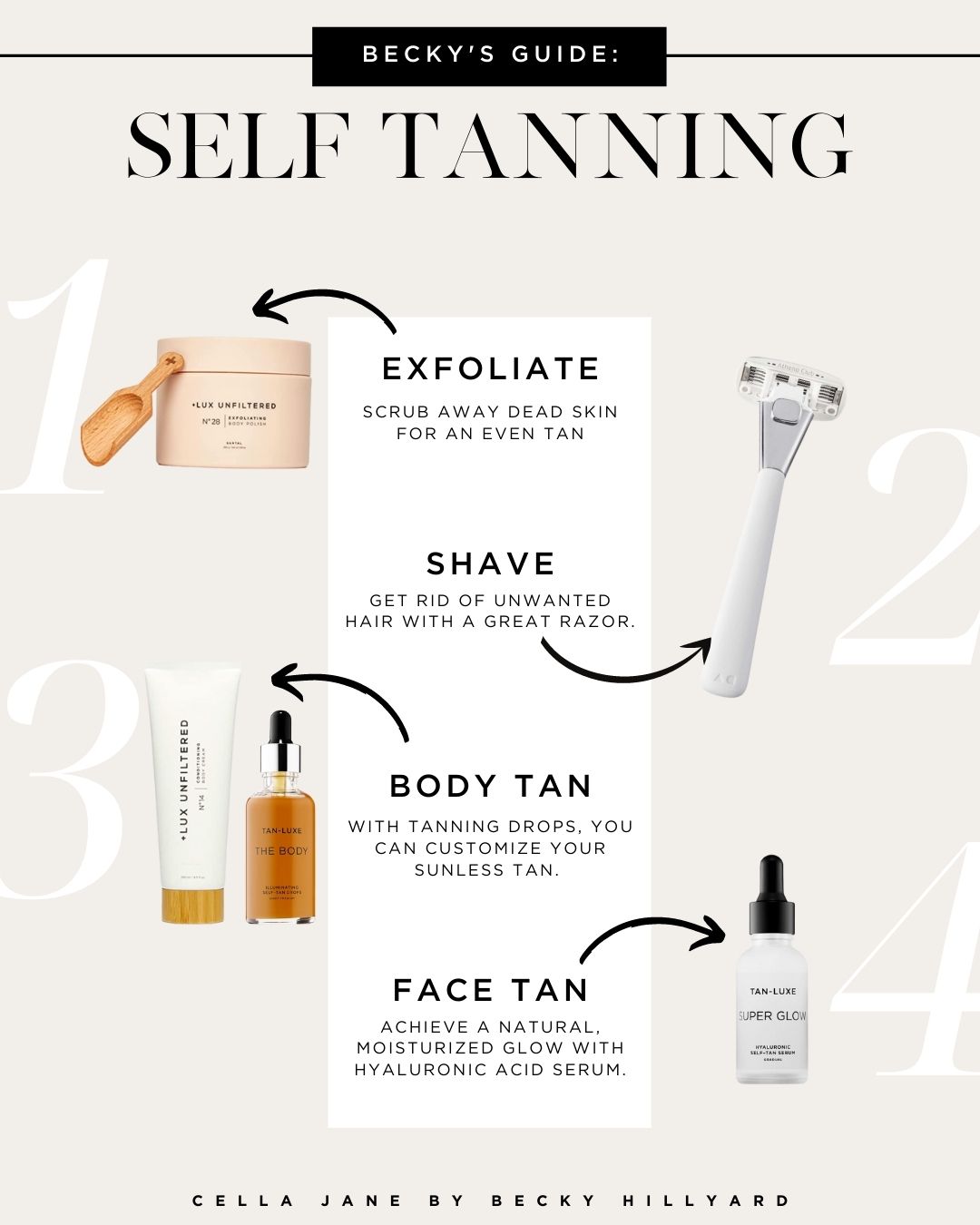 At home self tanner is part of my weekly beauty routine. I love having an even colored glow year-round without endangering my skin from the sun's exposure. It's a relatively easy process with no learning curve, so don't be intimidated! Here are my favorite products and a guide on how to use each.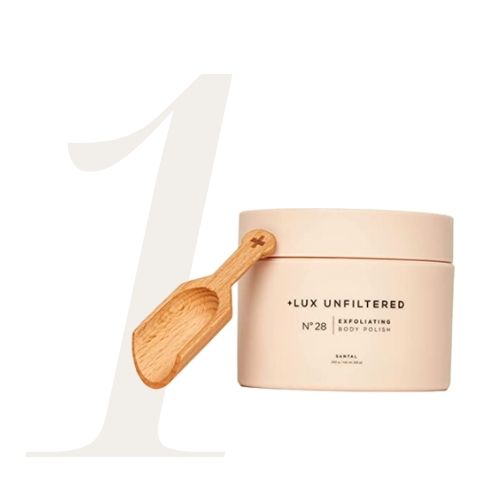 EXFOLIATE
Scrub away any dead skin with this delicious body scrub. It really helps your tan develop more evenly!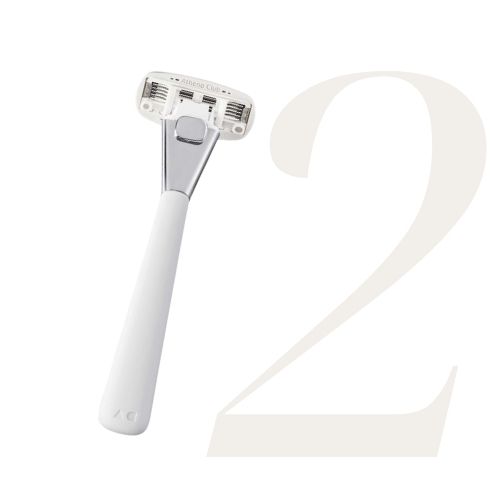 SHAVE
Use a really great razor for a close shave. I love how this razor performs and the handle colors!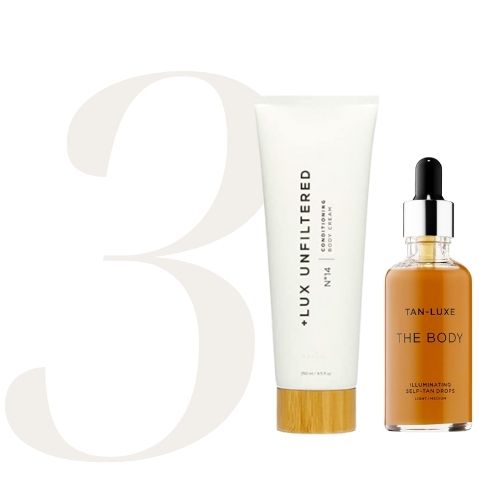 BODY TAN
Combine moisturizer with these tanning drops to customize your sunless tan. Add more or less drops depending on your desired glow strength! I use shade medium/dark for a deeper tan. I also use a tanning mitt for a more even application.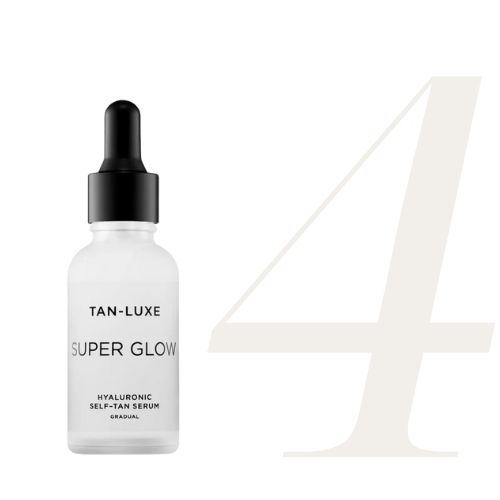 FACE TAN
Achieve a natural, moisturized glow with this hyaluronic acid boosted tanning serum. Tip: I use this on my hands and feet, too!
SHOP THE POST