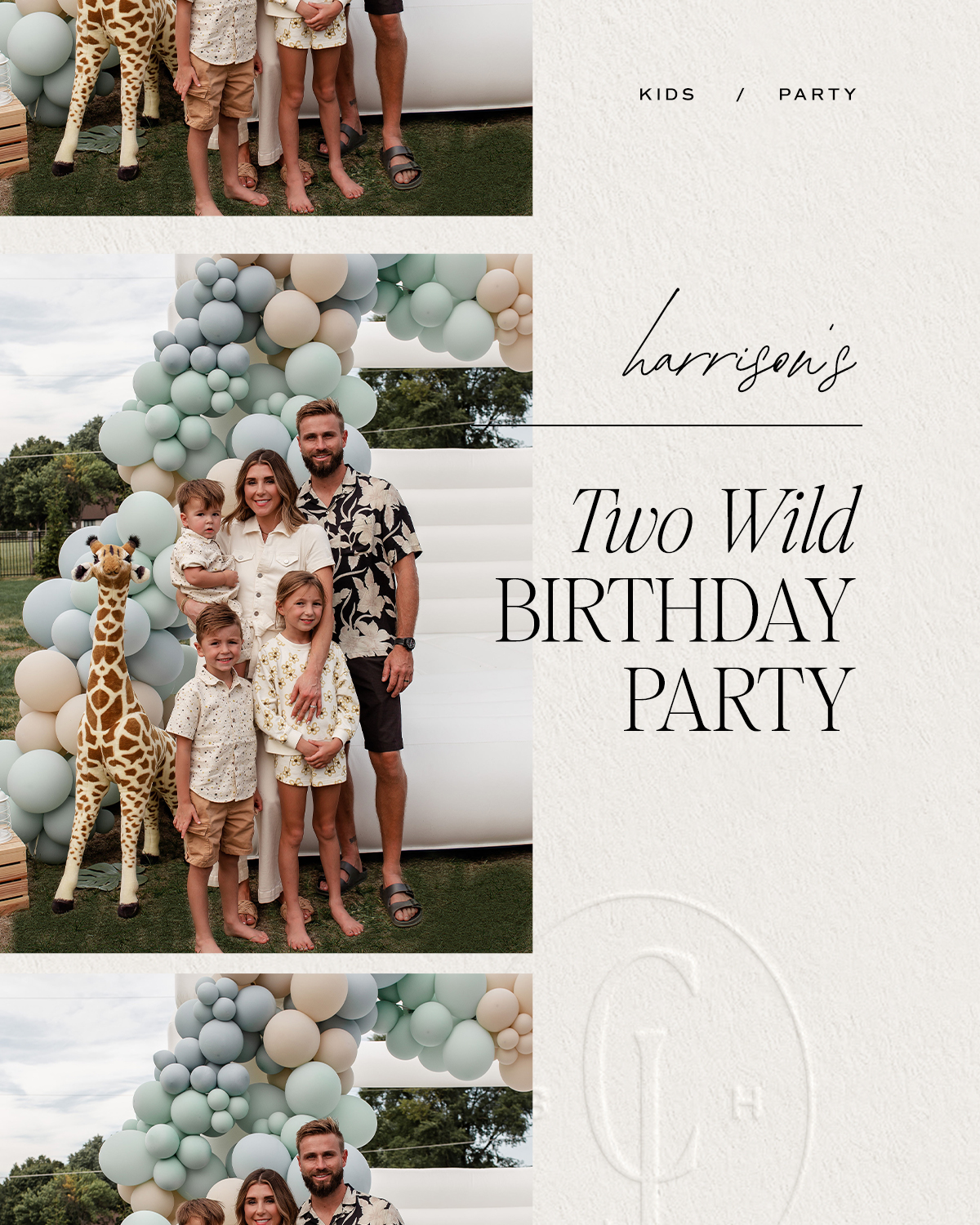 I cannot believe my baby is two years old! These past two years have seriously flown by and I am amazed at how he has grown. Since he's our last baby, I want to cherish each and every moment of his "babyhood." Entertaining is one of my love languages, so I was super excited to throw him a "Two Wild" safari themed birthday party. He loves animals and with it still being very hot here in KC, this was the perfect way to celebrate him.
Between the bounce house, ball pit, stuffed animal and candy wall plus our friends and family, it was a perfect day. Harrison is such a fun-loving little boy who's very inquisitive and sweet. The joy he brings to our family was clear this day, as everyone was all smiles and his big sis and bro wanted to take care of him and make sure he was happy. There is nothing more beautiful then seeing your children happy, and even more-so, when they care so much about each other. Michael and I feel so lucky to have three beautiful, healthy children who are growing, learning and thriving everyday. Each birthday is a reminder of that, so I love to make it special each year and celebrate their milestone!
I am so lucky to be able to work with some stellar local vendors that went above and beyond to make this party super special for Harrison and our family. We worked with a new KC vendor The Party Trend for the event styling and rentals like the ball pit and bounce house. Their team was amazing to work with, and I cannot wait to work with them again for future parties. Jubilee Balloon Co created the amazing balloon arch and Pink Antlers and Evoke Happy provided the paper goods and signage. We had family and friends attending the party, so I was really excited to work with Spritz Co. again for some fun alcoholic and non-alcoholic party drinks! Harrison loved the Swamp Water: sprite and lime sherbet and of course we had a fan favorite, spicy margaritas! Once again, Grazing KC made a beautiful charcuterie board, and Midwest Cookie Co and Taylor Elizabeth Cakes created gorgeous, sweet artistry in cookies, cake and macaroons. The gorgeous themed florals and arches were masterpieces by Wallflower KC.
All of these vendors plus our friends and family made Harrison's second birthday one to remember and we are so thankful to have such wonderful people around us to help celebrate our family milestones.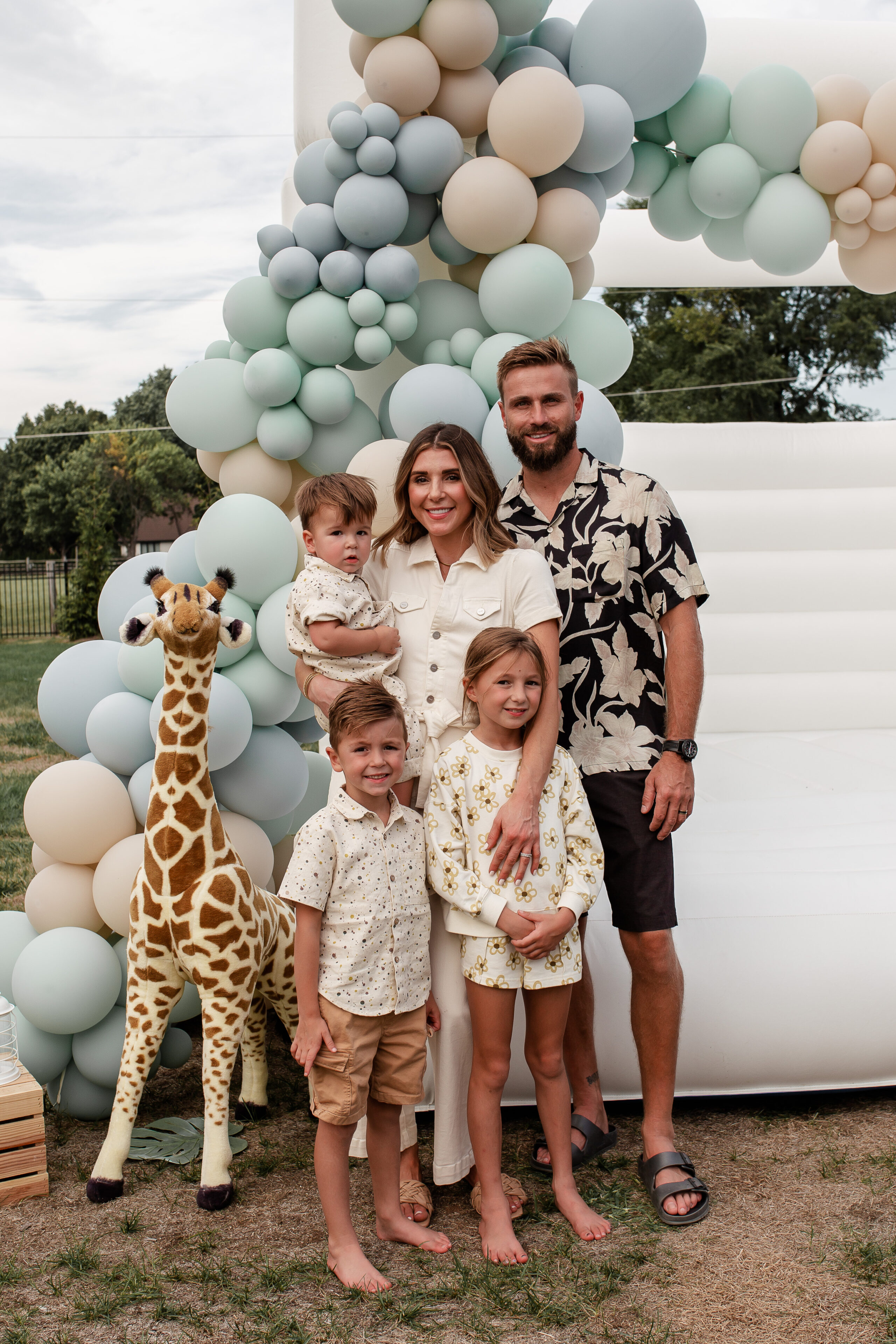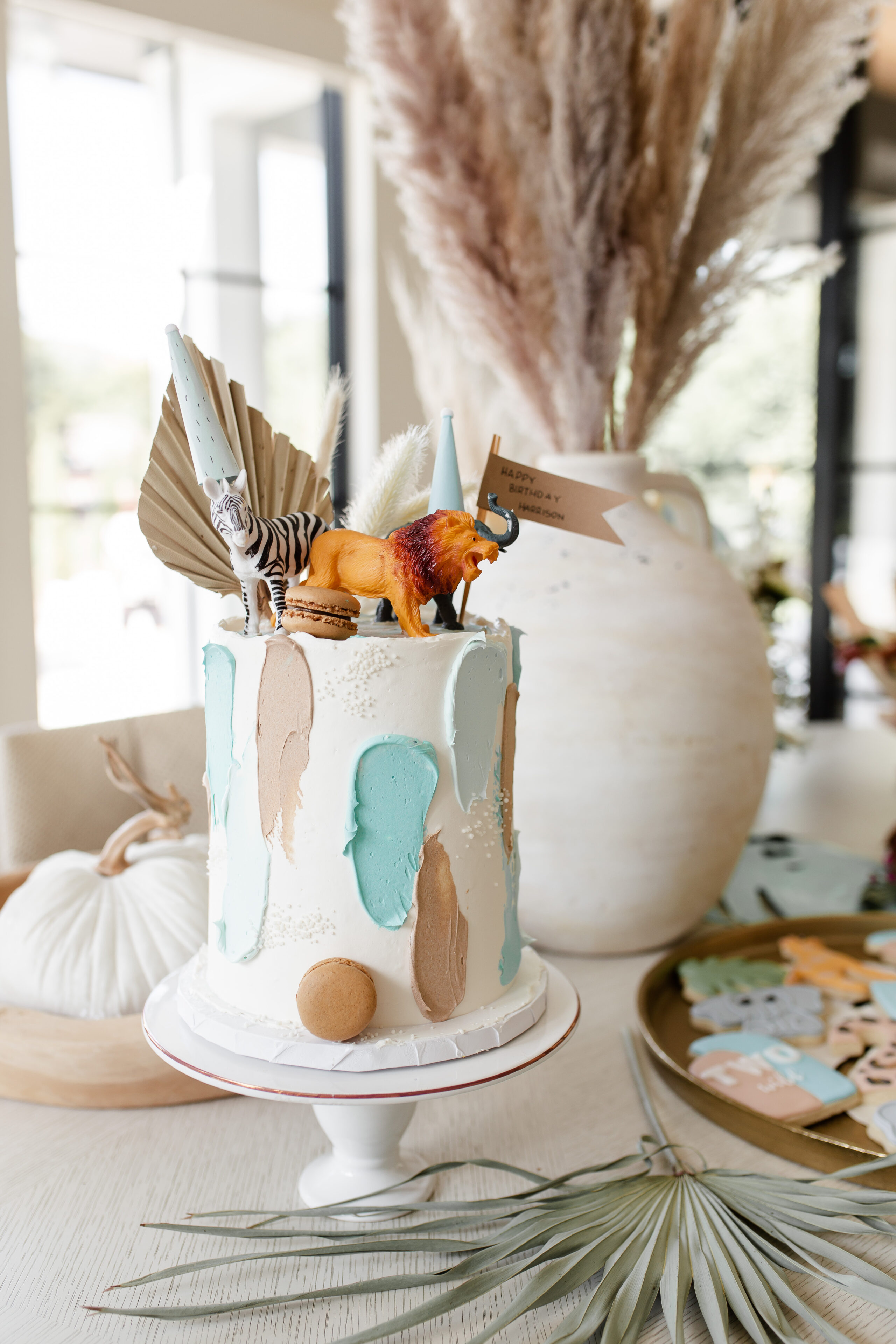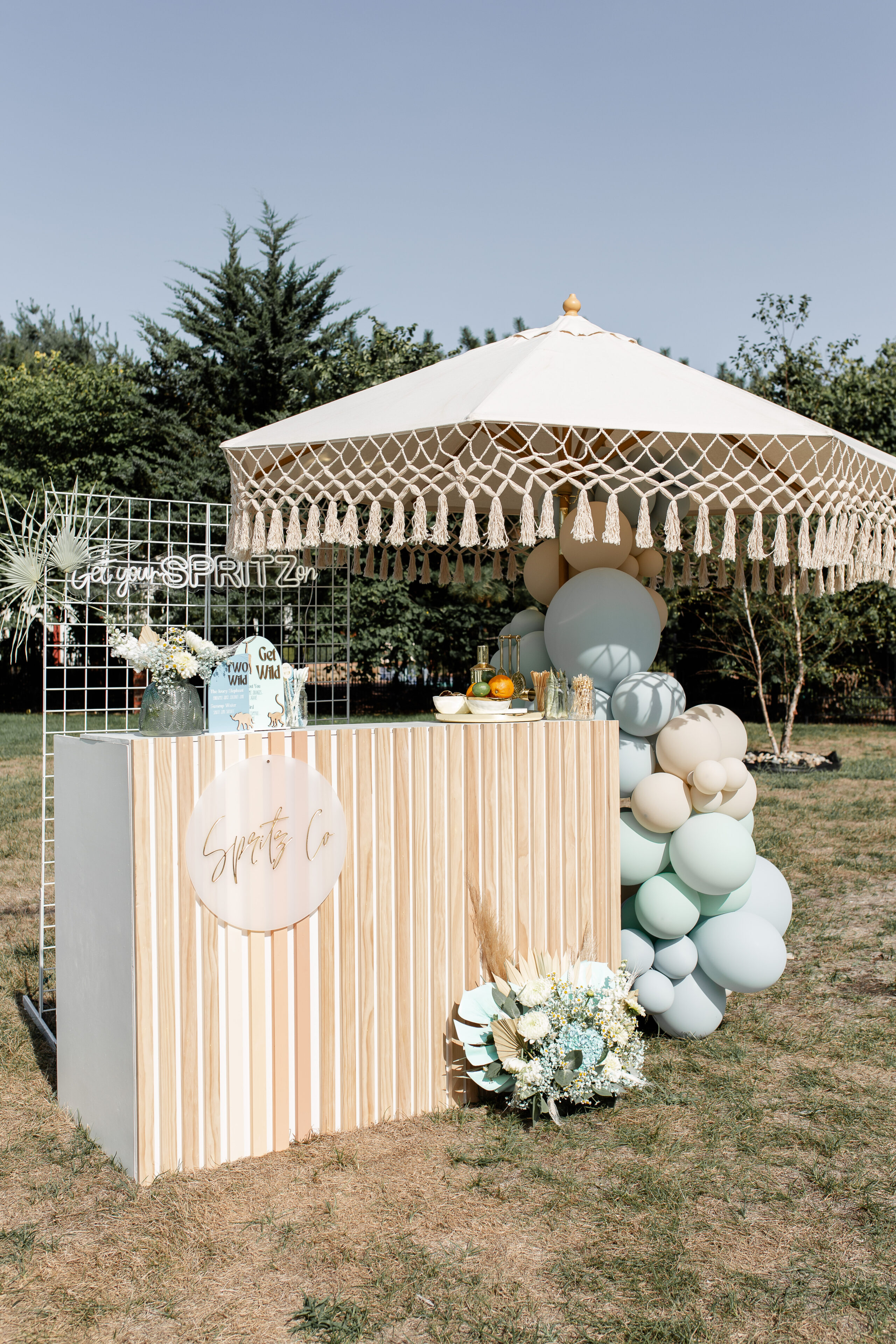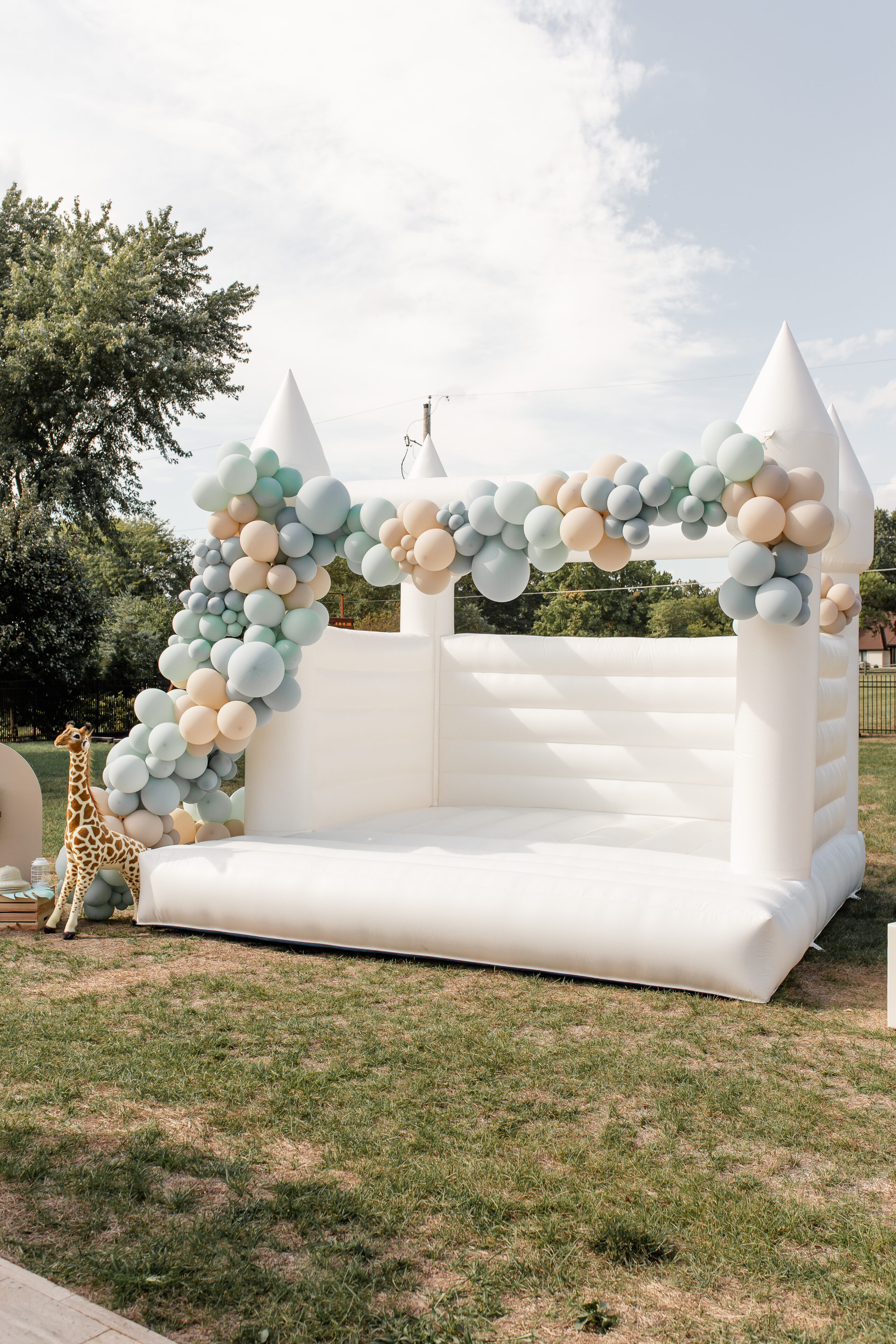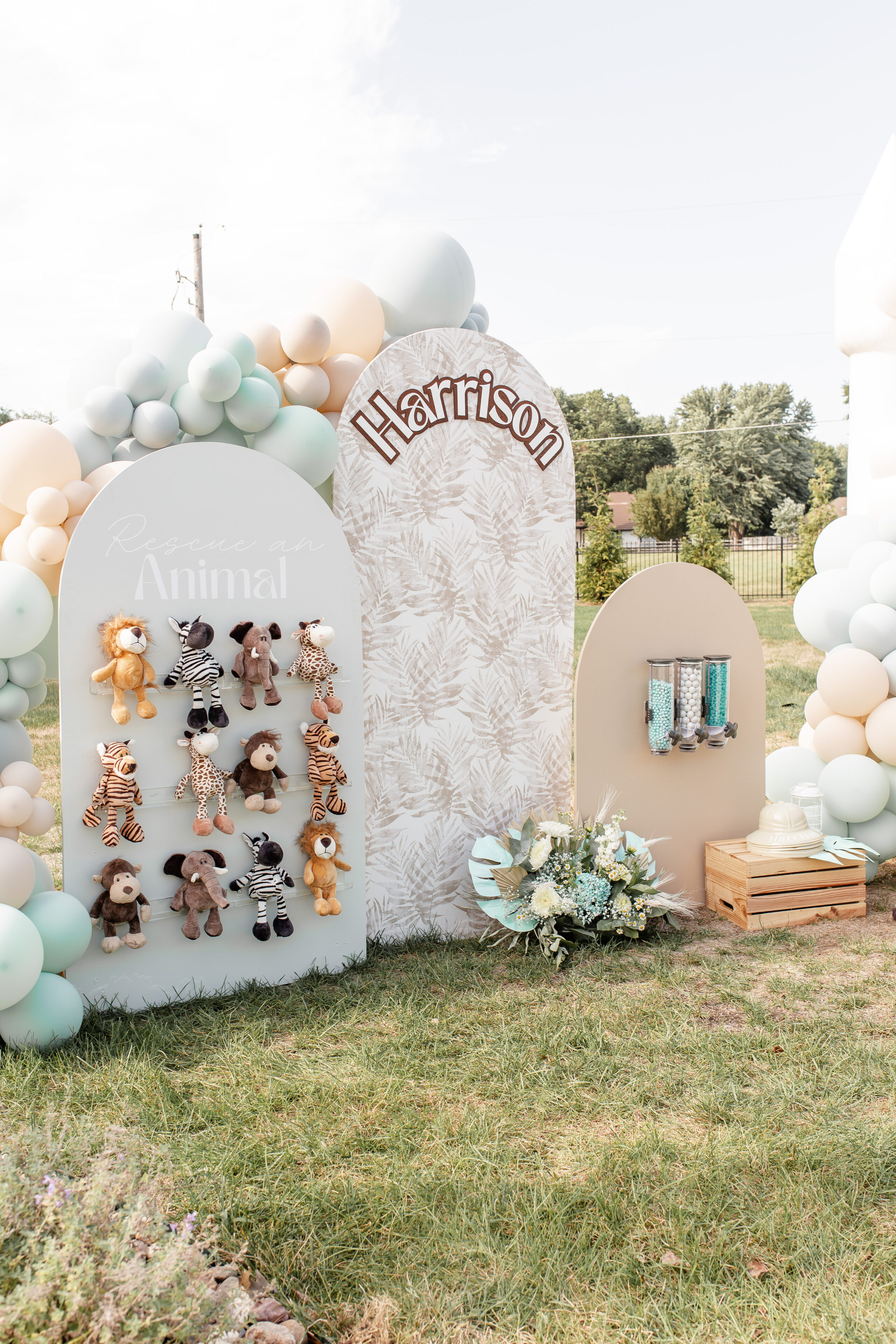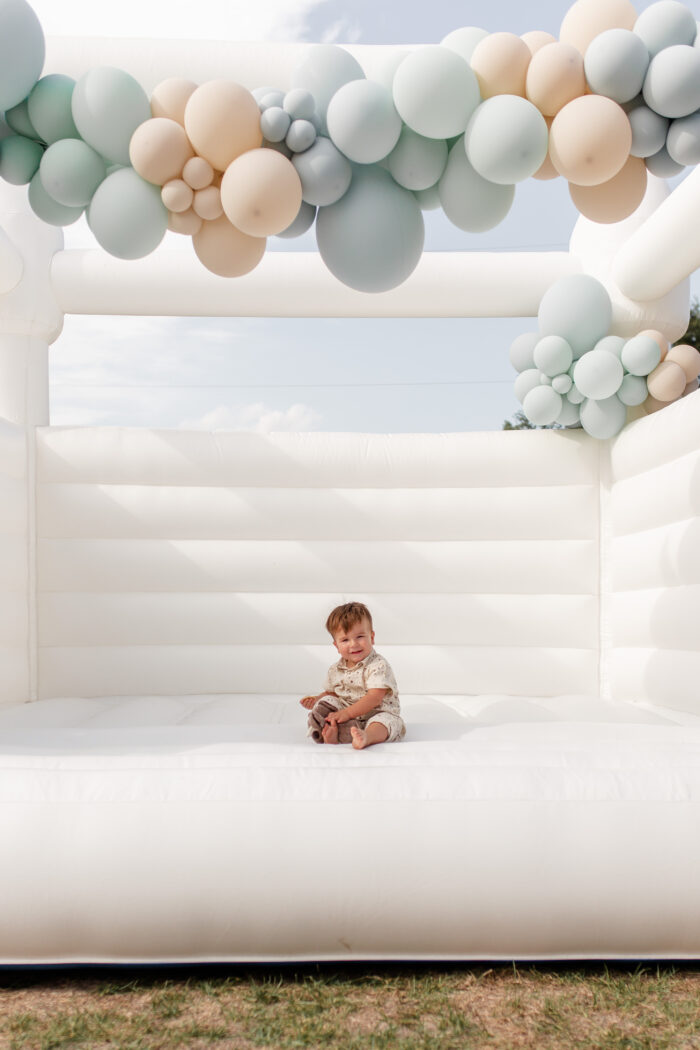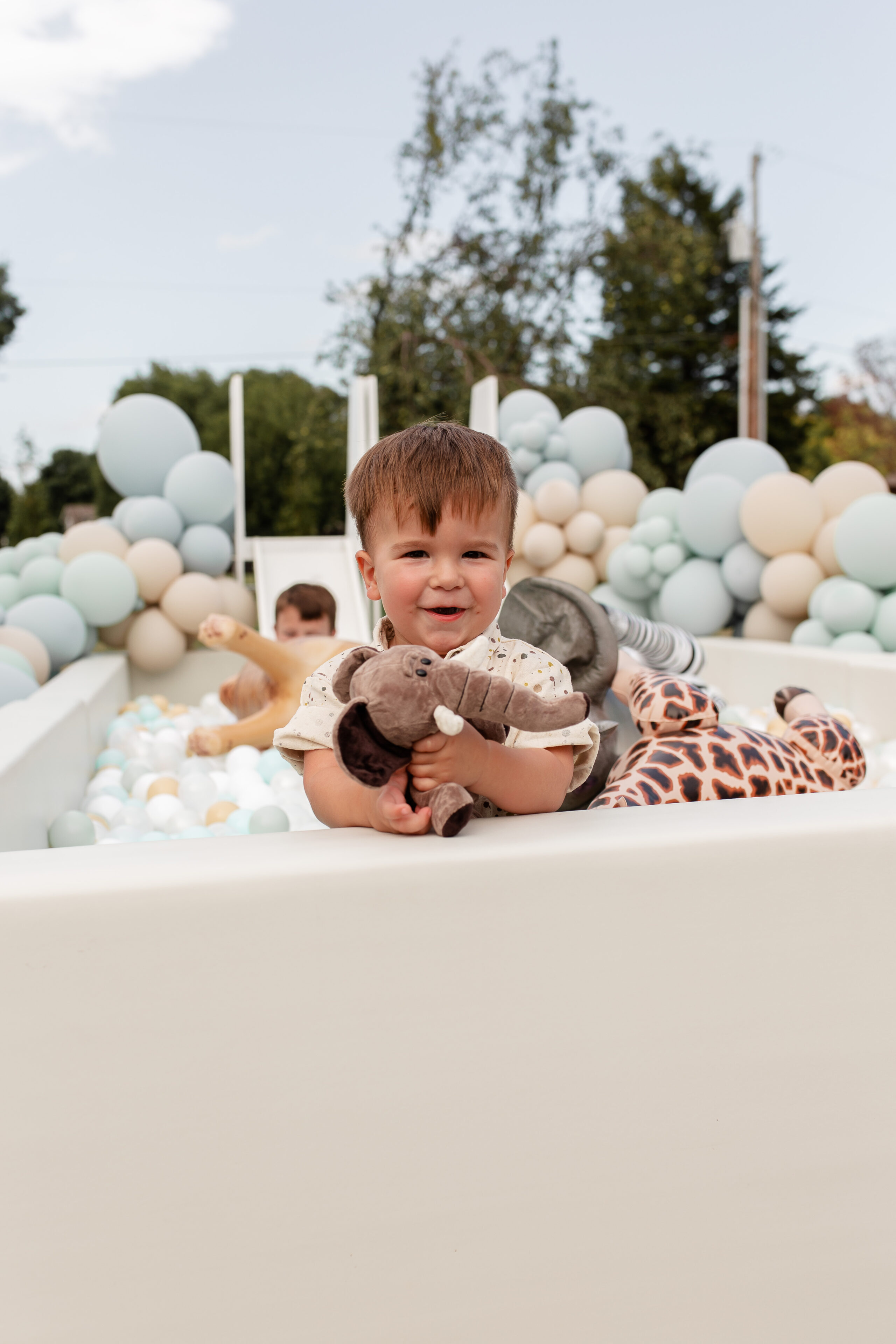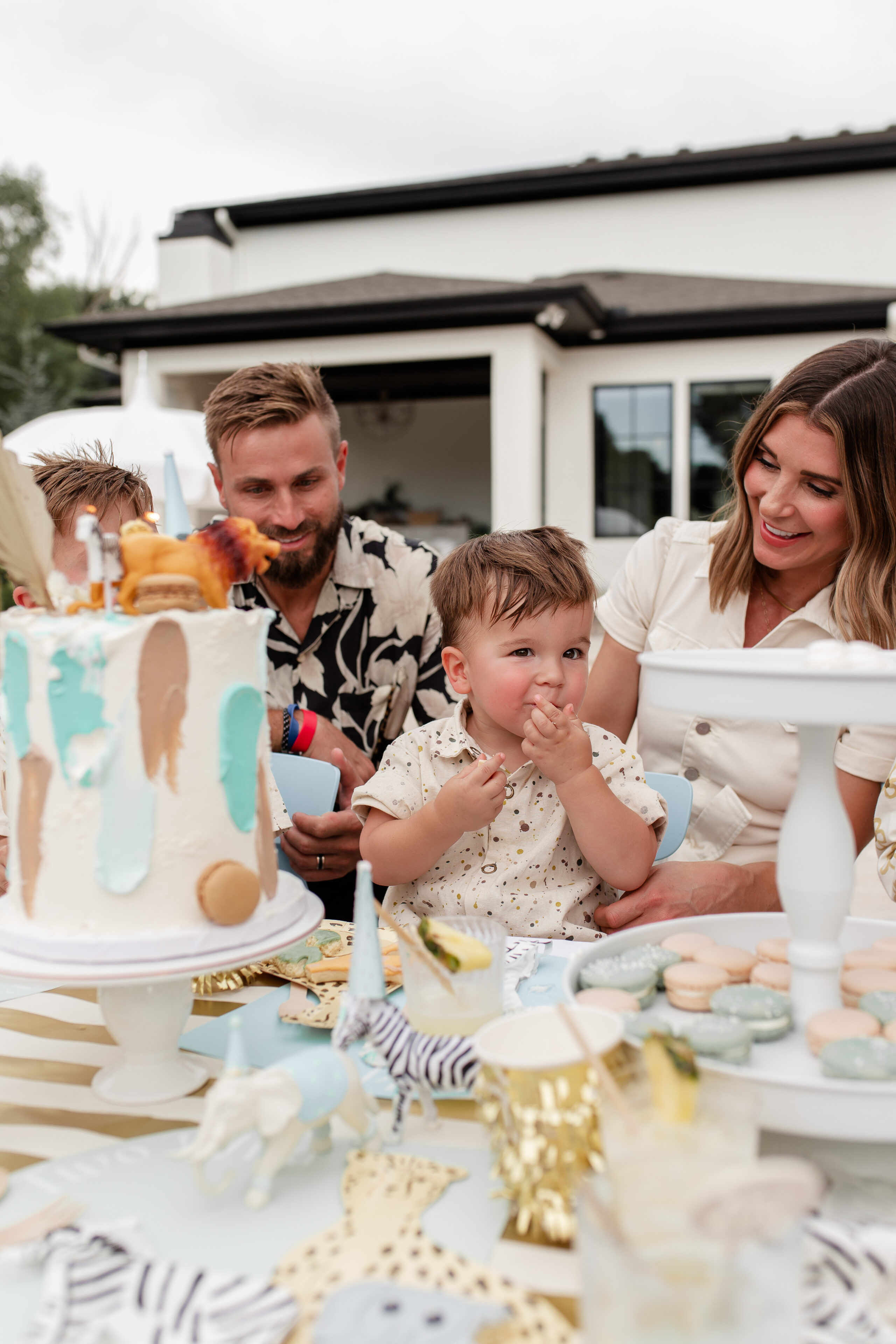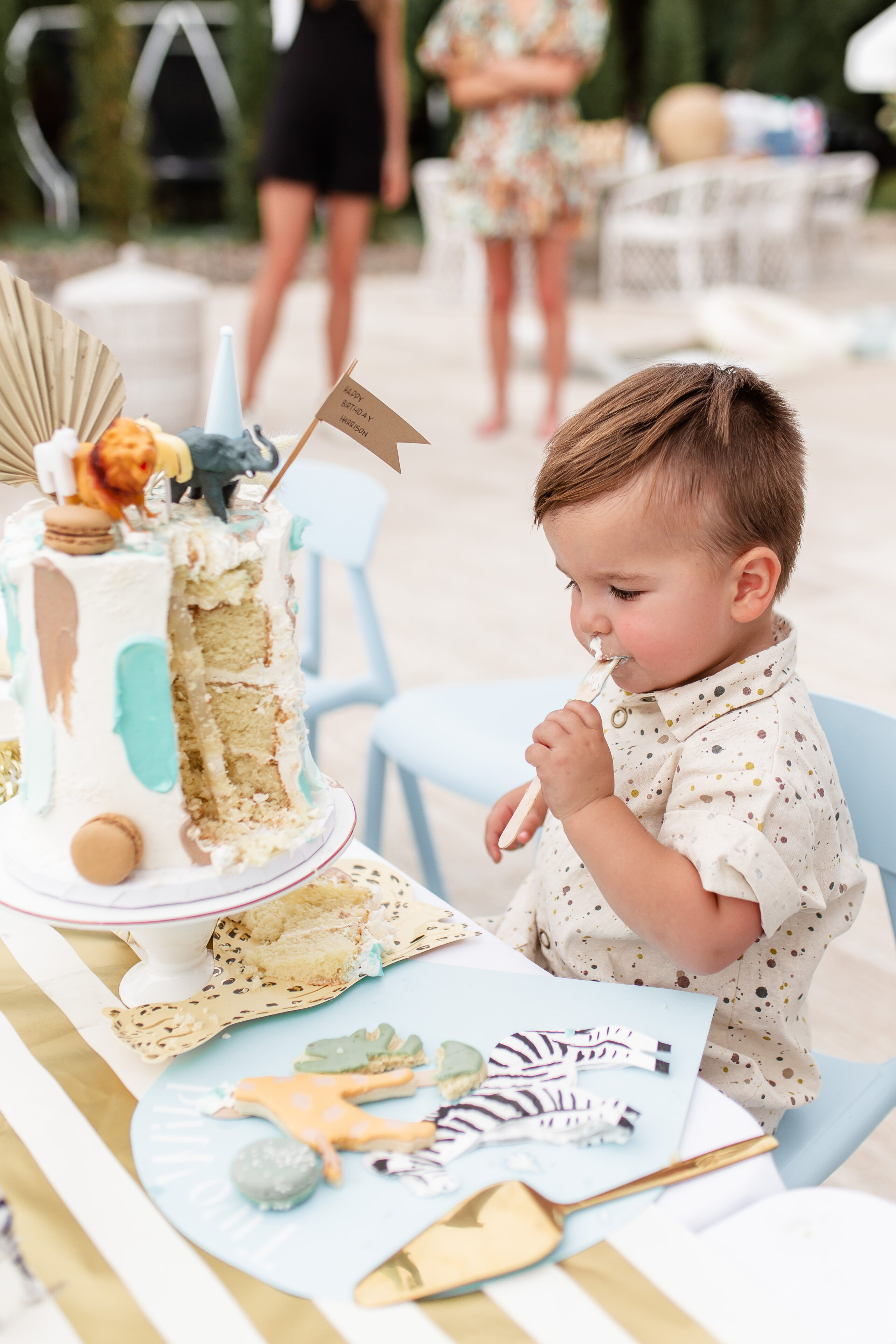 Shop Our Outfits

Style Your Party