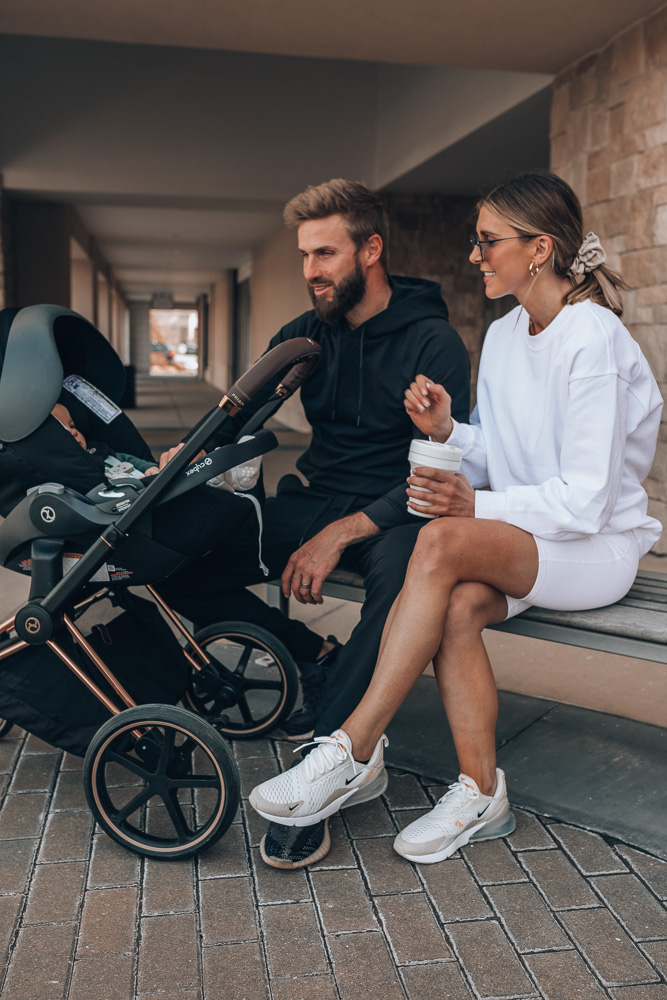 You guys probably knew this post was coming because we've been getting such a great sneak preview at spring around here! It's got us outside in our new spring activewear from lululemon and I have to share all the details with you!! Michael and I are longtime lovers of lululemon and they're also one of my long-term partners for Cella Jane, which I'm so appreciative of because it's always amazing to work with dream brands that you wear so much of. Today, I'm going to break down the pieces we're both loving for spring that can take you from the fitness studio (or your living room!) to errands and family walks!
Starting with Michael, he has absolutely been living in this hoodie. I feel like hoodies are having a really big moment right now. For a while, it's been all about the crewneck for both guys and girls, and we both still love a good crew, but Michael is obsessed with this hoodie. It's perfect for spring but he wears it year-round, has it in multiple colors and it also goes with all of his lululemon shorts, joggers and pants.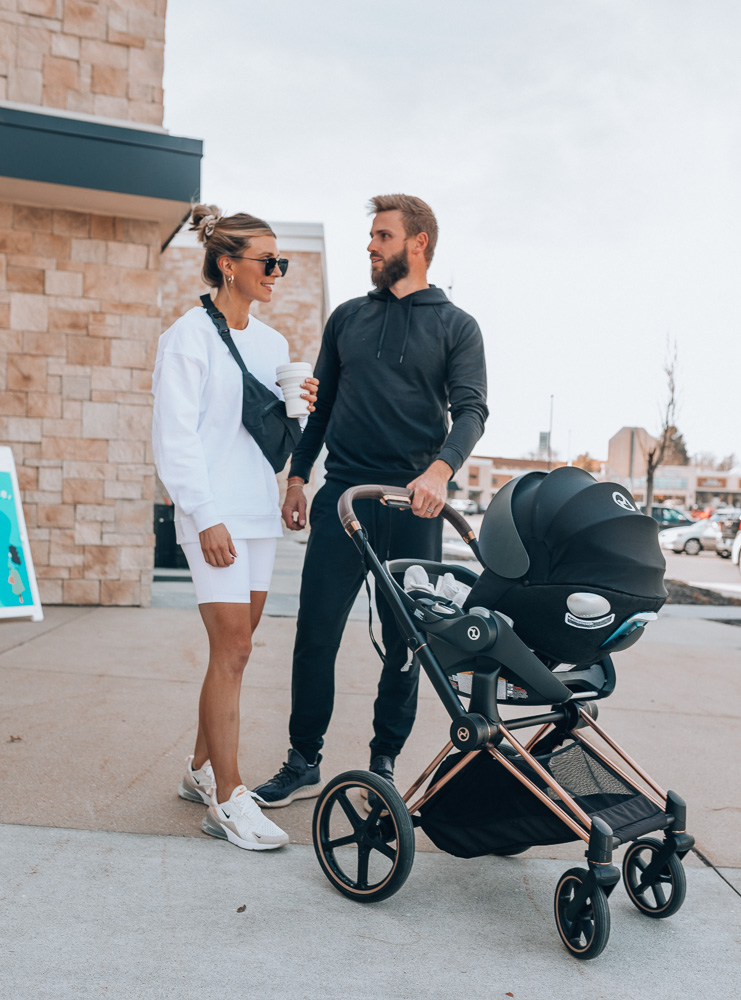 For this look, he wore the matching French terry joggers that go with the sweatshirt, another piece he's been living in lately. They're perfect for spring when the mornings start out chilly but it's a bit warmer by afternoon. Like the sweatshirt, they also come in tons of different colors. Thinking maybe this set would make a good Easter gift for your guy! Definitely check out everything lululemon has going on for guys right now, it's all so good!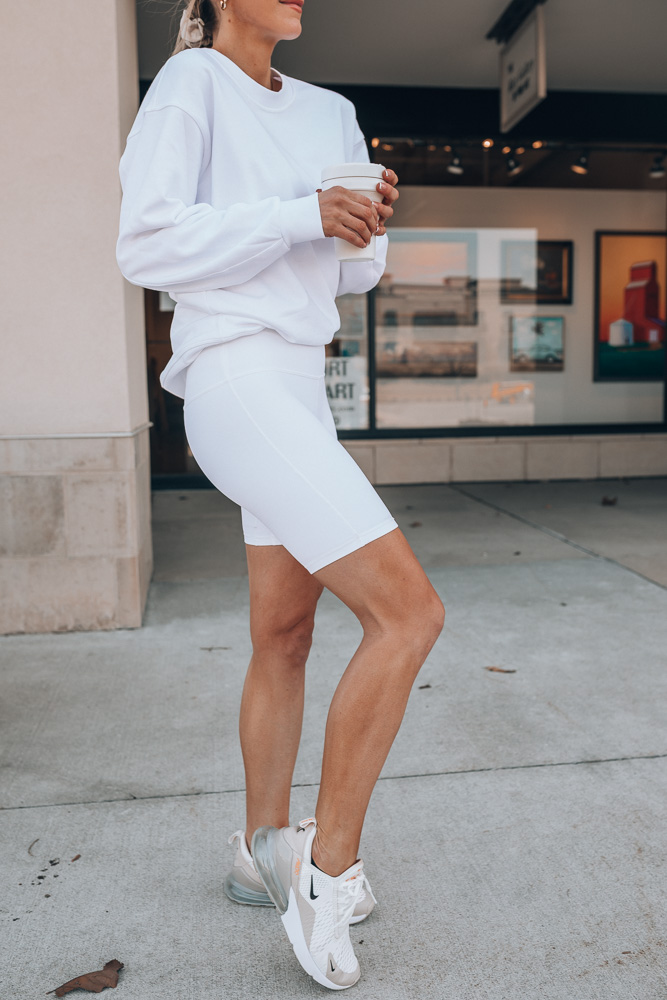 Alright, time for some of my spring athleisure faves! You all know the Align leggings are my ride-or-die favorite throughout the year, but I think these Align biker shorts will be my go-to for spring and summer. The bikers are so pretty in white – a color that's very hard to come by because it's always sold out, so definitely grab a pair while they're in stock! They're also not see-through at all, which is an important note I wanted to be sure to make!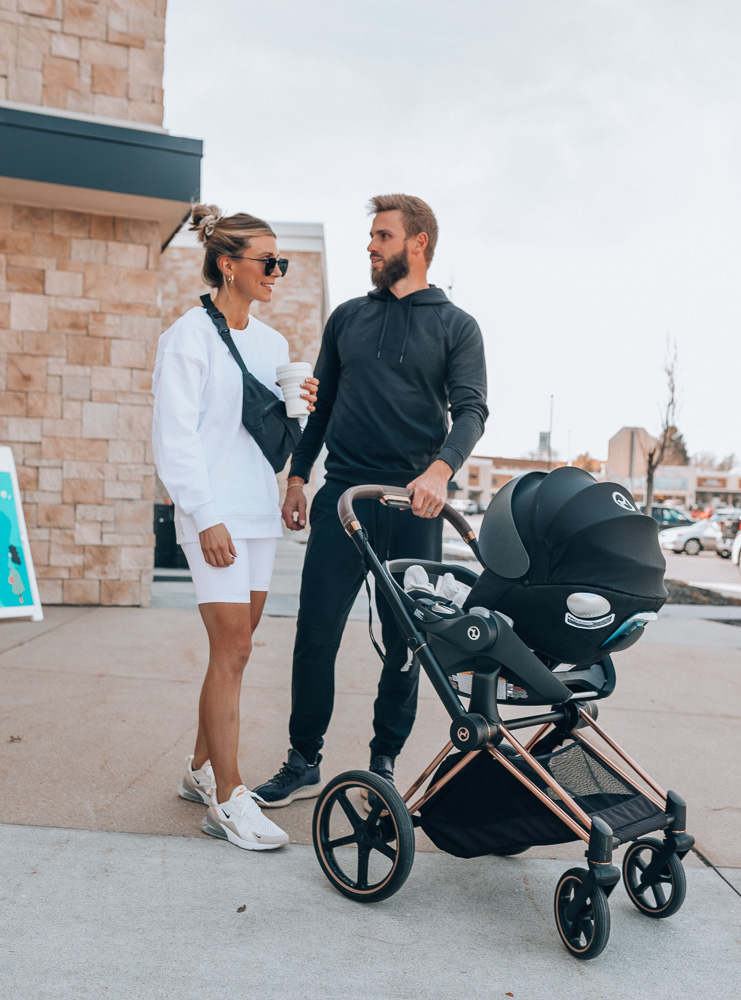 And then I went with lululemon's classic oversized crewneck sweatshirt – told you crews were still cool, ha! If you've been searching for an oversized sweatshirt that still has shape to it, look no further. This one is roomy but not too big and is made of the best terry fabric so it keeps you perfectly warm after a sweaty workout or while on a family walk. Lots of great finds for women at lululemon right now!
I hope wherever you are you're also getting a taste of spring right now!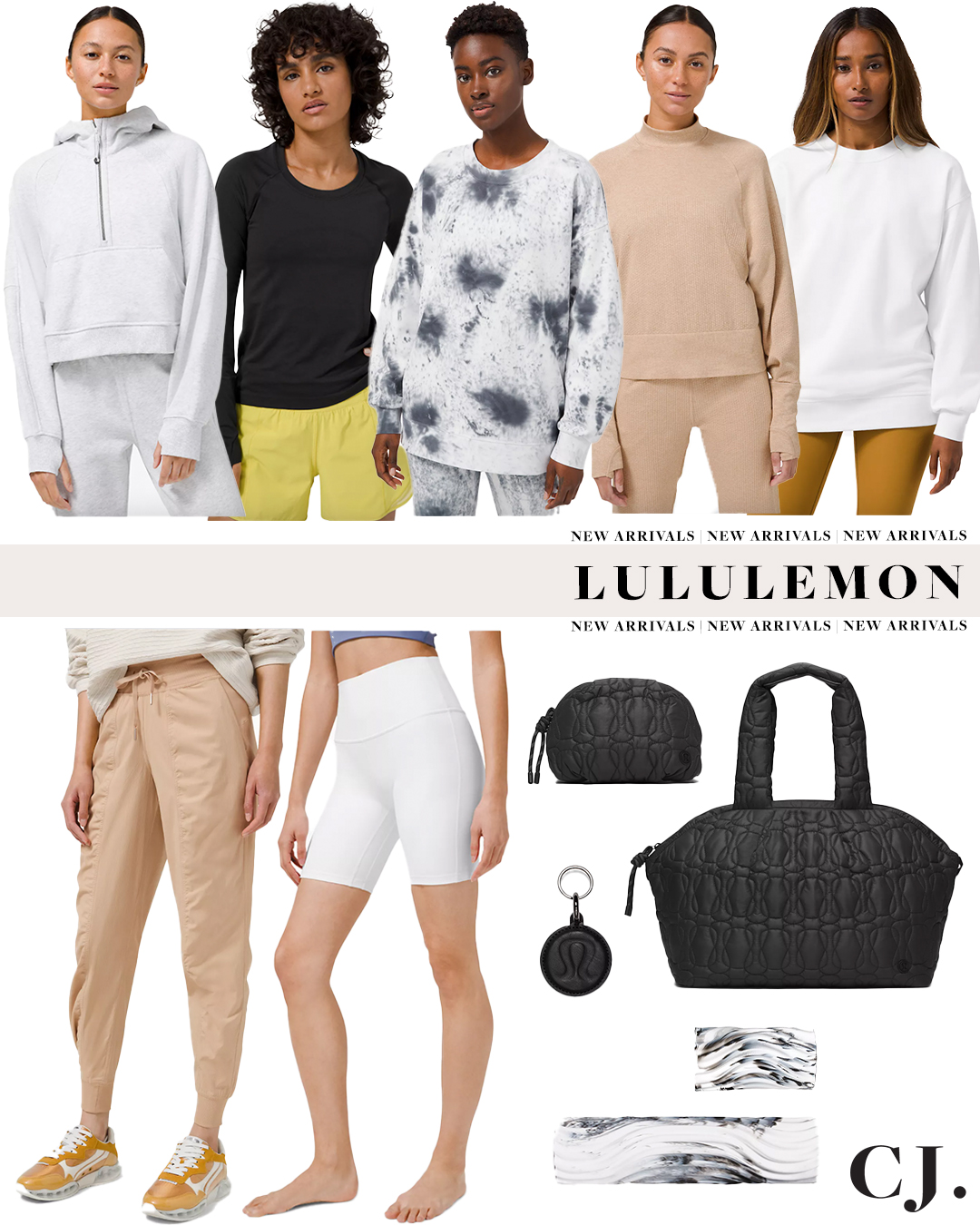 Gray quarter-zip // Black long sleeve // Marble sweater // Nude cowl-neck sweater // White crew neck // Joggers // Biker shorts // Tote bag // Pouch bag // Key ring // Foam roller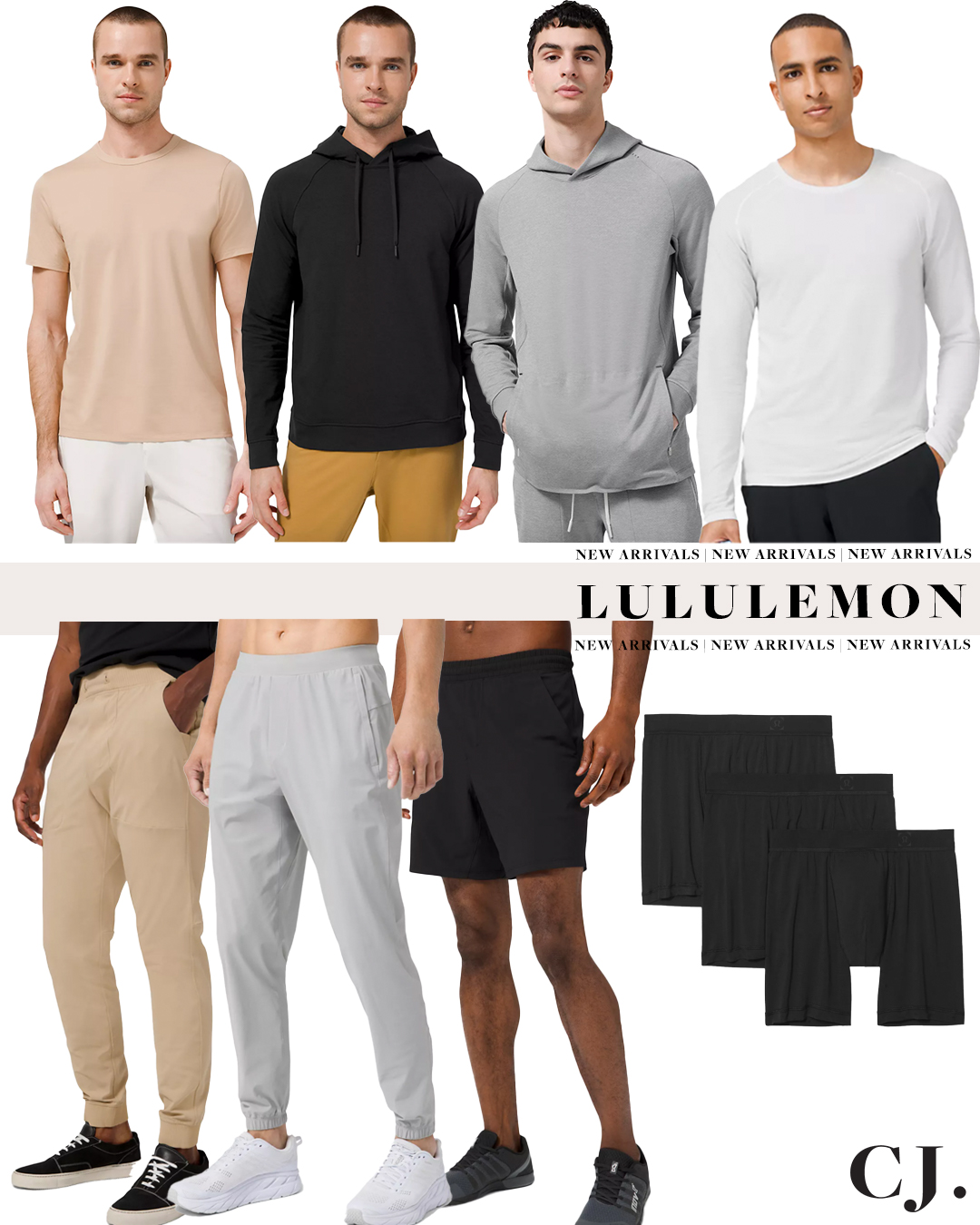 Nude shirt // Black hoodie // Gray hoodie // White long sleeve // Tan joggers // Gray joggers // Black shorts // Boxer briefs
SHOP OUR LOOK
My look: Biker Shorts wearing size 4 // Crewneck Sweatshirt
Michael's look: Hoodie (wearing size M) // Joggers
A big thanks to lululemon for sponsoring this post!