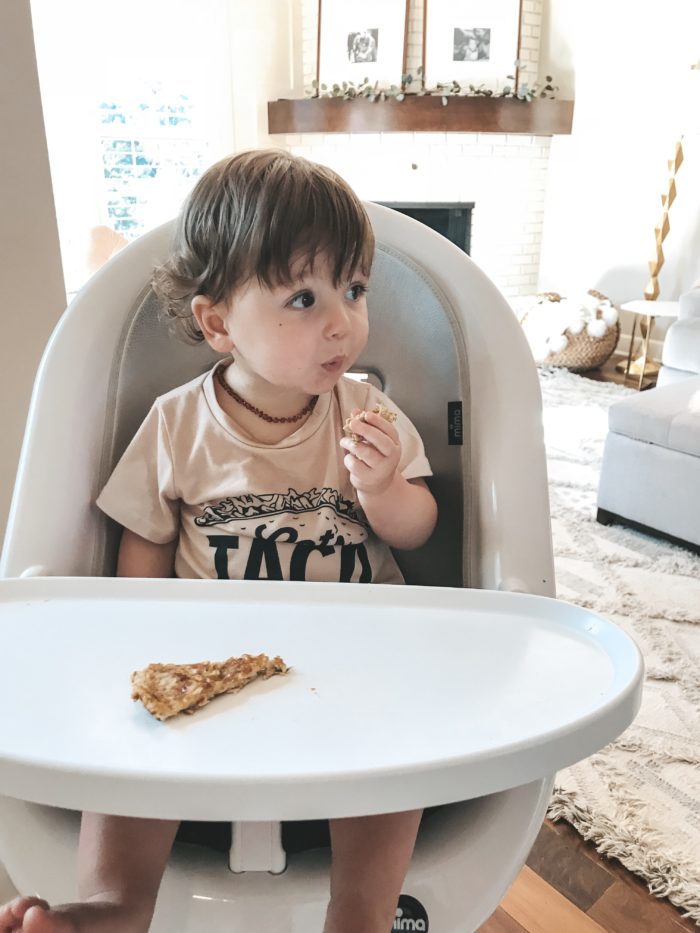 One of Greyson's favorite thing to eat for breakfast is Banana pancakes and bonus, I do too! I love that they are so simple, easy to make and super healthy – all natural! So many of you gals asked for the recipe so here it is! So easy!
I use to love making these pancakes and I totally forgot how good they are and healthy! My sister reminded me of them just recently and how my niece loves them! So glad she did, bc they are now Grey's favorites!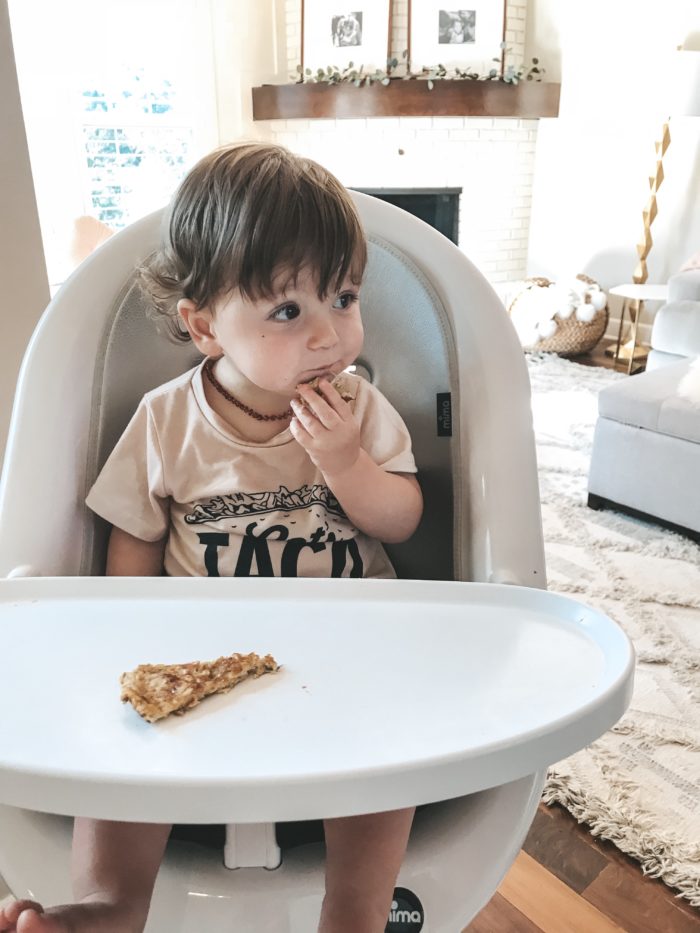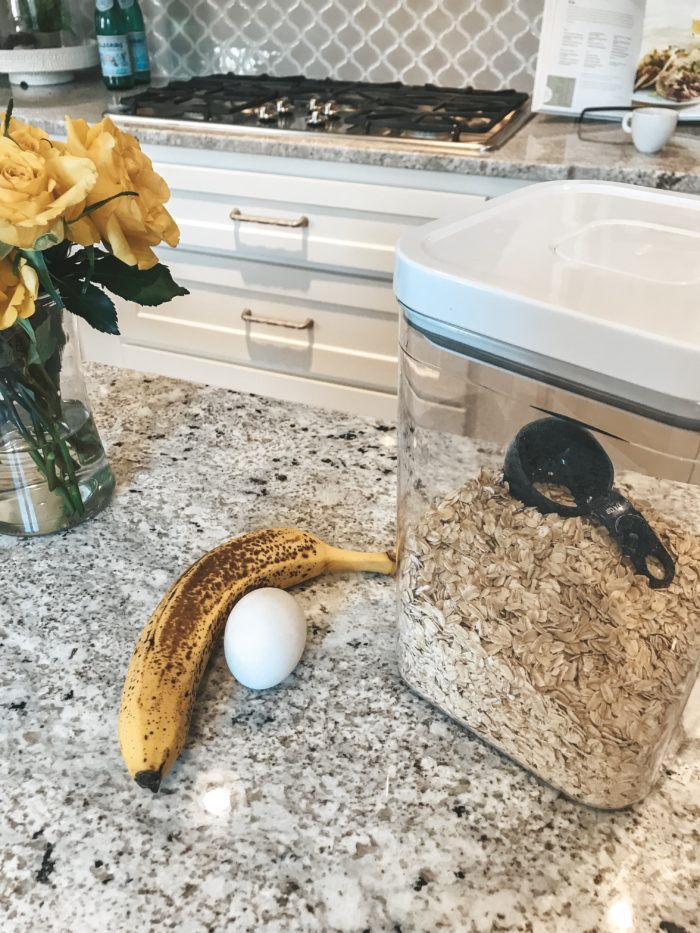 Makes: 1 Serving
Ingredients:
1 egg
1 Banana
3/4 cup of whole oats
Directions:
1 // Put the banana in a bowl and mash with a fork.
2 //Add the eggs and mix until well combined
3 // Add whole oats and a dash cinnamon to the banana mix, and stir well. (And you can use gluten-free oats if you want them to be gluten-free.)
4 // Heat a skillet over a medium heat with a dash of non-stick spray or vegetable oil.
5 // Pour ¼ cup of the mixture into the skillet, cook on one side for about 1.5 minutes, then turn and cook on the other side for about 1 minute (or until golden brown on both sides)
You can serve (with or without maple syrup) and enjoy! I don't add anything on them, I think they are sweet enough by themselves!
Do you guys want to see more of my recipes? 
Becky xx
Read what else I ear for breakfast here and my latest post on "what I am eating" here.