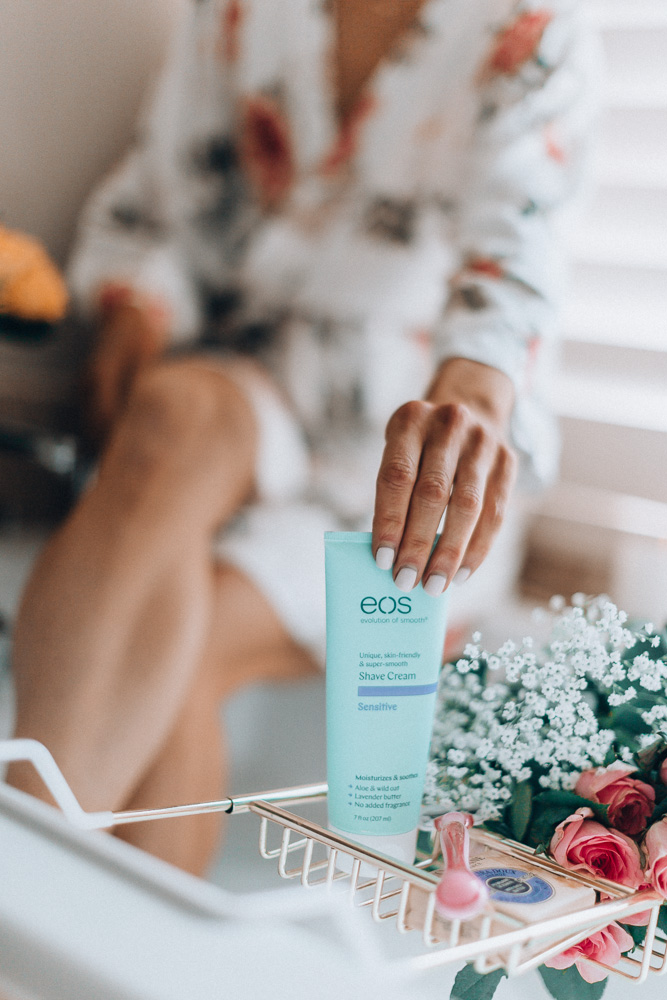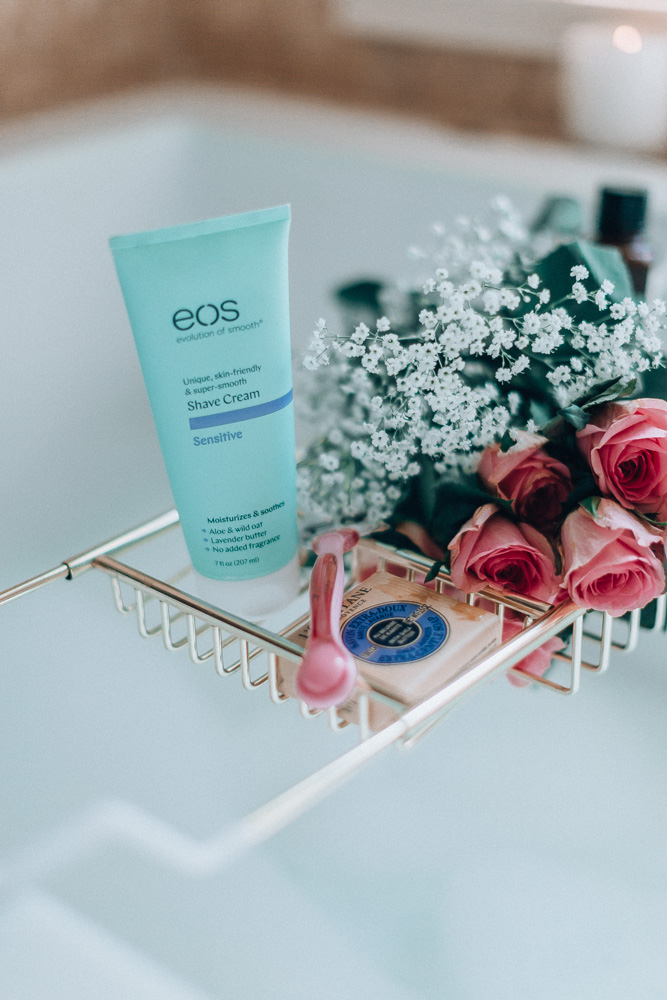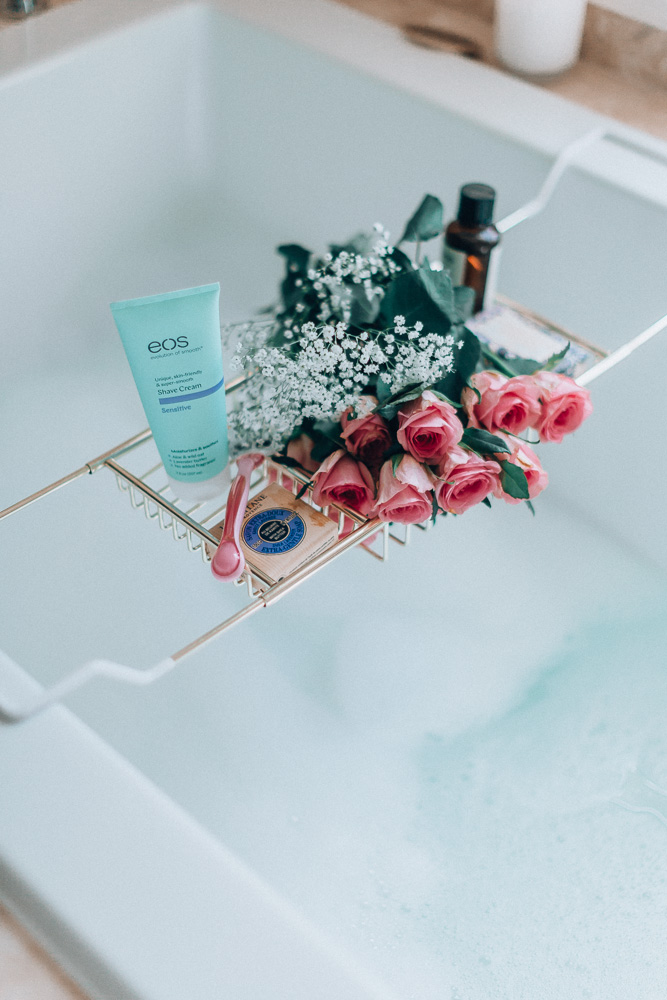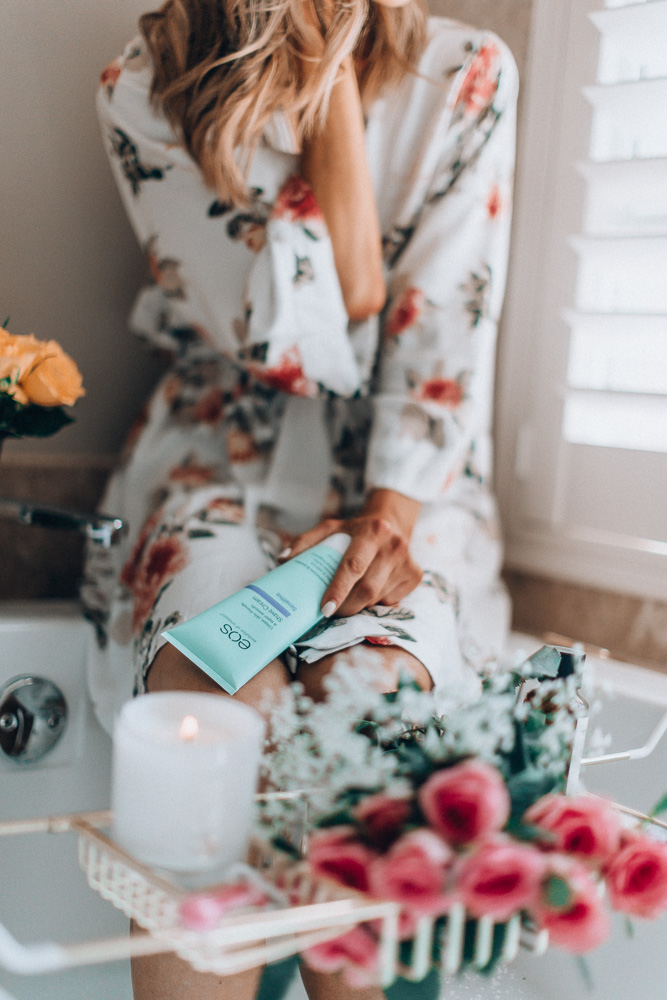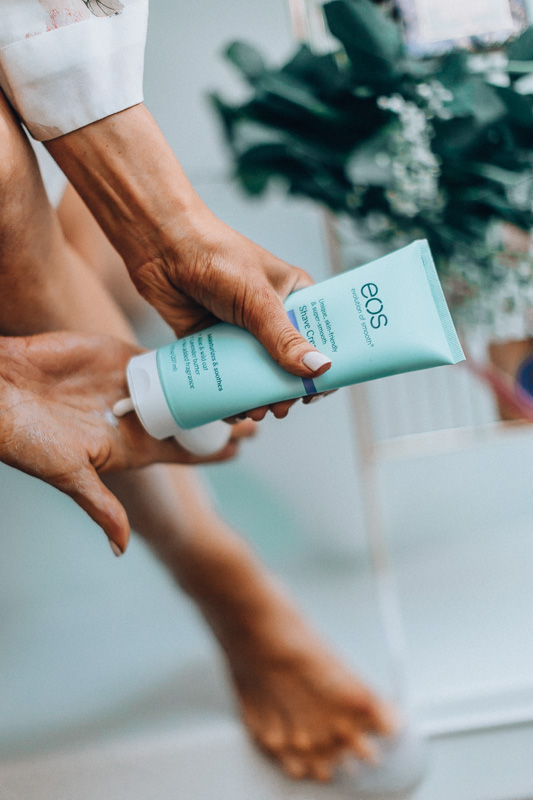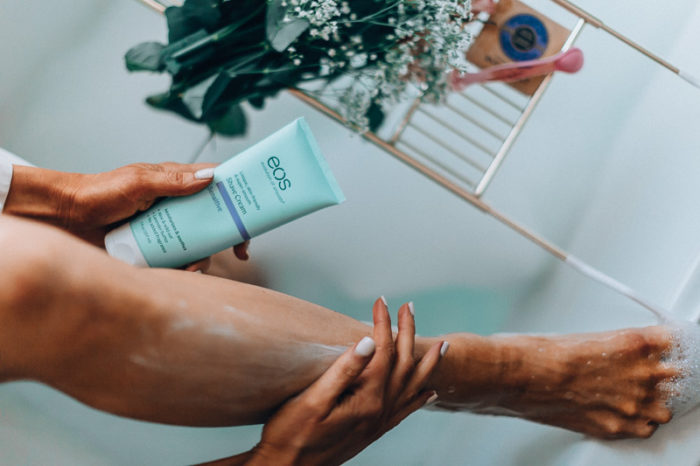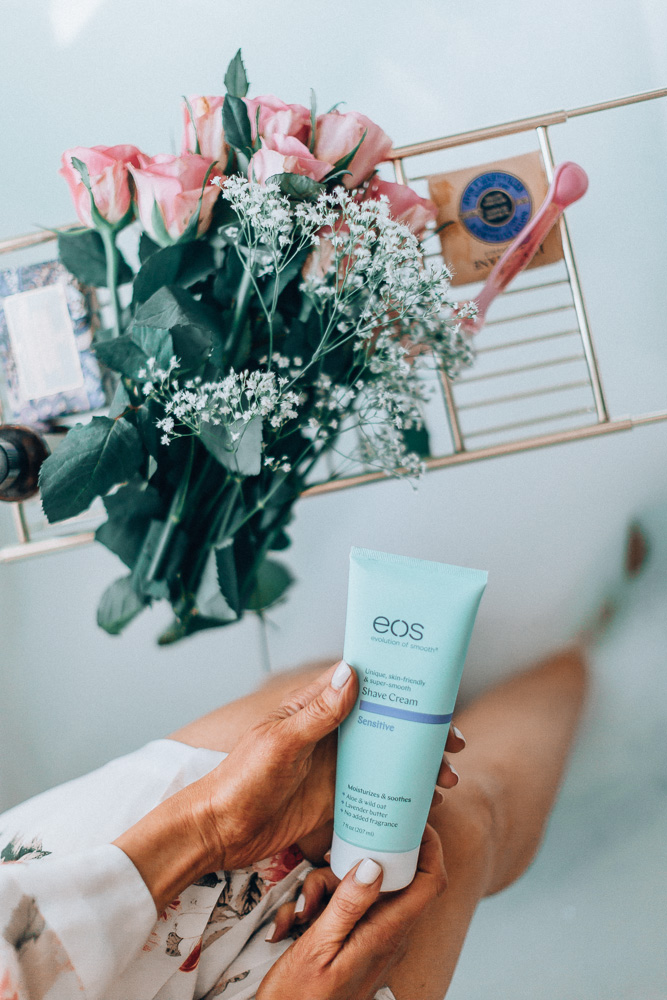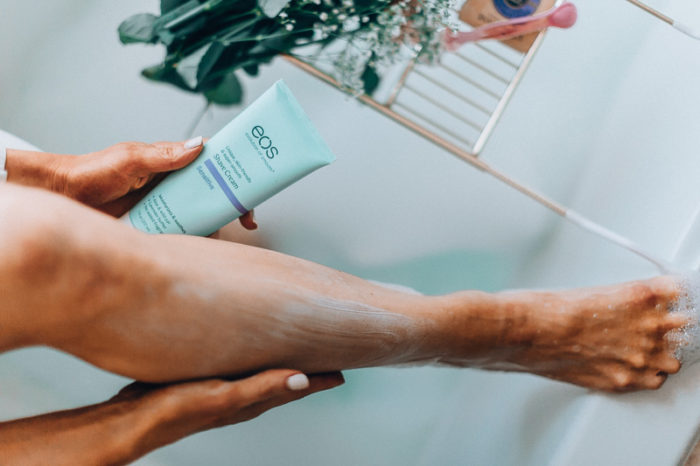 Growing up with both my sisters, we would always use our dad's shave gel to shave our legs. I would have nicks and cuts and rashes. I've tried so many different products over the years and I've found that so many brands would dry my skin out like crazy!! At one point I started using conditioner to try and help with the dry skin on my legs, but that didnt work either. A few months ago I got some EOS products to test out, including their shaving cream. It's become one of my favorites because it's still thick and creamy like a typical shaving cream but it is SO moisturizing (no really, it's incredible)!!! Sometimes when I would use conditioner or soap, I would end up cutting myself because it wasn't thick enough so I love that EOS still has the thickness but leaves my skin feeling so smooth and hydrated. It's packed with natural conditioning oils, shea butter and antioxidant vitamins E and C to provide 24 hours of ultra-soothing moisture. It's so moisturizing, you can shave wet or dry!! Amazing, right!  Plus, it's enriched with skin protectants to help prevent nicks and razor bumps.
Bonus – it comes in a soft-touch recyclable bottle that won't leave a rust ring on your tub!
Becky xx
A big thanks to eos for sponsoring this post!