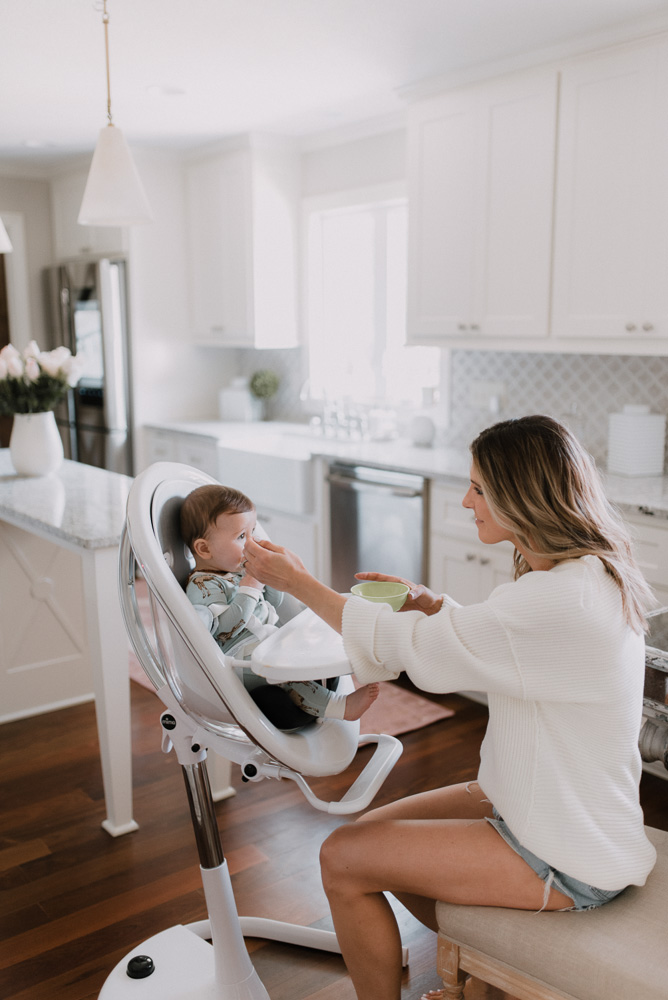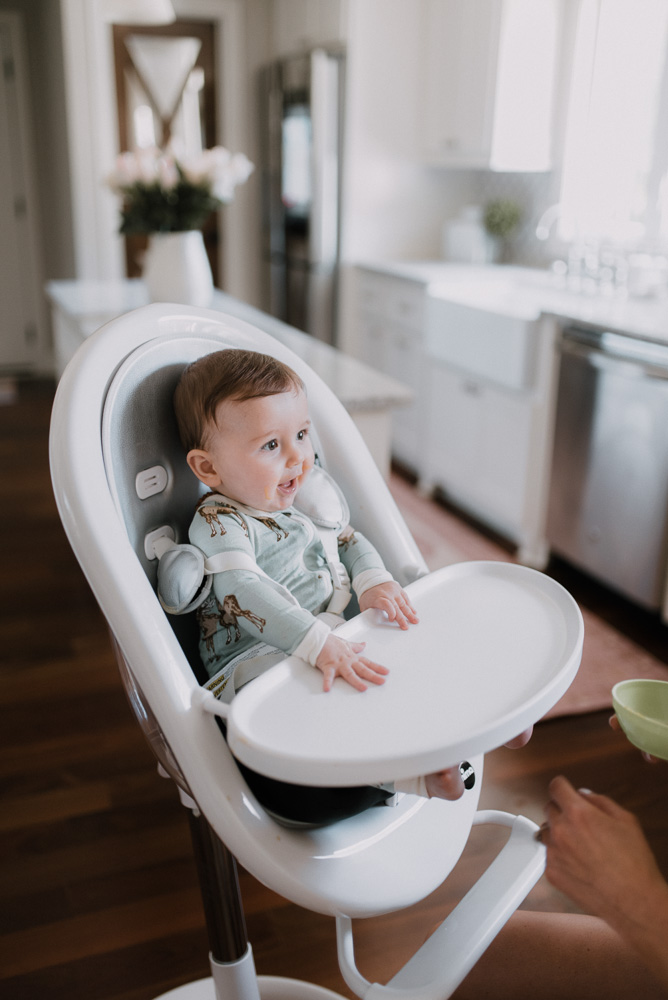 It's time for another post about my Must Have Baby Products.
I started this series because have gotten several emails from readers/friends who are pregnant with their first babies (or just had their first babies) and they wanted my advice on baby items.
 You can see more of my posts on motherhood here.
You can see my 7 New Mom's Must-Haves here.
Here are my 6-9 month must haves: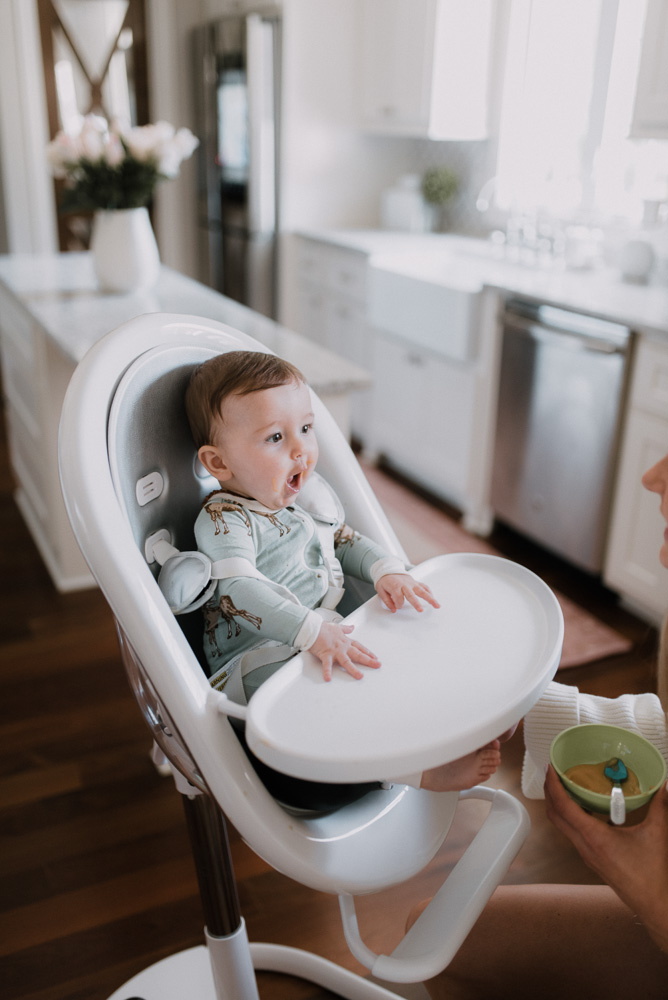 Why I love it:  I love the sleek design of this chair. It flows right in with the kitchen decor. It can be used for your kiddo until he is 99lbs. We first used it in the reclined position when Grey was a newborn (has a pillow insert), now we use as a highchair for feedings and will continue throughout toddlerhood, next stage it converts to a junior seat that holds children up to 99 pounds.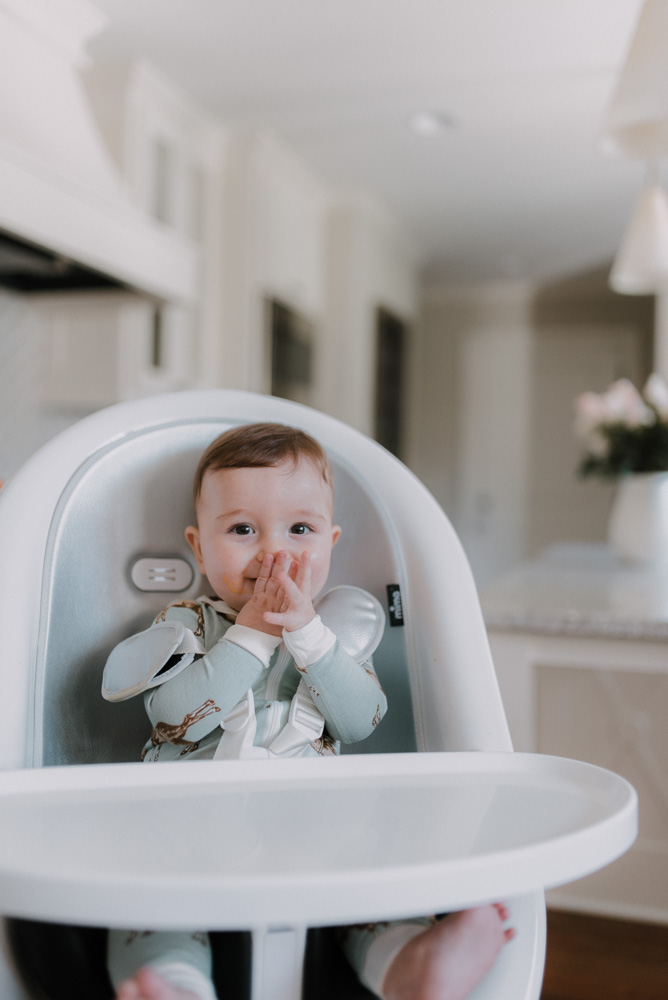 Which leads me into my next items
2 -Mealtime
Silicone Spoons – we first used these spoons with Grey for his first official "baby food" meal and he took to them right away. I like how they are soft and small-which make is easy for the baby to use.
BPA Free Silicon Bibs- These save me so much time with clean up. You just rinse them clean. No machine wash needed for these bibs. They work for ages 6 month – 3 years!
Mealtime on the Go — This kit takes the fuss out of mealtime even when you're away from home. It includes a catch-all bib, baby-friendly silicone spoons, a storage container for leftovers and a ridged food masher and bowl that creates instant baby food.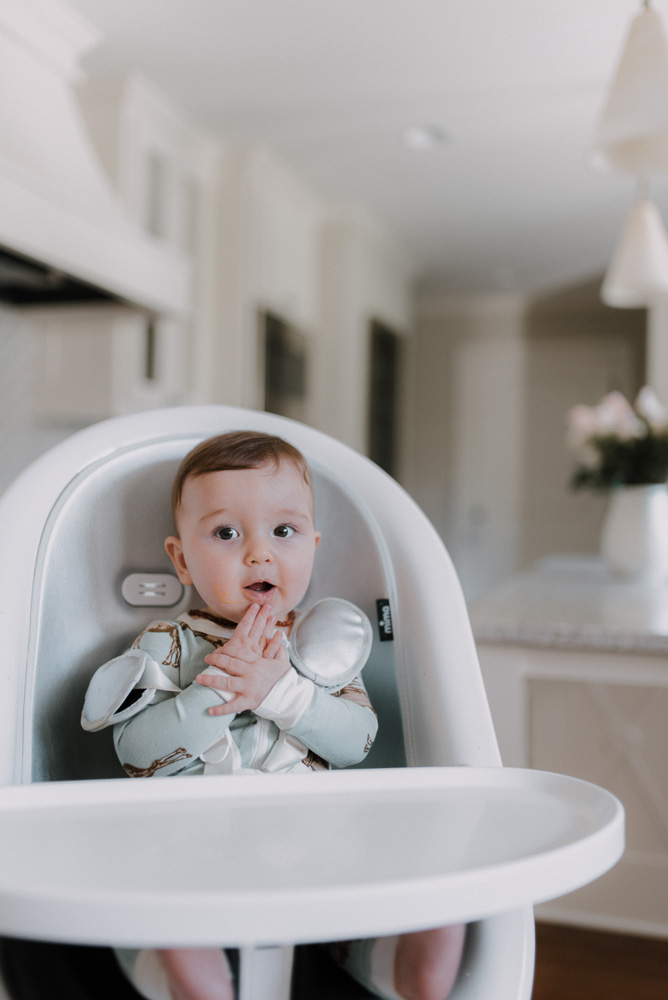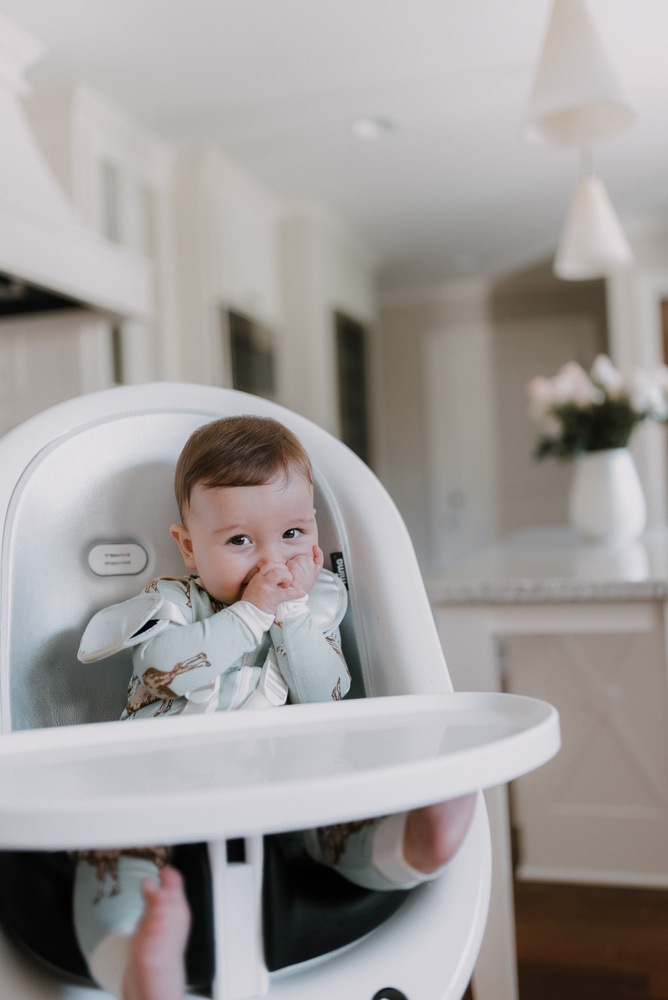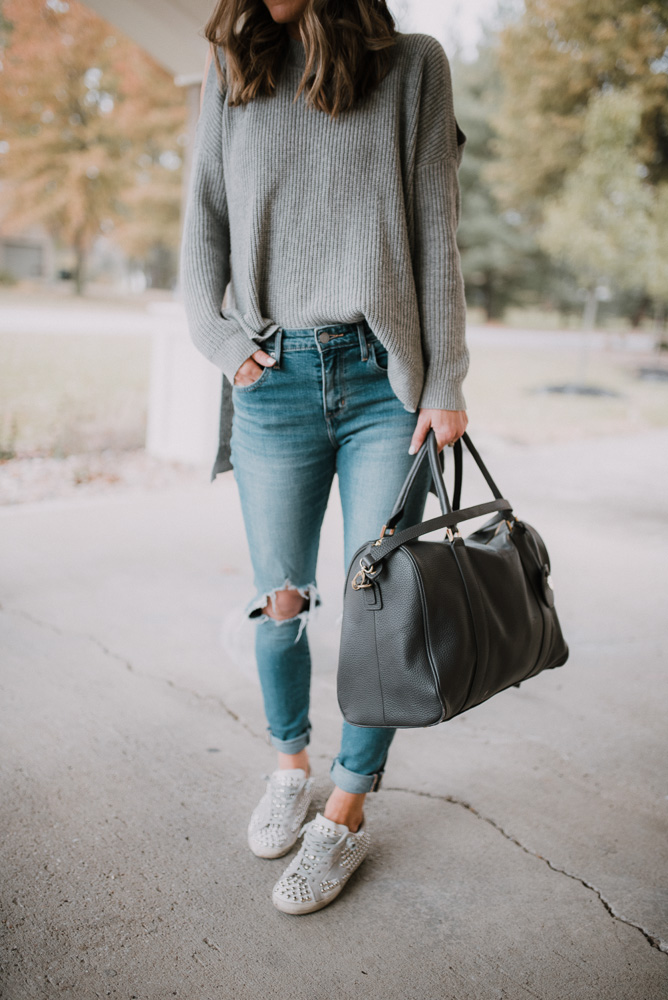 Why I love it: This is one of my top diaper bags that both Michael and I love. I love the sleek design and how it's dad-friendly. The leather is water resistant- so you don't need to worry about spills or stains. Everything just wipes right off. The pods are incredible for keeping us organized and it's got a ton of space for everything that doesn't fit into the pods.
We'll also definitely continue traveling with it after we stop needing it for diapers.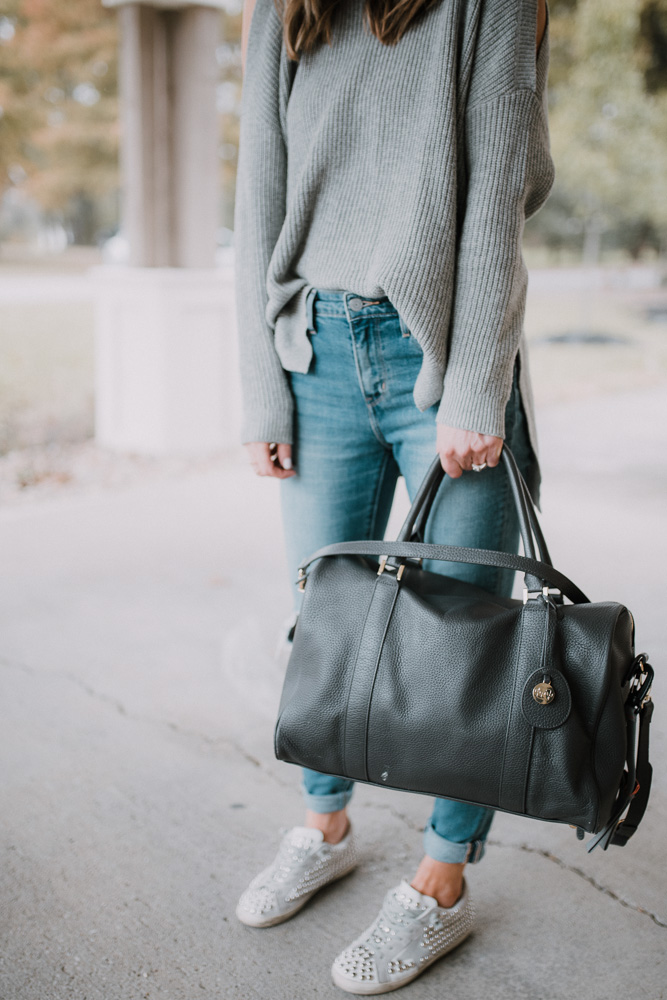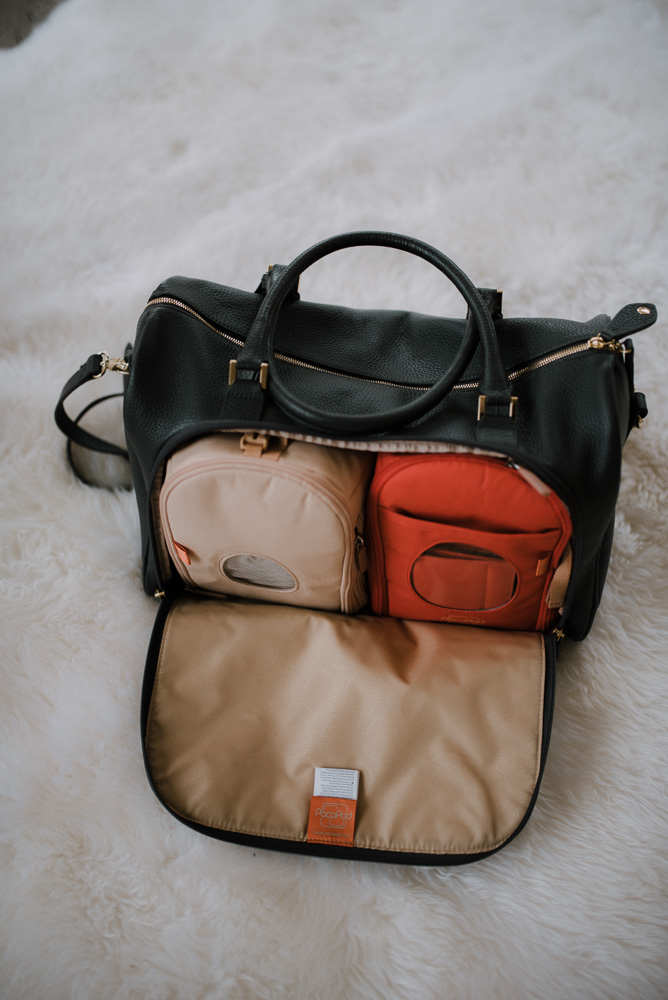 The side "pod" compartments are lifesavers. Instead of digging for your diaper and wipes, it has a side pod that includes diapers, wipes, ointment, and have pockets for all these, bonus, it includes a bag for soiled clothes.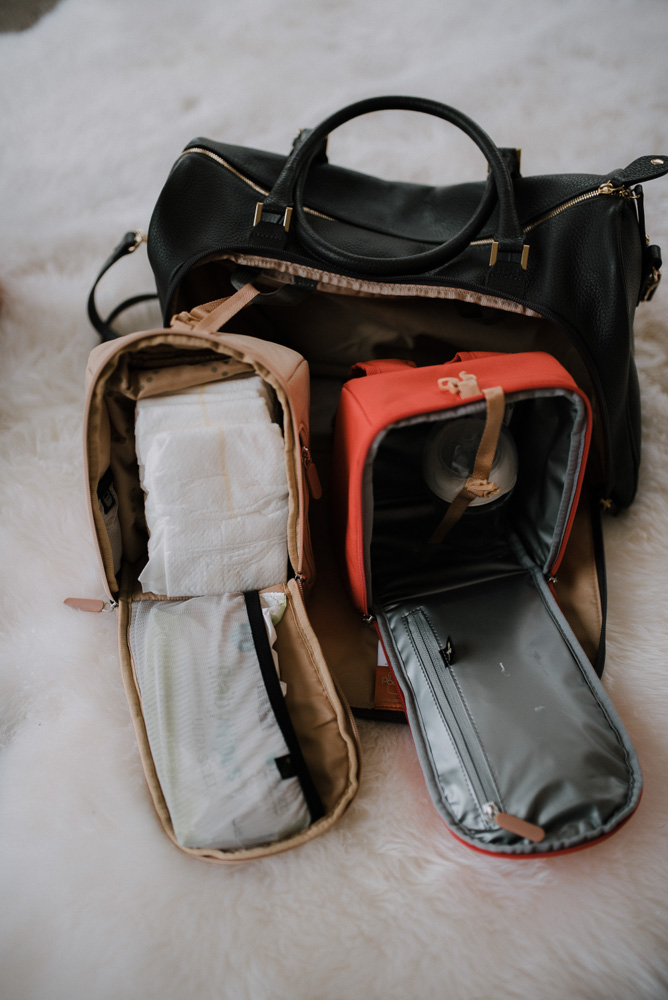 The other pod is insulated for bottles. It even has a cozie!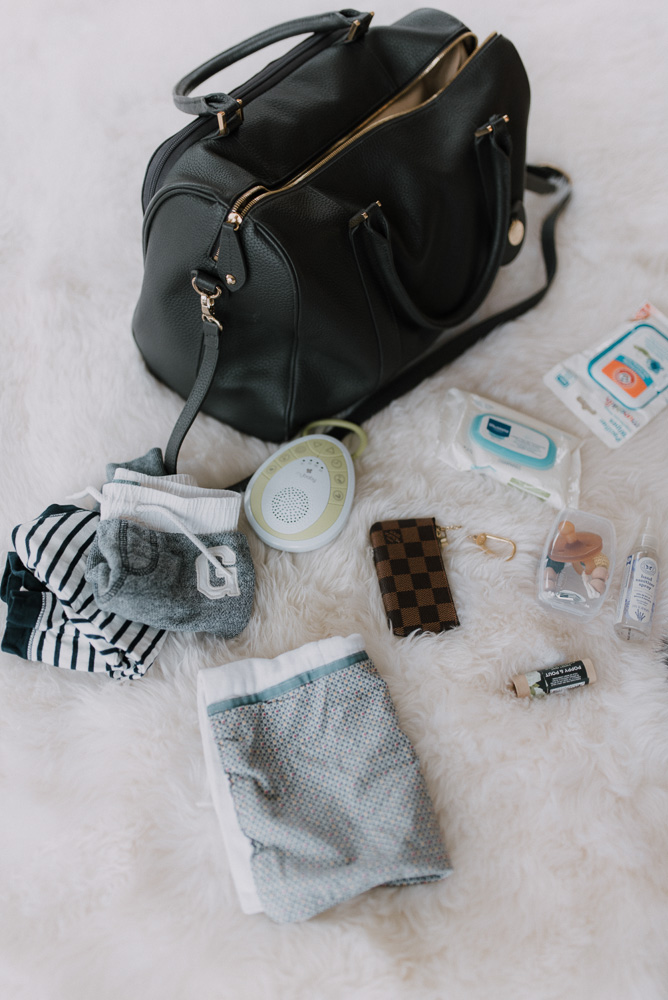 What's in my diaper bag currently: small wallet // portable sound machine //  pacifier wipes // bink // change of clothes // hand sanitizer // face wipes // burp clothes // diapers & wipes // sunscreen stick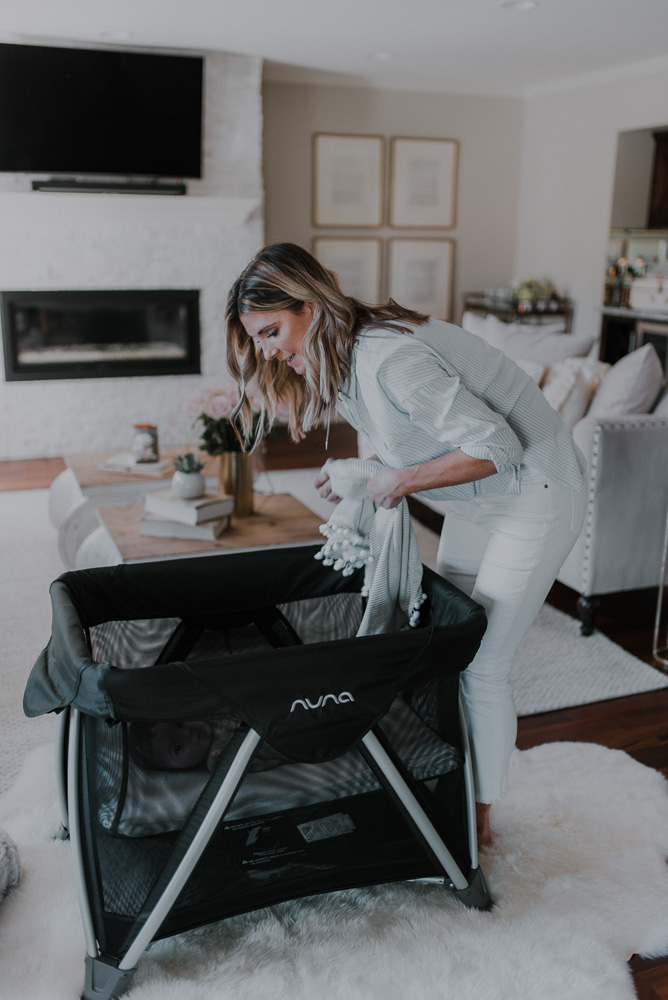 4 – Nuna Breeze Mini
Why I love it:
I have mentioned this before in a previous 'baby favorites' post but wanted to include this again. This was a game changer for us when we travel. The fact that it is smaller than your normal pack-and-play made is so much easier for traveling. It is not a heavy, it takes up less room and fits better in smaller spaces that we are staying at.
Another item we use daily (obviously). I get a lot of mamas asking what car seat is my favorite. We love the Nuna Car Seat. The car seat is super easy to get in and out of the base. The stroller is awesome and easy to break down.  Being able to use the bassinet, car carrier, and regular stroller seat is simple and makes the nuna MIXX system perfect from infant to toddler.
Moms, what are your baby must-haves?
Becky xx
See my other new mom must haves here and here.
M O R E  B A B Y  F A V O R I T E S

In collaboration with Nordstrom.