A highly requested topic from you mamas and mamas to be is what are my favorite baby items that I use most. Now that Grey is 6 months old, I am finally ready to share a condensed list of what baby products and baby gear, that we love so far. I plan on sharing a more in-depth post on my favorite strollers and baby carriers soon!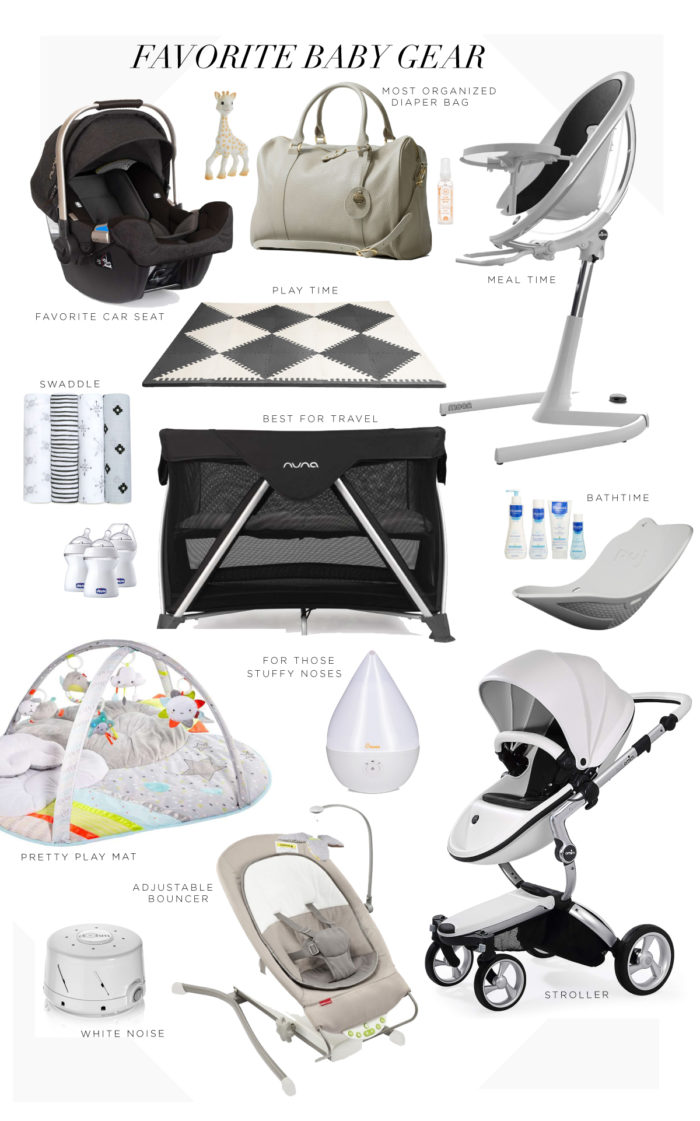 Nuna Car Seat // Pacapod Diaper Bag // Mima Moon High Chair // Skiphop Play Mat // Nuna Mini Air Travel Bed Travel Pack-n-Play // Bathtub Puj // Mustela Baby Products // Skiphop Playmat // Humidifier //Marpac White Noise Machine // Skiphop Bouncer Seat // Mima Stroller // Chicco Natural Fit Bottles //
Let's just start by saying… I don't claim to be a super mom, nor an expert, I have been a parent for over 3 years and still don't know what the heck I am doing. 😉  I am just surviving motherhood day by day and sharing things that make it easier for me. So here it is my list of baby essentials in our home.
First and foremost, the car seat. And while we have several different brands of car seats our favorites are the Nuna Pipa and the Cybex Infant Cloud Q. Both are highly recommended for different reasons. The Nuna is in my car. I love how it's lightweight, easy to take to and from the car and has a stroller base to use along with it. The Cybex Infant Cloud Q is our other top favorite. My favorite feature is the recline to sleep position, so if Grey falls asleep while driving, we can keep him in car seat and position to recline so he can remain sleeping. This too, has a stroller base you can connect the car seat to for an easy stroller option. Both are easy to use, the stroller bases are compact and have a pretty chic design.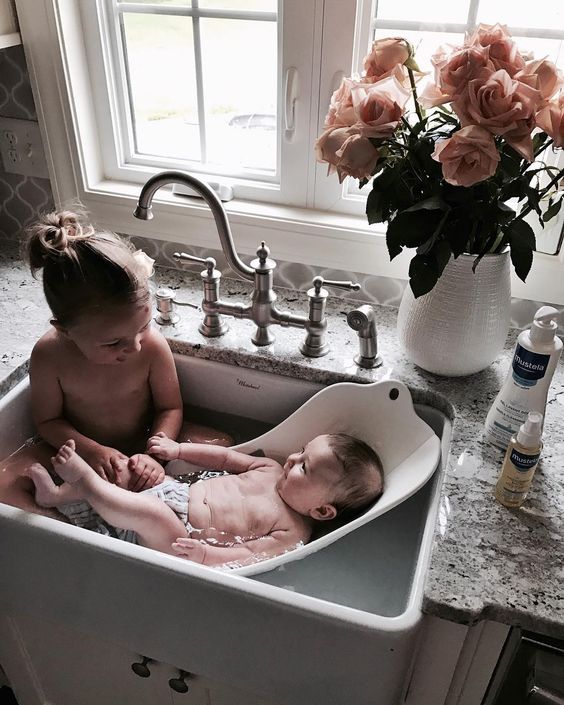 Puj baby bath tub – I love this because you don't have to lean, bend, sit, or squat to bathe your baby.  The setup is easy, by simply setting it in the sink. It is mold and mildew resistant, no toxic BPA pr PVC. And itt folds to fit for travel!
Mustela Skincare – We used Mustela for Sutton (still do) and for now for Greyson. The line uses natural ingredients and is safe for baby and I LOVE the smell. Grey's favorite is the baby massage oil, followed by lotion post baths. Spa day, every day for him!
Skiphop Play Mat– We have wood floors so this is great for Grey's play time, even Sutton loves the soft foam and even if I didn't have wood floors, this would be great for carpet to since it's easy to clean and keeps them on a clean, supportive surface. You can arrange the tiles in different patterns and sizes and it's neutral, and the design isn't a big eyesore in your home.
Bottles – we love the Chicco Natural Fit nipples and bottles. Grey took a bottle great the first time we offered (when he was 8 weeks) and so glad he did! It allowed me some freedom right in the beginning!
Skiphop Playmat – One item you have probably seen numerous times on my Instagram stories is this play mat by Skiphop. I love the pretty colors and how soft it is. We started using this right away as a post to lay Greyson down. He loves looking at the mobiles and I love the soft cloud pillow. You can remove the arched arms to wash the mat and the pillow, which is huge! Babies spit up a lot, so being able to wash the mat time and time again, is really nice. Our first mat the arms were not removable so washing it by hand was a pain. It also folds up nicely for storage or to put away when you are not using.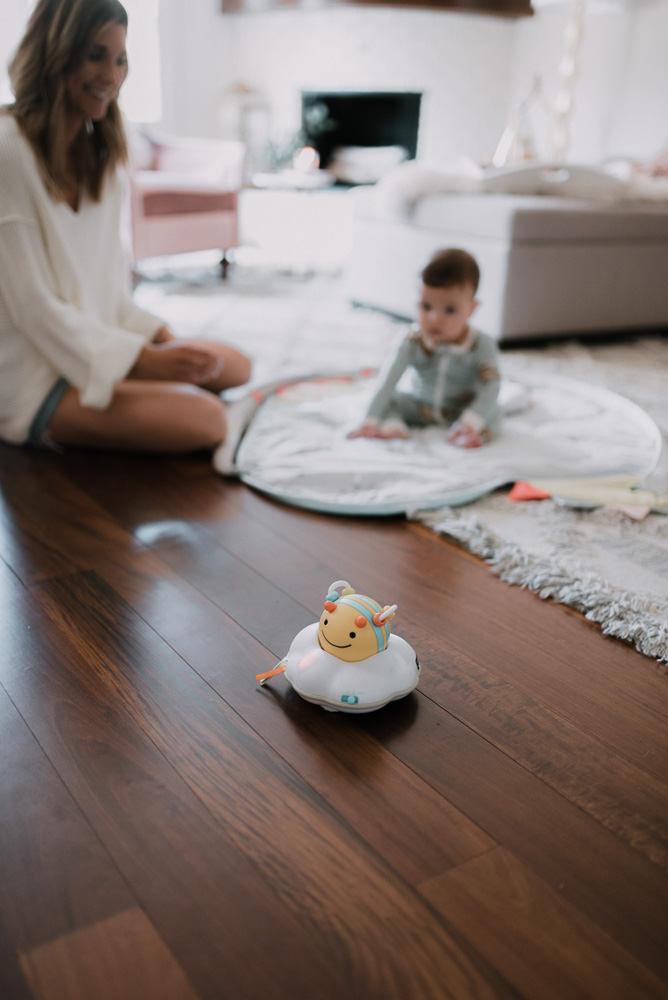 Skiphop Bouncer – so we have two bouncers that we love and Skip Hop makes one of them. I love that the bouncer by Skiphop has an adjustable height. It also vibrates and plays music. Greyson loves chilling in this bouncer. Many times, I will set him so he can watch me make dinner, or I will pull it up to table and he can sit right next to the entire family while we eat. The seating is all removable and washable, which is a must!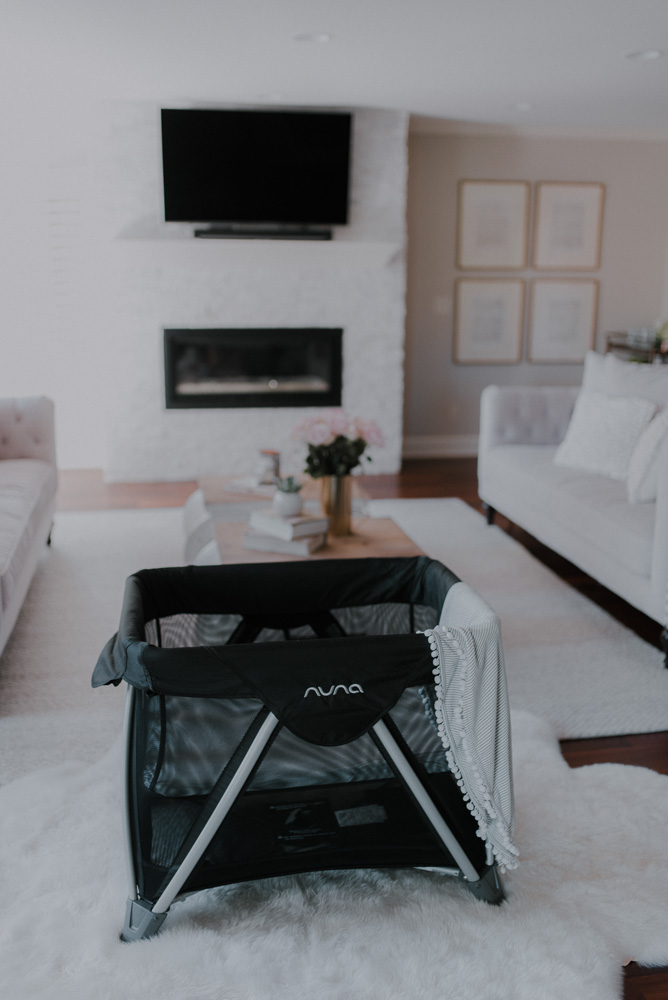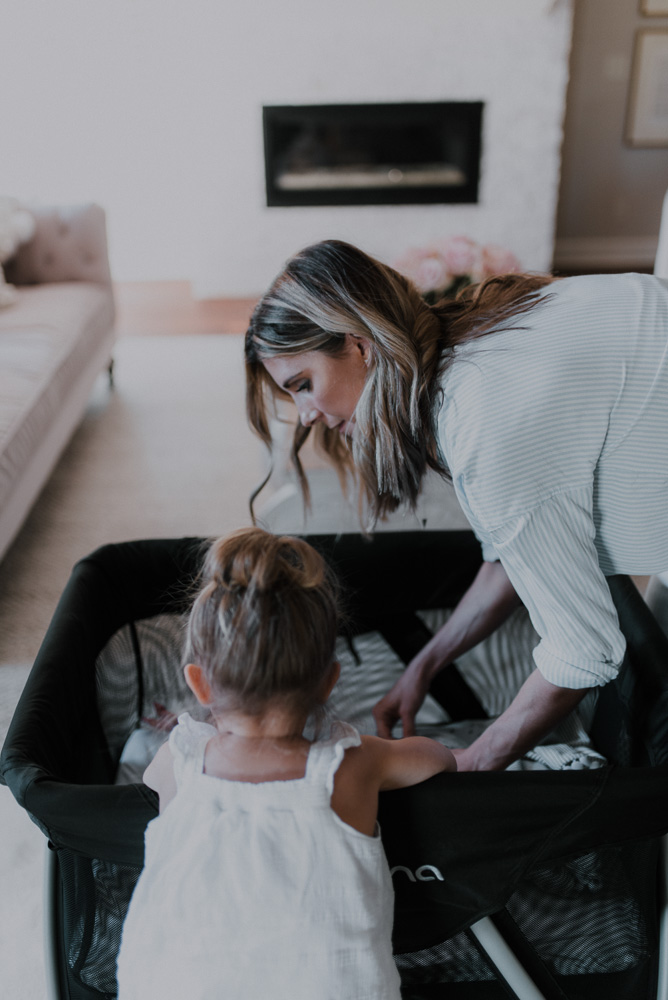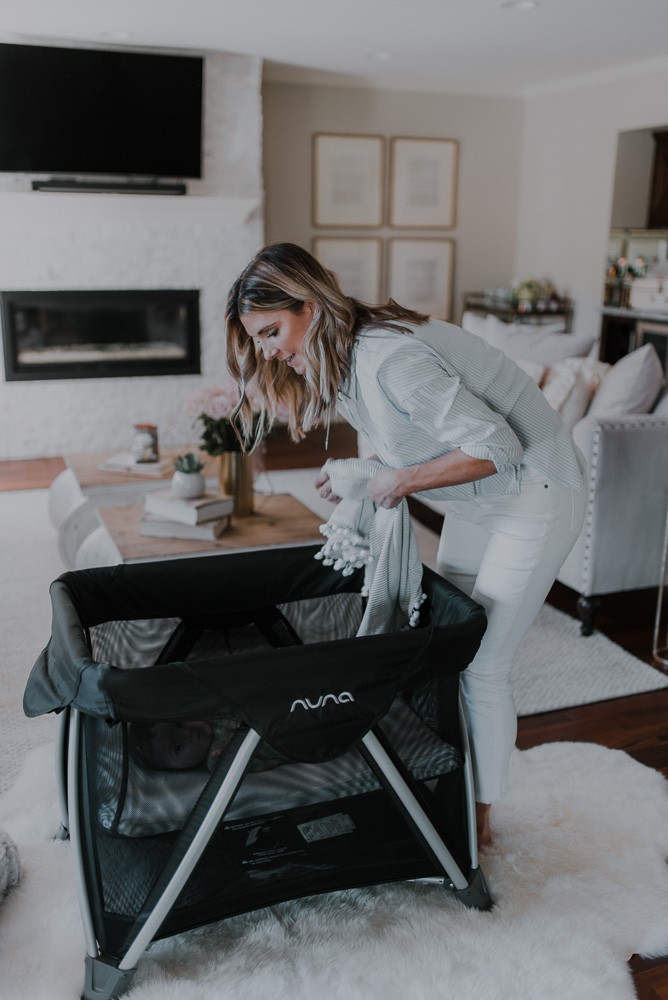 Nuna Travel Pack n Play– I wanted to take a moment and discuss the Nuna Air Mini Travel bed/pack and play. So for Sutton, we had the 4 moms breeze and while we loved it, it was quite large and took up a lot of room when traveling. With the Nuna mini Air Bed you can fit this into small spaces for when you are traveling. It fits great in a quiet bathroom or closet of the hotel room, which is where we put the babies to sleep when in a hotel room or traveling.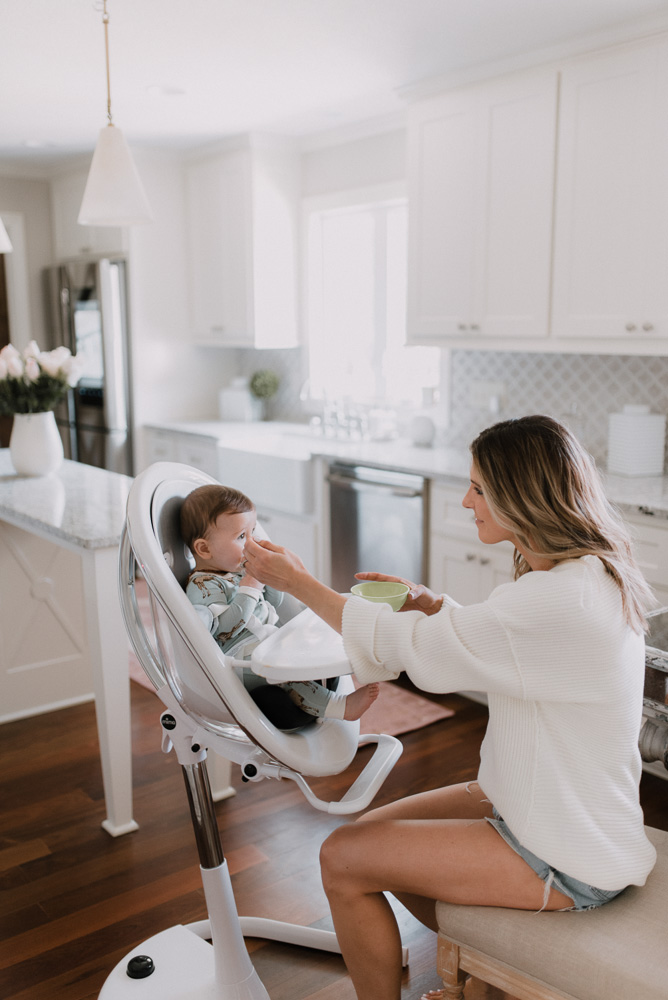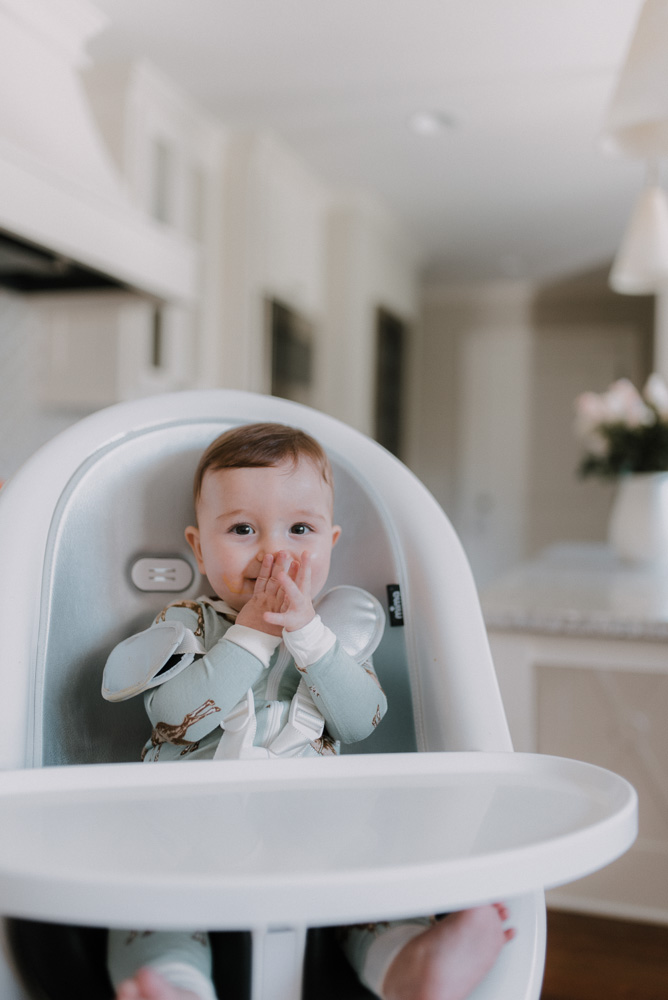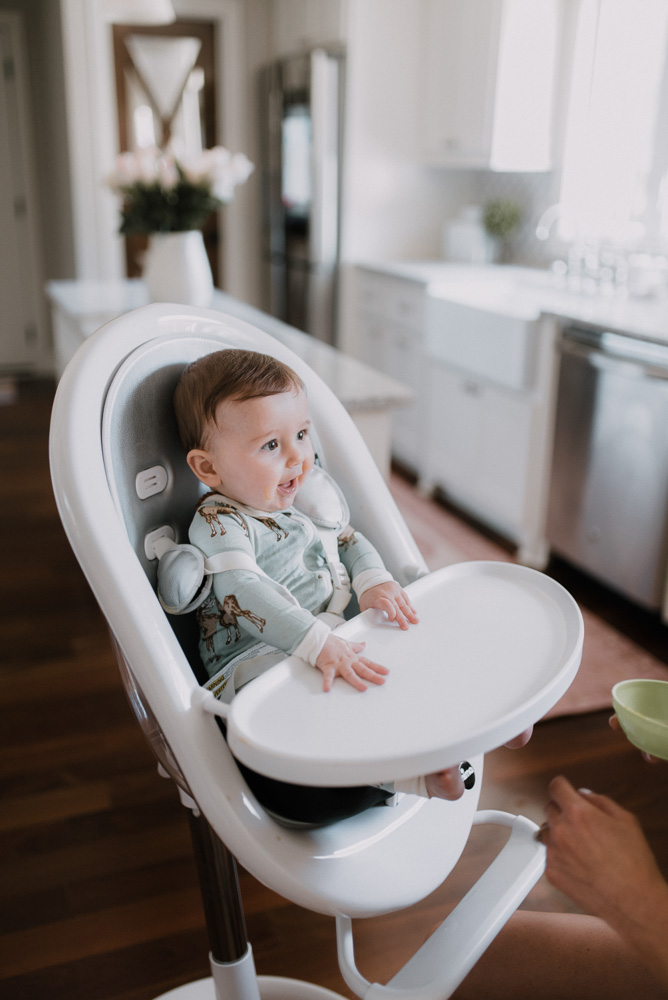 Mima Moon High Chair  What I love most about the Mima Moon high chair is that it's a 3-n1 chair and can be used from ages 0-4 years +. Crazy right? It has a reclined position for newborns, then to a highchair for toddlers and then converts to a junior seat that holds children up to 99 pounds. I love the sleek design!
Pacapod Diaper bag – I spoke about this bag here and love it for so many reasons. My favorite part is the easy access side compartment with separate totes for diaper changes and feedings. It's gender neutral, as in Dad can wear this too.
Motorola Baby Monitor – The monitor has a color screen and 1000ft range, and what's nice is you can talk with your partner or child using the two-way communication feature. You can take the portable, battery-powered camera with you around the house to watch your little one wherever they are, and see the whole room clearly, day or night, with remote pan, tilt, and zoom and infrared night vision. Hear your little one when they need you with the high sensitivity microphone, and know whether their room is too hot or too cold with the convenient room temperature display.
Marpac White Noise Machine – We still use one for Sutton and this is the best white noise machine in my opinion. You have the ability to adjust the amount of white noise and works like a charm.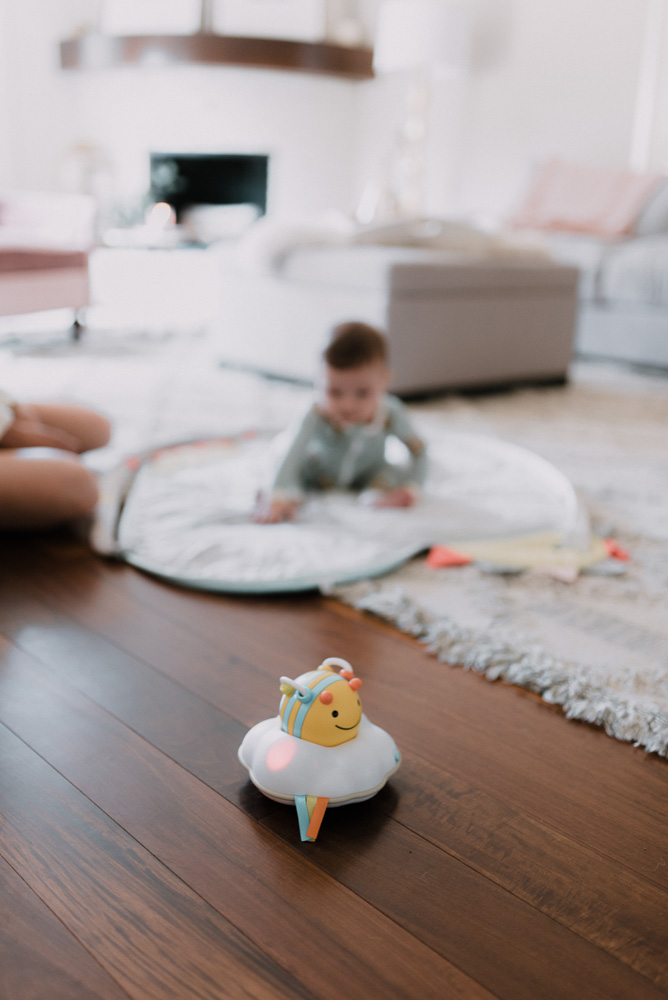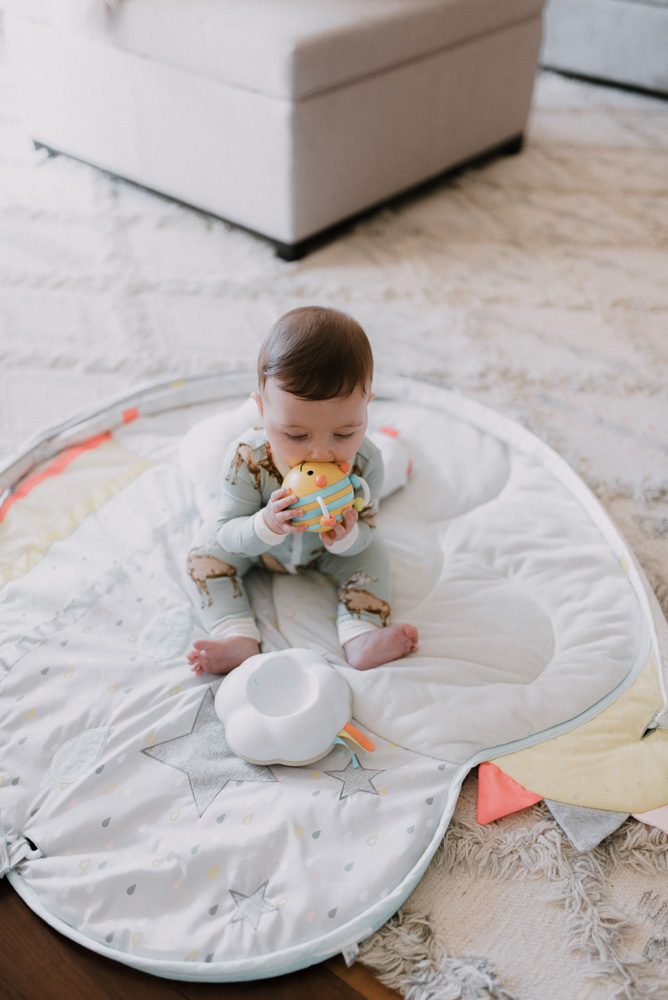 Toy Skiphop Bee  – I featured this toy on my instagram story and got so many questions! Greyson will watch this toy for a good 25 minutes and not only does he love it, but Sutton loves it too. She will dance around it and Grey will watch.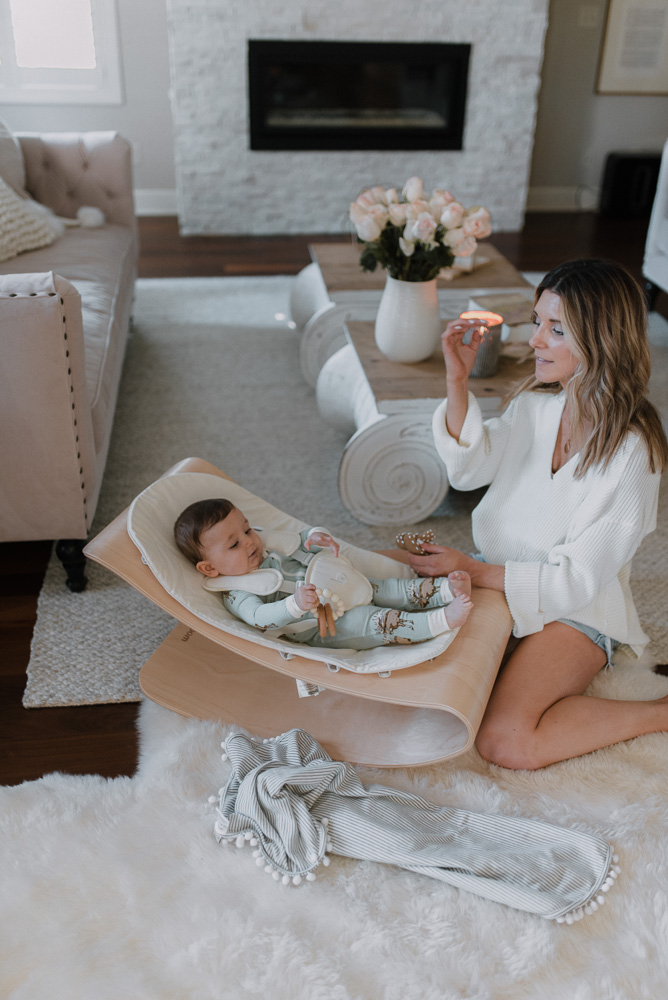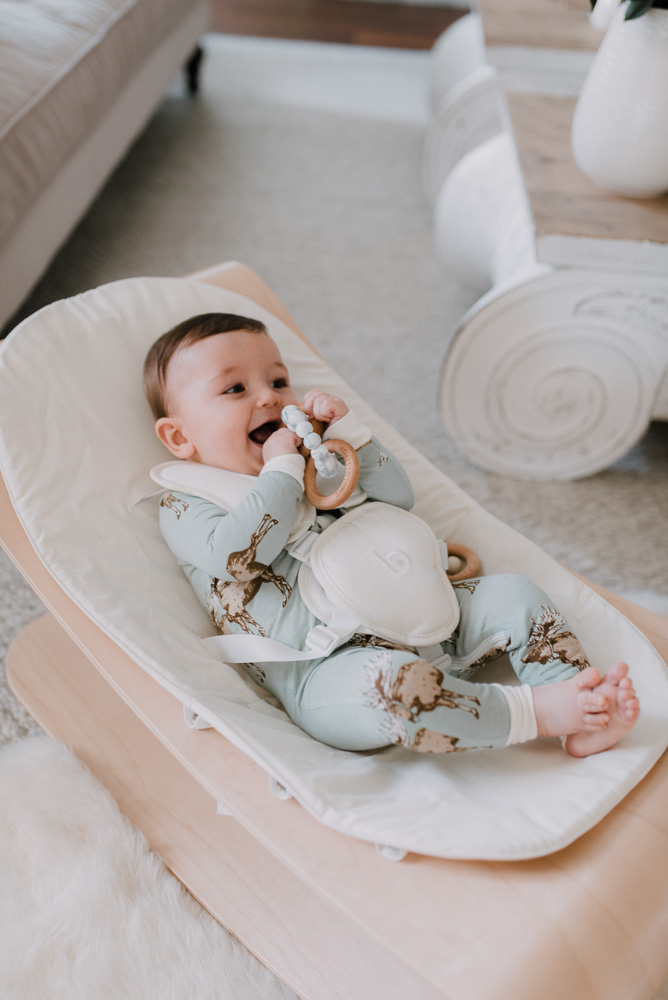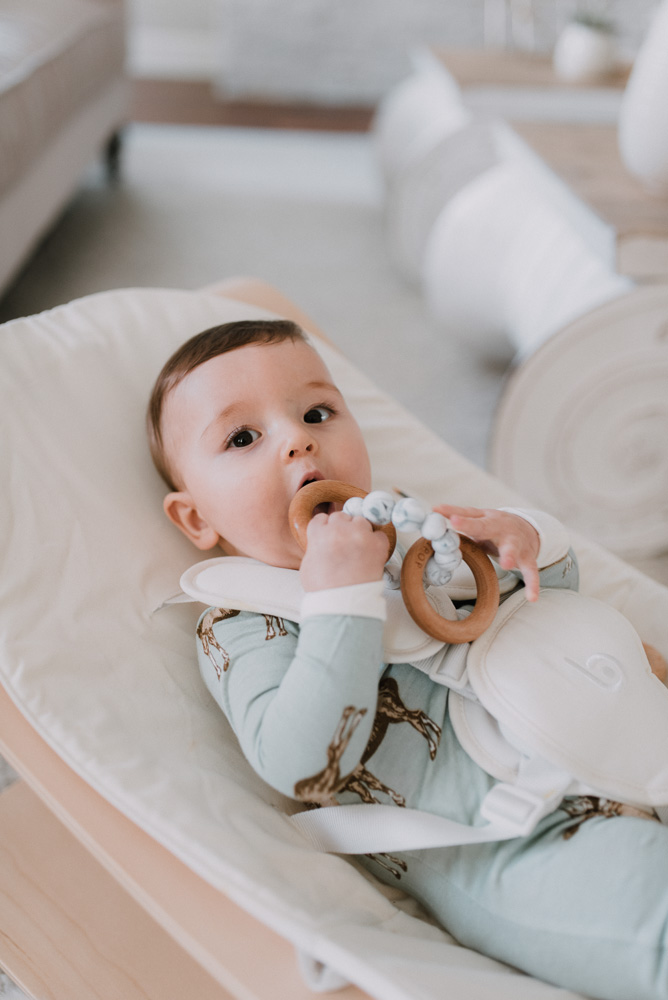 Bloom Bouncer – This bouncer is not only beautifully designed, it also is completely are manufactured mdf-free, formaldehyde-free and lead free; using low voc baby-safe finishes and eco-friendly packaging. Greyson's loves this bouncer and will chill and play with his toys for quite awhile. Sutton loves to rock him in too!
Any questions on the items, leave below in my comments!
Becky xx
ps-more to come on my favorite baby carriers and items we love for the ages 6-12 months!
See more on baby and motherhood here!
Here are the baby essentials in our home.