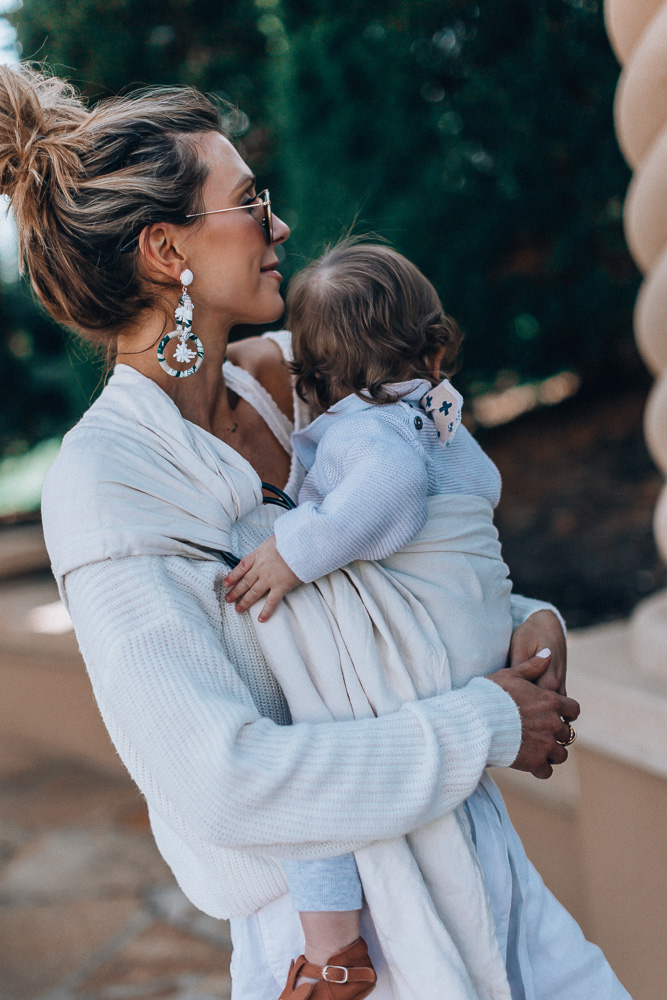 My highly anticipated baby carrier review is finally here! With Sutton now 3.5 years old and Greyson 12 months, I feel like I have had enough experience with a bunch of different carrier brands to share my pros and cons with each that I have used.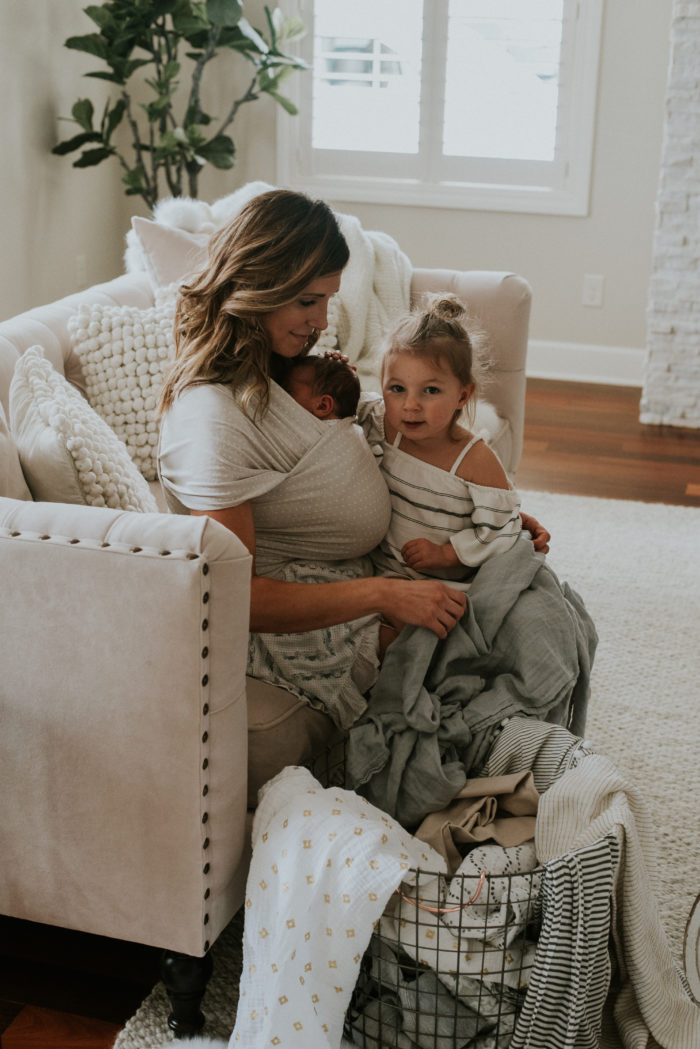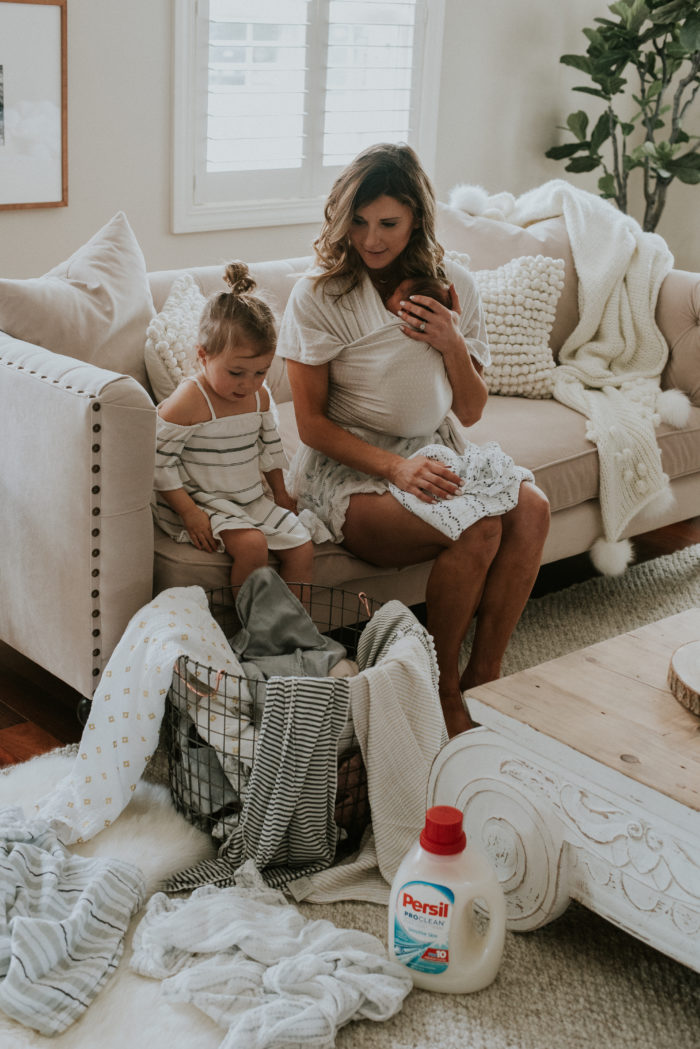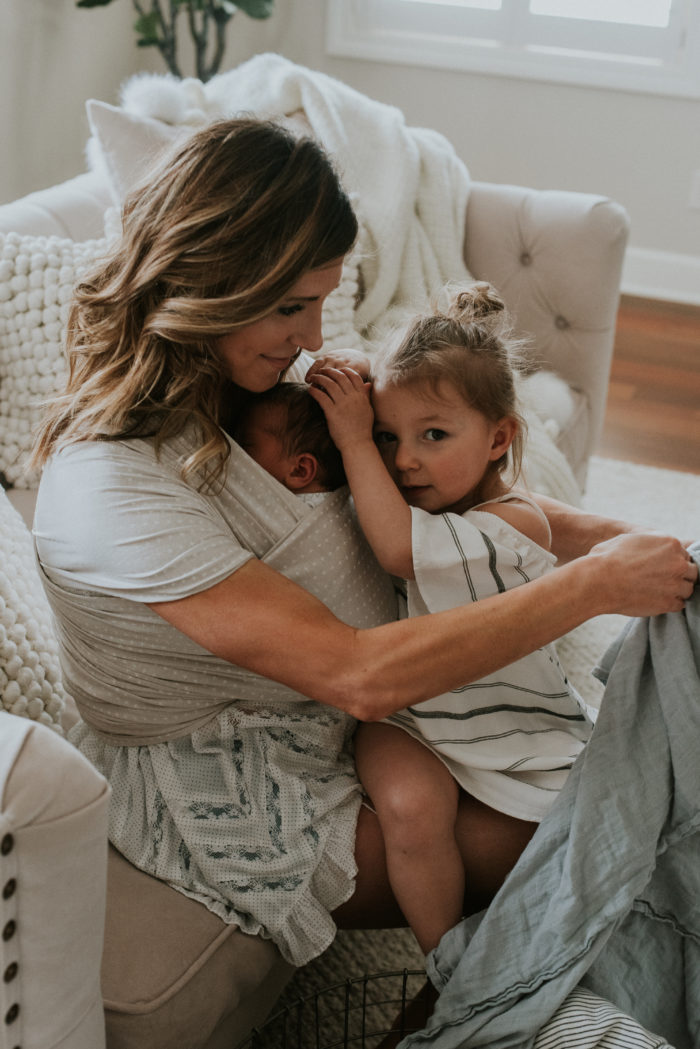 The Solly Baby Wrap was one of the first wraps that I ever used. I remember carrying a 2-month Sutton around the house in this carrier while I cleaned and even worked from home.
Pros
It is easy to use, once you figure out how to wrap. Baby feels so secure and the wrap is soooo soft and snug.
They have some of the cutest patterns and lovely colors.
A great tutorial on how to use here.
Cons
There is just a lot of fabric, so it takes up a bunch of room in your diaper bag. I suggest putting the wrap on before you leave your house and go to your destination, so you are not stuck in a parking lot trying to figure out if you wrapped it right, while the baby is fussing. Use a mirror the first few times you are putting on.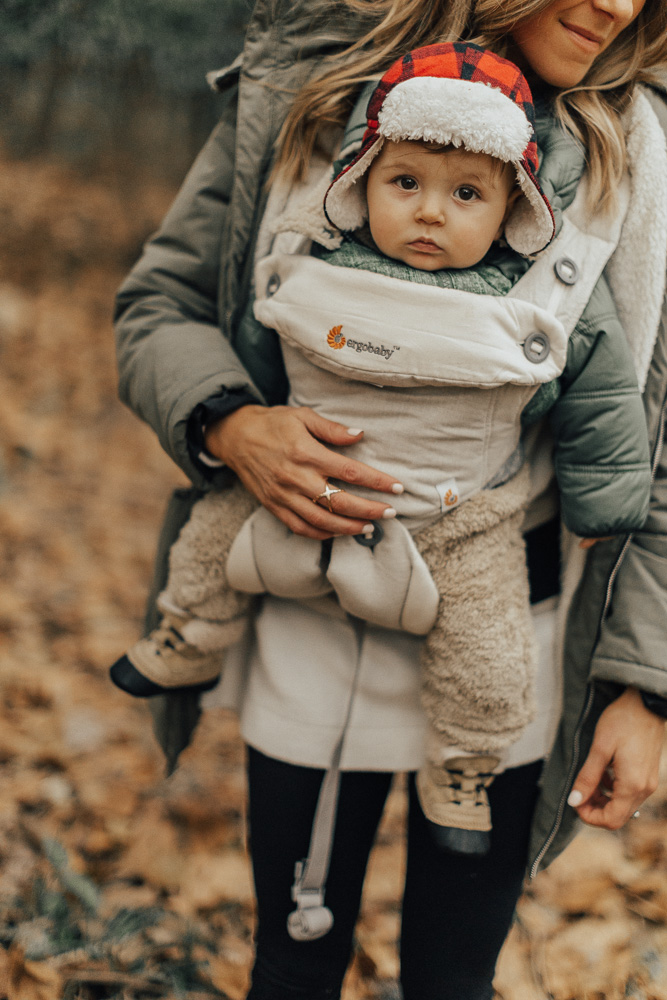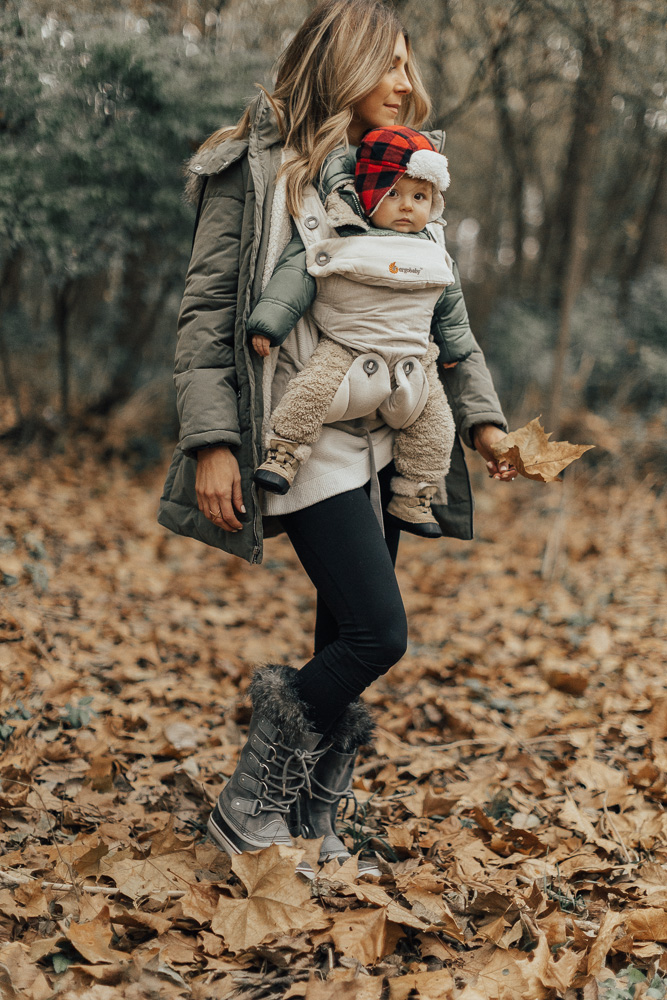 I like the Ergo Baby carrier since it is more father-friendly…as in it's a no-brainer to use and it looks masculine enough for them to wear. Michael secretly loves to wear Grey, but won't wear a sling or wrap, so this works great for him.
Pros
Very easy to use! I feel like you can't mess this one up. I also like this carrier for more rough and tough sort of activities. Like walks, or if I am outside playing with Sutton. It feels more durable to me.
Cons
Storage is still not ideal for a diaper bag. Not the most fashion friendly in my opinion, but still cute! And while I do love how secure and sturdy my baby feels in the carrier, I don't love the big band that goes around my hips, but that is what makes it seem so secure. 😉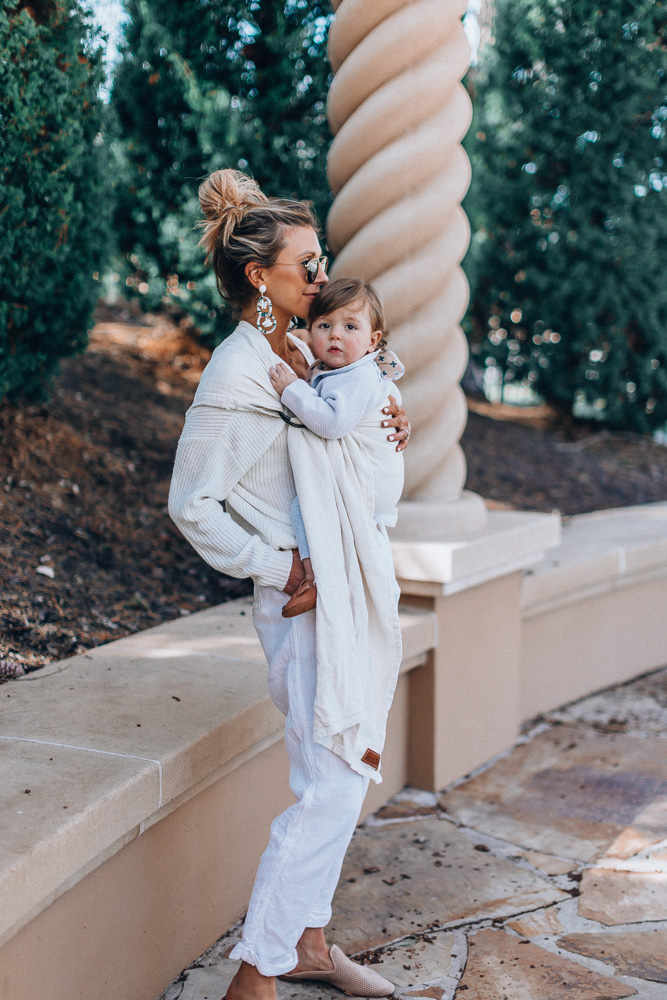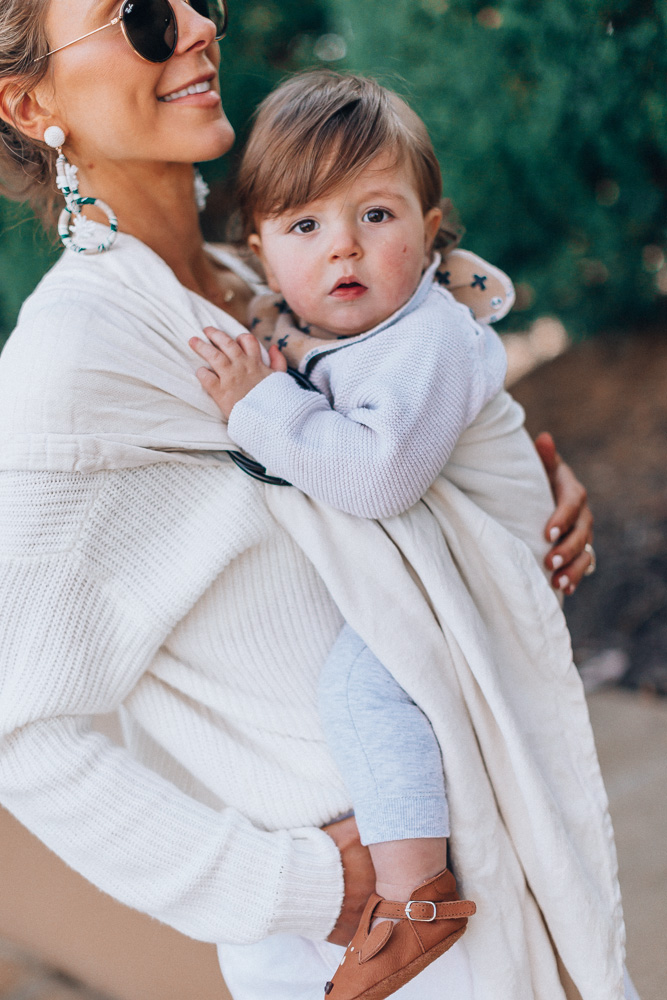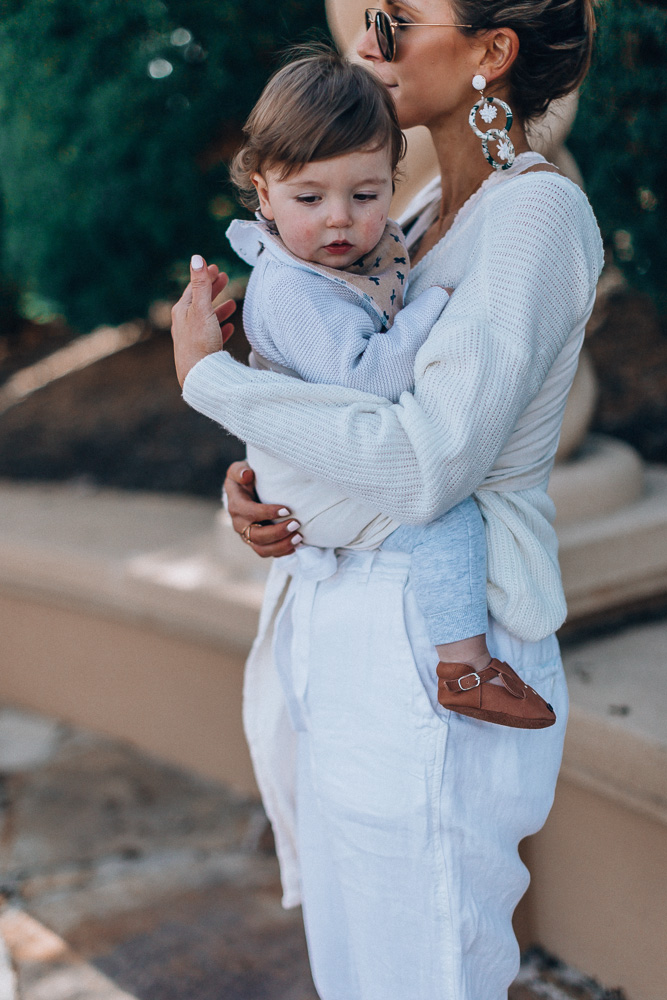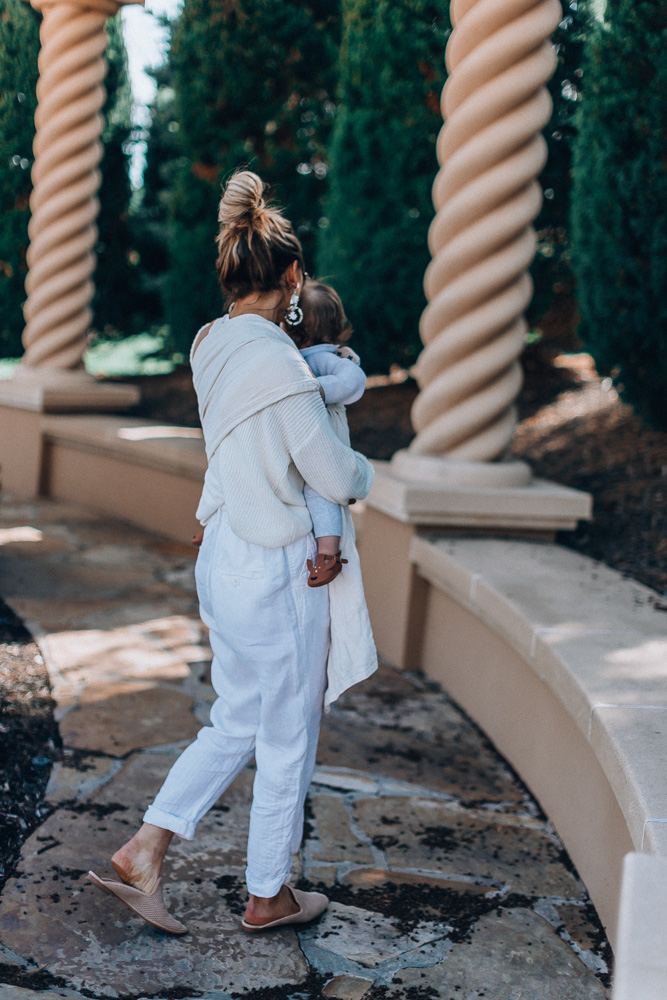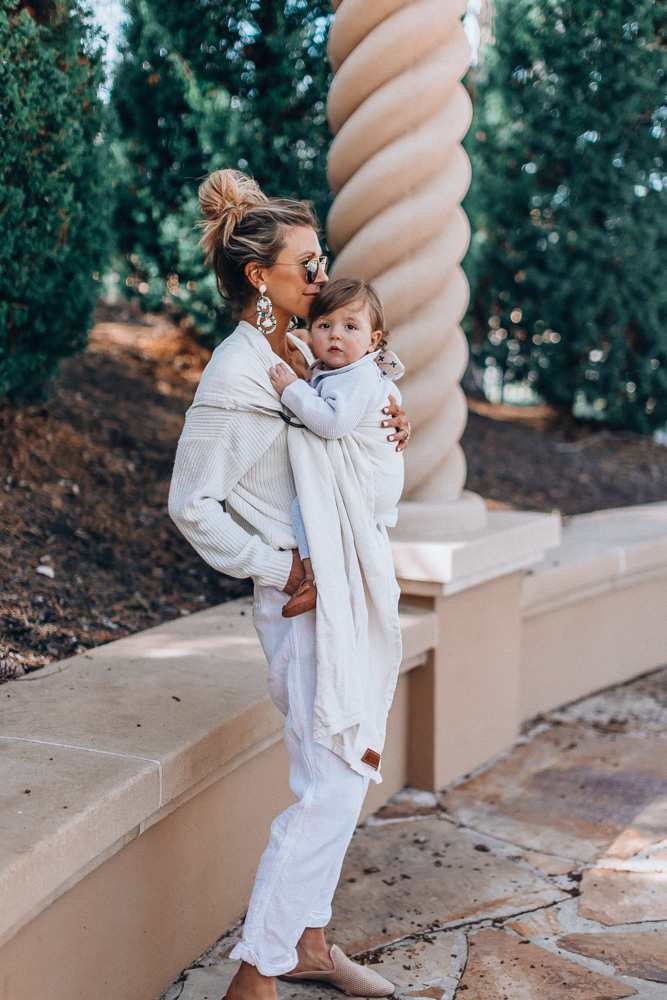 Pros
I love how My Wild Bird sling totally embodies the look of motherhood. It seems so natural and organic to wear your baby in a sling. I love the gorgeous colors and the bamboo and linen fabrics they use. Keeps the baby cool and snug.
Cons
I found this one to be tricky at first. It took me several times to figure out how to wear baby correctly and feel comfortable putting him on me once we got to our destination. It's one thing putting your baby in a carrier at your home in front of a mirror and another to try when you get to your stop. Once you do figure out how to use, it is really easy!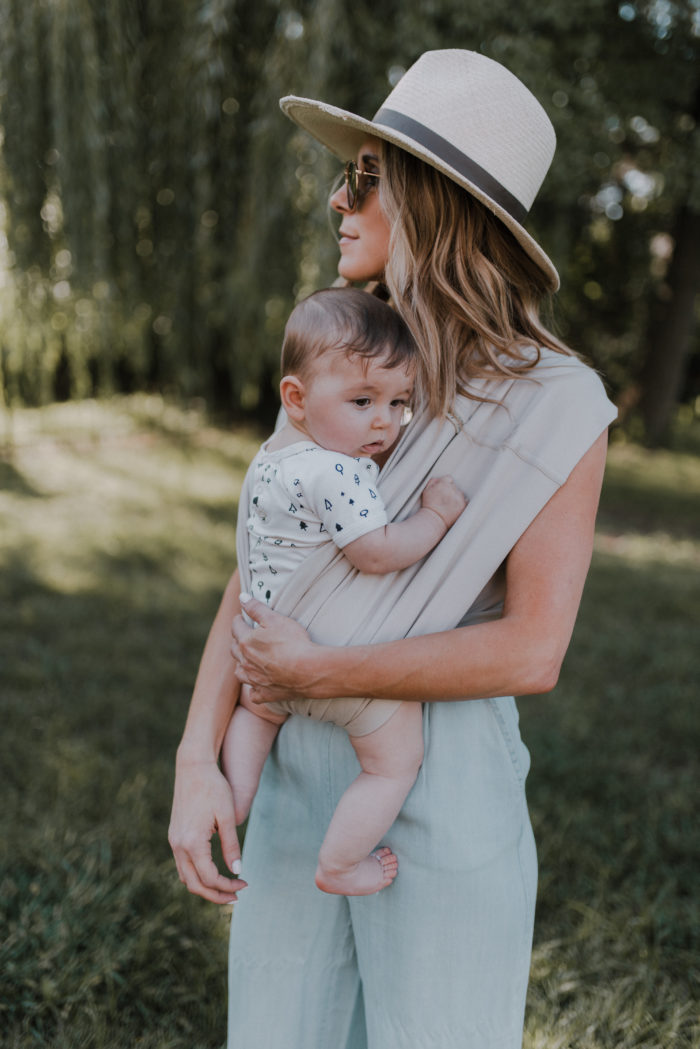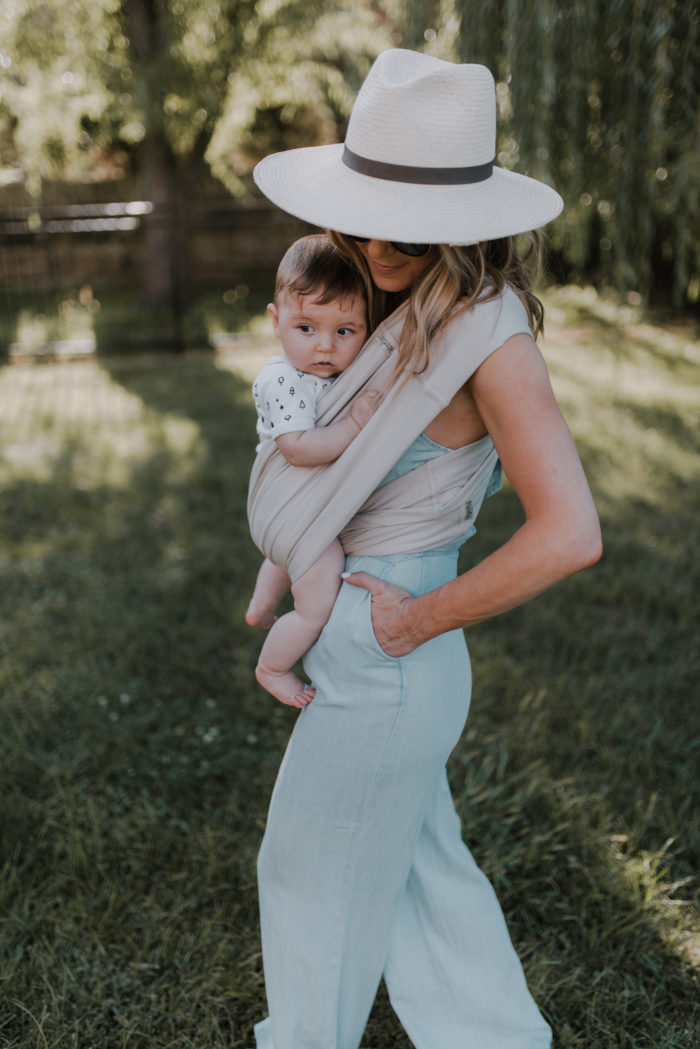 The Studio Romeo Carrier is also a new one, that I have only worn for Greyson.
Pros
I love the simplicity of this carrier. If you follow directions the first time, it is really easy to use! It also is really comfortable, right up there with Solly Baby Wrap. It also folds up small and can fit right into your bag.
Cons
Nothing really!
Pros
I love the sleek stylish design of the Cybex.  The carrier grows with your kiddo. It works for newborns to two year old and has three carrying positions. It is really easy to use and it feels so secure.
Cons
Lots of fabric so not the easiest to fit in a diaper bag.
Any questions, feel free to leave below!
Becky xx
For more posts on motherhood, click here.
For favorite baby products link here.