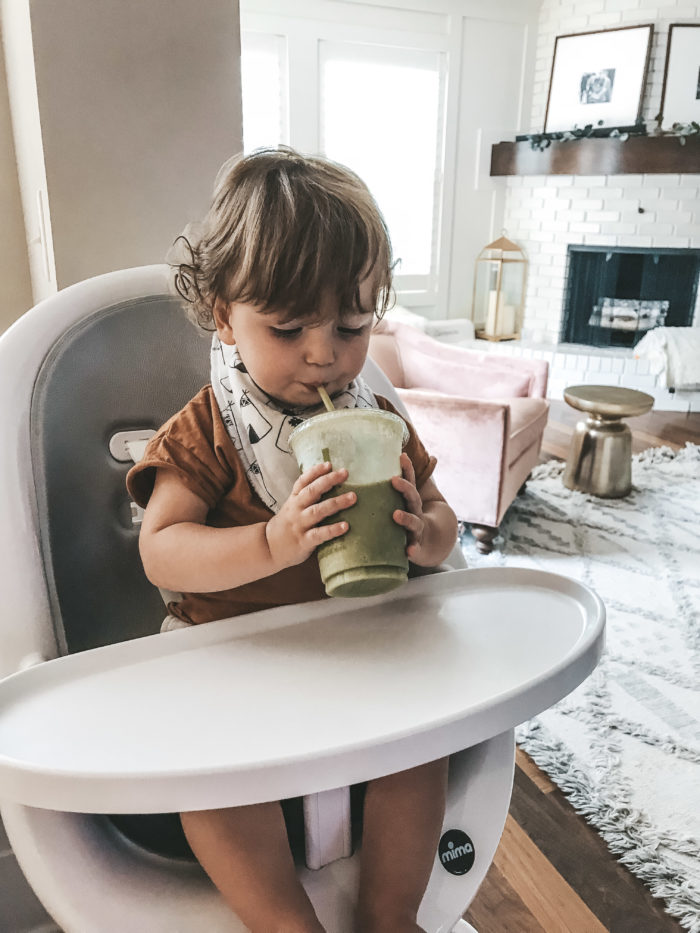 HI friends! I am sharing a quick recipe post here. I had so many of you mama's request the smoothie recipe we made Greyson the other day, shown on my Instagram stories, so I decided to share on here for a quick and easy reference.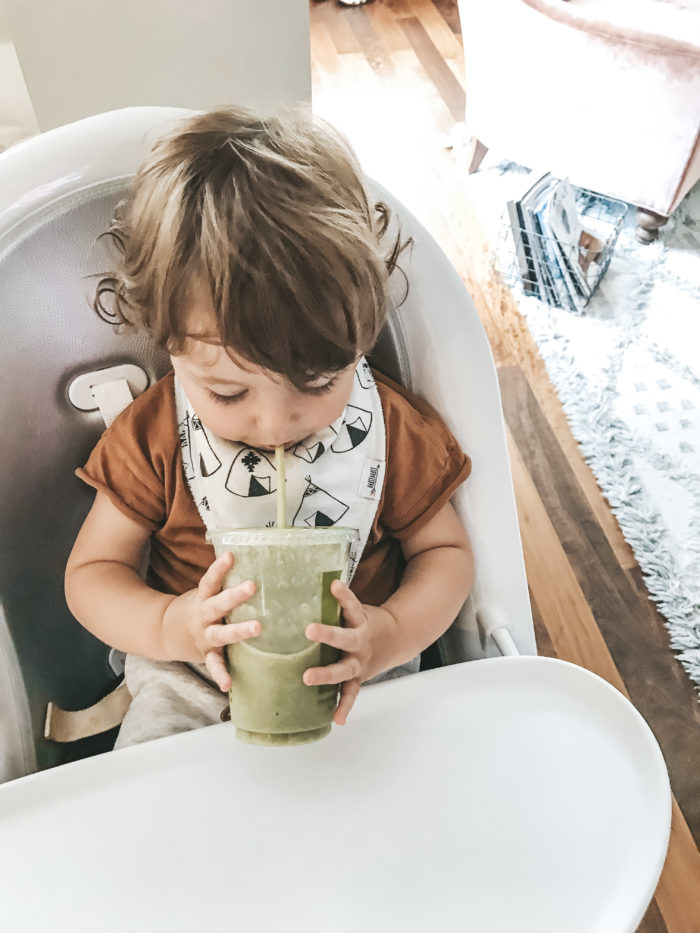 We have a great girl, Lauren, who comes and watches Grey during the day so I can work and she made this awesome smoothie for Grey Grey. He absolutely loves it!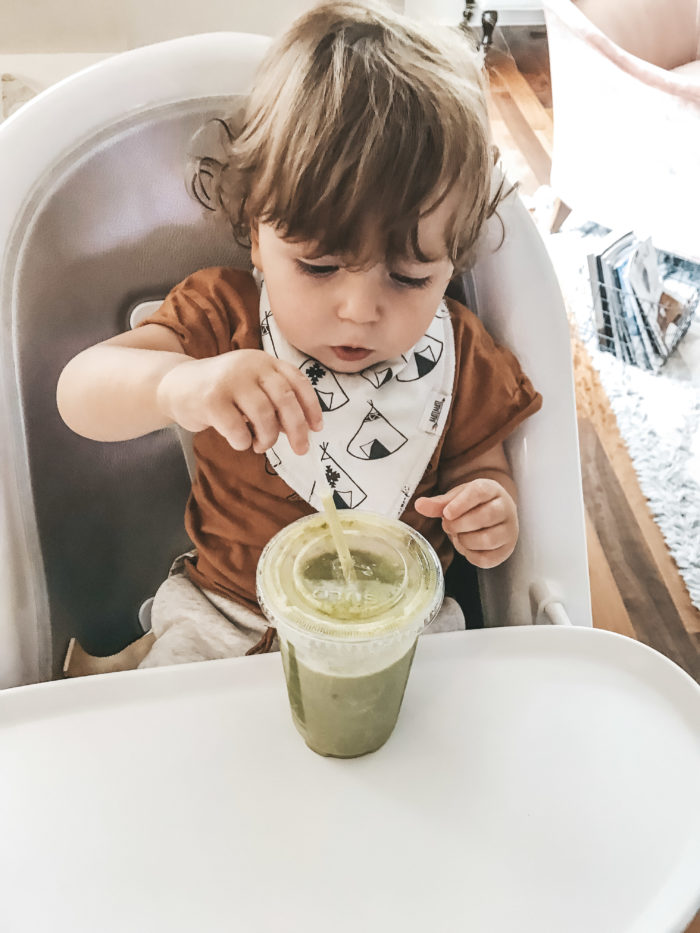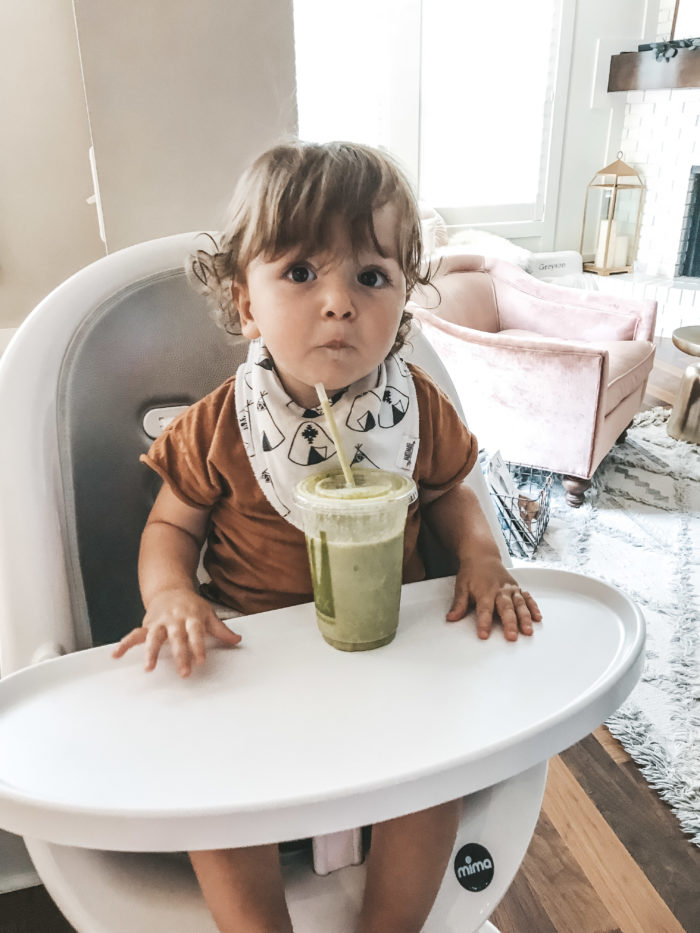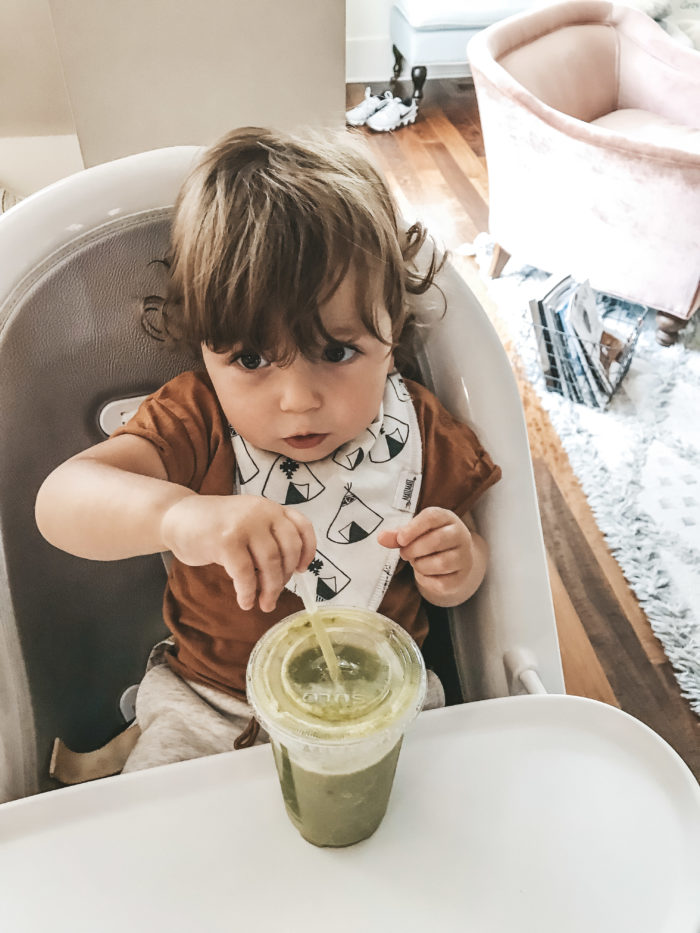 Kid Friendly Smoothie Recipe
So we literally whipped this up the other day with fruit and greens we had in the fridge. You can substitute a few of the fruits or swap out the kale for spinach. I think what really helps is having a good blender that can blend all the ingredients into a really smooth smoothie so they don't notice the greens.
INGREDIENTS
A handful of Kale.
A handful of frozen mangos.
A handful of strawberries.
One banana.
1/2 to 3/4 c of Almond Milk or coconut water or milk! You just need to eye it. sometimes I need more or less.
I eye it everytime, I don't measure.
Blend all together until smooth and creamy! Sutton loves it too!
See my 3-ingredient pancake recipe that the kids love too!
Becky xx