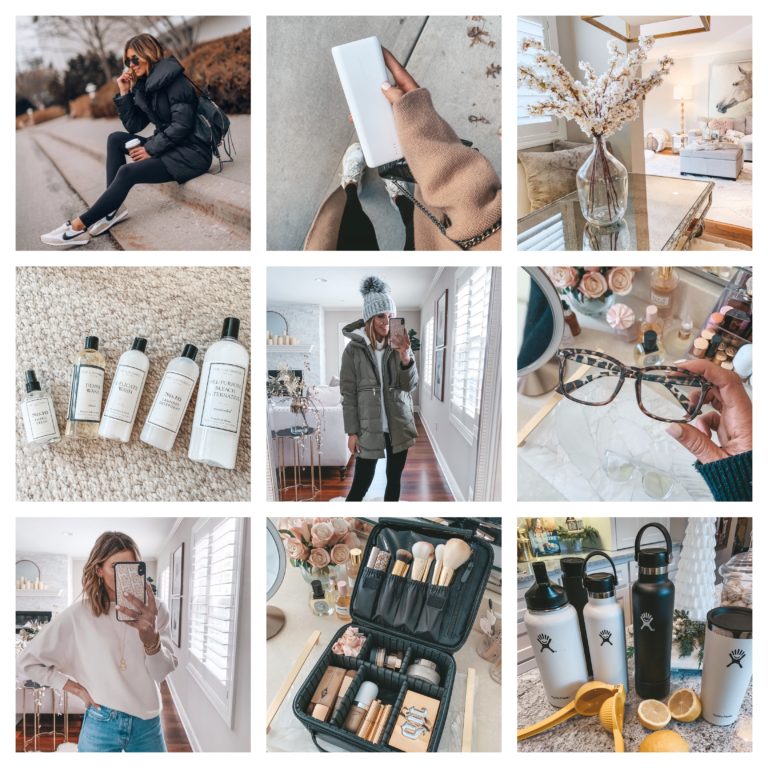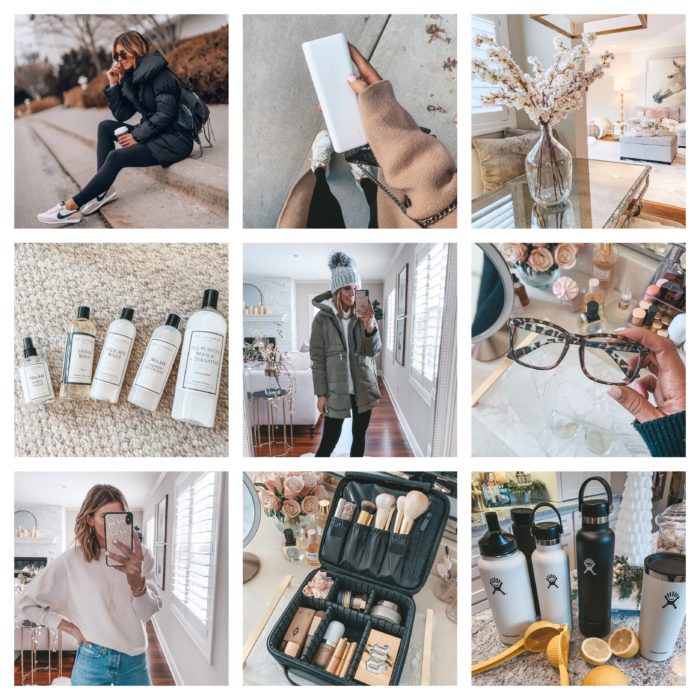 I don't think I am alone when I say how easy and convenient shopping from Amazon is! I buy a variety of items for the home, clothing, tech finds and well pretty much anything I need quickly (thank you Amazon Prime!) But I do return items or find that items are not the best quality or up to my satisfaction. So I wanted to put together a list of my favorite purchases that I LOVED and I know you will too! What are some of your favorites? I'd love to hear!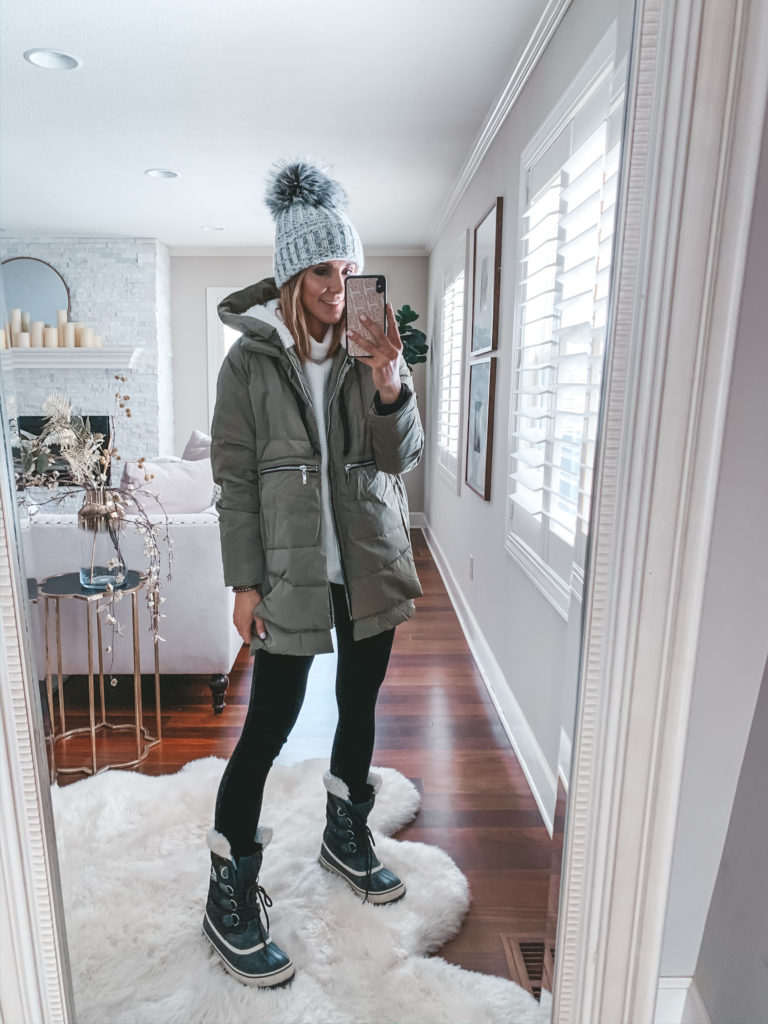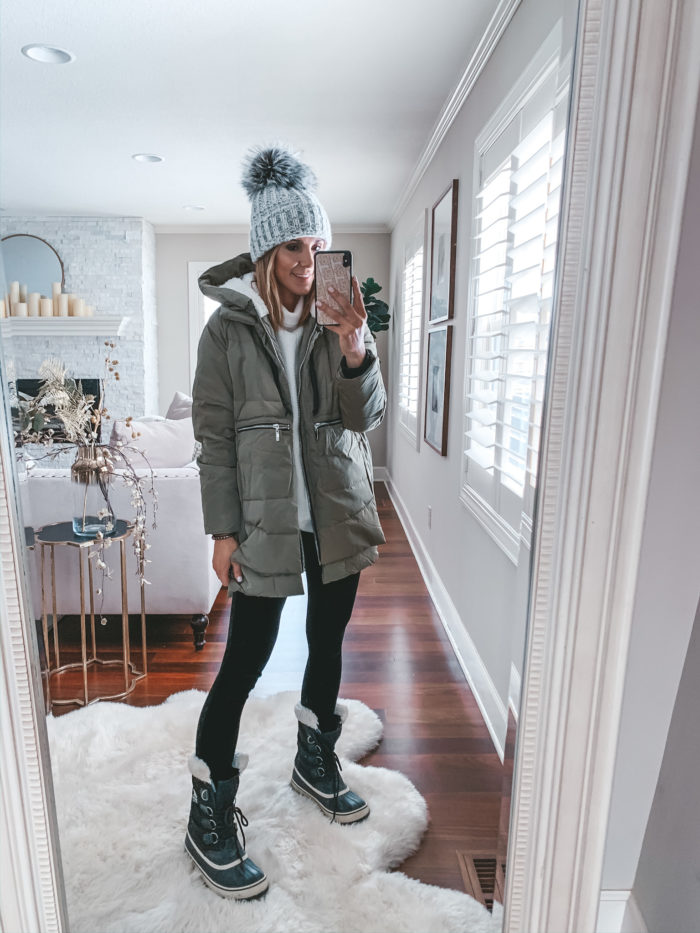 COAT // It's one of their best sellers- tons of great reviews! It is super comfy and warm with huge pockets. It comes in a bunch of different colors!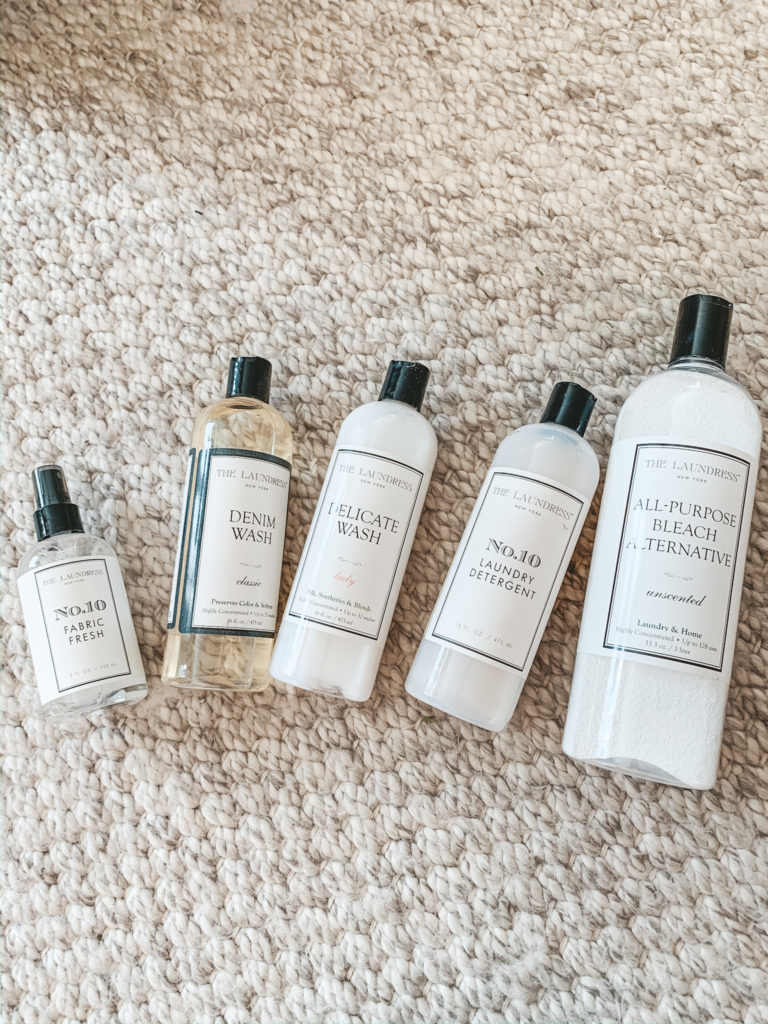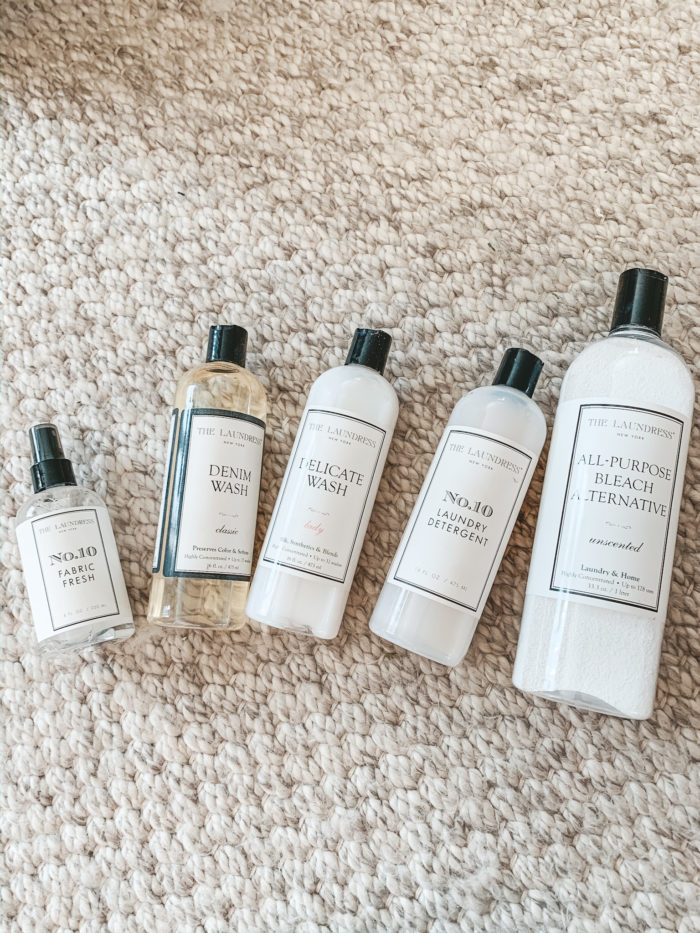 FABRIC FRESH // DENIM WASH // DELICATE WASH // LAUNDRY DETERGENT // ALL-PURPOSE BLEACH ALTERNATIVE // I love this line. I love the different variety of products they have for all different types of clothes. The fabric fresh spray is great for sweaters you don't want to wash a ton.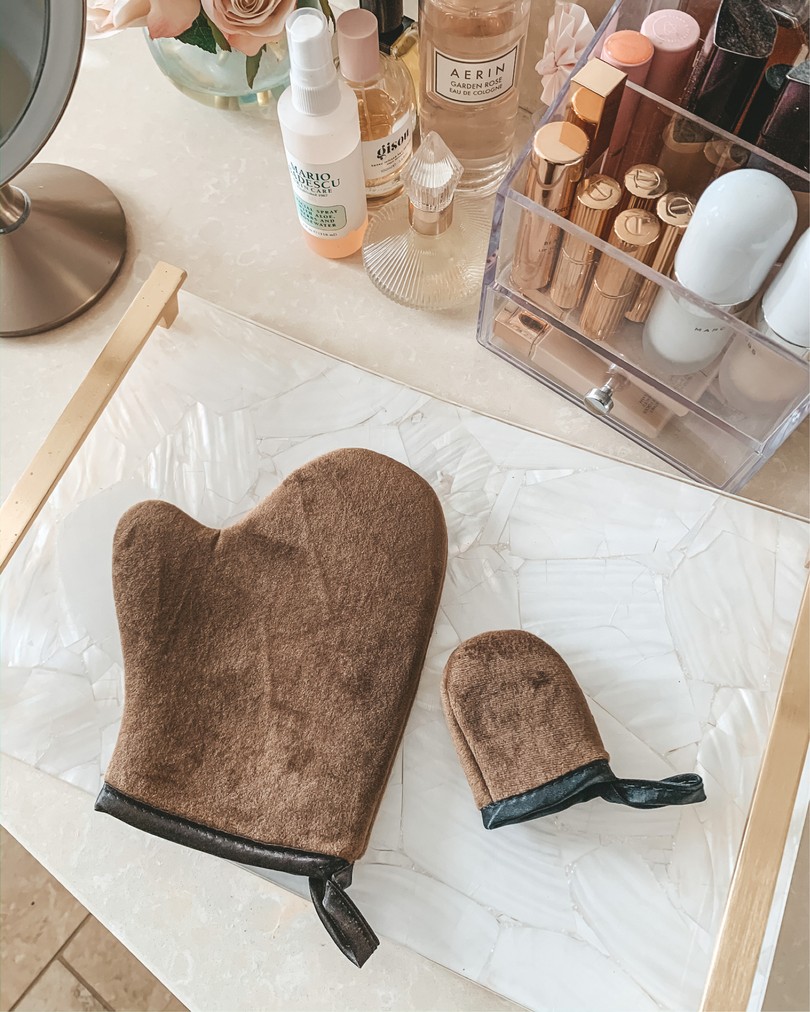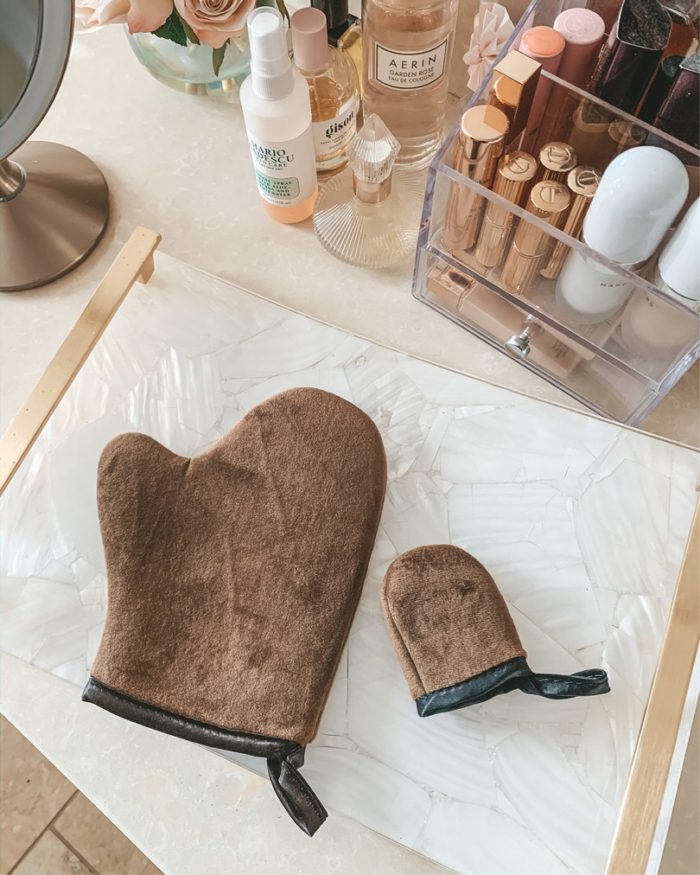 TANNING MITT // To solve all those orange hands problems! Found these 2 mitts under $6! They are just what you need to keep those over tanned hands away. I love that they are washable!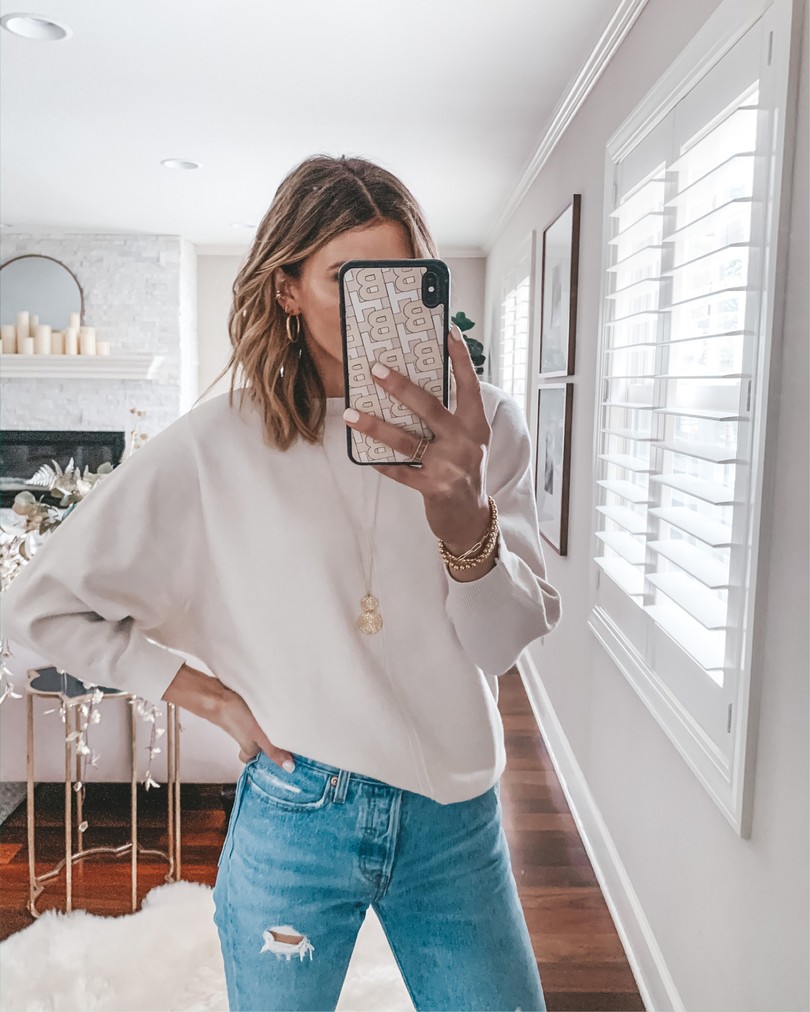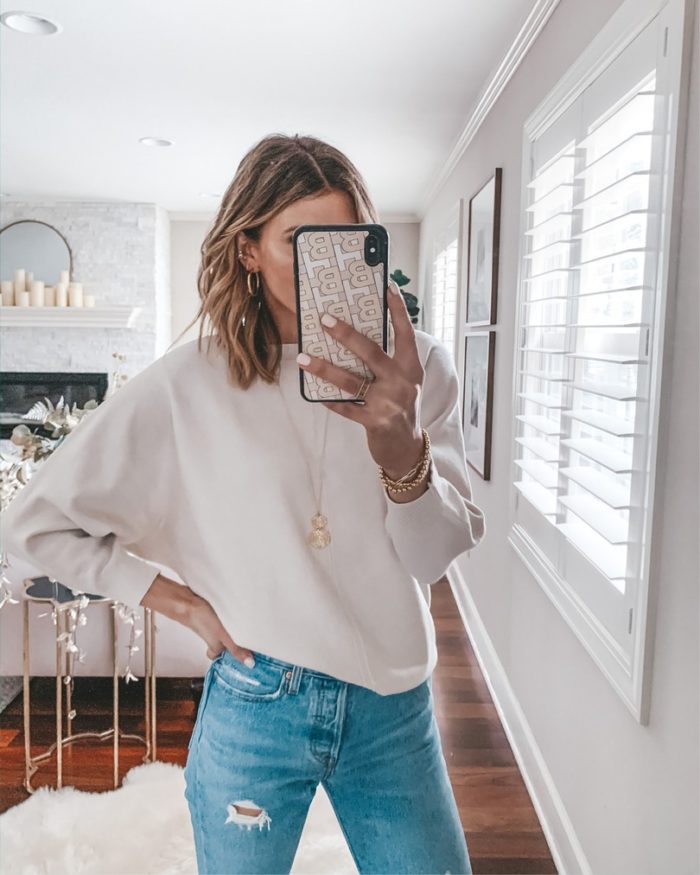 SWEATER // This is the same as my best selling sweater from last year but different colors and no ribbing! I will be wearing this a ton!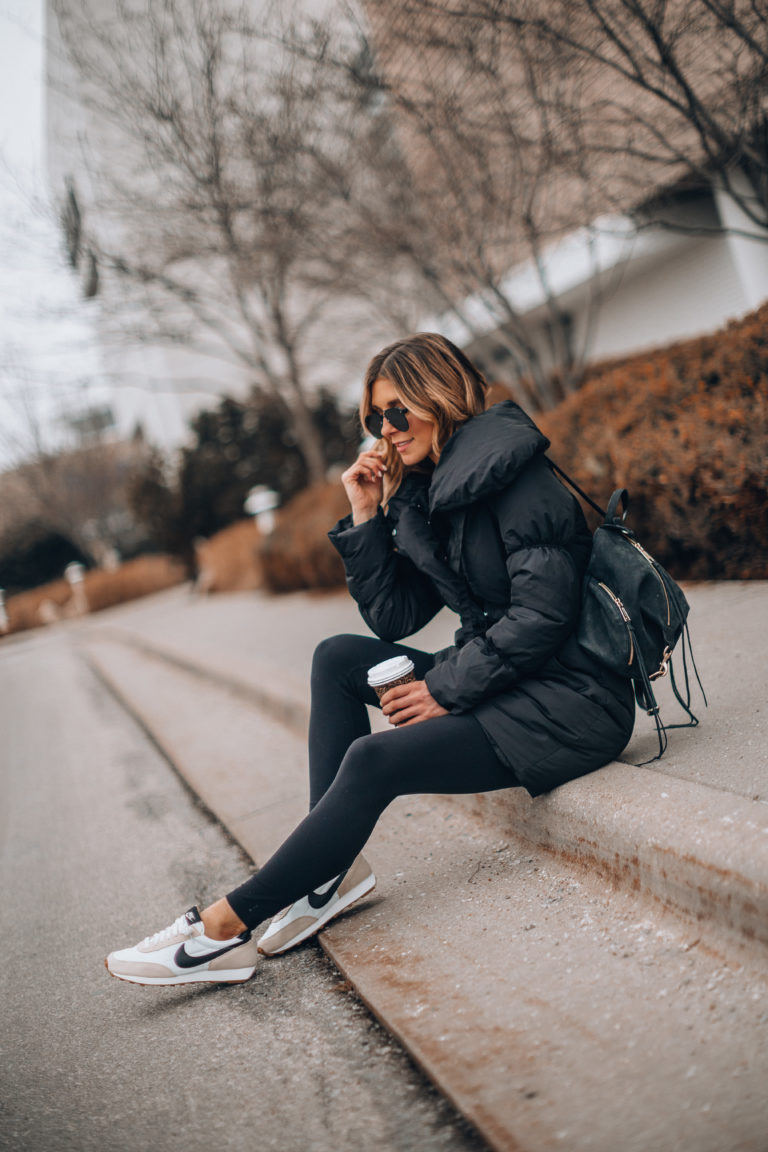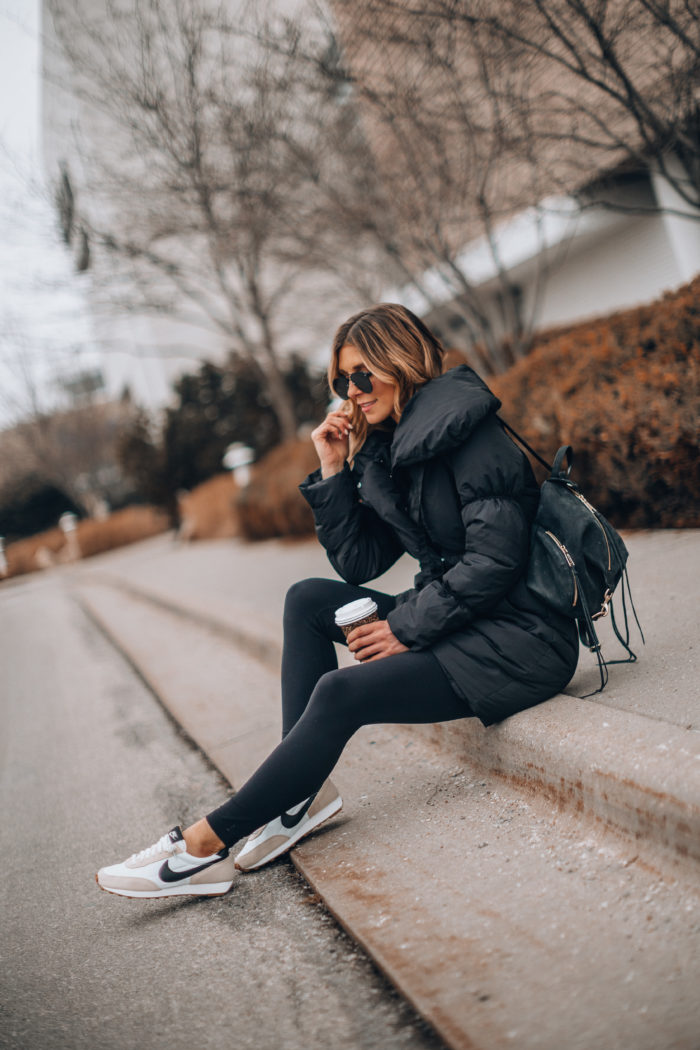 BLACK COAT // A great puffer coat under $100. I love the cinched waist and the puffer hood. It's a closet essential for a really good price.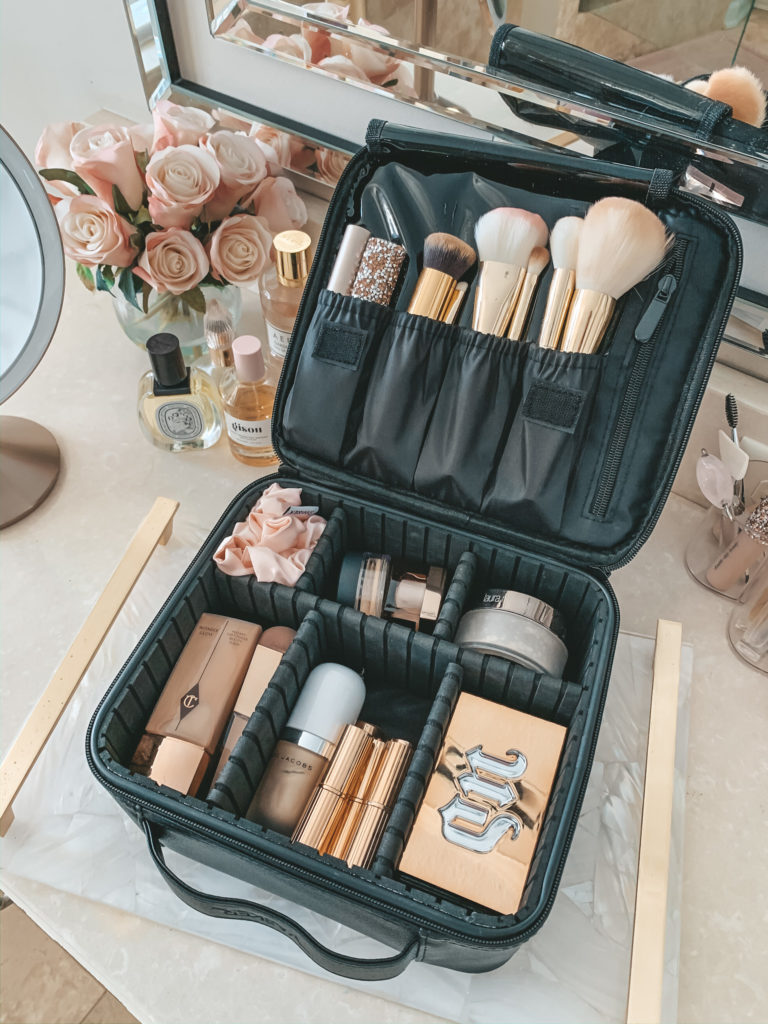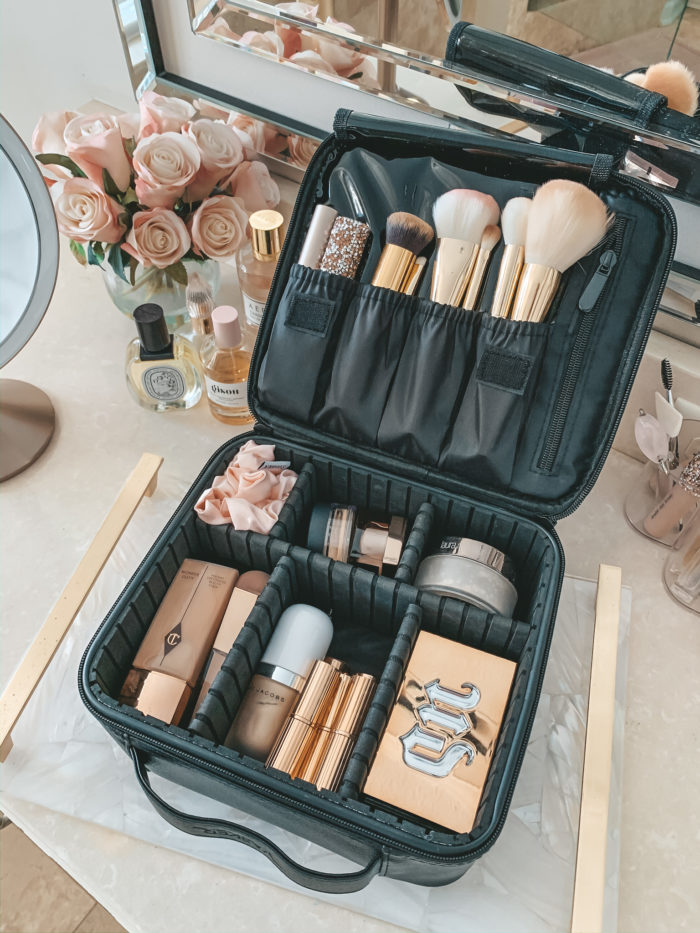 MAKEUP BAG // I gave a full review here! This is the perfect makeup for only $28!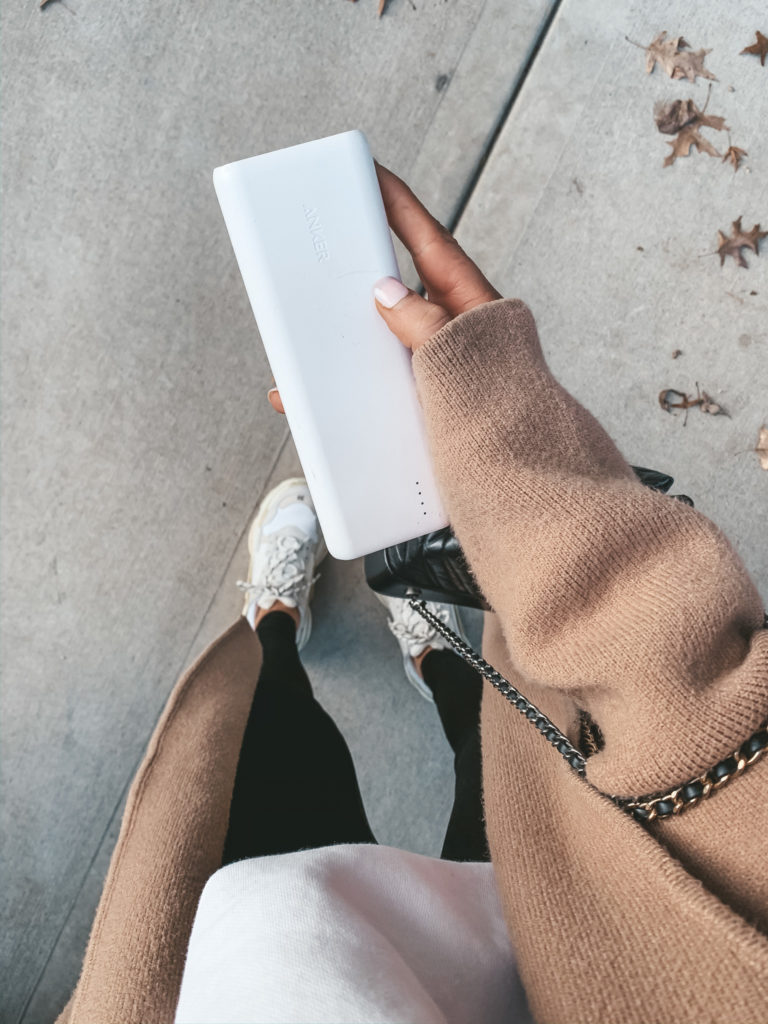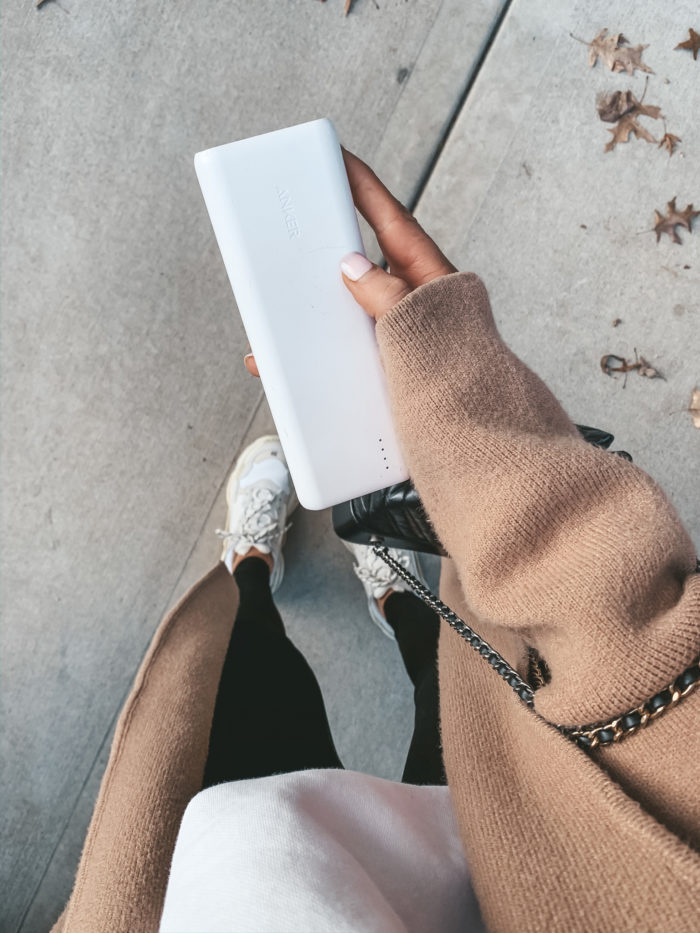 PORTABLE CHARGER // Just got another portable charger! I like to have multiple for our cars, my travel bag and purse. Every time I need a recharge this comes in so handy. They charge your phone super quickly and you can plug in multiple devices at a time.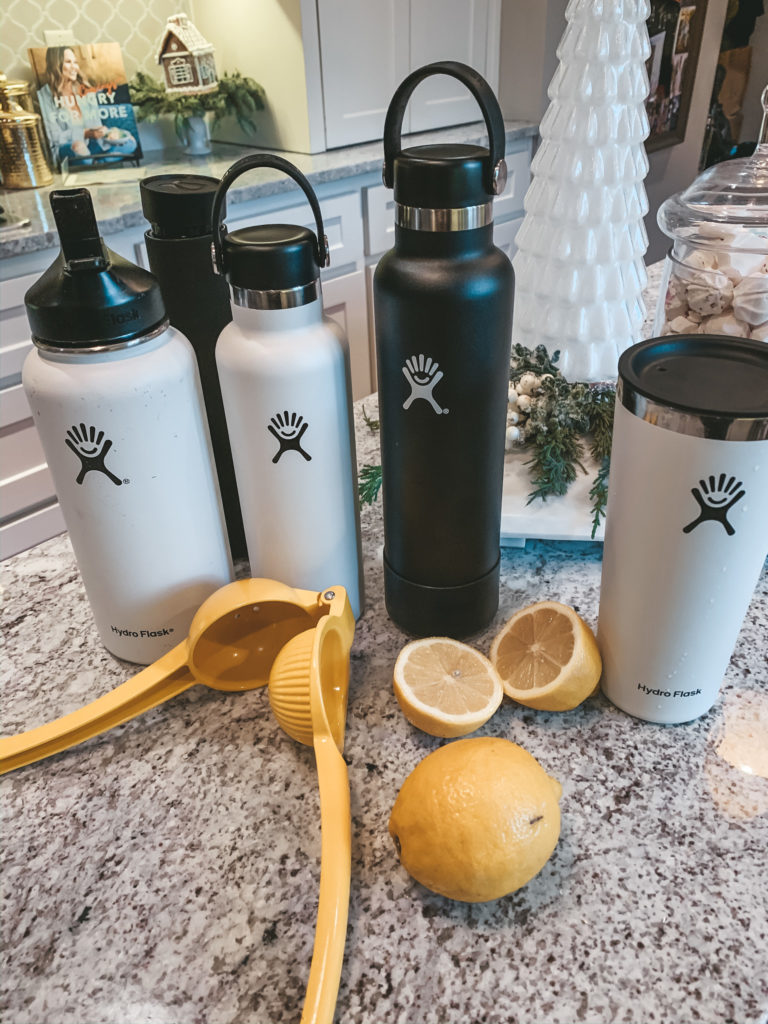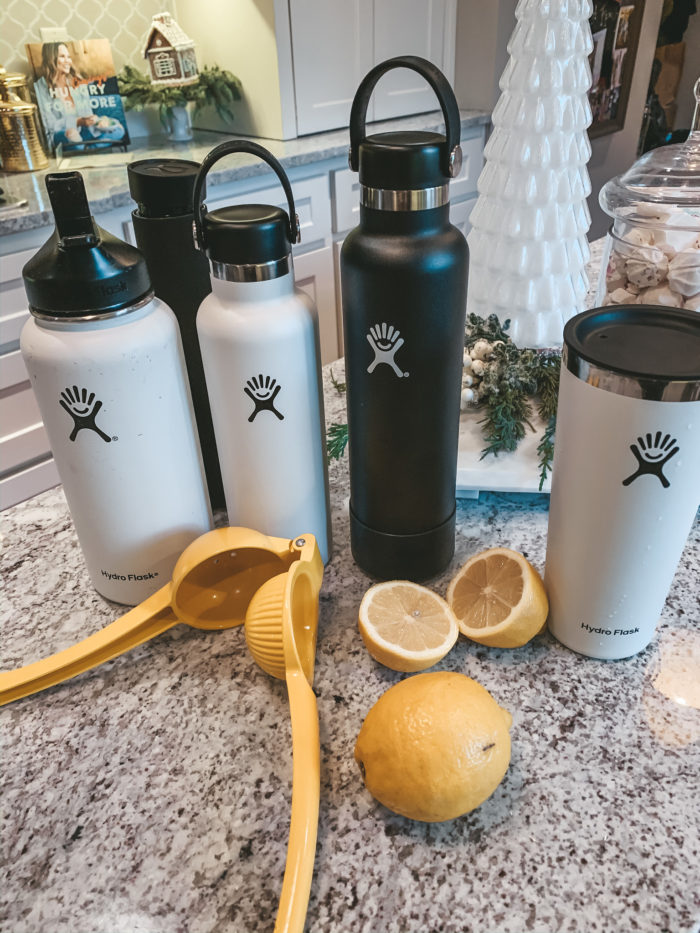 HYDRO FLASK // Clearly you can tell I love my hydro flasks! This was the scene right after I got home from a family vacation last week and was detoxing with lots and lots of lemon water!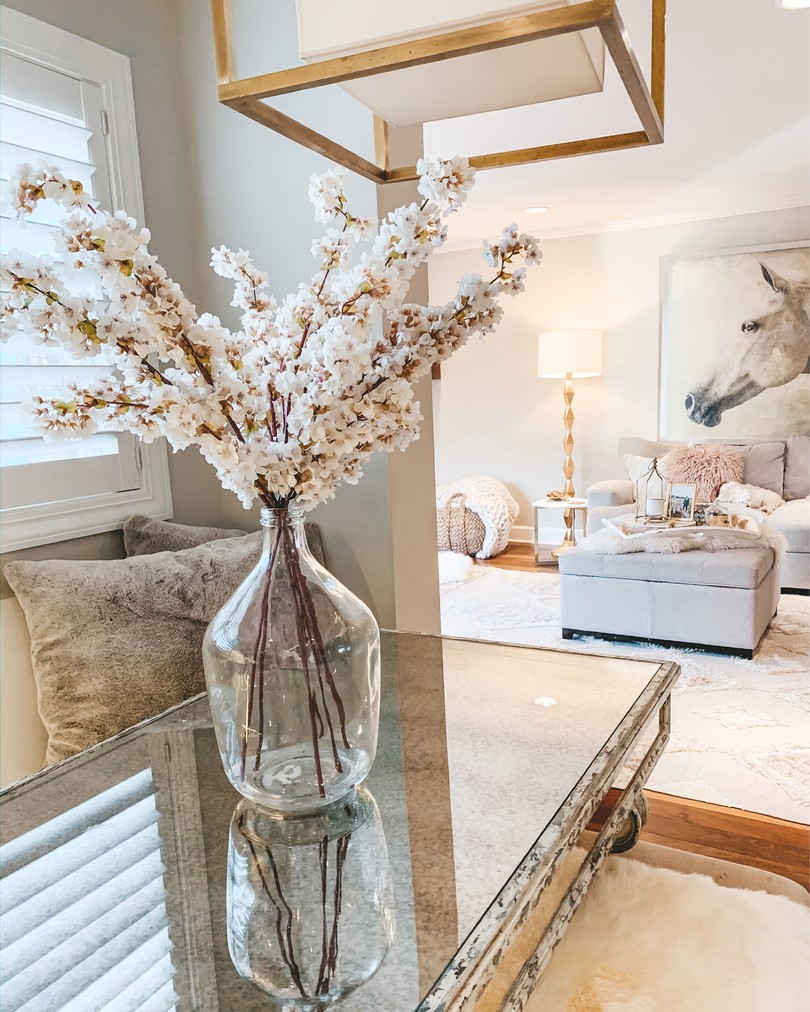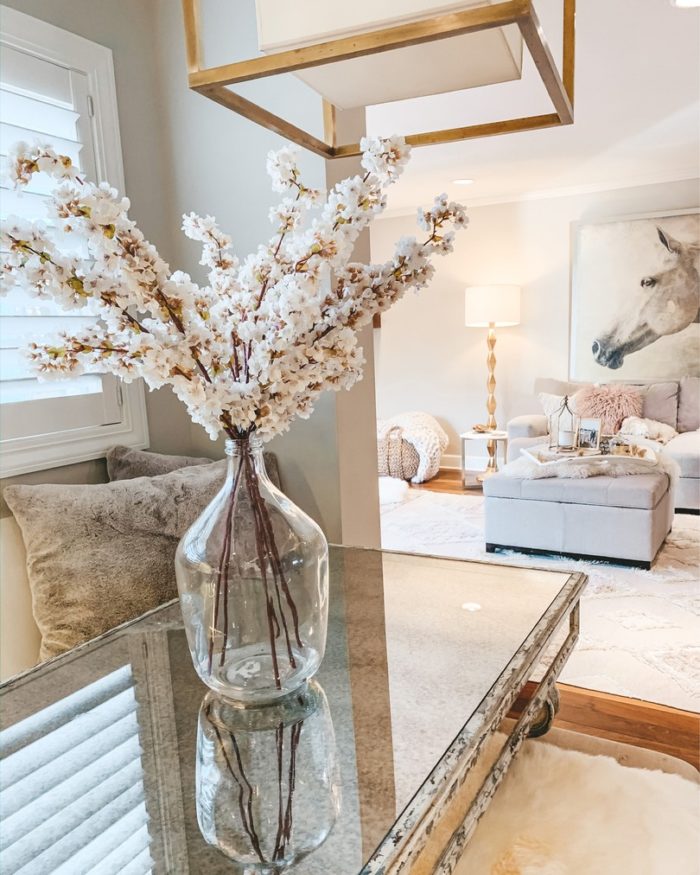 FAUX FLOWERS // Love these faux flowers! I like the texture and fullness it adds to our kitchen. I am using 3 bundles in this vase.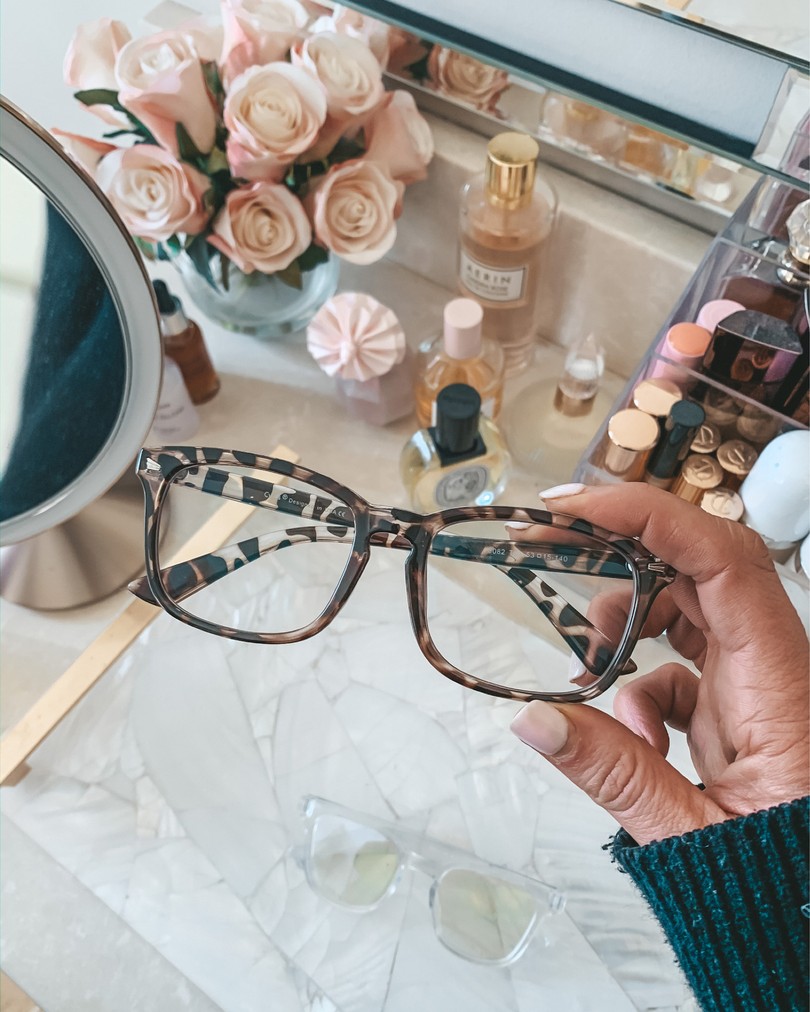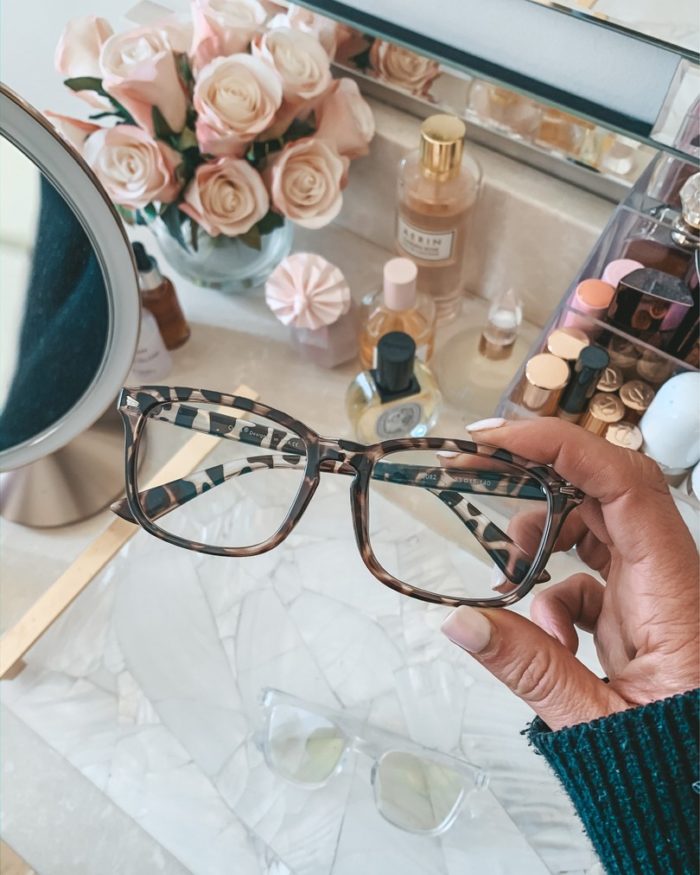 BLUE BLOCK READERS // I have these in the clear and loved them so much I got another pair in this leopard print! I like to have them in my office and by my bed.
SHOP THE POST

You can find all of my other Amazon posts >> here.