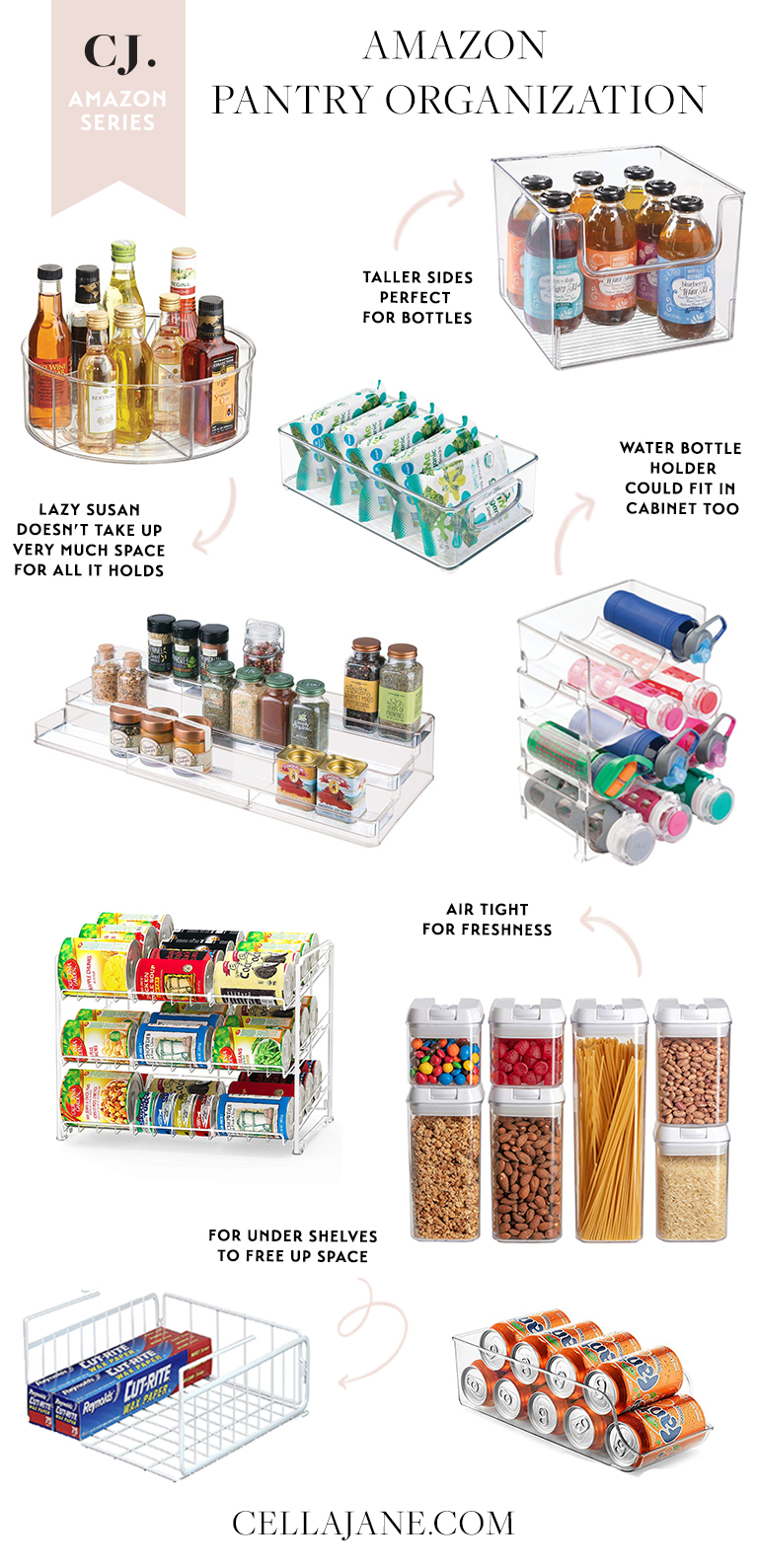 I'm always looking for ways to keep my house organized and I'm working on clearing up some space in my pantry. Not only does it make meal preparing easier, it also makes it easier to see what we need/don't need. I hate when I buy something and then later find that we had plenty of it, but it was hidden behind something. That's also why I like the clear bins, so you can see what's inside, even what has fallen to the bottom.
Open Front Bin the taller sides are great for bottles or bigger bags (chips)
Lazy Susan I was surprised how much shelf space this frees up. Extra hot sauce, dressings & other oils/condiments that don't need to be in the cupboard by our stove.
Pantry Bins I use these for kids snacks, pouches & bars.
Spice Rack is adjustable in length & fits in pantry or cupboard.
Water Bottle Holder the water bottles can get out of control! Really hoping this fits in our cupboard, if not it will go in the pantry. I like how you can see them all and pull them out, instead of having to dig for the one you're looking for and them all falling over in the process.
Can Rack makes 3 rows of shelves, all easy to see & grab.
Airtight Food Storage I am often to blame for not closing up bags well and then foods going stale or spilling. These are air tight & easily stackable.
Under Shelf Basket for wrap, foil & baggies, these under shelf baskets frees up a shelf and work perfect when you have something lower on the shelf below. Could also work for boxed foods.
Pop Can Dispenser are a space saver in our fridge & pantry and makes cans easier to get & you can see what you have/have left.

There are so many great organization pieces on the market, but the hard clear bins have been our tried & true favorites. I like how clean they look and like I said, you can see what you have & don't have as you're making a grocery list. What are your pantry or kitchen organization must haves?
xx Becky
Other Amazon Favorites Posts:
Amazon Healthy Food & Pantry Favorites
Amazon: Healthy Food & Pantry Favorites