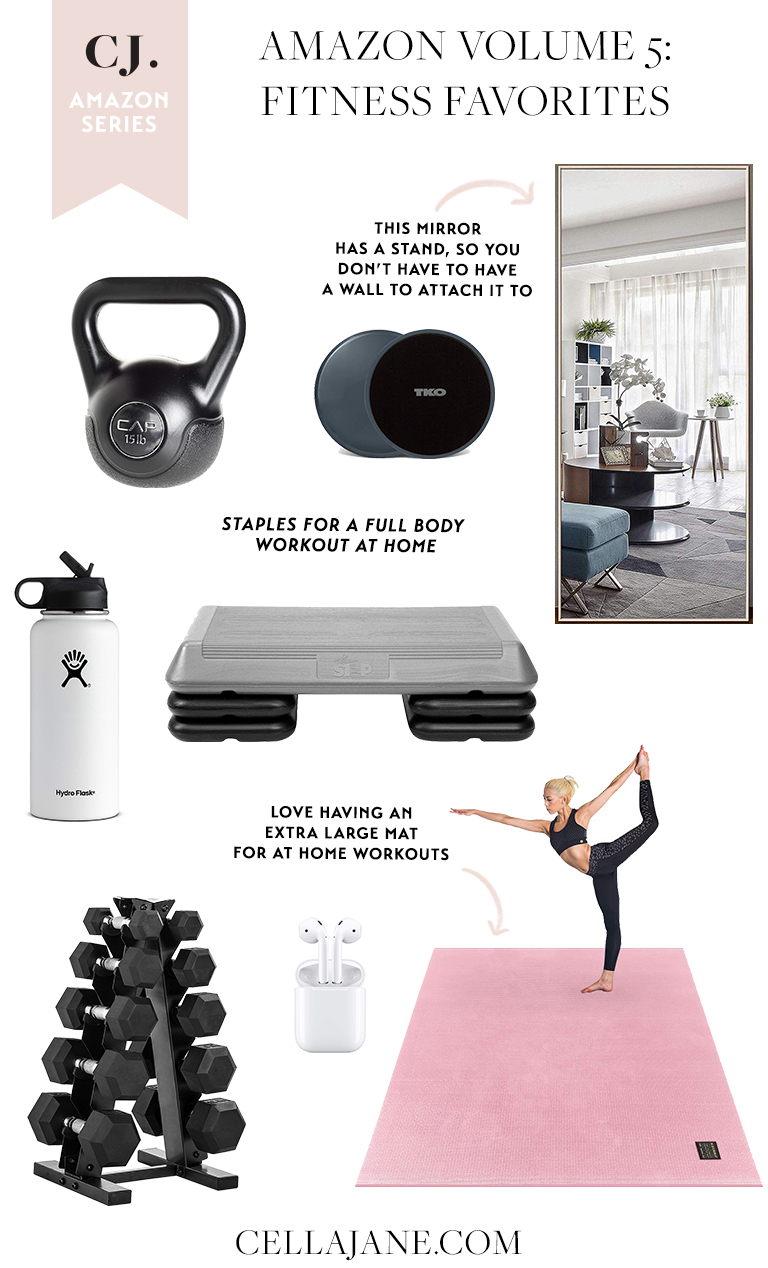 Building home gym from the comfort of your home. Pretty great, right? These are the equipment staples for my at-home workouts, and they can all be found on Amazon.
Barbell // Sliders // Full Length Mirror // Hydro Flask // Steps/bench // Weight Set // Airpods // Extra Large Yoga Mat
When working out at home you need a large yoga mat – love this one~
My tried and true watter bottle. This never leaves my side. I have it with me everywear I go and try to drink at least two full 32 oz of water each day.
I like to add extra risers and do my workout with this step.
These make for a killer workout! They work well on hard floor or carpet too!
My muscles can get so sore between workouts, sometimes making it really hard to work out consecutive days. This handy device is a quick trick to relieve muscle tension and cramps. You can either roll it firmly against your body for heavy pressure relief, or just lightly for a mini massage.
Floor-length mirrors are so good for you to check your form! They also are very motivating!
to listen to your favorite workout tunes or workout videos!
For my Healthy Food & Pantry (Amazon) favorites, check out this post.
Amazon: Healthy Food & Pantry Favorites