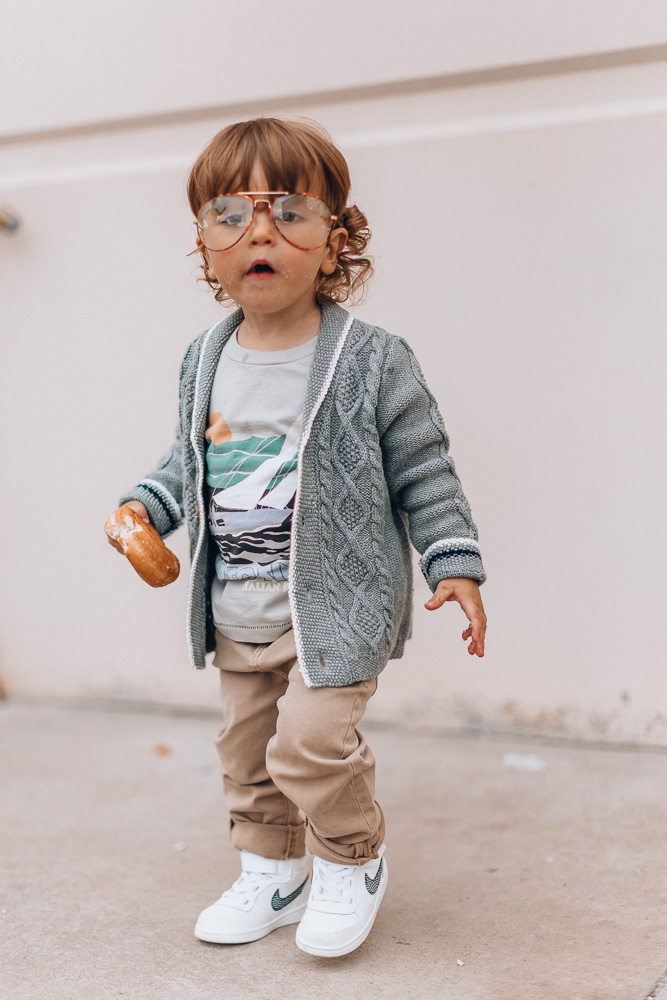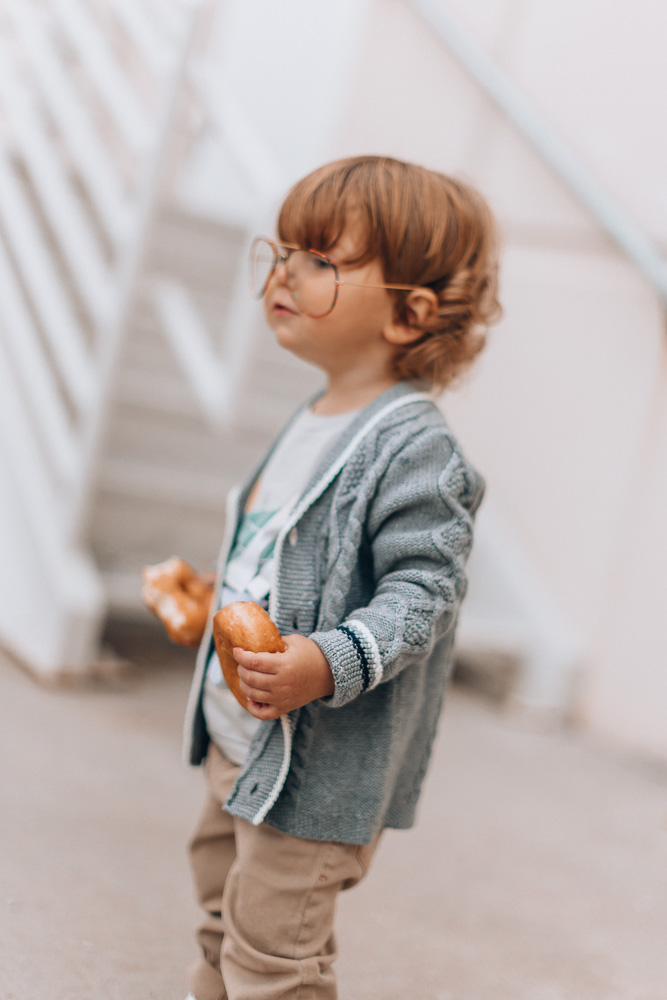 One of my favorite posts to write is the kid's updates. Greyson just turned 19 months and I swear I am going to blink and he will be 2. As usual, the time seems to fly by and go slow all at the same time. I think each month gets more and more fun, but also more exhausting! Can you feel me, moms?! I am sharing all his updates along with a bunch of questions y'all sent me!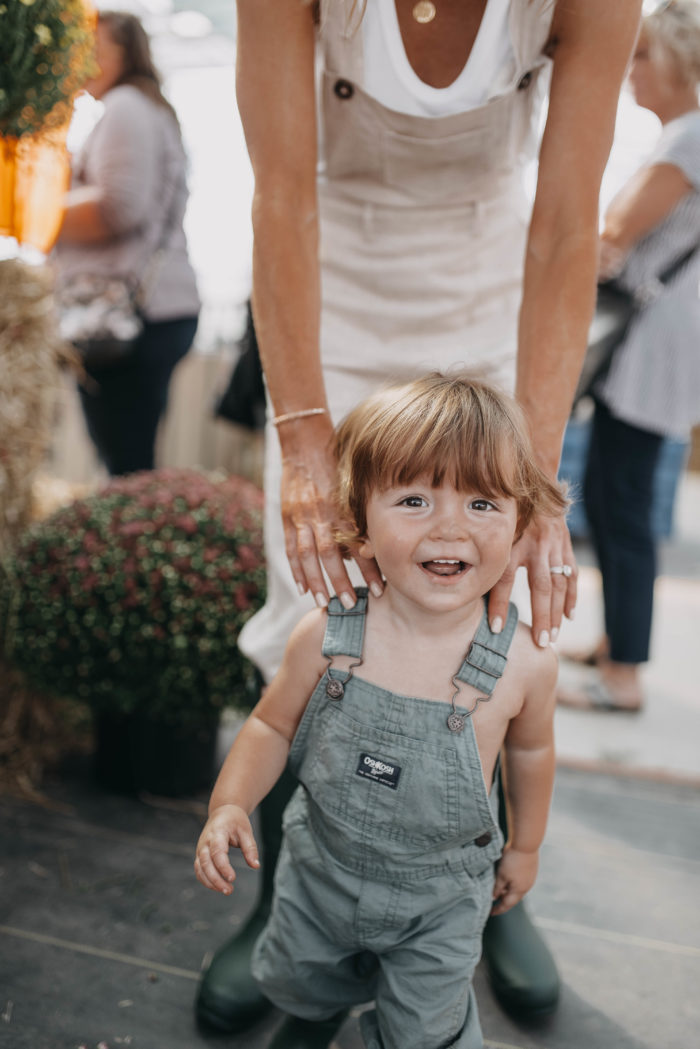 Sleeping Schedule // When did he switch to 1 nap? How did you transition to 1 nap?
Greyson switched to one nap a lot earlier in age than Sutton did. We made the transition around 14 months.  I think I was better at watching for cues and knew when his second nap was getting shorter and shorter and it was harder to put him down for the second that he was ready to go to one nap. I slowly transitioned him to one by pushing back the time of his first nap each day. If he seemed to be more crabby some days then I would put him down for a late second nap. About a week or so of this and we had dropped the second nap with ease and adjusted his schedule.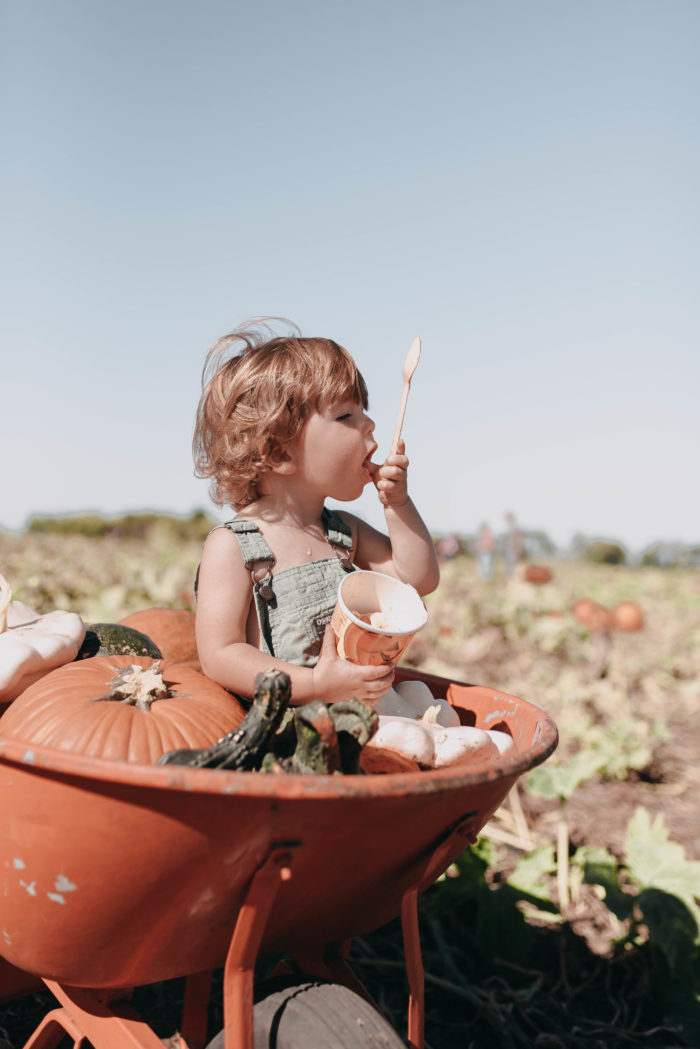 Greyson's Current Schedule
730AM Wakes – Sutton (big sis) is always the first to run in and jump in the crib with Grey when he wakes every single day!
Breakfast: Banana Pancakes, Kids Yogurt, Fruit, Eggs, Almond Milk
830AM – Michael will take him on their daily jog or bike ride.
930AM – Playtime – right now they play outside or in the playroom or play set. He has swim lessons one morning a week.
10:30/11AM Nap (naps for 2-3 hours)
1PM – Lunch – meal ideas here
1:30PM Playtime
2:30 – Since my husband stays home with Greyson, he will normally take him to a Jump park, or swim lessons, or run errands
4:30 – Outside play with sis.
5:30PM Dinner (meal ideas here, I also shared more here)
6:30PM Bath time – Greyson and Sutton love bath time so they spend at least 30 mins in there, which is nice.
7PM Bedtime – We will read him books, pull the blackout shades and turn on the sound machine and put him down (awake) with his blankie and bink and he will fall asleep fairly quickly on his own.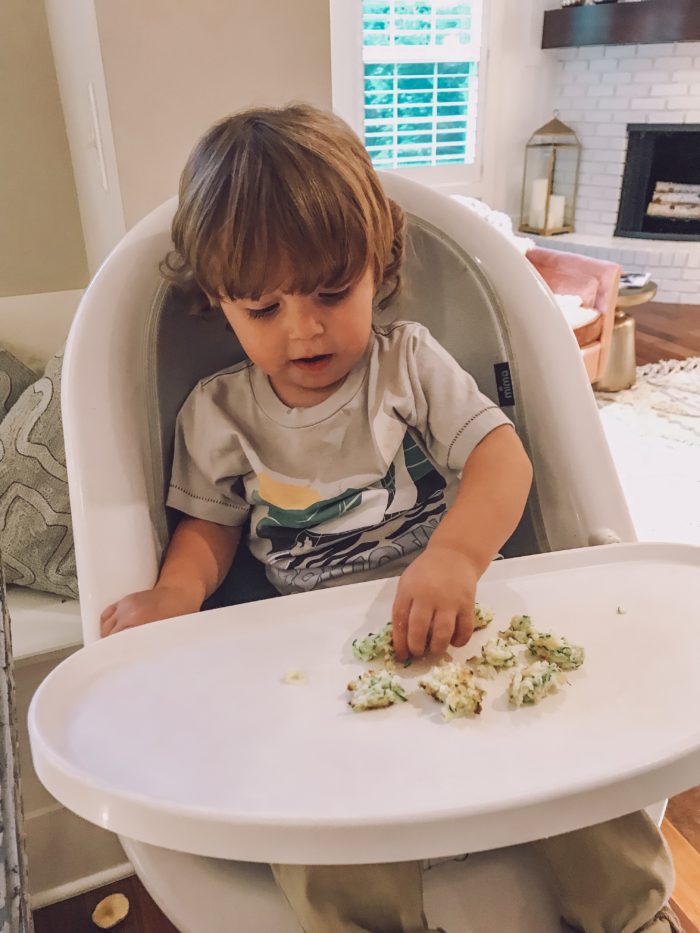 Diet/Menu
Greyson loves anything with pasta and so does Sutton so things like Ravioli is a big hit (Costco, Trader Joe's ravioli), Spaghetti and Meatballs – I use turkey meatballs from Trader Joe's for the whole fam, or if it is just for the kids, Earth's Best Meatballs.  We shared 6 easy and healthy meals that we make for the kiddos on a regular basis here!
Q: What are some easy/healthy toddler foods, snacks?
Snacks: Kids RX Bars, Apples, Fish Crackers, Applesauce packets, Cheese sticks, Smoothies, Dried fruit.
Q: How much milk does Grey drink a day?
I don't really measure this. We give Greyson Almond Milk and he drinks it with every meal and he also eats plenty of dairy like cheese and more cheese. 😉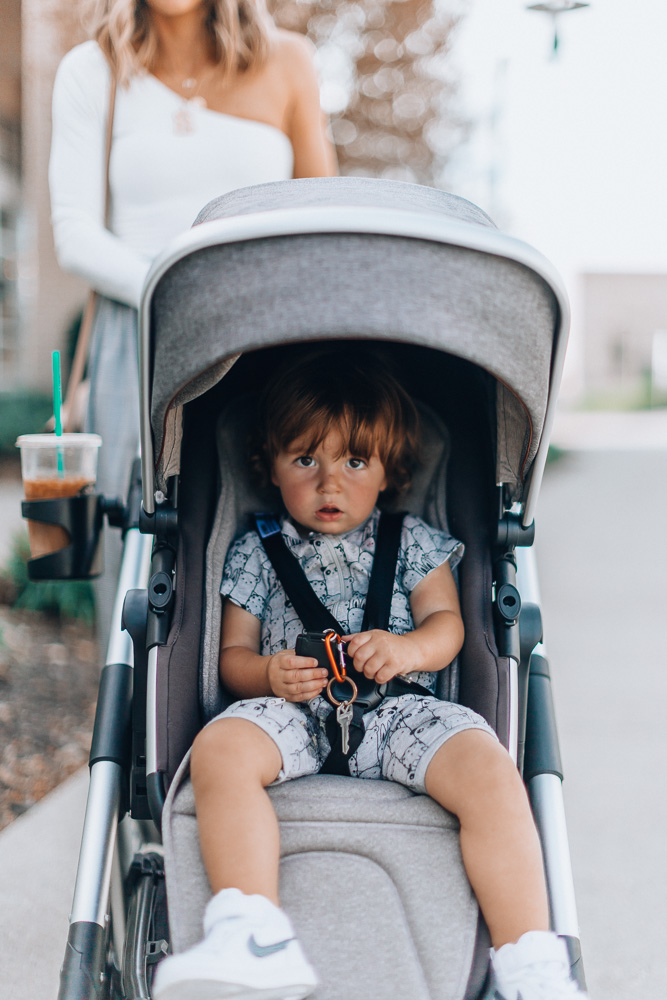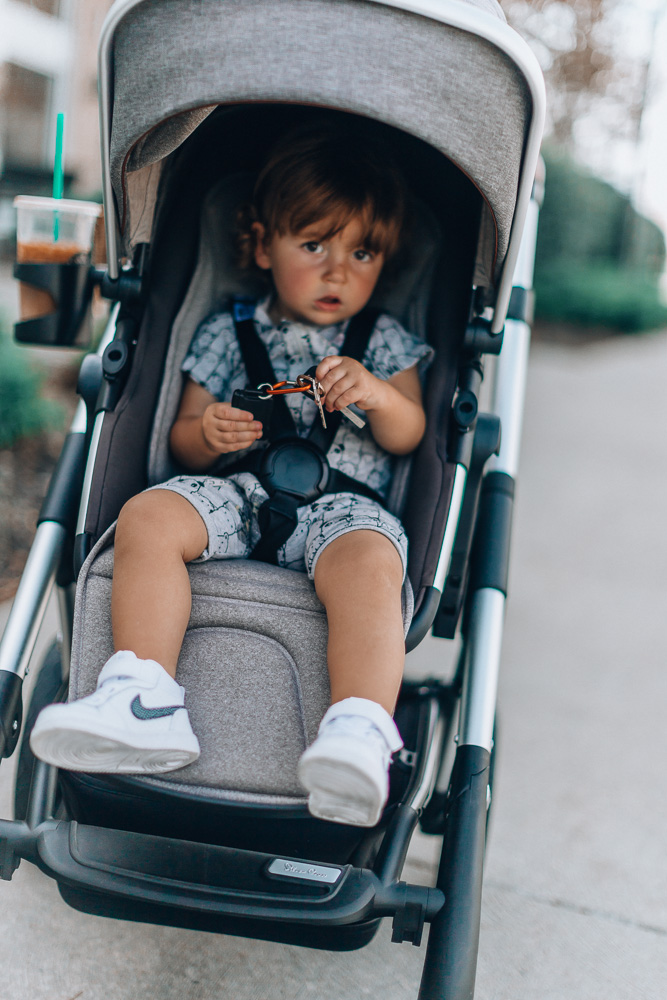 Clothes // Best & favorite places to shop for little boy clothing
We have a few favorite places! Zara is great. Collective Child is amazing and saves you time! Mac and Mia is another great styling service for kids. I love baby Gap too. Target has some really cute and stylish clothes too!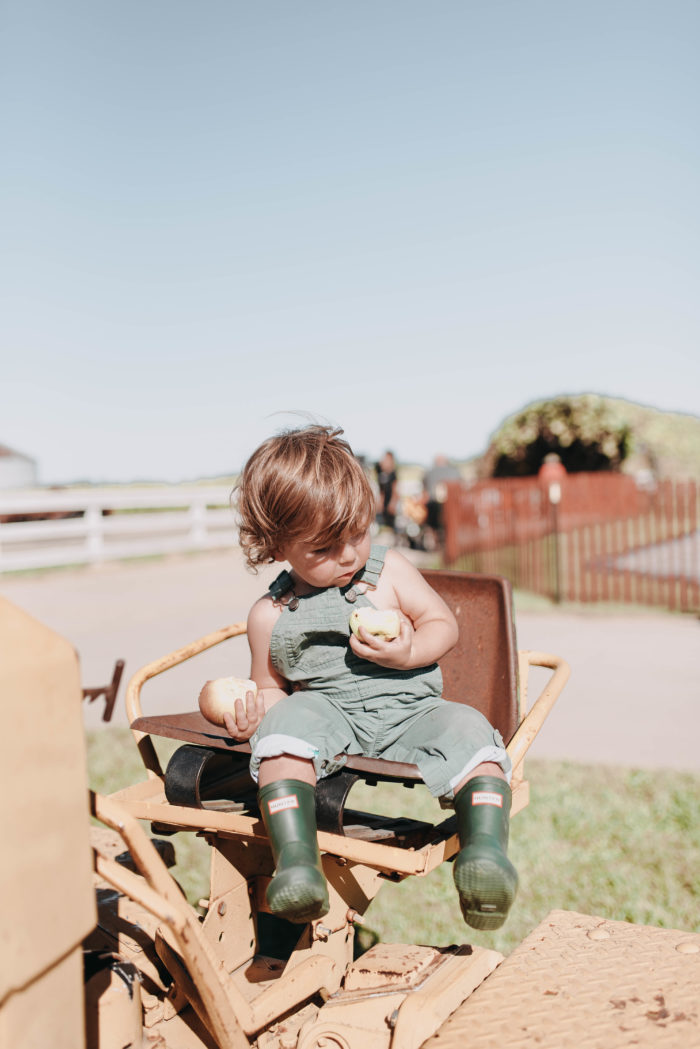 Play // What is your structured play like? How do you get alone time with him? What are his favorite toys/things to play?
See below for favorite toys. He LOVES to play outside, on our play set, go on bike rides and right now, go to the pumpkin patch.
We try each day for Grey to play "by himself" where we are in the room but he is playing by himself to learn more independent play. Michael (my husband) stays home with Greyson right now, so he always takes him on a long bike ride or jogs in the morning which Greyson LOVES. (See what stroller we use here) Any type of outdoor activity is good for Grey. He loves being active on playgrounds, or indoor trampoline parks or playing soccer.
As far as alone time with Grey, since I work from home and Grey stays at home, while Sutton is at school, I get to sneak in some one on one time when Michael needs to do some things.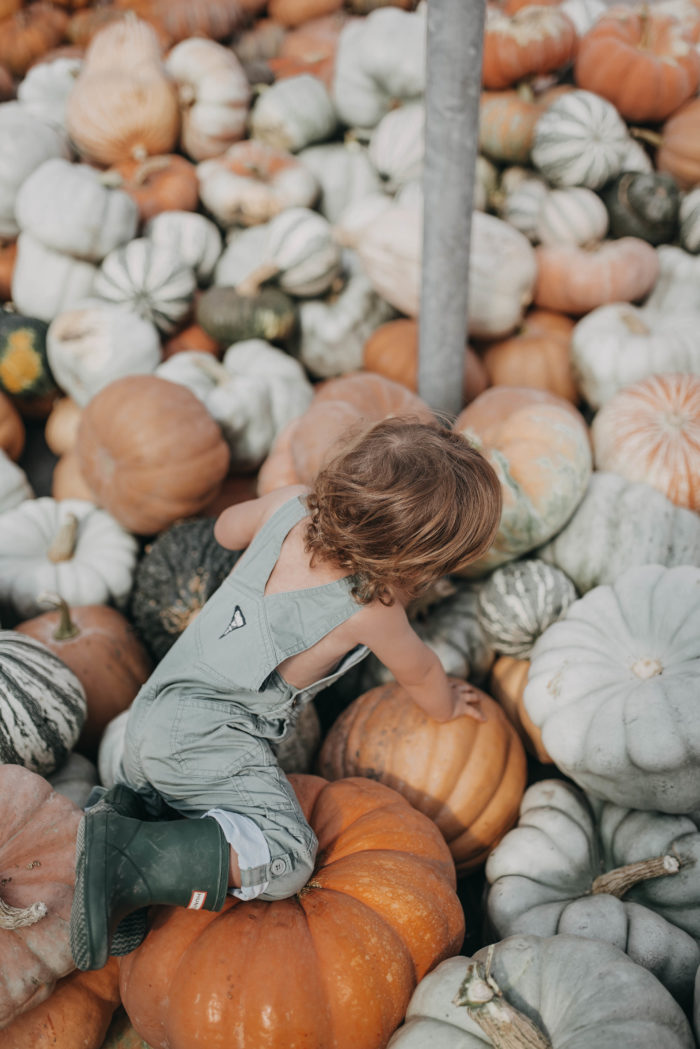 Favorite Products // Must-haves for raising a boy
Greyson is a total boy when it comes to what toys he likes. Trucks, cars, balls, and throwing stuff around. He loves the train track that we had already for Sutton, he loves his basketball hoop and the trampoline. Boys have soooo much energy. He would go all day! He also loves he walks/jogs and bike rides in this.
Most used toys: Indoor/Outdoor Slide, Trampoline, Truck, Car Loop Train Track
Most used products: Sippy cup, Bodywash, lotion, butt paste, bottom spray
Most worn shoes: Native Shoes– indestructible, easily washed and easy to slip on and off.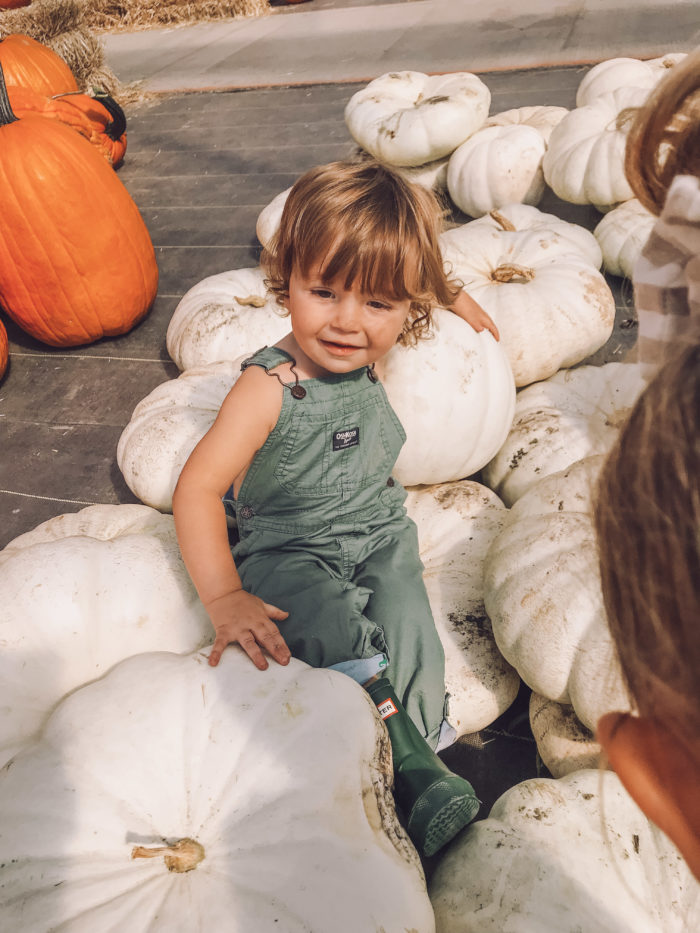 Activities // For restaurants, in the car, on an airplane
This isn't an activity but I always have snacks on hand for all these places. It helps sooo much! A water bottle, obviously, sometimes all he needs is a big chug of water and he's happy. We also bring along a couple books, toys, and an ipad (for airplane). Greyson will watch a movie on and off and this helps immensely on a plane. He loves anything with singing – right now it's Moana. He also loves to listen to kids music, so if we are in a car for a long drive and he starts to get fussy I will turn on music and he will calm down and be happy listening to music. Emergency back up for when non of the above work – pack candy! I pack a bag of suckers and their favorites candies just in case! Now your turn…What are some of your activities that help when traveling?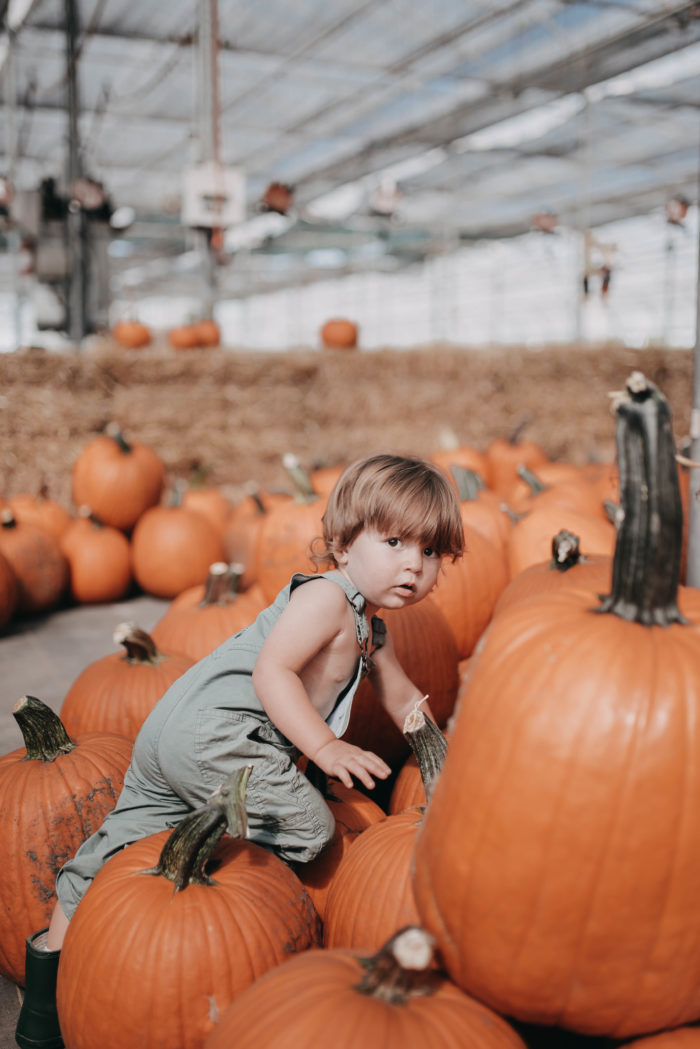 Other Questions: 
What's different about raising a boy vs girl?
It is totally different. I think also the fact that Grey is our second that also changes things. Boys are just so sweet and cuddly when they are this little. Sutton wasn't as cuddly as Grey. Greyson also is completely fearless,  has sooo much energy and is on the go nonstop. Sutton was totally different!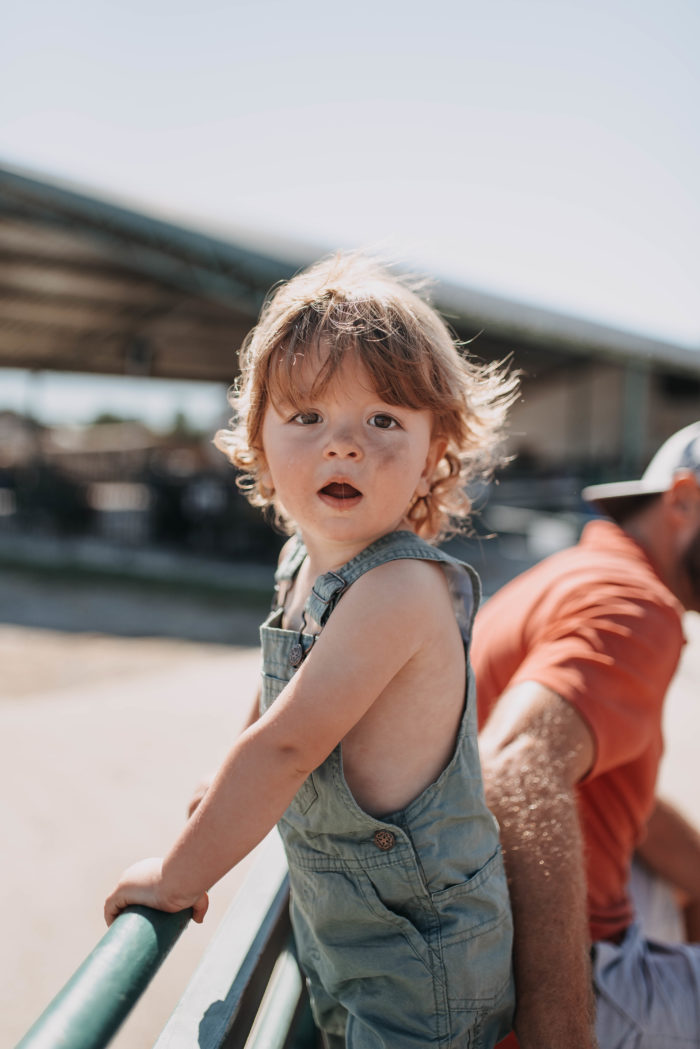 First words?
Grey is still not talking much! He understands a lot! He first words were Papa and Daisy (our dog's name).
How do you get him to stay mostly positive during pictures?
We try to make shoots with the kids not even seem like shoots. Mostly candid moments are the easiest to do with their ages. I find some sort of food or bribe works well if I can't get them to stand still.
For family photos shoots I shared a full blog post with tips and tricks on how to make the best of family pictures. You can read it here.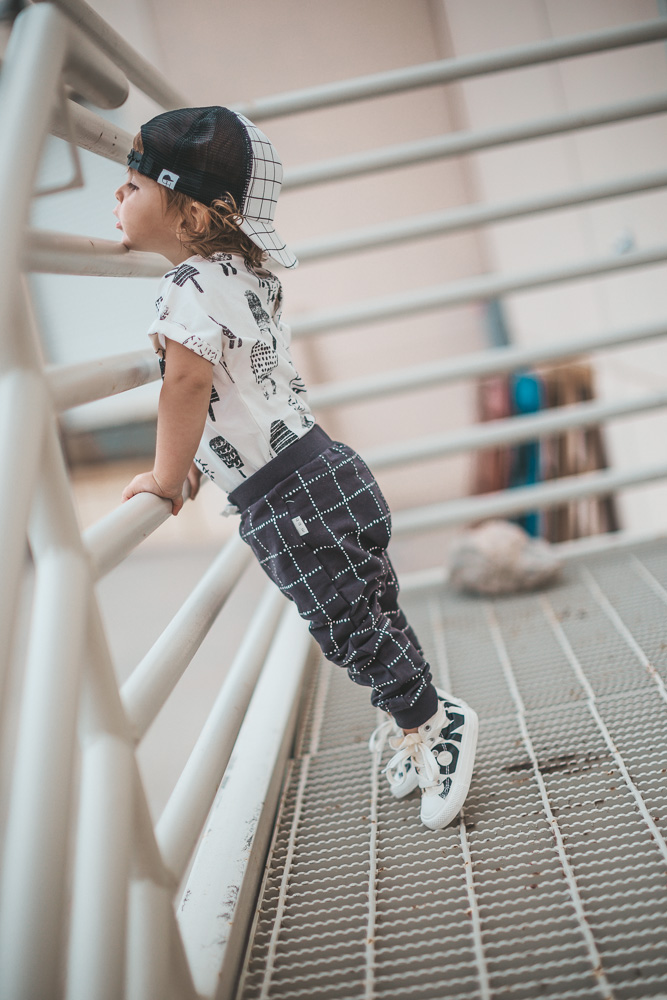 What is his relationship with Sutton like? 
This is one of the best things about having multiples is that they automatically have a lifelong best friend. He loves his sis so much and is ALWAYS trying to do what big sis is doing. He gives her kisses every day she leaves for school and they have so much fun together. They also have their moments when they fight over toys, or food and it's actually quite cute to see Grey get mad. I am sure that will change as he gets older. 😉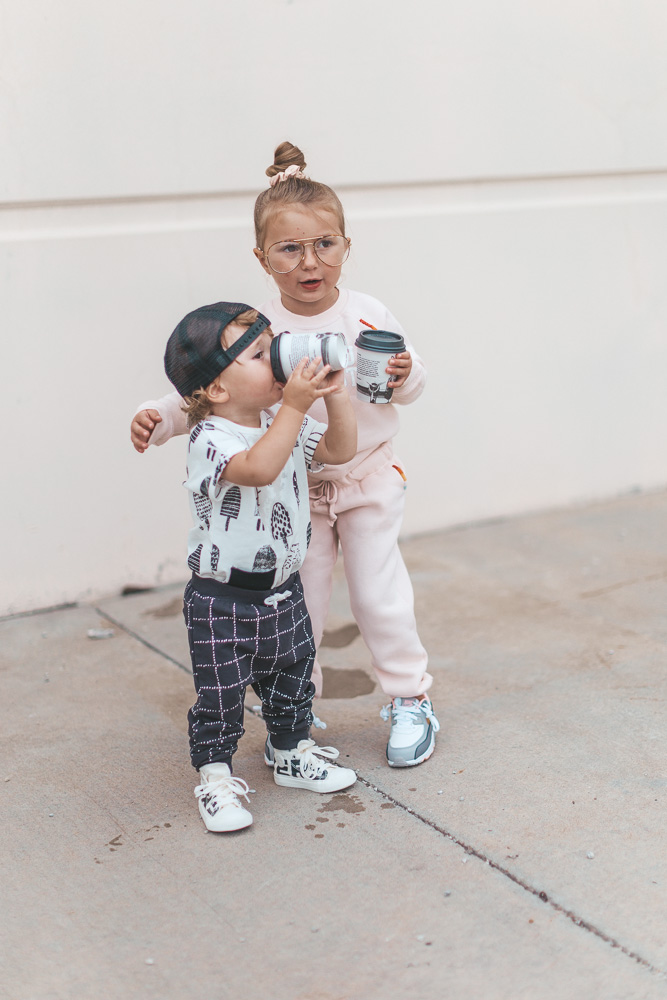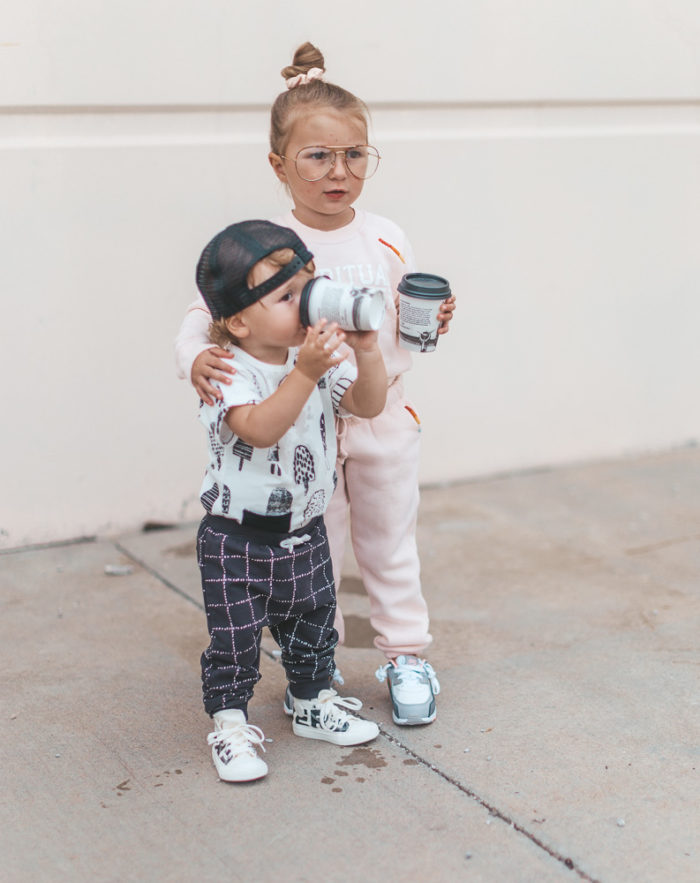 Read Greyson's 17 Month Update here
Read what car seats we are using here
Tips for traveling with Kids here
Becky xx