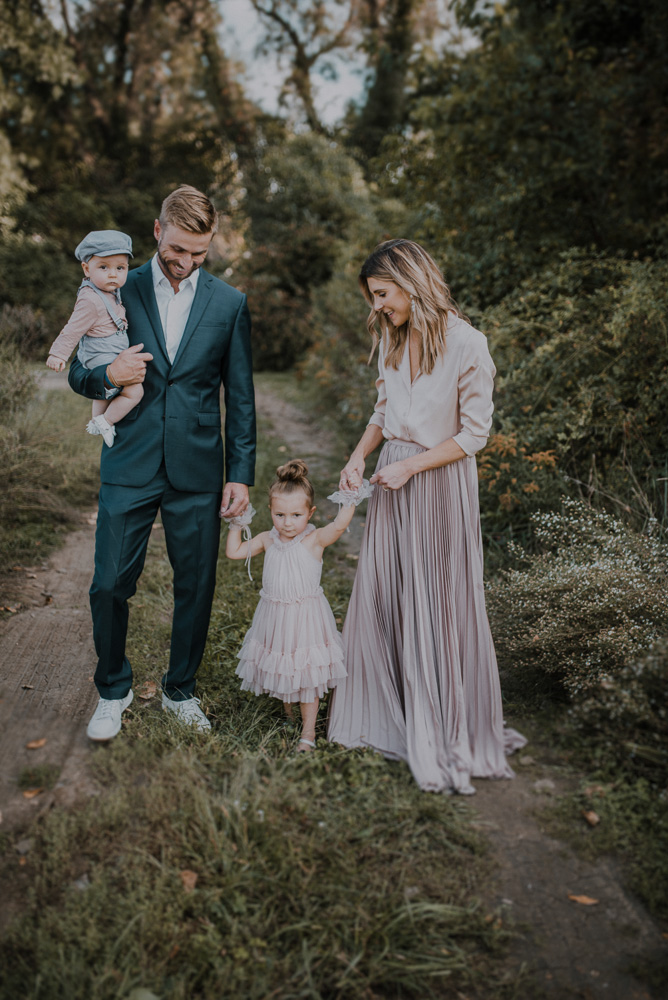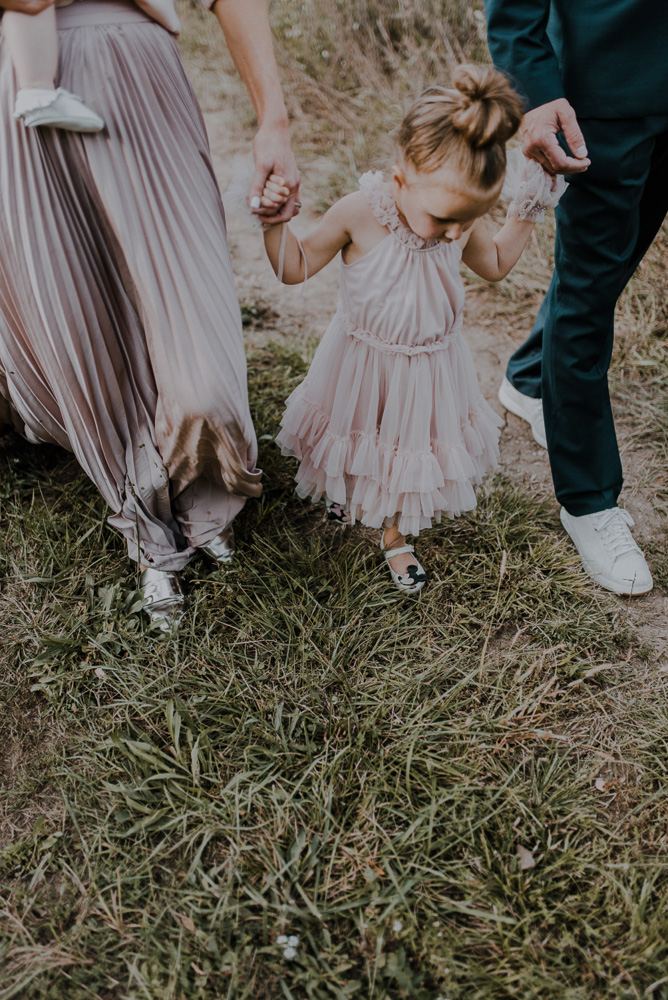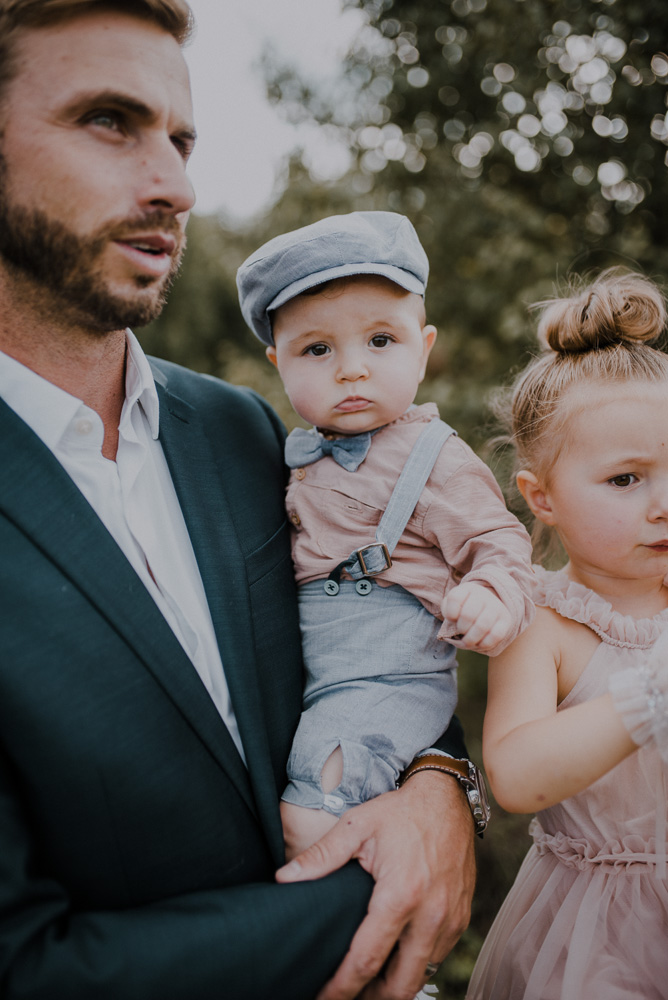 It's that time of year again…. the dreaded family photos sessions. And while family photo shoots are kind of the norm in this family, they haven't gotten easier. However, I have learned many tricks and tips for keeping the kiddos and the husband happy (and on point) to capture that "money maker shot" that makes the holiday card each year. Below are 5 simple tips that will help with your family portraits.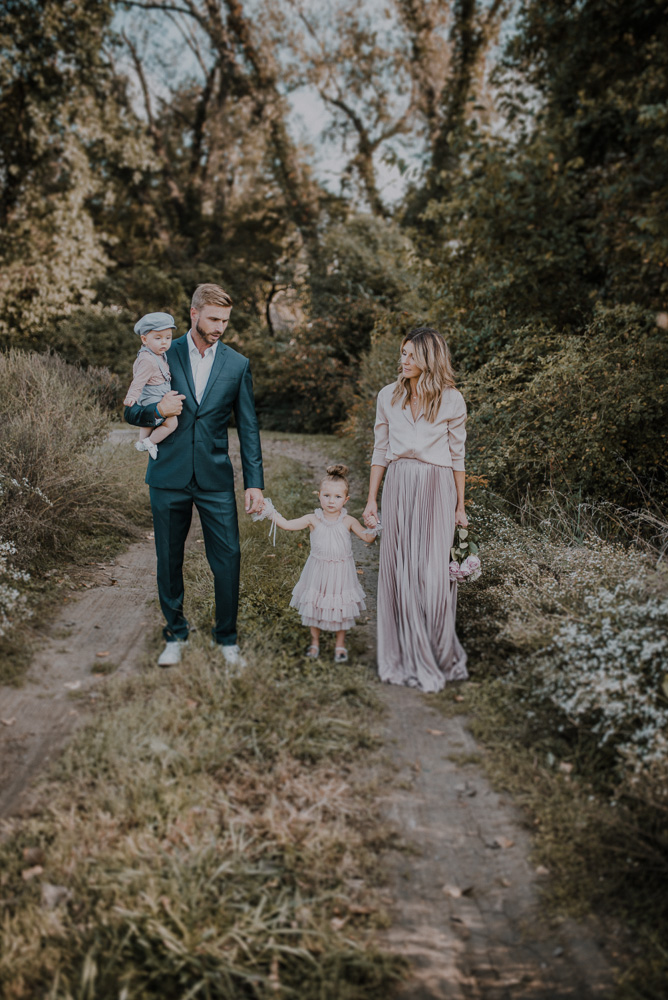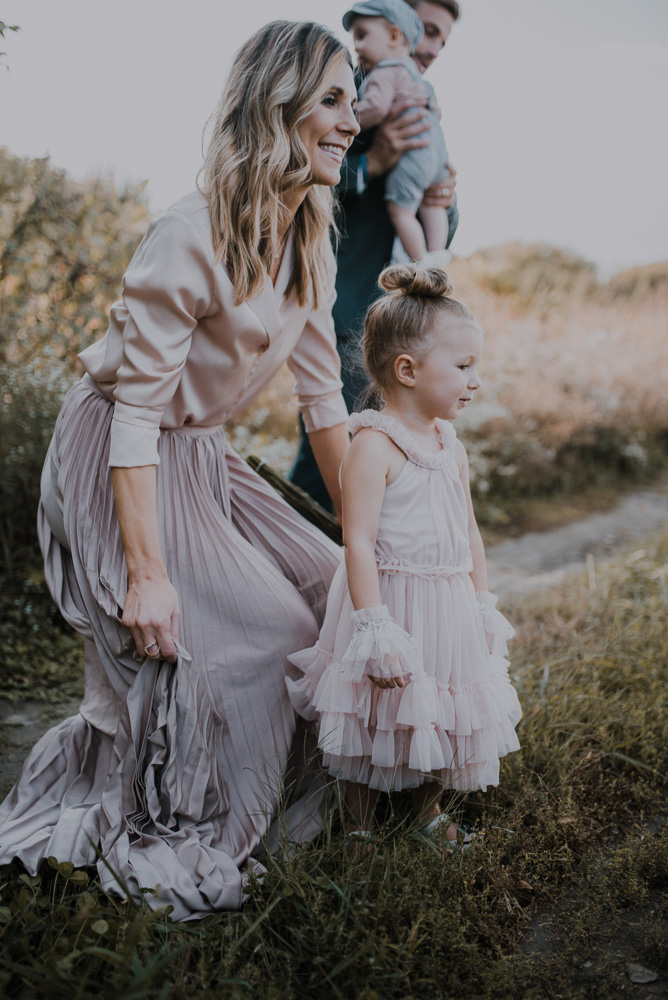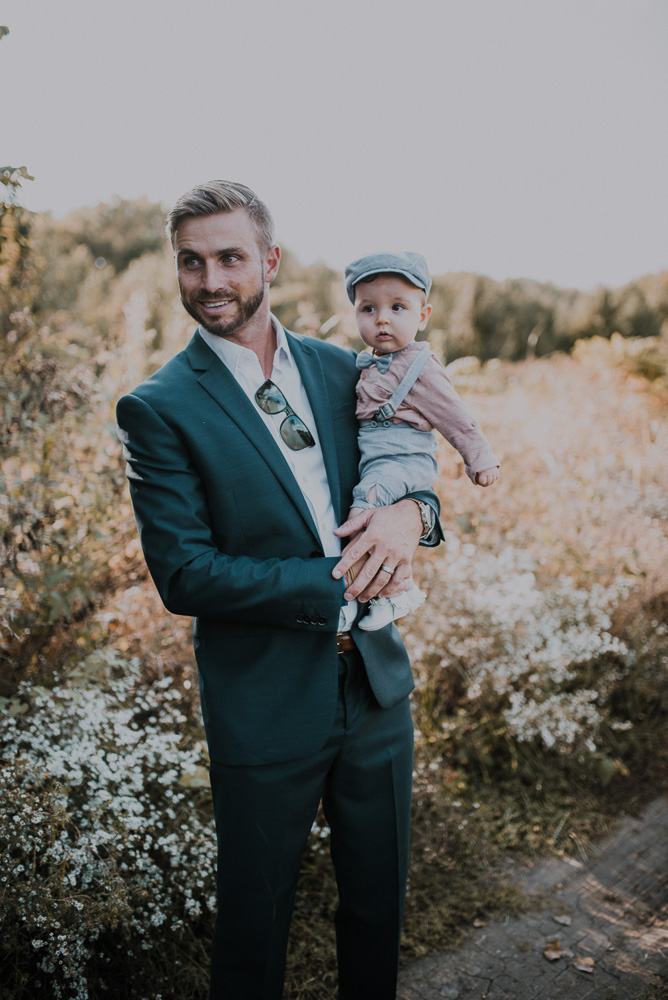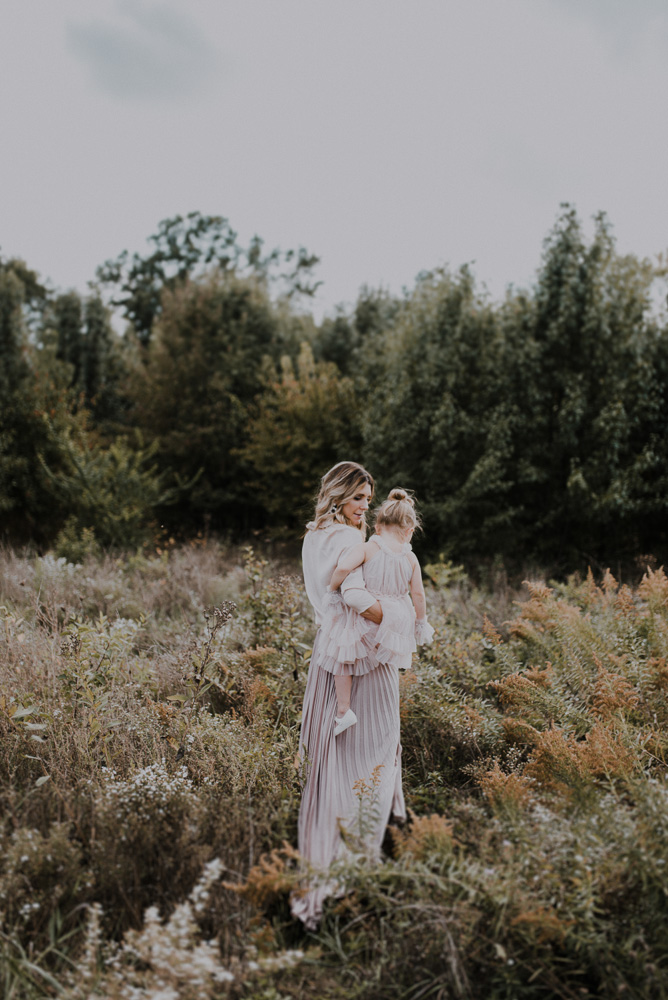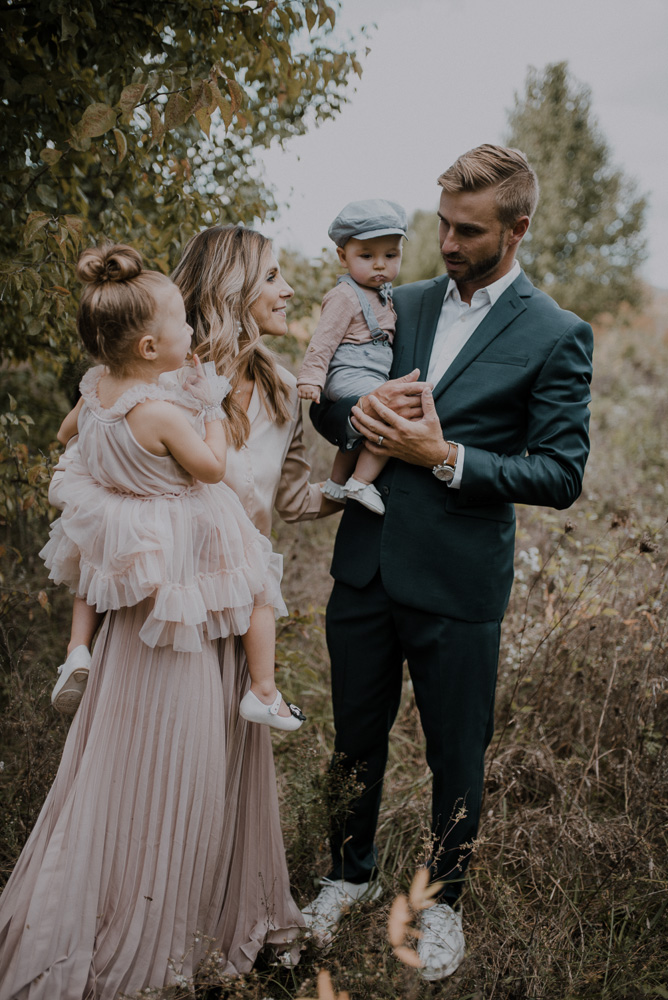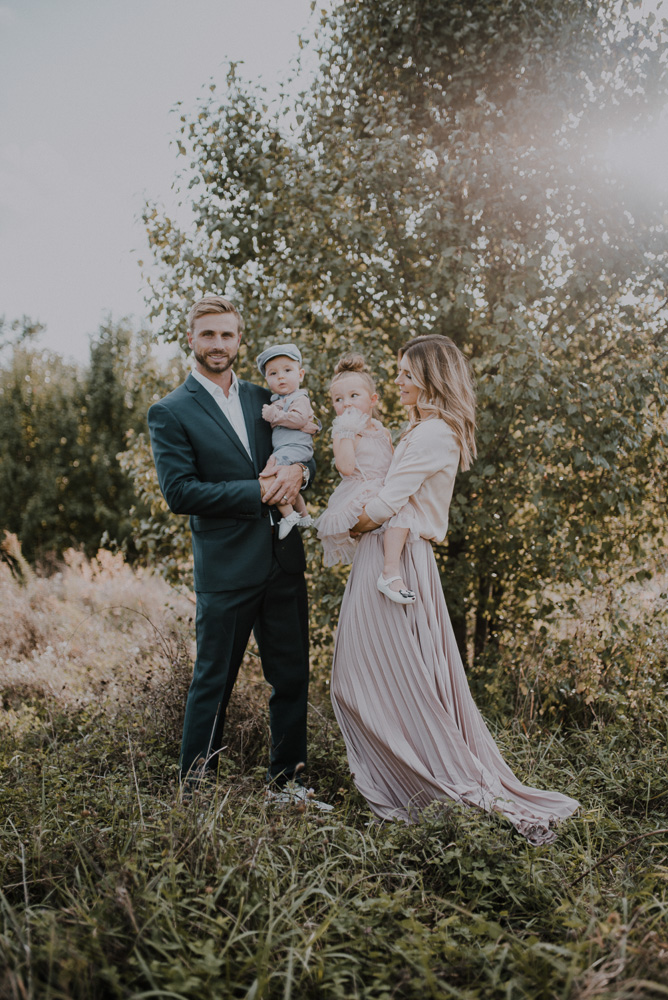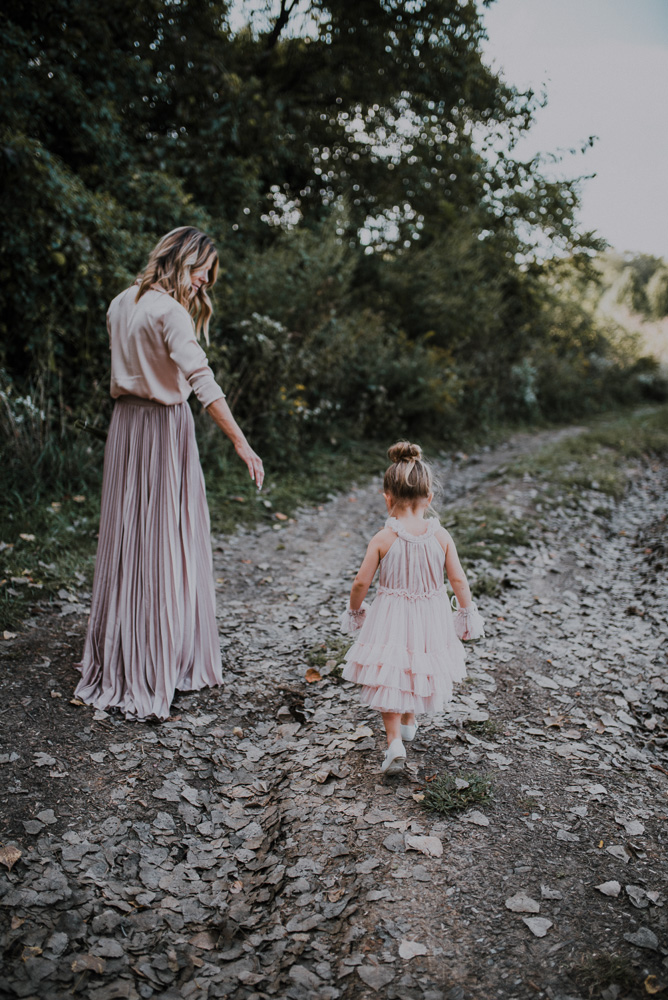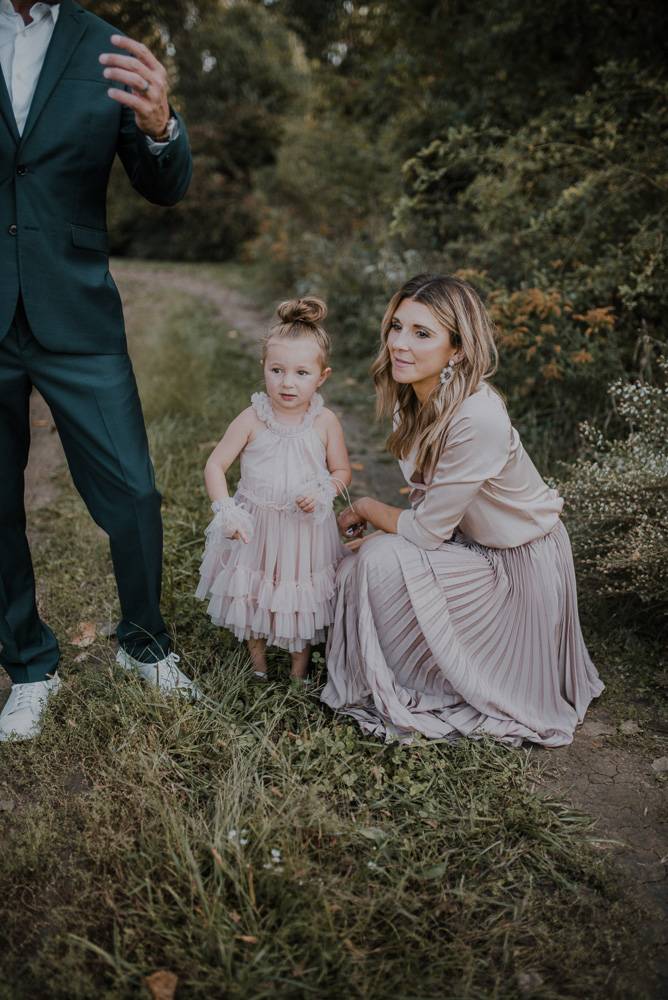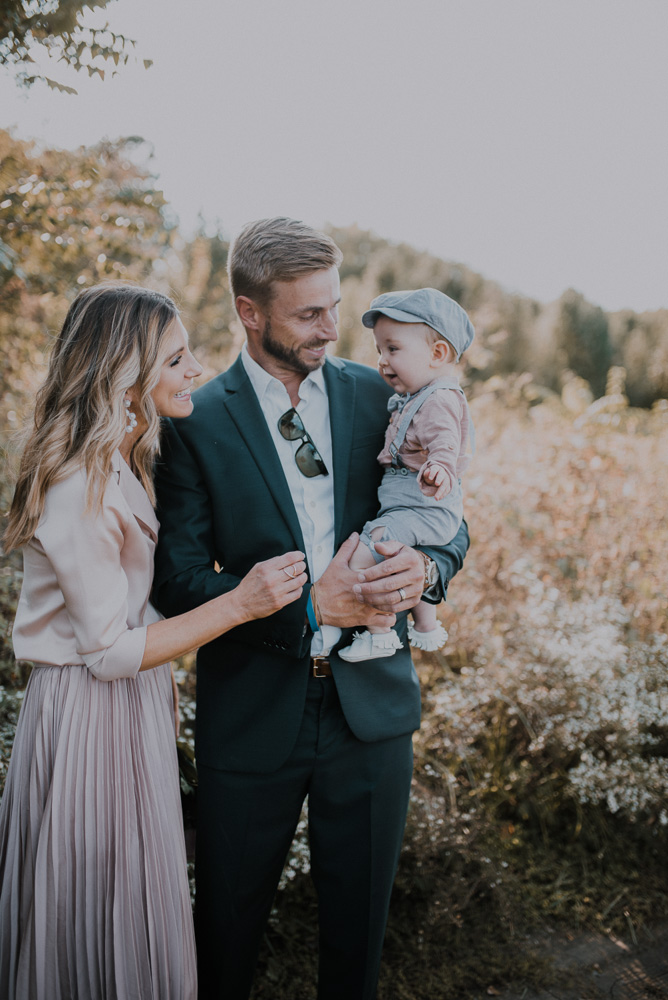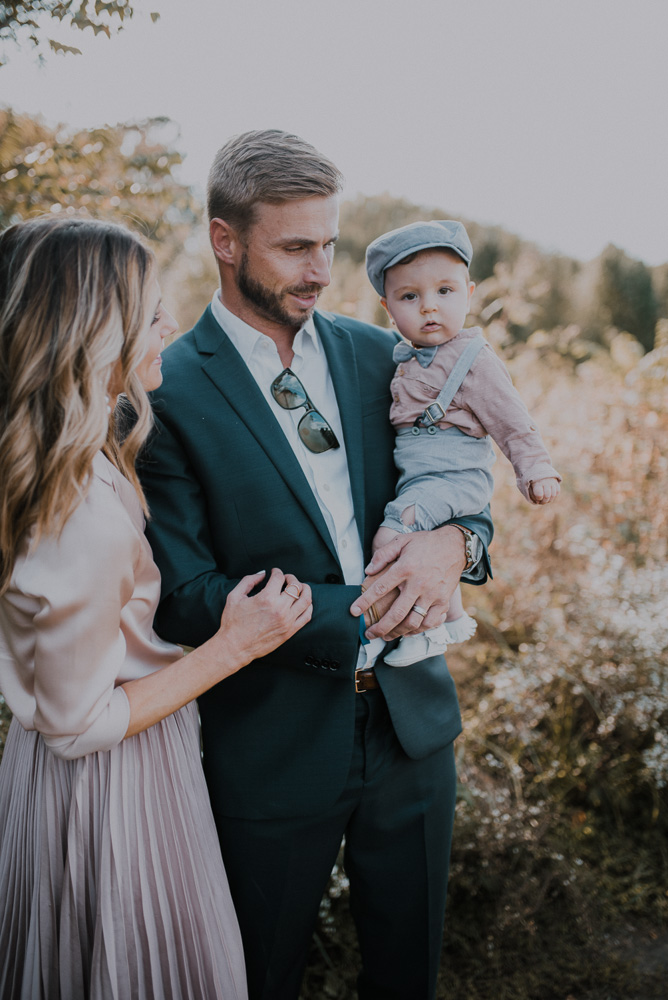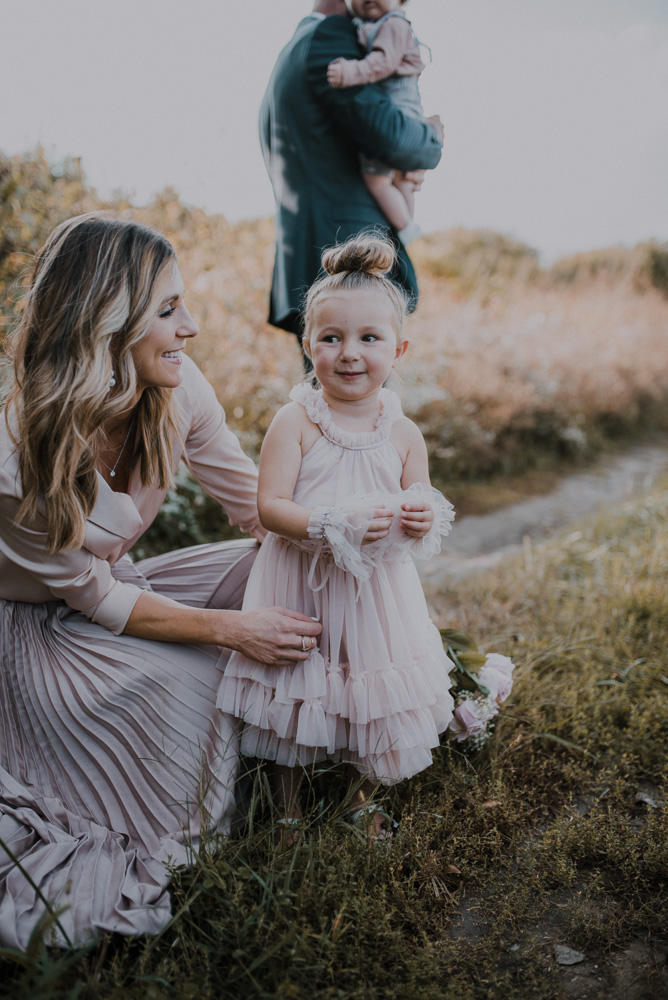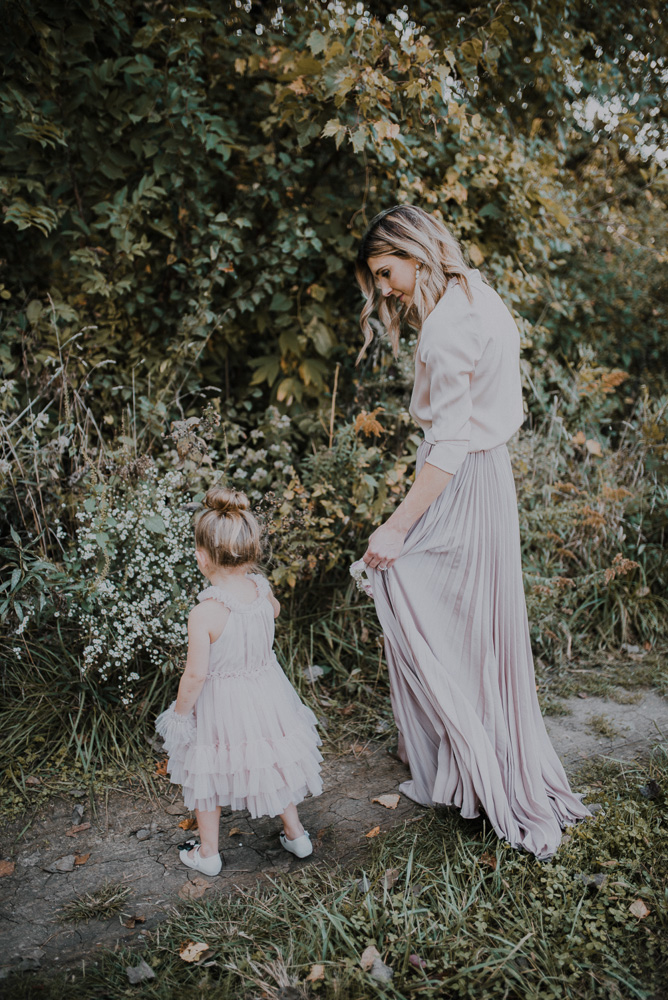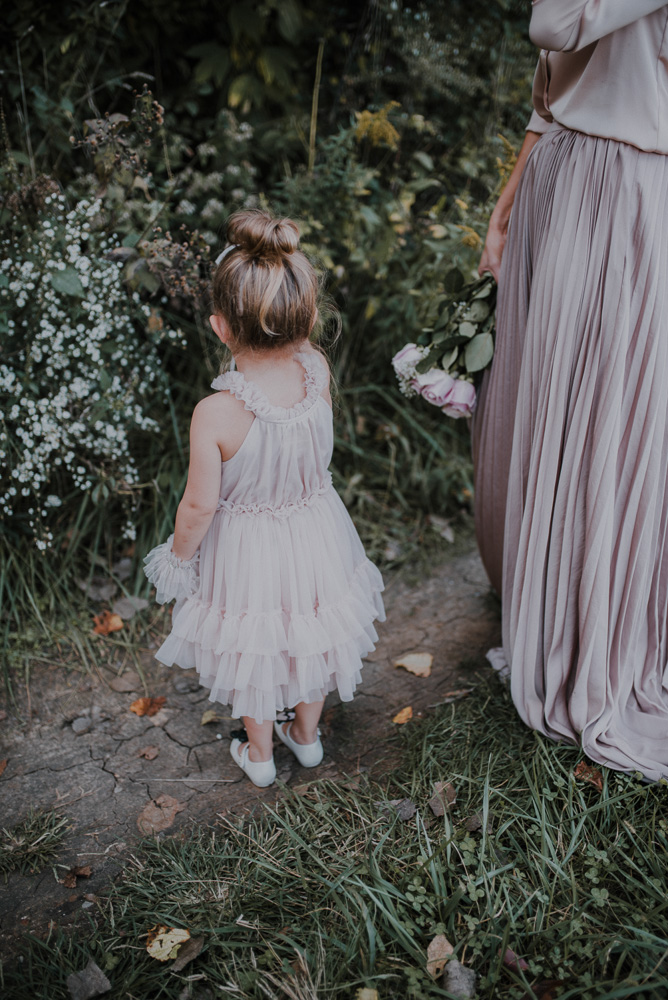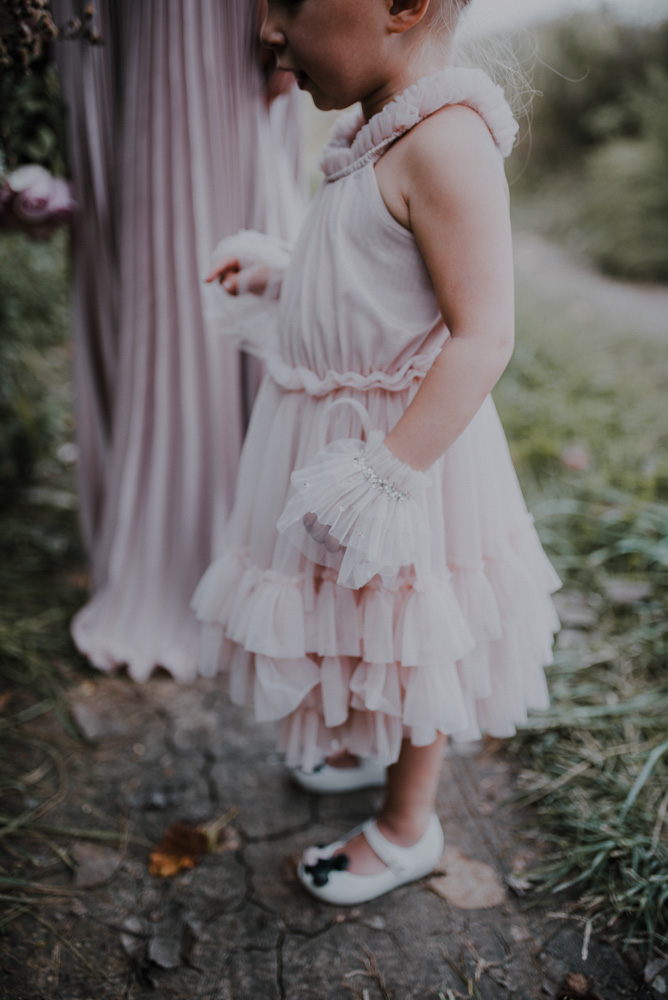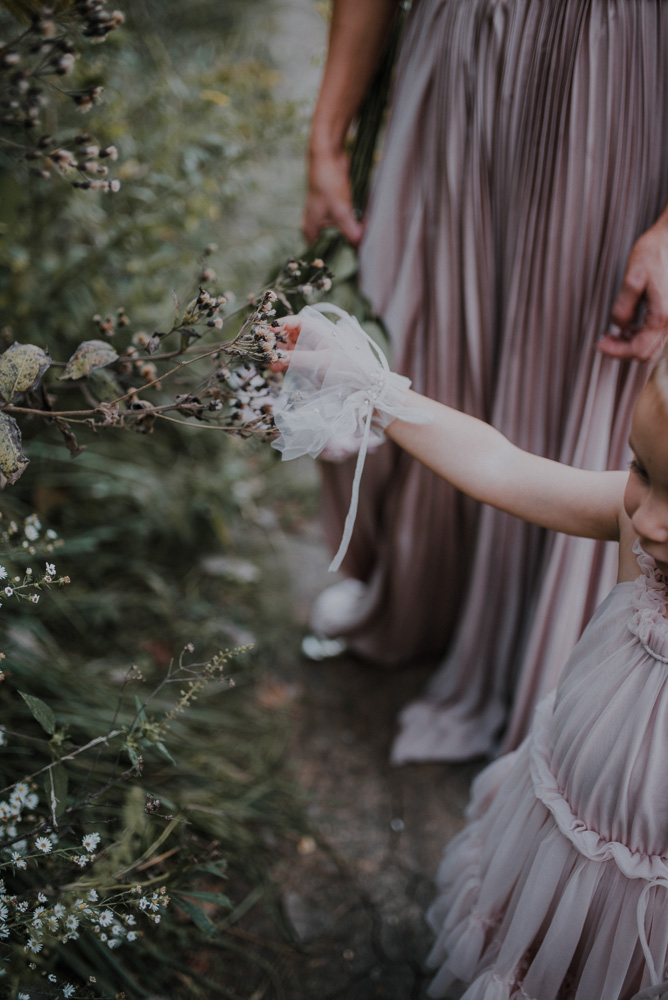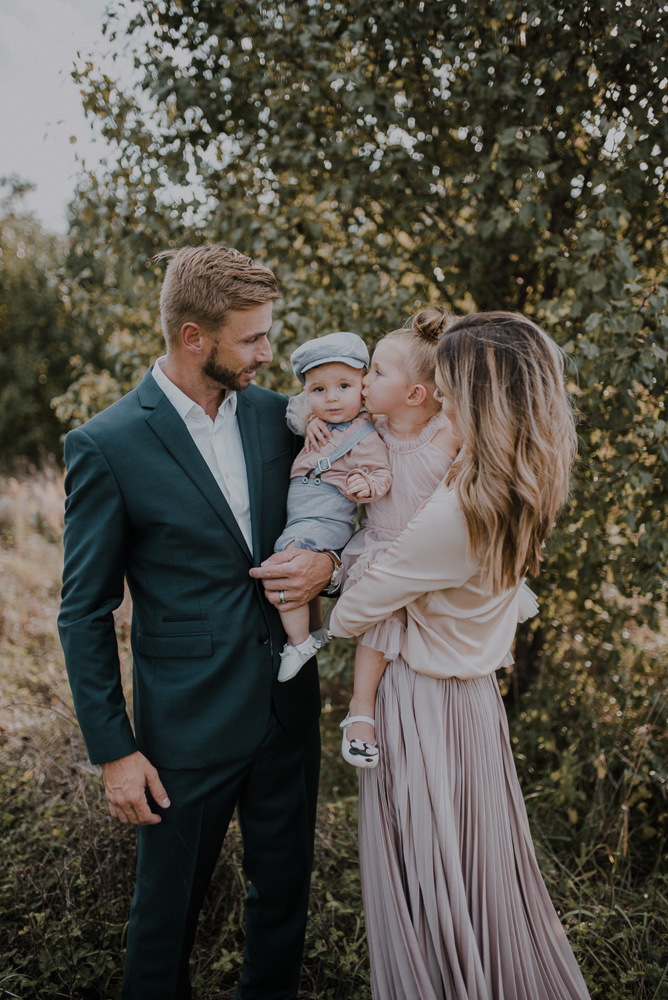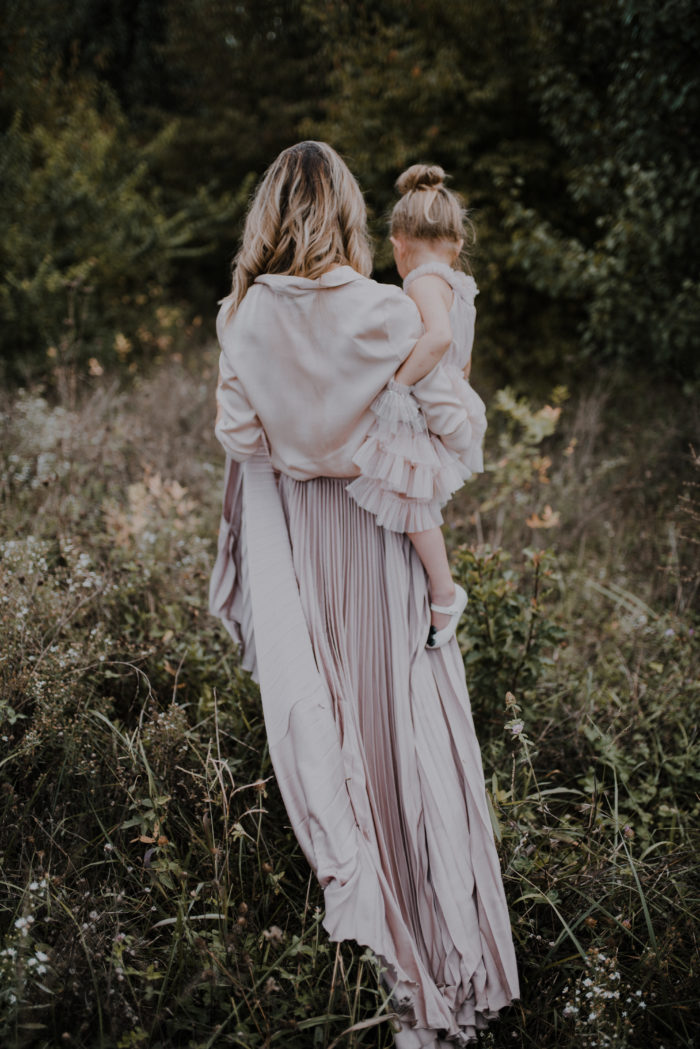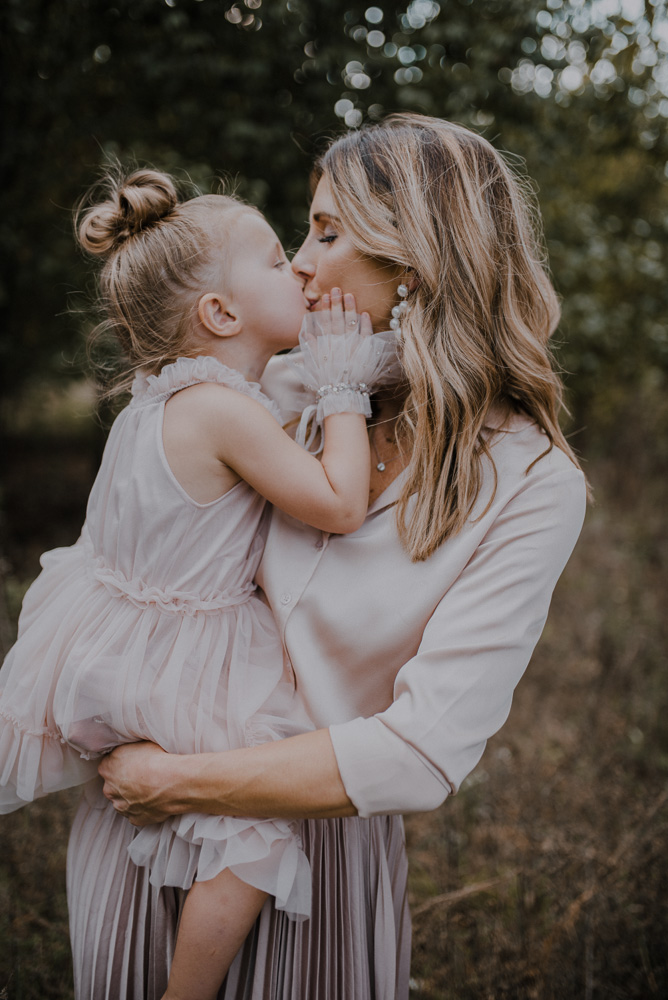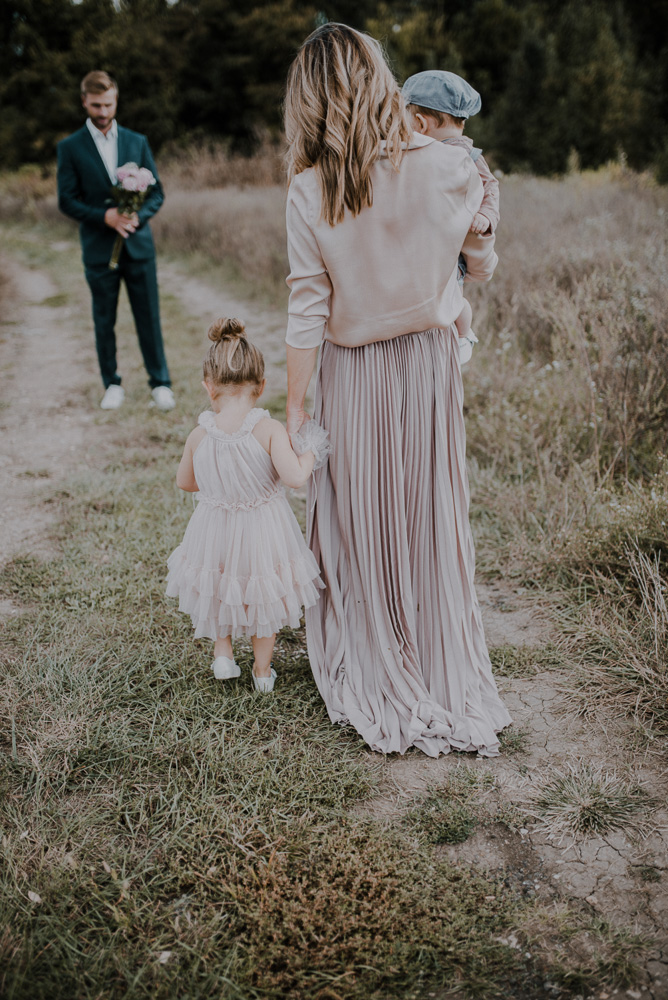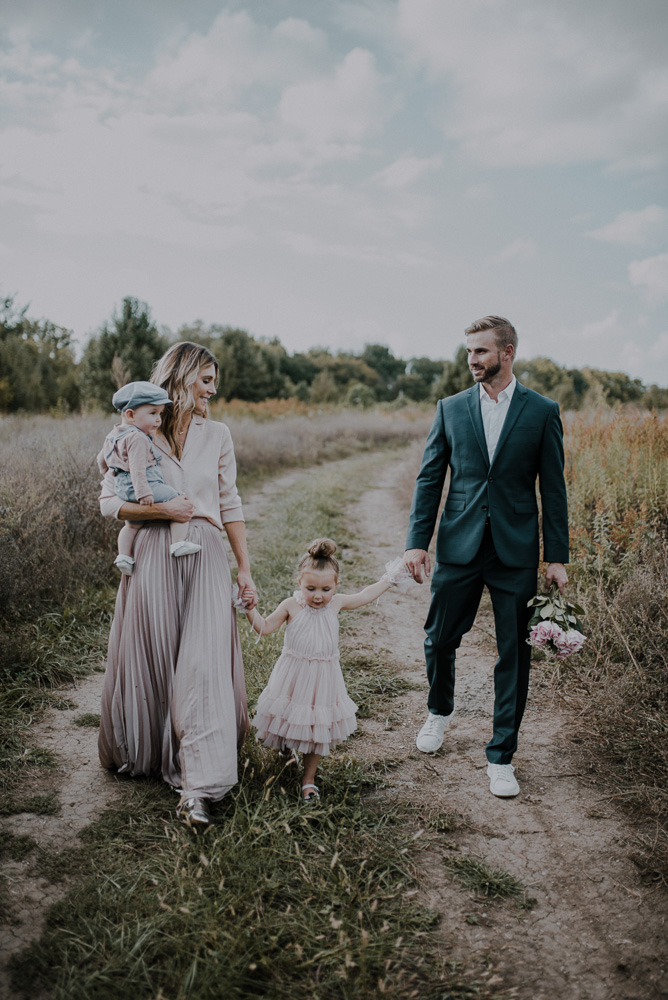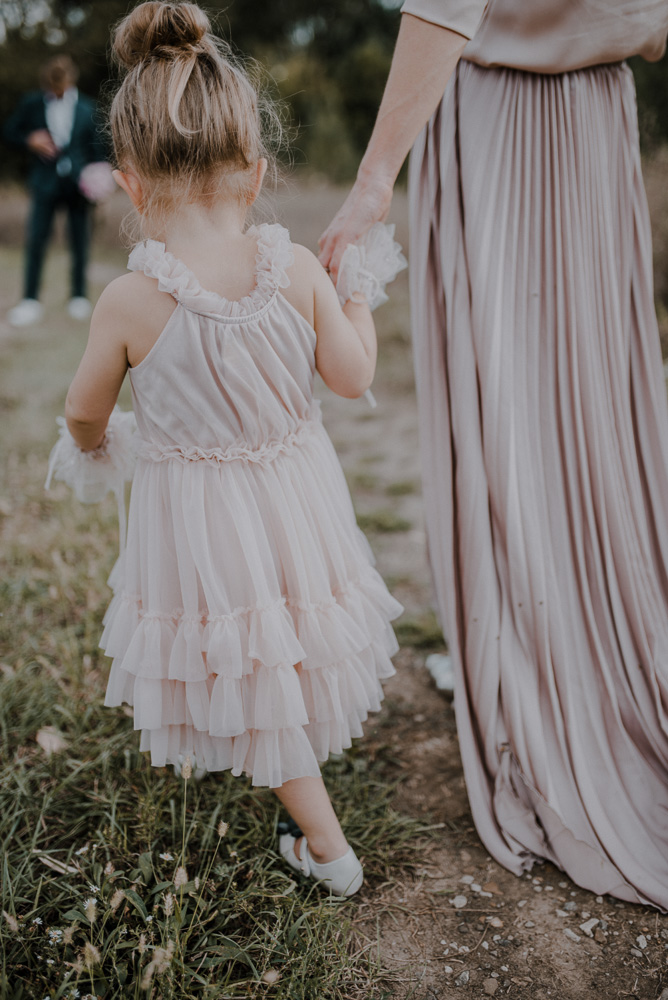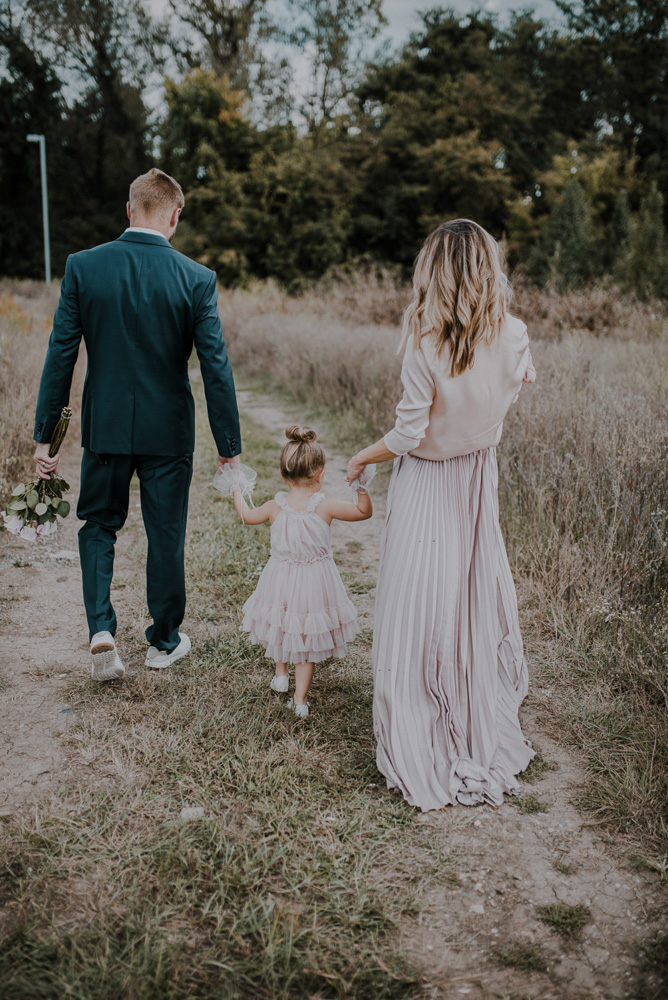 1// Location — I have found after many many family sessions, that you can really make the most of what you are working with, as in nearby areas that don't require a long drive time, which is good for everybody. If you are driving a long distance it can definitely wear on the kiddos and even the hubs AND just getting to the destination can be an hour long process once the kids are packed and you get on the road. I have had to get creative over the past years now with kids. Would you believe that this location in our pics is just a half mile from our house and is in the back of a school? Look for areas with lots of trees, or a fun walking trail. Think parks, or even nearby ponds, etc.
2 // Plan outfits ahead — as we all know one of the hardest parts of a family session is getting everyone dress and prepped for pictures. I have been there many times and it is stressed and you want everything to be perfect. I highly suggest checking out  Rainey's Closet you will not be disappointed! It's kind of like "Rent the Runway" but for kids, where you can rent stylish clothes for your kids for the dates you needed. They carry some of my favorite lines that Sutton wears, including Tutu Du Monde, Dolly by Le Petit Tom, and NellyStella. You can browse by category, size, brand, date, or color and reserve your items for 4 or 8 days. Add accessories to complete the perfect look and sizes from infant to size 12. It is completely hassled free! Wear it. Return it. And they take care of the rest! Greyson's look is also from Rainey's Closet, too cute!
3 // Make it fun for the kids // I have learned with my 3-year old that we need to make the shoot like it's not even a photo shoot. For example, at this location, I told Sutton we were going frog and bug hunting and she had to put on this fluffy dress, to help her find them. 😉 The second we got out of the car, she was in bug hunting mode. Little did we know that a couple bugs actually did come home with us. I had a grasshopper on me the entire way home and the photographer had a huge spider on her! Be prepared to do a bug check, after you do shoots in wooded areas!
Another thing you can do is let the kids know there is an incentive if they cooperate for the family photos. Sutton will do anything for pizza or ice cream!  (Just remember to bring a change of clothes!)
We also use candy as a bride during sessions! A good one is sweet tarts, they aren't sticky, or stain clothes.
4// Create a mood board — This sounds like a lot of work but it actually only takes 15 mins and you can find so much inspo! All you need to do is go on Pinterest and search for your inspiration. This can be any kind of imagery, from the color tones you want to use for your wardrobe, to certain poses or landscape you want! Then just share the board you've created with your photographer. Here is mine I created before our family session.
5 // Ask to see your photos before leaving– This may be the "blogger" in me, but I ask to see some of the pics the photographer took during the session to make sure we got the shots I wanted. I do this because, sometimes what the photographer likes, I may not like. Don't be afraid to ask to see, you are the paying photog and you invested all this work and time to make them look perfect.
* I always ask for both a horizontal and vertical shot of the entire family, so that I can have the option for the design of a vertical or horizontal holiday card.
Last but not least, have fun! Some of my favorite pictures we have captured as a family are when we are just having fun, not evening thinking about the camera and are candid. I have learned after years of taking picturess with the entire family, it is hard to get everyone looking, smiling and posing for the camera. Well sometimes, you just need to scratch that and let the shoot happen!
Here are a few other favorite family shoots here, and here.
Becky xx
O U T F I T  D E T A I L S
Michael's look:  Suit and pants here // Sneakers here
Sutton's Look: Dress here // Cuffs // Shoes
Greyson's look: Knickers & Suspender's Set
My look: Pleated maxi skirt similar // Satin button-up Shirt  // Pearl Earrings
Shop similar pleated skirts:

A big thanks to Rainy's Closet for sponsoring this post. All opinions and writings are my own.
photography by Rachel Rigler