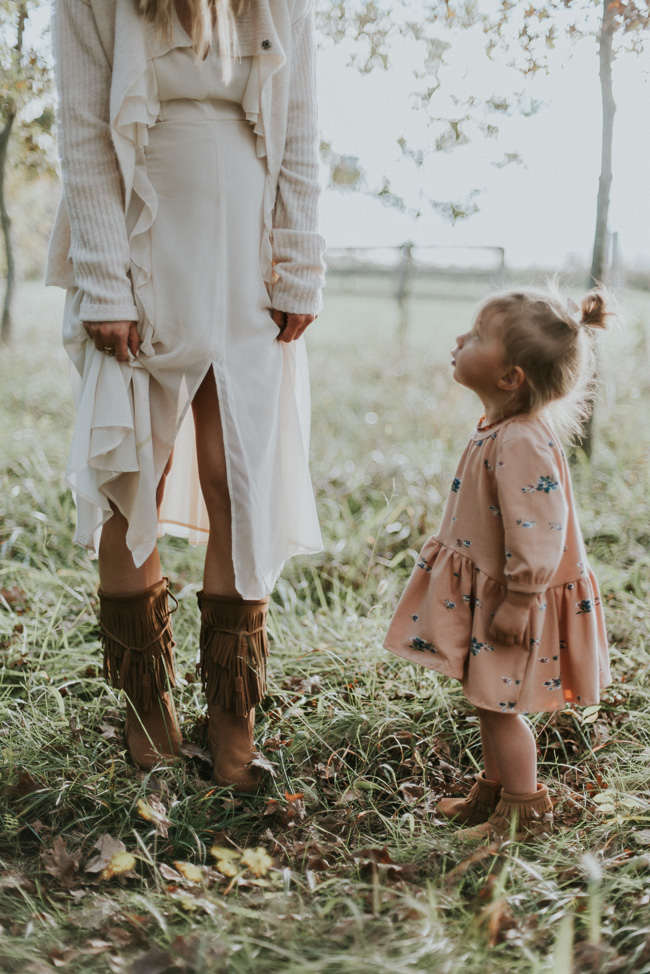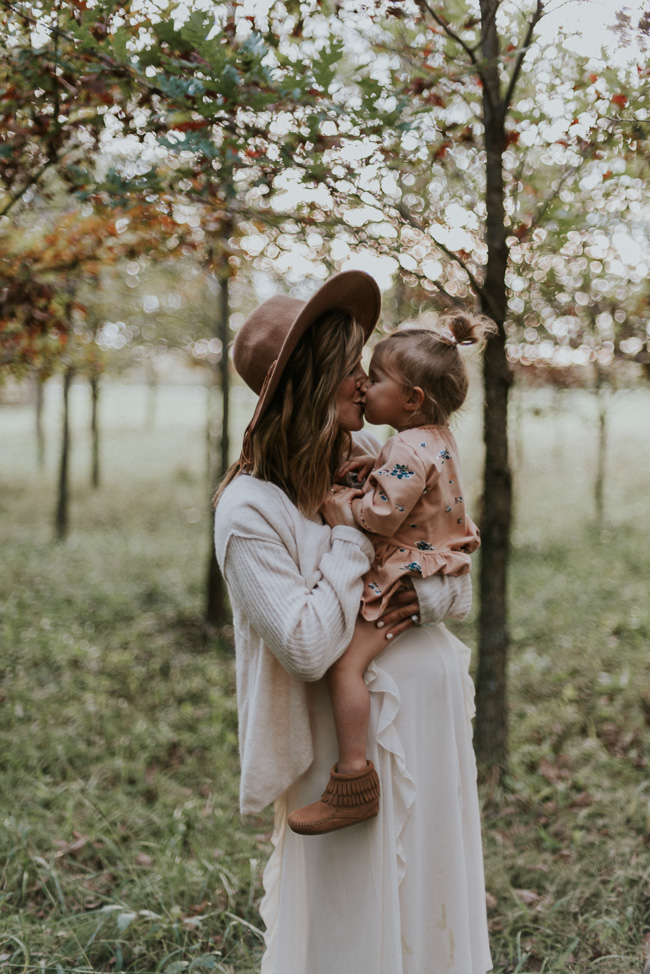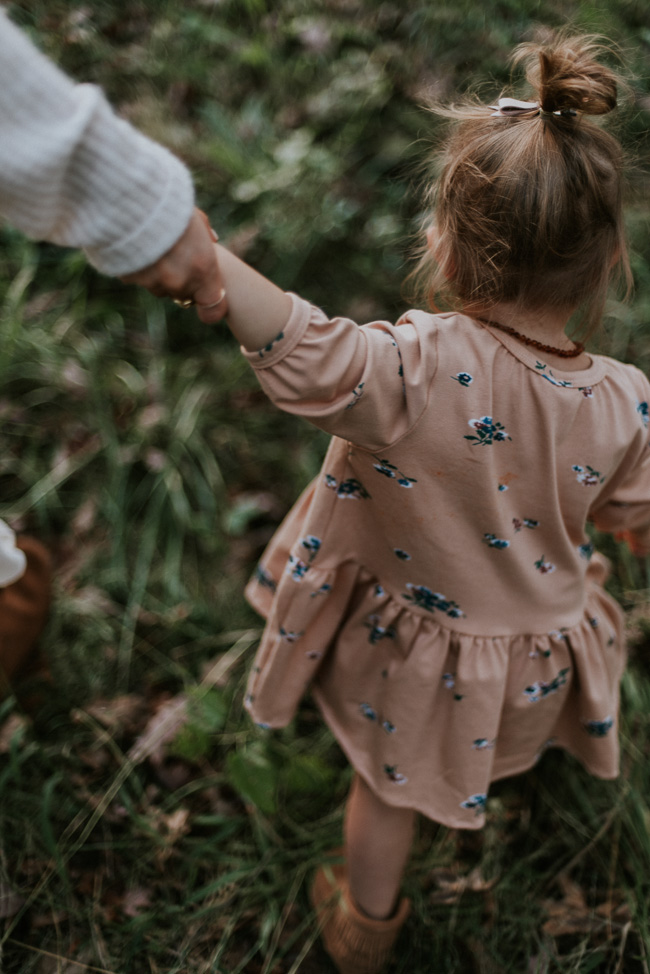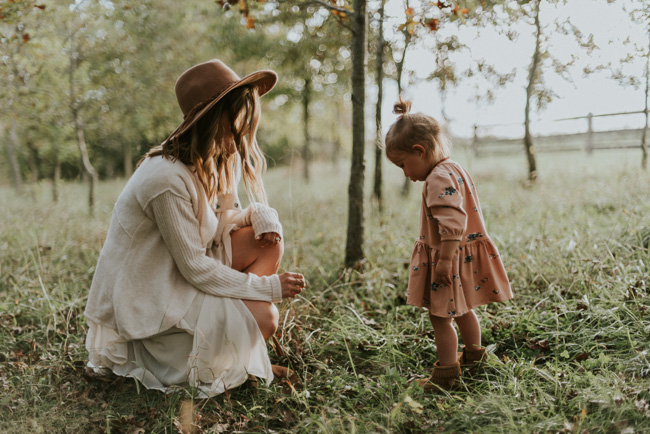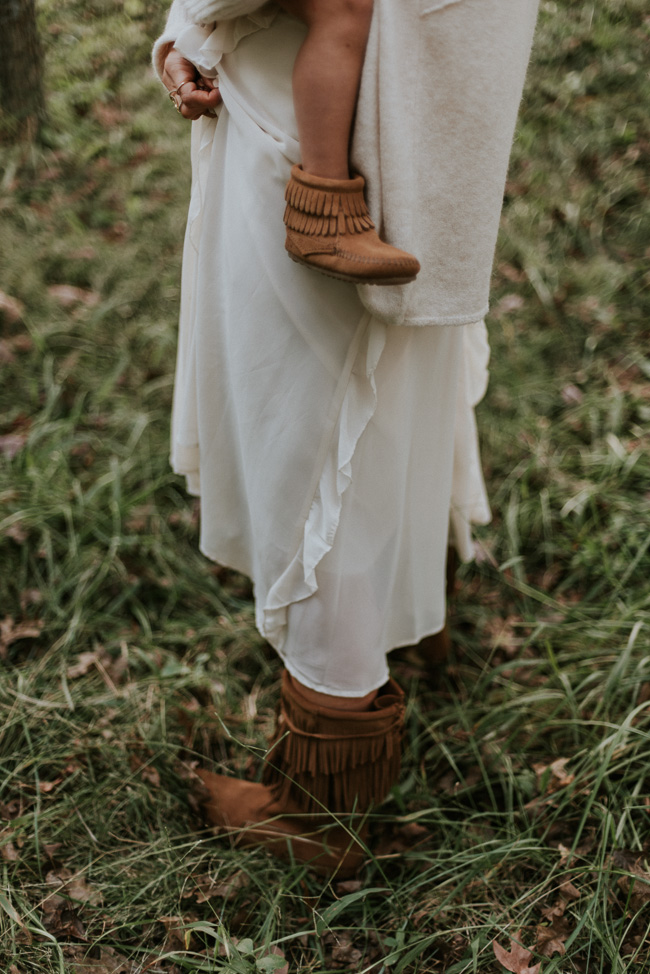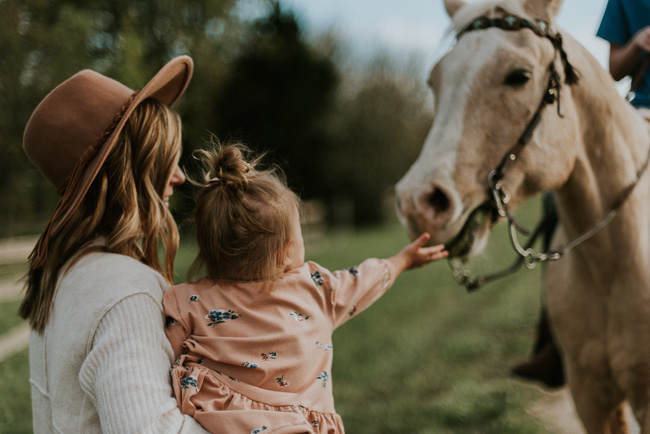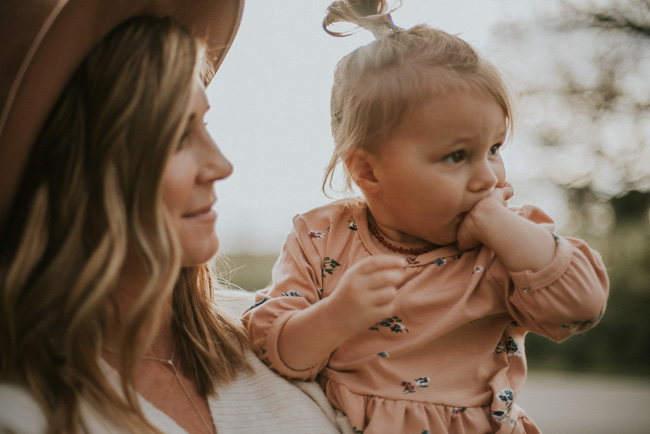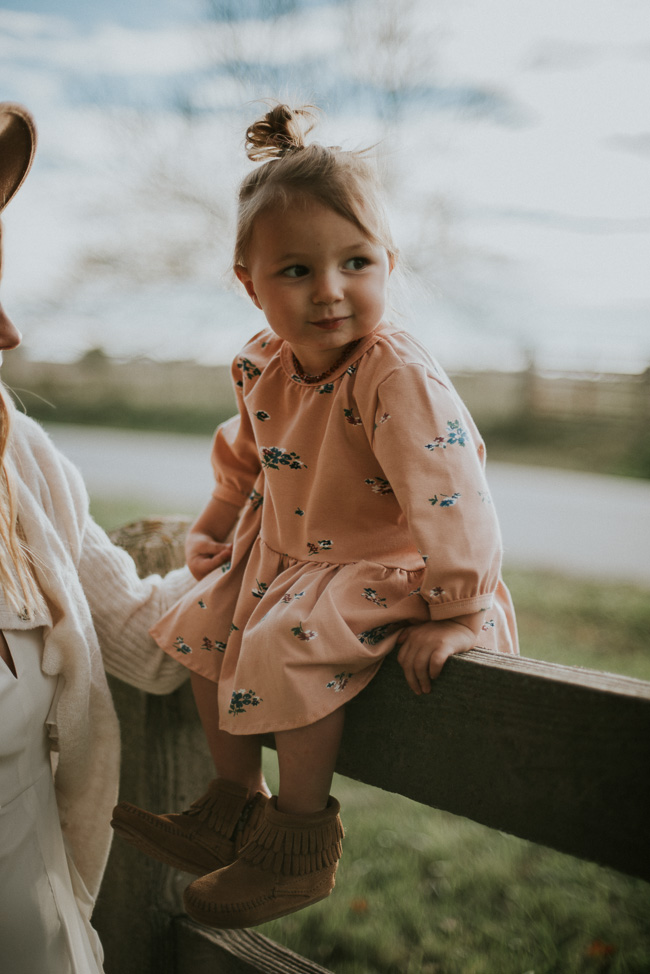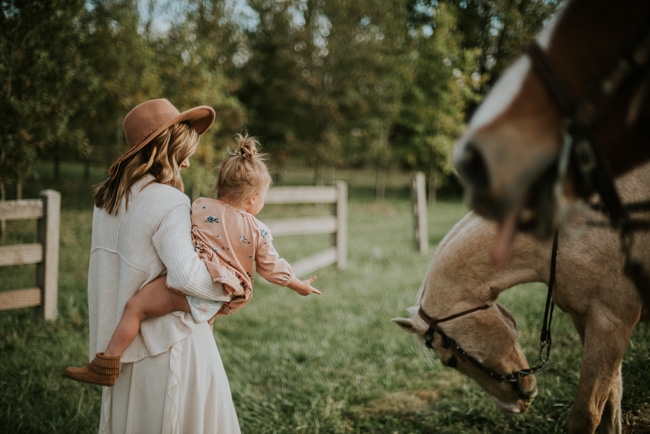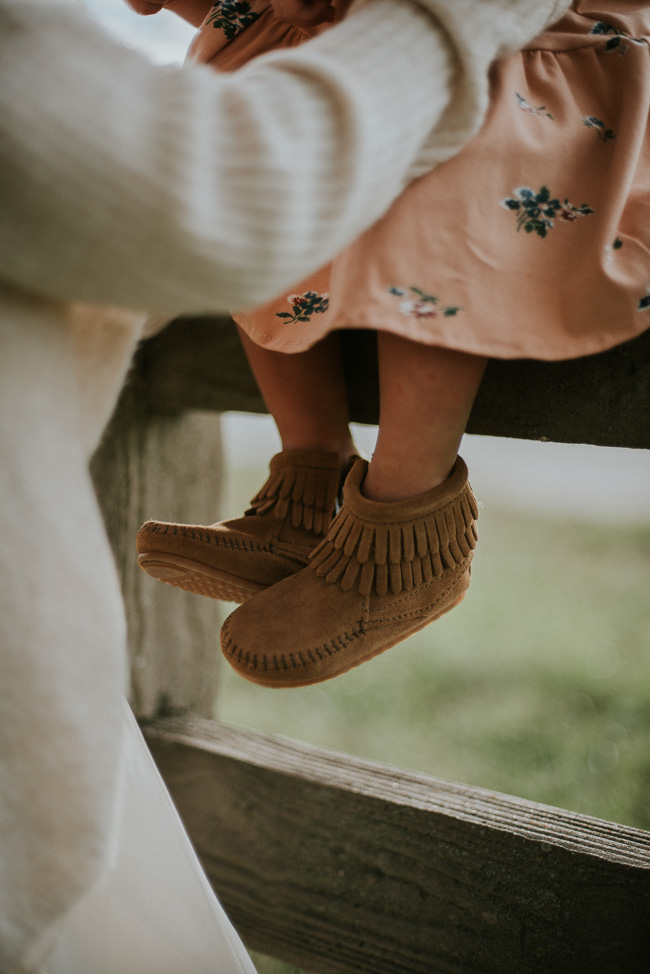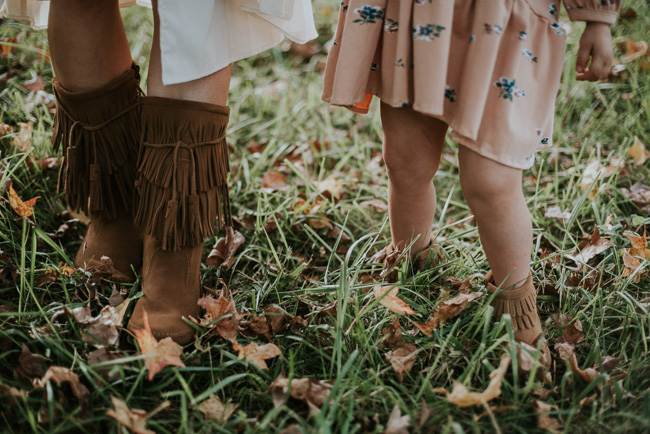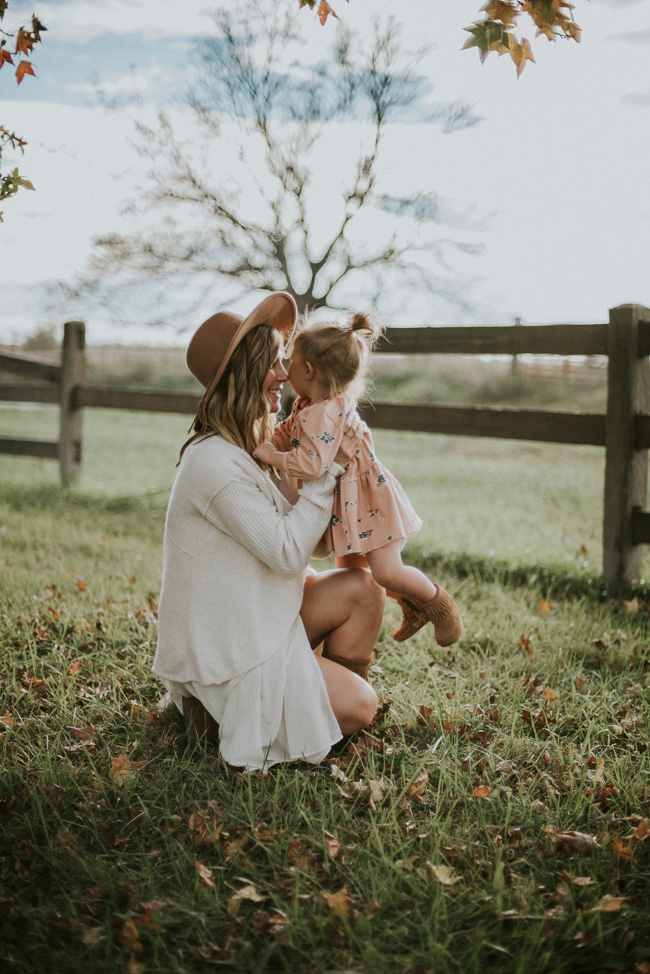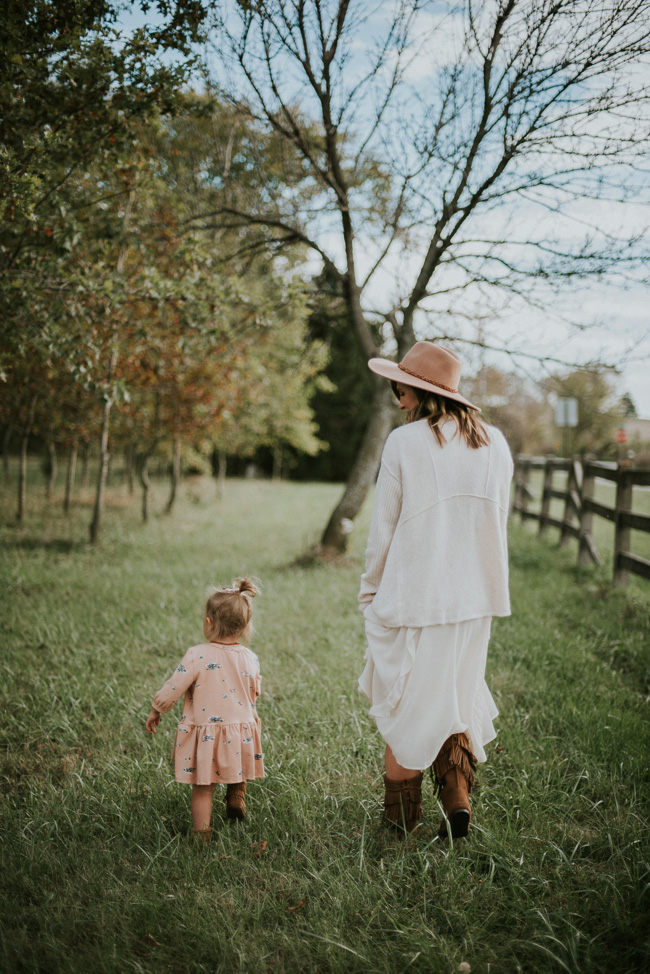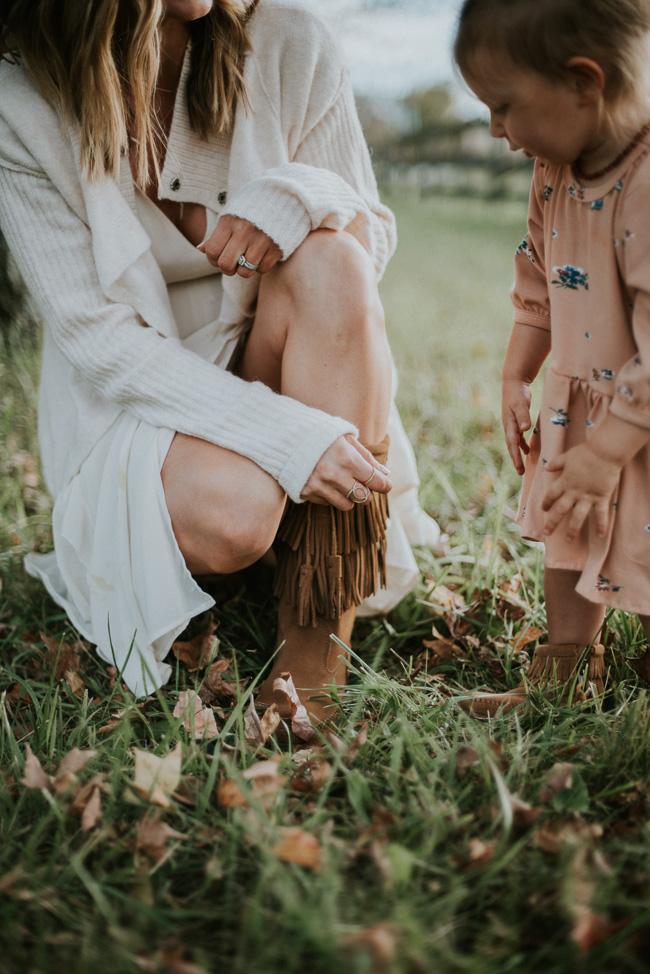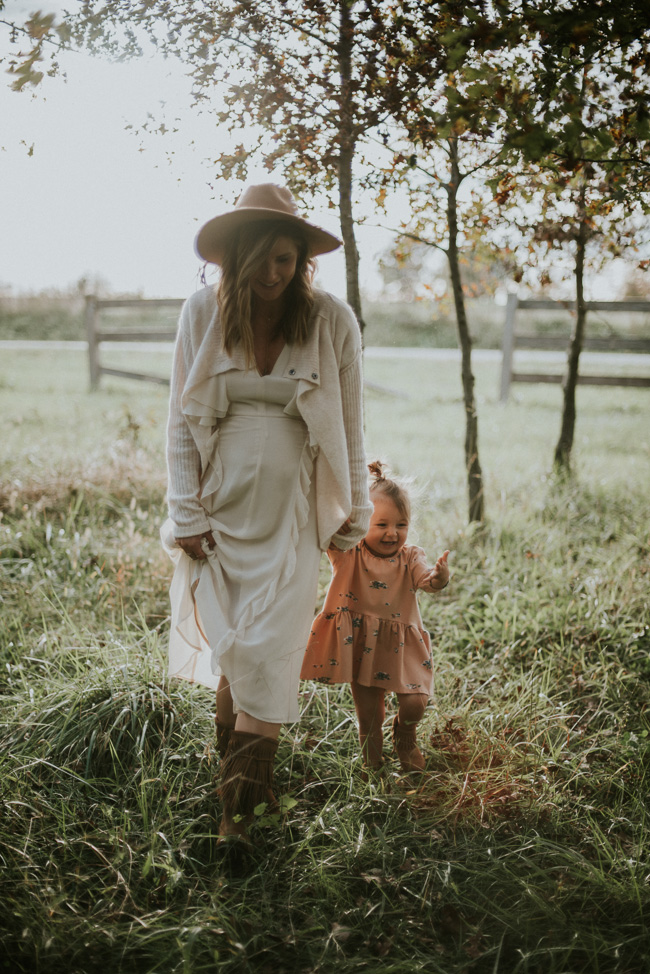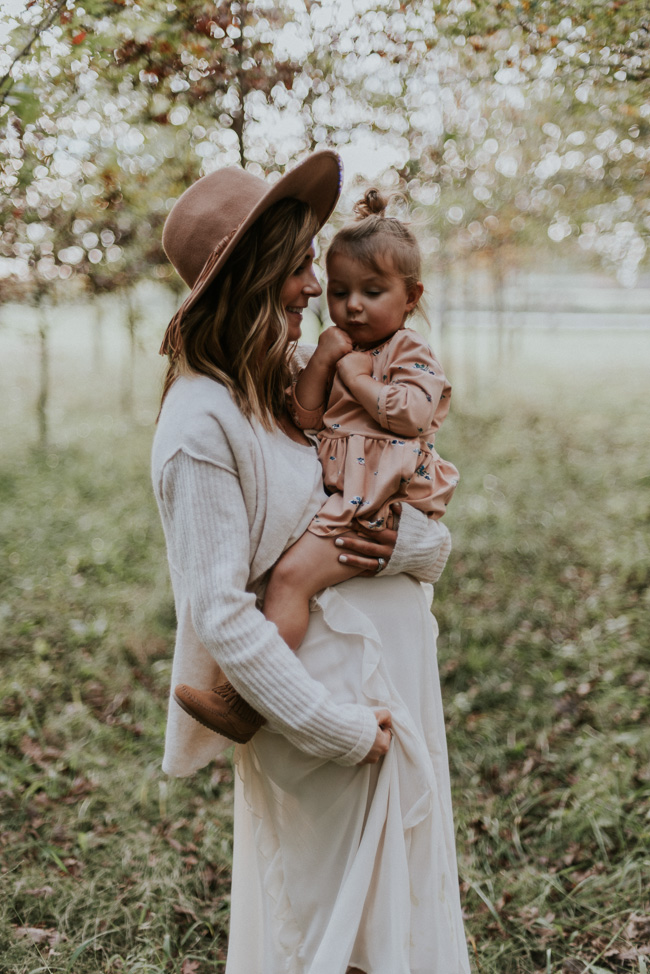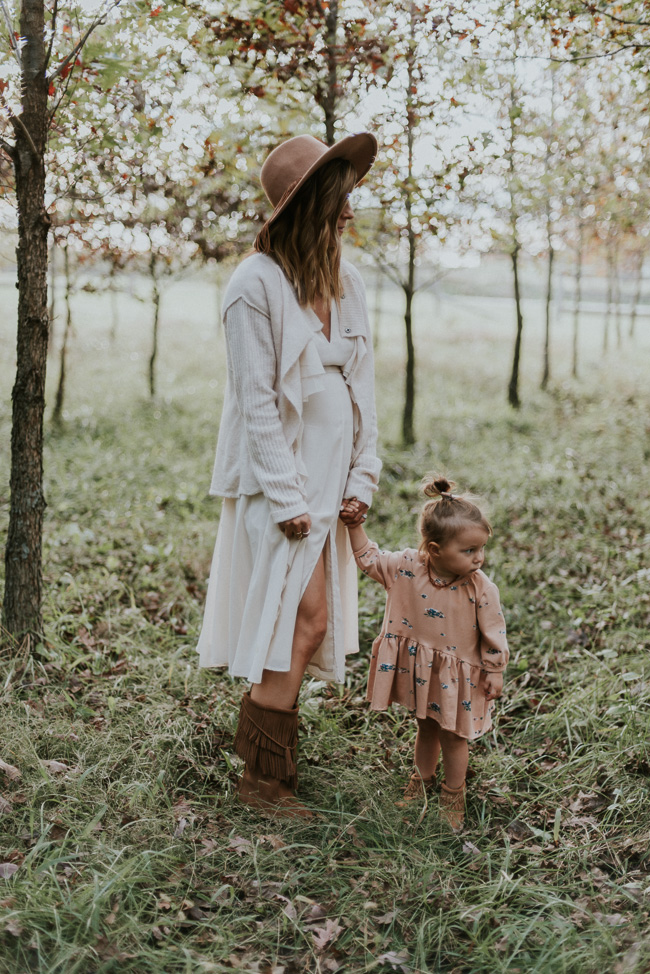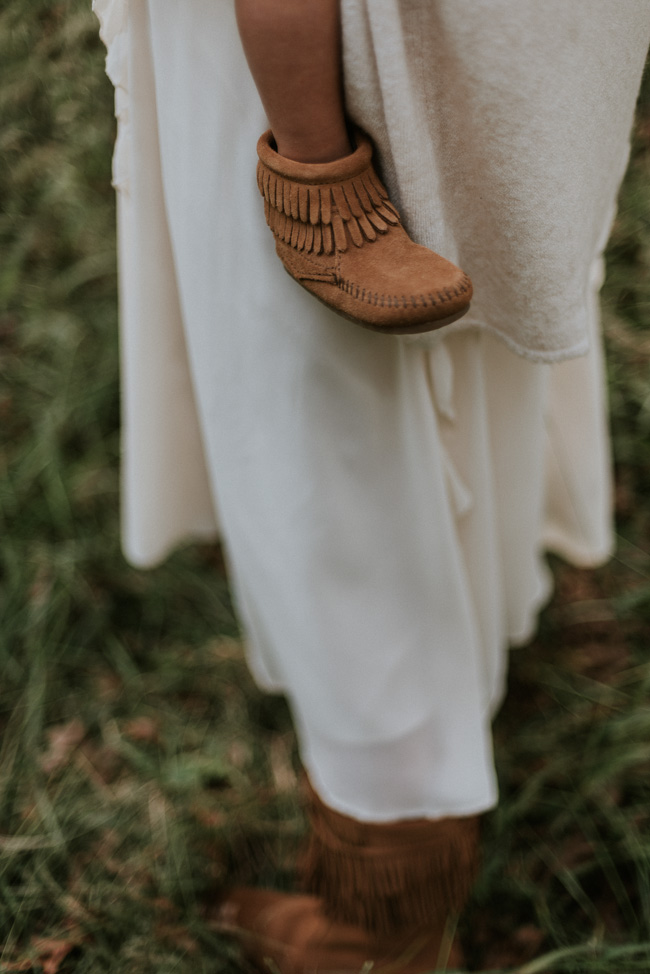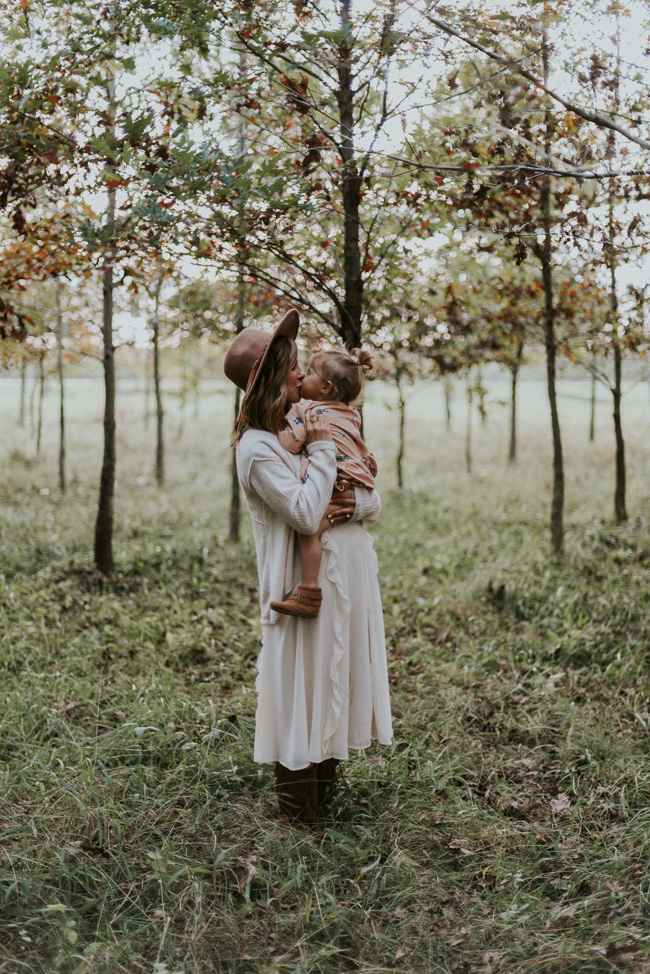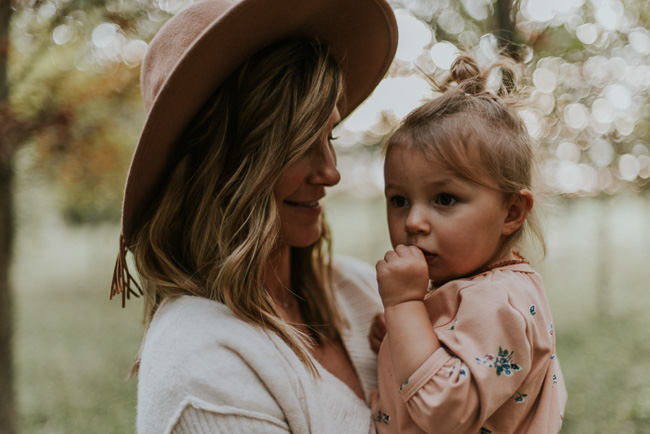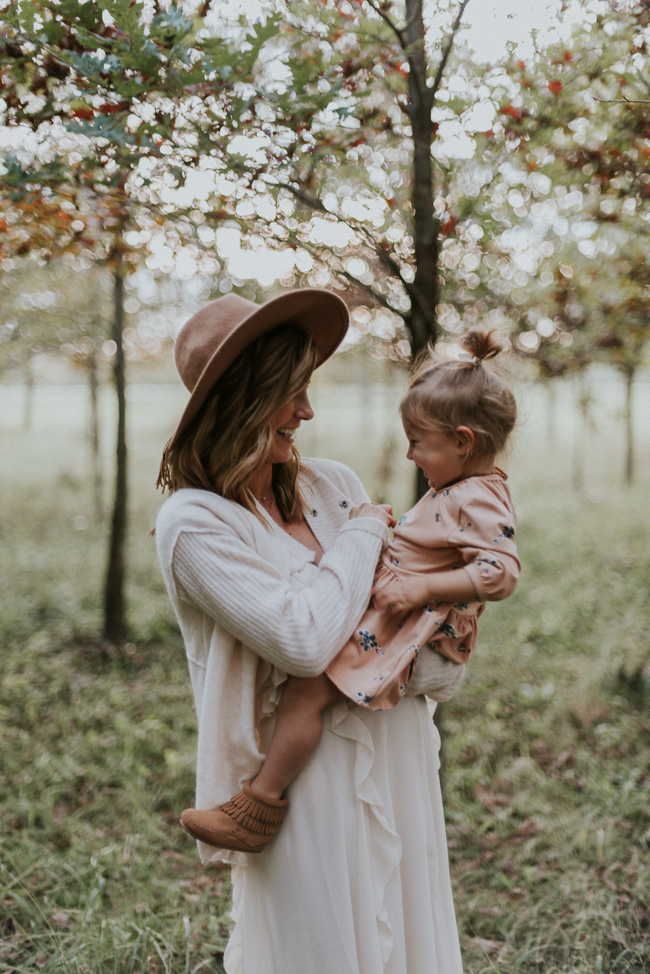 Photography by Morgan Foitle
Sutton's look: Crew & Lu Floral Dress // Minnetonka Moccasins (in taupe)// Bow
My look: Blush Ruffle Dress // Minnetonka Fringe Boots (in brown)// Free People Cardigan // Wool Fedora
Fall is by far my favorite season. I love the smells, the colors, the bonfires, the cozy sweaters and all the cuddles. And for us, autumn and moccasins go together like PB&J. No one makes moccs better than Minnetonka. They have the most comfy shoes with a western, love-child vibe ever since. I adore my new fringe boots from Minnetonka. So cute with dresses, jeans, shorts, you name it. Really no matter the season, they work!
The first pair of shoes I ever got Sutton was Minnetonka moccasins. At the time, Sutton had not yet been born and I had no idea on kid's sizing so I ordered Sutton a pair that was way too big. Which was sort of nice, because we all know brand new babies don't like to keep shoes on that long. Once she finally fit the pair, she loved them! The latest pair she got (seen wearing here) arrived one morning and I had opened the box and left it on the floor. I left the room and a couple minutes later came back in and Sutton had the moccs on! All by herself! It was so cute. Now when she sees them, she is so excited to put on herself.  I love the color too, they go with literally every outfit of hers. 
And bonus: In addition to the women's and kids' options, there are moccs and boots for men, too. Which means mommy-and-me and daddy-and-me style just got a lot easier.
xx
M O R E  M I N N E T O N K A   F A V O R I T E S

Thanks to Minnetonka for sponsoring this post. All opinions are my own.