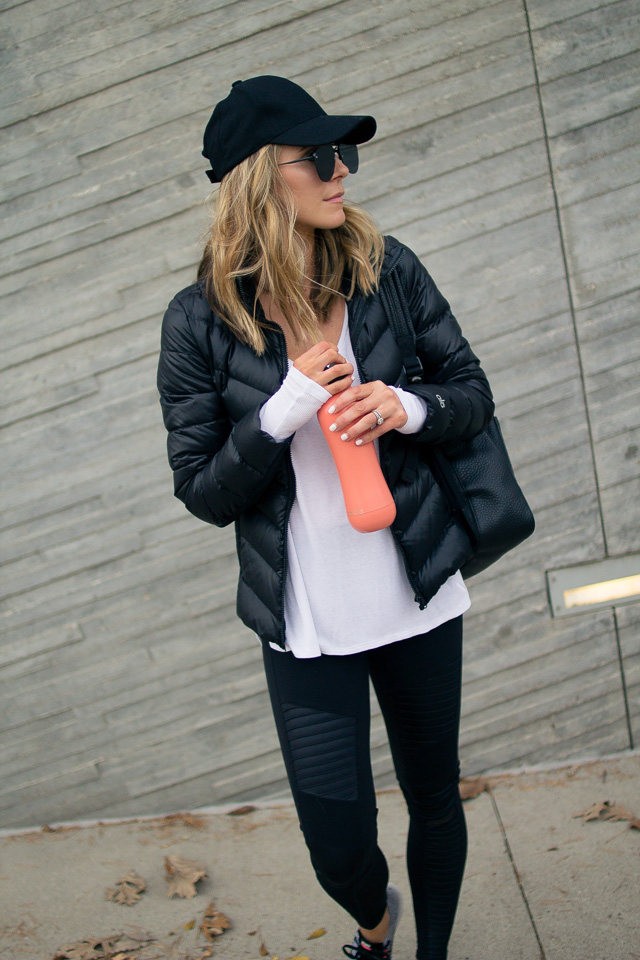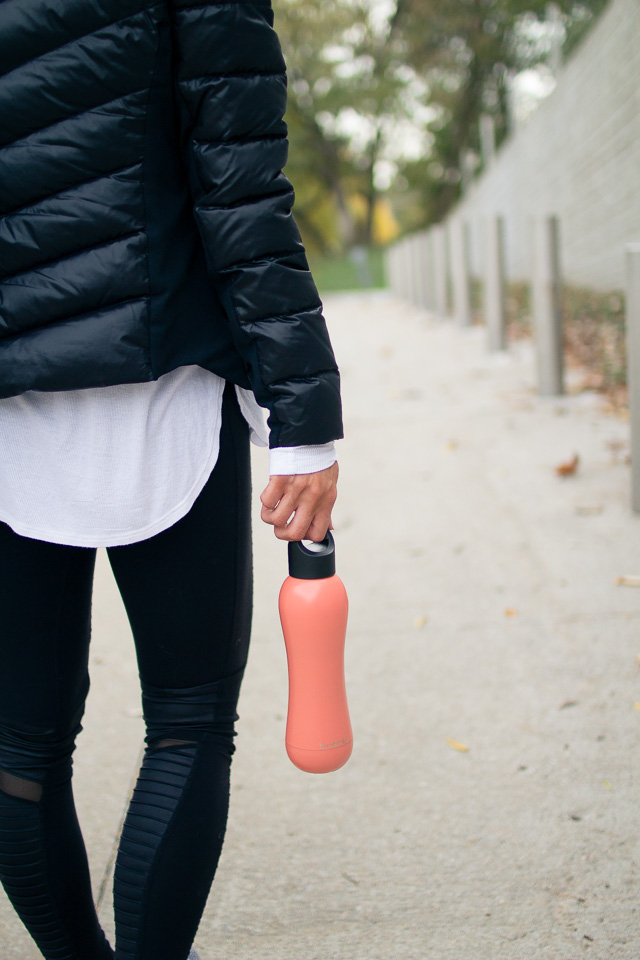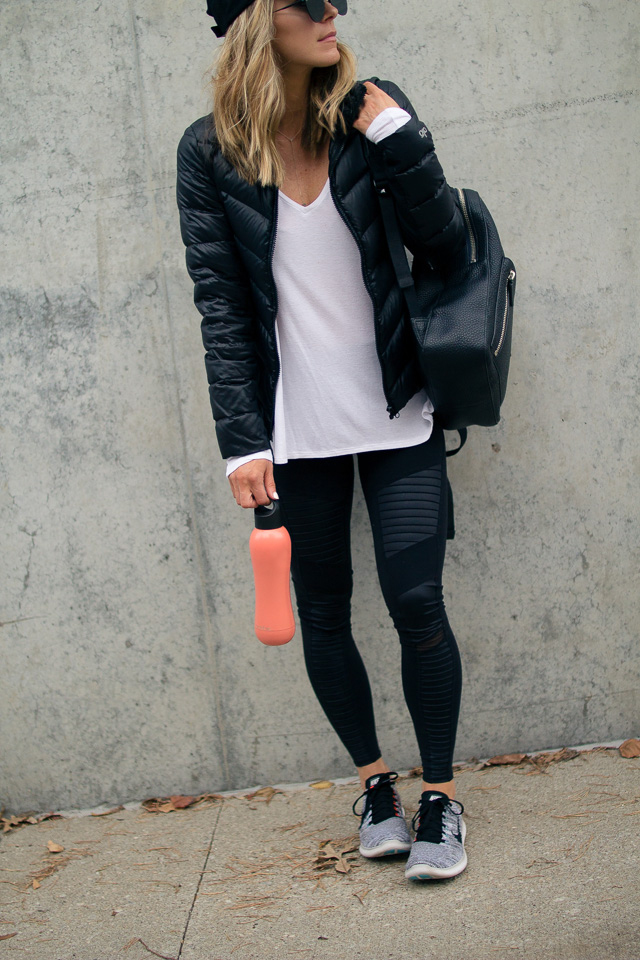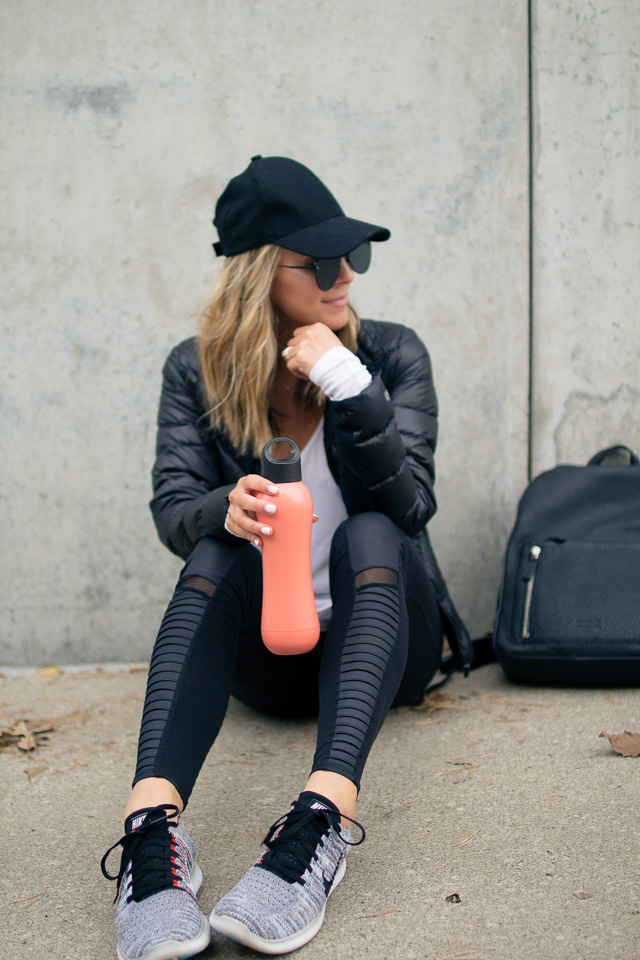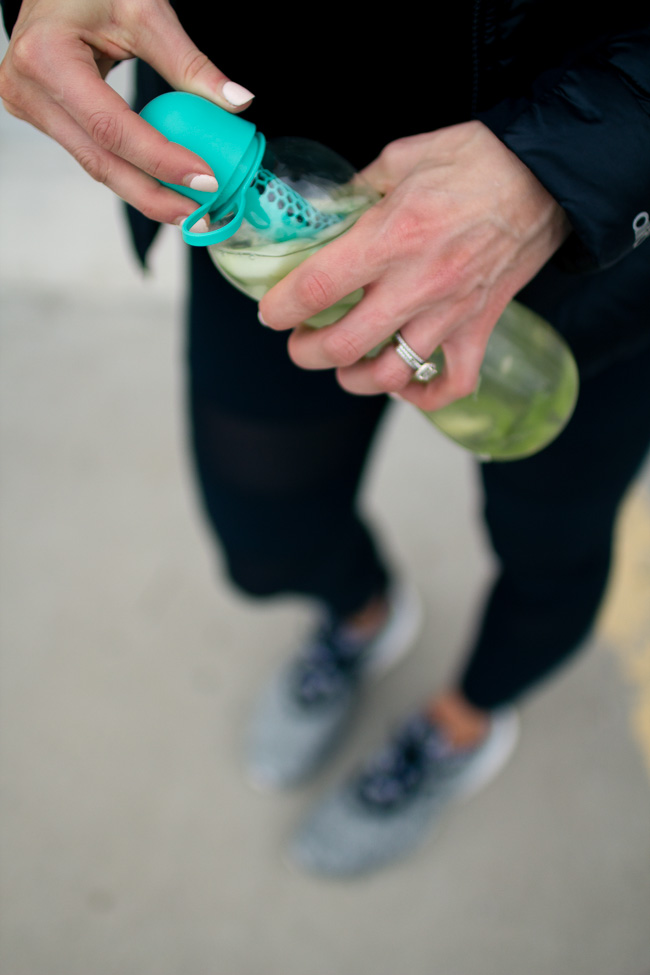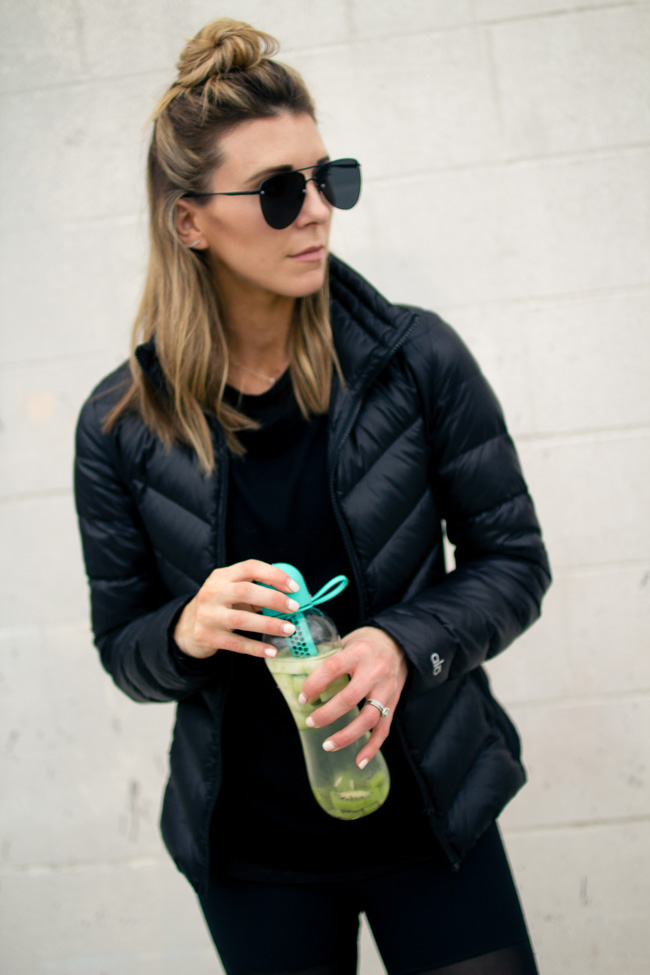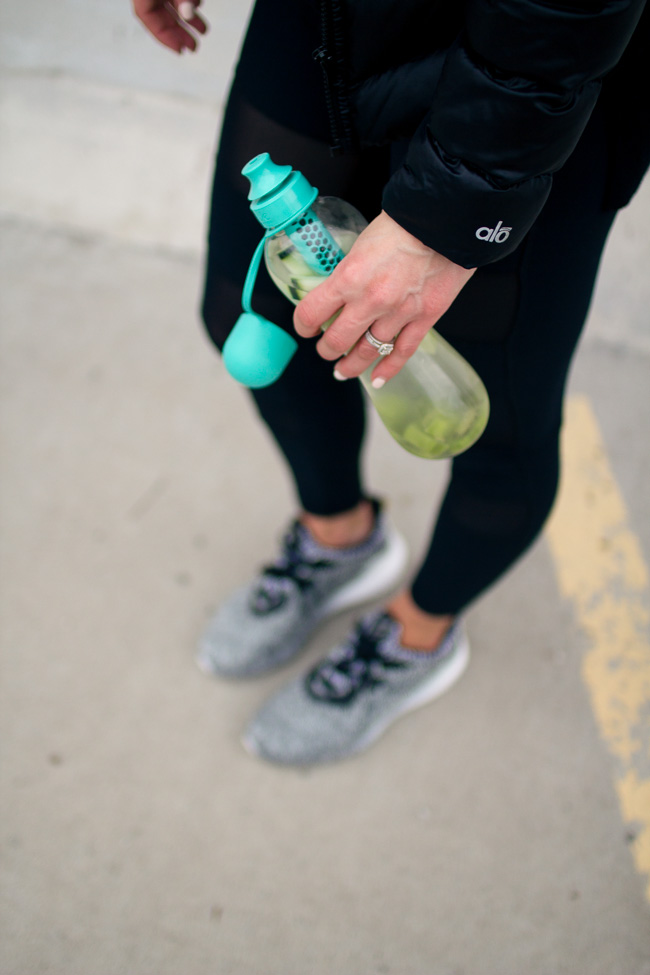 Alo Jacket similar here // Leggings similar here // Nike Sneakers similar here // bobble Insulate water bottle here
I'm a huge water person. The first thing I do when I wake up is drink 12 oz of water. I don't even eat anything until I drink my 12 ounces. Michael calls me the water bottle queen. I always have my water bottles around the house. One by my bed, one always ready to go in the fridge (for when I leave the house) and one randomly floating around the house. If I don't drink water I feel tired or even hungry when I just ate an hour ago. It's crazy how much our bodies and brains need it to function. It also…
keeps your skin healthy and looking good ( I can actually feel my skin change if I don't get enough water during the day)
aids in weight loss and helps control calories
helps treat headaches and migraines
makes your digestive system happy (and prevents constipation)
An easy way to get my 8 glasses of water each day is to add fruit and/or veggies for added flavor with my bobble Infuse. It's perfect for infusing. My favorite flavor is fresh strawberries and cucumbers. My water tastes so good and it makes it so easy to drink a lot of water. Sutton also loves my bobble Infuse. She thinks it so cool that their are floating fruit in the water and she too, drinks more when I have the fruit in it. And the bobble Infuse actually doubles as a fruit infuser and filtered hydrator. Score!
bobble Insulate, which I've been carrying around every day, comes in a couple different colors and I take this one to barre class with me on a daily basis.. This one will keep your beverage hot for up to 12 hours or cold for up 24 hours. I've noticed the size is great for my workouts and I just love the sleek design.
 Both water bottles are BPA free, dishwasher safe and super affordable. You can pick up your bobble Infuse or Insulate water bottle at Anthropologie!
xx
S H O P  B O B B L E  W A T E R  B O T T L E S

In collaboration with bobble.