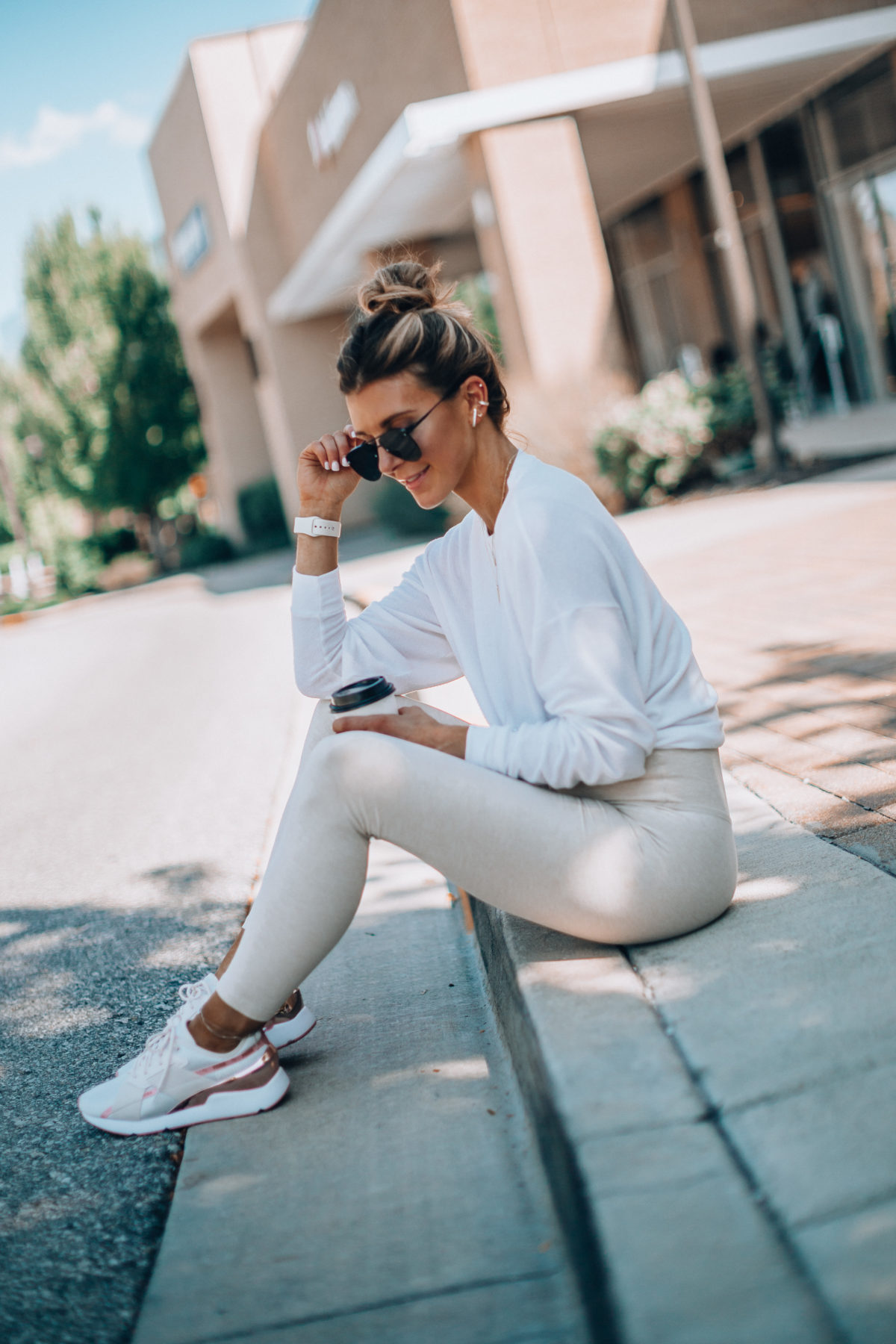 How do I manage to find time to workout with busy work schedule and kids? Do I count my calories or macros? Do I follow a strict diet? Do I intermittent fast? I've been getting a lot of questions about my fitness and nutrition habits so I'm sharing all in one big blog post!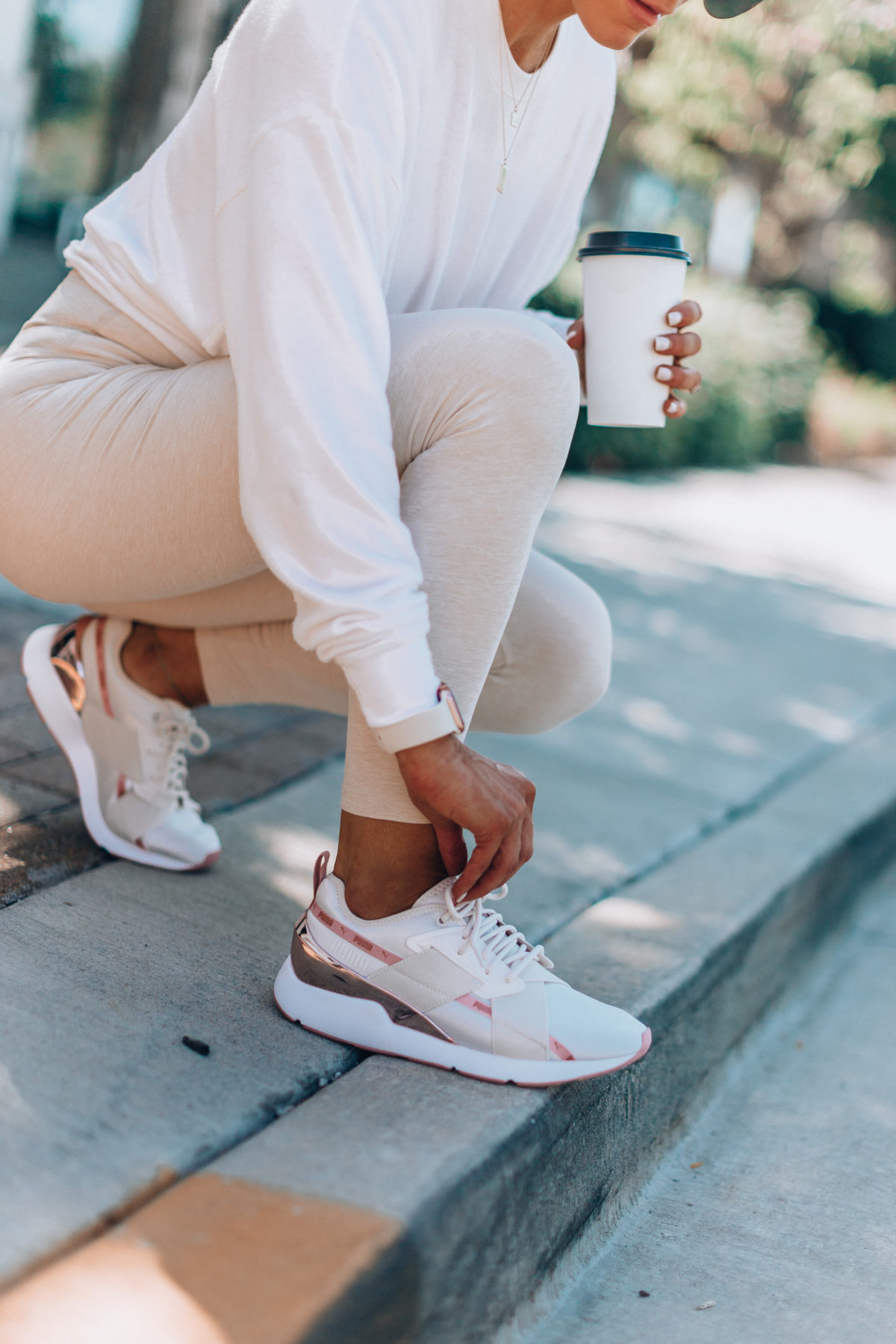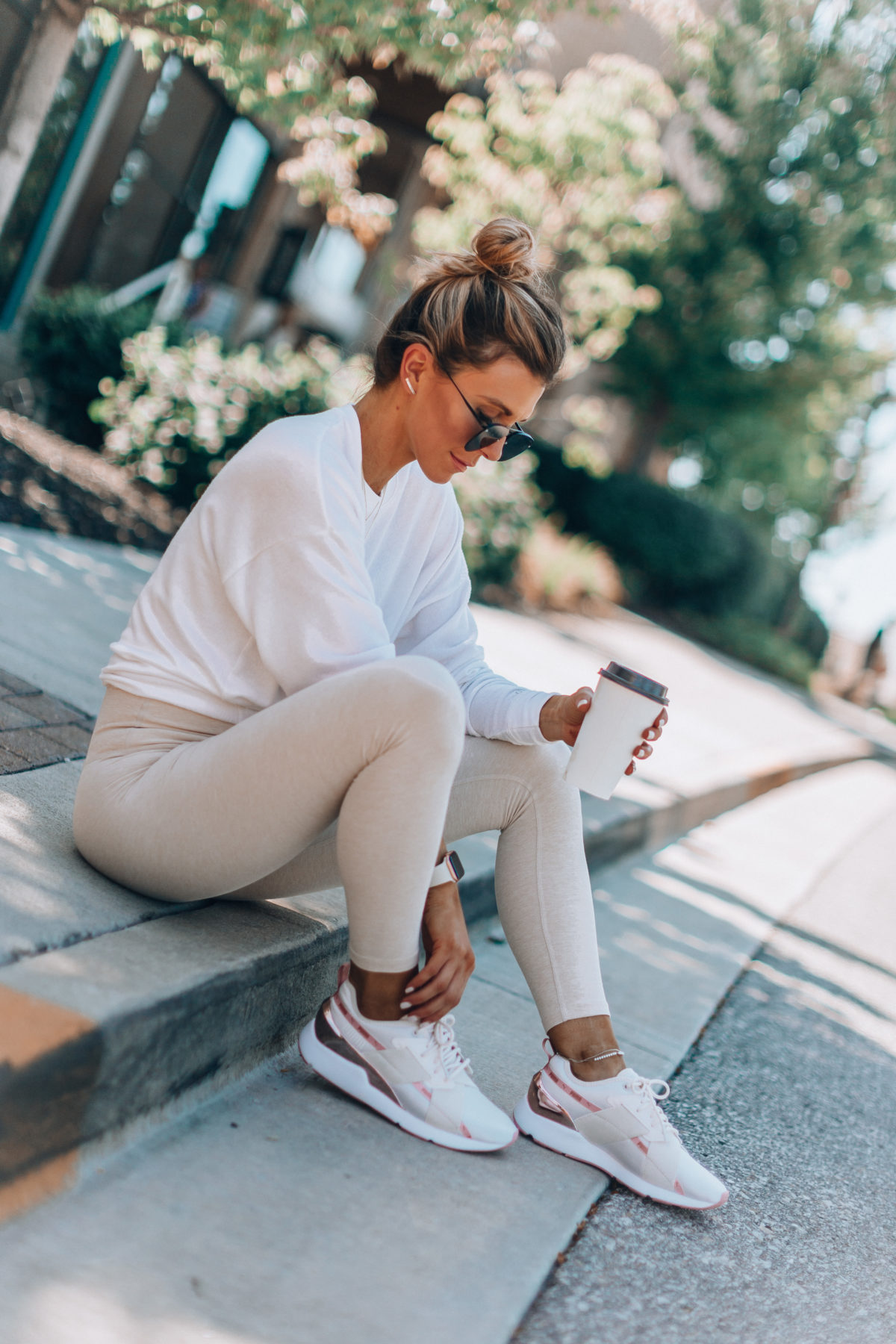 Q: What are your fitness goals? How do you stay motivated?
My fitness goal is to feel good! To stay happy & healthy. When I move my body & eat well, I feel good. When I don't workout I notice that I have mood swings & low energy. Working out elevates my mood and I am an overall a better person when I take that time for myself. This is enough to motivate me even when I don't want to work out! Sure it can be difficult to wake up early sometimes, but I always, always, always feel 100 times better after I work out. That feeling is what keeps me motivated!
Being active has been a huge part of my lifestyle ever since I was little. As a child I was active in team sports. As an adult it is harder to be accountable on your own, so finding a workout buddy, doing group workouts or setting a goal each month (ex: I will work out 15 times this month) will help keep you on track and keep you motivated. I have worked out for so long it just has become a part of my lifestyle.
The key thing with working out is that it makes me happy. It's become a less about my physical appearance and a lot more about maintaining mental health and happiness.
Q: Did you workout when you were pregnant?
A: Yes my doctor told me it was okay to continue with my same workout routine. I had no prior complications with my first pregnancy and was in good health.
Q: What type of fitness program do you follow? How many times a week & for how long do you work out?
A: I like to go to group workout classes here in Kansas City. There are 2 different studios I go, Health House & Fusion Fitness; both give me full body workouts. I go 4-6 times a week depending on my schedule and the workouts are 45 min – 1 hr long. I'll do shorter at home workouts on days I don't go into a studio. I like Tone it Up, and BBc.
Group settings are key to me to push myself during a workout & I like to mix it up as far as classes go – that keeps my body from getting into too much of a routine or getting into a slump. If you feel like your plateauing, I suggest mixing up your workouts!
Q: Any eating guidelines you follow?
A: Healthy eating is another thing that if I don't do it, I don't feel good. My body craves the healthy eating and so does my mind! I don't restrict myself of anything (I eat gluten, dairy, sugar, etc.), but I eat what I know my body responds well to. There are times I indulge in things that aren't "healthy" but I don't like the way it makes me feel afterwards, so I don't over-do it.
I am going to share a more detail post with what I eat in a week on cellajane.com soon!
Q: Do you count calories or macros?
A: No, I don't. As I said above, I'm mindful on what makes my body feel good vs. what makes my body feel crappy. Whole foods (not processed) is what my body craves, so that's what I eat.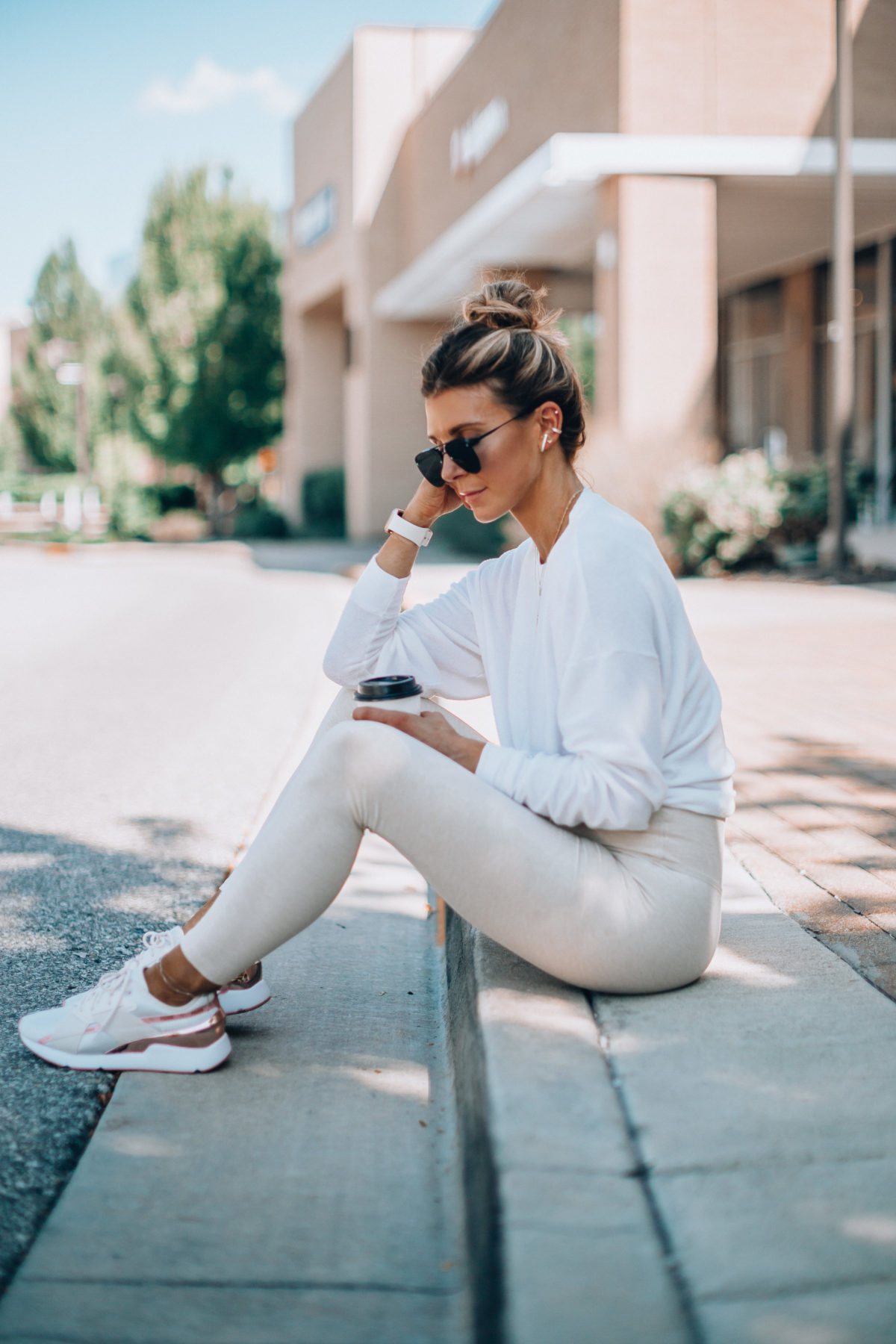 Q: Do you stop eating at a certain time? Do you do intermittent fasting?
A: I try to keep a 12-hour window between when I eat last before I go to bed and when I eat breakfast. I think intermittent fasting is technically more time than that, but 12 hours is the break I give my body to reset. I try to do the 15/16 hour window once or twice a week!
Q: Current favorite workout clothes?
A: I like Alo Yoga, Beyond Yoga, Koral, Puma, Beach Riot and Nike to name a few.
Q: Best sneakers for to and from that are stylish and comfortable?
A: I just got this new pair of Puma Muse 2 Sneakers from Bloomingdales! I am obsessed with how cute and comfy they are! I love the rose gold detail and they go with all my neutrals so well! They come in black too!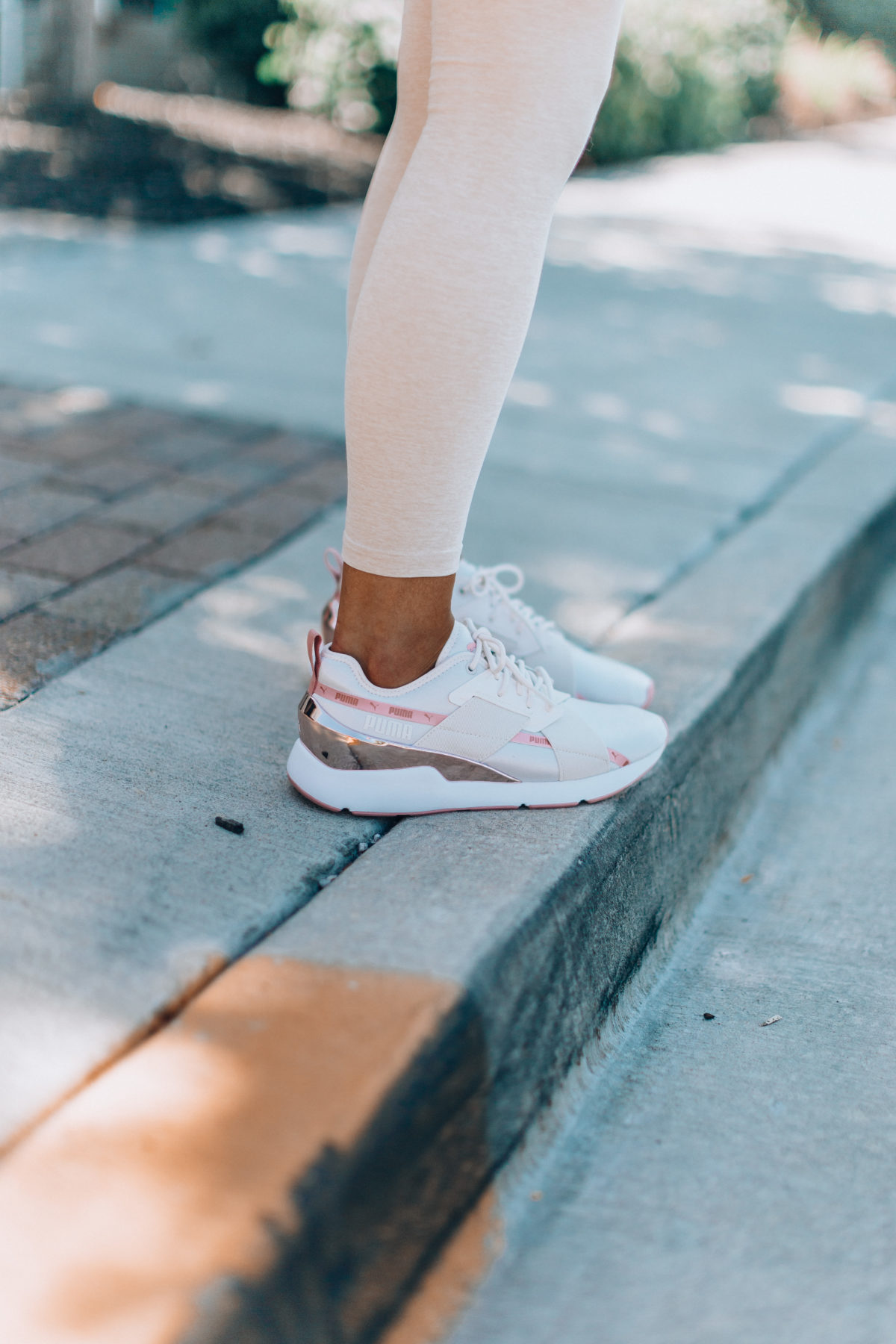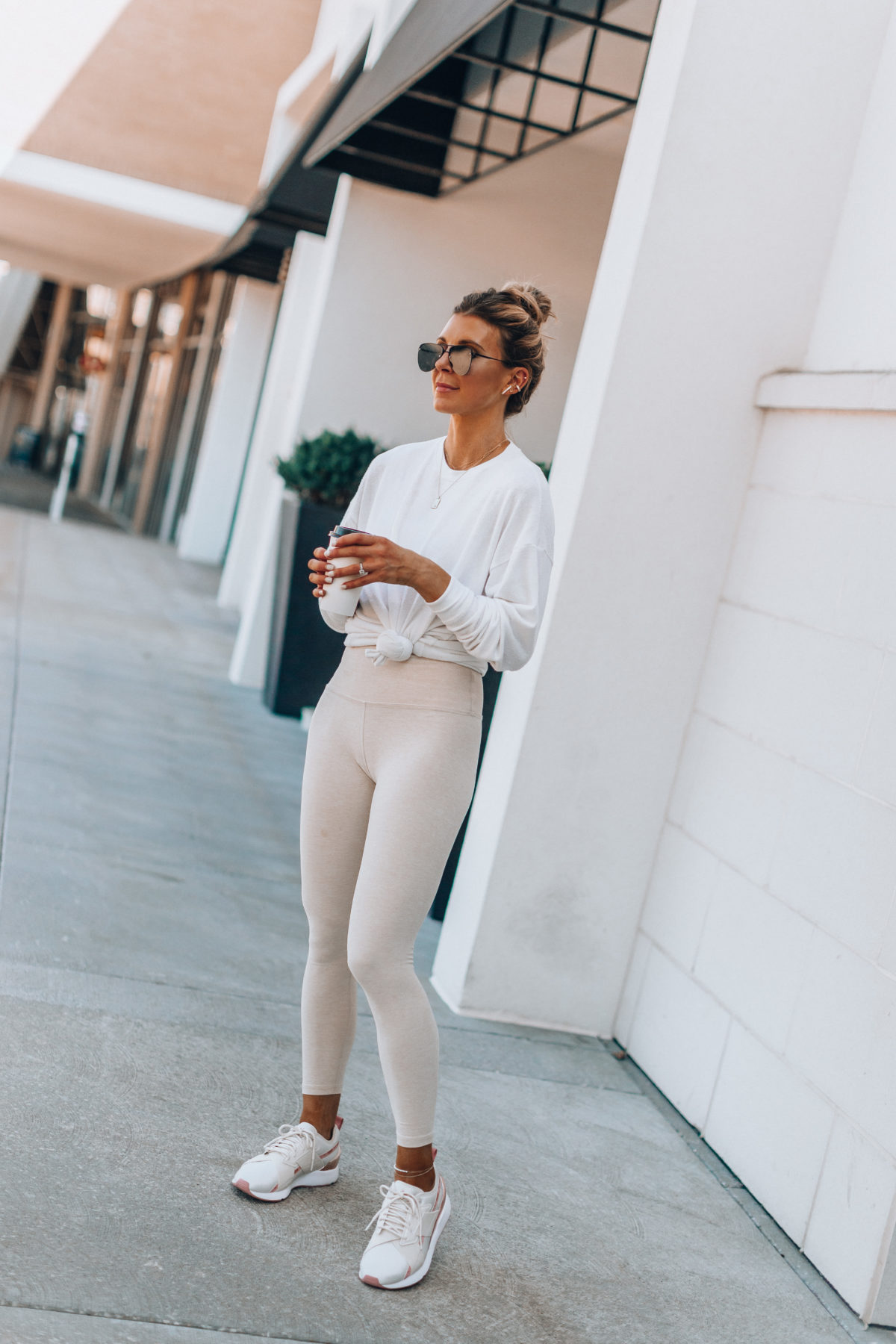 That was fun answering your questions! Thanks for sending them in and reading! I will be sharing a more in dept "what I eat in a day" blog post this month. Stay tuned!
Becky
xx
Outfit Details:
Pullover // Leggings // Puma Sneakers // Sunglasses //
Be sure to check out these posts for additional info & tips on my health & fitness lifestyle.
What I Eat Every Morning (after I workout)
Amazon At Home Fitness Favorites
How I Balance Fitness & Being a Mom
Post Baby Fitness: Workout with Baby
Health & Fitness Q & A (a lot of post-baby questions answered here)

A big thanks to Bloomingdale's for sponsoring this post!