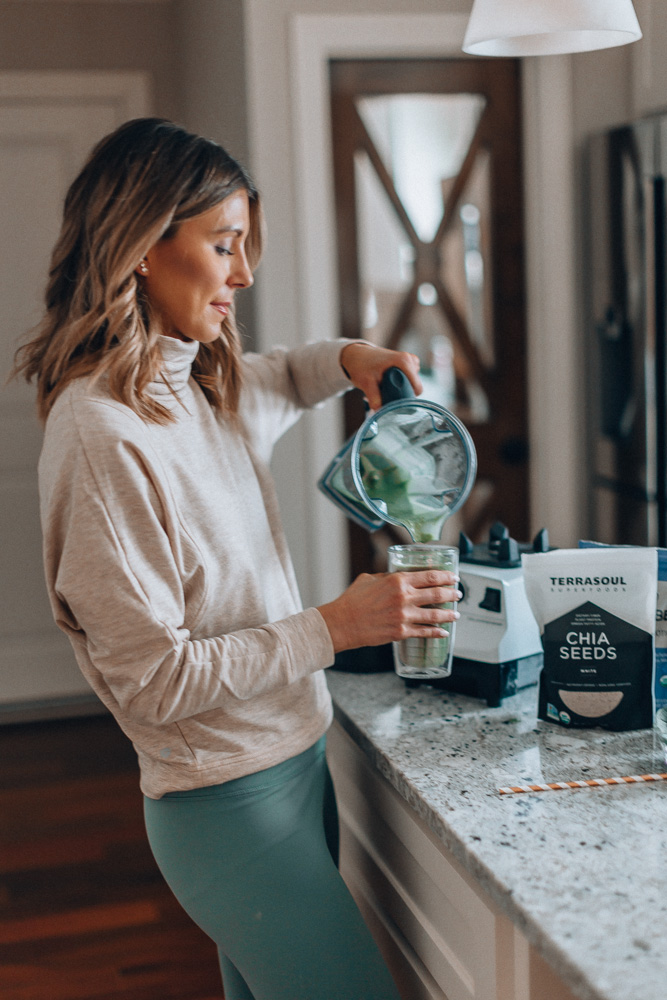 A highly requested blog post from you is what I eat in a day. I thought I would start out by sharing what I eat for breakfast every SINGLE day and how I stay full and satisfied all day without crashing and making bad eating decisions.

WHAT I EAT FOR BREAKFAST EVERYDAY
I am a creature of habit and I like to eat the same exact thing every day for breakfast. I LOVE my protein smoothie, it's like a dessert along with my banana pancake – this is my favorite meal of the day!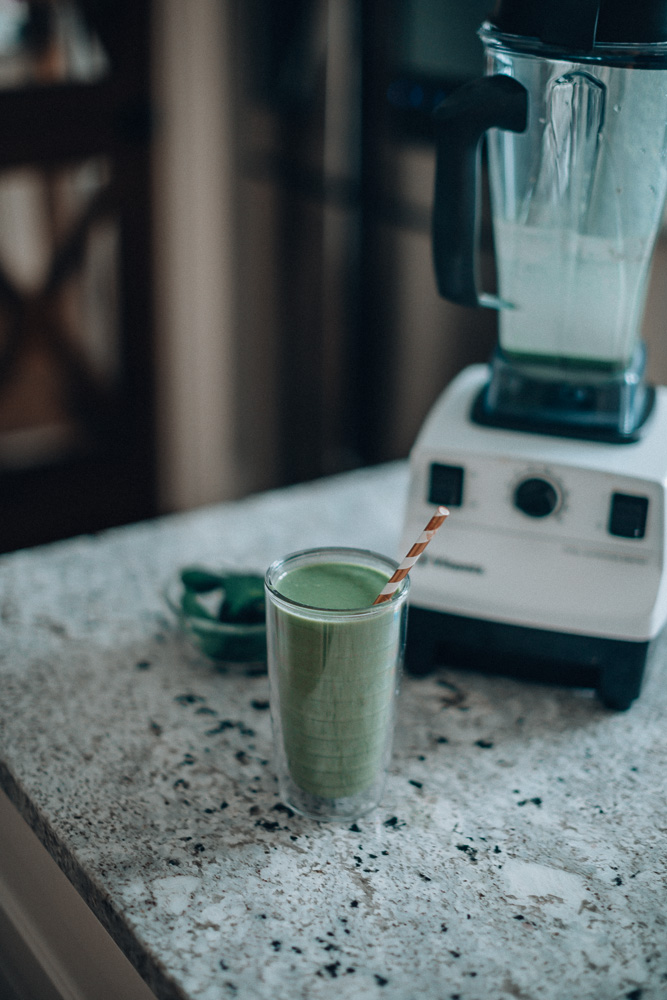 Morning Protein Shake Recipe:
I make sure to include:  protein, fat, fiber, and greens. These nutrients turn off all hunger hormones in your body and elongate your blood sugar curve which keeps you satisfied for longer. Without fat, especially, you are more likely to grab for the junk. Once I started adding all these things, I didn't find myself hungry until later in the day around 1 or 2! I use to crash around 11 and be starving.