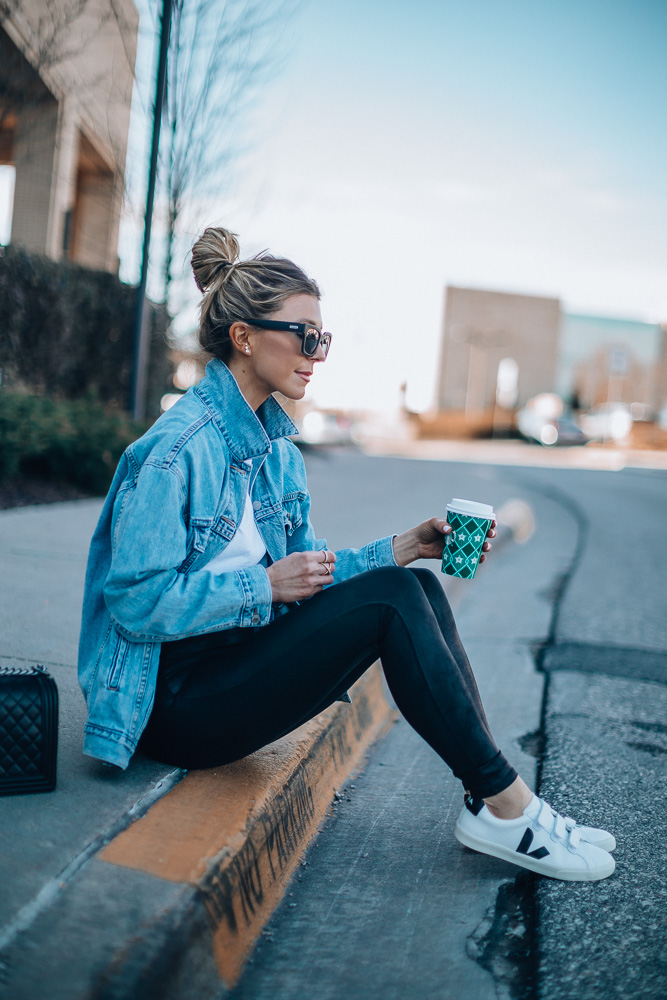 I thought it would be fun to share some of my personal favorite products that I LOVE and used most from 2019. These aren't categorized – just my top 10 that come to mind that I am really glad I added to my life this past year! I also want to hear what your favorite purchases are from 2018? If you have a good recommendation – share in my comments below! And stayed tuned for a baby/kid edition!
11 Favorite Products from 2018: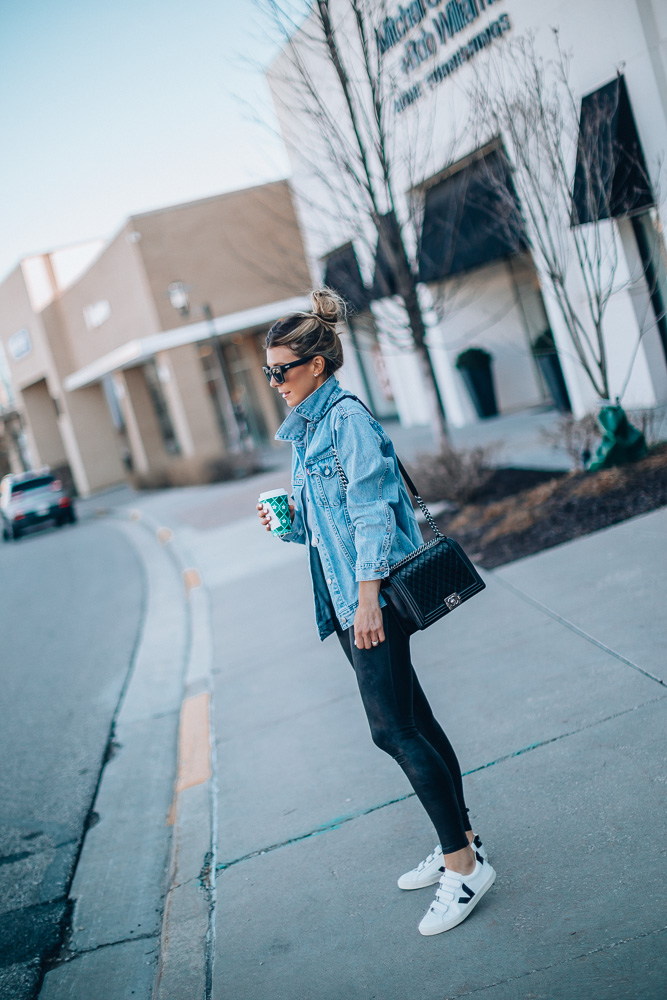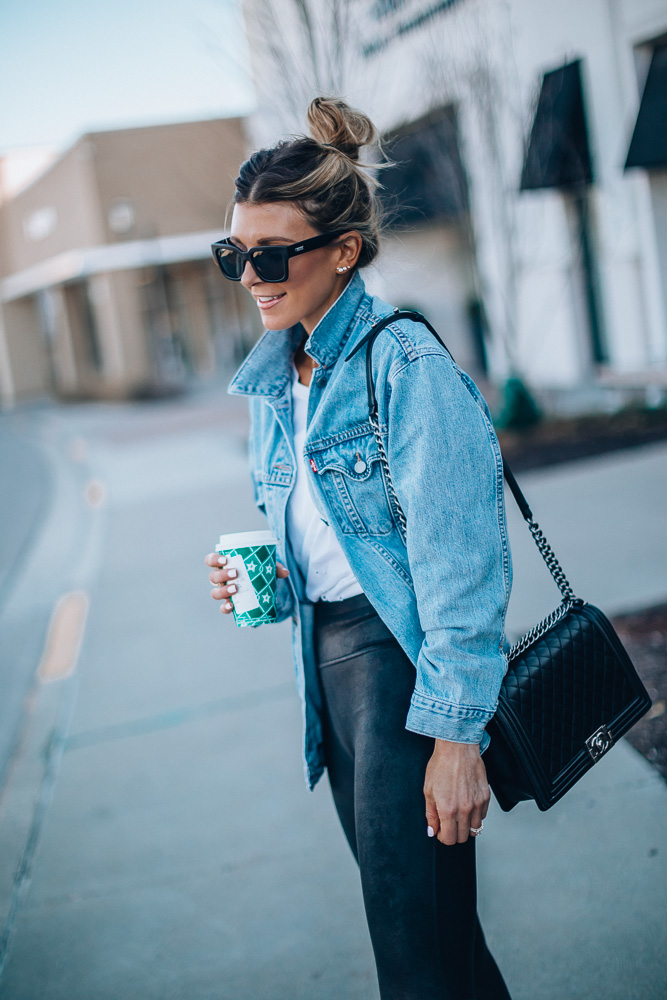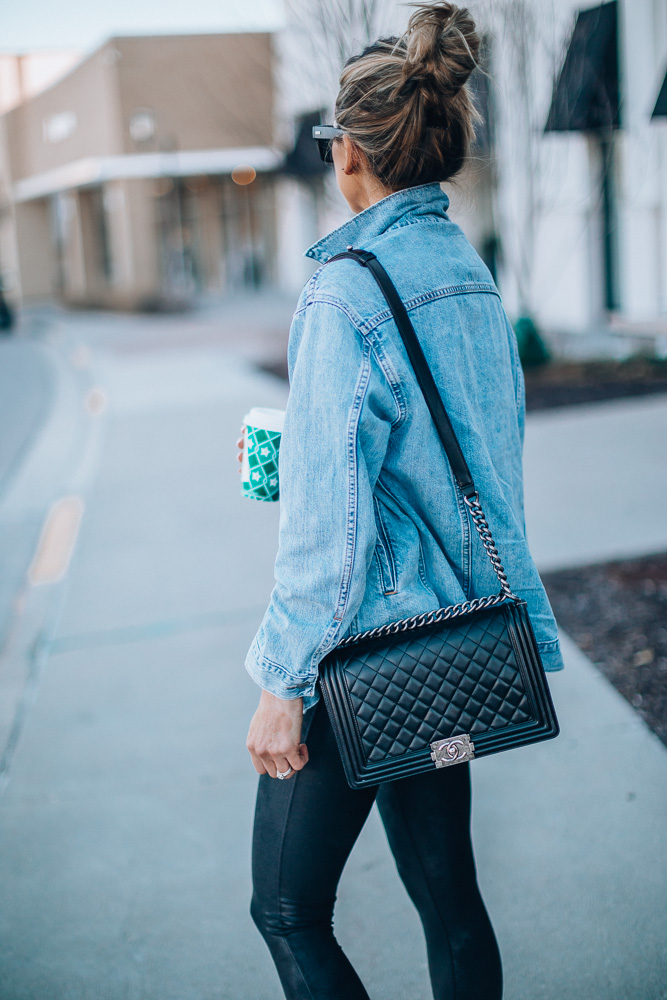 Levi's Jean Jacket // Leggings // Sneakers // Sunglasses
Easily one of my most worn pairs of leggings and bottoms in 2018! If you have yet to get yourself a pair you must! — and you can thank me later! Hands down my most flattering pairs of leggings – they hold you in at all the right places and I love the faux leather look! You can dress them up with a cute sweater, statement earrings and heels or casual with your favorite hoodie and sneakers.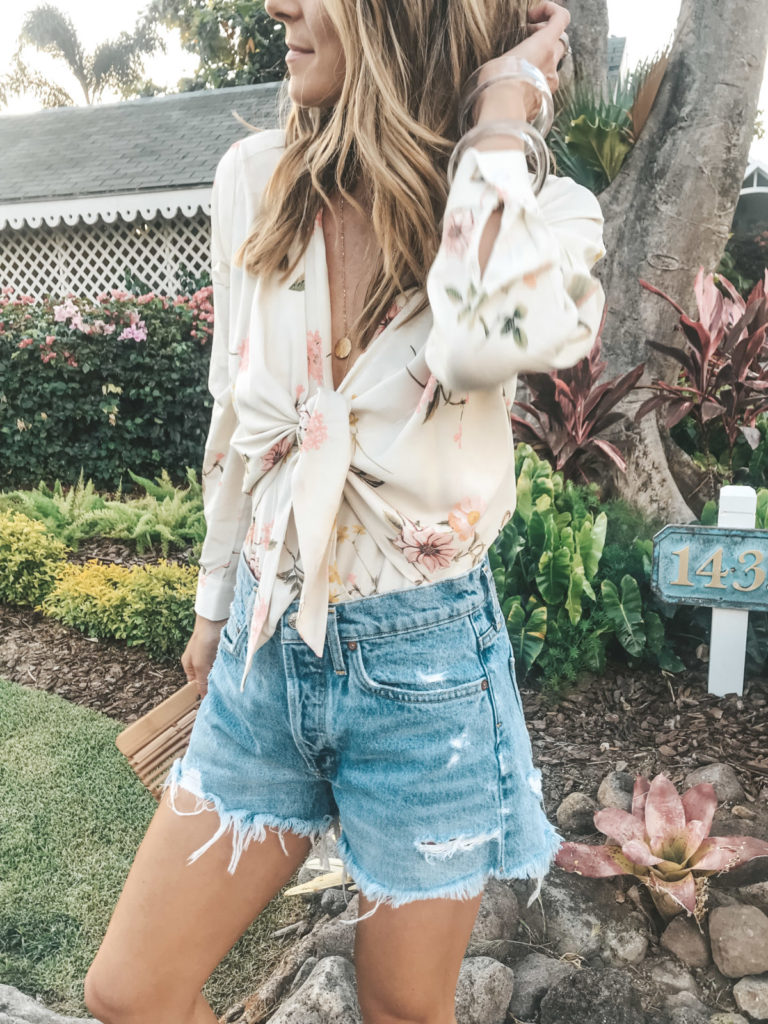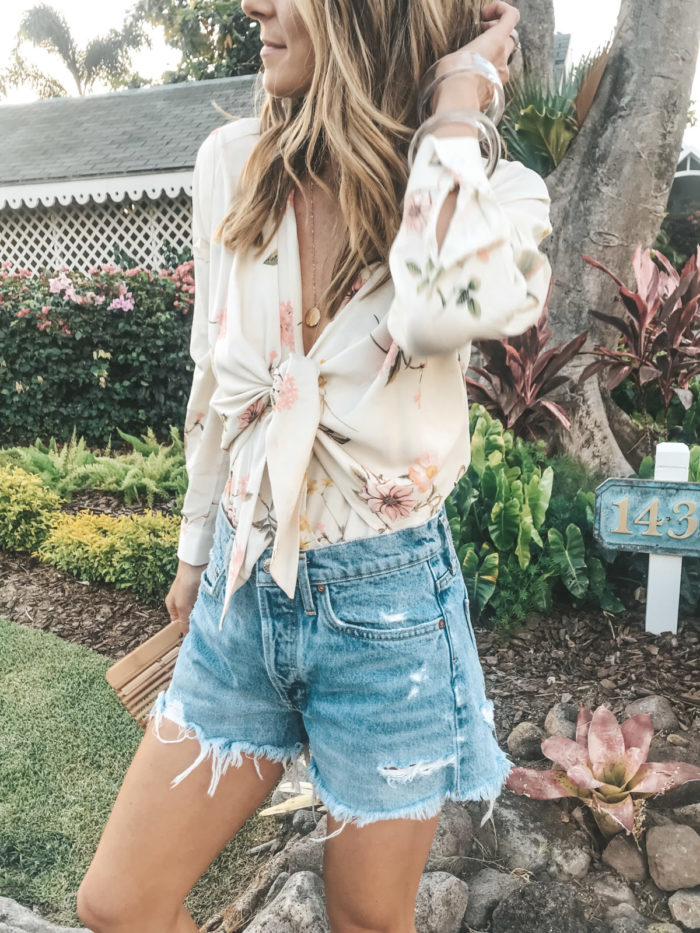 These actually are a favorite purchase from 2017 but they are making my list for 2018 too! They are the gift that keeps on giving! Trust me when I tell you that these are the BEST jean shorts you will ever purchase! I bought an extra pair just in case they stop making them. Just wait, you will see me wearing these like every day in the summer.  The fit is super flattering with the slightly higher waist and they cover your bum too!
You can see them here, here and here. They do tend to run a bit big -so I suggest sizing down one size. They just restocked again this year- woohoo! I just may order a third pair. 😉

These are the best gold hoops. They are the ones I wear in so many of my pictures. They aren't heavy, won't tarnish and don't hurt your ears and they are only $36! A great earring that is always a go to for me! An accessory basic and must in my opinion! Right now there is a waitlist to purchase- definitely worth the wait!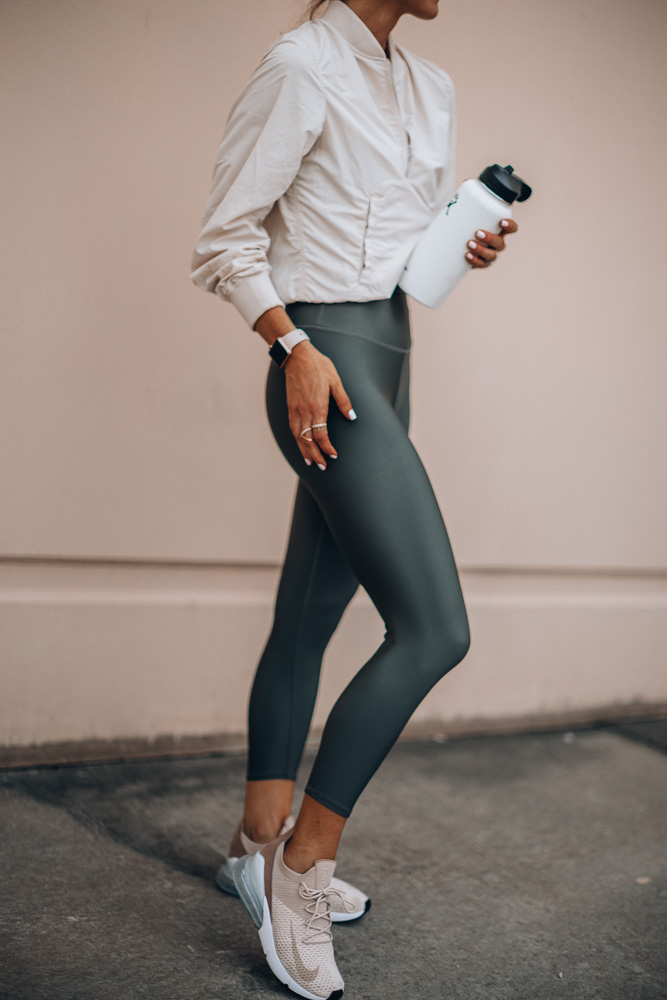 Key word "Airbrush " – these leggings are smooth, ULTRA – flattering and comfortable. I own in 4 colors and they are my favorite workout leggings handsdown!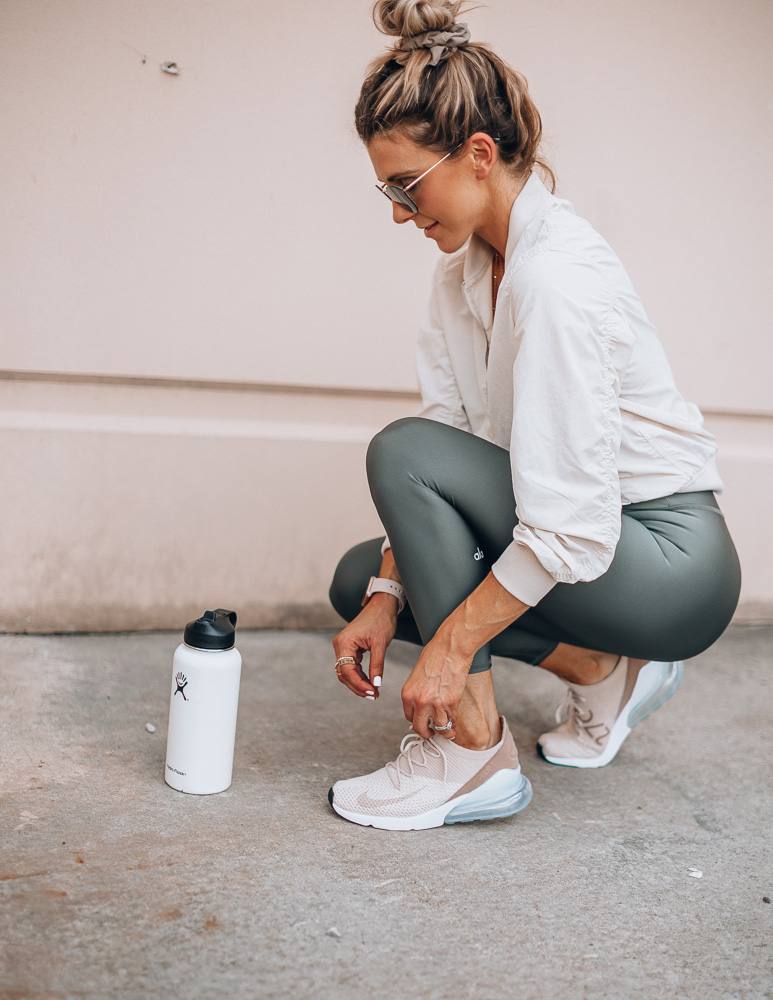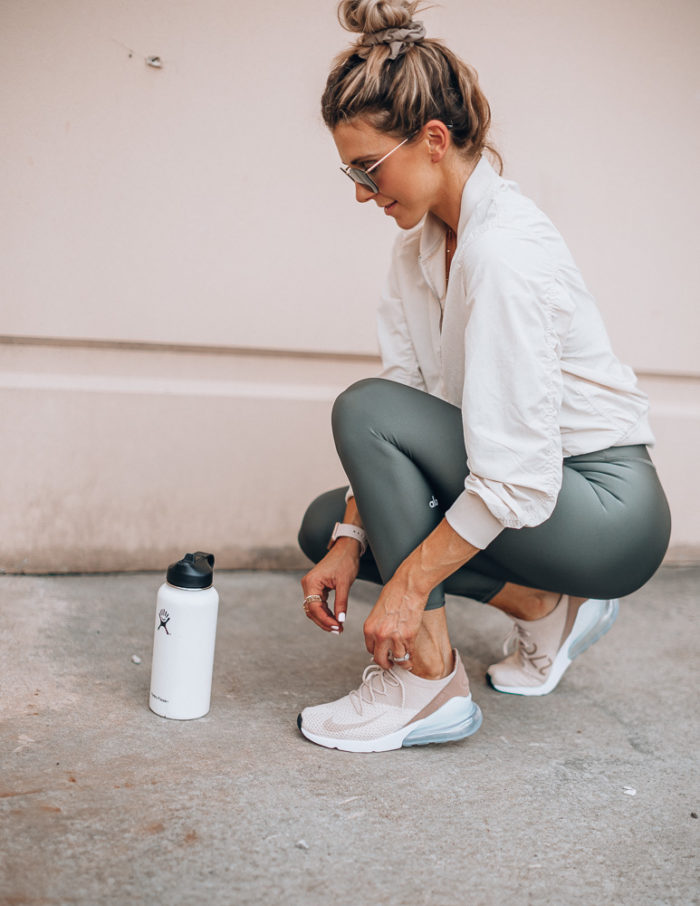 I know I talk about my Hydroflask so much but I love it! It literally does not leave my side all day and my water intake is much higher bc of this water bottle! Tip* I ditch the straw and just tilt the bottle and chug my water – no shame in my game!
So I got this for Christmas and I don't know why I waited this long! This is life changing! I have dark wood floors in our main level and our rugs seem to shed and just all the dirt and stuff that gets tracked in the house. I am constantly using my Dyson to vacuum the floors. The Roomba now does the work for me! It is so nice to have one less thing to worry about cleaning at the end of the day. Plus, since I work from home, it drives me crazy if the house is dirty so it was a big distraction from work. I linked the exact model that we got. I did my research before picked what model and found the best price for this exact model here!
The one cami (that I own in multiple colors) that I wear year round. It is stunning alone with layered necklaces and your favorite jeans, or layered with a cozy cami or blazer for work. One of my most worn tops and most versatile. A great basic to have and it will never go out of style! Seen wearing here and here.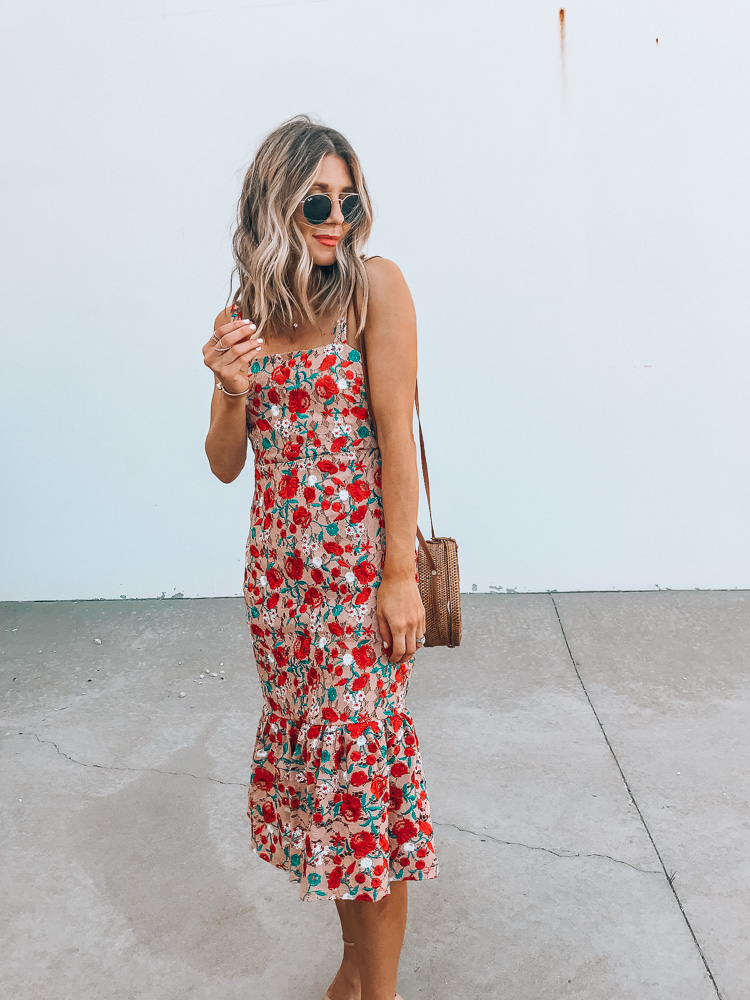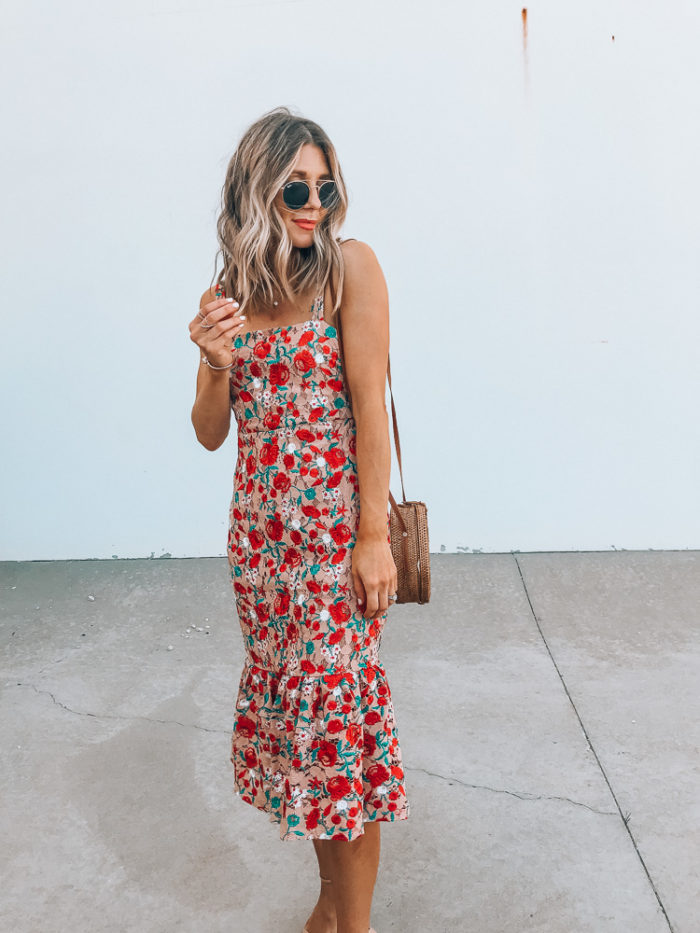 Okay so I go this dress early last year and it sold out almost immediately! Is is soooo pretty in person, flattering on all body types and can be worn year round.  I got so many compliments on it when I wore! It is so unique with the prettiest details. çd f rfdscxzWear to weddings, showers, events and layer with an oversized sweater for winter occasions!
See full blog post with dress here!
Why is it so hard to find good sheets?? It took me so long to find a good set of sheets. Maybe it's because spending over $150 on sheets is hard to swallow? Idk. but anyway I finally invested in a good set of sheets and so glad I did. My husbands exact words after we first used them.. "these are life-changing". Definitely worth the $ and I just purchased another set and tossing out our old sheets.
I am pretty sure you have seen this everywhere. The instapot is worth the hype and makes life sooo much easier. Making meals is so much easier, even if you only have 15 minutes- you can cook a whole frozen chicken! Once you get the pot you will need recipe ideas and I love this Skinny Taste One and Done Cookbook for all my instapot meals.
I traveled so much last year and the one thing that saved me was this travel makeup bag. It makes packing your makeup and brushes soooo easy! They is a post for everything and all your beauty items are organized and packed securly so makeup doesn't break or spill open!
Don't forget, let me know your favorite purchases from 2018!
Becky xx
OTHER FAVORITES FROM 2018!