BY CLAIRE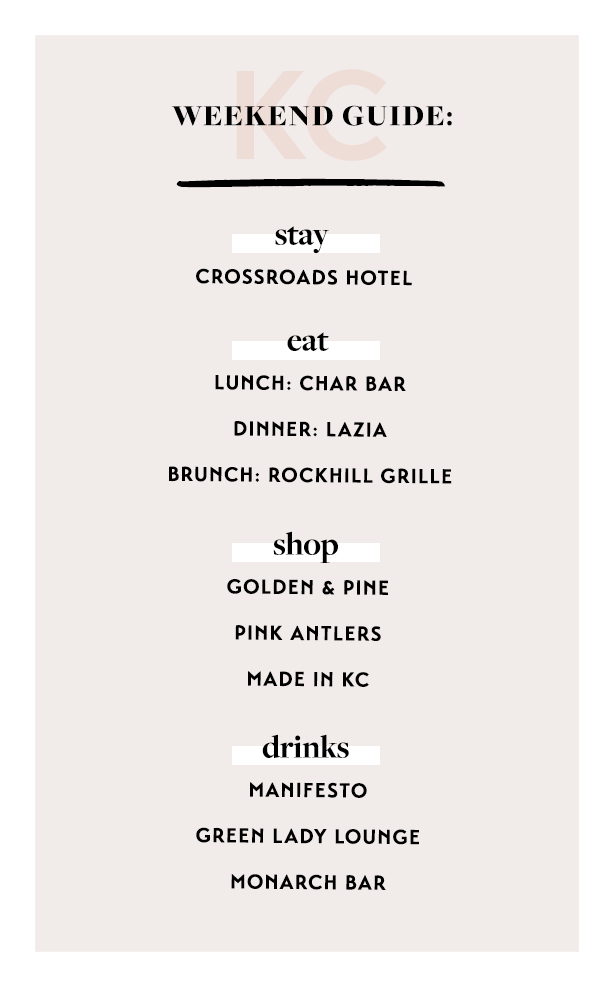 Kansas City pride is almost tangible. You feel it through the KC apparel everyone seems to be sporting and in the support of small/local businesses and restaurants. It's a city where you get the best of both worlds; all the characteristics of a big city like top notch dining, entertainment and downtown life and the small-town feel spread through the love and pride for our sports teams and entrepreneurs alike. But perhaps one of the best parts of Kansas City is that, even in all the action downtown, you won't get bogged down by impossible traffic and can easily see the whole city in one weekend. There is so much to see and do and just enough time to get full experience. I've put together my favorite places to stay, eat, drink and shop for the perfect weekend here in KC!
Where to Stay…
COUNTRY CLUB PLAZA :

The Raphael Hotel // The Raphael is a luxury boutique hotel directly across the street from the Country Club Plaza, one of Kansas City's most prominent shopping and dining areas.  It's location, old charm and European style makes it one of Kansas City's most popular hotels.
CROSSROADS:
Crossroads Hotel // This is a fairly new hotel that opened up and quickly became the hot spot for all KC locals and visitors. It brings a modern and historic twist to this growing area. Crossroads Hotel features an array of inviting dining and drink options including a modern take on the classic Italian steakhouse, a lobby cocktail bar, and rooftop oasis with bar, cafe, and uninterrupted views of the city.
DOWNTOWN:
The President Hotel // This hotel originally opened in 1927 and has since been renovated and restored (2016 was the most recent renovation). It is in the heart of the Power & Light District. It is walking distance to the Sprint Center, the free tram will take you to Union Station or the River Market. It is also home to the Drum Room which makes amazing cocktails and a fantastic breakfast buffet.
Where to Eat…
BBQ: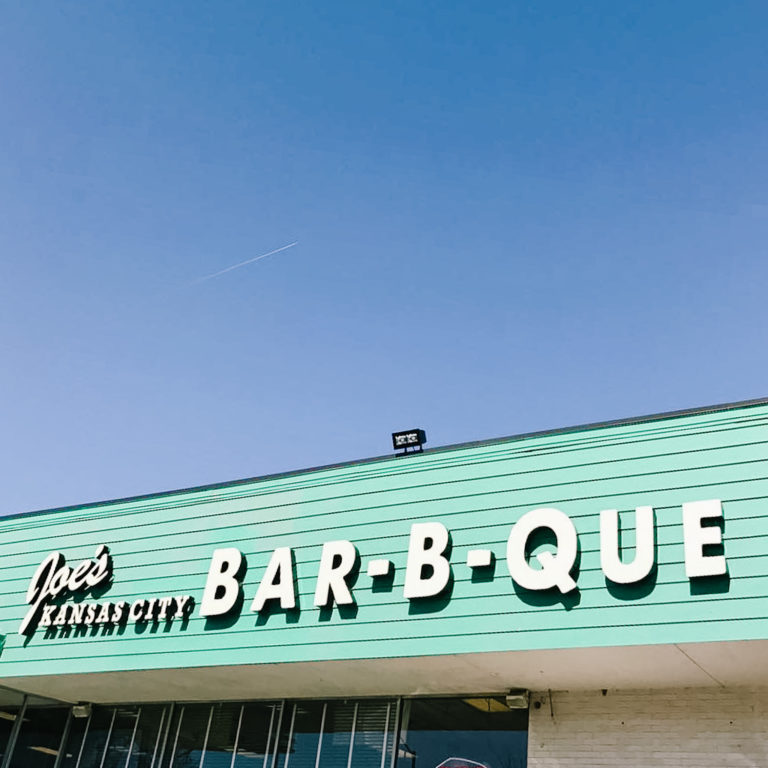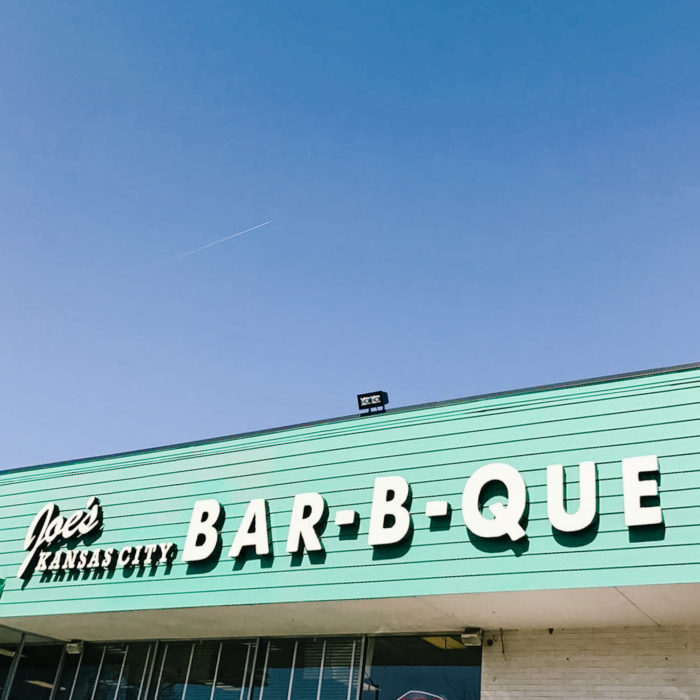 Joe's KC // Joe's Kansas City Bar-B-Que was named America's "best BBQ restaurant" by the New York Post. Which makes it a must try when visiting Kansas City! They now have 3 locations but the original is still out of a working gas station and is the place to go for the full experience of America's Best BBQ!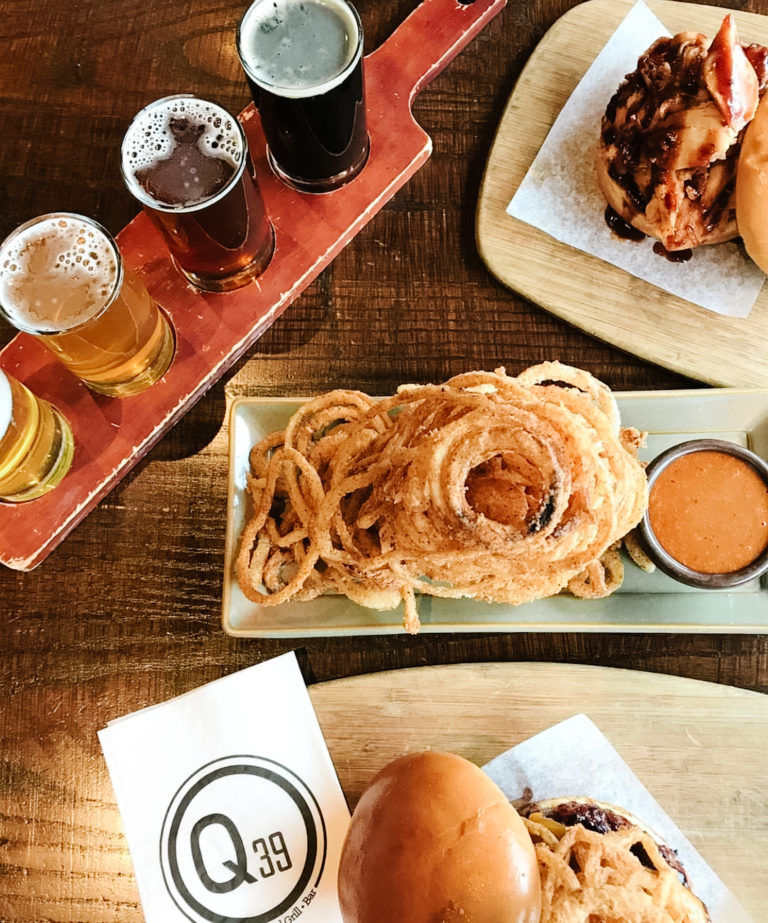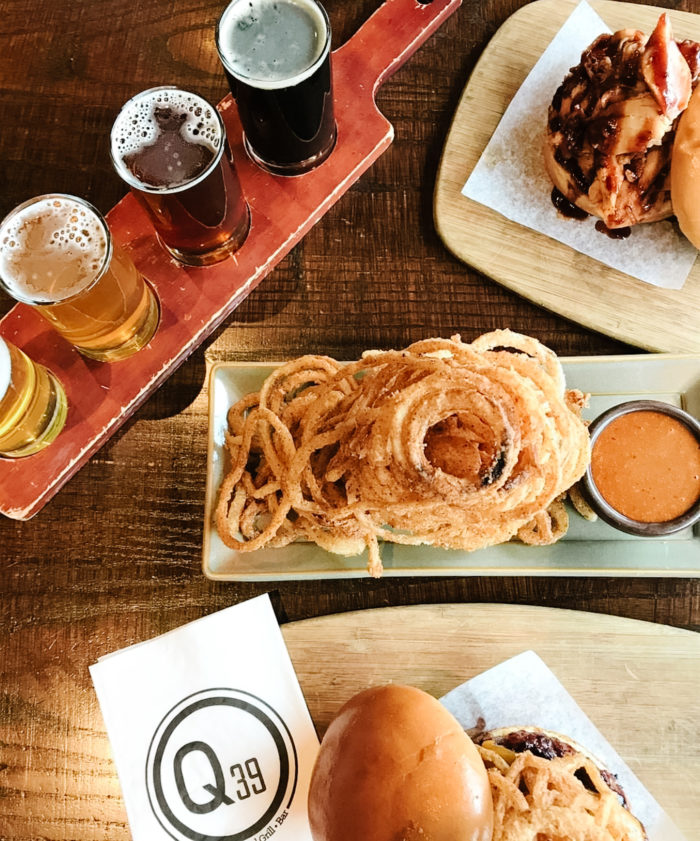 Q39 // After my first visit to Q39 it quickly went to the top of my list for great BBQ in KC. It has an innovative take on BBQ but still includes the tradition items that are my go-to. I love the bacon-wrapped shrimp and the southern pride sandwich and be sure to get a side of the spicy onion straws!
Jack Stack // A family owned company that has been around since 1957! The BBQ has been perfected and the quality is always consistent and will keep you going back.

Char Bar // The atmosphere at Char Bar is like know other! Not only do they have a large outdoor space filled with games but their food is outstanding! It is a great place for large parties (kids & dogs are welcome).
MEXICAN:
Photo Via // Shanley Cox
Taco Republic // The best fajitas in town and I have tried a lot! Plus they have a large, comfortable patio to sit, relax, and sip on a margarita and play yard games!

Brookside Barrio // Another great patio spot. Super laid back and taqueria-inspired restaurant! I haven't found anything on the menu I don't like. My very favorite are the Mexican "street" tacos and the loaded queso!

Port Fonda // Takes a different approach to your standard Mexican restaurant. The menu is imaginative & adventurous with a vibrant atmosphere! My personal favorite is the casitas tacos: braised pork shoulder, adobo, grilled pineapple, cilantro, onion and fresh-squeezed lime.
AMERICAN: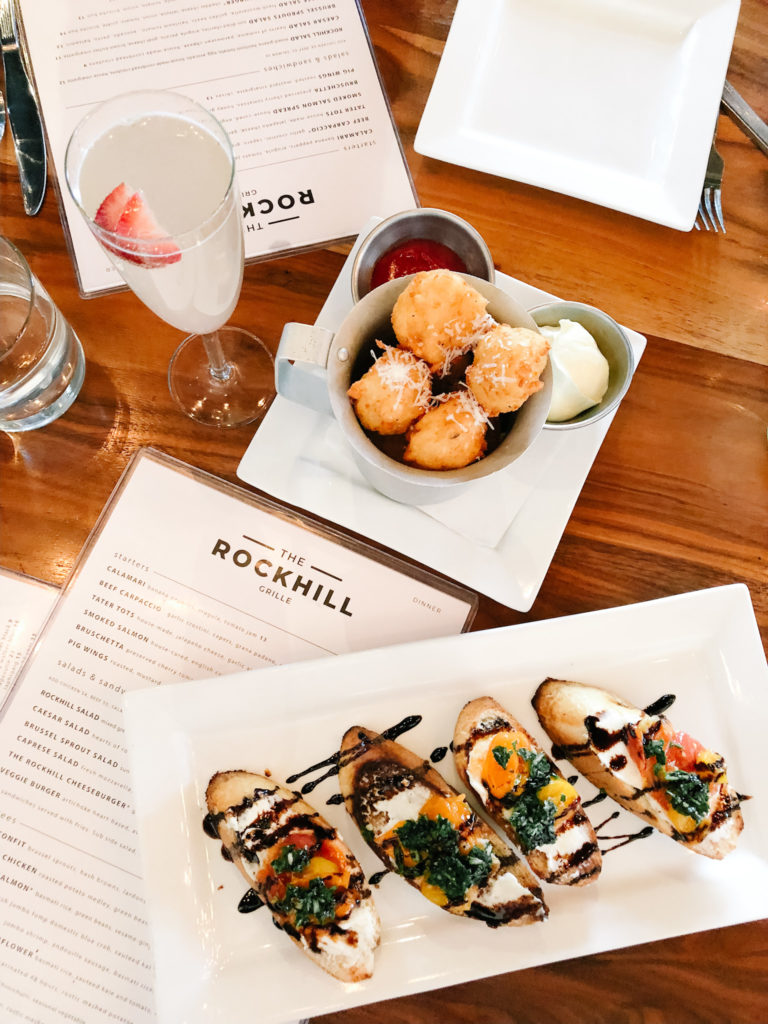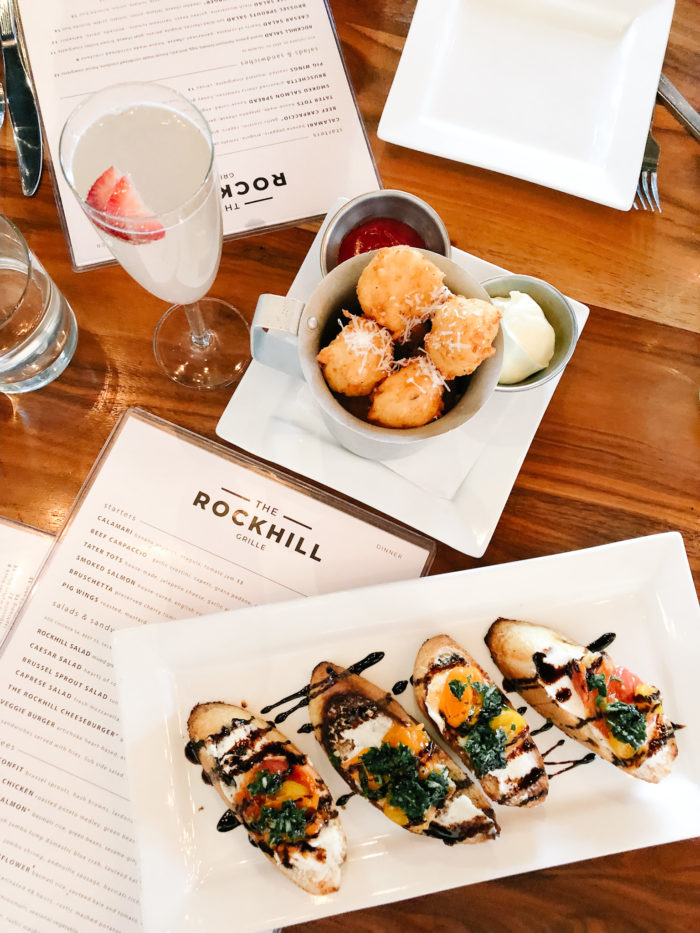 The Rockhill Grille // A classic American restaurant serving familiar staples with a modern flair. I love the decor and design of this restaurant along with their drinks and apps. They are known for their tater tots and my favorite their bruschetta!

Gram and Dun // Located on the Plaza, Gram and Dun is an innovative American restaurant with a warm yet lively atmosphere. I love their hamburger, cheese plate, and your not so standard potato chips!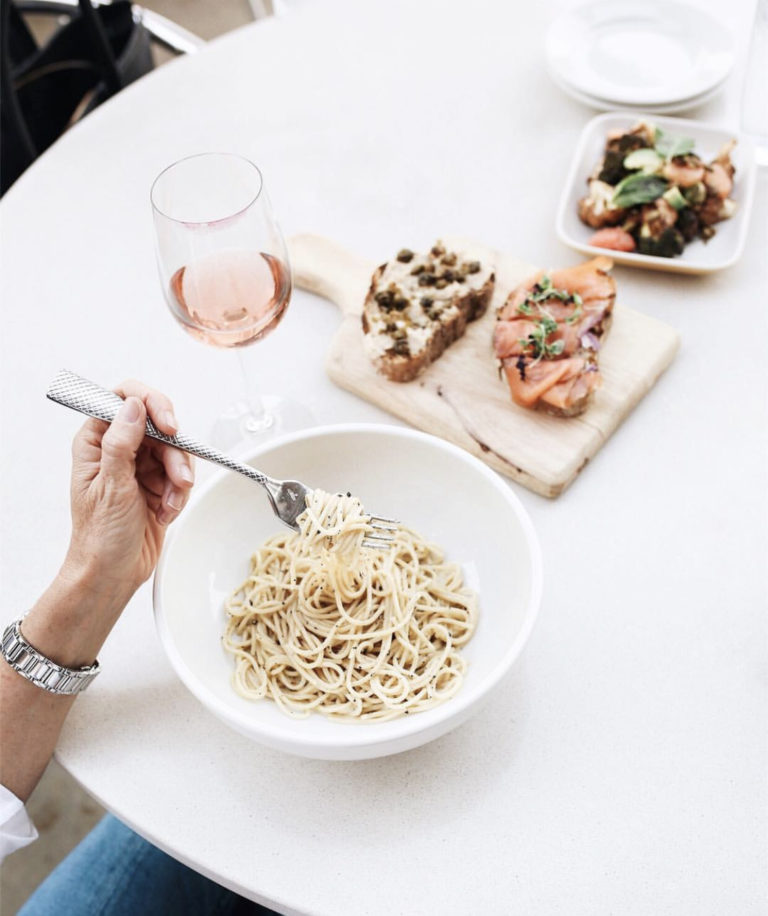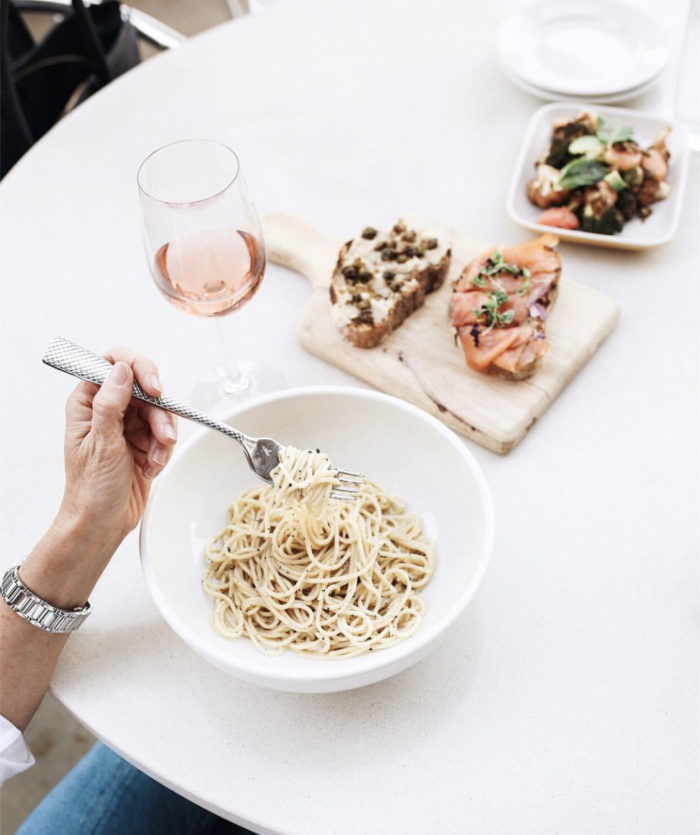 Photo Via // Shanley Cox
Urban Table // This restaurant has an urban market vibe! It is great for brunch, lunch and dinner! It is a testament to American food done right.
ITALIAN: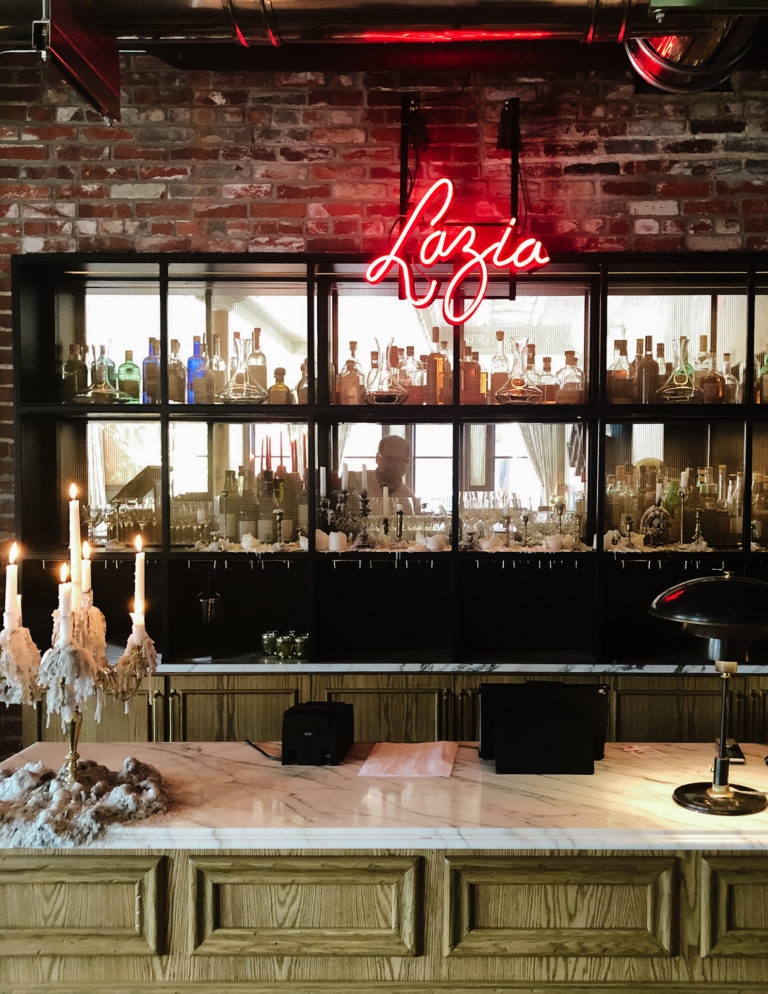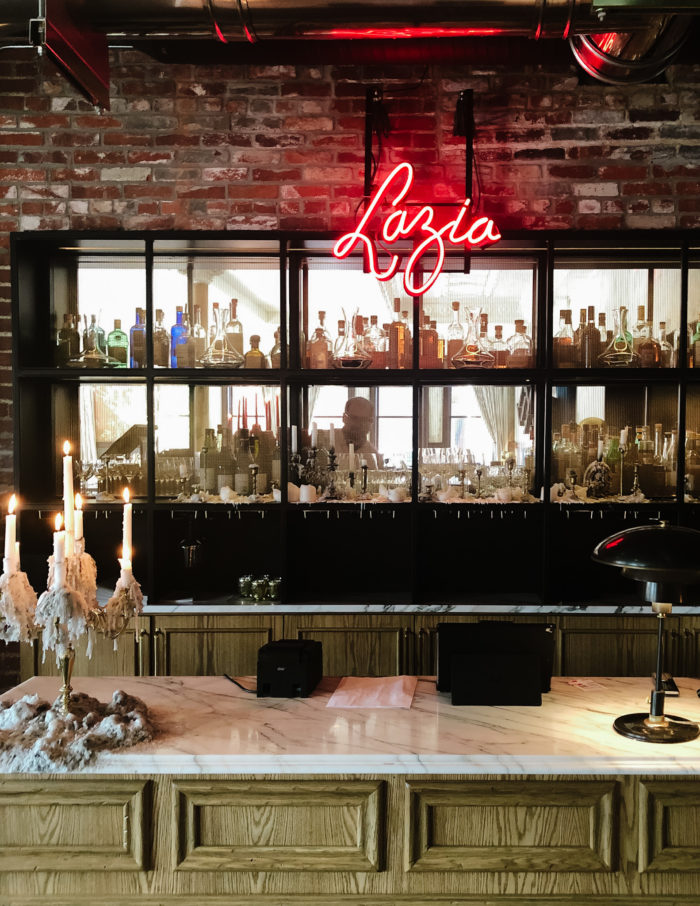 Lazia // A lively candlelit atmosphere right in-side the Crossroads Hotel. I love grabbing a drink at the hotel bar before or after dinner.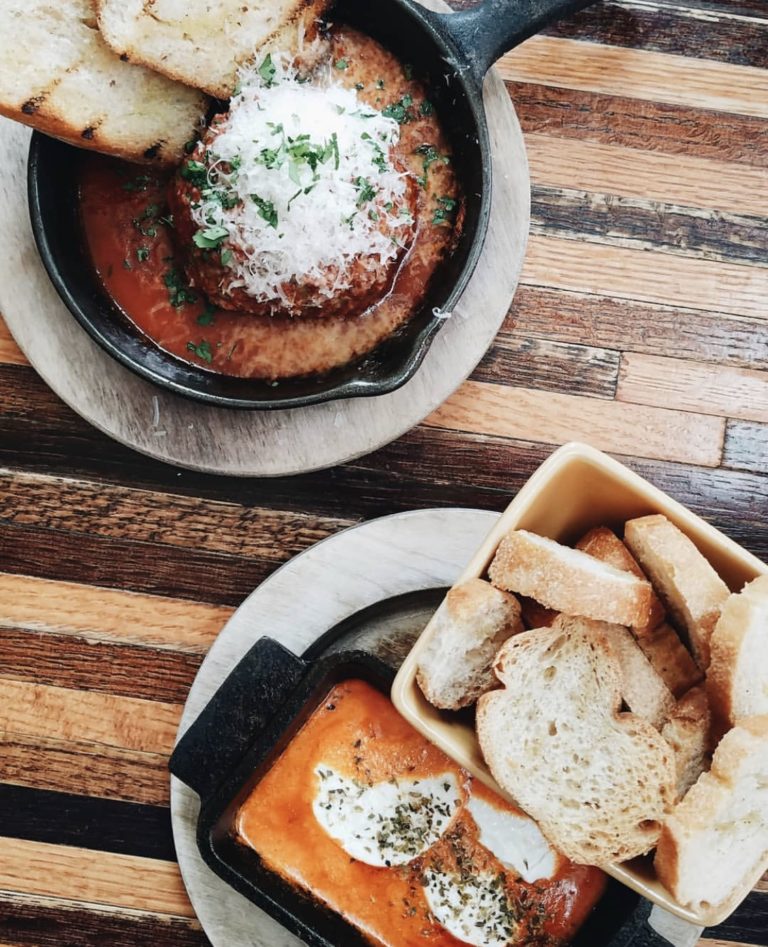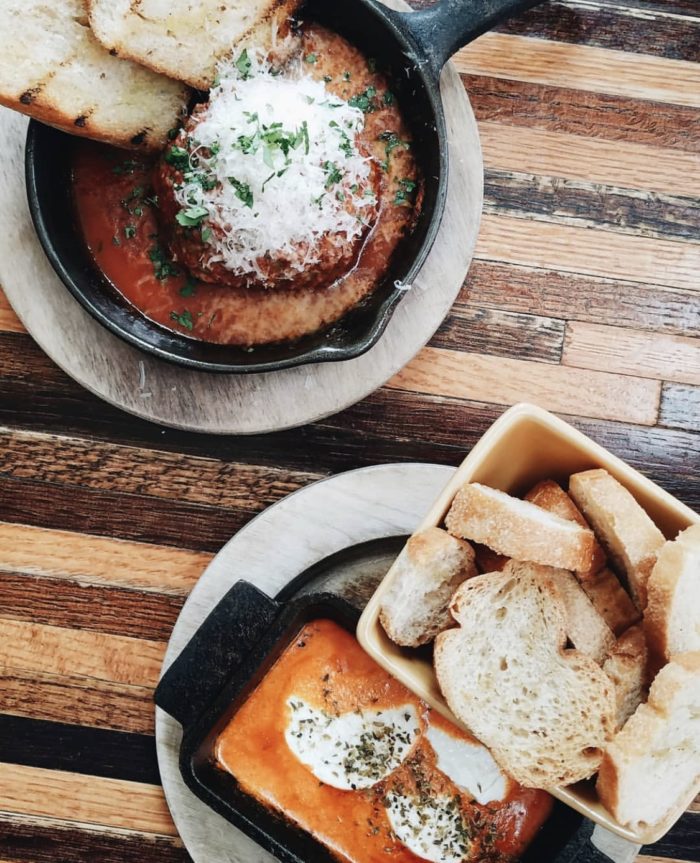 Photo Via // kc_local
Ragazza Food & Wine // These 2 items right here are unbelievable- roasted goat cheese and the meatball grande. I love the small, intimate vibe of Ragazza's and the wine and food don't disappoint.
Osteria Il Centro // Cozy, romantic restaurant with refined Italian food & an extensive wine list.
Where to Shop…
COUNTRY CLUB PLAZA: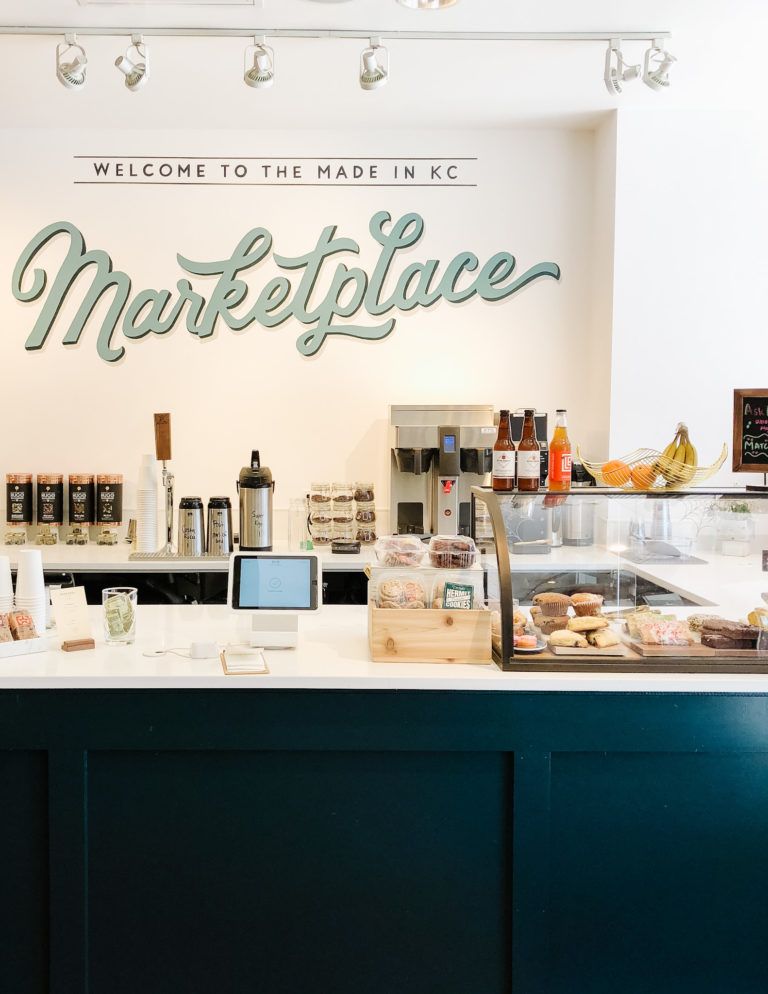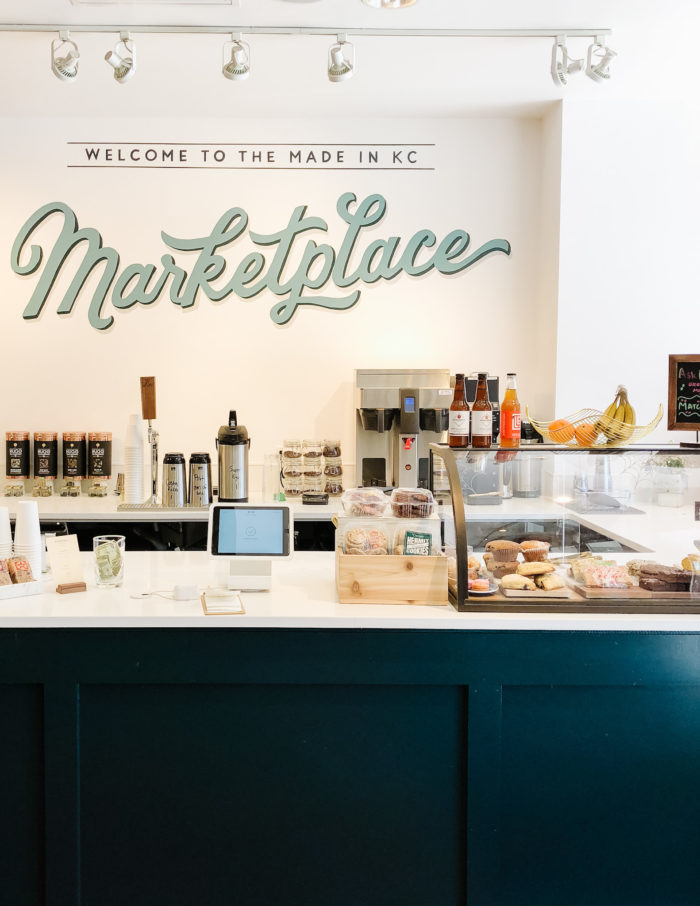 Made in KC MarketPlace // Growing from a pop-up shop with 13 artists, Made in KC now features work from over 200 local artists, designers, and makers.
Barton Perreira // Super unique eyewear you don't see everywhere!
BLDWN Market // I love the curated collection at the Baldwin Market. This sleek, modern retailer offers on-trend apparel, from outerwear & knits to premium denim.
PARK PLACE: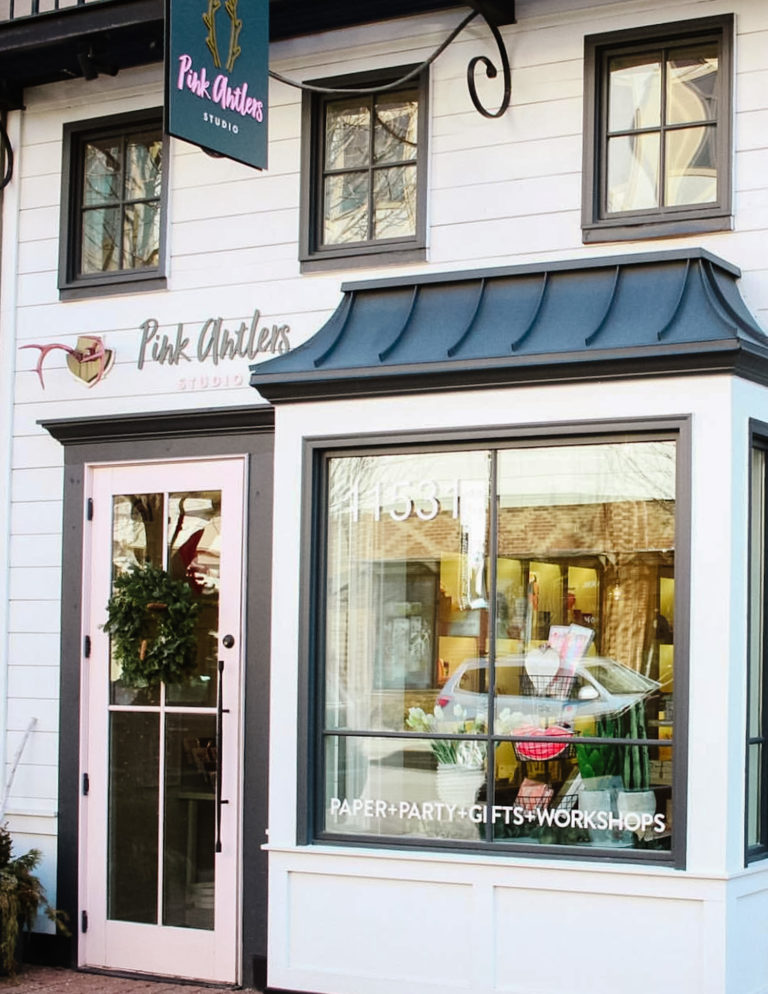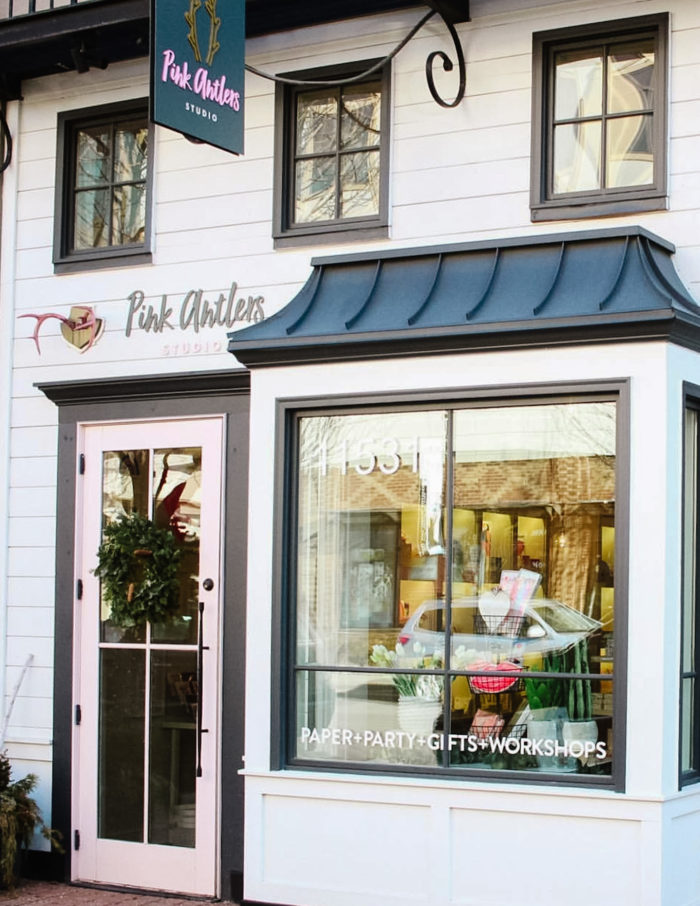 Pink Antlers // A mother and daughters team who, with a shared love for all things paper, party and home decor, opened Pink Antlers in August 2016. Pink Antlers is a one-stop-shop of hand selected goods that will shed light on your creative side.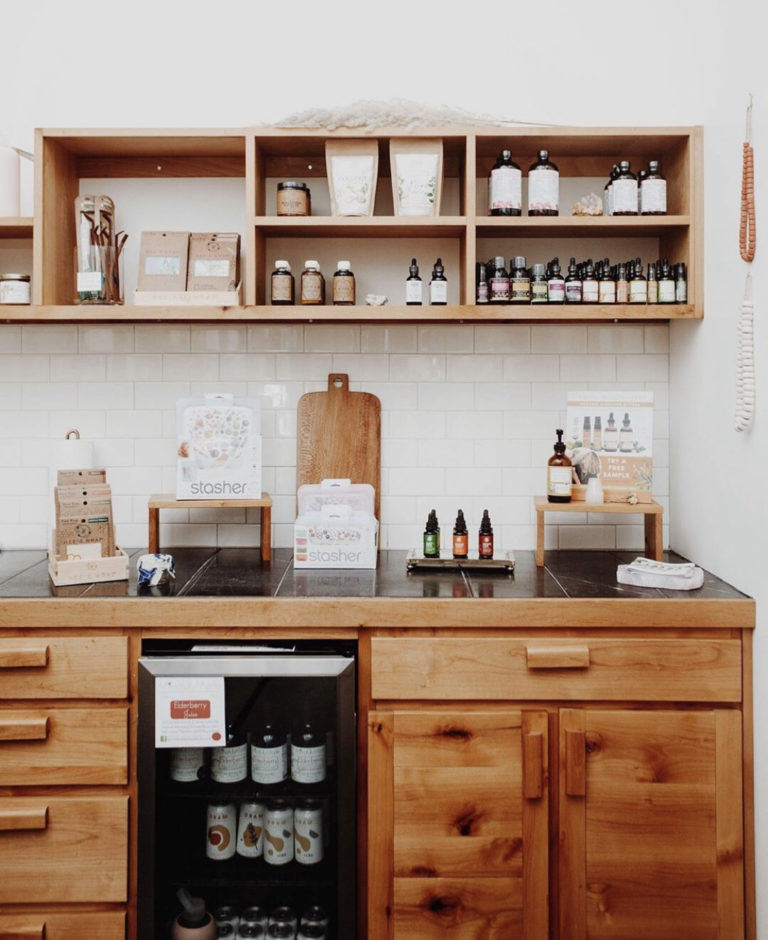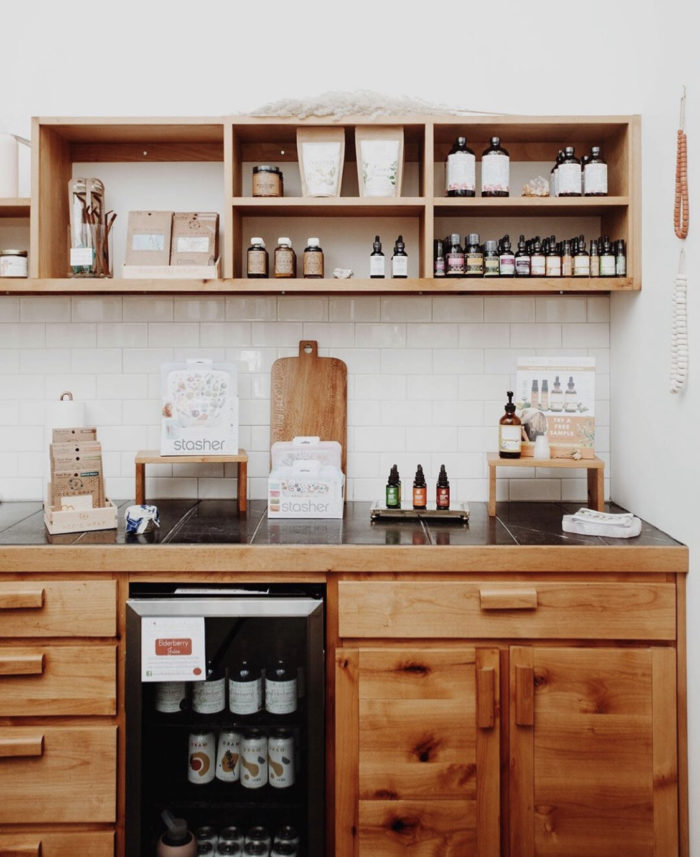 Hand & Land  // Hand & Land  has sought out the daily necessities for living a natural, simple and thoughtful lifestyle. Here you will find a variety of hand picked organic beauty products formulated by intuitive and dedicated purveyors of sustainable and natural skin care, hair care, botanical fragrances, essential oils, jewelry, home goods and more.
PRAIRIE VILLAGE: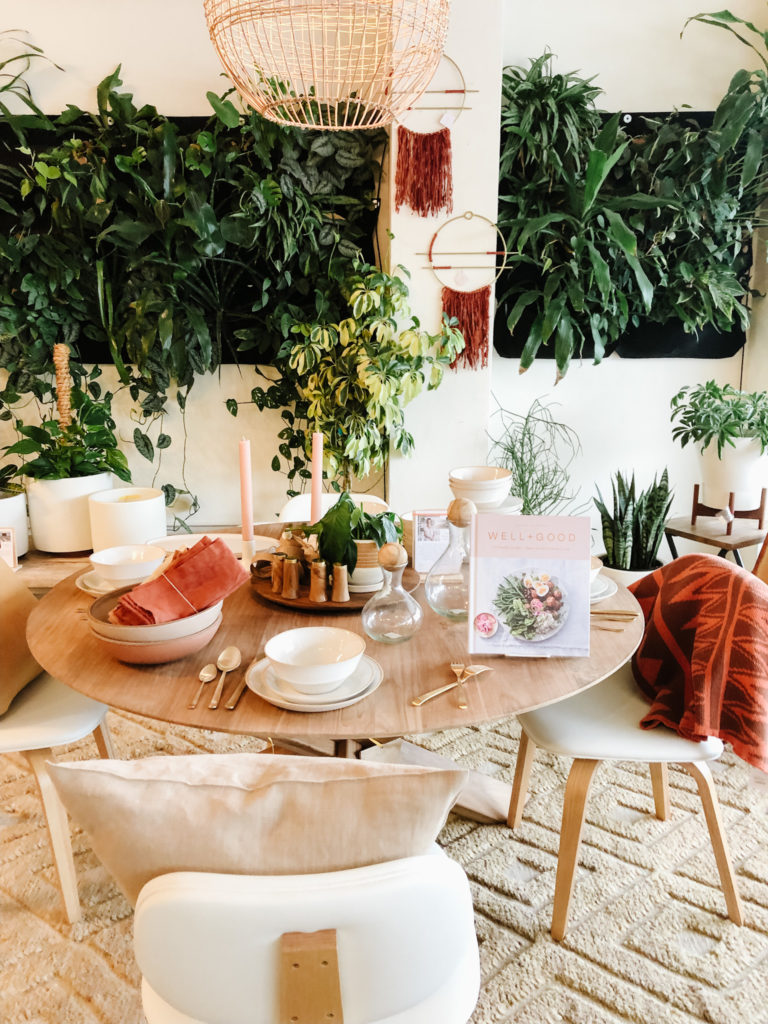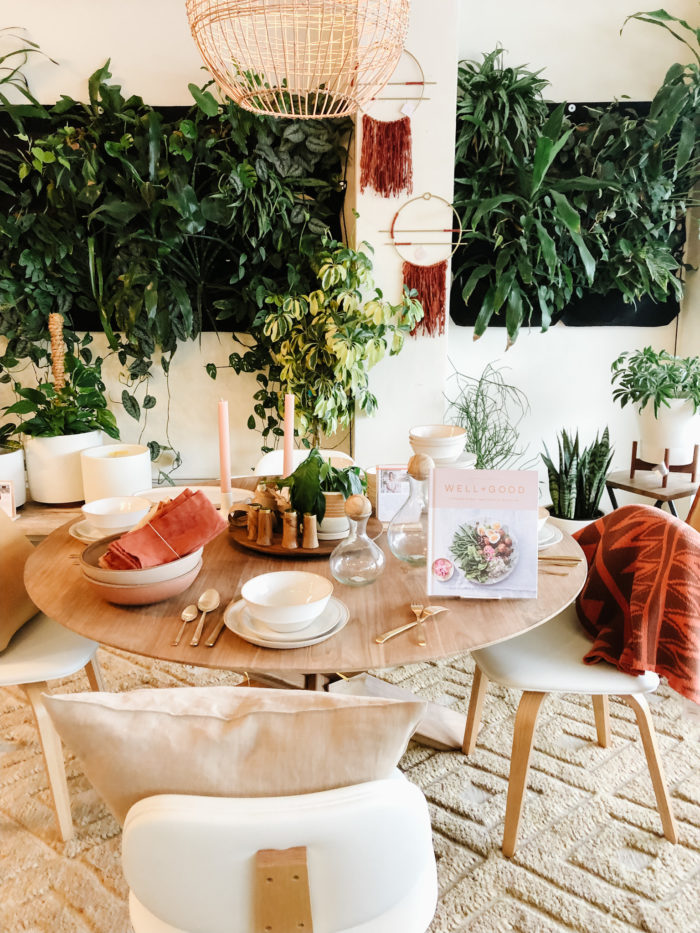 Golden & Pine // Golden & Pine is an ethical home boutique that shares the story behind every design. They have a personal connection with each of the makers to help you curate a livable + interesting home that's full of stories.
CROSSROADS:

Hutch // A great store for anyone who's looking for that clean-lined, modern style. It is known for a fresh, minimal aesthetic.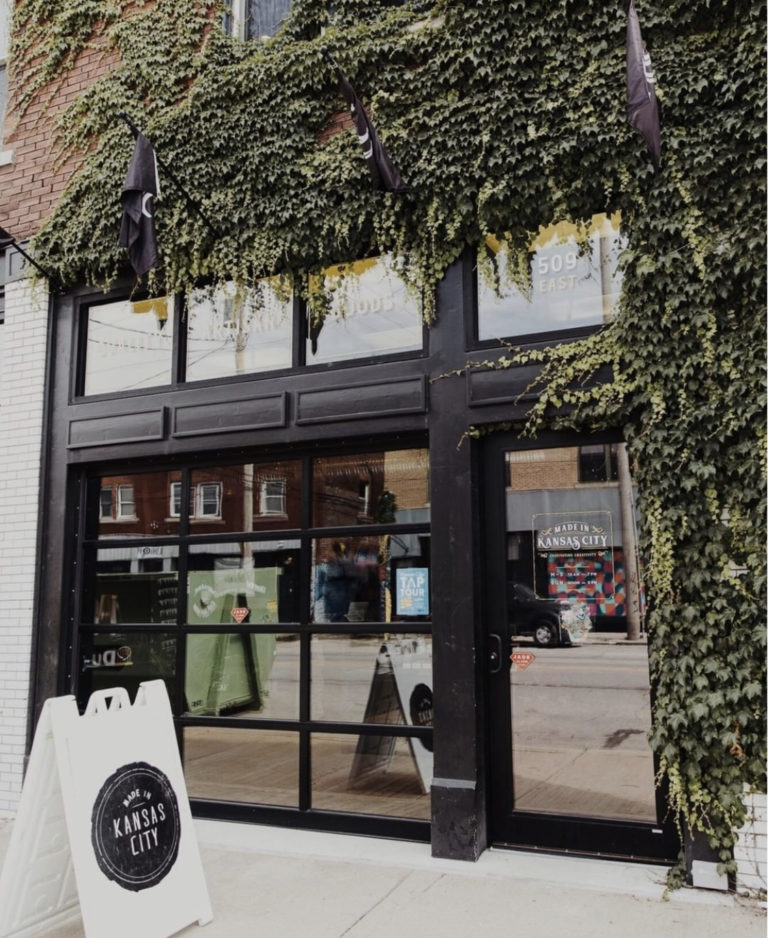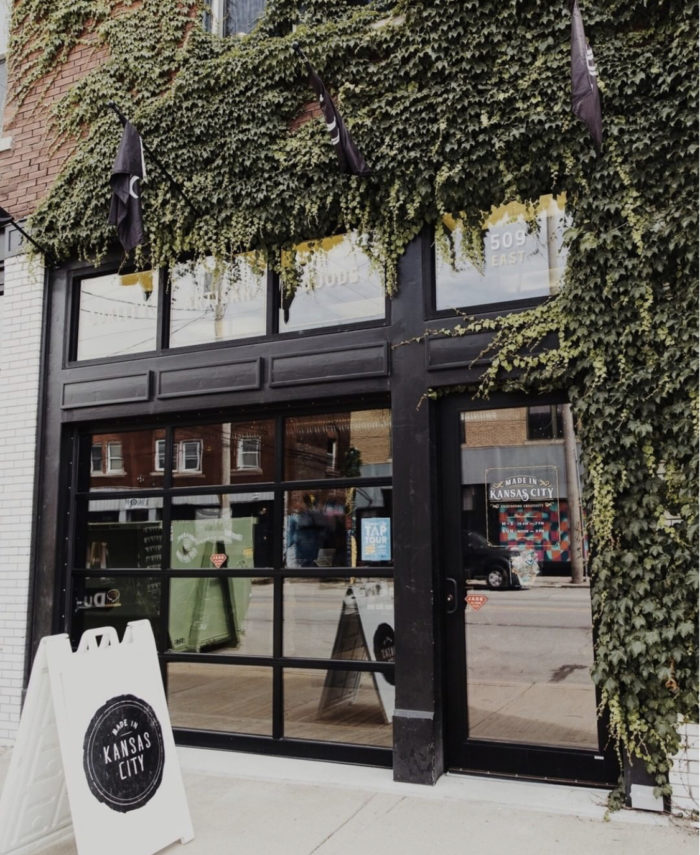 Made in KC //  Their flagship store is located downtown and it is home to hundreds of curated items all sourced locally!
Where to Drink…
COUNTRY CLUB PLAZA: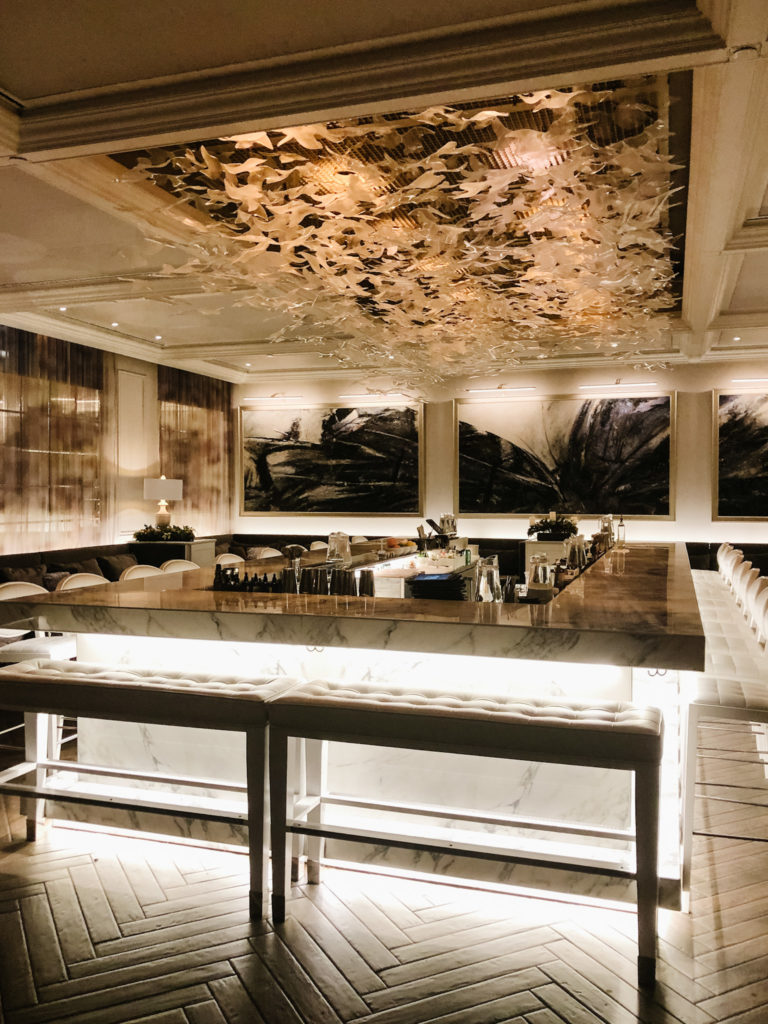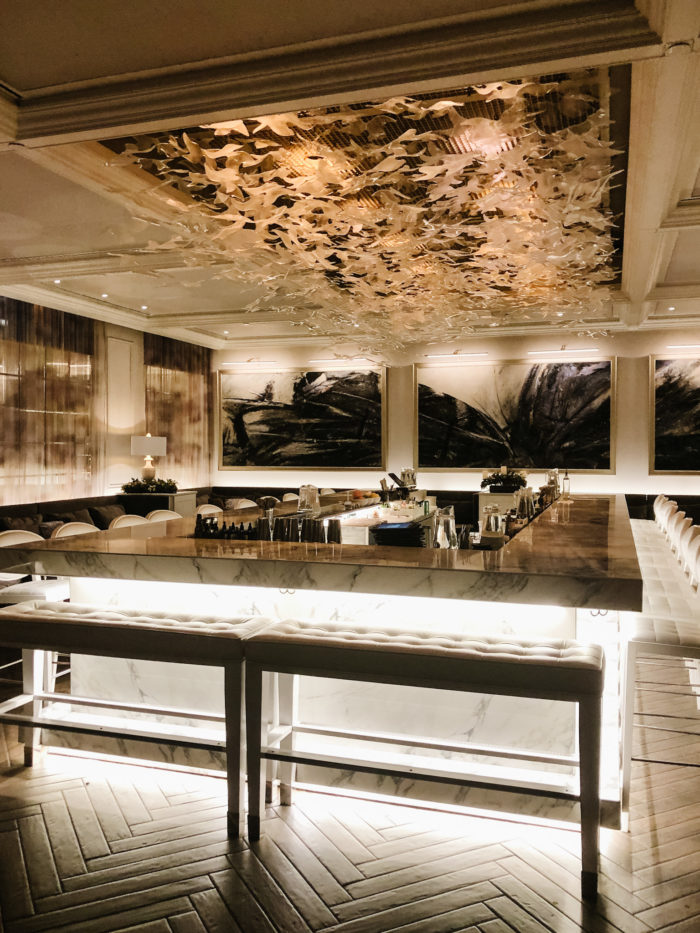 Monarch Bar // Chic, contemporary bar with craft cocktails & small plates, plus a patio.
CROSSROADS/DOWNTOWN:
Manifesto // This is a small, intimate speakeasy. You enter in an alley near a dumpster. Press a button to call in and head down to receive some of the best cocktails in town. You can text the number on their website to reserve a table.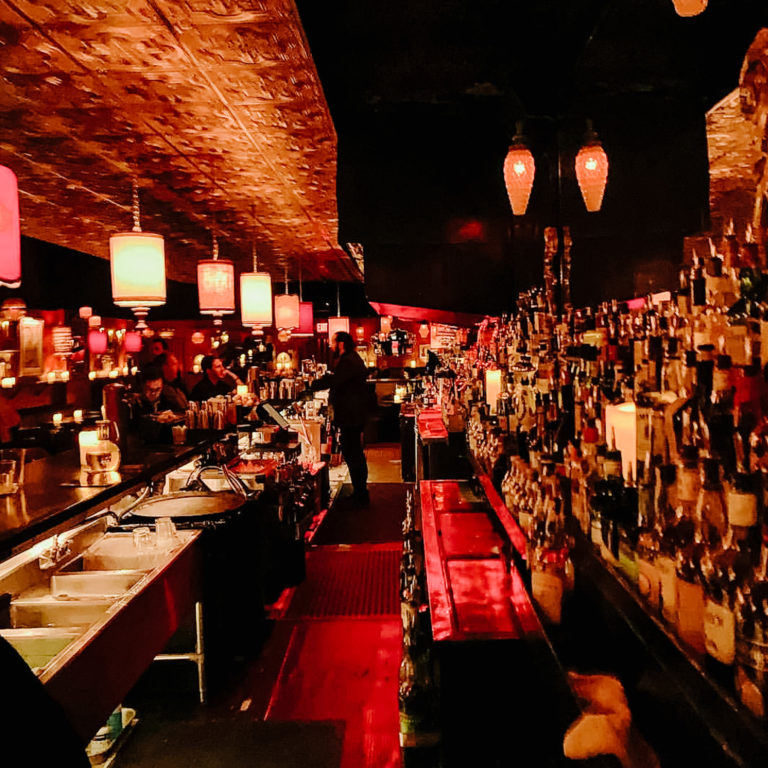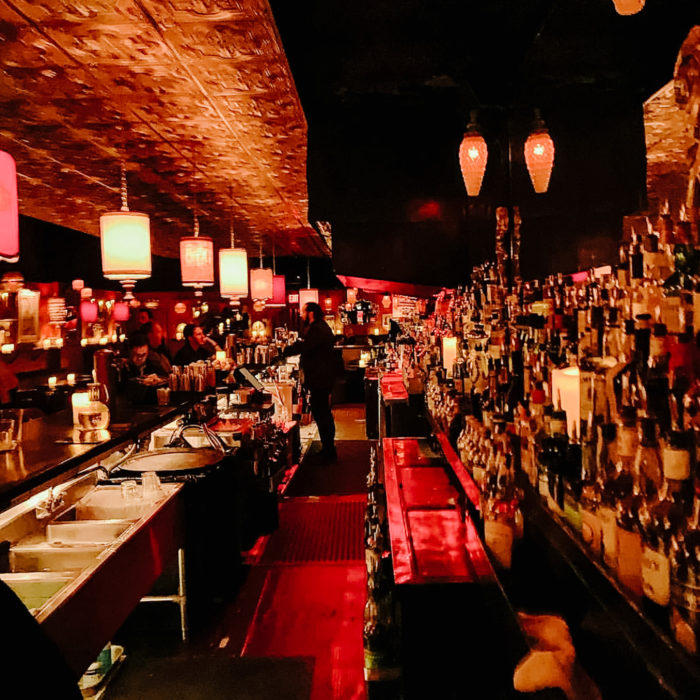 Green Lady Lounge // An iconic  Jazz bar in downtown KC. Offers two floors of live music every night amid a retro vibe, scarlet walls & a marble bar.
More on Kansas City: