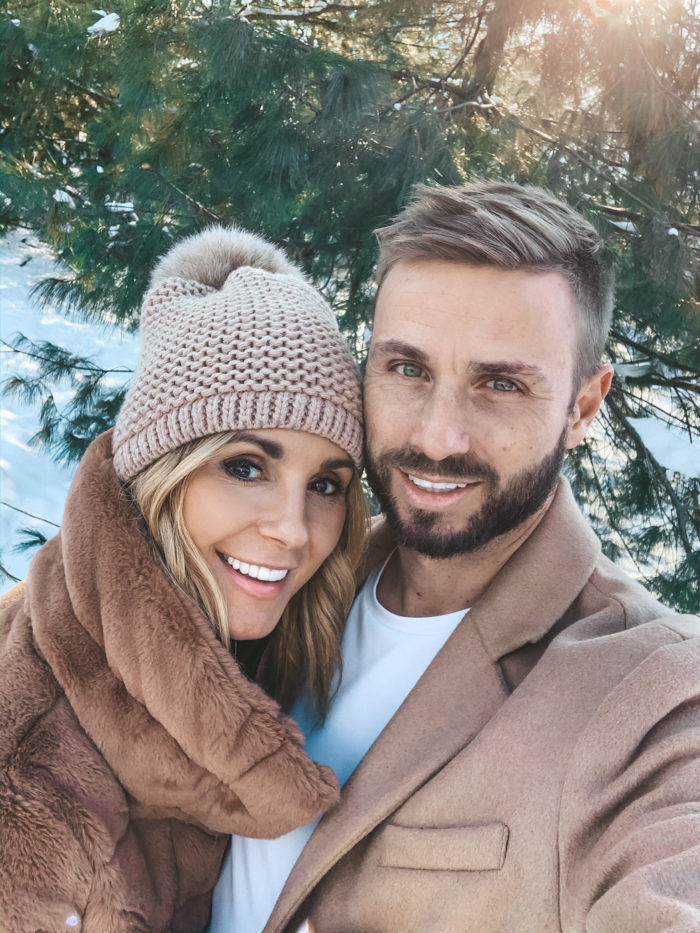 You may have recently noticed something slightly different about me. No, it isn't my hair color and no, it isn't a new makeup routine. It is my smile!! I recently got porcelain veneers and I am SO happy with my new smile and SO excited to share the results with all of you! My teeth were not horrible, but they were not straight on top and this has always bothered me. After much research and thought, I decided to get porcelain veneers! I am sharing the whole process – why I decided to get veneers, before and afters, and where I went – that way, if any of you are considering cosmetic dentistry and perfecting your smile – you can check out my experience. I highly recommend Dr. Scott at Harris Dental. His is one the best in the industry and has many options and treatments that can help you achieve the best smile you want!
Why I decided to get Veneers
One would think that being in front of the camera for many years shooting for the blog, I was confident with my smile. It was the exact opposite. You may notice in photos in years past I didn't show my teeth that much at all. My top teeth were not straight and it has gradually gotten worse over the years. I have one side tooth that stuck out further than the others and this resulted in the tooth behind it appearing darker. I also didn't have a big, wide natural smile. My teeth were somewhat small and my smile was not broad. I tried the at home retainer style straightening, but I wasn't great at keeping up with it and the process didn't help better my smile. I had been considering cosmetic dentistry for a long time. I have a few friends in the past year get veneers and it really had me intrigued. I ended up reaching out to my girlfriend who had cosmetic dentistry done and got the details on her process with porcelain veneers. She shared her great experience and recommend Scott at Harris Dental.
The process started with a free video consultation with Dr.Harris. Many patients travel to Dr.Harris to have work done on their teeth, so video consult is very common at their office. Prior to the video consult, I sent in pictures of my smile as well as a description of what I disliked about my smile. During my video consult, he shared with me how he could correct what I did not like as well as pointed out some other things he could improve upon that I had not thought of. Things like broadening my smile by doing 10 veneers teeth and creating symmetry in my gum line- who knew!? I got to see a rendering of what my smile could look like – it was incredible! He also showed me a bunch of his patients before and afters. This was SO helpful. Seeing their smiles before and after assured me that so many had amazing results and that the look was very natural! I knew I didn't want Hollywood teeth; I wanted a healthy, natural-looking smile that I didn't think twice about sharing. Something that wouldn't make people ask: Are those your own teeth?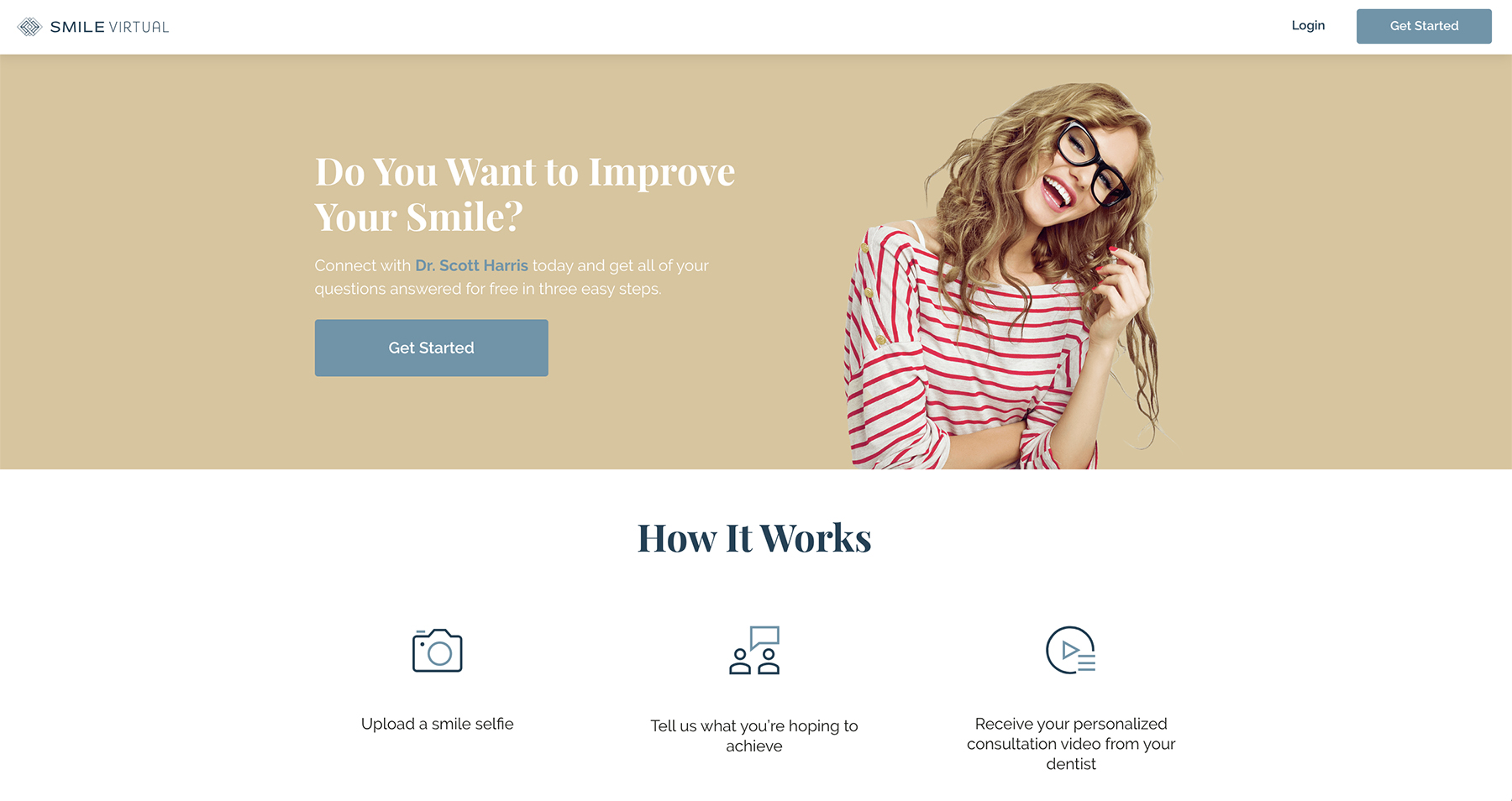 Getting the Veneers
After the video consult, I had my local dentist create mold impressions of my teeth to mail to Dr.Harris.  Dr.Harris can do the molds at his office, but it seemed like an unnecessary trip to PHX when I could get that part done in KC.
Using the impressions, Dr.Harris creates temporary teeth to put where your permanent veneers will go. These are very similar to how your permanent will look, but do give you the opportunity to tweak things if you aren't completely happy with the results. A couple weeks later, I returned to PHX to have the permanent veneers placed. Both appointments were very quick and only required me to be in PHX for one day. The procedure was not near as uncomfortable as I had imagined it would be! I listened to a podcast and allowed myself to relax while laying in the chair.
Results: Before & After
I've had my new teeth for almost 2 months now. People definitely noticed that something had changed, but most are not sure why. Which is great! I do not want them to instantly notice my teeth. As you can see in the pictures — my veneers are not blindingly white, overly tall, or thick or squared off. They match my natural tooth color and follow the general shape of my teeth prior, which is exactly what I wanted. That is one thing Dr. Harris rest assured me that my smile would be natural and very similar to my prior shape of teeth, just better!