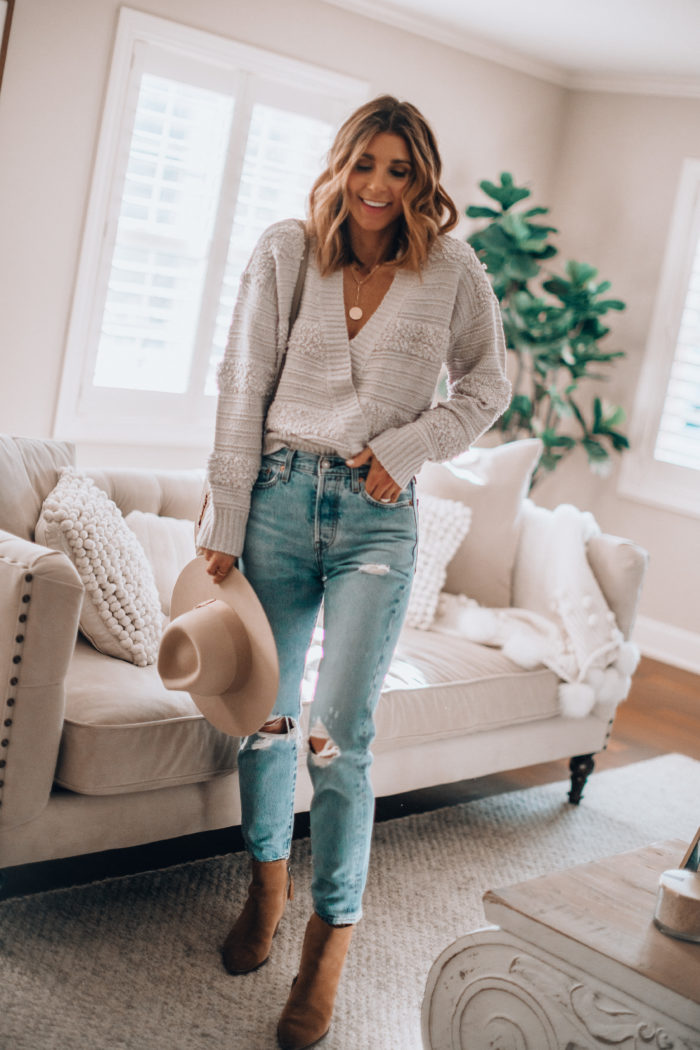 I don't want to get anyone too excited by talking about spring, but I can't help but think ahead! Spring is one of my favorite times of year to plan outfits because everyone is excited about new trends and busting out of all the heavy coats and winter boots. The trick is finding pieces now that can transition well into the new season. In preparation, I did some shopping at Nordstrom and found a few pieces that I know can work well now but also easily in the spring as well!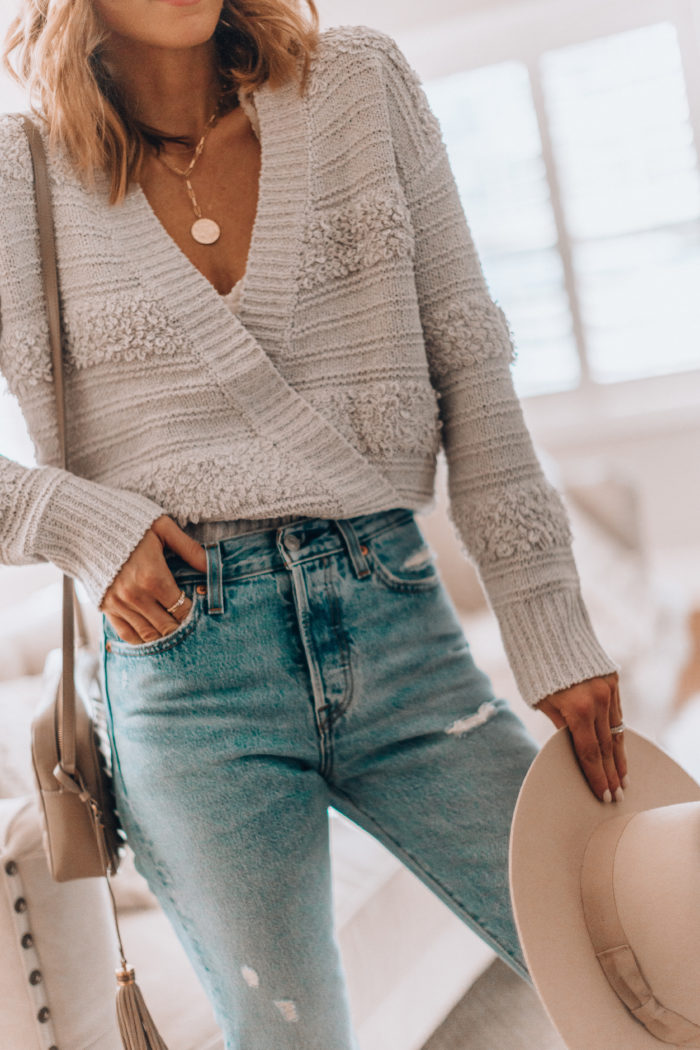 For this outfit, I chose some classics, namely my jeans and these boots. The jeans are Levi's and they're my go-to pair year-round. They're lightly distressed so they have a great casual vibe to them and the fit can be worn with almost any shoe/top combination. And the boots I know will be a transition staple for me throughout the next few months. They keep my feet covered and warm in winter but the split shaft is perfect for when more spring-like temperatures roll around. Plus the color goes with everything in my closet!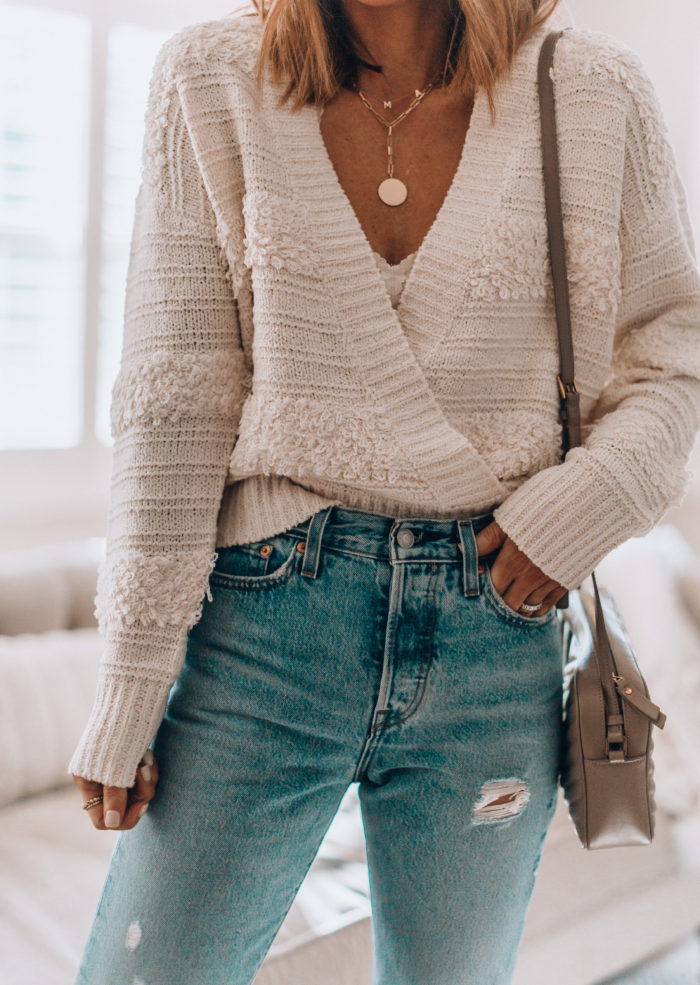 I also picked up a few sweaters that check all the boxes for that winter-to-spring look – still warm and cozy, but they have a fresh and fun feeling as well. I love the puff shoulders on this short sleeve option. It's such a fun way to add some personality to your outfit. And the fuzzy texture of this wrap-style sweater is so cute and the fit is extra flattering. Both of these sweaters just lighten things up a bit making them perfect for sunny winter and spring days.