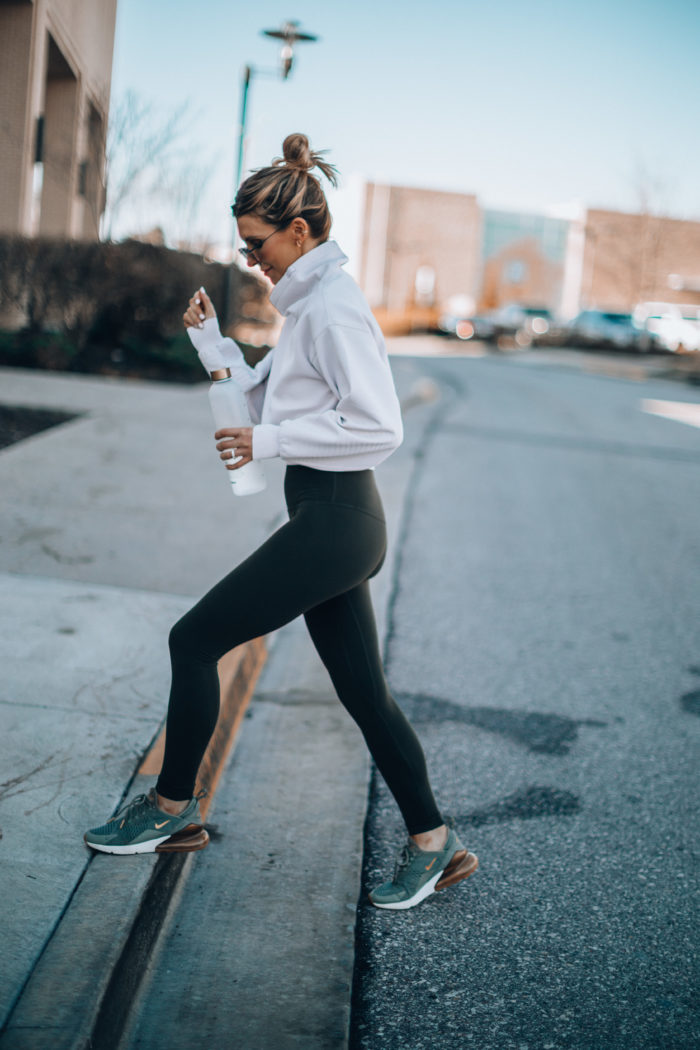 One of the most-asked questions I get is about my fitness routine. I love that you guys are all so interested in my routine because it's something I'm really passionate about. And although I do love sharing my workouts and tips, ultimately, I think it boils down to forming small habits that can make a big impact. Once you master the small things you'll feel ready and able to crush your fitness goals! To help you get started building these habits, I have 5 things that I thought I'd share that I think have made a big impact on my ability to make sweating a consistent part of my daily routine.
1 // Drinking lots of water
Staying hydrated is so, so important. Any time I take a group class or work with a trainer, they're always emphasizing how important it is to make sure I have a water bottle with me 24/7. I love this option from lululemon for this reason – it keeps your drink hot for up to nine hours or cold for up to 24 and is perfect for commuting. Staying hydrated helps your muscles recover, which is necessary to make it to the gym multiple days a week.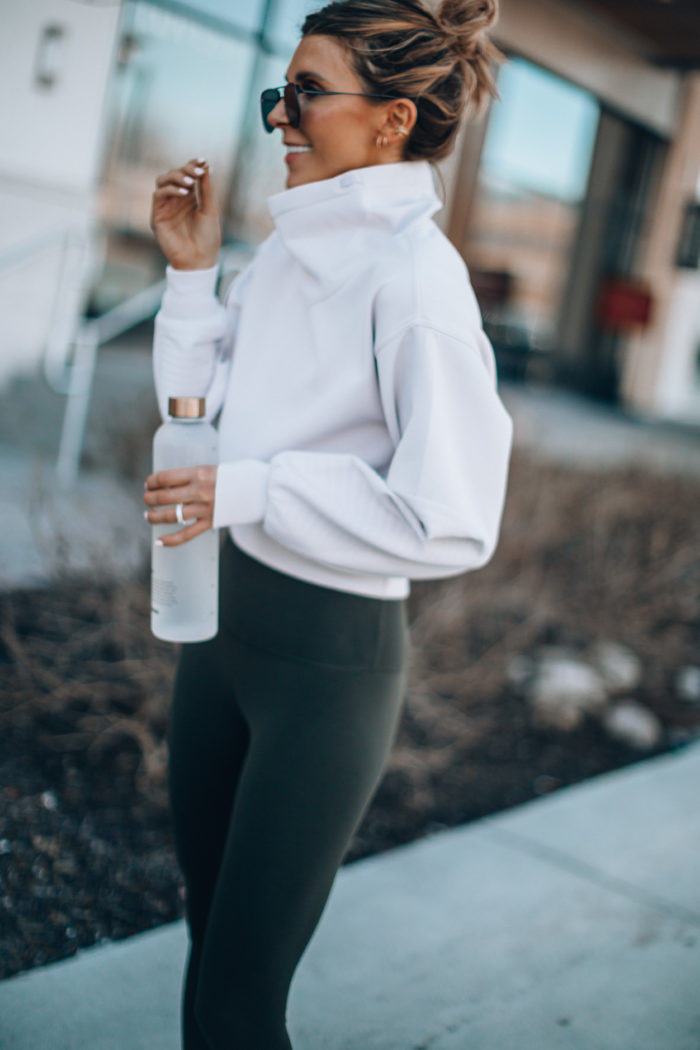 2 // At least 8 hours of sleep
I know some of you moms are looking at me like I'm crazy, and I get it! This wasn't always the case when the kids were babies but sleep has always been a priority for me so I could feel rested and ready to get in a workout the next day. When you're tired it's really easy to talk yourself out of things, so be sure to get the rest you need to kill it in the gym!