Gifts for the Frequent (or not so frequent) Traveler
Another November Friday, another 2019 Holiday Gift Guide! Today it's all about the traveler. These items are perfect for weekend trips, domestic trips & international trips; for the beginner traveler & the frequent traveler. Whether that's you, or someone on your shopping list, I've rounded up some of my favorite travel accessories that they are sure to love.


lip gloss kit // Someone on the go can never have too many travel sized items. Love having lip glosses in go to colors that will work with whatever you pack.
jewelry case // I get asked a lot about jewelry cases for traveling. This one is such a great size. It packed nicely in your carry on, which I think is the safest place to have your jewelry! Also great for weekend trips – it doesn't take up too much room in a duffle bag either. Earlier this year I also rounded up my 7 travel cases I pack for each and every trip including my favorite travel tote bag!
travel perfume & lotion // I love have travel sized items on hand and they make a great gift! The smaller spray tube is great for your purse/carry on, and if you're going on a longer trip, the bottle packs nice too!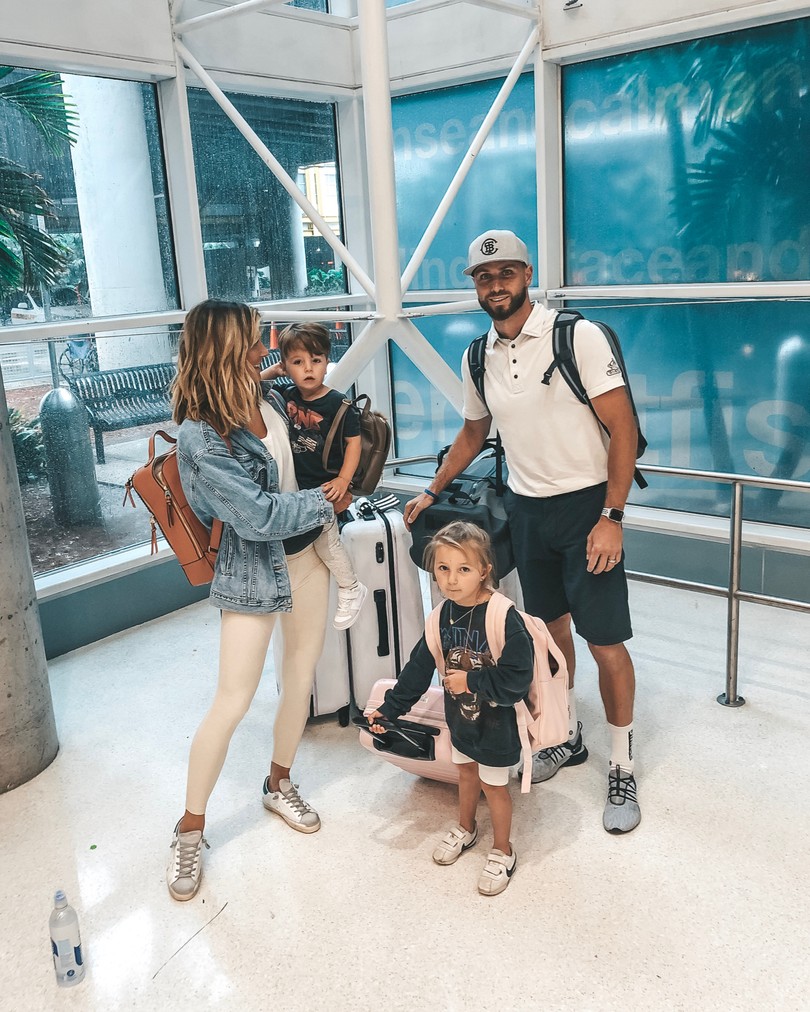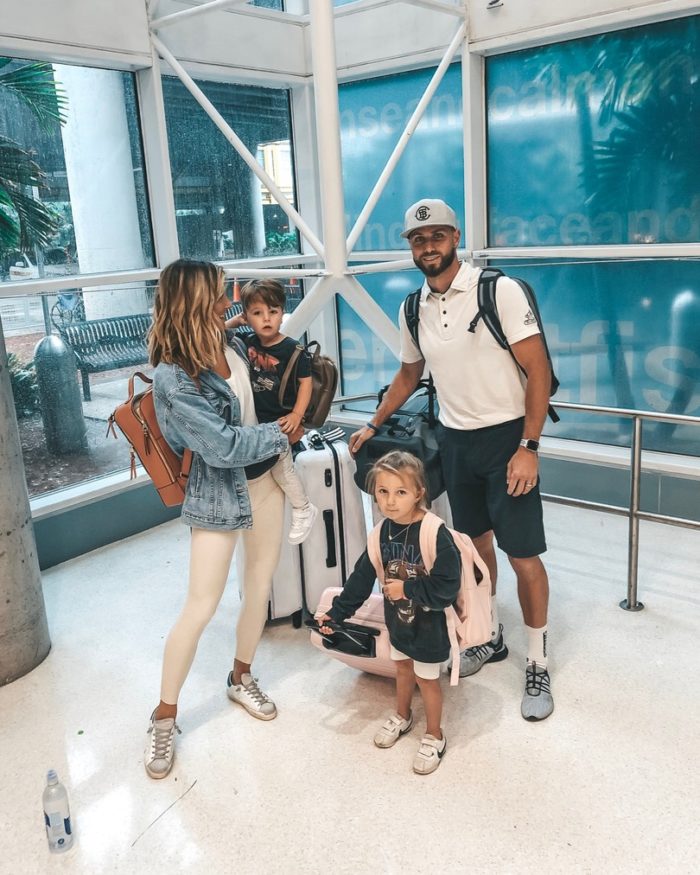 luggage set (here + here) // These CalPak hard-shell suitcases are our family favorite and an absolute must-have for frequent travelers.  This set shows a small carry on size, perfect for weekend trips or those of your that are compact packers (not me)! When it comes to traveling with the kids, these are our family's go-to. The medium & large size both have to be checked, but we love that we can pack both of the kids in the large size together for a family vacation. They are lightweight and have 4 spinner wheels making for effortless carrying.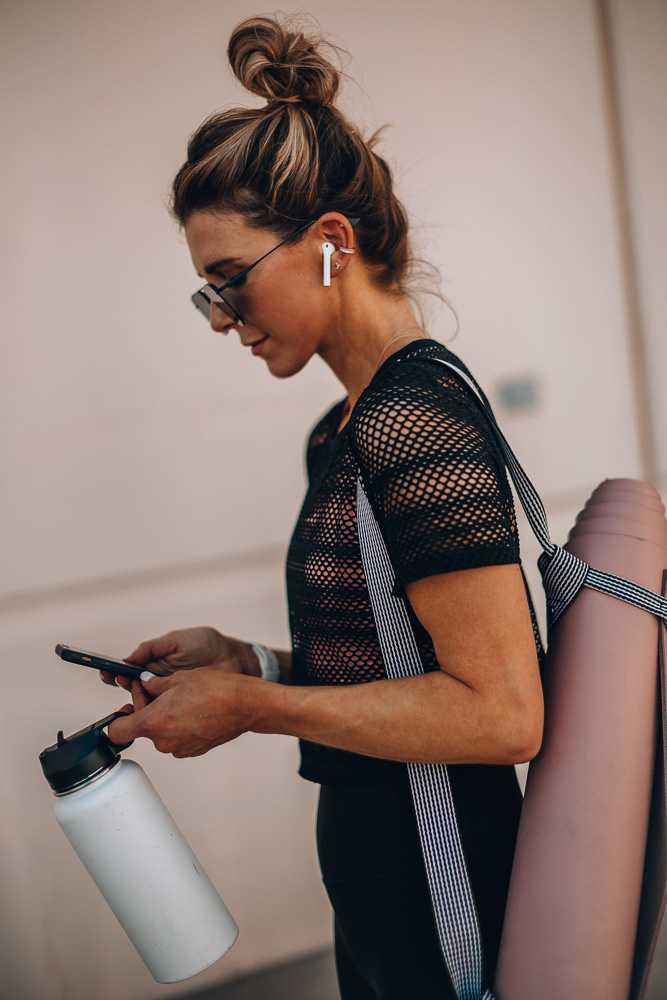 airpods // Along with the anker charger, these are ALWAYS with me. I use them daily, but when I'm traveling I especially love not dealing with cords. The first time I traveled with them I also realized how much I like the connection it has with your iPhone; if you take out 1 of the ear pieces, it pauses what you are listening to – so when the kids need you on the plane, you don't miss part of what you are listening to/watching.
anker charger // This charger can charge your phone up to 3 times! A must in any carry-on for long travel days.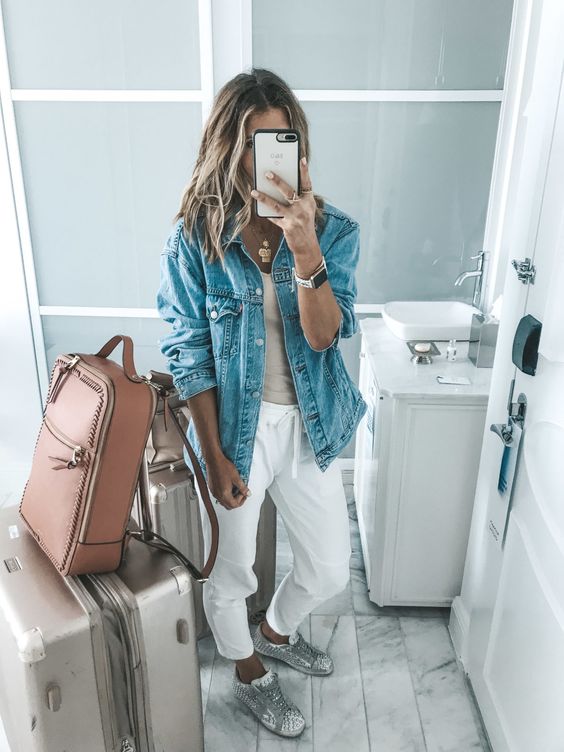 calpack backpack // My laptop bag you've seen me post about before! This comes in a few different colors. From one frequent traveler to another, this backpack is a lifesaver. Fits laptop (in a separate compartment), chargers, small jewelry case & other essentials. It has a sleeve on the back so it can slip over your suitcase handles. It also makes for the perfect carry-on! For more tips + tricks on how to remain chic while efficiently traveling with ONE carry-on, check out this post.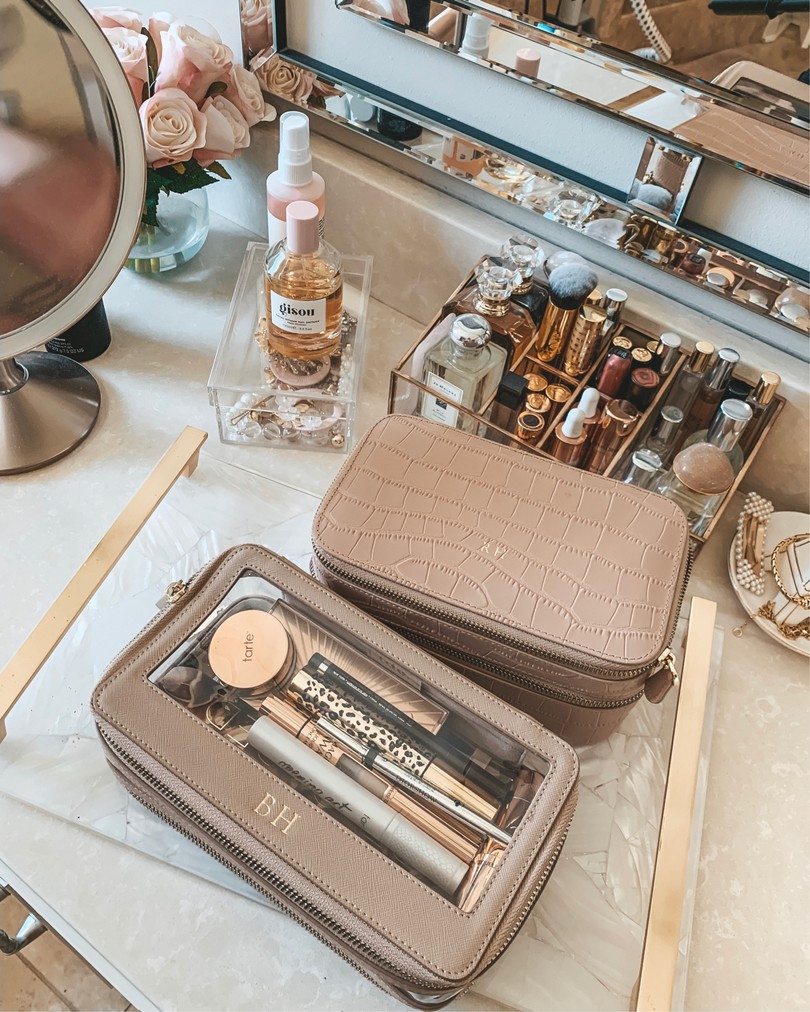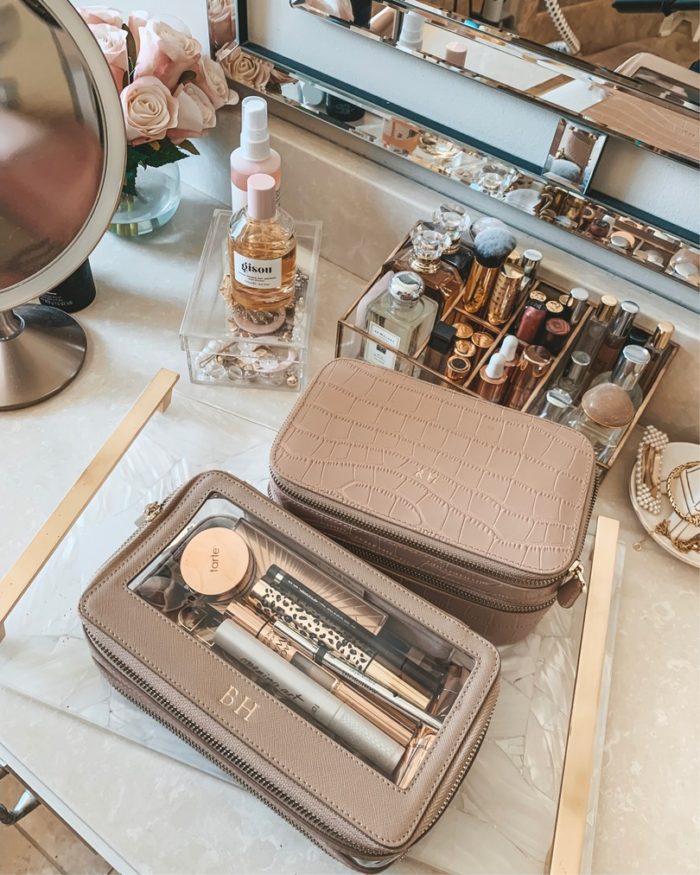 make up bag // The Daily Edited makes the best-personalized travel accessories.  Love this clear bag, so you can carry it on & go throw TSA easily. It has 2 sides/compartments, one is deeper, and one is more shallow. Perfect for brushes, mascara, lines on the shallow sides & compacts, etc. on the deeper side. This has become one of my favorite travel bags – and you can get it personalized with initials. Check out my in-depth review of a few other personalized accessories from The Daily Edited for more information!
coffee table book (Paris) // If you're gifting to someone who has taken a big trip recently (or getting ready to go) getting them a coffee table book about the city or country they are traveling to is such a special gift. Nothing better than being able to see items that remind you of a memorable trip!
barefoot dreams wrap // Travel clothes are all about the comfort and being able to adjust your clothing if your plane is cold or hot, as well as when you are traveling to different climates. Often times we leave KC when it is cold and arrive somewhere where it is warm, so layers are a must.  This wrap is lightweight and can be wrapped around you if needed, or can be folded up & thrown in your bag when you hit the warmer temps!
packing cubes // Any traveler can get on board with smarter packing! This variety pack of sizes makes packing so easy – and having light-weight bags to organize your suitcase has made packing, unpacking and attempted to stay organized while traveling so much easier.
This makes me want to book a vacation!  Happy shopping & happy traveling!
Want more travel tips + tricks? Check out all of my curated travel content here!
SHOP TRAVEL GIFTS

***GIVEAWAY*** Make up bag by TDE featured in this post. There will be 3 winners that will get to pick color & personalize!
To enter:
subscribe to my newsletter
comment on this post with your email address so I know you signed up
tag a friend on one of my latest Instagram posts (IG @cellajaneblog)
like each photo on Instagram (IG @cellajaneblog) for the month of November