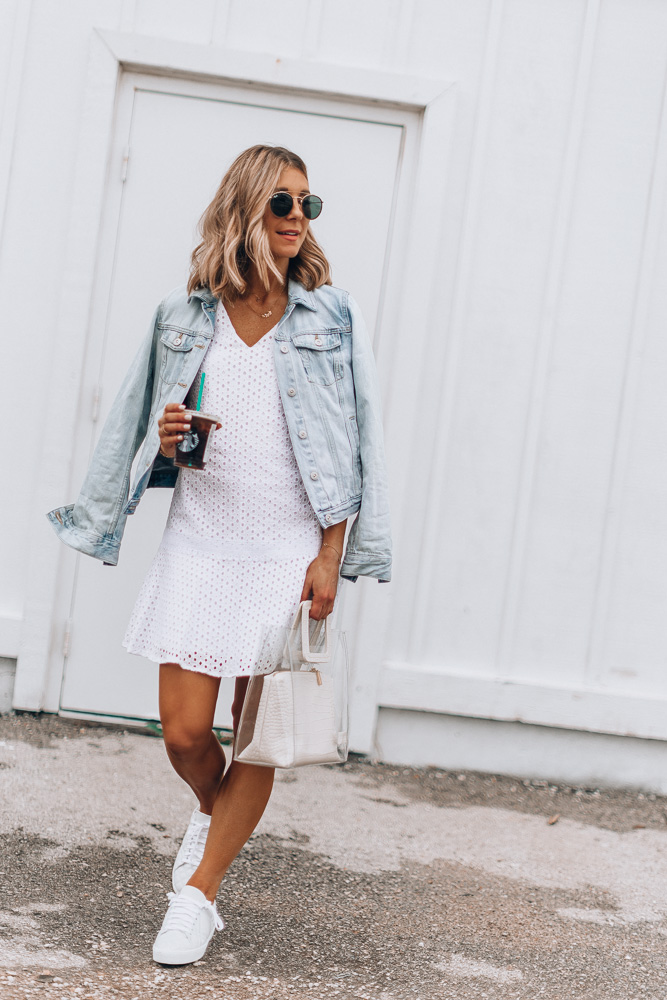 Hopping on a plane and flying to a new destination is both exciting and stressful. From getting through TSA to navigating flights, traveling can oftentimes feel super hectic. It's sometimes best to avoid checking a bag so you can skip the baggage claim and lessen the stress on yourself, especially for long weekend getaways or business trips. Believe it or not, it is really easy to travel light and still look chic while you're en route and at your destination.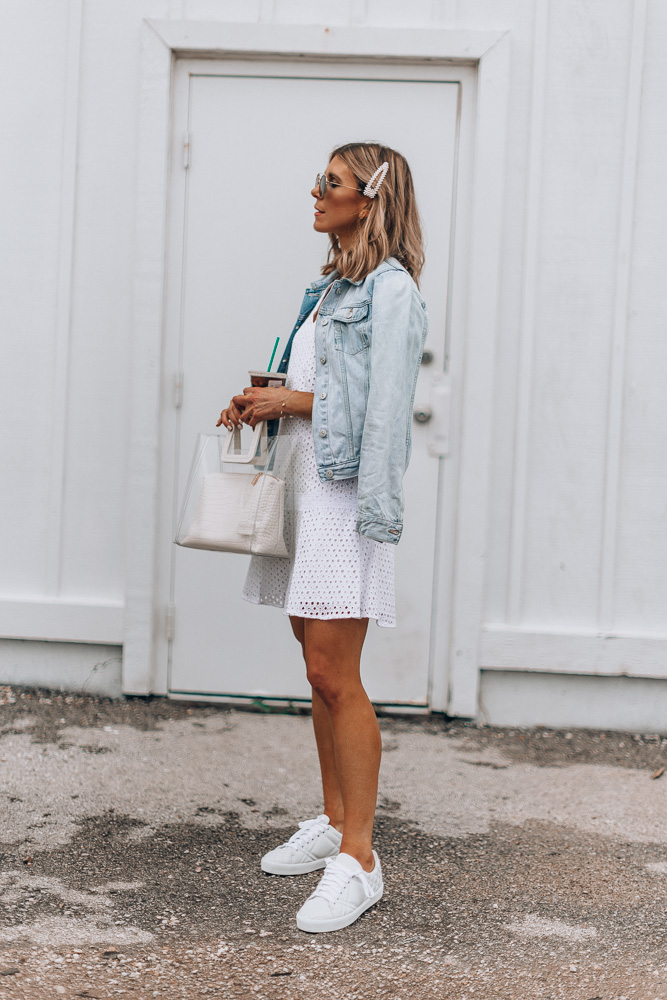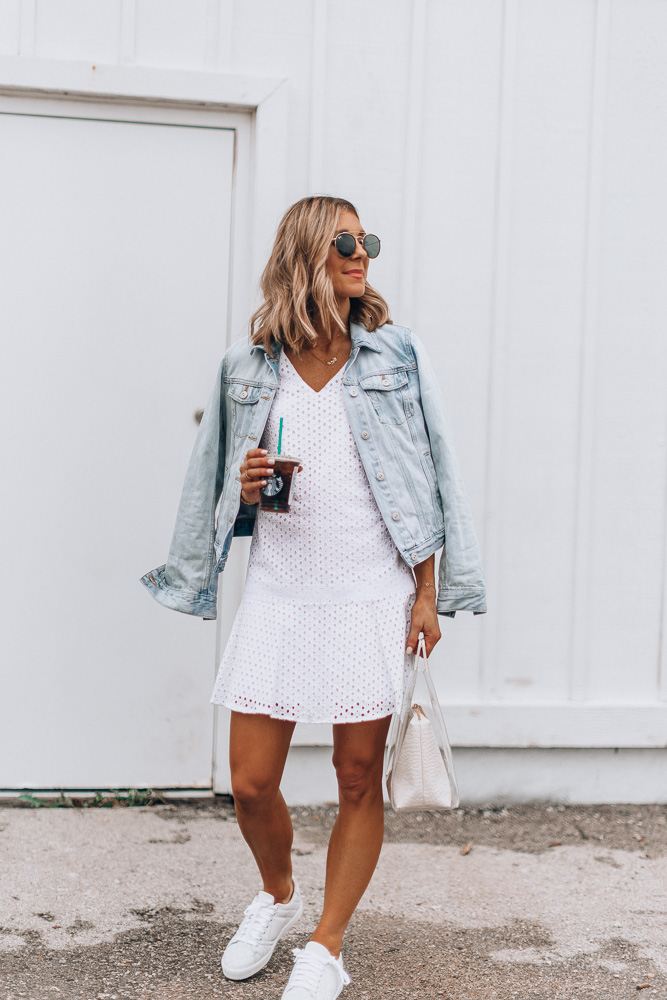 When it comes to minimizing your luggage to just one carry-on bag, I like to pack my favorite pieces from Banana Republic. I love their line up of soft tailored pieces and easy basics that can be layered effortlessly. This season, they're stocked with tons of great pieces perfect for any summer trip. If any of you guys are traveling anytime soon, I wanted to share my tips on packing light – and how to look chic at the same time.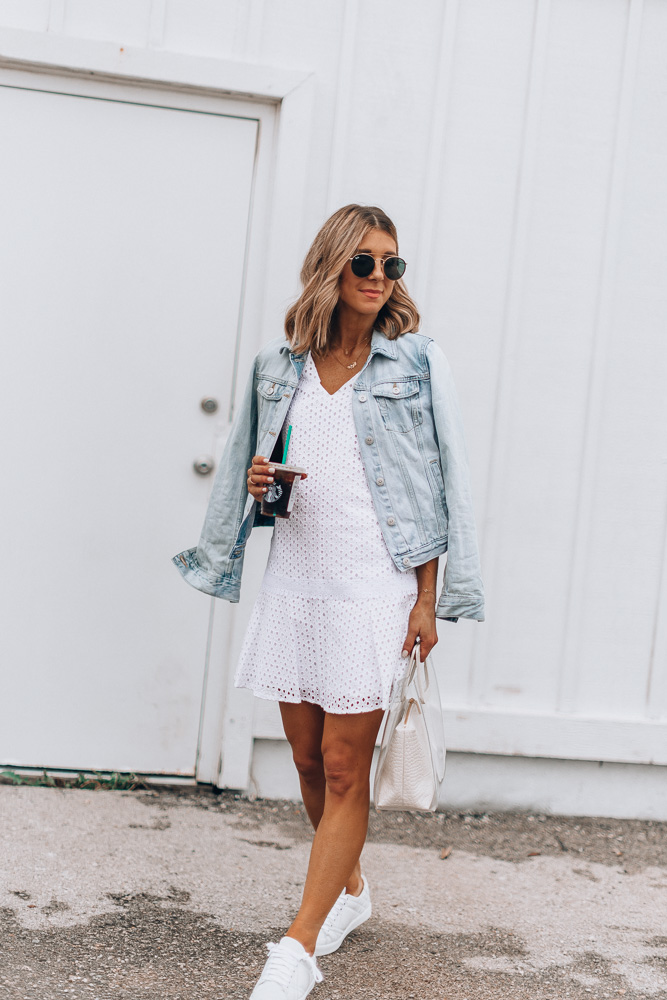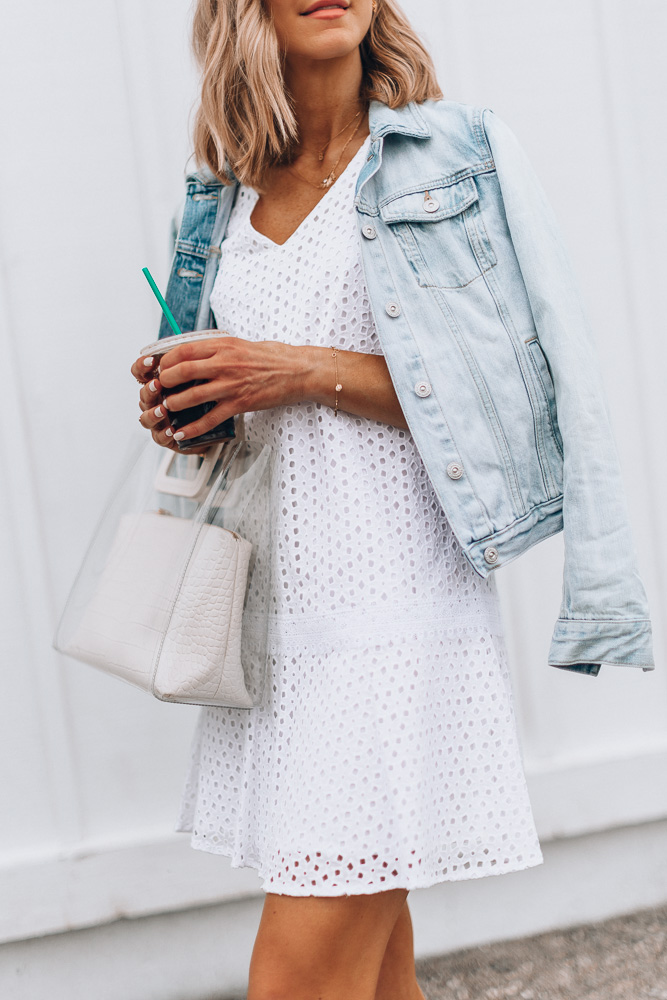 Travel Outfit
Even if my flight is relatively short, my goal is to still dress as comfortable as possible. The hardest thing about travel outfits is finding that perfect balance of style and comfort, especially when you'r trying to maximize what's in your carry on. Typically, I'll grab a light jacket, a comfy dress, and sneakers. Denim and sneakers can take up a lot of luggage space, so being able to wear them while traveling definitely saves you space. These are all pieces I can rework into various outfits too.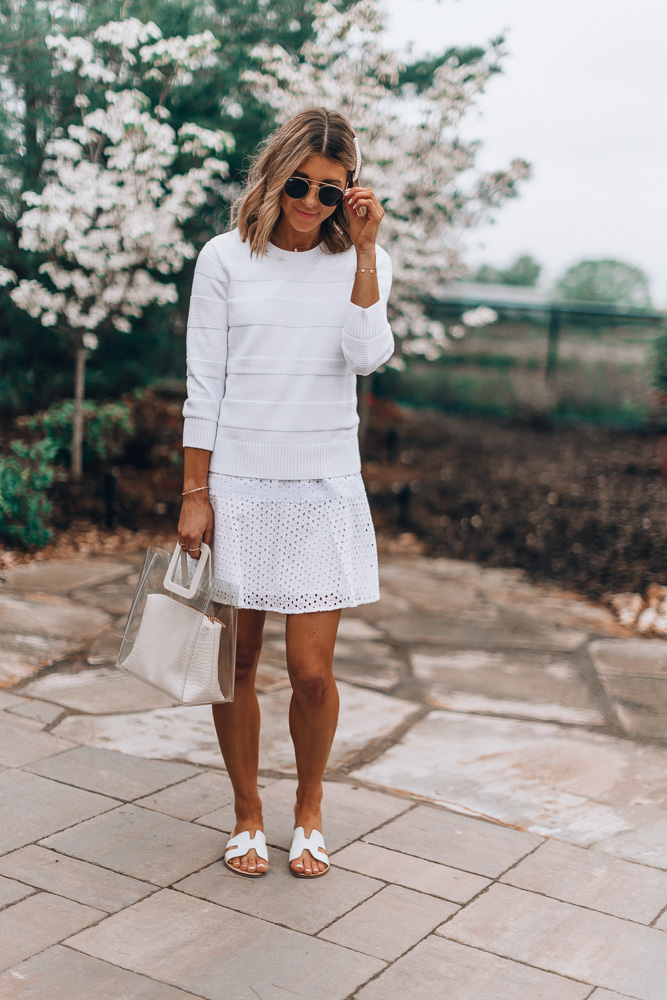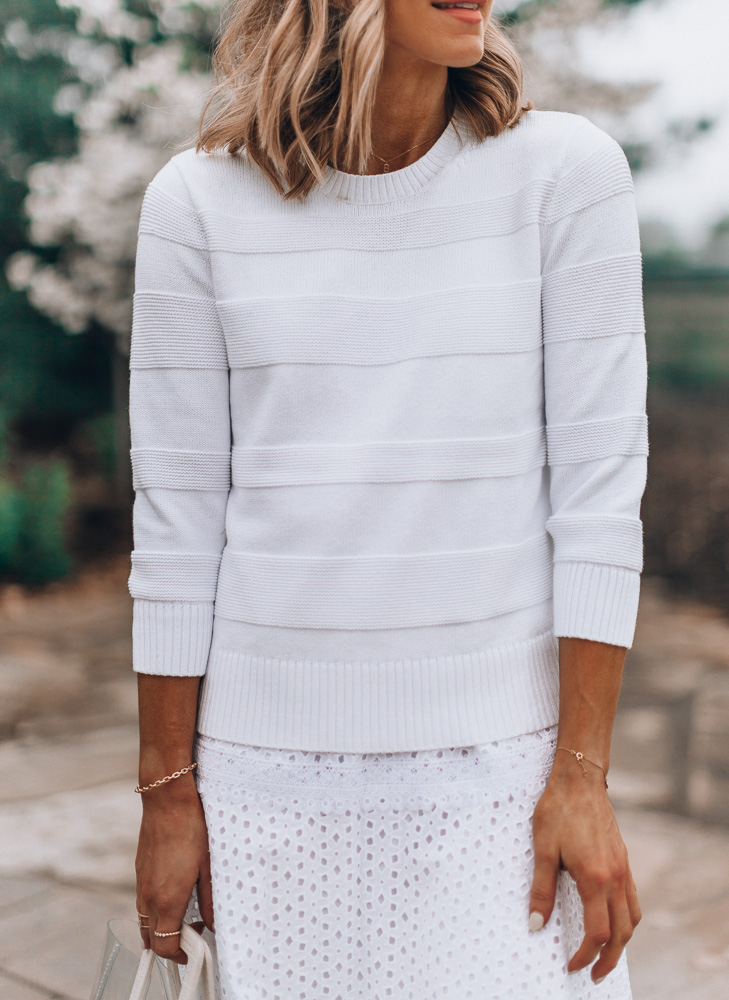 Stick to Pieces in Coordinating Colors
Another tip to traveling lightly is to ensure your outfits are color coordinated. This allows you to have a lot of flexibility when it comes to getting dressed because you can mix and match your clothing. I usually stick to lots of white and nude tones. If I am heading somewhere tropical, these neutral colors can easily be punctuated with bolder tones and patterns.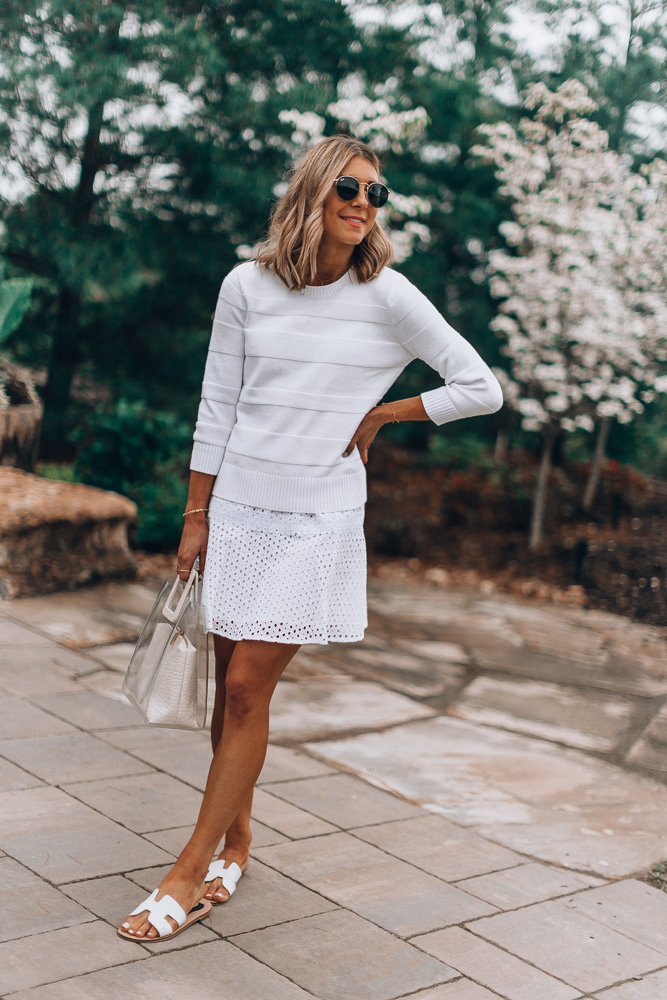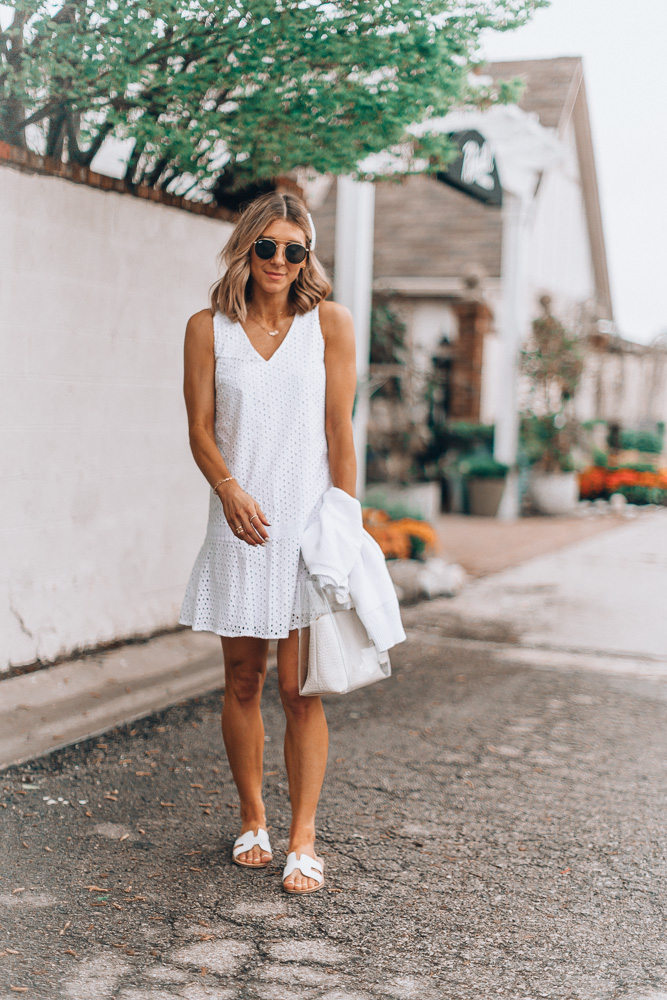 Pack Light, Breathable Fabrics
Light, breathable fabrics such as linen, eyelet, and cotton are also key since they take up the least amount of space. Plus, they're super comfy to wear. I'm always a huge fan of easy, everyday dresses, basic t-shirt, and flowy pants.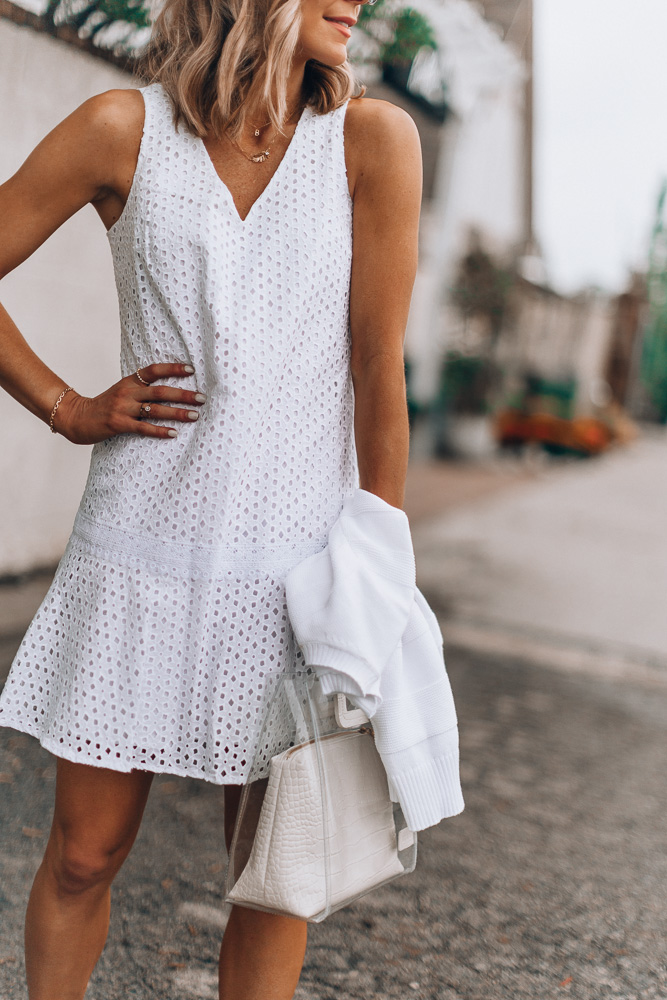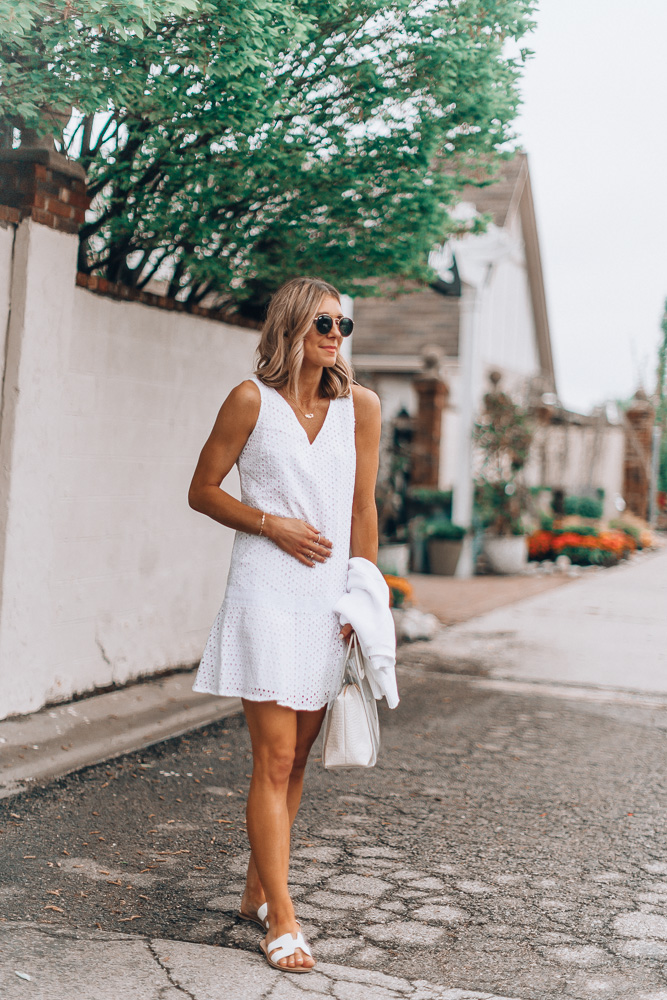 Minimize Shoe Choices
Shoes are always the hardest to pack for me because I always want to have more options! However, they're also extremely heavy and inconvenient to carry. I typically travel in sneakers so I can easily tuck flat slides or espadrilles in a pocket of my carry on. Once I get to my destination, I can easily swap out my shoes. Minimizing your shoe choices to just two is ideal when traveling light.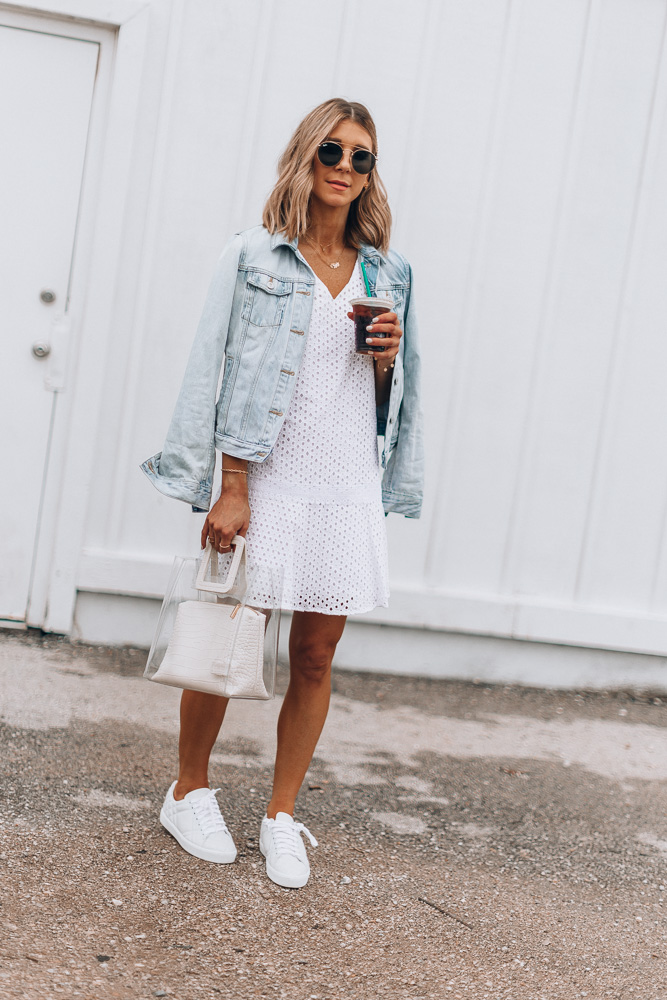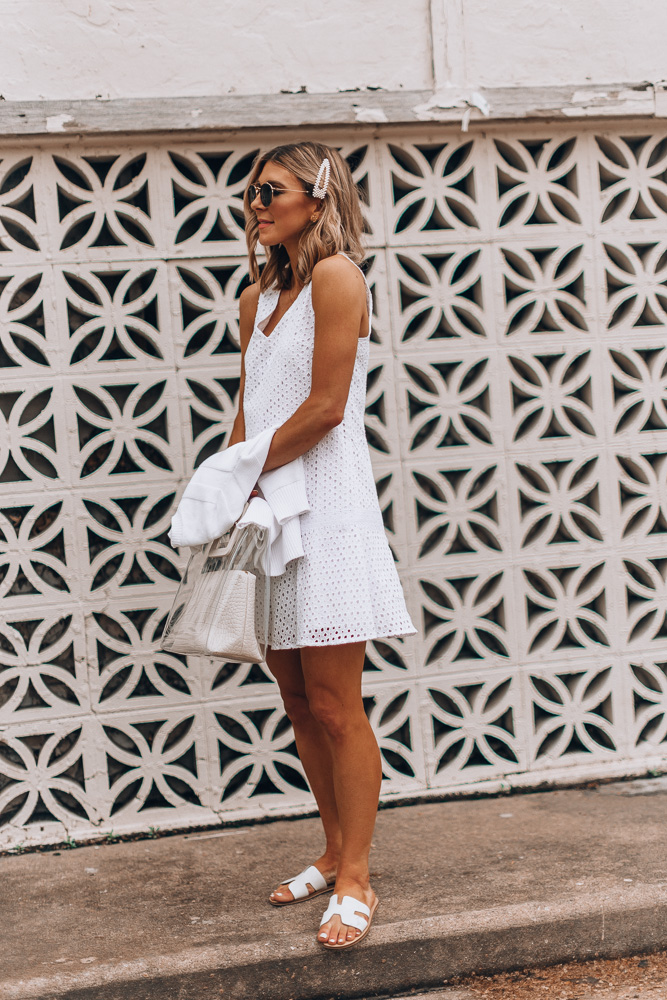 Becky xx
OUTFIT DETAILS
Look 1: Banana Republic Denim Jacket // Banana Republic Dress // White Sneakers (similar) // Pearl Clip
Look 2: Banana Republic Dress // Banana Republic Sweater // Slide Sandals (similar style)


A big thanks to Banana Republic for sponsoring this post!