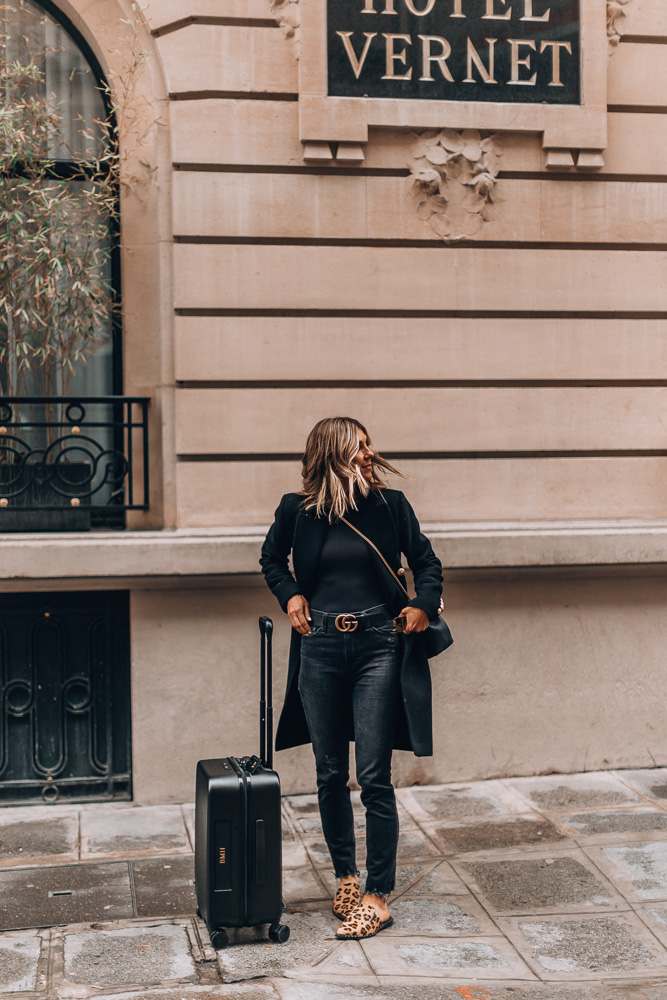 I've been doing quite a bit of traveling lately, so I thought it was the perfect time to share some of my favorite travel essentials with you guys. When it comes to luggage and travel accessories, there is no one better than The Daily Edited. All of their stuff is so chic and can be personalized, which who doesn't love a good monogram?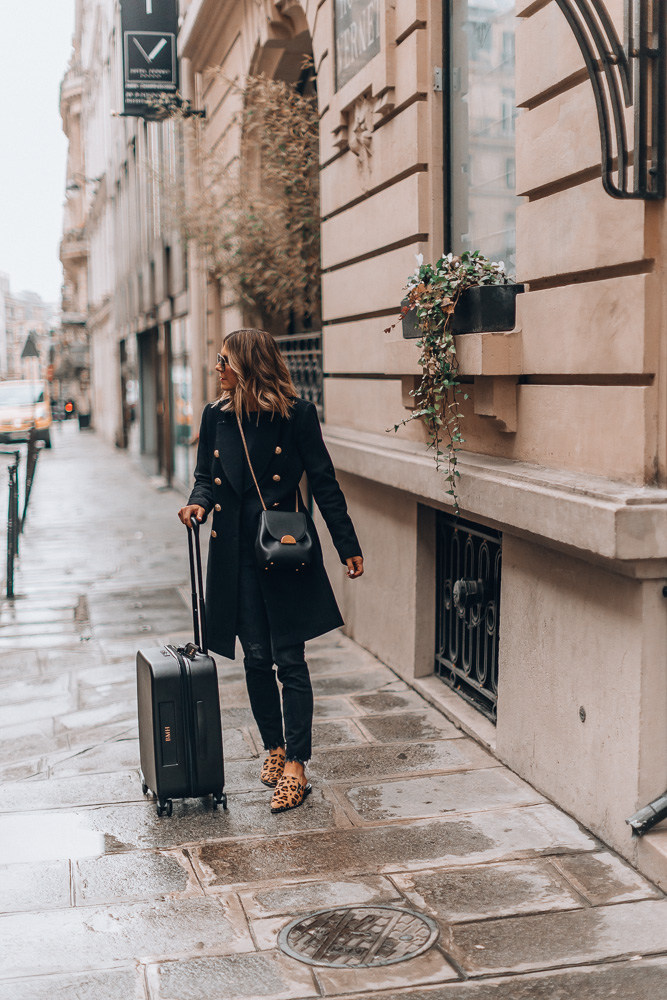 The Daily Edited seriously has everything you need! I've been using this small case for all my cords, chargers, headphones, portable power packs, etc. for a while. I love the color and all the convenient zippers and pouches. It's made to carry your tech so everything fits perfectly.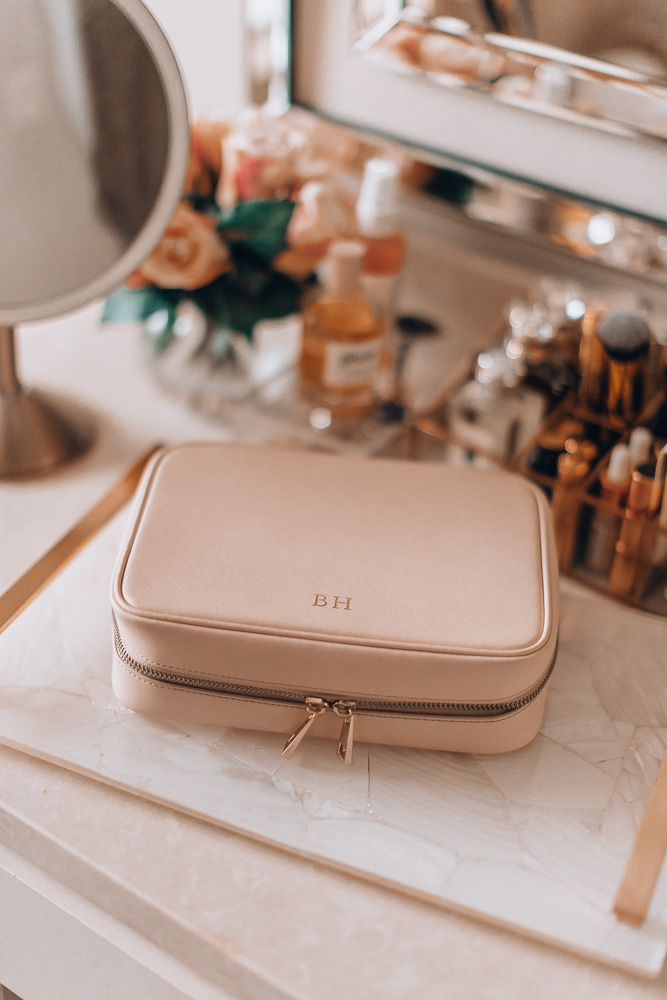 I also use this case for my jewelry, and again, it was made for jewelry, so everything has a place. And then this clear case works great for my makeup and brushes. I fill it up with everything I need and tuck it into my carry on for easy access.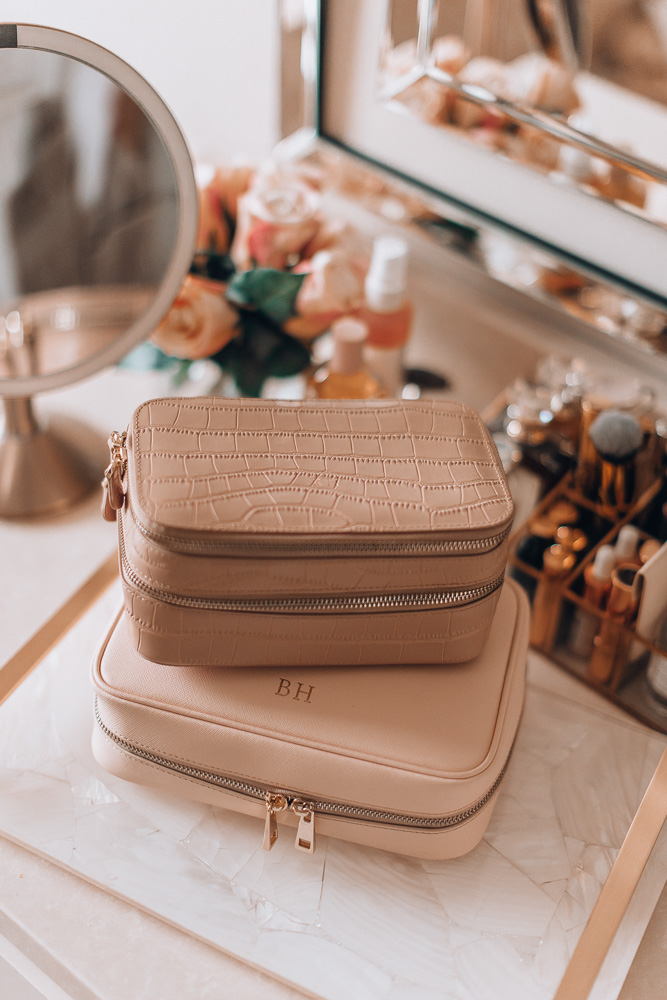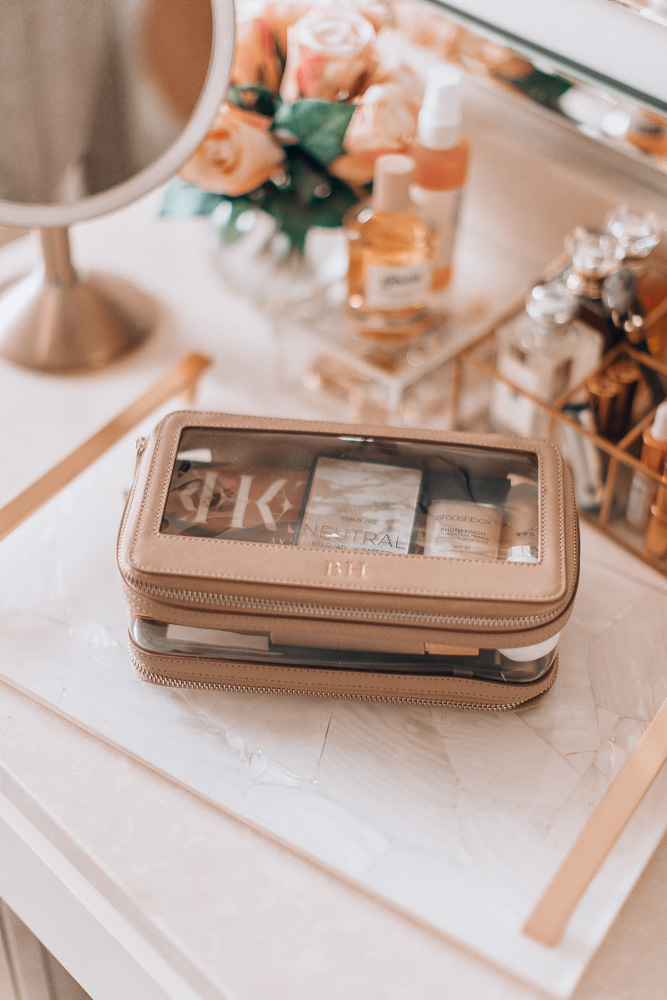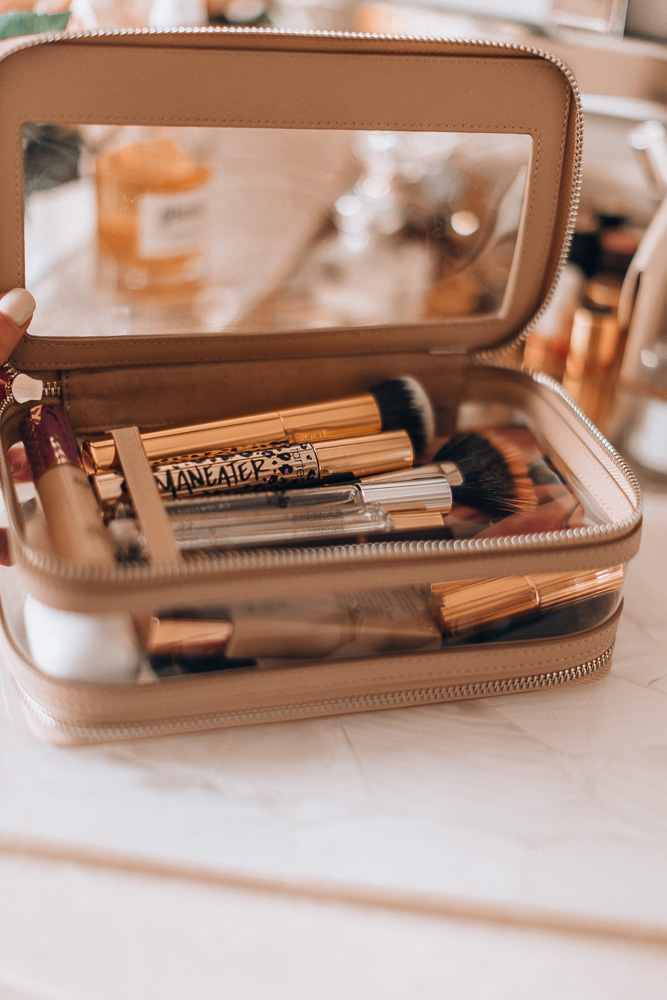 I get a lot of questions on my personalized phone case with my kid's monogram – which is also from The Daily Edited.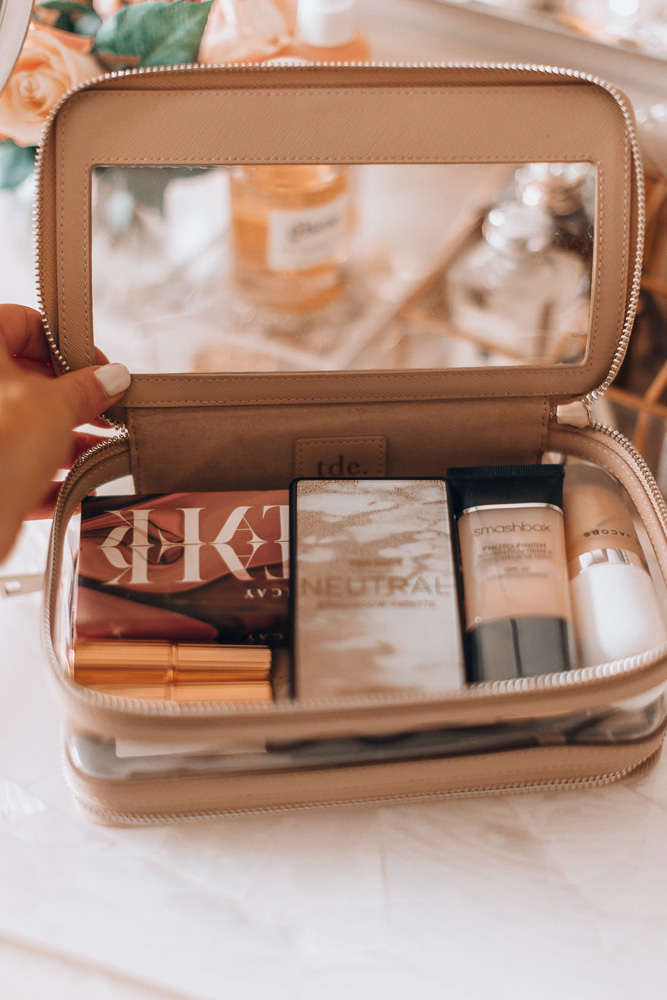 What I'm most excited to share with you all though, is The Daily Edited's new hardshell black suitcase. It is the chicest suitcase I've ever seen and is so durable and light. Of course, I also had my initials monogrammed in gold. Top it off with this matching luggage tag and you are traveling in serious style!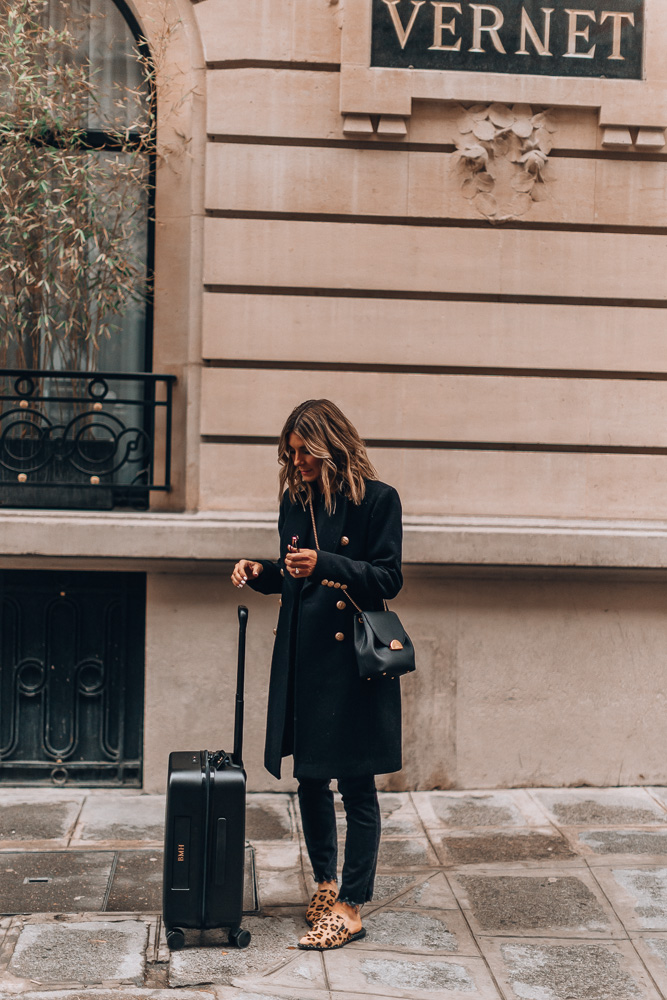 Have you ever shopped The Daily Edited's travel accessories? What's your must-have piece? If you never have, I highly recommend you start! Whatever you buy will always be in style and last forever!
Becky
Xx
Outfit details:
Luggage // Leopard Mules similar here// Polene Paris Bag // Decujuba Jacket // Bodysuit // Jeans // Gucci Belt
A big thanks to The Daily Edited for sponsoring this post. All opinions are my own!