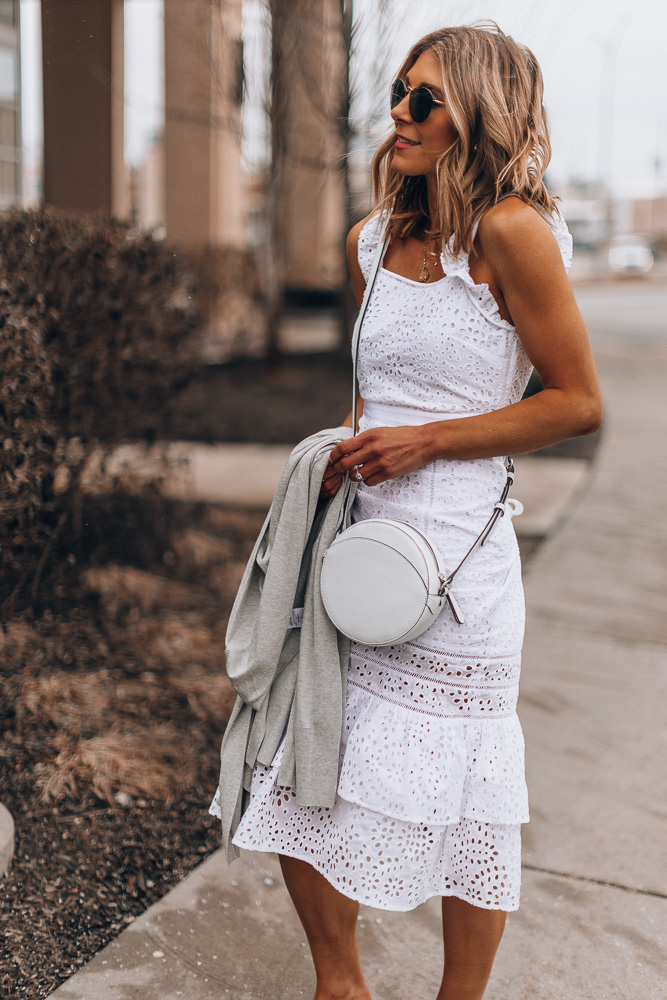 You usually hear all about the little black dress, but I'm here to talk about its springy counterpart, the little white dress. Can you tell I'm really excited for spring? I'm hoping that by sharing my favorite LWD (little white dress), I can manifest some warmer temperatures for Kansas City. Worth a shot, right?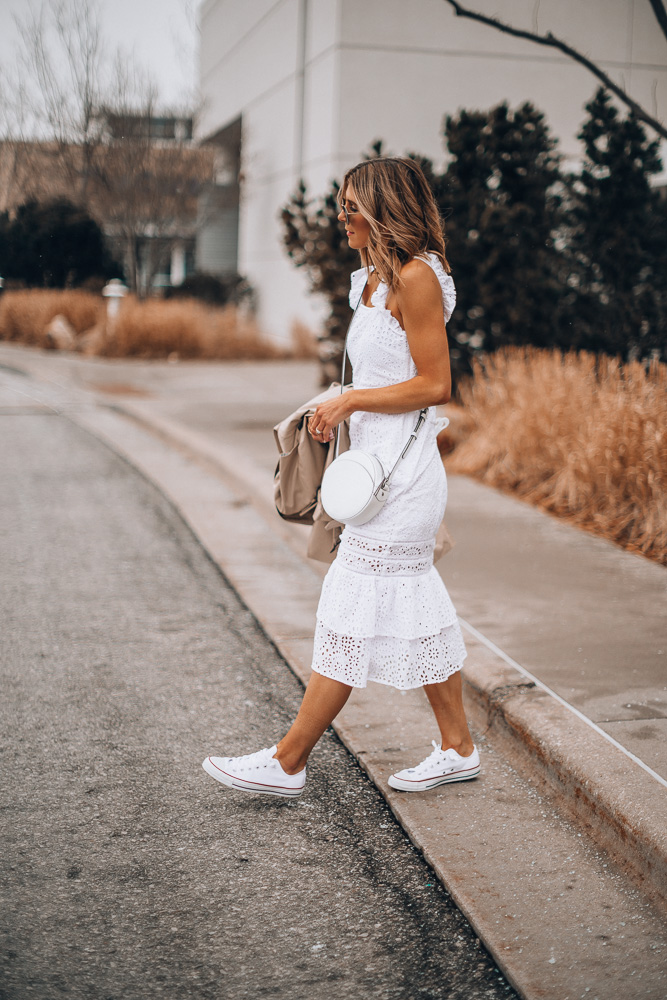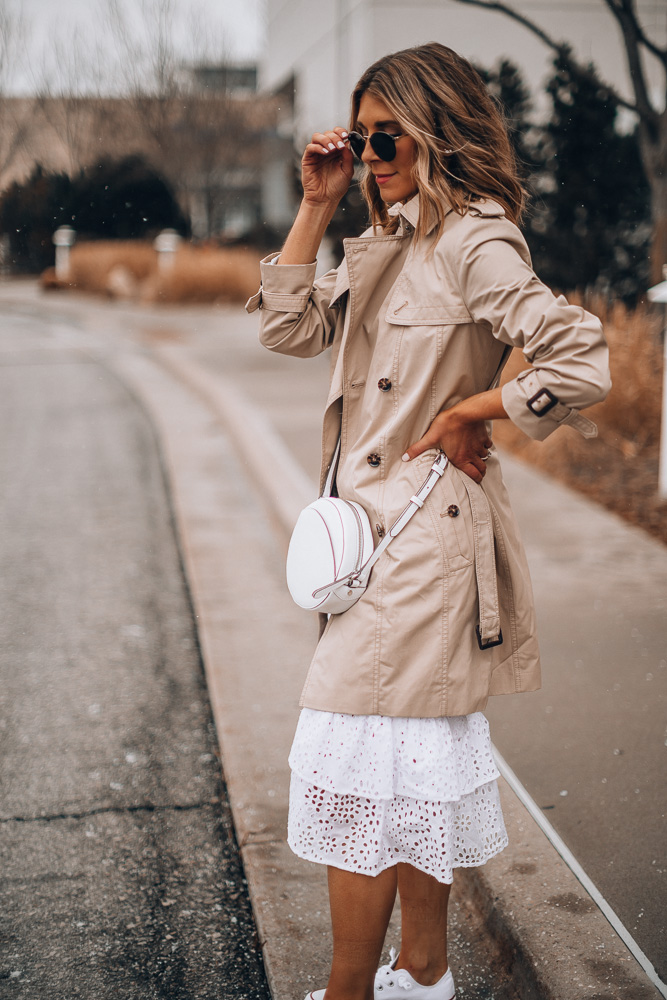 Anyway, desperation for spring weather aside, I found the dress I plan to live in once those warmer temperatures finally arrive. It's from Banana Republic and it's perfection, I have to say. It has ruffles, eyelet detailing and is the perfect midi length. It's also very flattering and super versatile depending on how you style it. For today's post, I put together two different looks, but the options really are endless.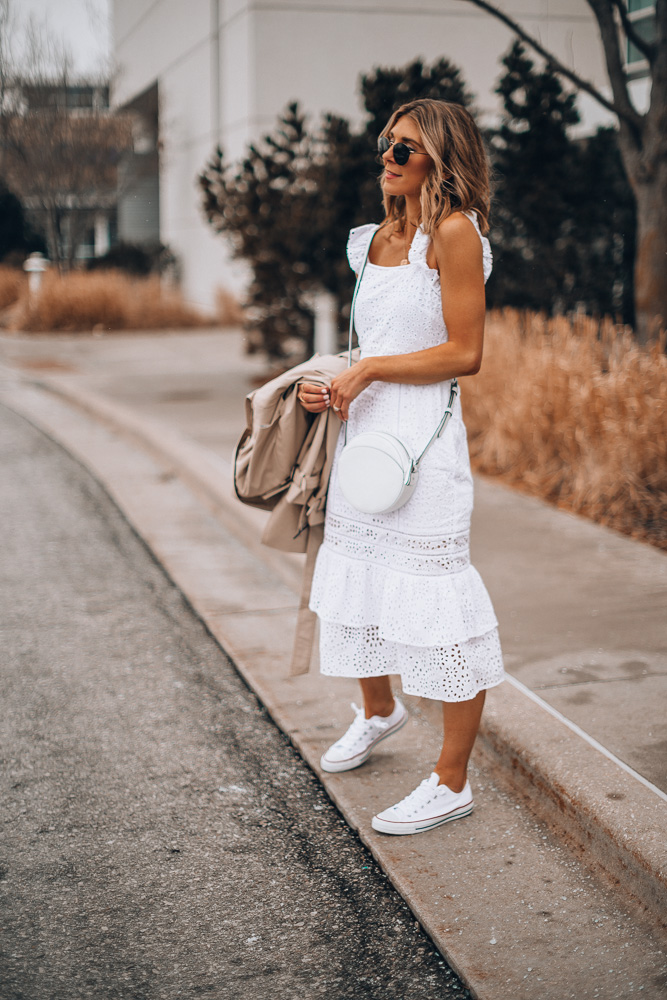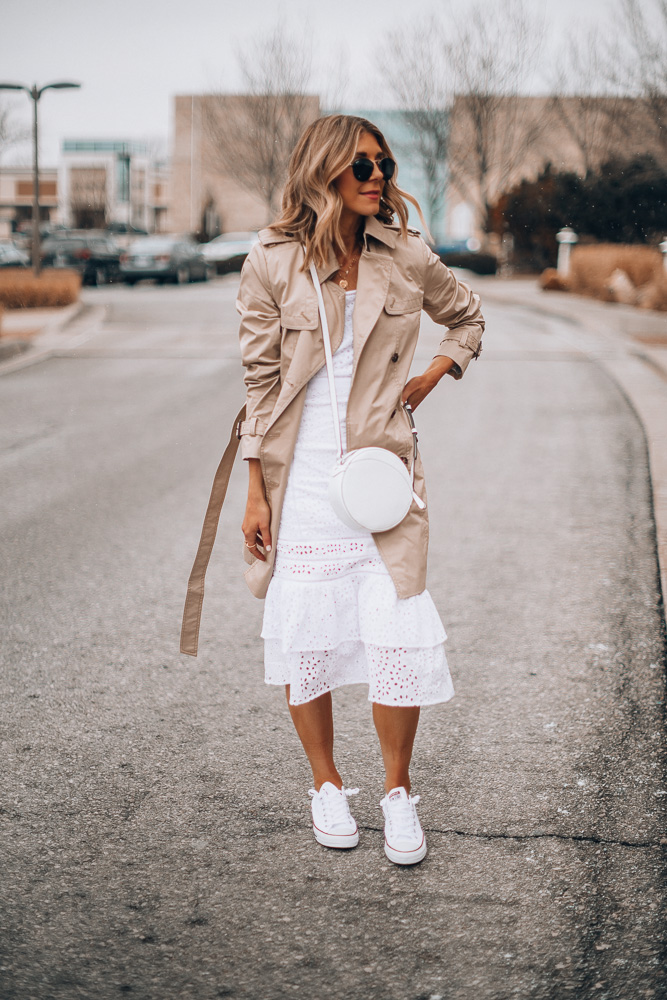 For look one, I reached for a classic Banana Republic trench and a casual pair of white sneakers. The sneakers dressed the LWD down a bit, which is exactly what I was going for. Perfect for Saturday brunch or a shopping date with a girlfriend.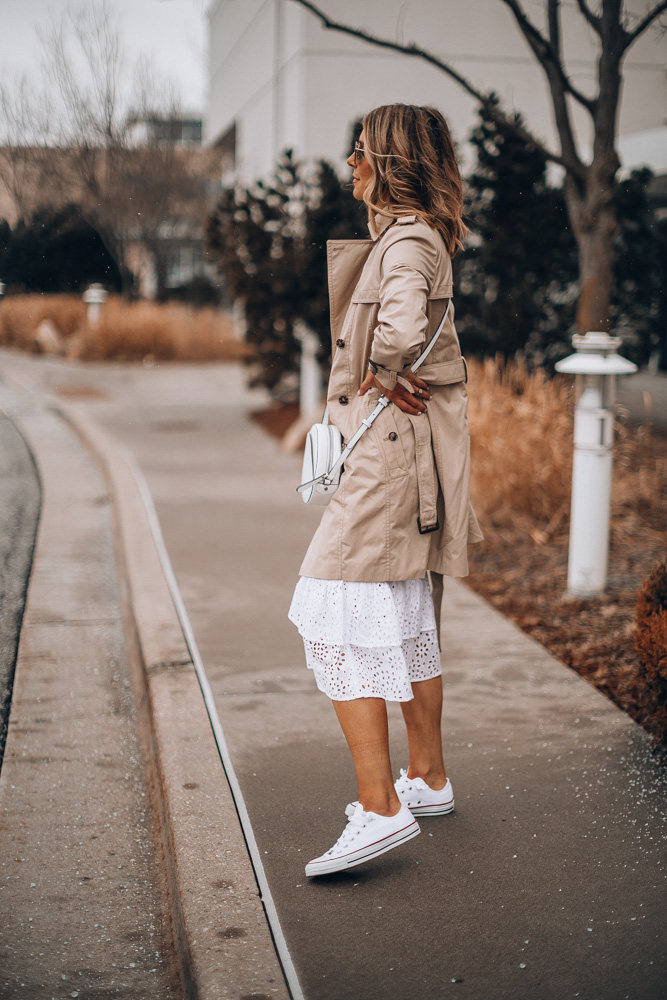 Look two is still slightly casual, but a little more refined with an elevated pair of sandals and a cozy cardigan. This version reminded me of taking sunset strolls on the beach on our recent vacation. Both looks go flawlessly with this white handbag also from Banana Republic.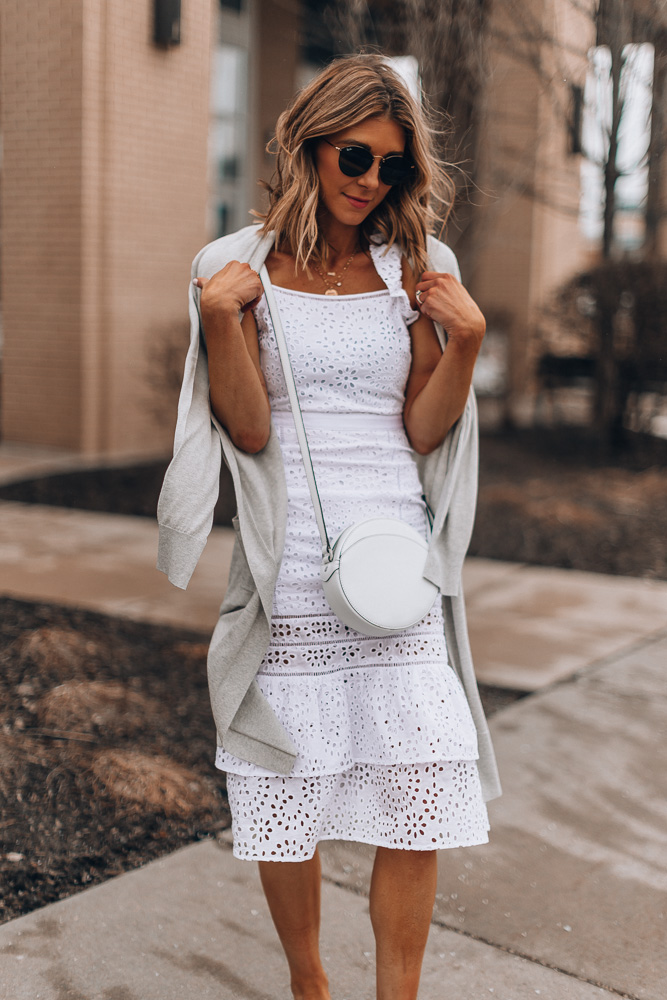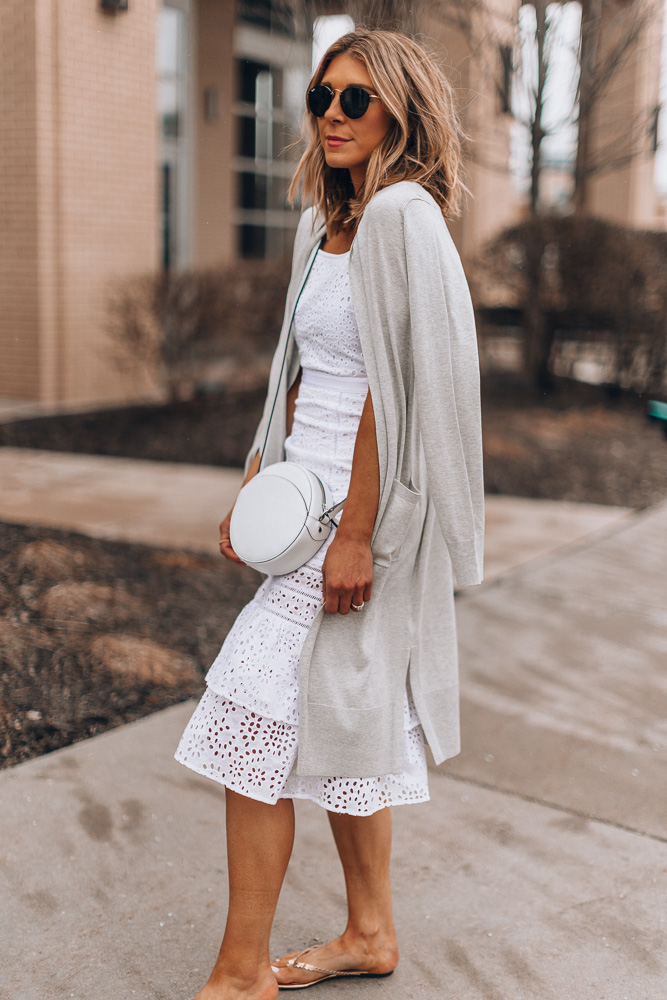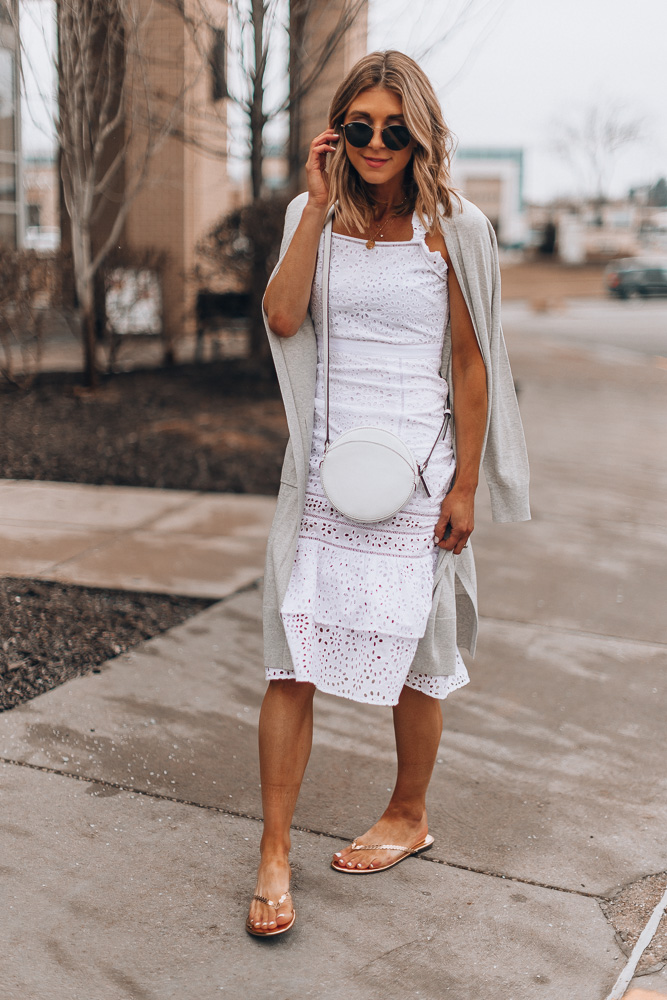 Another cute option would be to pair it with some espadrilles and a denim jacket. Or, I also have to say, if you're getting married this summer, the dress would be amazing to wear to your bridal brunch, couples shower or even your rehearsal dinner.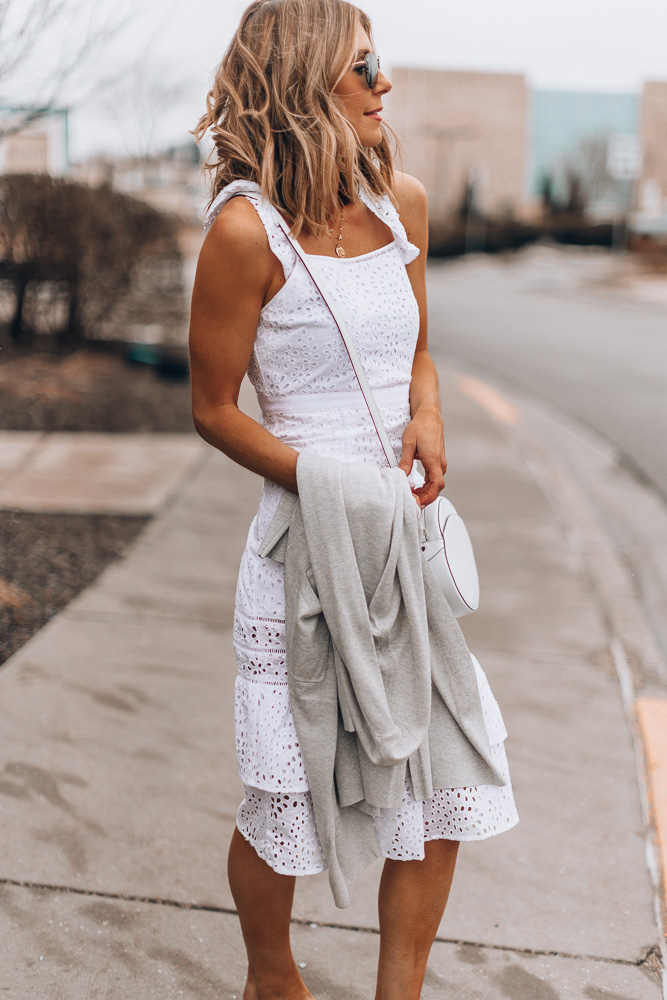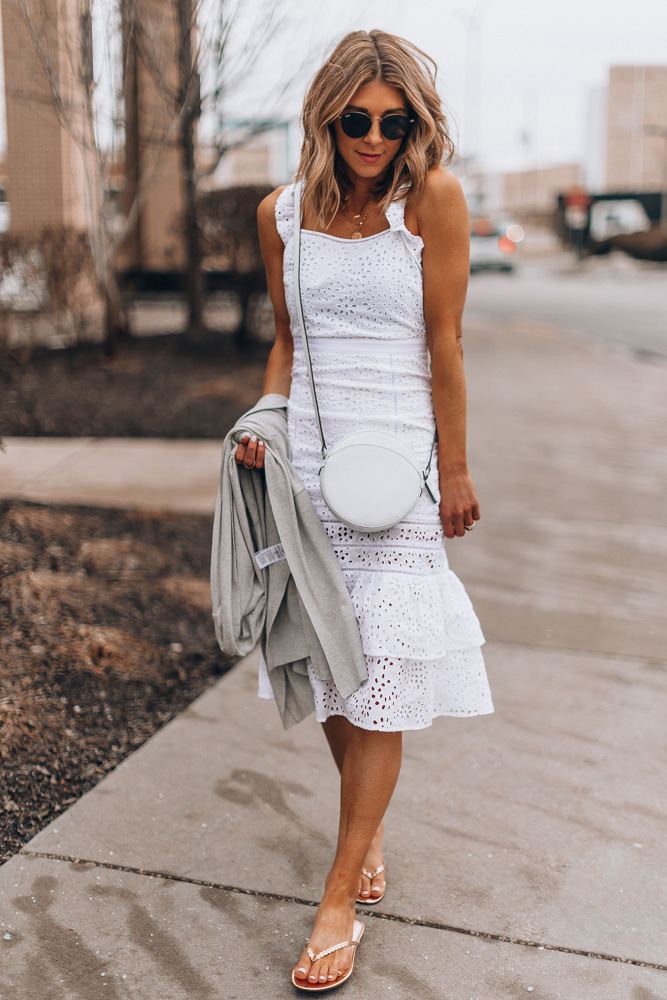 Clearly, this dress is versatile, so I recommend adding it to your wardrobe ASAP!
Becky xx
A big thanks to Banana Republic for sponsoring this post!
Outfit details:
White Eyelet Dress runs big size down (wearing size 0) // Trench Coat // Bag // Cardigan