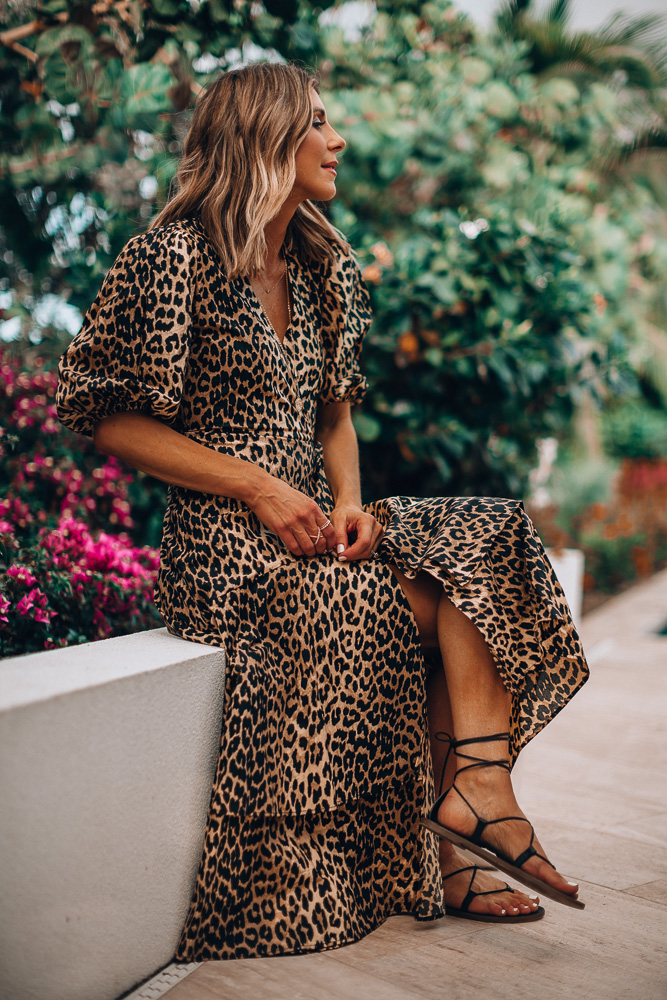 I'm so excited about today's post because it's all about one of my favorite trends for spring – leopard! If you follow fashion and trends at all, you've probably seen leopard everywhere for the last six months or so, but I'm here to confirm it's definitely here to stay. And I have to say, I'm pretty happy about it because I think it's so fun.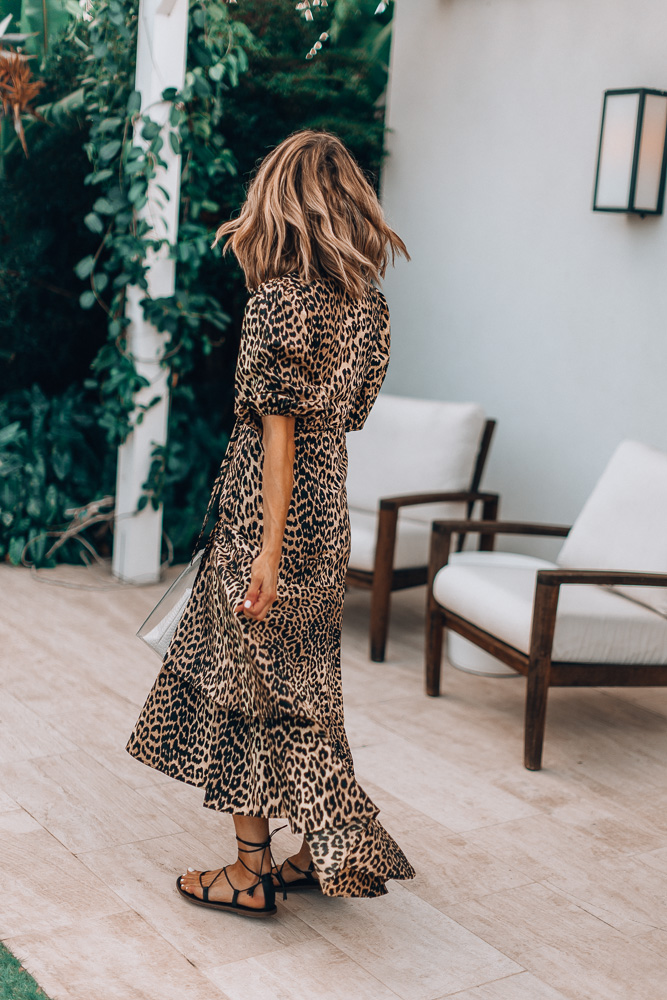 If you've been looking for a way to work it into your wardrobe, I've got some amazing inspo for you from Nordstrom. Nordstrom is always on point with trends and basically has limitless options for amazing spring fashion. Here are the details on today's leopard-inspired look!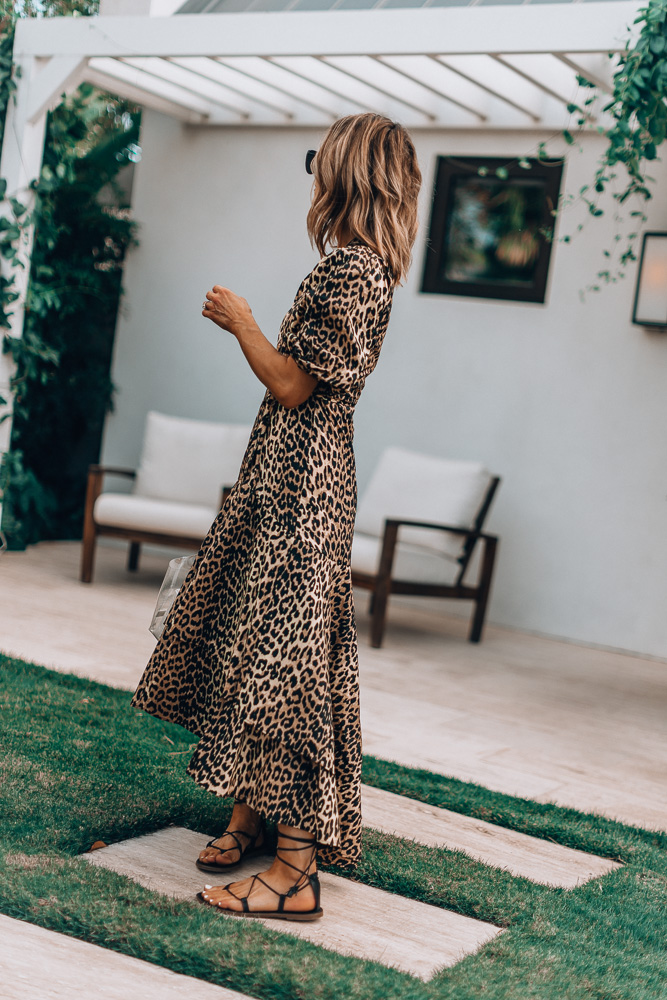 What's not to love about this dress? It screams spring and gets me in the mood for warmer weather. The flirty, yet conservative silhouette makes it super versatile and I'm very much in love with the high-low hem. Midi and maxi high-low hems are the perfect way to transition from winter to spring because they keep you covered but show just a bit of leg. If you have a spring break or warm weather trip planned soon- this dress is perfect!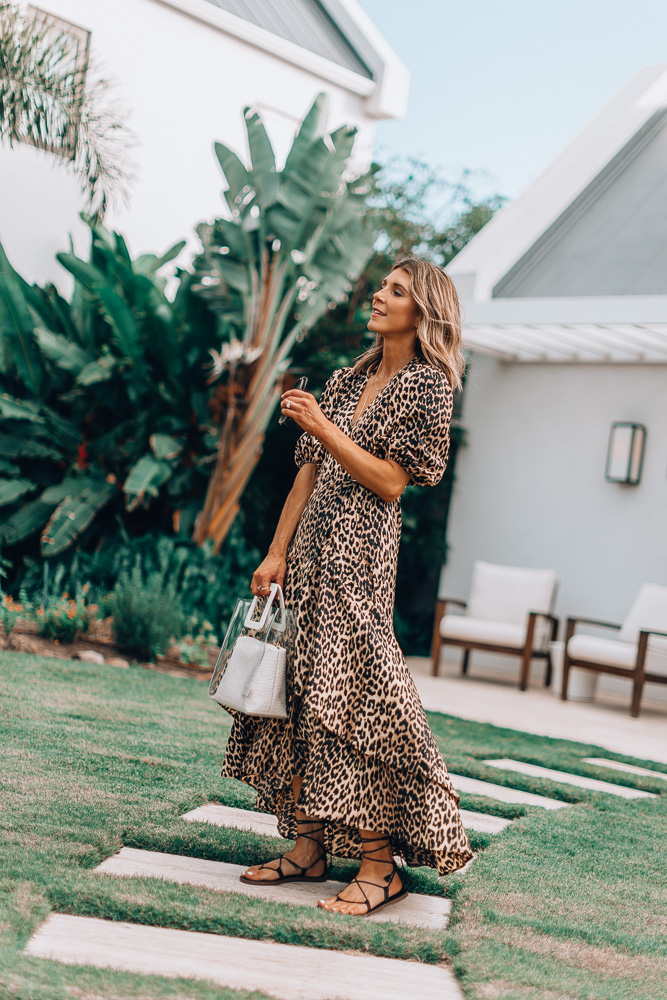 And let's not forget the show-stopping leopard print. You can find several different shades of leopard ranging from dark to light, but I think this dress is somewhere in the middle, which I find to be my favorite color-wise.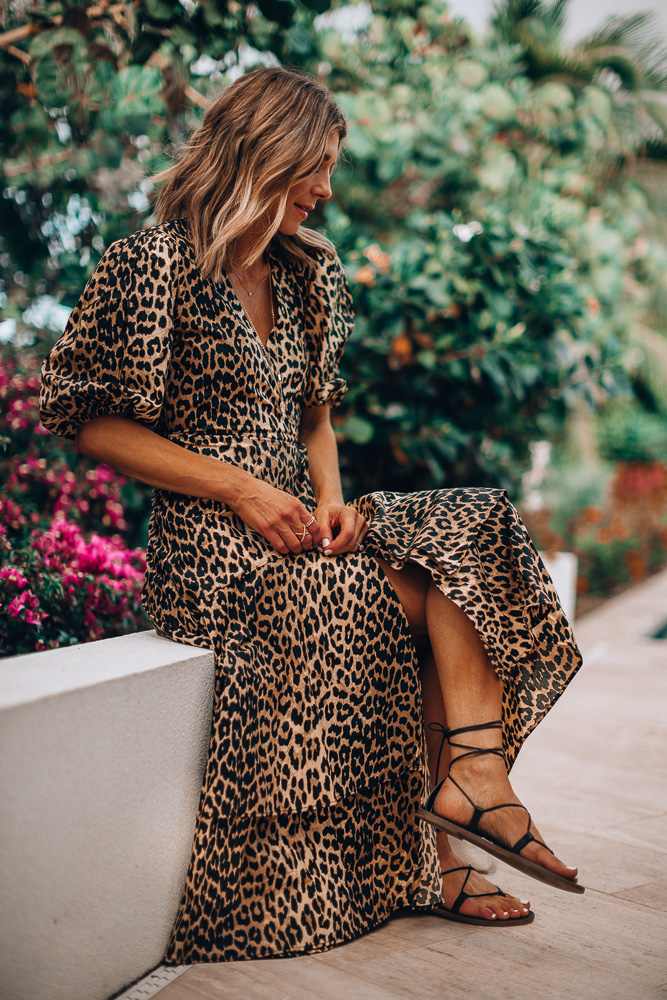 For accessories, you want to keep things pretty simple to let the dress do most of the talking. I decided to add a touch of crocodile into the mix with this clear purse also from Nordstrom. It's subtle but adds a nice contrast. Plus, I've been seeing this bag everywhere and have been wanting to try it. I can see myself getting a lot of use out of it during spring and summer for years to come.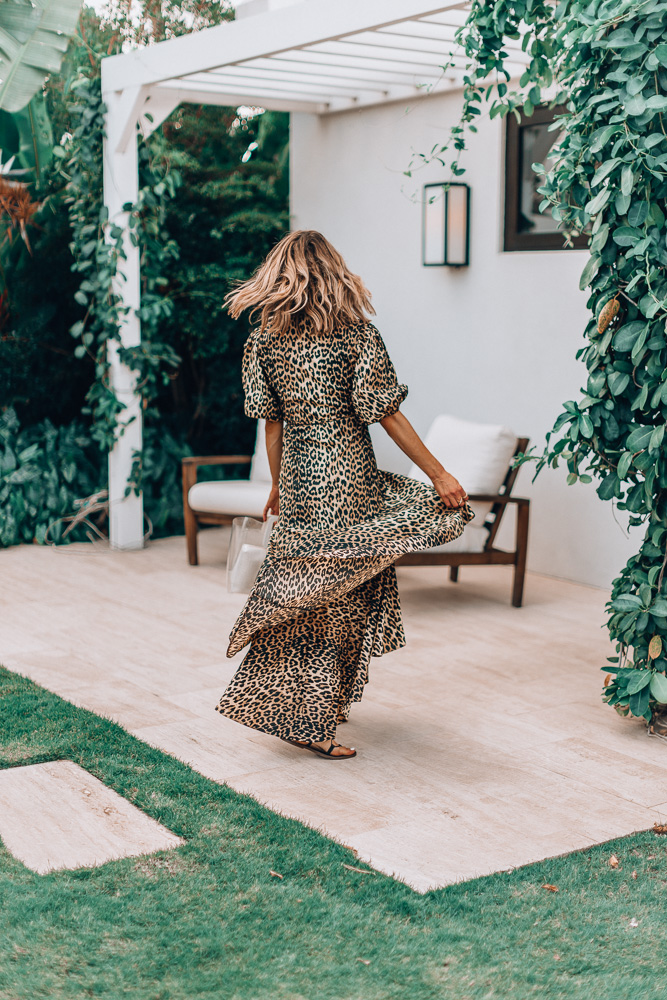 The sunglasses are one of my favorite pairs because of the all-black look. And at only $89, they're a great neutral to invest in.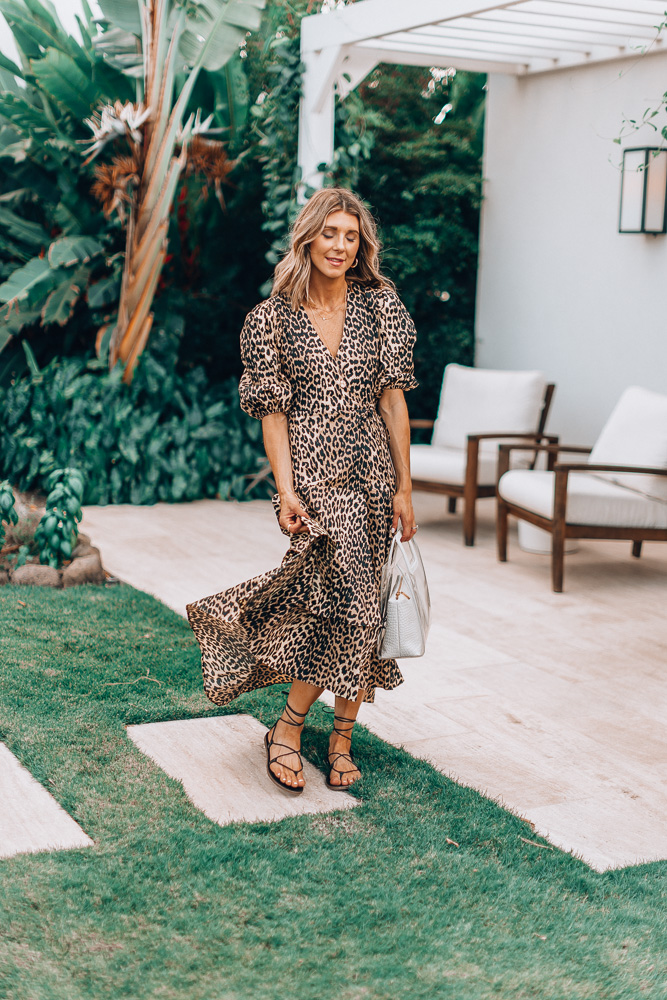 Feeling tempted to add some leopard to your wardrobe this spring? Definitely take a look at Nordstrom! They have lots of options, so I know you'll find something you love.
Becky xx

​Dress // Shoes // Bag

A big thanks to Nordstrom for sponsoring this post!