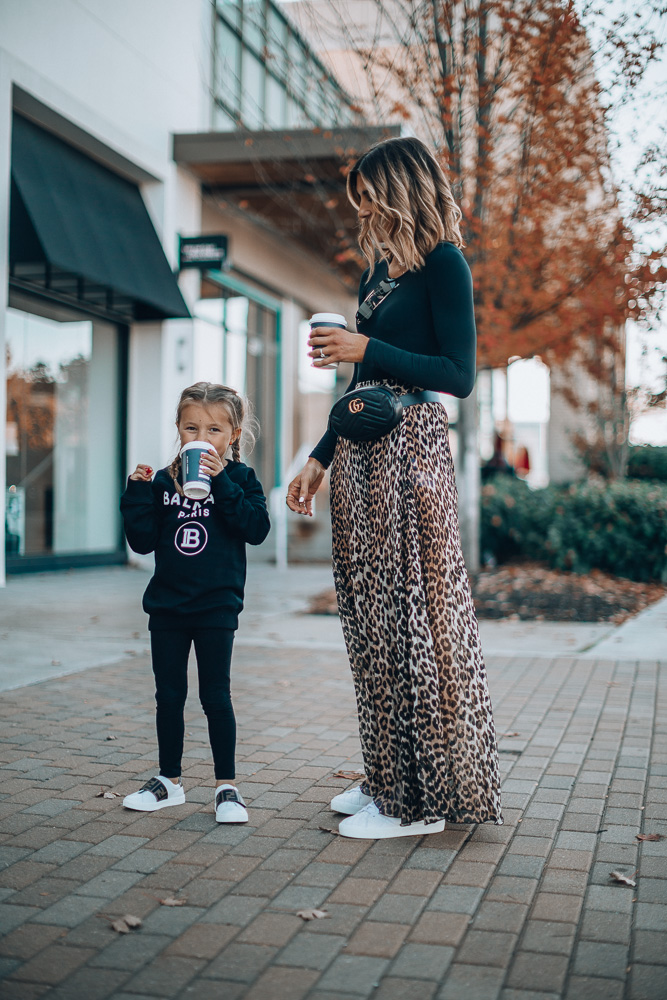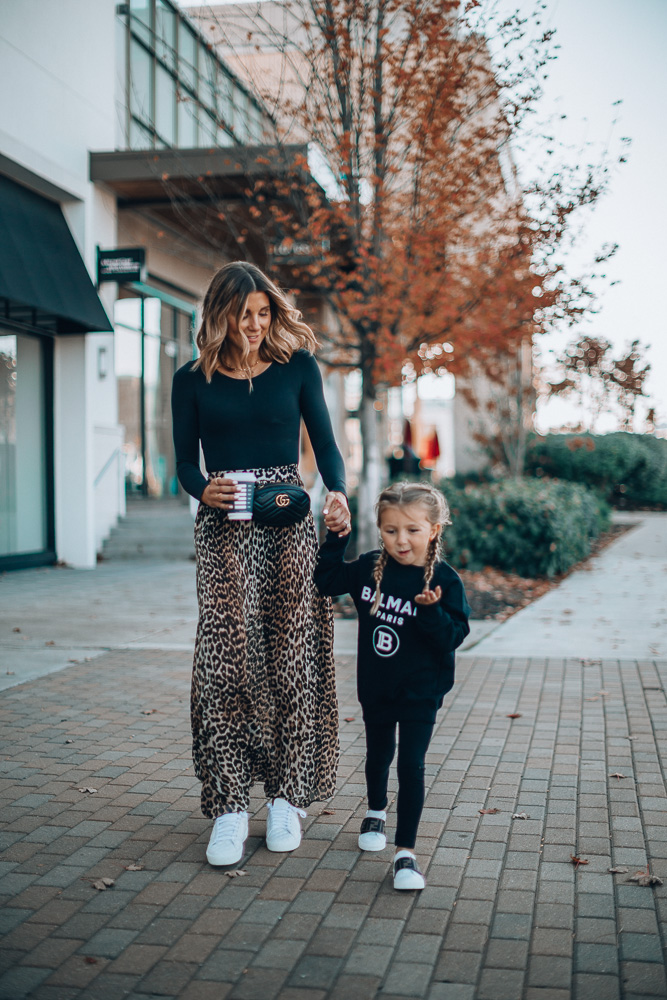 Whenever I'm looking for anything
designer
, my first stop is always 
mytheresa
 so I got almost all of our pieces from there. I find that when other places are sold out,
mytheresa
usually has what I'm looking for in stock and immediately available. If you're not familiar with it, now is definitely the time to do some browsing and build that holiday wish list! But back to our outfits! Here is how I added that edgy vibe while still keeping things chic.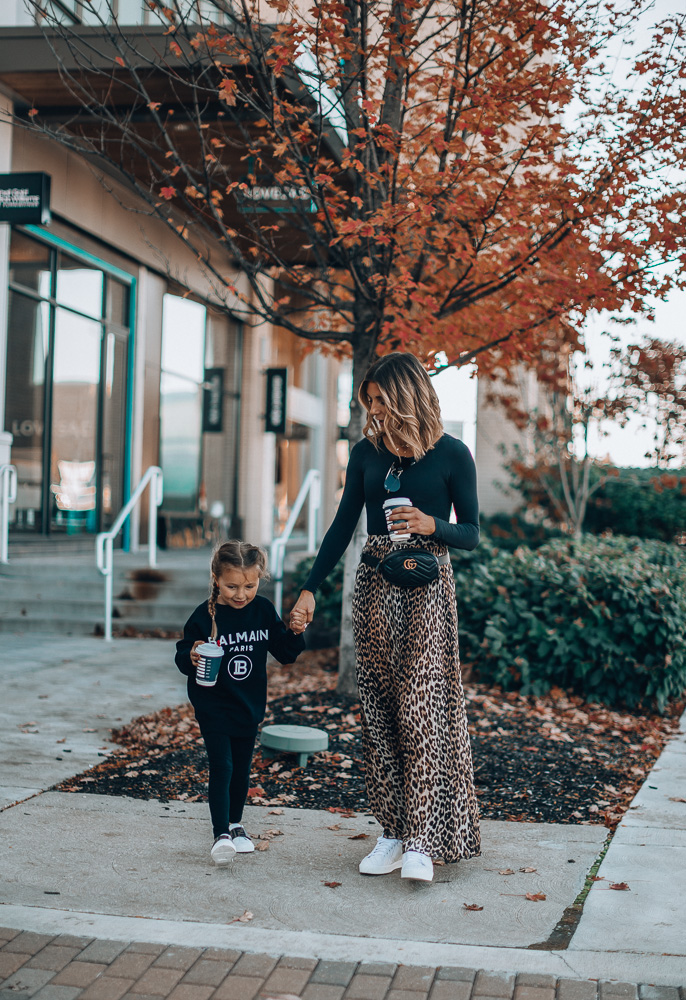 Black
I'm sure there's a way to make an outfit edgy without adding black, but for me, it's black all the way when I'm looking for this vibe. For example, Sutton's
all-black outfit
– it's just so good! That
Balmain sweatshirt
is the cutest thing and I'm so glad I picked it up for her. For me, my top is basic and can go with just about anything, so I knew there was an opportunity for some fun details, which brings me to tip number two.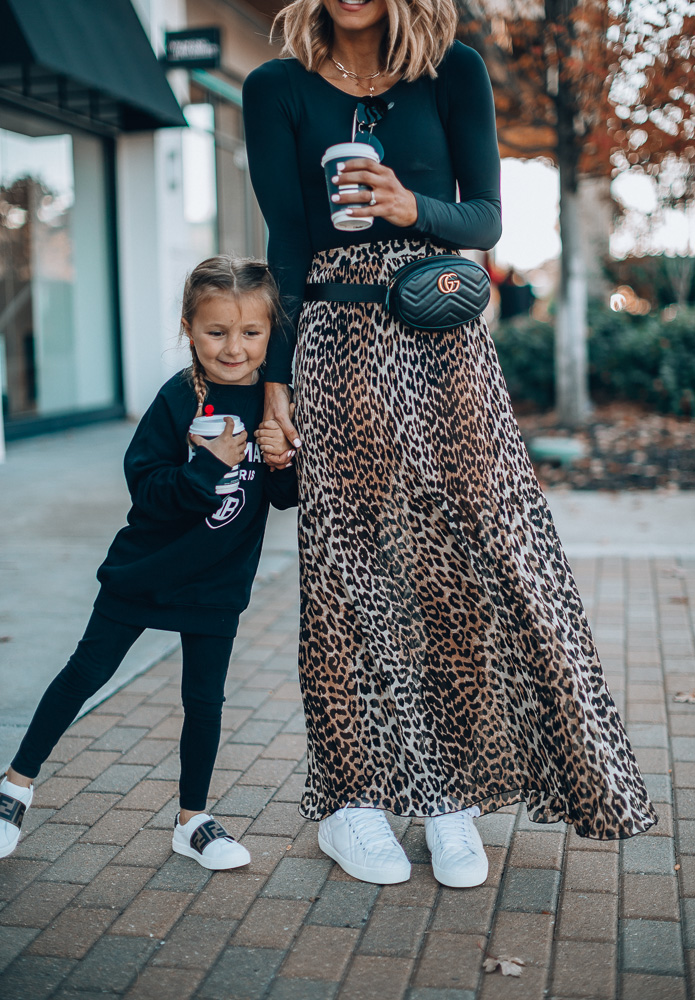 Animal print
Animal print is never a bad idea if you ask me – especially when paired with black. This skirt really makes a statement so I wanted to keep the rest of my outfit pretty simple. White sneakers balanced it perfectly, so all that was left was a little accessorizing!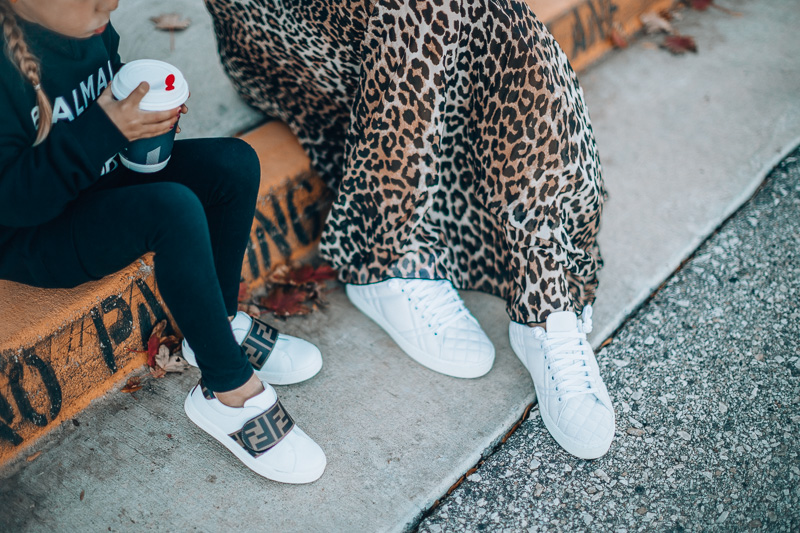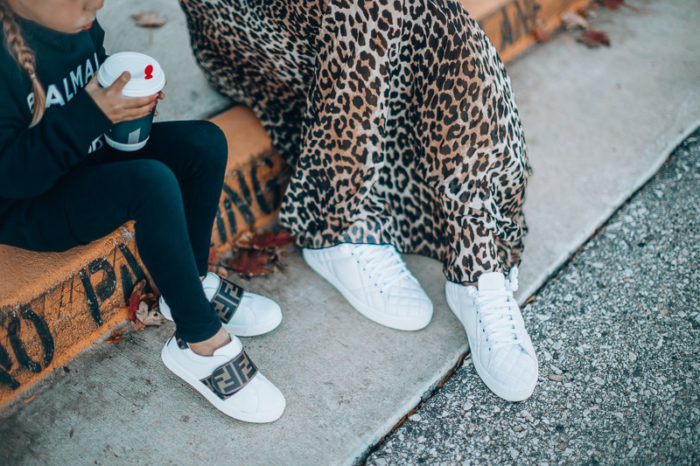 Add something designer
For Sutton's pop of pattern, I went with these
Fendi shoe
s instead of animal print. There's something about little girl designer clothes that just look so dang cute! Plus I think adding a little designer detail ups the anty a bit and adds that touch of chic you need when you already have some edginess happening. It softens things if that makes sense. The same goes for my Gucci belt bag – it's more of a trendy street style piece, but also elevated and chic.
What do you think? Can Sutton and I pull off edgy-chic? I'm loving the look and all my finds from mytheresa!
SHOP THE LOOK

SHOP SUTTON'S FAVORITES

A big thanks to
mytheresa
for sponsoring this post!