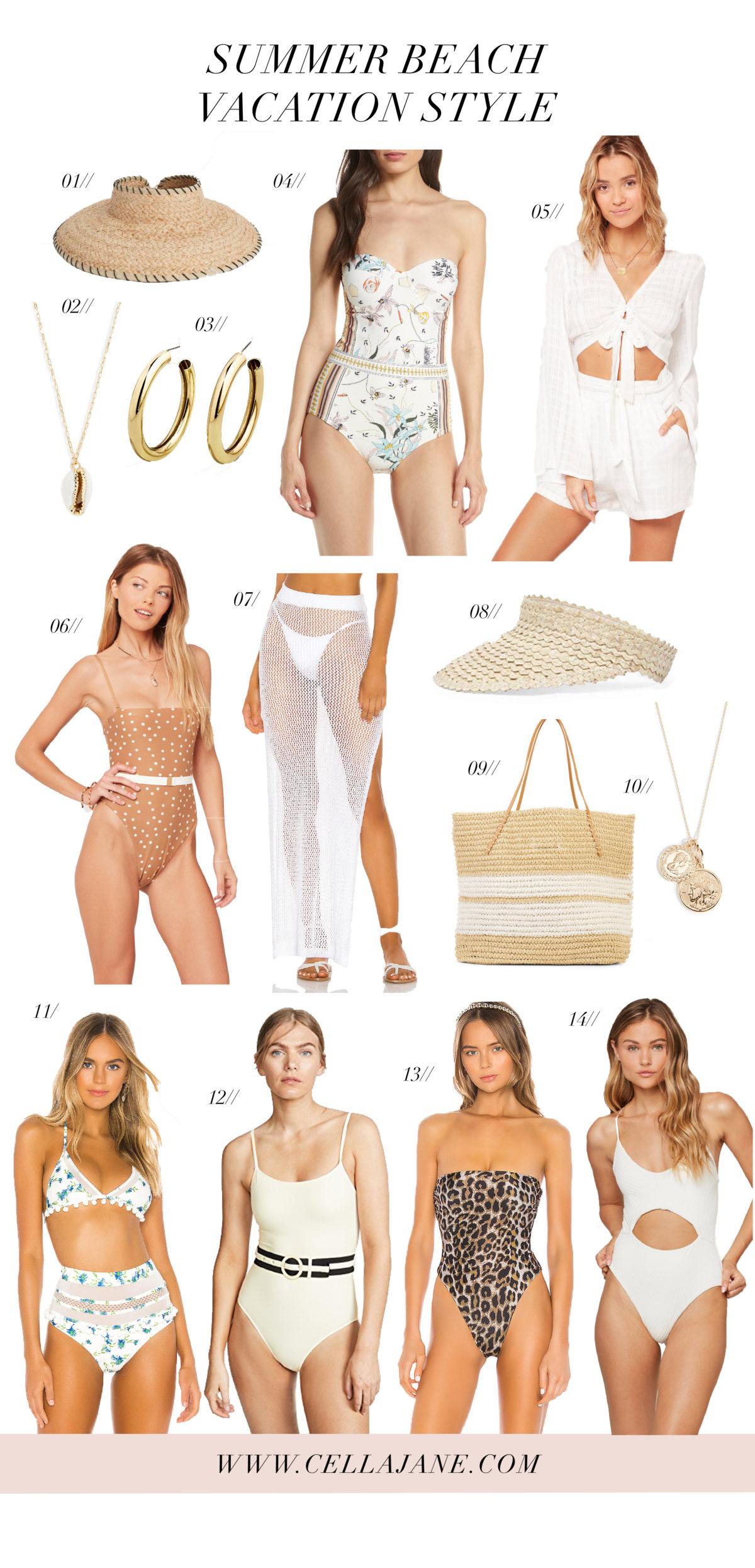 We are headed to Miami today with the whole family so I have pulled together the beach wear I am packing for this trip. Hope this is helpful if you are looking for new swimwear or vacation attire.
01// Hat 02// Shell Necklace 03// Hoop Earrings 04// Tory Burch Print One-Piece 05// Top and Bottom (also here and here) 06// Polka Dot One-Piece 07// Cover-Up Skirt 08// Visor 09// Bag 10// Necklace 11// Two- Piece Top and Bottom 12// Cream Belt One- Piece 13// Animal Print One-Piece 14// Cut Out One-Piece
01// This hat is not only really cute and perfect for the summer but it's perfect for traveling! It rolls up super nicely and I don't have to worry about it getting smashed in my luggage.
07// I have been wearing this Cover-Up Skirt so much already! It is going to be perfect for this trip!
09// This cute beach/pool bag is only $20! I'm going to be sharing more this week of what is always in my pool bag.
12// How cute is this belted one- piece? I am most excited about the full-coverage! A must when chasing my little ones at the pool and beach.

Other Items I'm Packing //

I ordered TTS in all these items. But let me know if you have any questions about fit.
Hope you all have a great weekend! I will be sharing more of the trip when we get settled!
Xx Becky