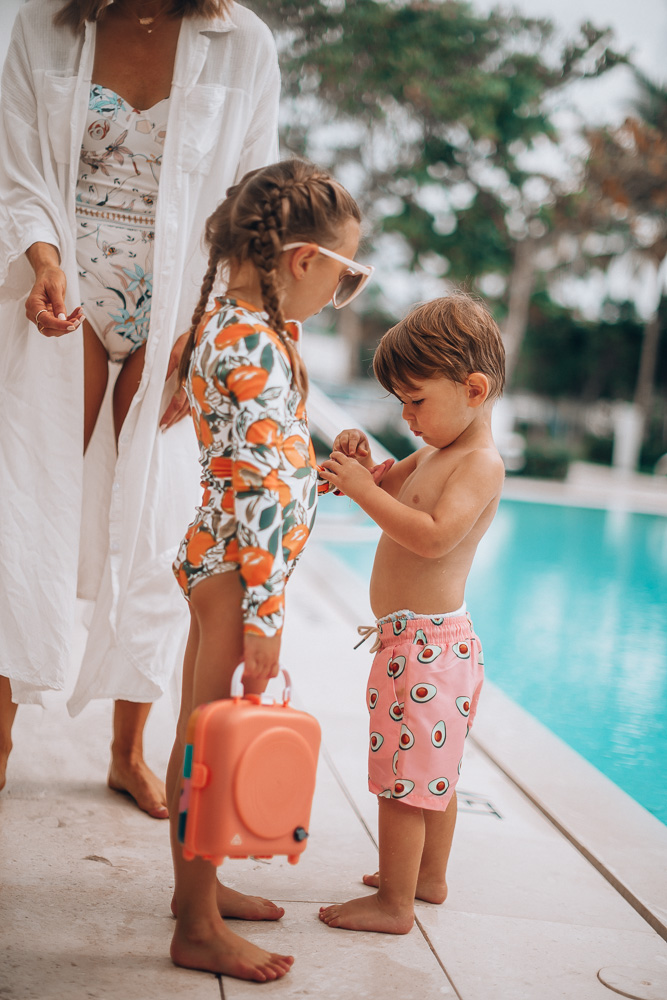 You guys have been asking a lot about what sunscreen I use and what I use on the kids. So today I am sharing our favorite sunscreens for the whole family and also new swimwear and essentials for the pool.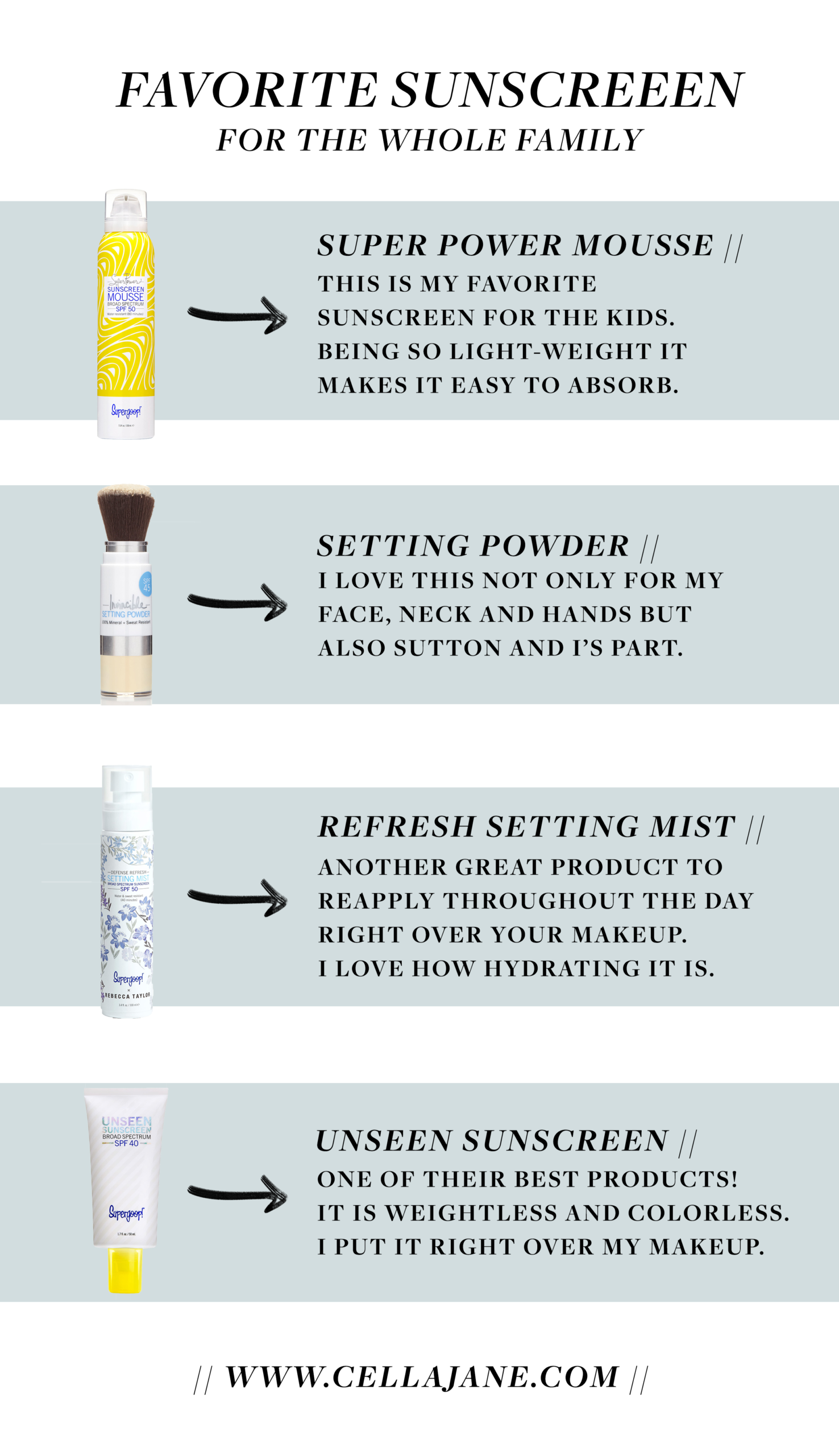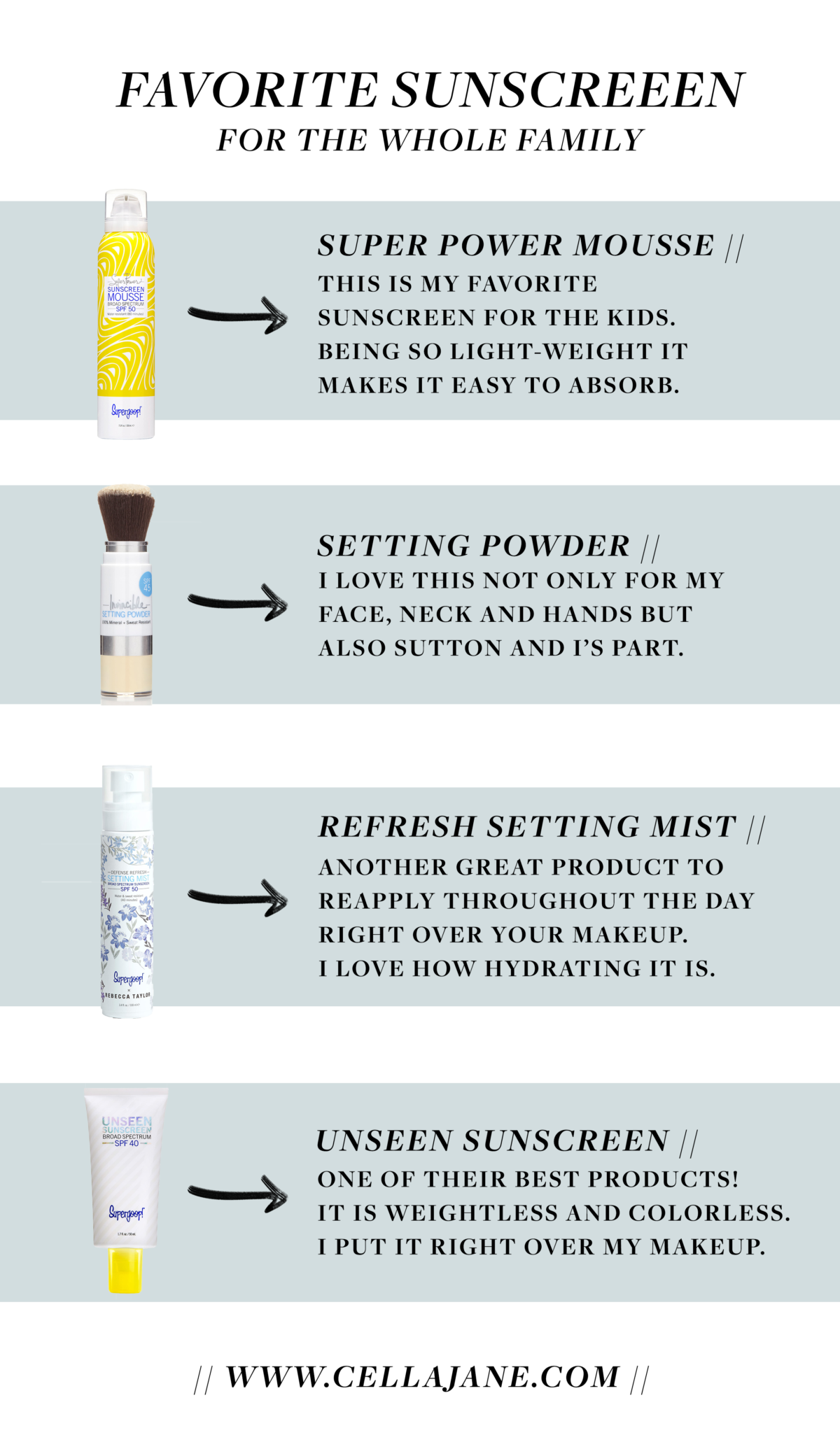 Super Power Mousse // Setting Powder // Refreshing Setting Mist // Unseen Sunscreen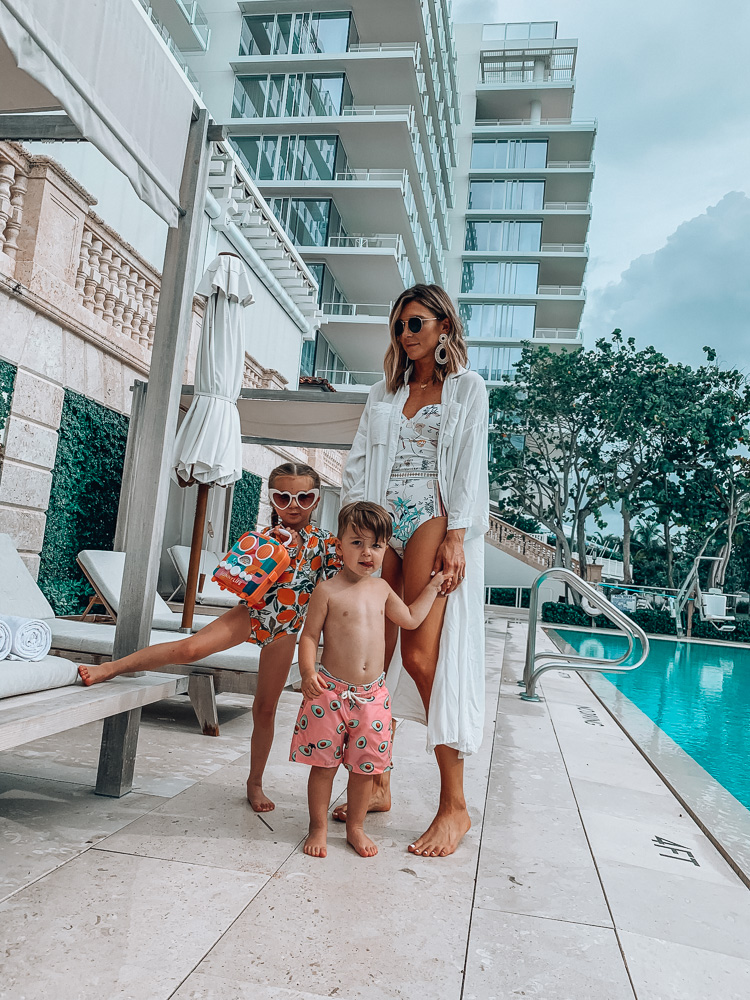 Sugargoop is my go to brand of sunscreen for both myself and the kids. I am so happy that Nordstrom is now carrying all the products. It made it so nice to add all the sunscreen we needed for this trip right in my cart when I was grabbing swimwear for the kids.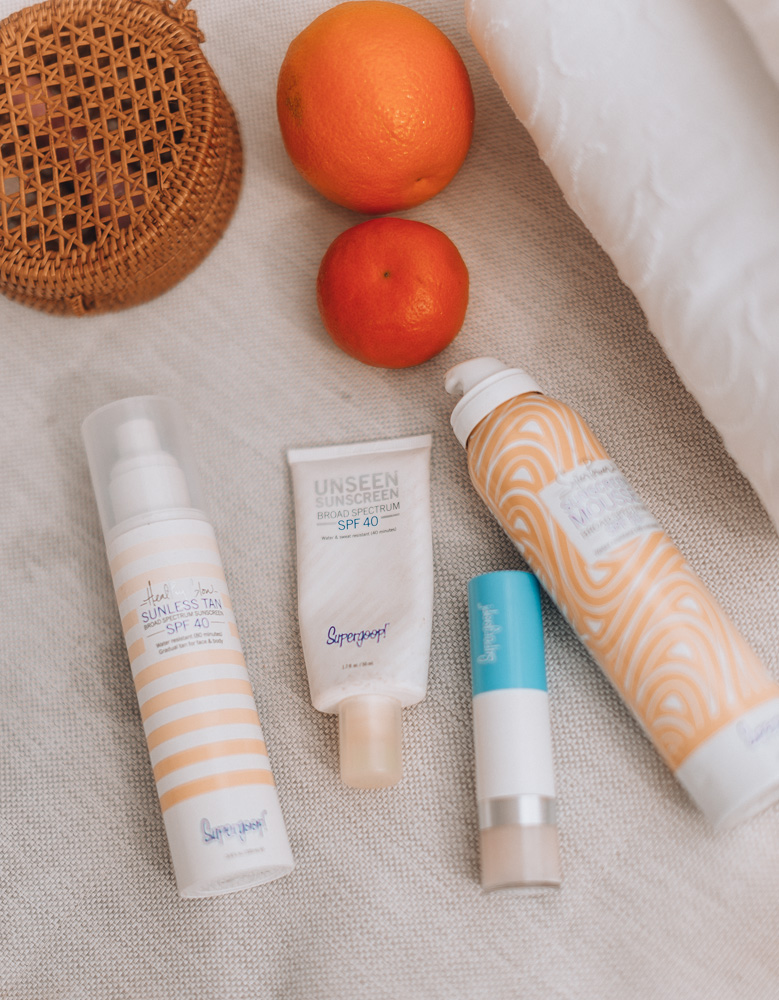 I use lots of different products from Supergoop but my most used products right now are the Super Power Mousse, Unseen Sunscreen, Mineral Setting Powder and the Refresh Setting Mist.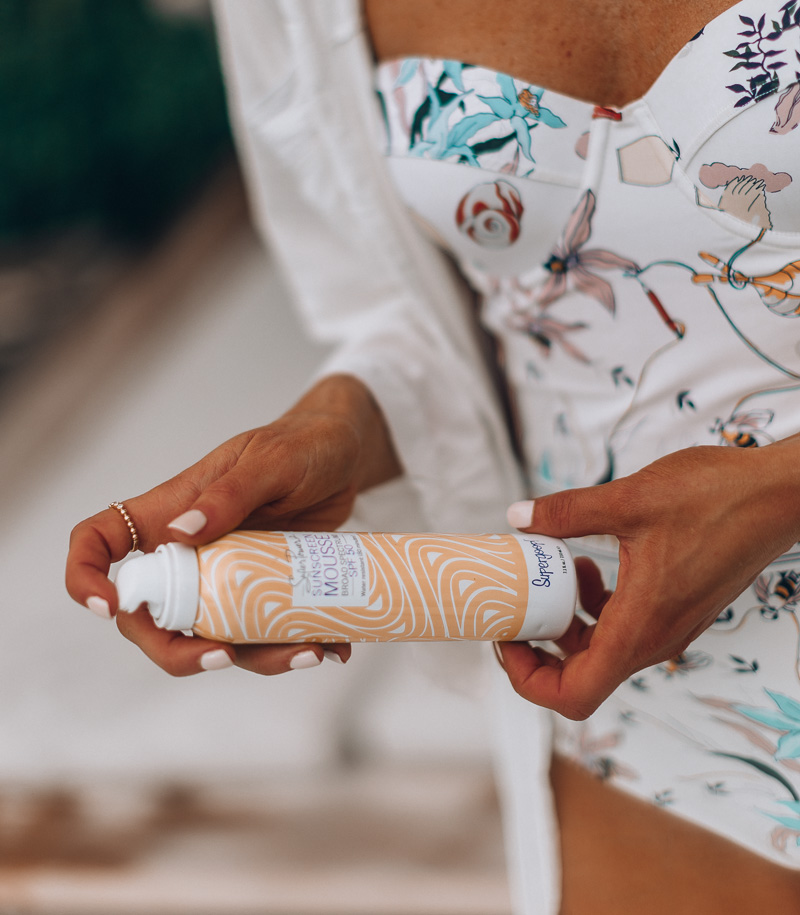 I use this Super Power Mousse for the kids. It is SPF 50 and feels super light. It being so light weight it makes it easy to absorb. Which I think is such a better alternative to a thick sunscreen as kids are so squirmy and ready to jump into the pool- I know I have to be fast! They also think it is fun that it is a mousse.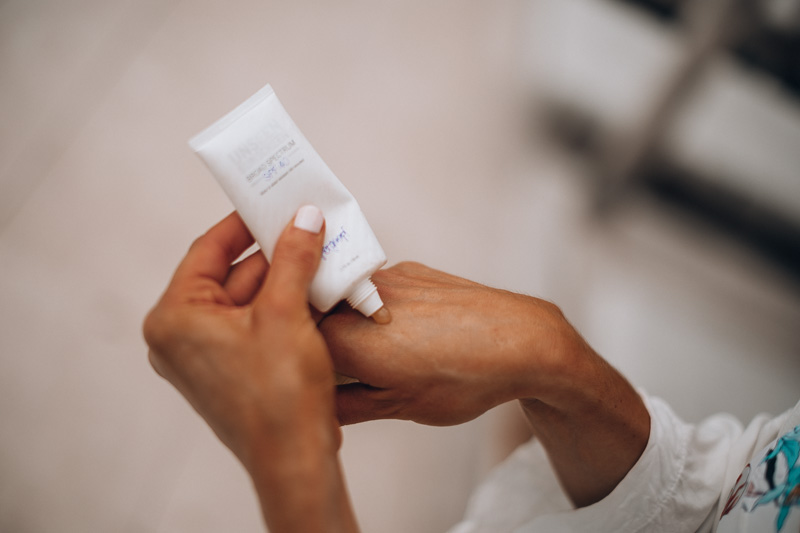 The Unseen Sunscreen is incredible. I love that it is a weightless, colorless, scentless, oil-free formula for your face that smoothes the appearance of pores. I put this right over my makeup.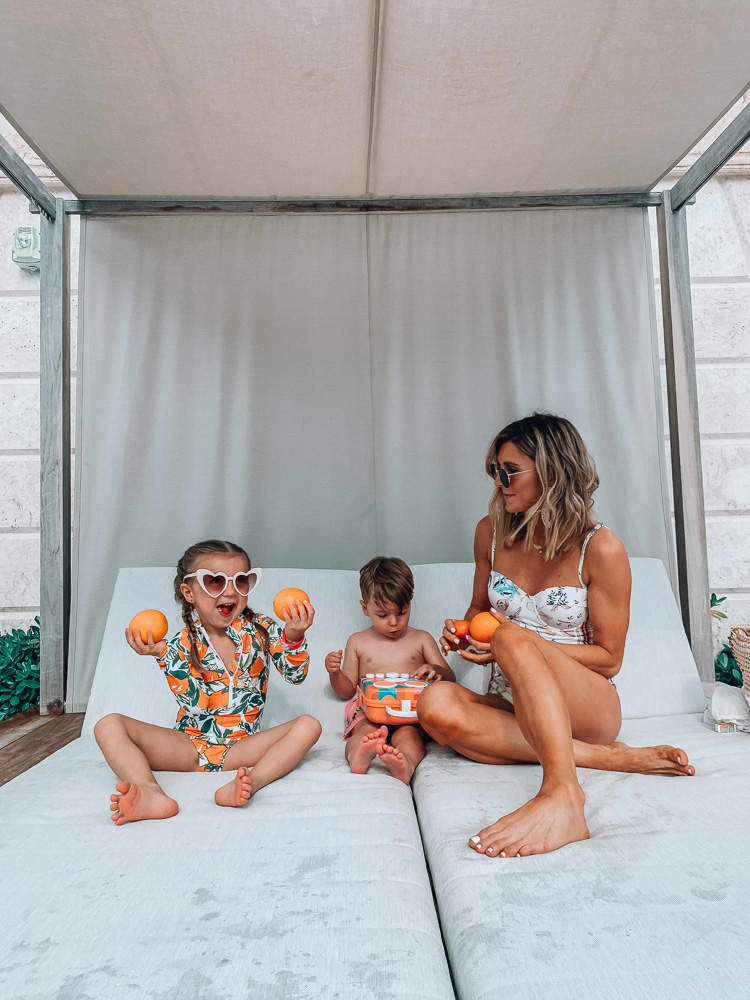 Supergoop also makes a great SPF 45 Setting Power which you guys know I love. I love a mineral sunscreen because it is a sweat-resistant formula. I also put it right over my makeup and can reapply multiple times a day. I also love this to protect my hands and also my scalp from the sun. I have started to apply this non-oily sunscreen right onto my part to prevent my scalp from burning. It's also perfect for Sutton's braid part. It doesn't leave your hair feeling oily as if you were to use a normal sunscreen.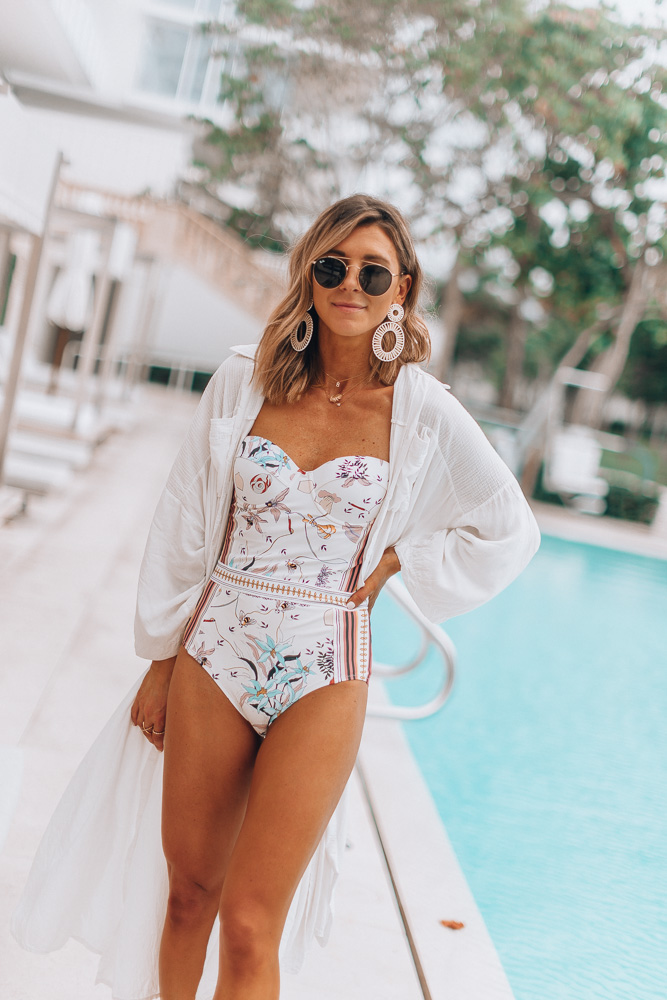 I think it is so important to invest in good sunscreen products! SPF is the #1 thing you can do for your skin. I make sure I always have plenty in my pool or beach and even my purse. You can never have enough. I know I will always be using the products so I tend to over buy because I never want to be in a situation where we don't have any kind of sunscreen.
I just follow the instructions on the bottle so we reapply every 2 hours.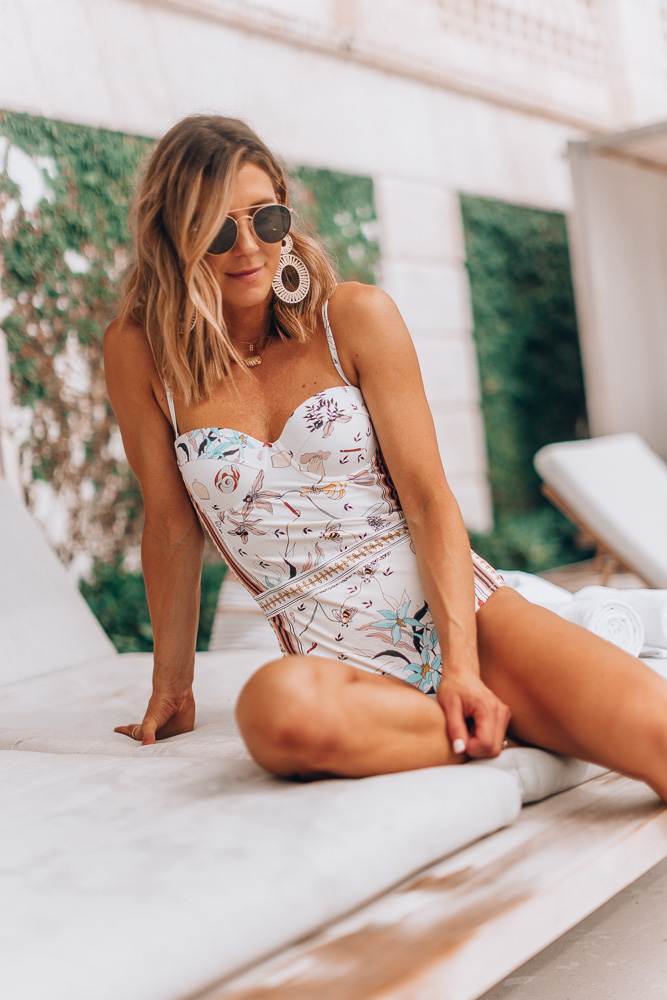 Now onto swimwear! This suit is the perfect mom friendly suit! It runs TTS. I am wearing a size small.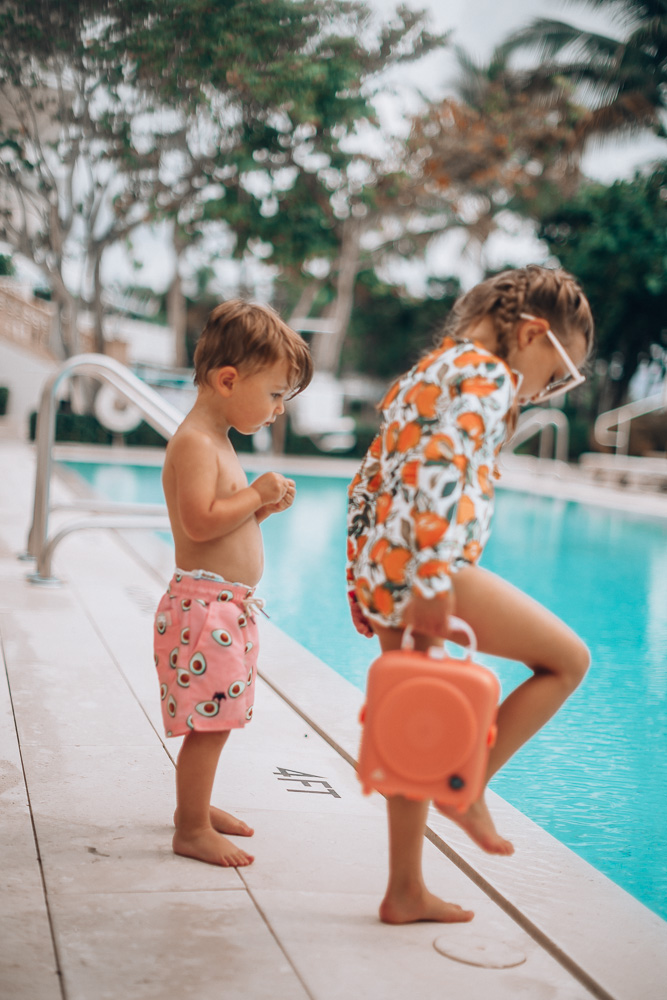 Like I said before it was so nice to be able to order everything from Nordstrom before this trip. You can get your sunscreen, swimsuits for the kids and for yourself. The best part is the free shipping and super easy/free returns. I don't know about your guys but swimwear sizes can be hard so I usually order multiple sizes and return whatever doesn't work.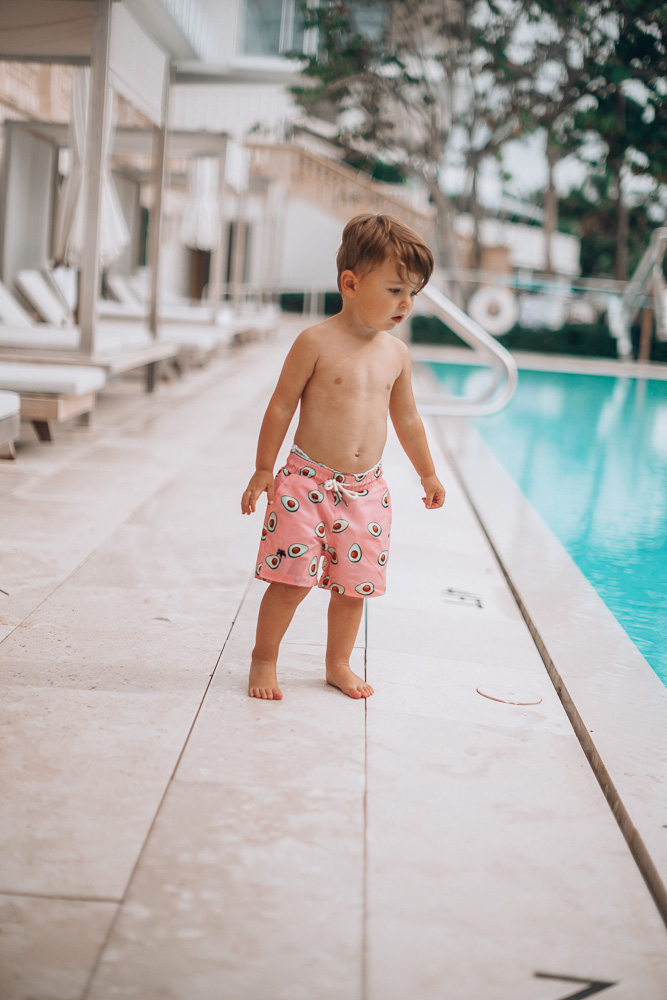 For the kids swimwear I love Minnow Swim, Tiny Tribe, OAS (Grey's shorts) and Mott 50 (which is what Sutton is wearing here).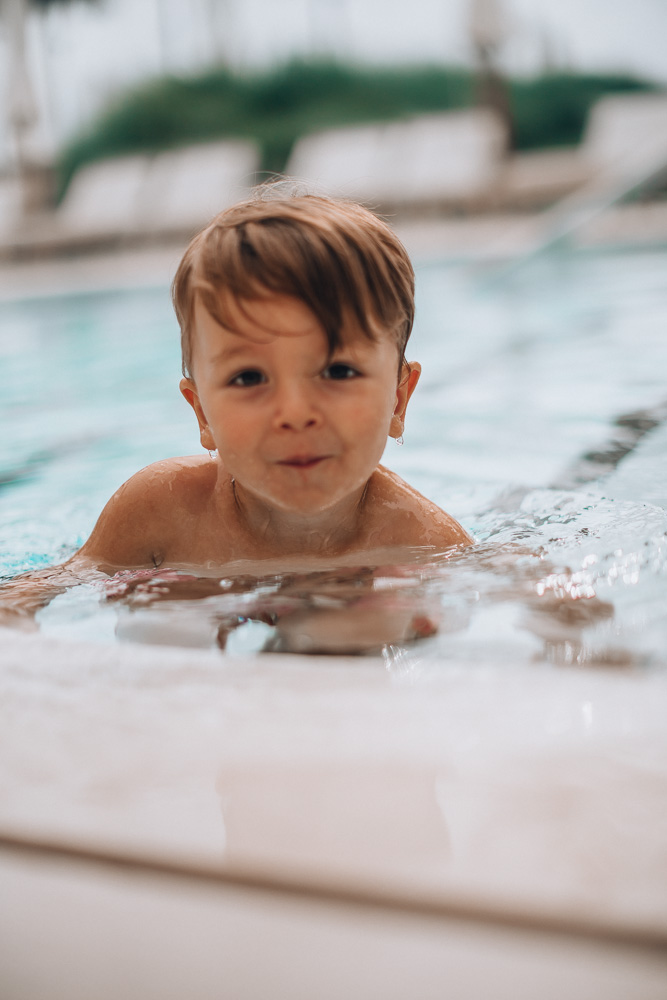 I also love the Natives to wear pool side and to the beach. You can rinse the sand right off and it's great that the kids can take them on and off themselves.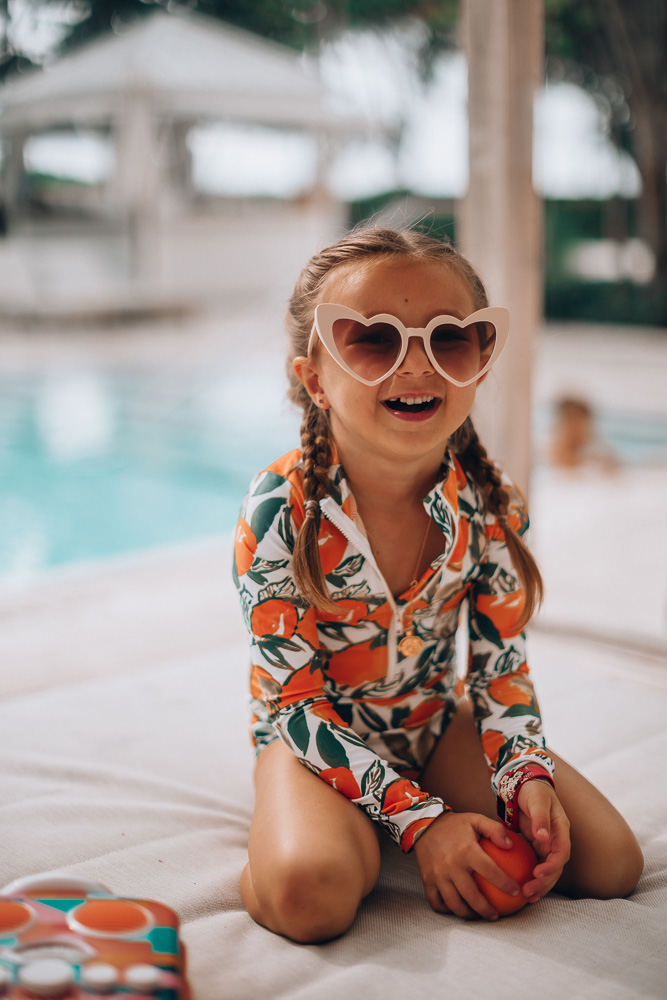 How fun is this sounds radio and bluetooth speaker? Sutton has been caring it everywhere.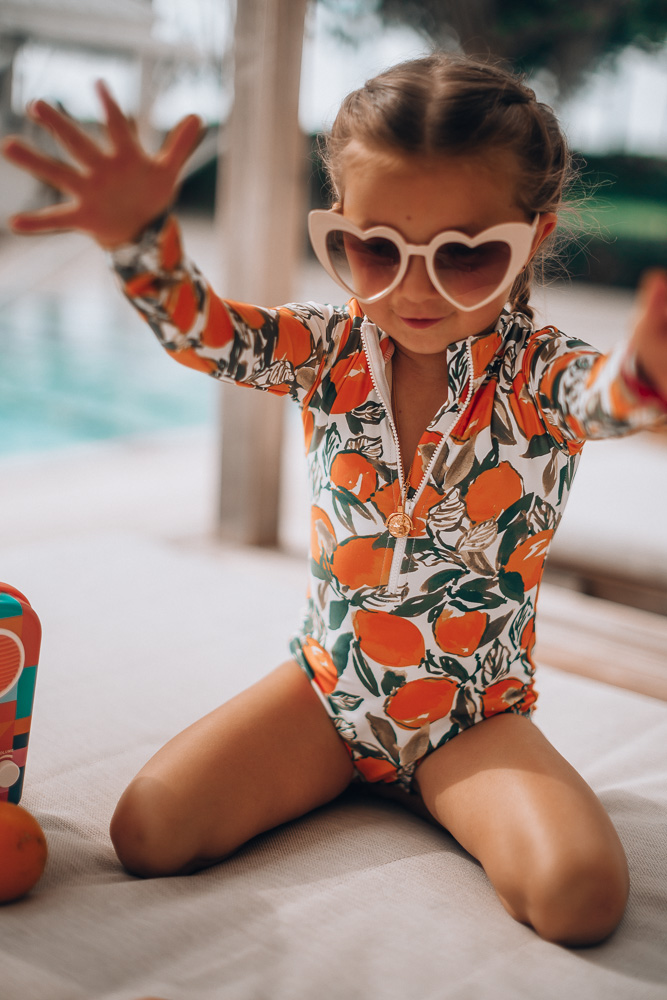 OUTFIT DETAILS:
My swimsuit // Greyson's swimsuit // Sutton's swimsuit
Now I am going to get back to pool. Hope everyone has a great day!
Xx Becky
A big thanks to Nordstrom for sponsoring this blog post!