Rounding up a list of some really delicious Starbucks drinks that are on the healthier side for summer! You can read my previous Starbucks posts here, here, and here.
Leave a comment of  your go-to Starbucks drinks for this summer. I would love to hear what you guys are enjoying on these hot days!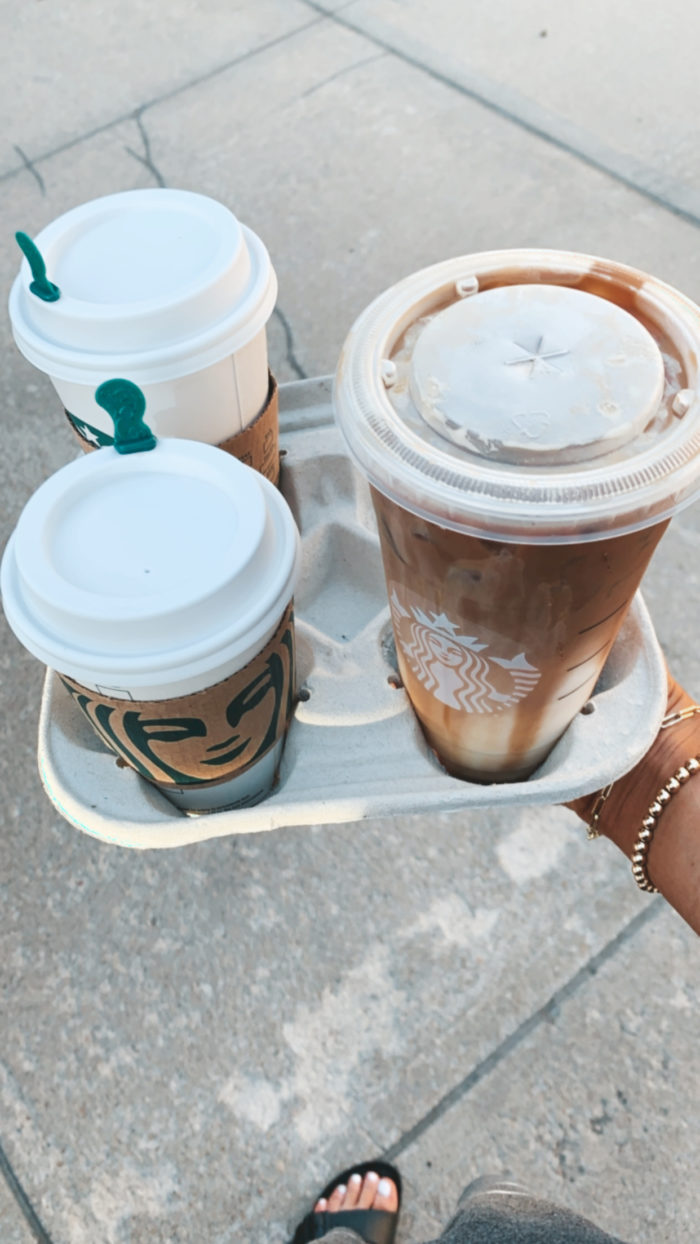 Very Berry Hibiscus Refresher
When you're hot and thirsty, the 'Bucks Refreshers are the bomb. The Very Berry Hibiscus has just 70 calories in a grande and zero fat.
Nitro Cold Brew With Sweet Cream
Cold brew is served cold, straight from the tap (almost like a beer) and is topped with a float of house-made vanilla sweet cream.
It's only 70 calories, 5 grams of fat and 4 grams of sugar for a grande — sweet cream and all.
Iced Skinny Flavored Latte
If black coffee is a little too hardcore for you, a 16-ounce iced, flavored skinny latte has 80 calories and no fat.
French Vanilla Cold Foam Brew – 60 Calories
This is my current obsession and go to order!
Ask for:
Grande Cold Foam Cold Brew
One pump of hazelnut syrup
Three pumps sugar-free vanilla
Light cream
Ask for sugar-free vanilla in the cold foam
/ Caramel Iced Coffee – 60 Calories //
Ask for:
Grande Unsweetened Iced Coffee
One pump of Carmel syrup
Three pumps sugar free vanilla
Light Cream
Doubleshot on Ice – 40 Calories
Ask for:
Grande Blonde Double Shot on Ice
No Classic Syrup
Three to four pumps sugar-free vanilla
Almond Milk
Berry Hibiscus Refresher – 40 Calories
Ask for:
Venti Iced White Tea *Unsweetened
Splash of berry hibiscus refresher
Splash of lemonade
Scoop of Berries
One stevia or other zero cal sweetener
Low Carb Pink Drink- 35 Calories
Ask for:
Venti Passion Tango Iced Tea *Unsweetened
Strawberry Infusion
Light Coconut Milk
A scoop of strawberries
Two Stevia or Splenda or any other 0 cal sweetener