We arrived in Nevis yesterday and it's so beautiful! I'm ready to enjoy island life for the next several days with Michael and the kids. After a long travel day we are unpacked and settled into our hotel. I'm sharing the beach looks I packed for this vacation and will add pictures of the outfits as I wear them throughout the weekend.

Knit Top // Bucket Bag // Round Ray Bans //  Studded Sandal
Hat // Pearl Sunglass Chain // White One Piece Swim Suit // Pearl Sandal
Swimwear Ryder Dress // Shell Earrings // Coin Necklace // Fanny // Aster Sandals
Jumpsuit // Square Cat Eye Glasses // Rattan Earrings // Lipstick // Bronzer // Bamboo Handbag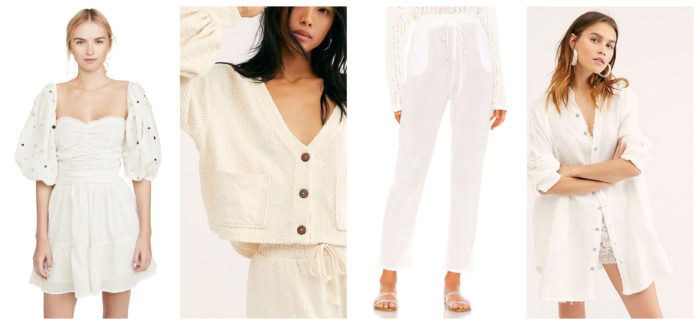 Sundress // Oasis Set // White Cotton Pants // Buttondown
SHOP VACATION LOOKS

More Vacation Posts:
7 Essential Beach Vacation Beauty Products 
Be sure to keep an eye on my LTK app feed as well as IG stories for more vacation details!