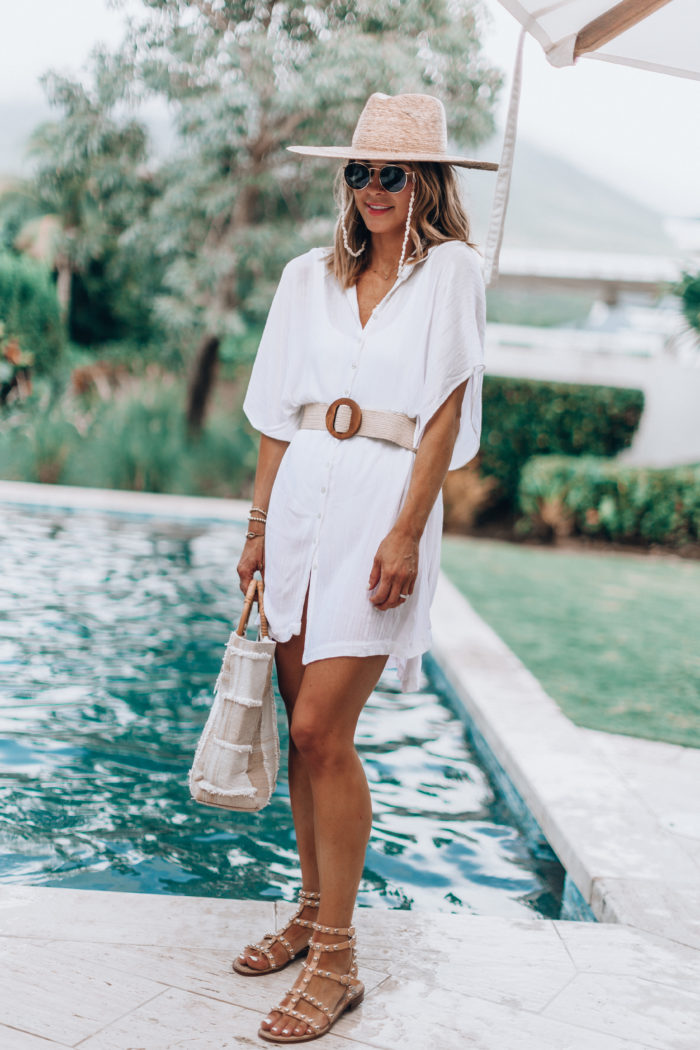 We're big fans of a good beach vacation in our house, so of course, that means I also love shopping for beach appropriate shoes. Whenever we have a tropical vacation booked, I always get on Nordstrom's website or drop in in-store to check out their selection of sandals and slides – especially this time of year when new styles are being released! Nordstrom always has my favorite brands like Sam Edelman and Tory Burch, so it's pretty much my go-to for anything beach related!
And with it being resort season and beach vacations on everyone's mind, I thought it would be helpful to round up some of my current favorite beach-approved shoes and share what styles I like for different activities.
Slides
Slides are a must when you're going to be lounging by the pool or on the beach. They're easy to wear with just about any outfit and can double for easy shoes to throw on for a casual lunch or activity. I absolutely love this pair from Nordstrom. I'd recommend always having a white pair of slides because they go with everything.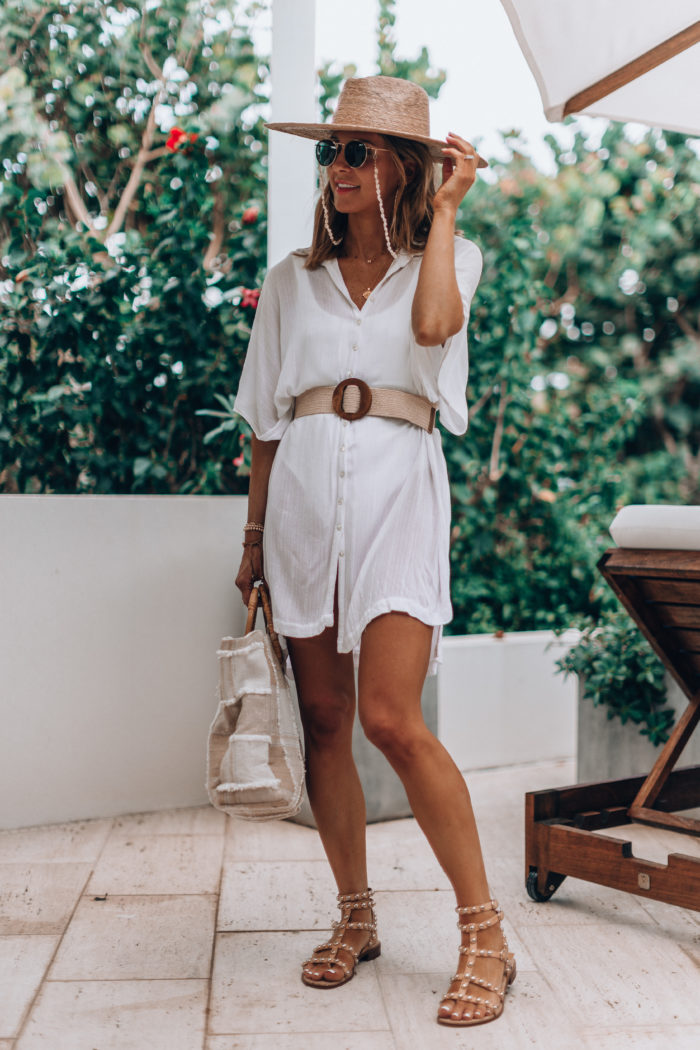 Strappy Flat Sandals
My Sam Edelman sandals are my go-to when it comes to strappy flat sandals for the beach but I also love this pair and this pair. On our last trip, I wore them 24/7 as well as this cover-up and a chic one-piece swimsuit.
Strappy Low Heel Sandals
I think it's a must to also bring a few pairs of heels on a beach vacation for that adult time (hopefully you at least get a little bit of this!). A good pair of strappy sandals with a low heel, like these, always make me feel a bit sexy for a romantic dinner with Michael, but be sure the heel is low and easy to walk in just in case you have to walk in the sand!
Are you heading on a beach vacation soon? Be sure you have the right shoes – I guarantee Nordstrom has whatever style you're looking for!
SHOP THE POST

A big thanks to Nordstrom for sponsoring this post!