Undergarments are a topic that I honestly don't think women talk about enough. I mean, we all have to wear them, and with so many brands and options out there, it's hard to know which ones are worth it. I also get questions from you all about what brands/styles I prefer when wearing different kinds of outfits, so I figured it was about time I put together a post on the topic and start the conversation.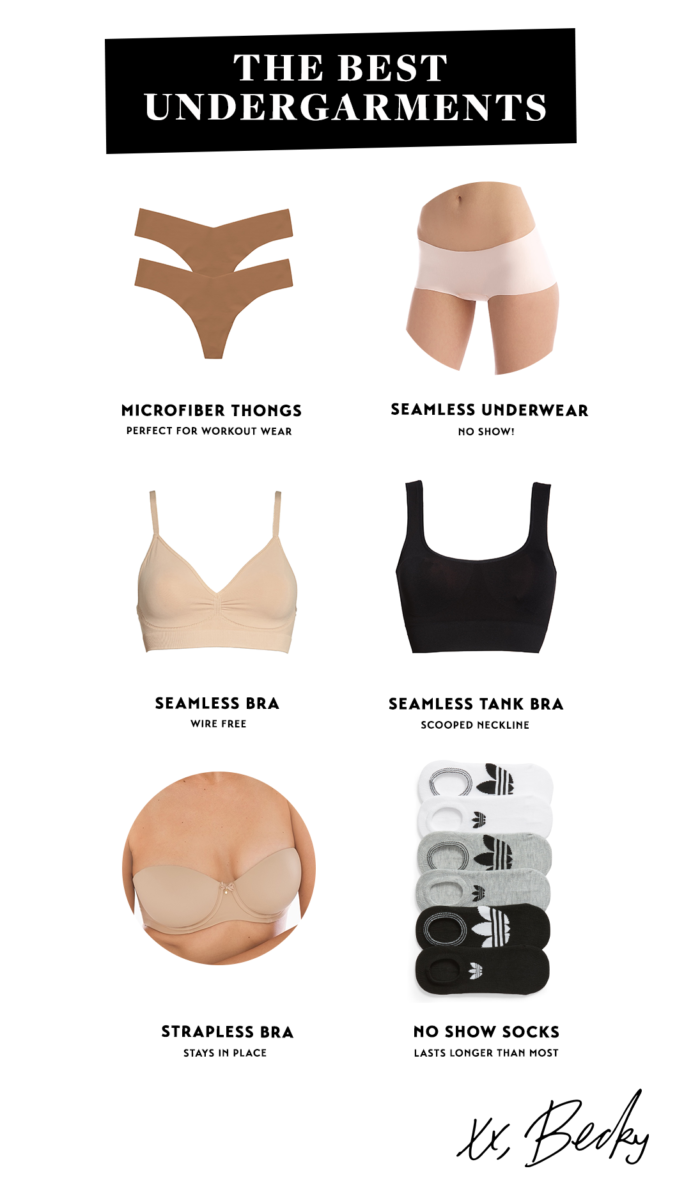 Microfiber Thongs // Seamless Underwear
Seamless Bra // Seamless Tank Bra
Strapless Bra // No Show Socks
SHOP THE POST

Everyday thong/workout thong:
I pretty much have one go-to thong for everyday wear and working out because I love the brand so much. It's the Commando microfiber thongs. They're seamless, which means no lines (because yes, you can definitely still have them – even with thongs – especially with workout pants). They might be a bit pricey compared to other options, but I think they're worth every penny. They're comfortable and function really well, which is worth paying a bit for me.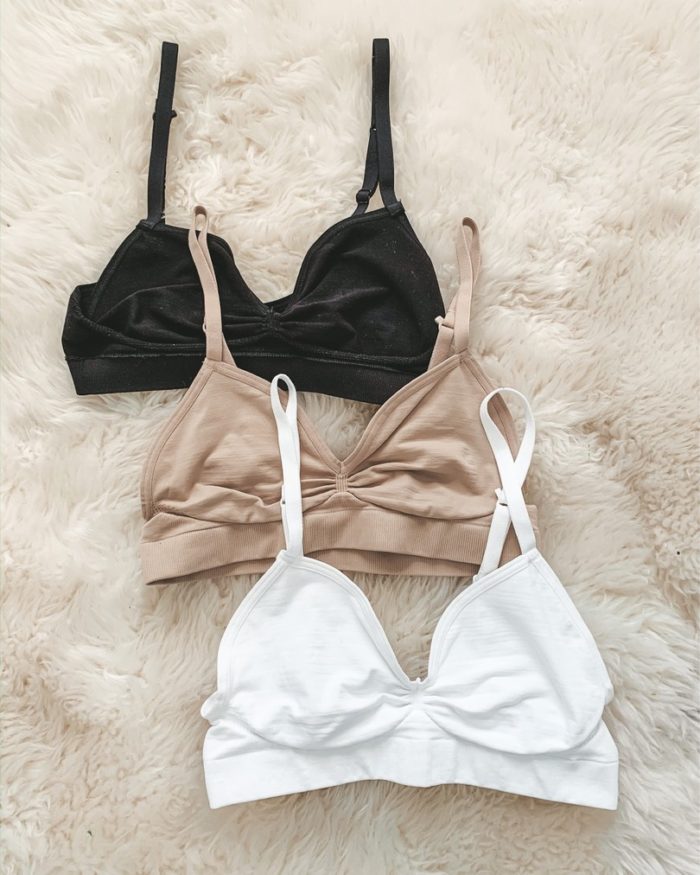 Everyday bras:
For everyday bras, I prefer more of a bralette style bra – something really simple with limited to no padding that just wears really comfortably. I've found that this option checks all those boxes and for a good price. I also have this one if you prefer a wider strap.
Strapless bra:
I get asked all the time what strapless bra I prefer and I totally get it because not all strapless bras are created equal, that's for sure. After some trial and error, I think this option from Soma is my favorite. Love that it's nude and it works well with more sheer tops and dresses and that it stays in place.
Everyday underwear:
When it comes to traditional everyday underwear, I also prefer Commando. Their seamless hipster panties are a favorite of mine. They keep lines to a minimum and are so soft and comfortable.
No-show socks:
I used to think socks was the place I could save money and just order the cheapest pair off of Amazon, but I've learned you really get what you pay for. Instead, I opt for this pair, which I love. They're no-show and stay in place, which is key!
I hope this is helpful for any of you struggling to find good undergarments. I've been wearing these brands and styles for a while, so I definitely believe in their comfort and quality.