Hope you all are having a great week! I am really excited about this post! 6 of my favorite instructors are sharing their go to healthy breakfast and their favorite wellness tip. I love these women and have looked up to them for years so I am excited they were willing to share their "secrets" with all of us.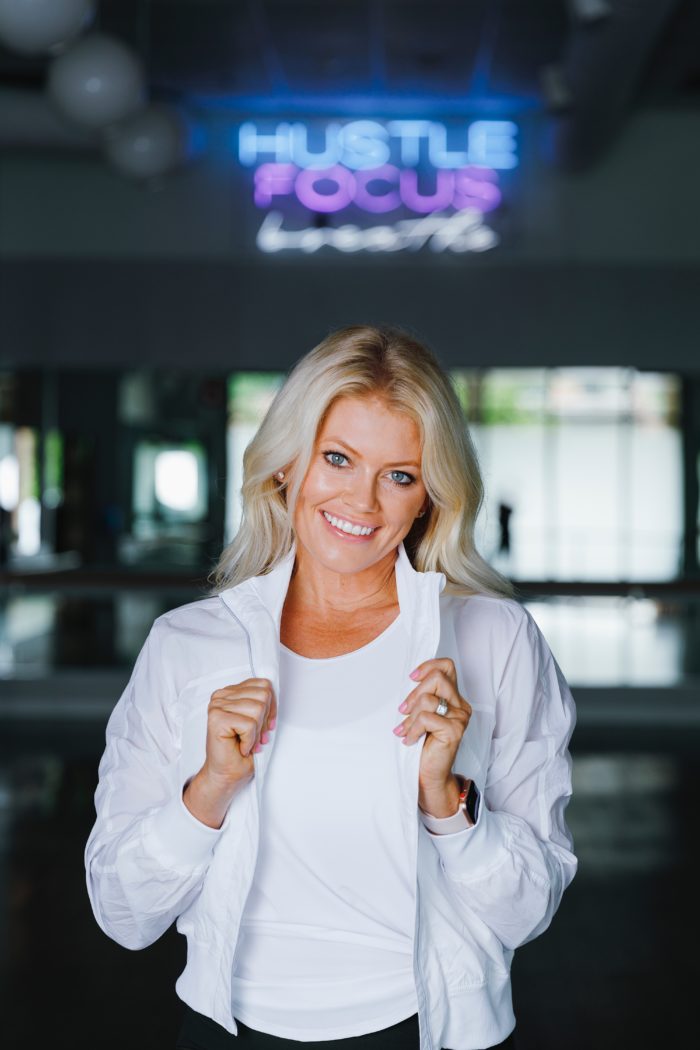 DARBY BRENDER
GO TO BREAKFAST:
Celery juice on an empty stomach before workout.
Matcha Green Tea with Collagen after workout.
Breakfast: Overnight Chia seeds with fresh berries
Recipe – Makes 4 servings
1/2 cup chia seeds
2 T ground flax seeds
1 1/2 cups unsweetened almond milk
1 tsp vanilla
1 tsp cinnamon
Mix all ingredients & split into 4 separate containers.  Refrigerate over night.  Top with fresh berries before Serving.
HEALTHY TIP:
I eat vegan and gluten-free 90% of the time.  There are so many amazing dairy substitutions. I avoid soy & stick with plant based protein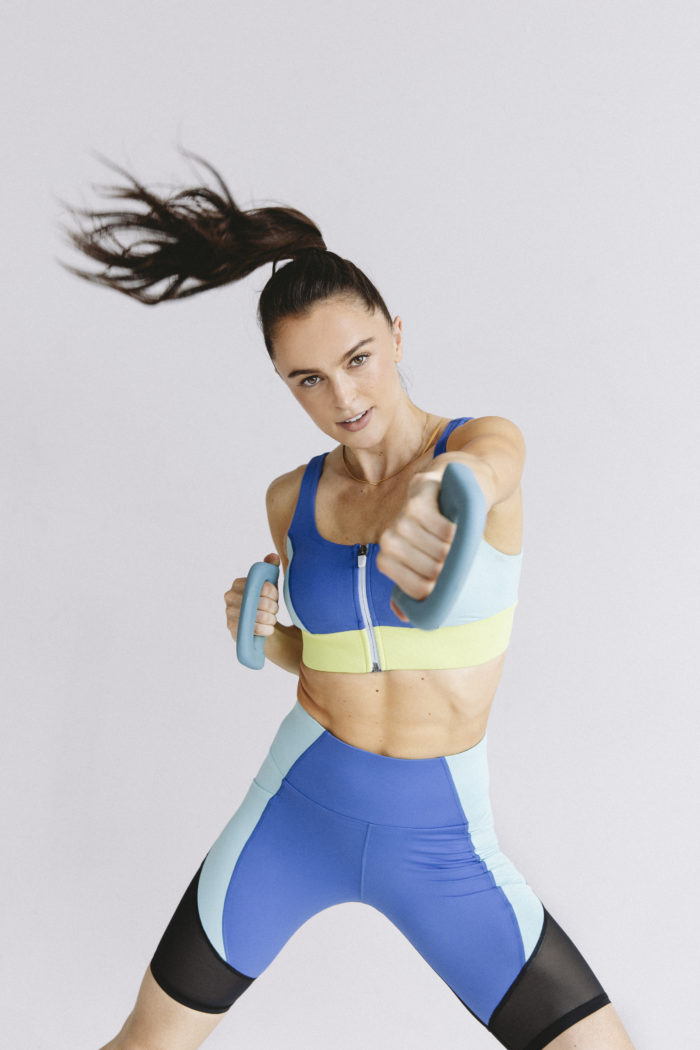 MEGAN ROUP 
CREATOR OF THE SCULPT SOCIETY
@meganroup | the sculpt society
GO TO BREAKFAST:
My go to breakfast is 2 slices of Ezikiel toast, Kite Hill cream cheese and half an avocado smashed on top with Himalayan sea salt. I love this meal so much and find myself having it most days.
On mornings when I am running out the door I will have an apple with raw almond butter.
HEALTHY TIP:
Fitness is all about consistency. One of my biggest tips is to find a fitness app you can do at home on the days you don't have a lot of time, the motivation to go to the gym or you are traveling. I just launched The Sculpt Society app (click HERE for a 7 day free trial) that has workouts ranging from 5-50min. Not only are they fun, they are effective and make it easy to stay on track and consistent in your wellness routine.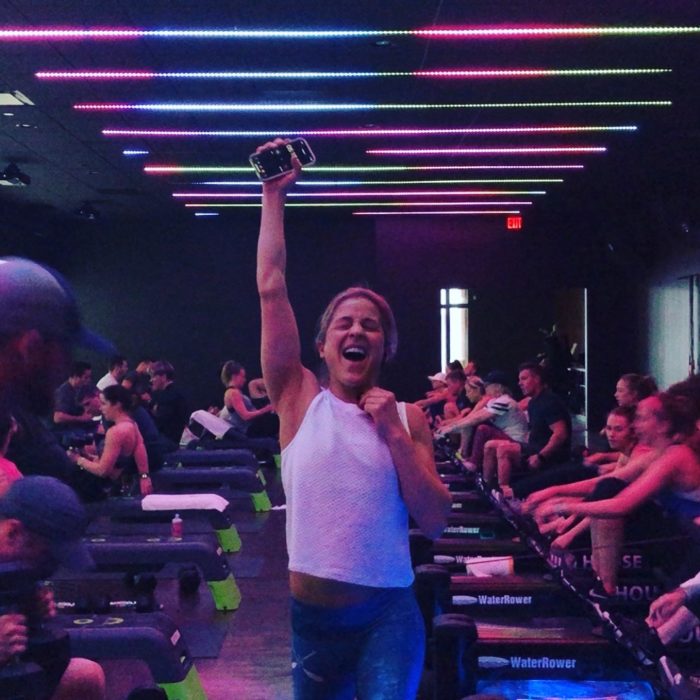 TONYA FORST
MSN REGISTERED NURSE | COACH AT HEALTH HOUSE
GO TO BREAKFAST:
Wake Up. Work Out. and Crush It!!!
I recommend working out first thing in the morning if possible on an empty stomach.  You will be more productive throughout the entire day with energy people will want to bottle up and buy from you!!!
My Breakfast includes 3 whole eggs, 1/2 avocado, salsa and one liter of water.
HEALTHY TIP:
My healthy tip is to eat one ingredient foods, not processed, and incorporate healthy fats within your meals.  You will have more energy and be satisfied  longer.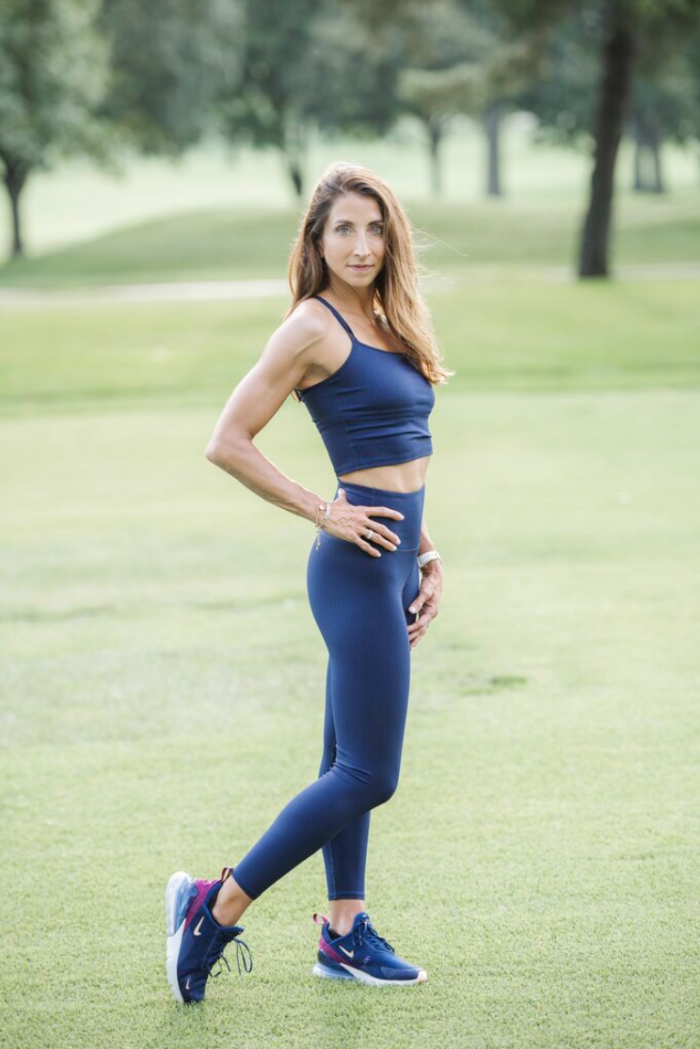 ERICA CREGAR
INSTRUCTOR & STUDIO DIRECTOR OF FUSION FITNESS
GO TO BREAKFAST:
Morning Ritual – chug ice cold water before class
During workout – water with BCAA's
Post workout – coffee and refuel with my favorite breakfast, egg in a basket.
Egg in a basket – 1 serving
1 thin slice whole grain bread ( I use Farm to Market Grains Galore)
1 egg
1/4 avocado
1/4 cup chopped mini bell peppers
1 large handful of arugula
Everything but the bagel seasoning
Heat a non stick skillet over med/ high heat.
Cut a large hole (1-1.5 inch) in center of bread.  Place bread on skillet for 1-2 mins.  Crack egg in center of bread and cook for about 3-4 mins.  Flip bread and continue to cook 3-4 mins until egg is cooked through. (Decrease cooking time if you like your egg runny).  Remove from skillet.  Place cut up bell peppers in skillet and saute for 2-3 mins.
Place handful of arugula on plate top with the egg in a bread, bell peppers and avocado. Sprinkle with everything but the bagel seasoning.
This is the perfect combo of carbs, protein, veggies and healthy fats to refuel your body!
HEALTHY TIP:
Do not get caught up in diet/workout fads!  Every diet out there has been contradicted by itself at one point or another (ie, Eat every 4 hours to boost your metabolism!  Try to go 12-16 hours a day without eating!)  Listen to your own body and find out what works best for YOU.  There is no right answer for every person out there.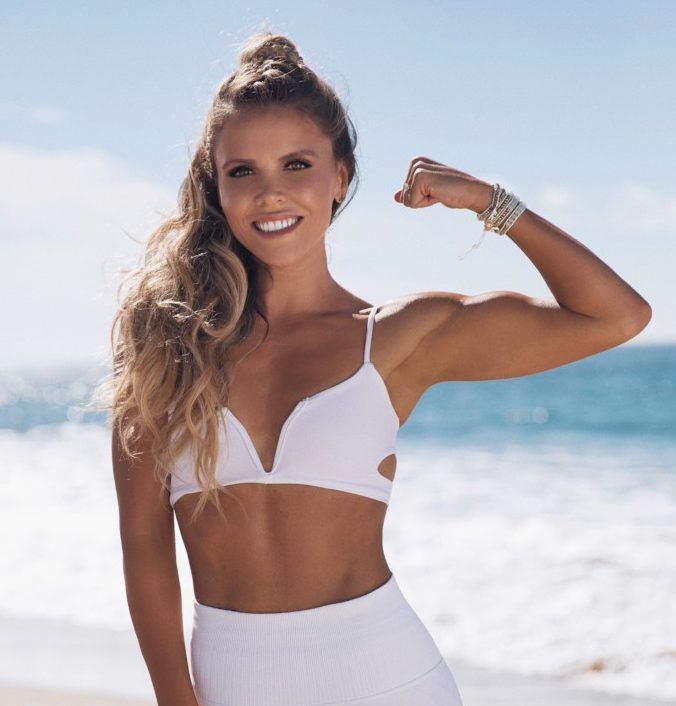 KATRINA SCOTT
CO-FOUNDER OF TONE IT UP
GO TO BREAKFAST:
Breakfast is either a protein pancake, so I use Tone It Up Protein, egg whites, cinnamon, and a little almond milk and banana mashed up in there. Or I like egg white with tons of veggies on it.

Grocery List:
Eggs, Cinnamon, Almond Milk, Bananas, Assorted Vegetables for the Eggs
HEALTHY TIP:
For me, it's all about starting with attainable, short-term goals. One goal that's been amazing for is skipping fried food for the month of January. Once the month is up, you'll be feeling so great you may just keep at it! As someone who loves fried appetizers and sweet potato fries, I promise it's totally doable, and will help motivate you to make more healthy choices.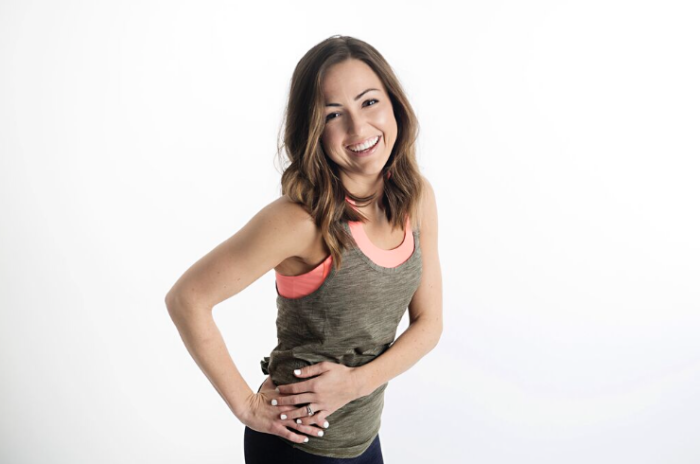 KATIE HIRLEMAN
INSTRUCTOR AT FUSION FITNESS
GO TO BREAKFAST:
I alternate breakfasts, as I get tired of smoothies every day.  I either make a Body Love Fab Four Smoothie or I make an egg scramble bowl.  This is a great way to pack in veggies.  Most days my bowl consists of eggs, spinach or arugula, red pepper, tomatoes, avocado, sprinkle of hemp seeds, top with salsa.
HEALTHY TIP:
Be mindful of your body.  I heard someone say that modifications are a sign of wisdom, not weakness.  So never compromise your form for an advanced move.  Start with the modified version until you are strong enough to move to the next level.  AND ALWAYS STRETCH!