Sequin Tops to Make You Sparkle This Holiday Season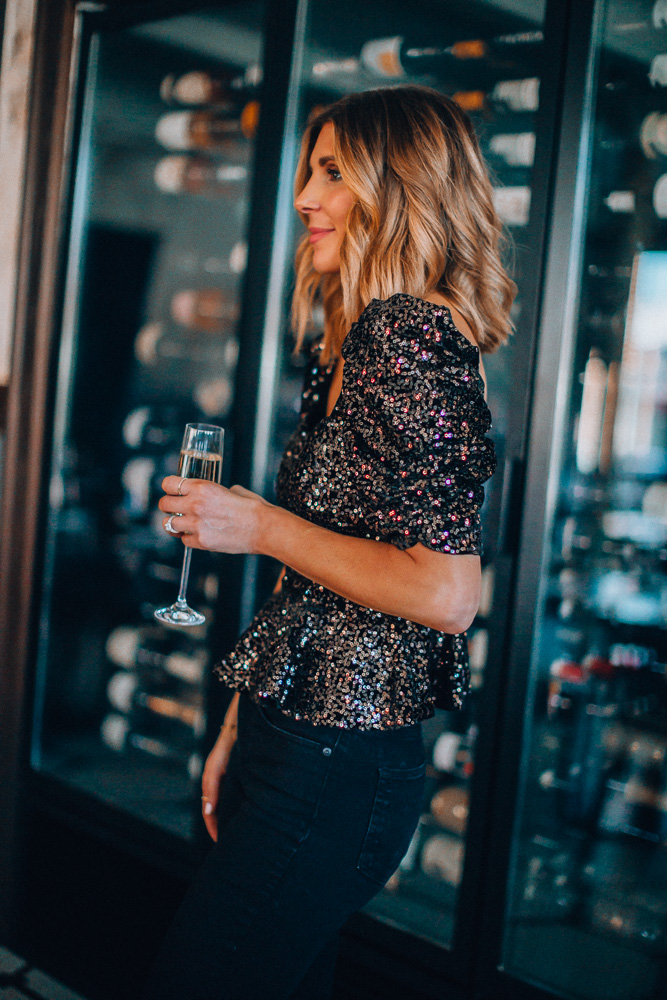 Holiday parties are your time to dazzle, so don't settle for a look that's less than spectacular. Come out of your comfort zone and put on something bold, or sparkly. Today I am sharing a not-so-basic idea for dressing festive this season-sequin holiday tops!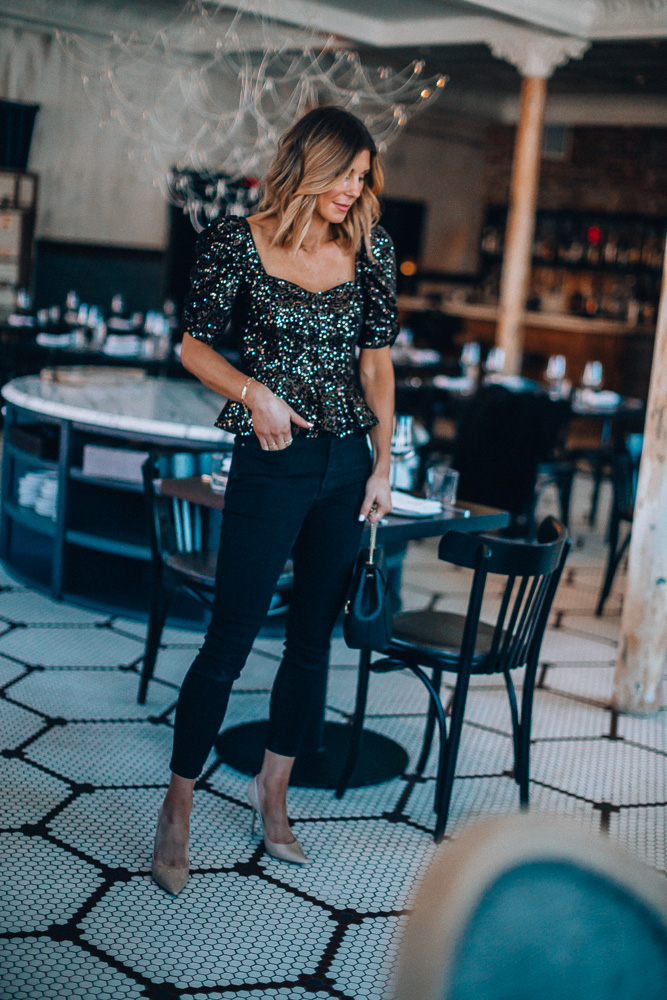 There's no better time of year to wear something bedazzled in sequins than the holidays. Opt for a sequin top and keep the rest of your outfit simple—perhaps with the exception of a stunning headband for a little extra something. I am a sucker for statement sleeves and Amanda Uprichard always has the best tops – so I loved this one for the holidays! It's really soft inside and comfortable which I appreciate! I paired it with a pair of soft velvet jeans – not only warm but stretchy.
Whether you're going to a gathering with friends, or an office holiday party (would be really great with a pair of straight-leg slacks!) this top is a must. To tone down the sparkle for a more casual, yet festive, look, check out this blog post here!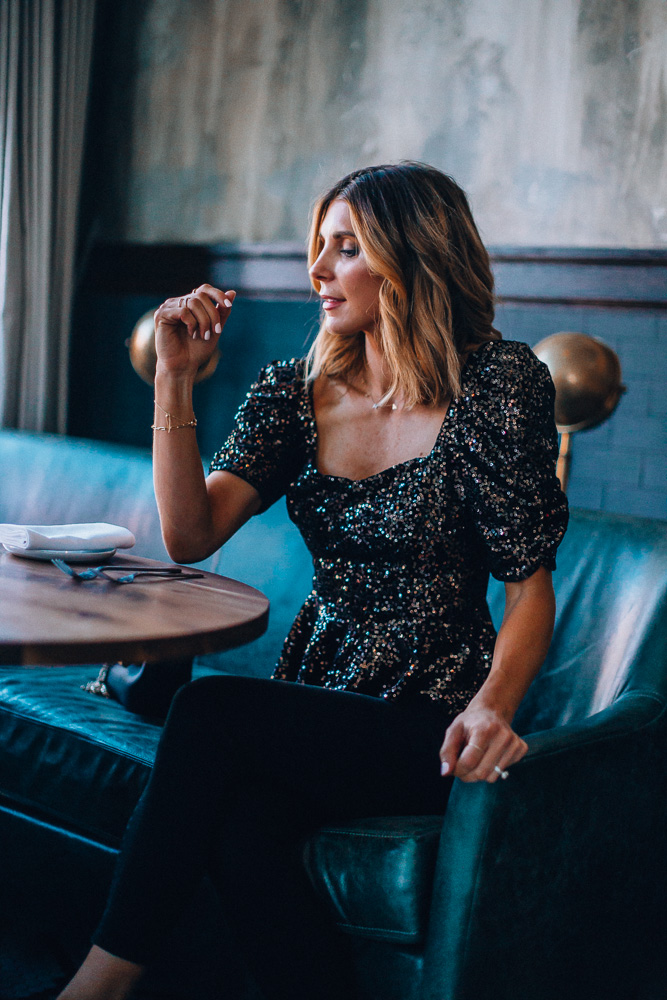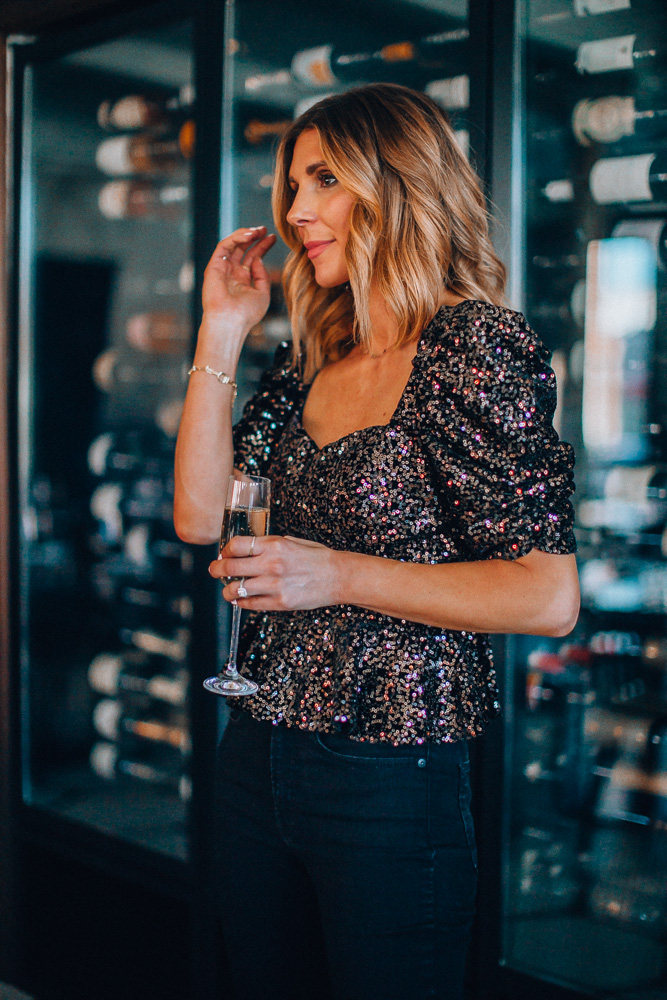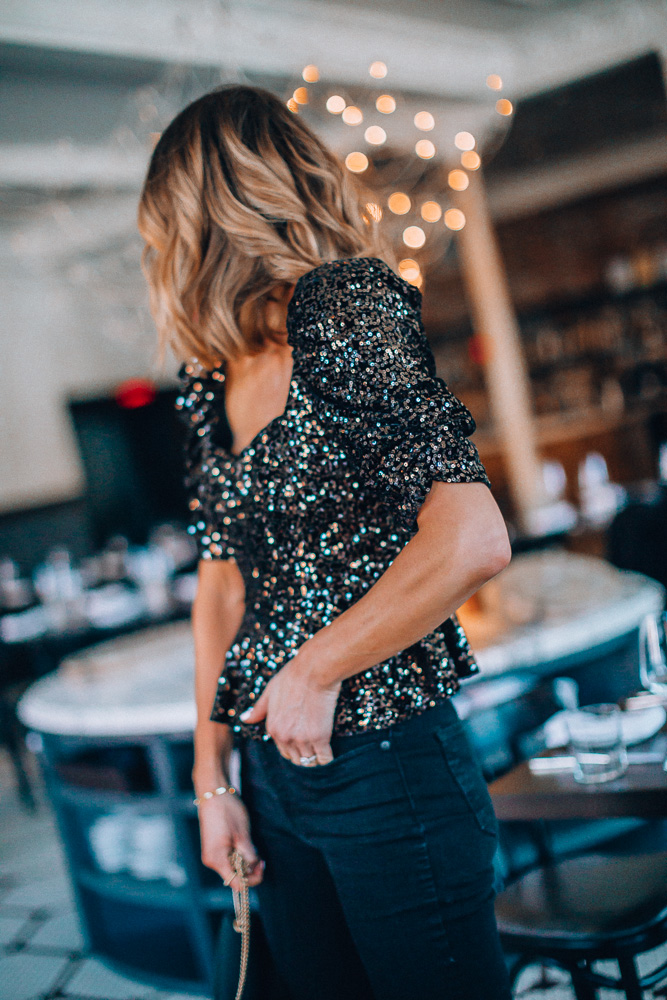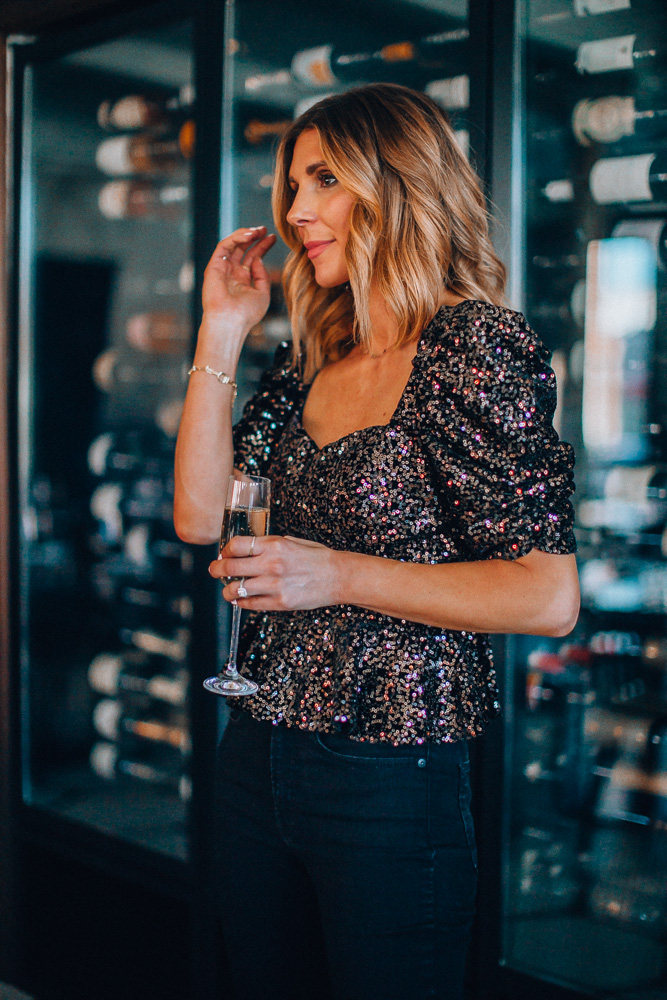 Shot at the lovely Lazia Resturant in the Crossroads Hotel in Downtown KC!
SHOP HOLIDAY SEQUIN TOPS UNDER $100

SHOP THE LOOK
Sequin Top (small) // Velvet Pants // Heels // Faux Fur Long Jacket (small)