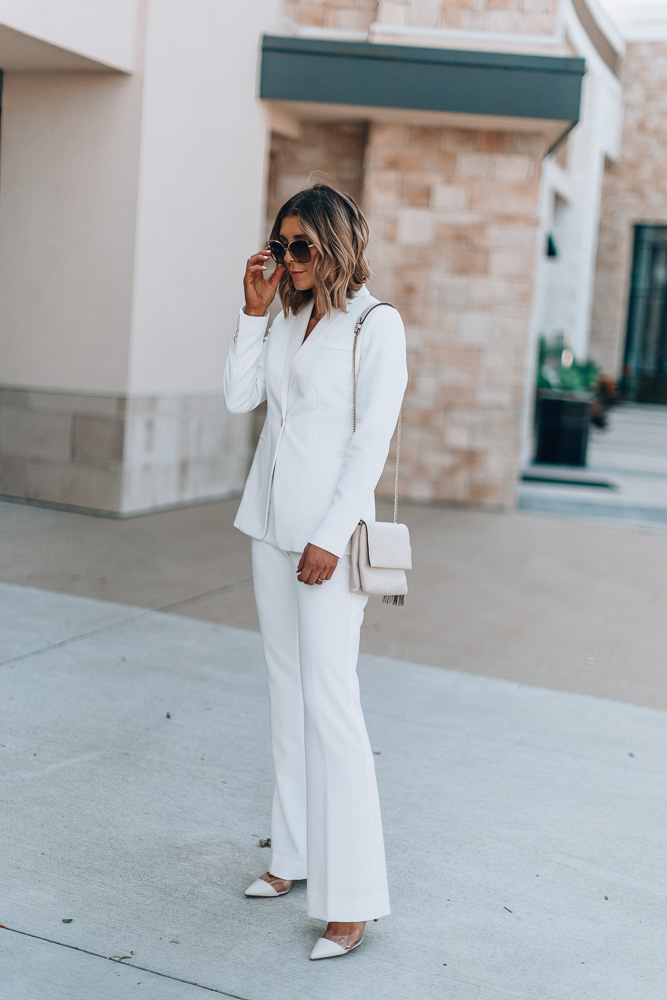 I have no idea how it's already that time of year when I'm thinking about the holidays and all the subsequent parties, but here I am. It's exciting though because I love the holidays and all the fashion that comes with it. Because I've been on kind of a workwear kick lately, I thought I'd start my holiday outfit ideas off with two amazing options from Banana Republic.
These outfits are stunning and the pieces are such high quality. I feel like you can easily tell if a knit or a suit is high quality just by touching it, you know what I mean? Everything from Banana Republic is always made with heavyweight material and just screams luxury if you ask me and both of my looks are no exception. I put them together with a casual office holiday party in mind, so if you have something like that on your calendar in the next month or two, this is for you!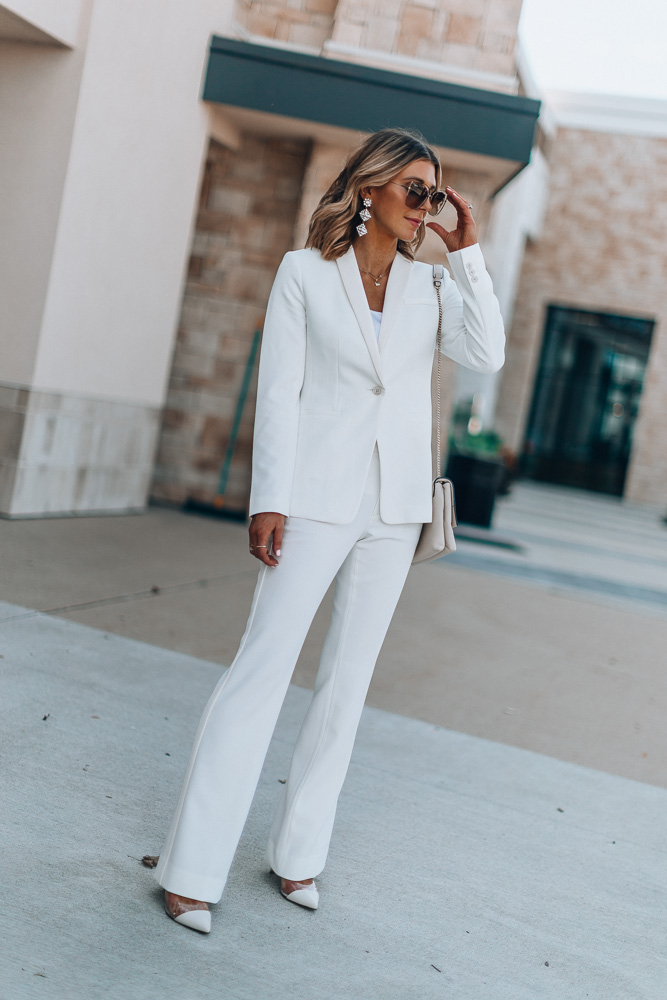 The first outfit is this stunning white suit. I feel so elevated and sharp in it with its clean lines and chic silhouette. The pants are the perfect cut – not too flared but not tapered or skinny either. So comfortable for a party! And the blazer takes things up a notch if you ask me. The monochromatic look just makes a statement and will command the room when you walk in. Plus I think white is always a great color for any party in the winter!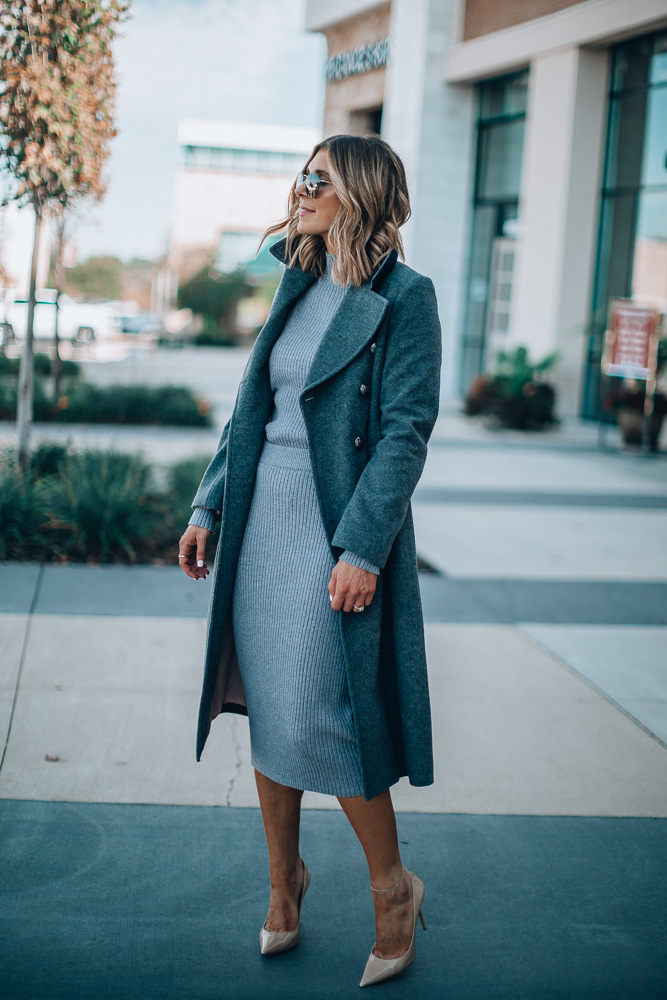 The second outfit is a skirt and sweater combo that I think is equal parts professional and sexy. It's conservative and covers you up, but both pieces hug your body just a bit, which makes the look great for after business hours. The skirt is a midi length (my favorite) and could easily be repurposed into an everyday business look with a flowy blouse tucked in with a great blazer. The sweater tucks into the skirt flawlessly but just like the skirt, it could easily be paired with denim or trousers to create a few other looks. And don't forget this amazing double-breasted long coat! What winter look is complete without it?!
Are you thinking about holiday outfits yet? I hope this gave you a little inspiration!
SHOP MY LOOK
Look 1 : Blazer (wearing size 2)  // Trouser Pants (wearing size 2) // Cami // Heels similar 
Look 2: Double Breasted Long Coat  (wearing size 2) // Sweater (size small) // Sweater Skirt (size small) //

A big thanks to Banana Republic for sponsoring this post!