Happy Wednesday everyone! I hope everyone is having a great week! I was thinking yay we are half way to the weekend but I don't want to wish away the days. Today is a beautiful day and we should make the most of it! So with that in mind I created a list of 9 different ways you can practice self care. These are just good reminders for all of us to take care of ourselves and help us be the best versions of ourselves.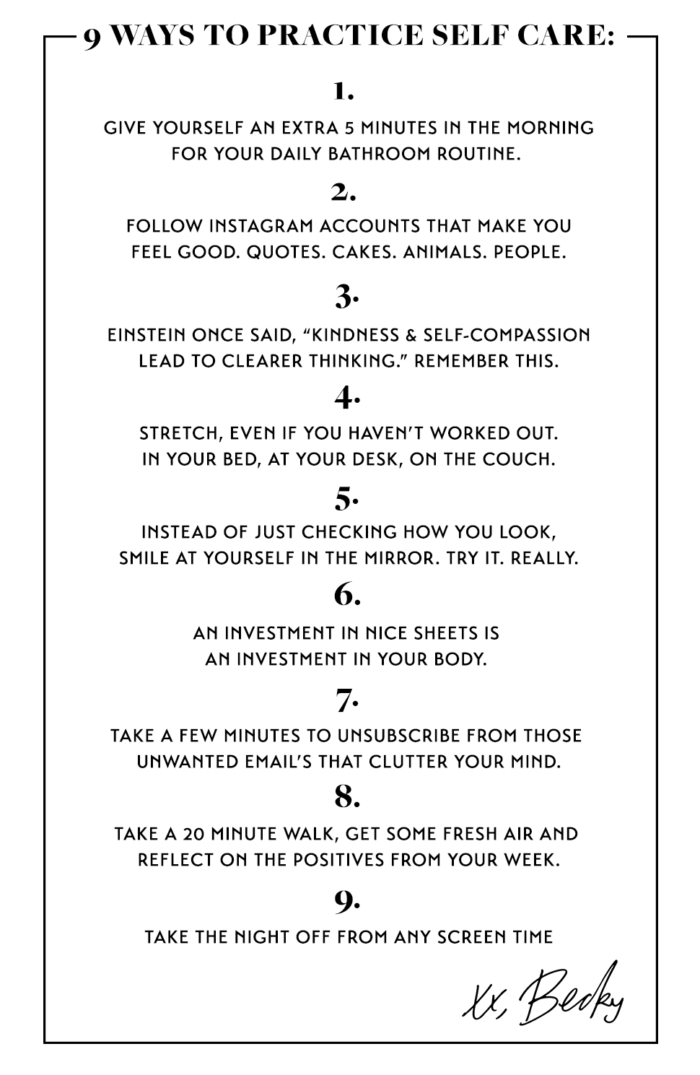 Last week I asked my readers to share their favorite Protein Powders so I wanted to share the results. Lots of people wrote in with different kinds of powder but I listed the ones who were mentioned multiple times.
Readers Recommendations for Protein Powders:
Arbonne
Tone It Up
Vital Proteins Collagen Powder
Orgain (Pea Plant Protein) Vanilla
LifeTime's Vegan Powder
Vega
Sun Warrior
I just ordered this one and this one. I am loving both. I have been switching back and forth depending on what flavor I am craving that day.
Have a great rest of your day! and don't forget- stop. breathe. go.