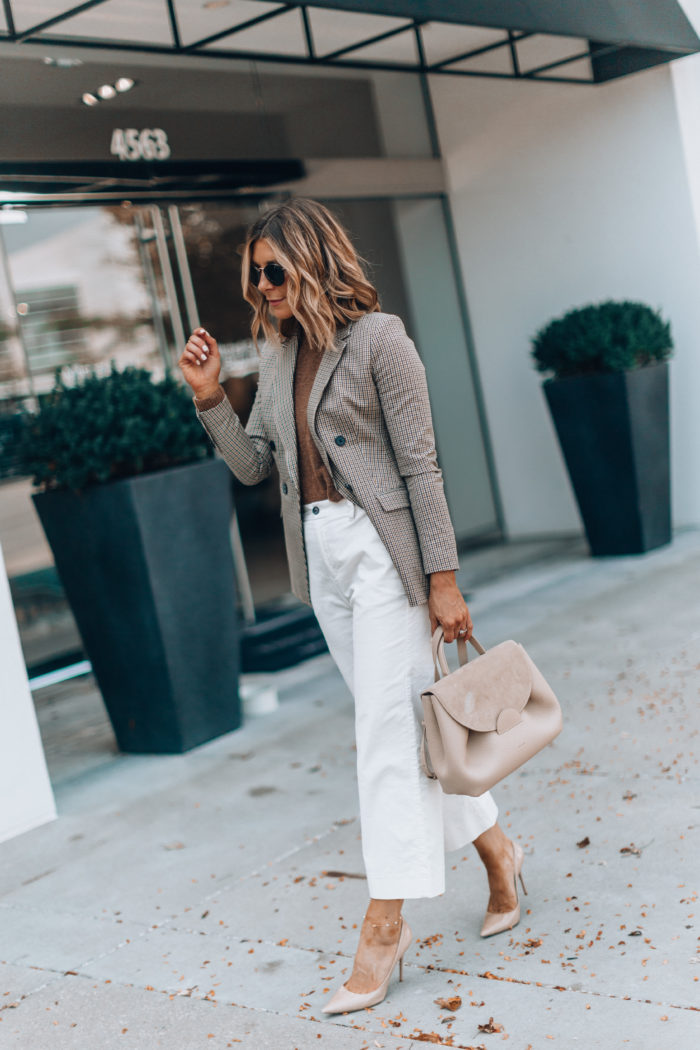 This time of year is all about layering – especially if you live in a place where it's chilly when you leave the house in the morning but warmer in the afternoon. And once winter comes, you definitely need all the layers you can get! Banana Republic has some amazing pieces right now that I think will get your closet ready for both seasons!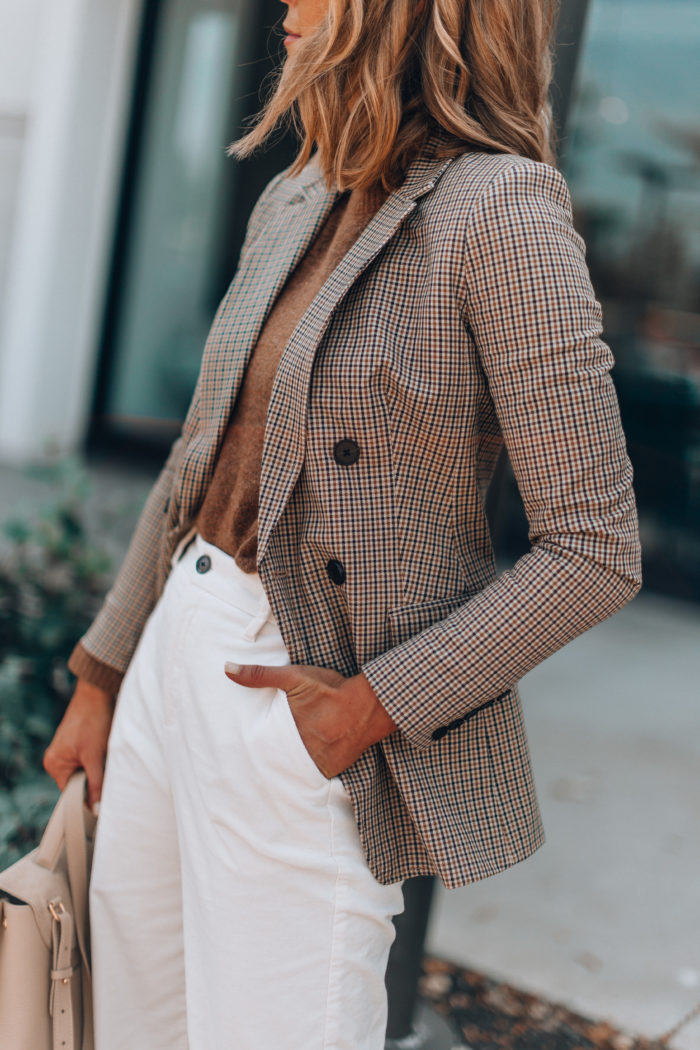 Not only is this blazer the perfect weight and color combo, but it's right on point with the "grandpa-inspired" blazer trend happening right now. It can be dressed up for work and meetings with these stunning white cropped corduroy pants (more on these later) and a light knit or dressed down with a tee and mom jeans for an easy yet chic weekend look. I'm also loving the blazer for its fit. It's not too boxy and oversized but still leaves room to layer a sweater underneath.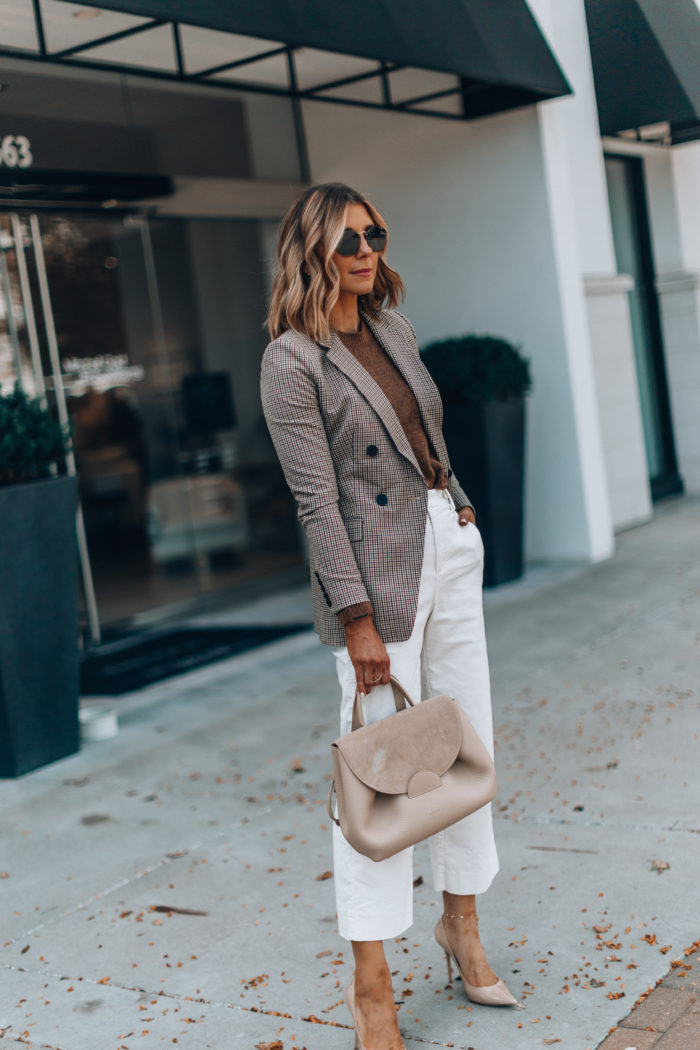 Now, for when the temps drop even further and we need layers for winter-like weather, you have to have this faux fur jacket from Banana Republic in your closet! Isn't it stunning? I love an all-white winter look. Paired with the texture of the corduroy pants and this cable knit sweater, you can't go wrong. The jacket is high quality enough, too, that it could easily be layered over a cocktail dress for an evening event or paired down with denim and booties. So versatile! It comes in four different colors, one of which is a beautiful emerald green tone that would be beautiful for the holiday party circuit.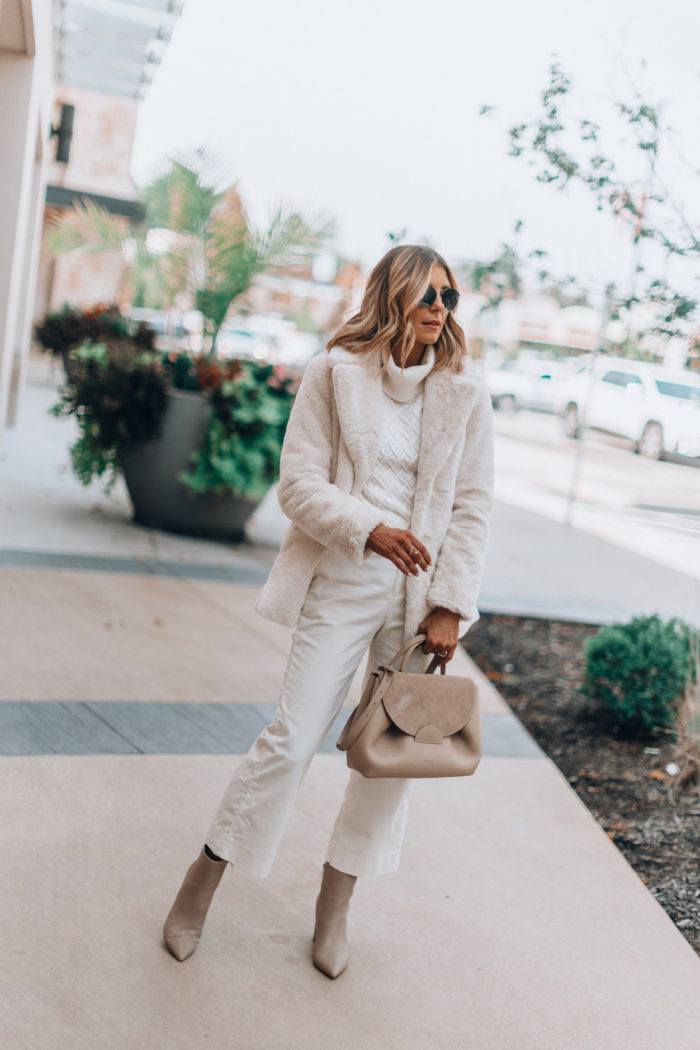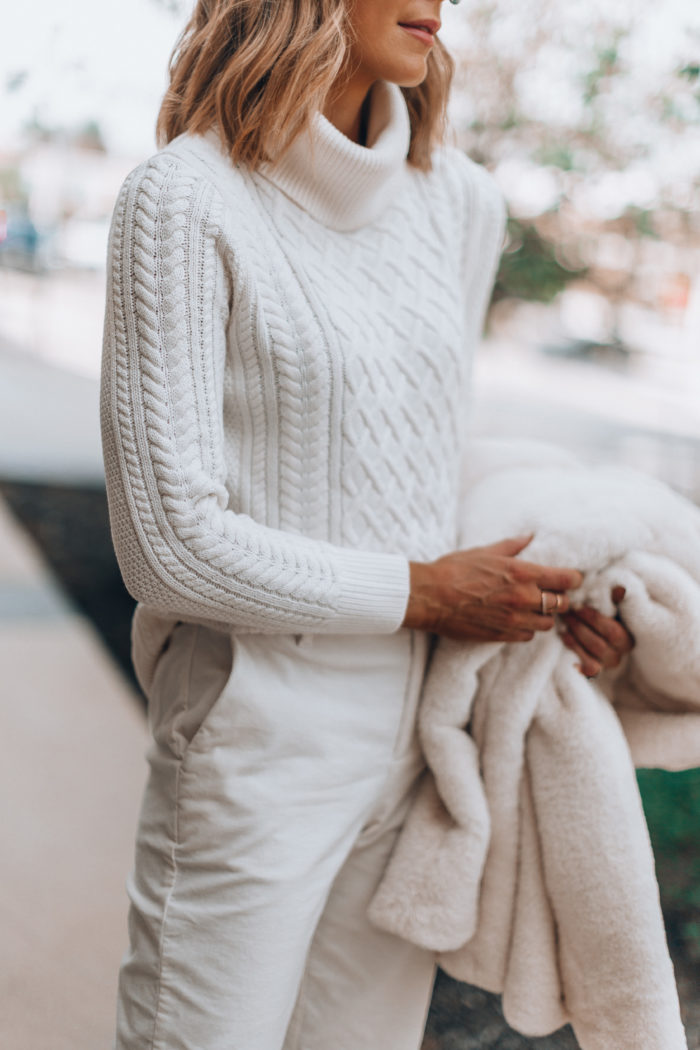 Aren't these pieces perfection? What's your favorite layering piece – the blazer or the faux fur? They're so different and each can be styled so many different ways I love having both in my closet!
SHOP LOOKS

A big thanks to Banana Republic for sponsoring this post!