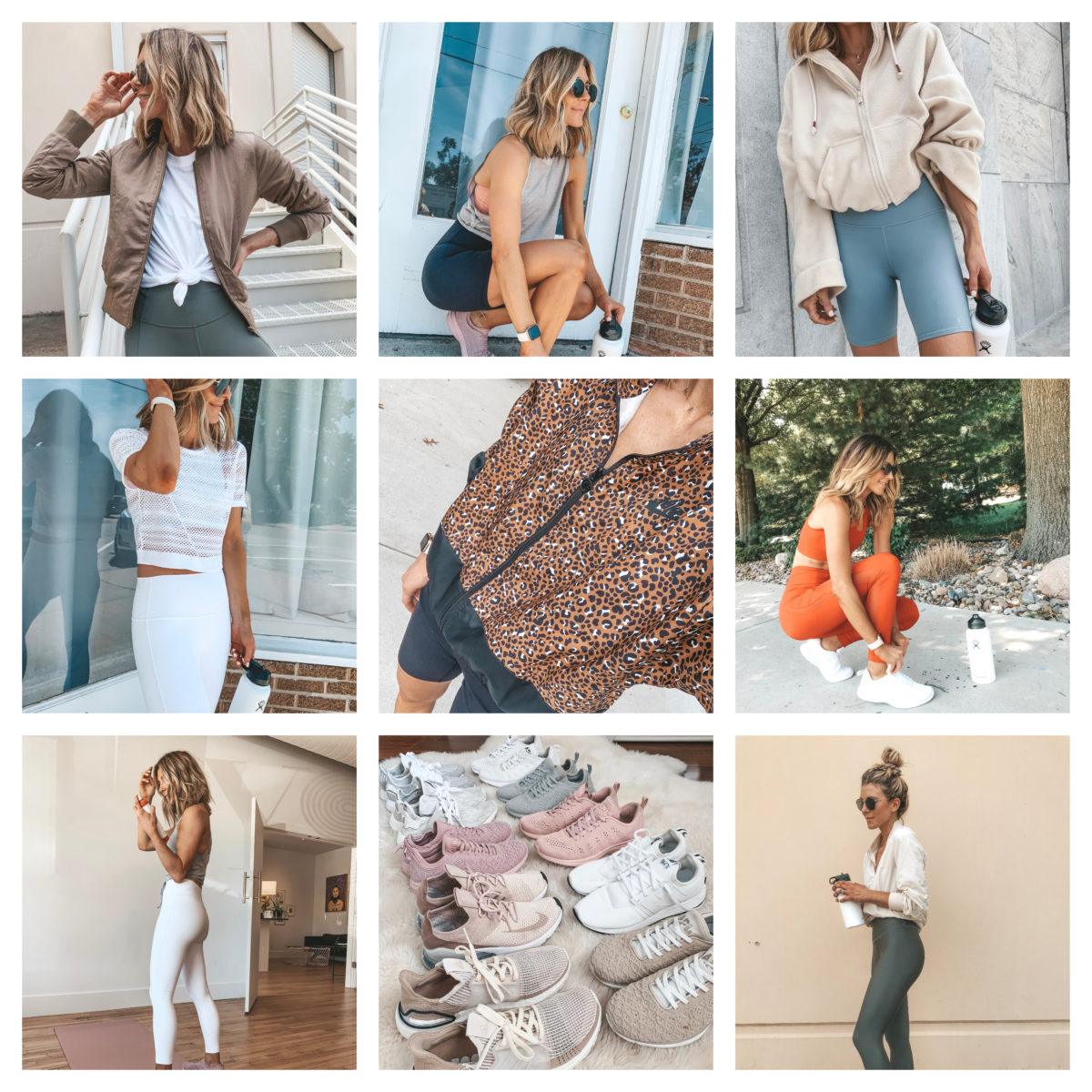 I'm so excited to be starting a new series this week called Wellness Wednesday. Every Wednesday I'll be sharing anything from workouts to healthy recipes and everything in between. If there is something about fitness, nutrition or wellness in general that you'd like me to cover, please let me know! Fitness & health is something I'm very passionate about & look forward to sharing with you each Wednesday.
Today I'm covering what's in my gym bag. It all starts there…being prepared!
Gym Bags

What are your must-haves in your gym bag & workout wear? I often share my workout looks in LIKEtoKNOW.it & on Pinterest, so if you'd like to see more, follow there! And again, if you have a wellness questions or topic you'd like to hear more about, please comment and I will do my best to answer it in a Wellness Wednesday post!
xx Becky