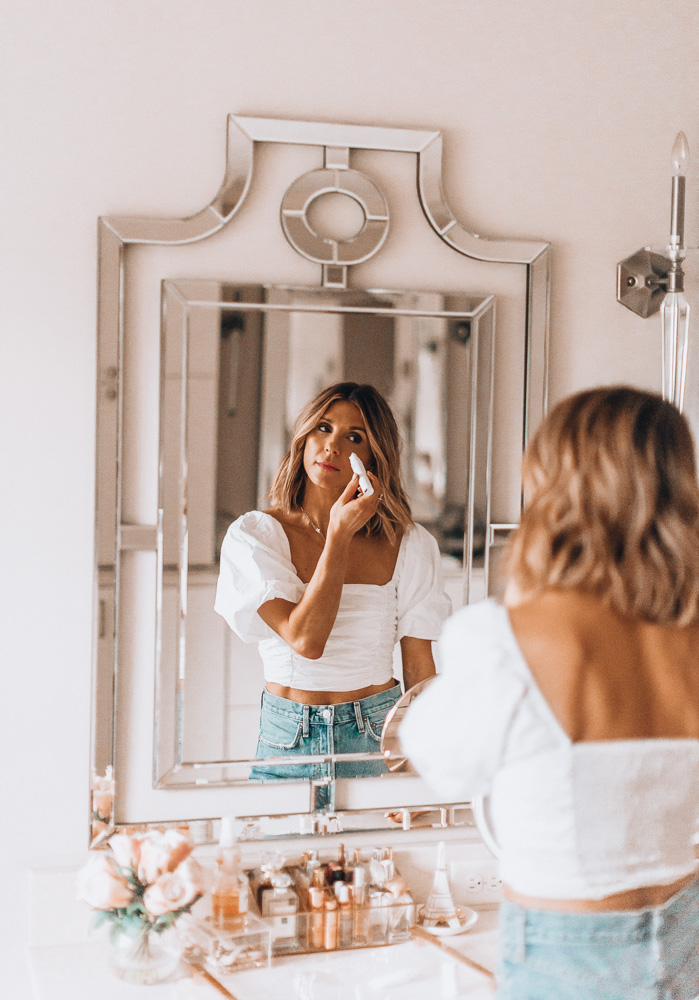 As you guys probably know by now, I'm very into skincare. My mom is in the skincare business and I've always tried to take good care of my own skin. As I'm getting older, I'm definitely noticing some fine lines and wrinkles, so lately, dealing with those has been my main focus when it comes to my skin. I've been honest that I do occasionally do botox, but it is pricey and I don't go too often. Instead, I actually use an at-home device that works super well for blurring out those little lines that creep up with age.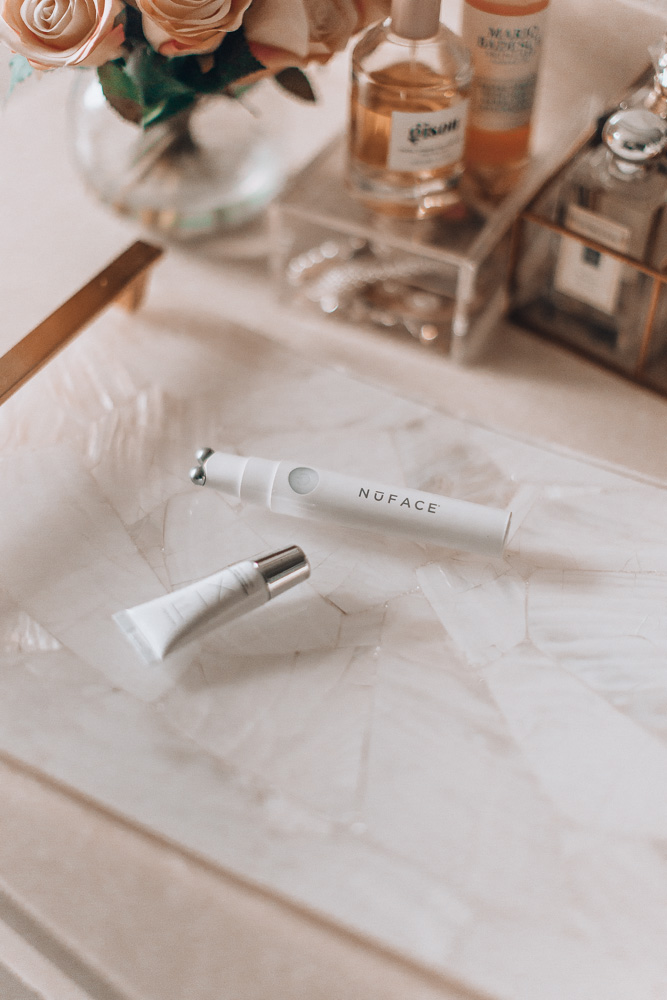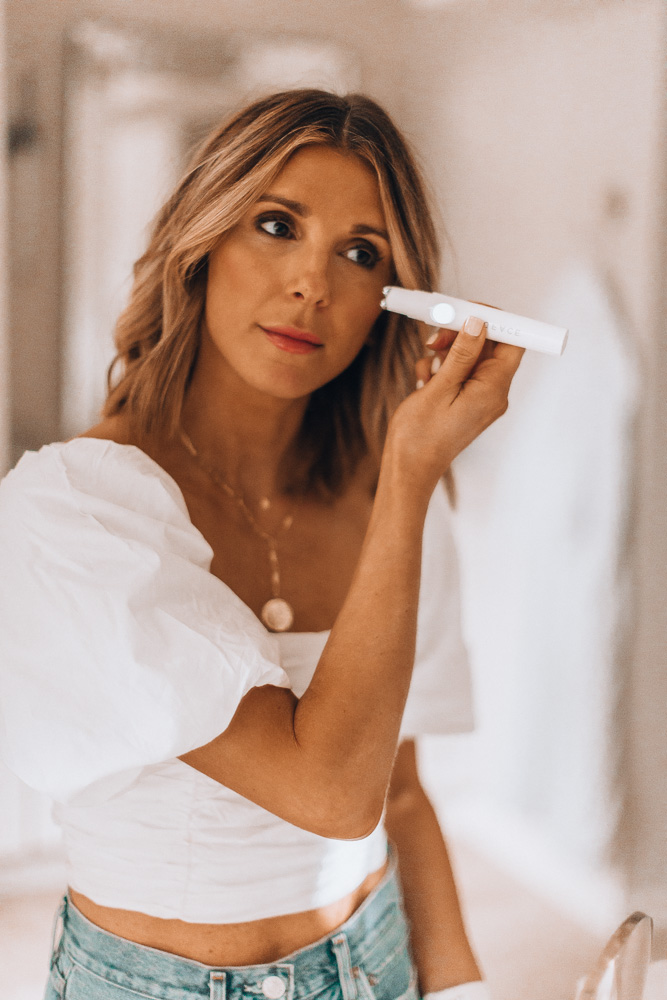 The NuFACE FIX is awesome for a few reasons, but one of my favorites is that you can do it from home. It's a skincare tool (also pretty affordable) that you can use from the comfort of your home and you grab it whenever you need a refresher. It uses microcurrent that stimulates collagen and elastin (something we lose naturally as we age) and actually improves the appearance of your skin. It's also non-invasive, so if you aren't into botox or a procedure, you can see similar results with this gentle process. NuFACE also has a FIX serum that I personally like to use alongside the tool for best results. The serum is actively charged with peptides so it essentially helps to brighten, tighten, and up your skin's hydration – another thing I'm always wanting more of. 
I've really been loving my skin lately after using the FIX and serum together for about 2 weeks now.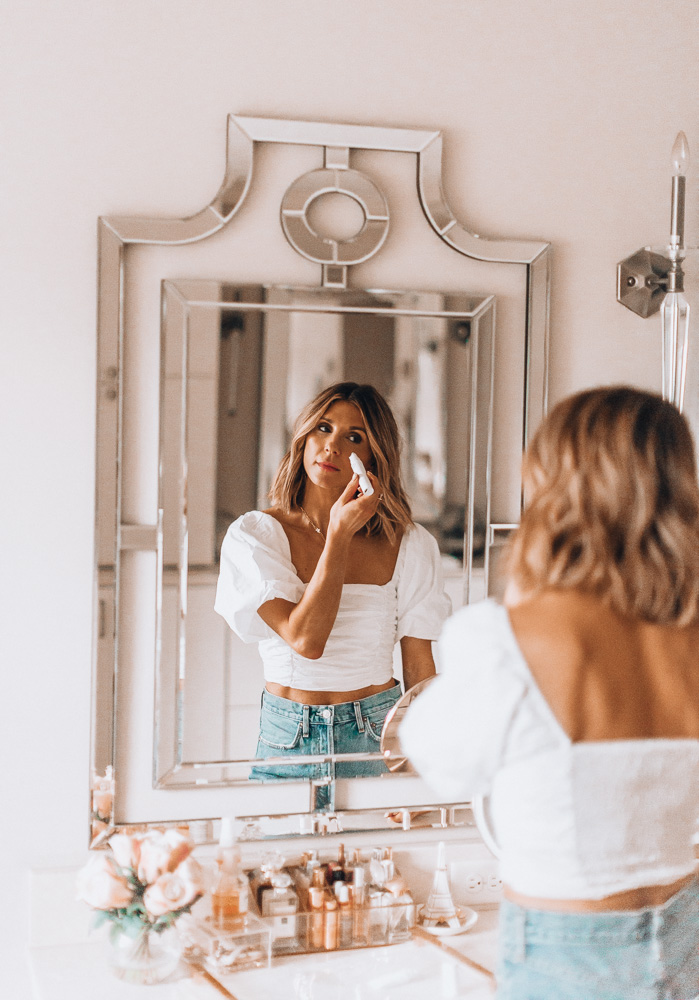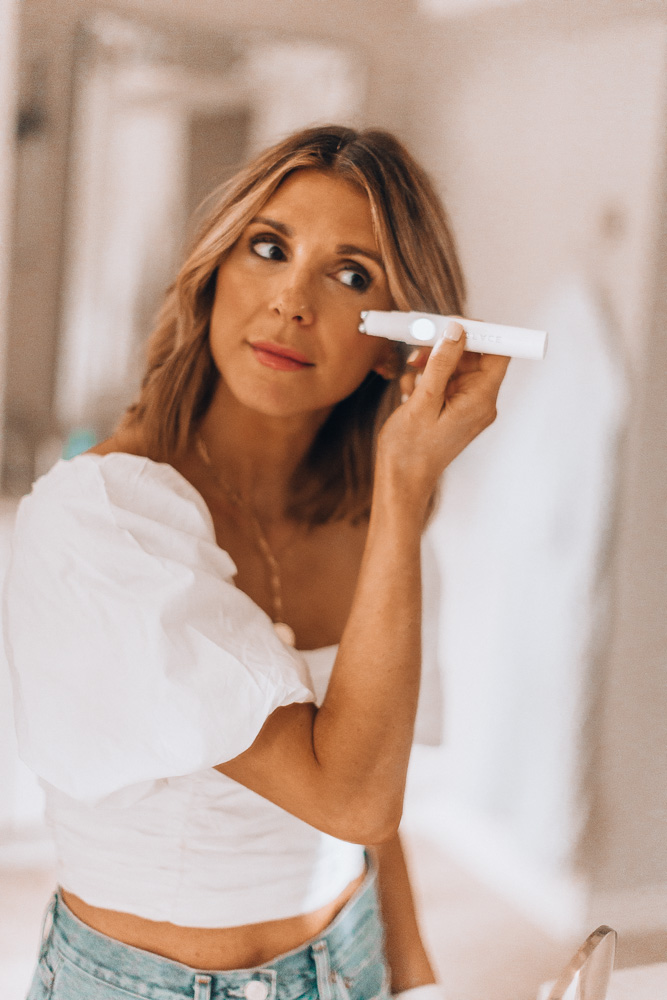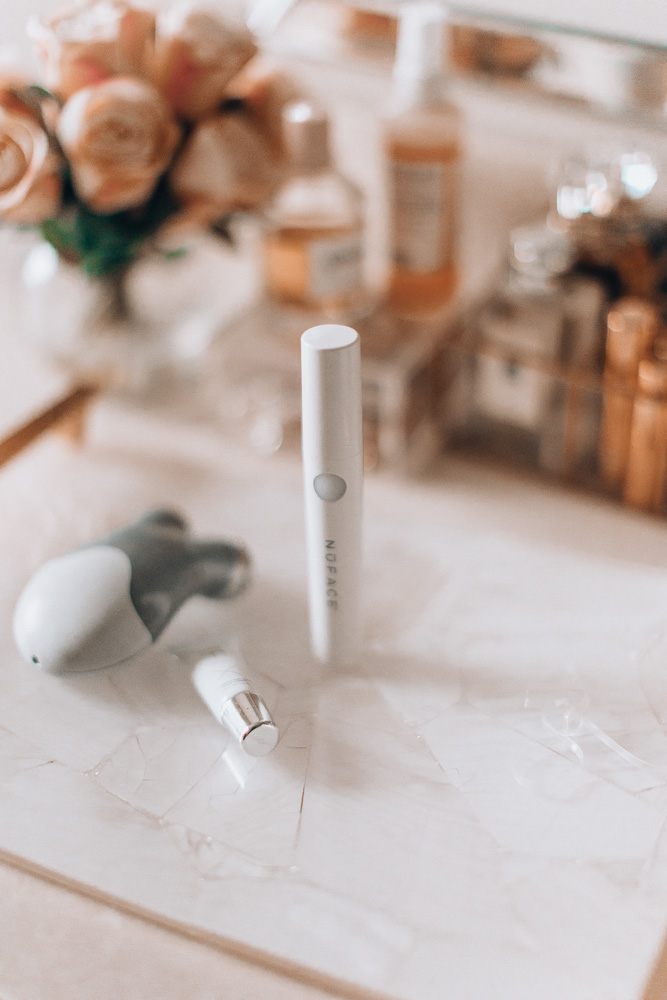 Here's how I use each in my routine:
I first cleanse and prep skin with my normal skincare routine. Then use the FIX with the serum.
I use in the AM under and around my eyes – to tighten and brighten.
I also use around my mouth and in my nasolabial folds (smile lines) to tighten and smooth those fine lines.
I use right between my eyes for this stubborn spot/wrinkle that doesn't seem to go away with any cream. It's really helped this area, by the way!
Additionally, I use the serum around my eyes in the afternoon for a quick pick-me-up and added a boost of moisture. 
BEFORE / AFTER
*these are subtle changes but noticeable!  -No makeup- no edits -before and afters right after I use the NU FIX – you can notice how my lips are plumper and around my eyes are the puffiness went away.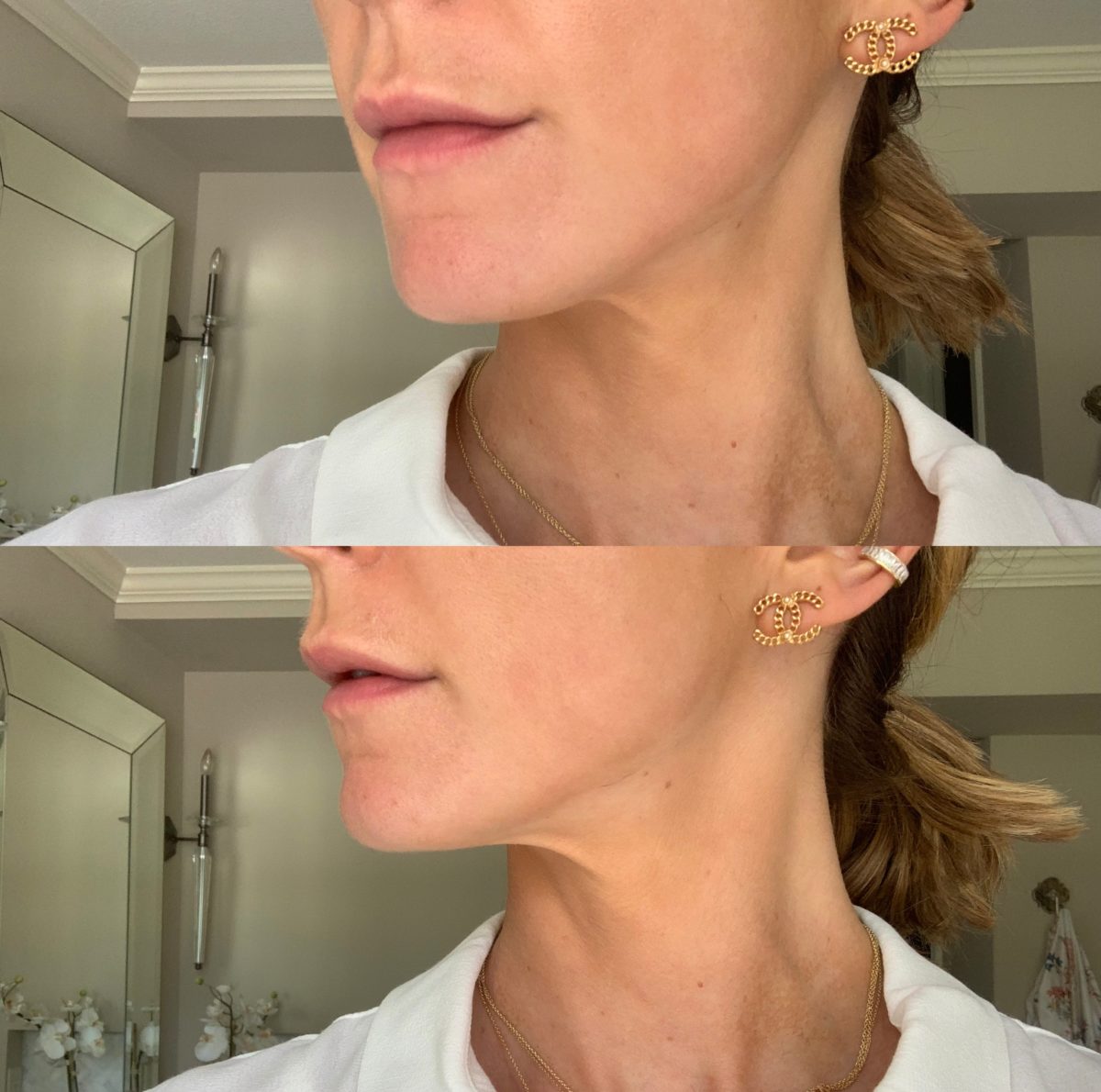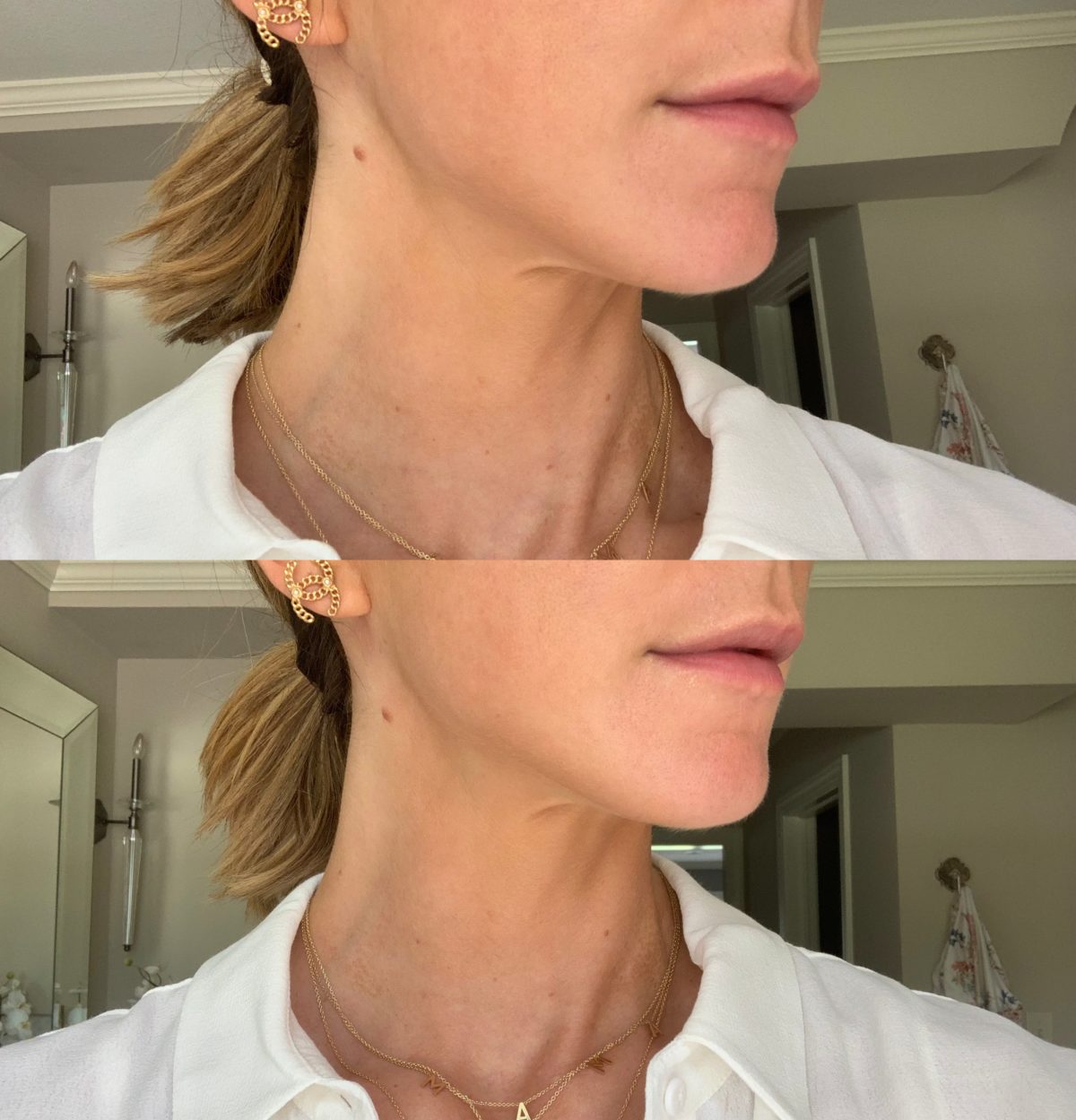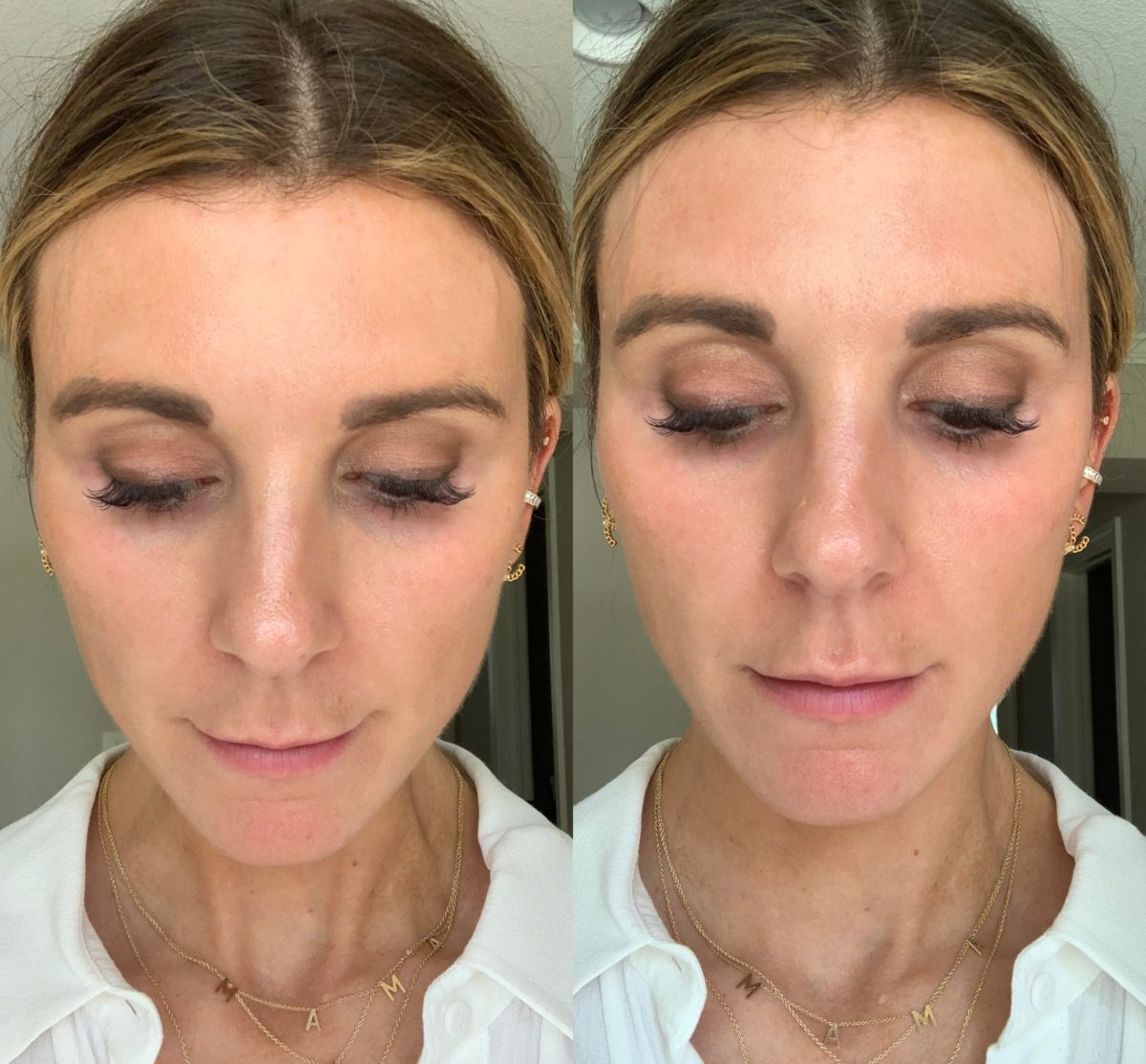 Again, I really love this tool & serum and think it's so great for busy women since it doesn't take too long. If you want to learn more about how to use either, this video is great.
Becky xx

A big thanks to NuFACE for sponsoring this post – all opinions are my own!