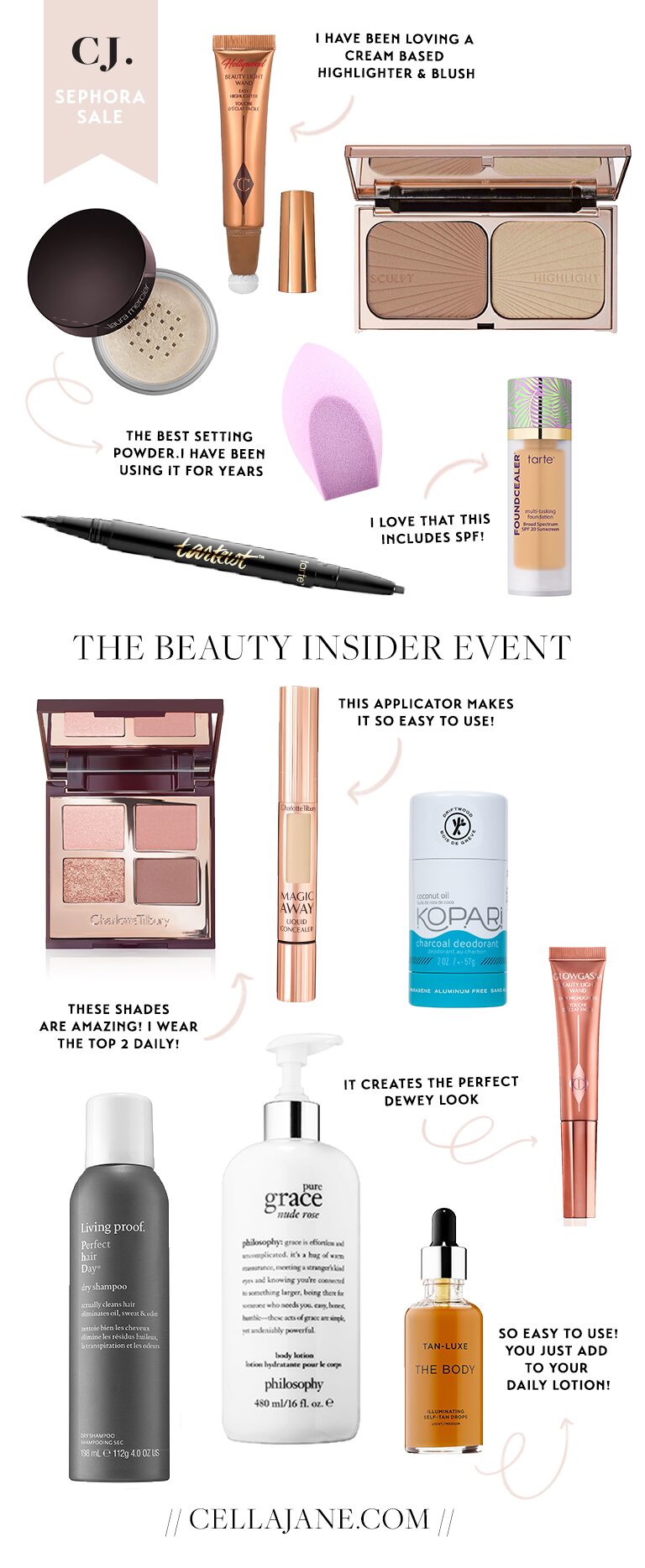 One of my favorite shopping events is here! The Beauty Insider Event starts today for Rouge shoppers and tomorrow it will be available to VIB members. Rouge members ($1000 spent at Sephora/year) will get 20% off with the code SUMMERSAVE and VIB members ($350/year) get 15% off with the same code. This is a great time to stock up on favorite products as well as try a new product you've had your eye on. I'm sharing my top picks below!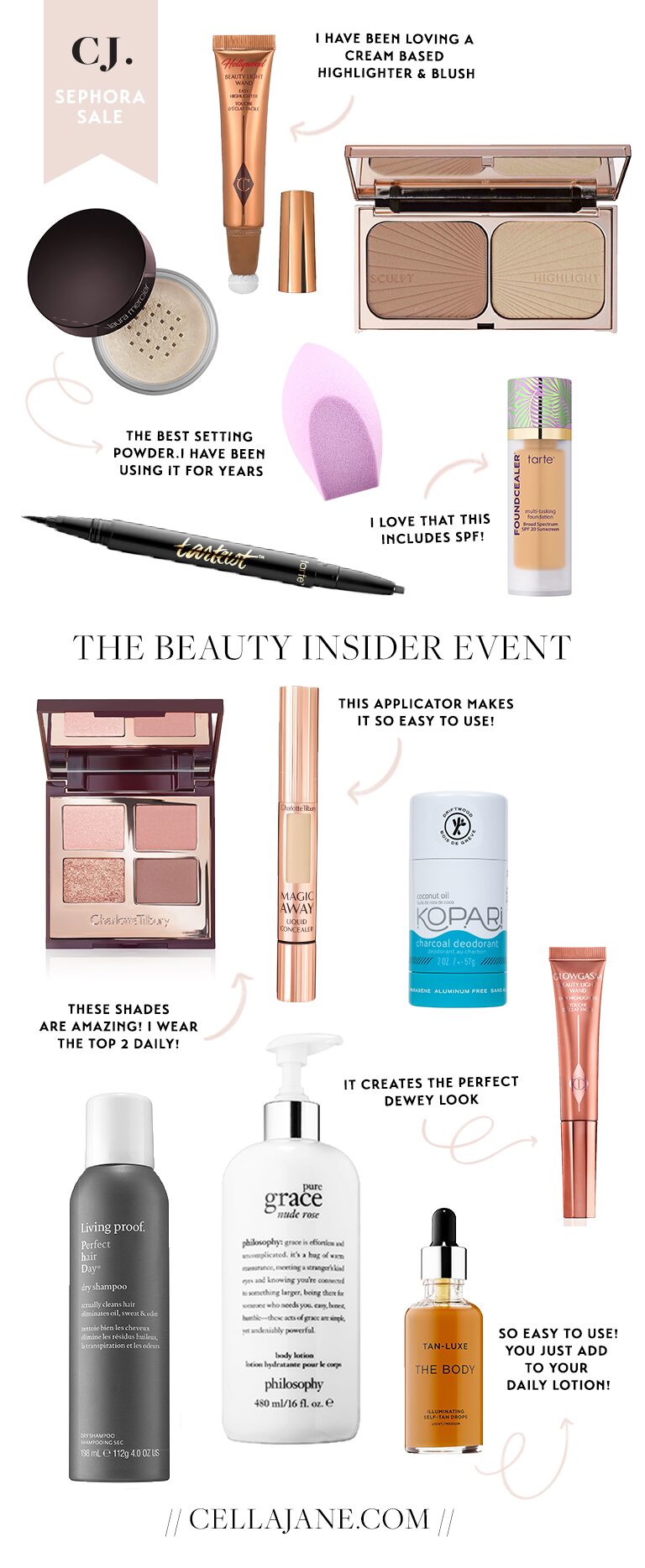 Highlighter // Bronze & Glow Contour Duo // Translucent Power // Sponge // Foundation // Eyeliner // Eyeshadow Palette // Concealer // Deodorant // Blush // Dry Shampoo // Body Lotion // Tan Drops
Highlighter // This is super buildable.
Blush Wand Highlighter // I like how all these cream products create such a dewey look
Eyeshadow Palette // These are the perfect shades to create a full summer look. I like wearing the top 2 during the day and then add in the bottom two for a more evening/night look.
Magic Away Concealer // This is another one of Charlotte Tilbury's best products! It is also so easy to apply!
Bronze & Glow Contour Duo // I have been using this bronzer for a while now. It is such a pretty shade and I always get so many complainants on my highlighter when I start with this duo as my base and then add the cream products on top.
Tan Drops // I love these drops. This week I did an application tutorial on my stories. I apply use them almost every other night and just add 4-6 drops into my body lotion.
Eyeliner // This is great because it has duo ends. Both liquid and pencil liner.
Dry Shampoo // I will definitely be stocking up on this dry shampoo.
Xx, Becky