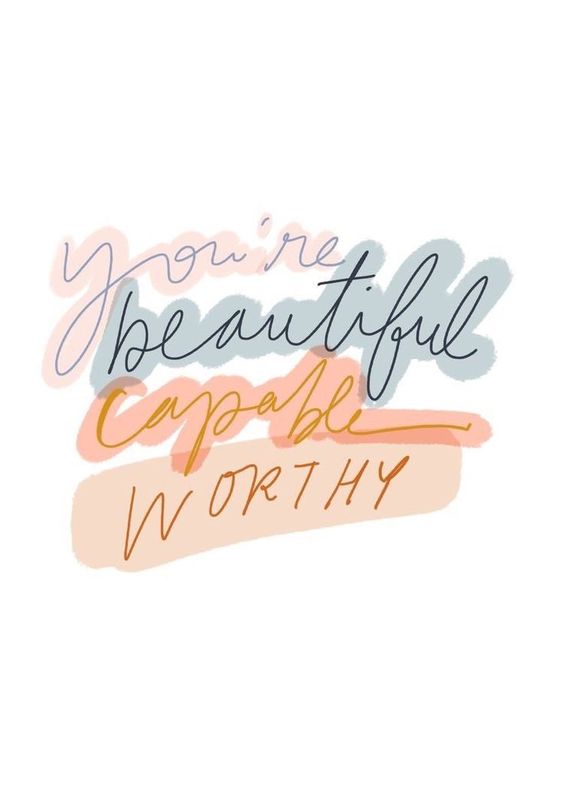 Happy Tuesday! Hope everyone had a great weekend. We were super busy around here. Sutton had her preschool graduation party and her 5th birthday celebration which meant our house was full of family! I'm getting back into the swing of things and sharing my 20th post for my Tuesday Series. This year is flying by! Leave a comment if you would like it answered in next weeks post!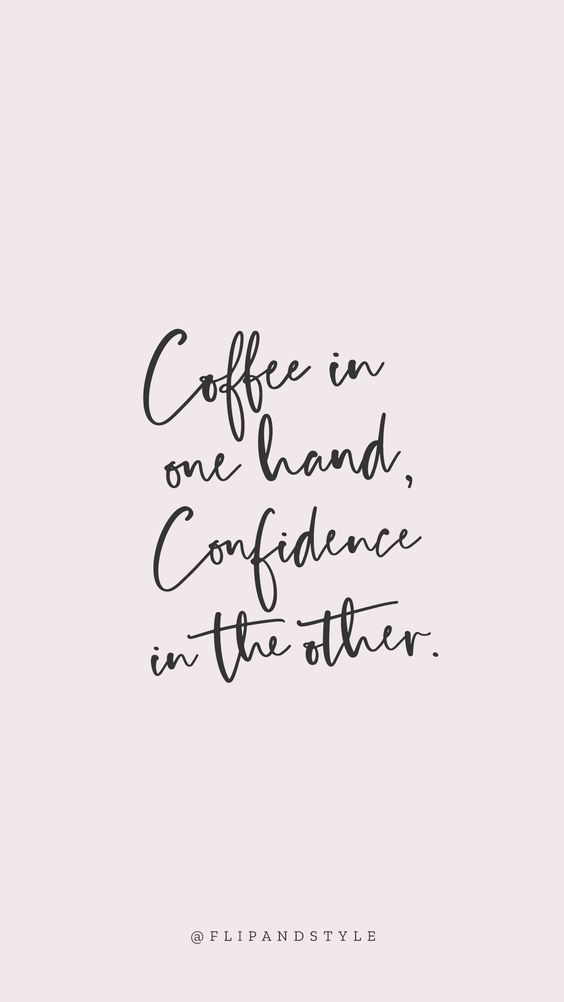 QUESTIONS
Q: What color is your YSL bag?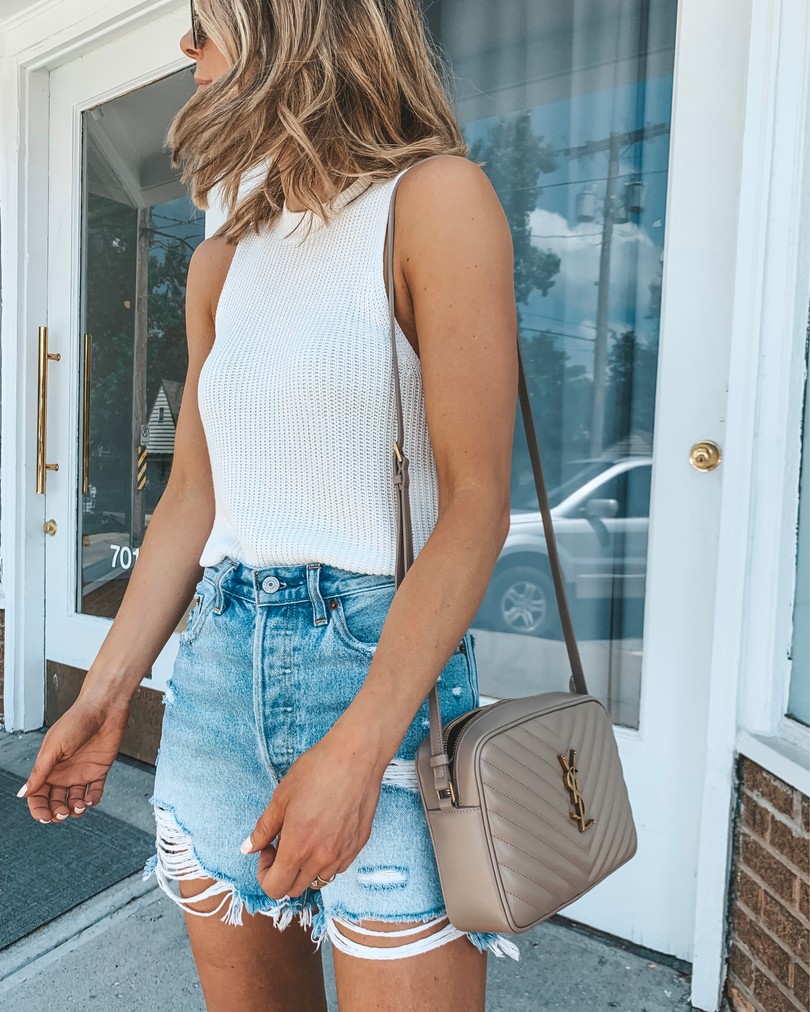 Mine is called Dusty Grey- I linked it here.
Q: What is your phone case brand?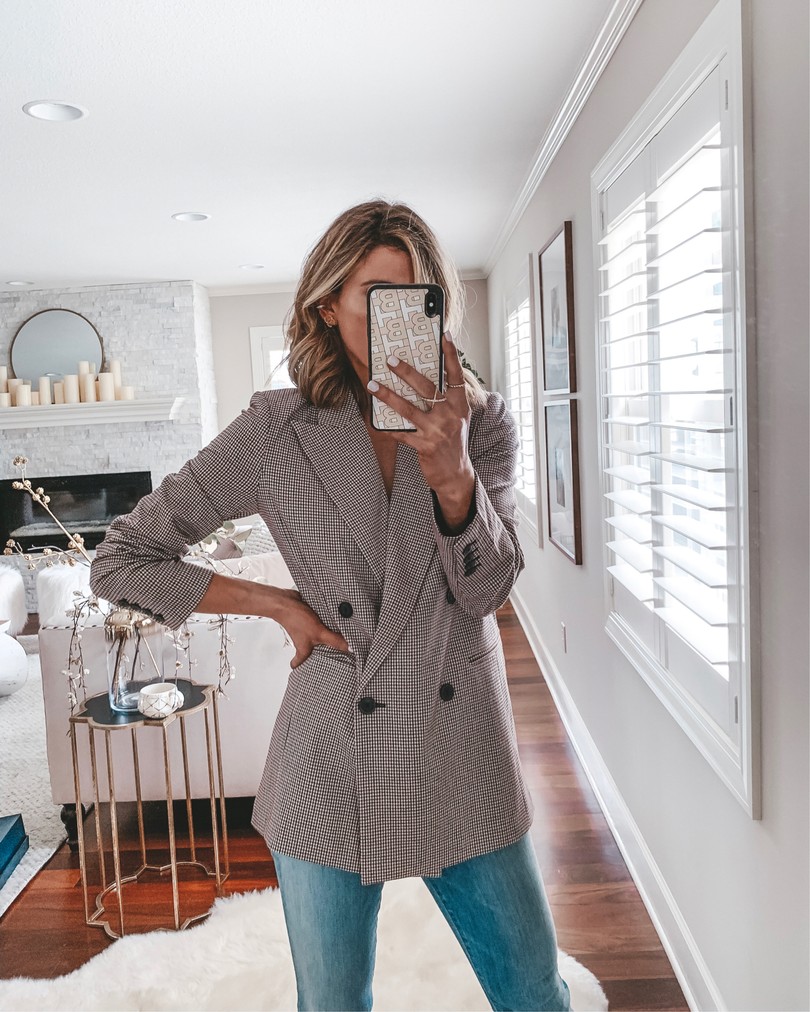 It is by TDE – you can shop it here. They have tons of great options that are all completely customizable.
Q: Love this 30 Day Morning Routine Challenge. What's your go to breakfast?
A: I shared this here! I am a creature of habit and have it every morning!
Q: I just got your white sneakers and I'm obsessed. Just curious what you do to clean them?
A: I use a Mr. Clean Magic Easer. It works perfectly!
TIPS
You guys keep asking how I am able to get up in the morning and workout so early. It really started when I had kids and made a habit of getting out of bed early. At first it can be extremely hard, but only after about one week of doing it, your body will begin to adopt – you just need to stick with it! It took me about two weeks to get used to exercising in the early morning, and it was really tough for me since I was not a morning person at all! But that's it – two weeks and now it's a habit. I recently shared a 30 Day Morning Routine Challenge on this post if you want to join in! Everything starts by creating a consistent routine.
Tips for Produce //
To speed up the avocado ripening process place your unripe avocados in a brown paper bag with an apple or banana for two to three days until they are ripe. I found this image that helps know when your avocado is ready to eat: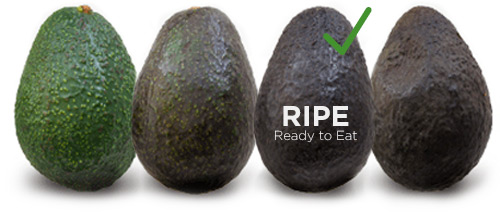 We always have a ton of bananas in our house and I hate watching them turn brown so fast. So I read this trick: "To make them last longer, simply wrap the stem in regular plastic wrap. Doing so prevents the production of ethylene gas, which occurs naturally as part of the ripening process." I found it helps to break them apart from the bunch and wrap the bananas individually.
LINK I LOVE
SALAD CHOPPER – I love this kitchen tool. It makes it so easy to chop my salads. The blade is super sharp and the design makes it really easy to cut up your salad in no time.
This BLUE WRAP COVER-UP – I have been wearing this to the pool with the kids and it is the perfect cover-up. It's the perfect fit and the color is beautiful.
I am really excited to try this new RAZOR. I have been eyeing the brand, as I love what it stands for, and just got mine in. I will keep you posted on what I think but I already love the sleek design and magnet holder for the shower.
This COCKTAIL SHAKER – We have been using this every weekend and I found it back in stock and on major sale! It is under $15! I love that it has measurements right on the side which makes it super handing when I am making my skinny spicy margaritas.
My MIRROR– I use this mirror everyday and it is currently $100 off. If you have been eyeing this mirror now is the perfect time to snag it!
Let me know if you have any tips or questions you'd like me to answer next week!
Xx, Becky