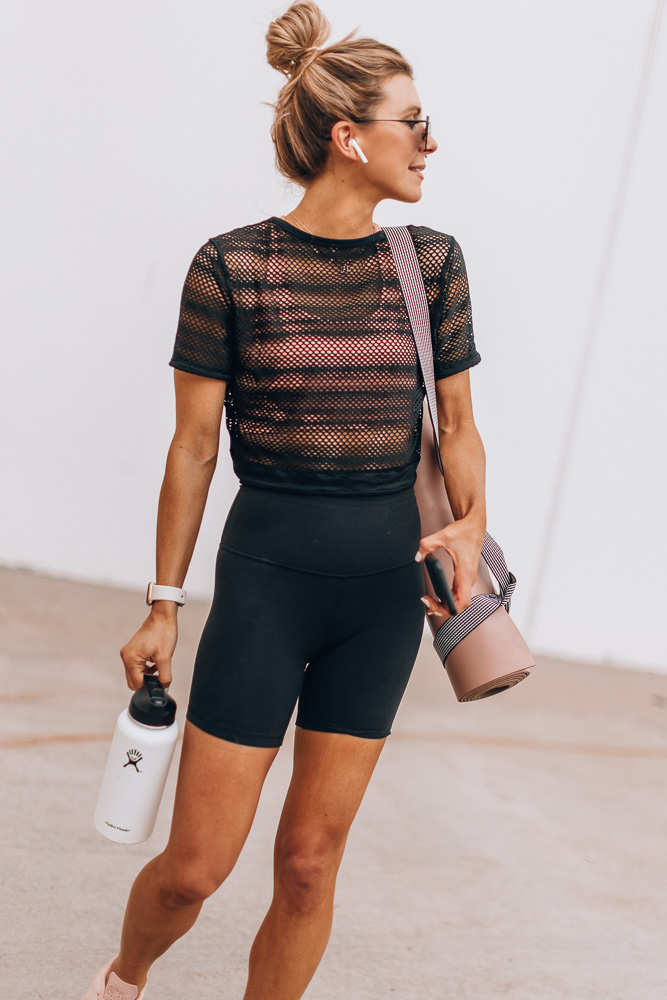 A few years ago, there was no way you could drag me out of bed before 730AM. But after having babies I was forced to be up early to actually fit a workout in with my busy day. I was transformed into the morning person I never thought I'd be. I'm up between 5:00AM and 5:30AM. And I love it!I Something about being up before the sun while most people are sleeping that makes me feel like a mom boss! Since I get up crazy early I also have time to get some work done with fewer distractions (aka kids whining). In addition, my energy is up and my positivity makes me feel like I can conquer anything the day throws at me. I often get asked ' how did i become a morning person and stick to my early exercises' so today I am sharing a few tips that I found helpful!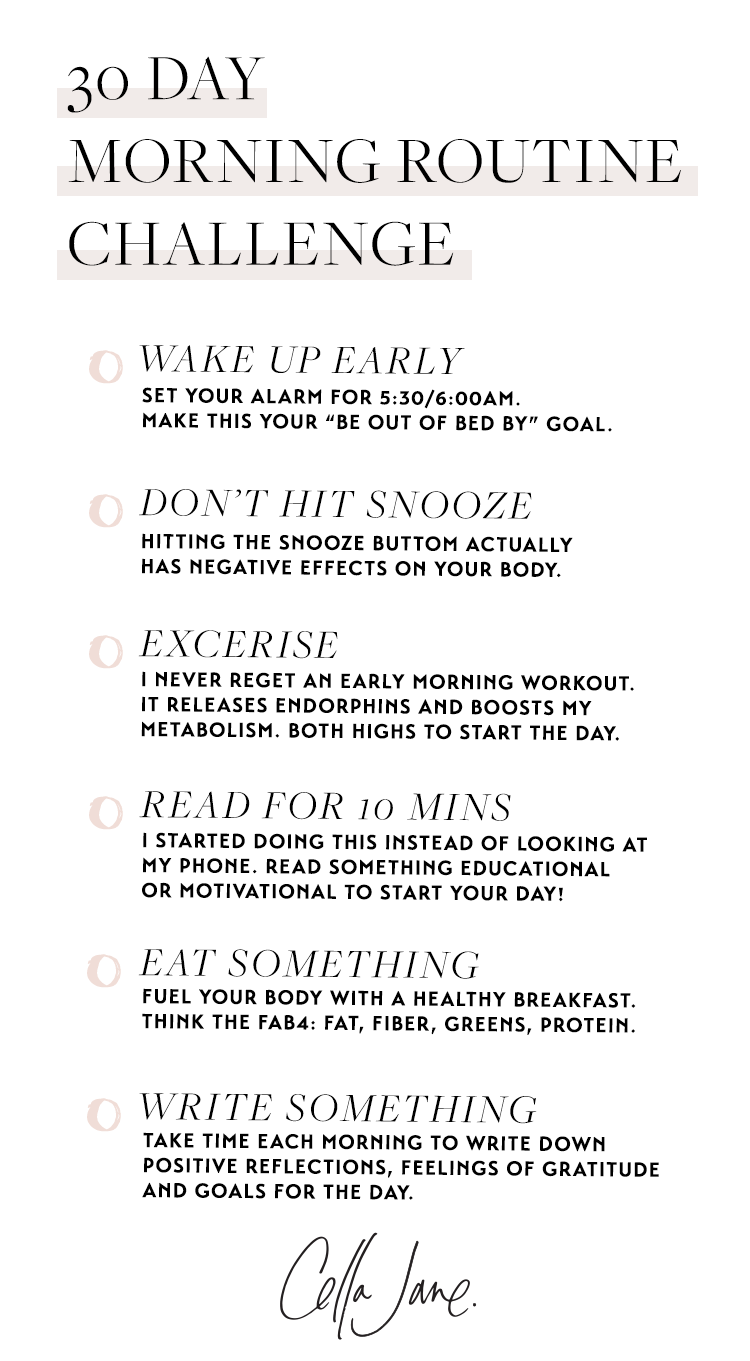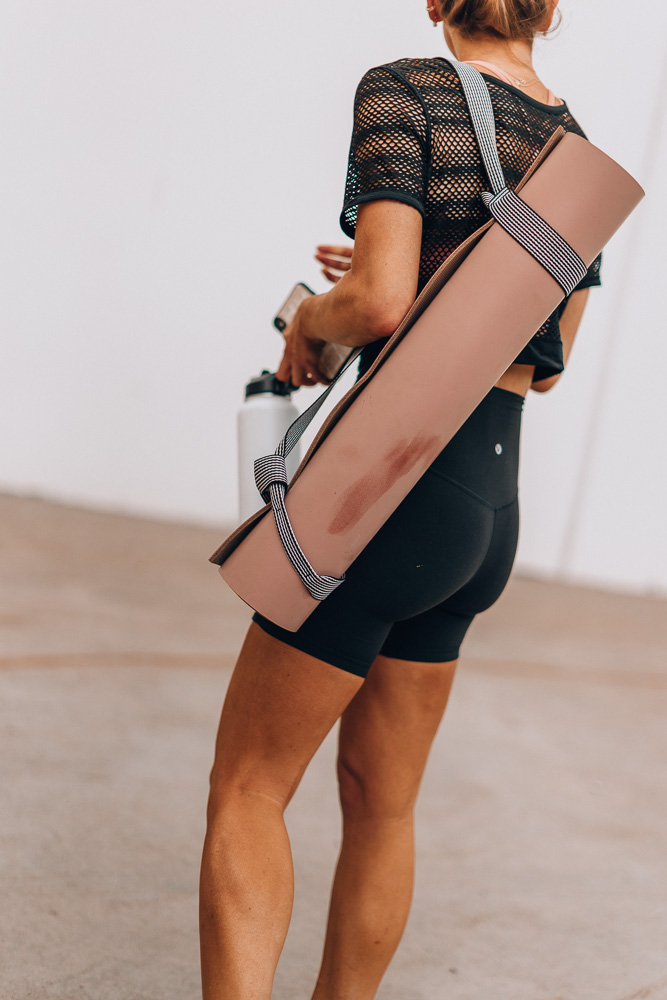 Change your bedtime.
Seems like the obvious right? I am sure you have heard this or maybe tried changing your bedtime but it never works. I suggest starting out with gradual changes – first week you head to bed 30 minutes earlier than your usual time. The second week increase it by an hour. And each week after you increase it 15min – 30min. It's such a small change that you're body will hardly realize it and soon enough you're at your target bedtime! Be consistent and patient. I know that's hard on weekends, but do your absolute best. 
Waking up at the same time every day helps keep your body on a natural sleep cycle.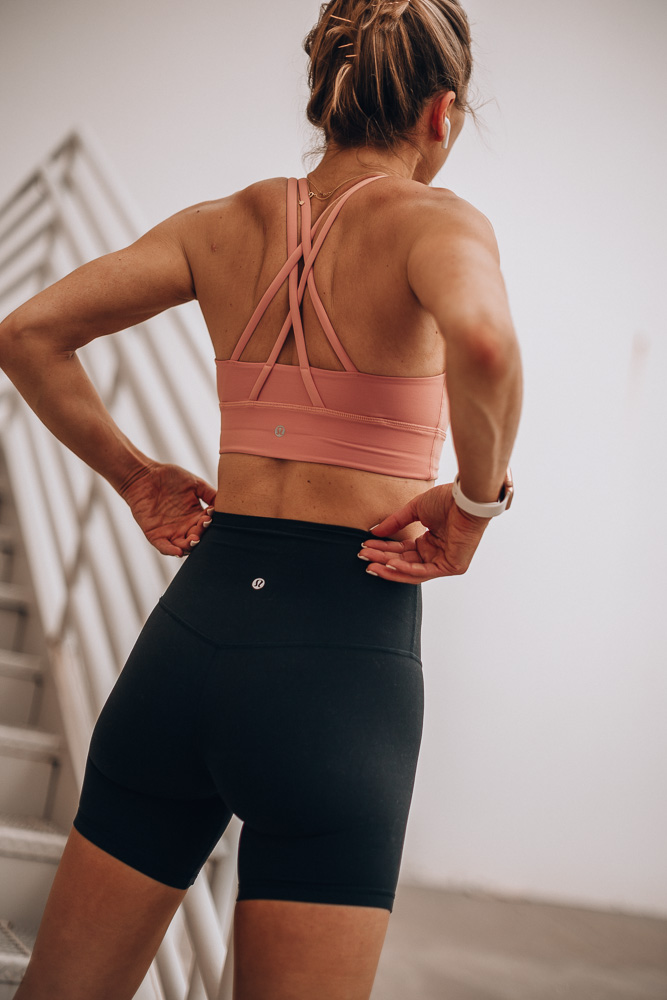 Create a nighttime routine.
I've live for routines and having consistency. A bedtime routine is essential to your mornings. Once you are in the habit of a nighttime routine your body will start to know naturally know it's time to wind down. 
 Here are a few ideas to help you create your own nighttime routine:
put away the phone an hour before you plan to fall asleep
read for 30 minutes
relaxing bath with lavender
meditate
tidy up the house for 10 minutes
Set alarm
prepare your clothes/shoes/water bottle for the next day…
I ALWAYS layout and plan my workout clothes and have my water bottle all ready to go. Sounds like a no brainer but this saves me so much time! And when I have a cute and comfortable workout outfit planned that helps get out the door. Speaking of workout clothes, I've been loving biker shorts lately if you haven't noticed by now. I do some rowing classes and high-intensity classes where I get so hot and sweaty and I need clothes that hold up, don't get in the way and are moisture-wicking. I am OBSESSED with lululemon's biker shorts – they are hands down my favorite biker shorts not only bc they are so comfortable, but because they fit so well, stay in place and aren't too heavy of fabric. I wear them for my workout classes, running, and just lounging around. lululemon also makes some of the best sports bras in my opinion. Not only do they fit right but also they have the best designs! The Energy Long Line bra I have in a few different colors- I like the longer version to extra coverage for my workouts! I've recently been shopping more on lululemon.com with not much time to go in the store and I love how fast their free shipping is and you gotta love free returns. See more of my favorites from lululemon below!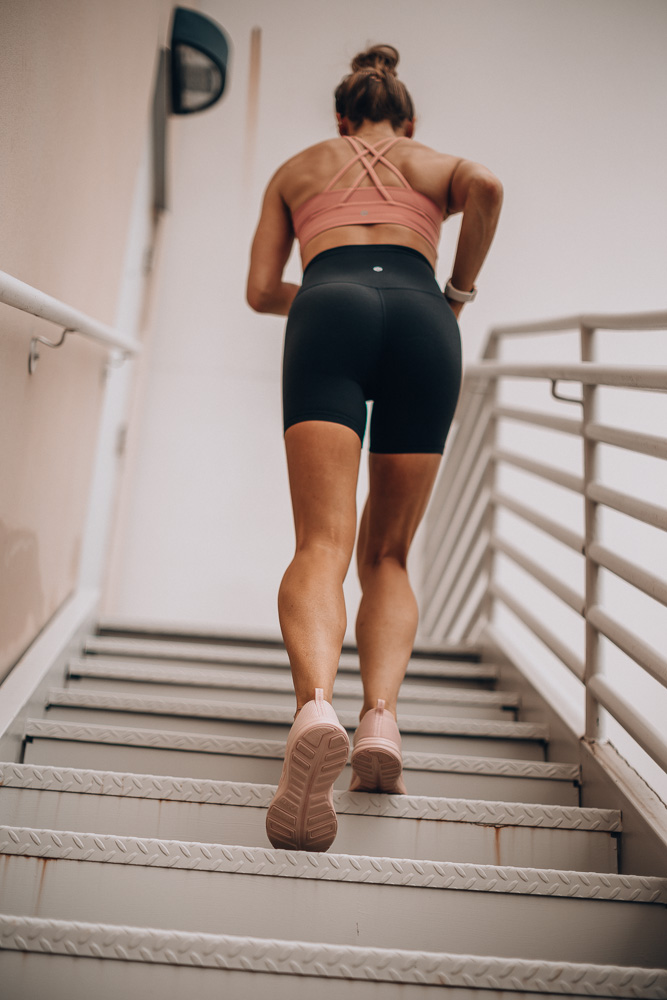 Establish your morning workout routine. 
First decide what workout you are doing. Are you going to the gym, workout class or doing at home exercises? When I wake up early, i prefer a class setting where someone is telling me what to do so I don't have to really think much and the accountability factor. Sign up for a class and  most places you can't cancel without a late fee charge.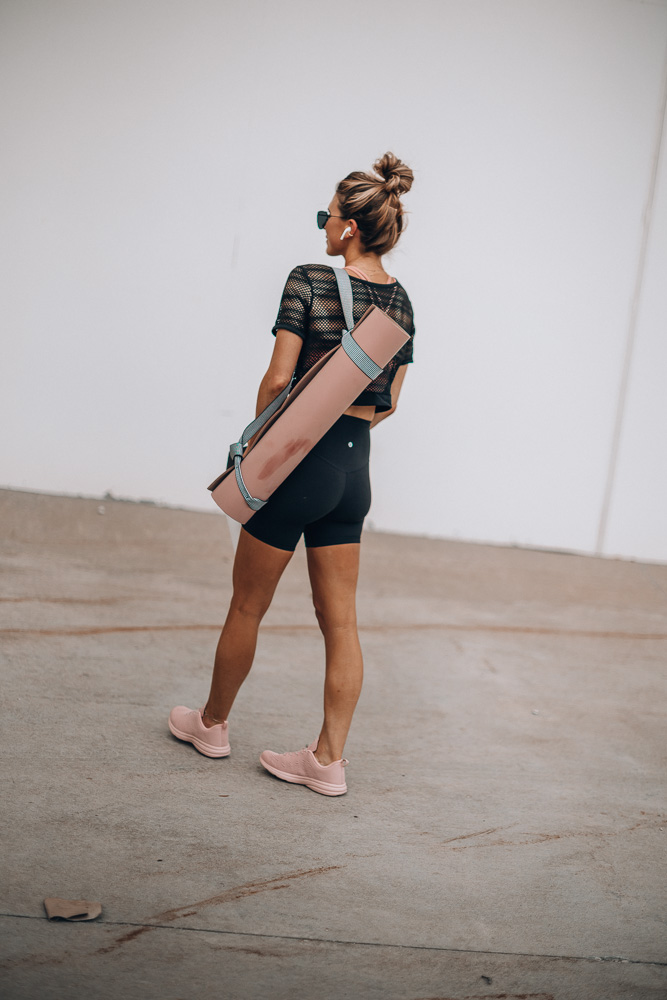 Wake up and conquer the early workout!
Don't hit snooze! This can be your worst culprit! This is where self-discipline comes in and i feel once you have done a few early mornings it starts to get easier to resist the snooze button and sleep in! I never regret waking up early but I ALWAYS regret sleeping in.  I know the first 5 mins are the hardest or getting out of bed, even harder than the early morning workout. So if you conquer the wake time you are ready to conquer the day and the workout!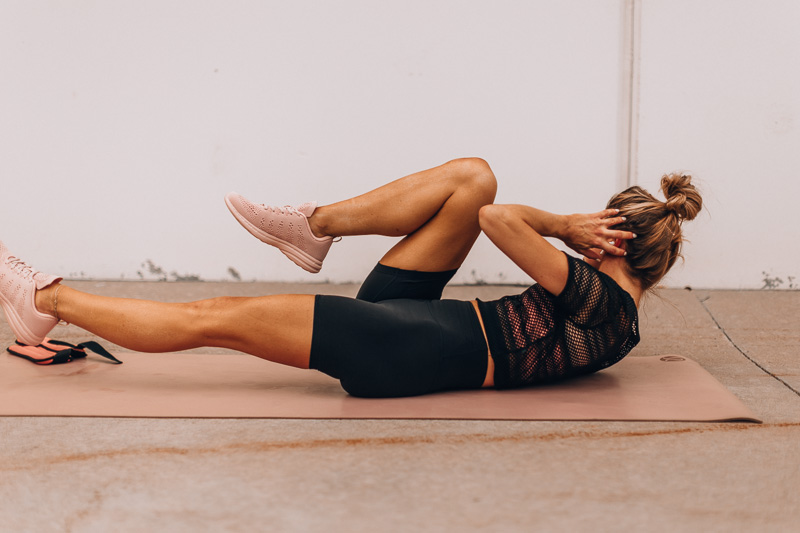 Make exercise a PRIORITY. 
Maybe previous trys you stuck to a routine bc things came up or you just couldn't find the time or not worth your effort. But here's the thing. Exercise should be right up there with eating and sleeping in priority. Just like we need food and rest, we need movement! This has been the one thing that keeps me working out consistently for years and years now is that I make it my priority. And just in the past couple years, as I had kids I had to adjust my workout schedule and find that the only time for me to get a workout done is to do it early. No excuses early in the AM. The world isn't awake and I get SO much accomplished before the kiddos are up. I even got Michael on the bandwagon. He now wakes at 415AM every morning and goes before me to get his workout in.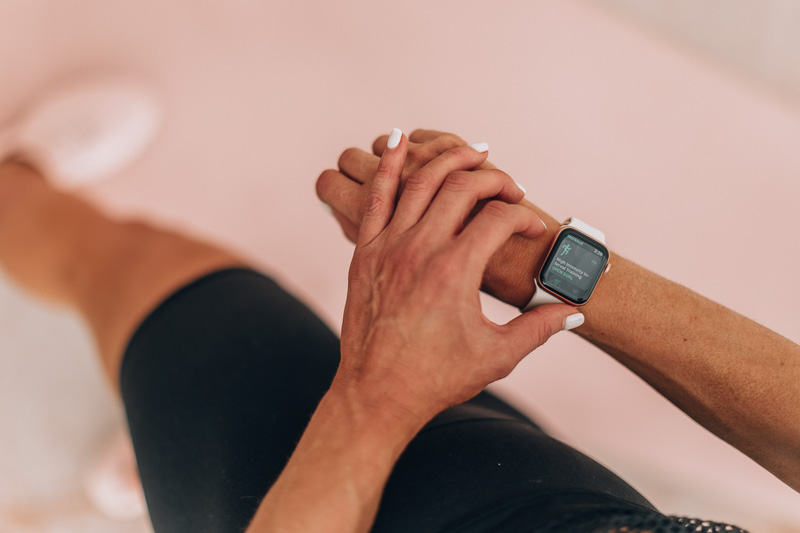 Set Goals
I also find setting goals help immensely. Maybe it's a goal to workout early 3xs a week. Maybe it's to run a marathon, or maybe it's to try that workout class that you are too intimidated to try!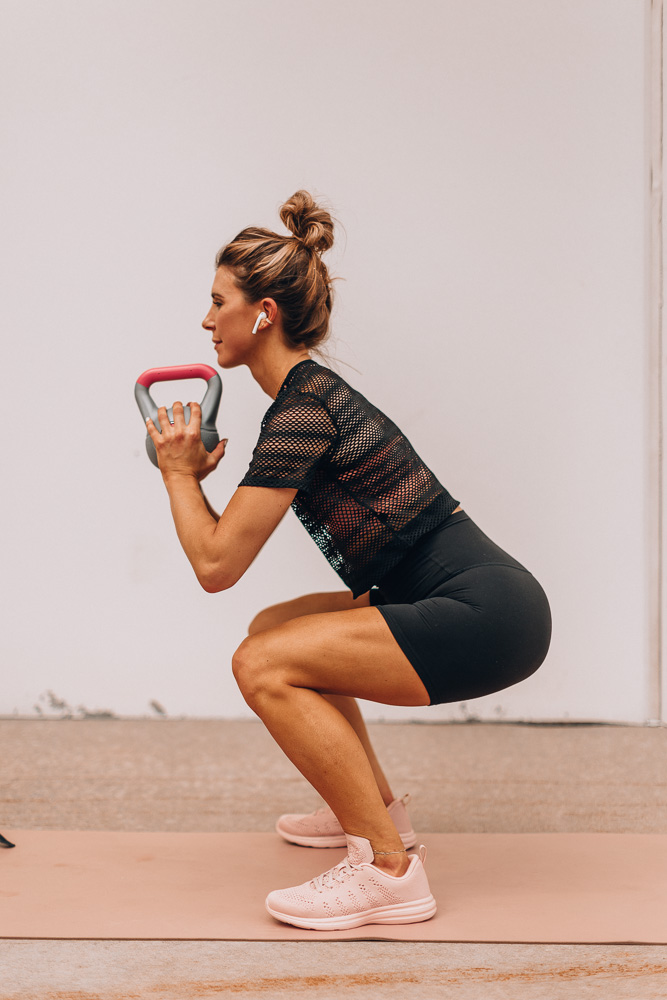 Tell People
The more people you tell about your new routine, the more real your plans become. Tell your friends, invite friends to join you, tell your spouse, tell your facebook groups. It's great bc not only then are you holding yourself accountable but you also have  a little support system that can cheer you on! I was my husbands #1 supporter for him to start working out consistently and early and I couldn't be more proud! People want you to feel good and be healthy – it's contagious!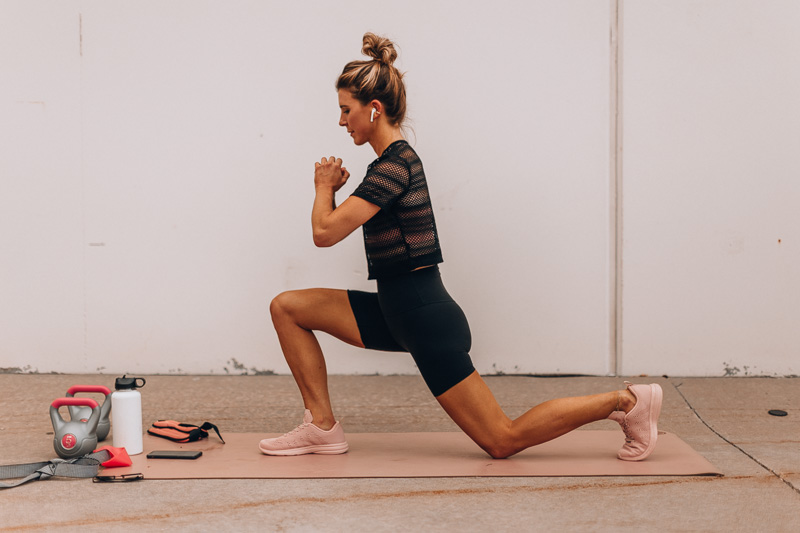 Are you ready to start an early morning workout routine? Share with me your goal in the comments below, so I can cheer you on!
Becky xx
Outfit Details
lululemon fast and free Biker shorts // lululemon top // lululemon mat // lululemon bra // sneakers //

A big thanks to lululemon for sponsoring this post!