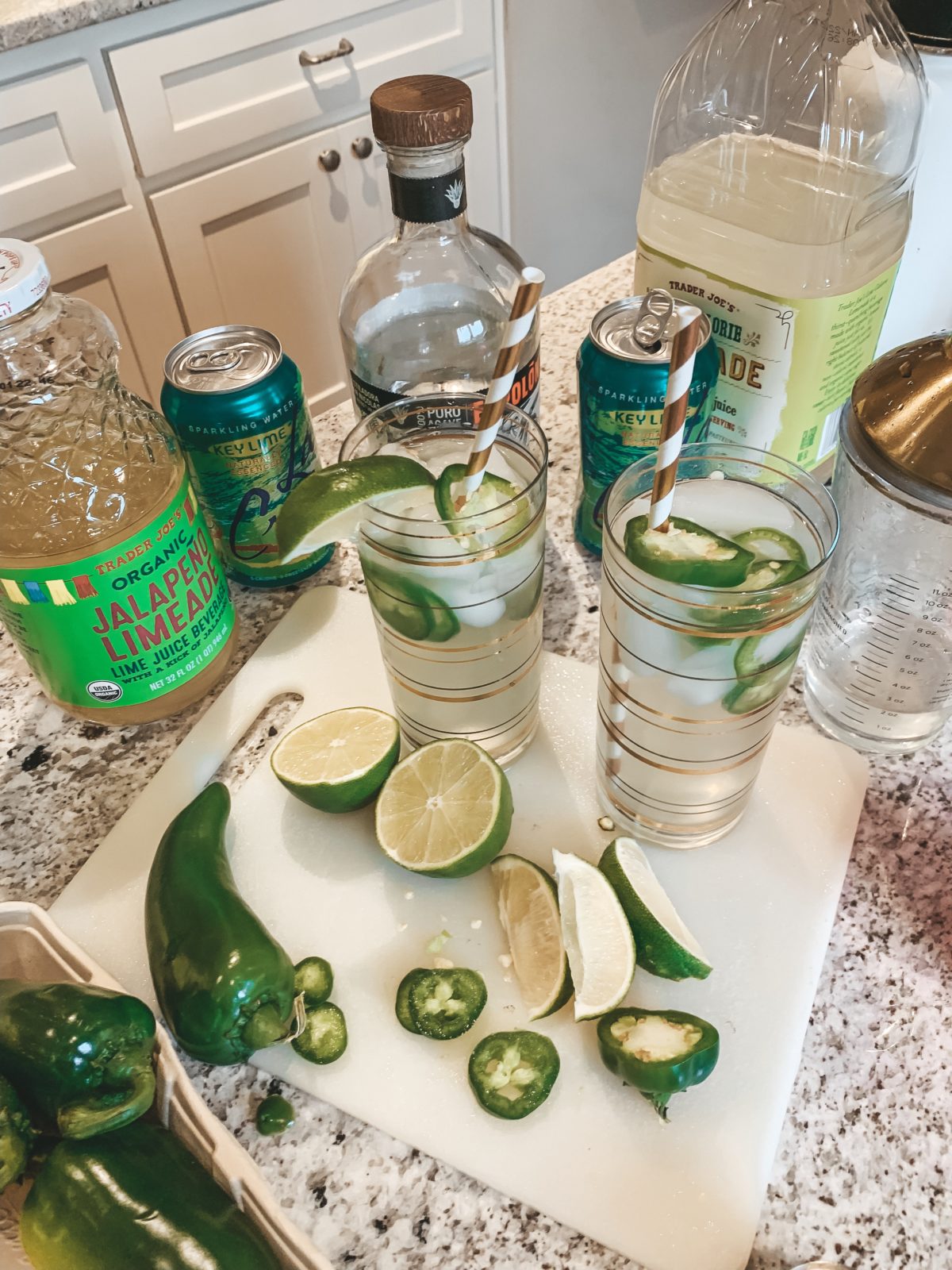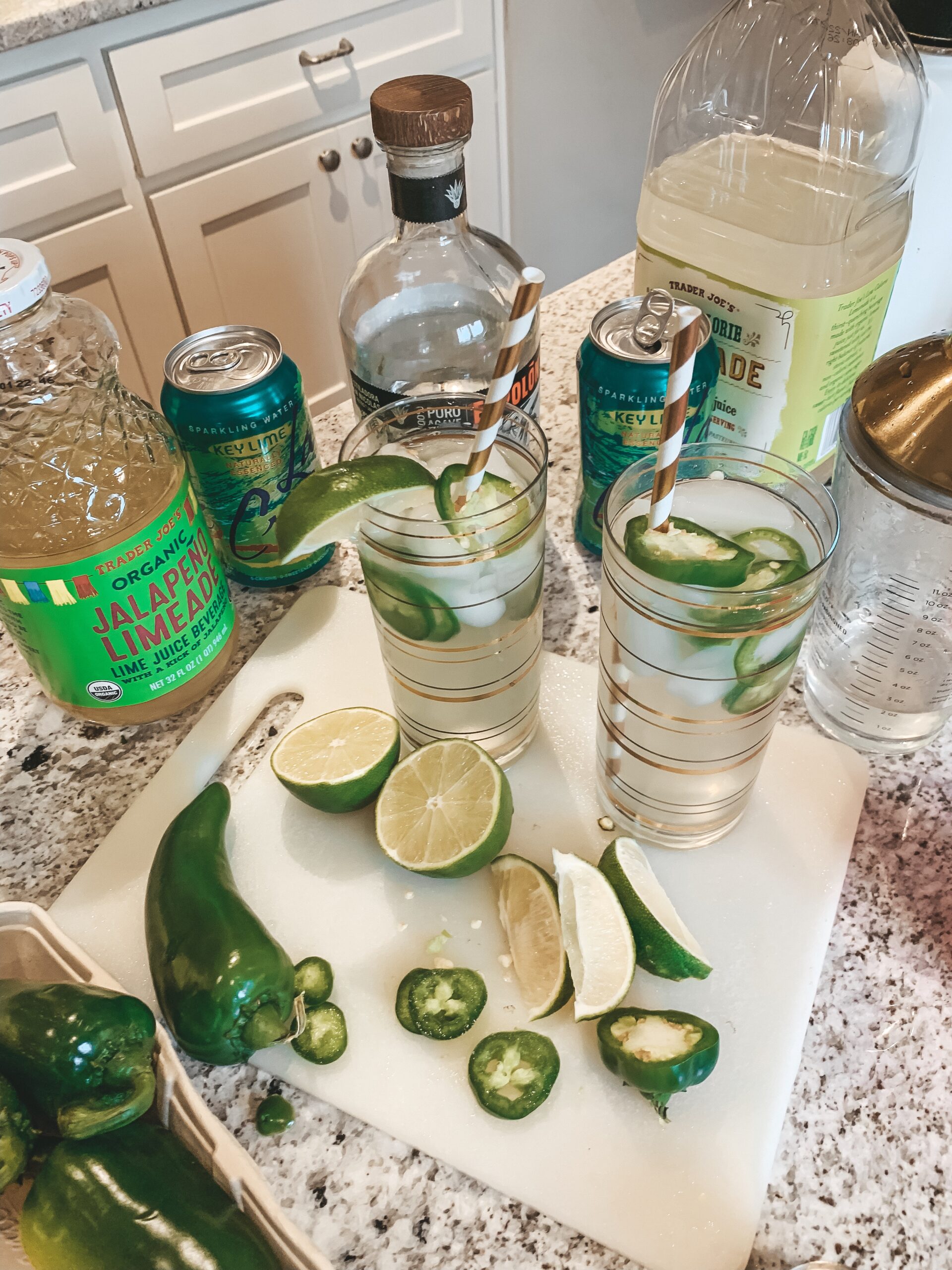 This has been the summer of spicy margaritas for me! I usually don't drink hard alcohol, but this has been my go to, refreshing summer drink. Sharing my recipe just in time for you to enjoy this weekend!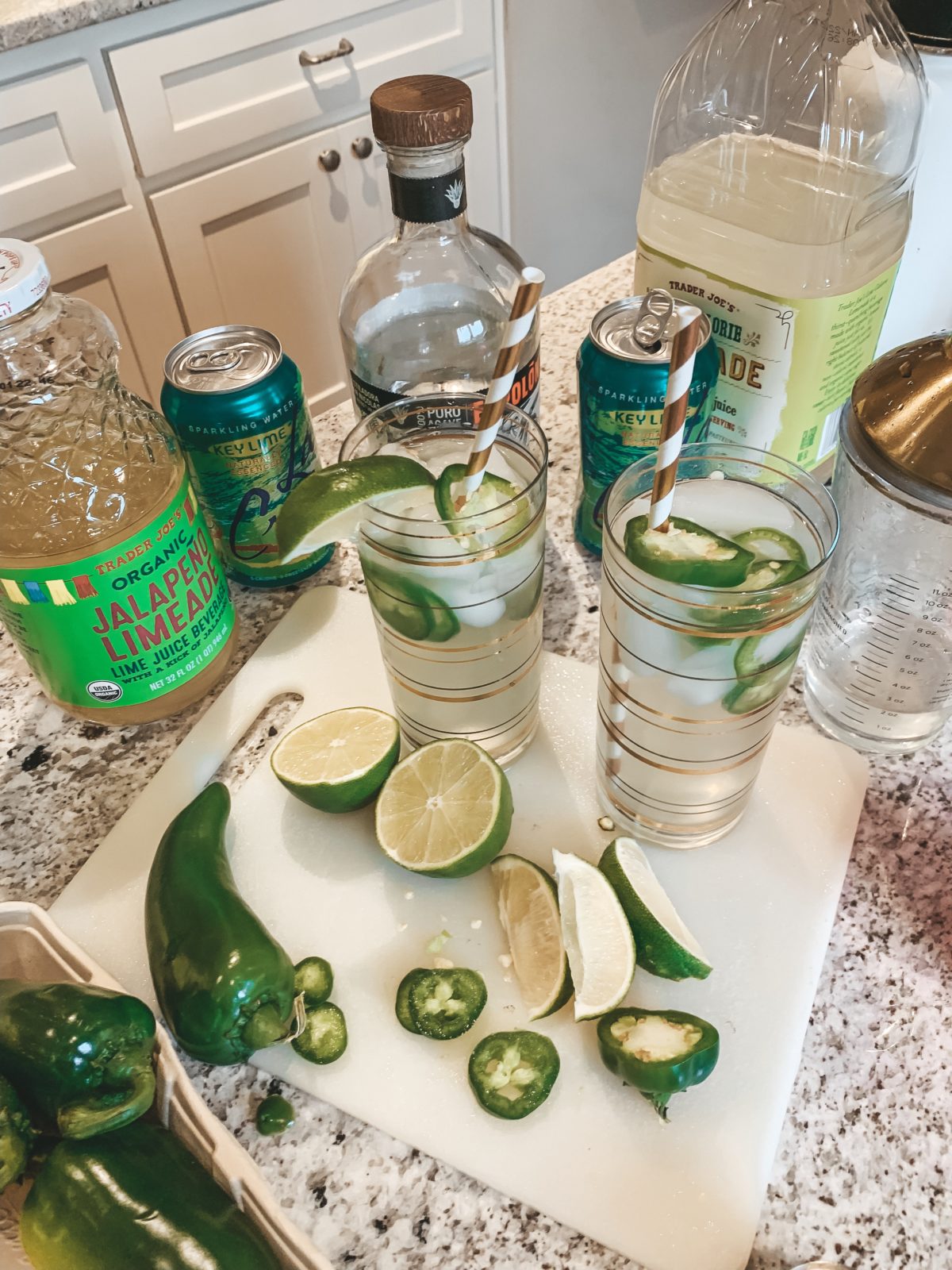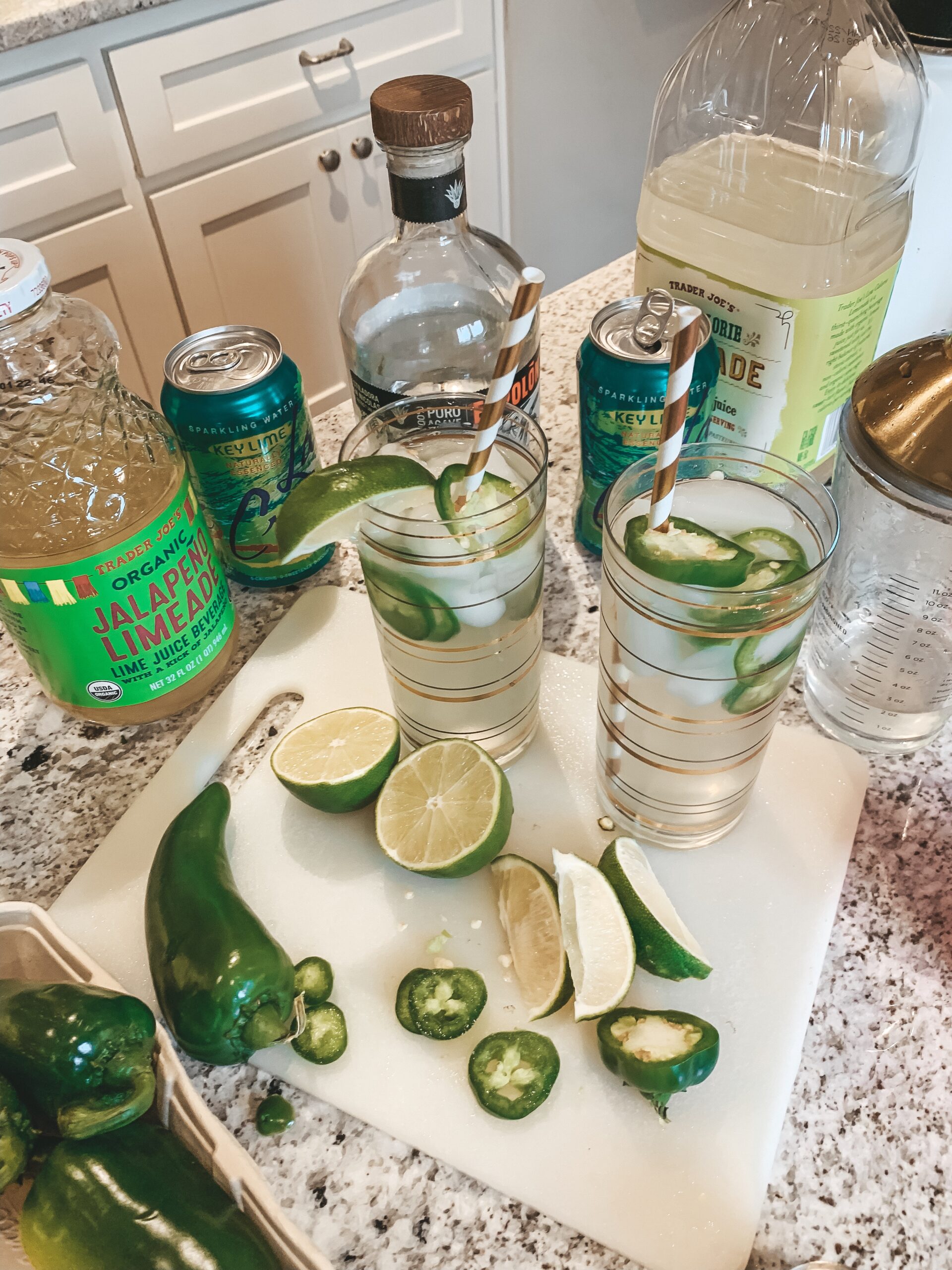 1 part tequila (I use Espolon Blanco)
1 part jalapeno limeade (I get from Trader Joe's) *If you prefer sweeter, use lemonade or do 1/2 jalapeno limeade 1/2 lemonade.
1 part lime soda water (I use keylime or lime La Croix)
fresh lime juice
fresh jalapeno slices
In my shaker I pour in 1 part tequila, 1 part limeade/lemonade, 1 part soda water. My shaker has ounces marked so it's really easy to measure as I go – equal amount of everything. Then I squeeze in juice from 1/2 lime, add ice & shake!
Pour into glass with ice & top with a couple slices of jalapenos & a lime wedge. I leave the seeds in the jalapeno slices but if you want to cut the heat a little bit, remove the seeds.
You can also make this frozen. To your blender add the tequila, jalapeno limeade, lime flavored soda, freshly squeezed lime juice & ice. Blend, pour into glass & and then top with sliced jalapenos.

Cheers! Becky