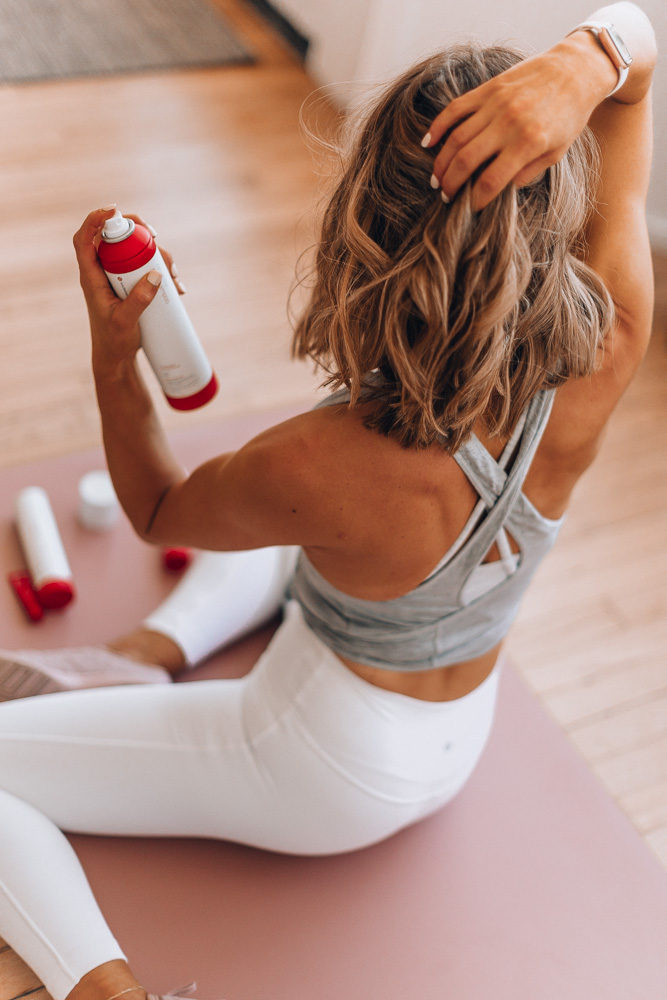 Getting in both a workout & a shower in 1 day can be a challenge. I go to high-intensity workouts 5-6x per week, but I don't always have time for a shower afterwards. Because I choose to workout 1st thing in the (early) morning, I need to get ready for the day right afterward when I get home.

A good dry shampoo that can combat my sweaty scalp is essential for me. The new self-care line from lululemon is full of amazing products including a dry shampoo that smells so good!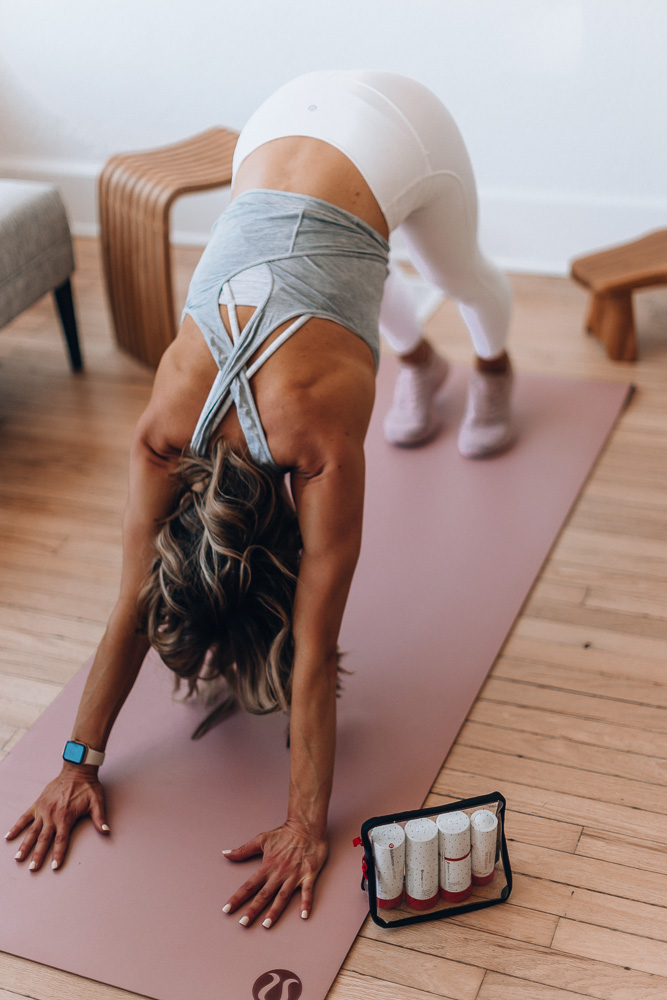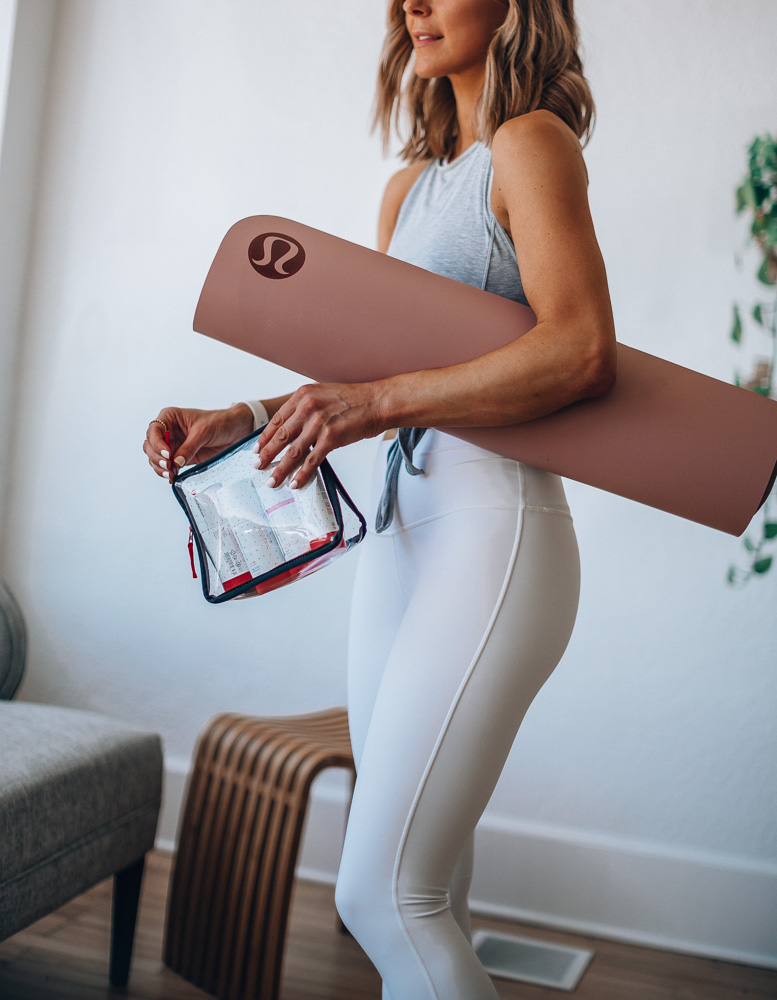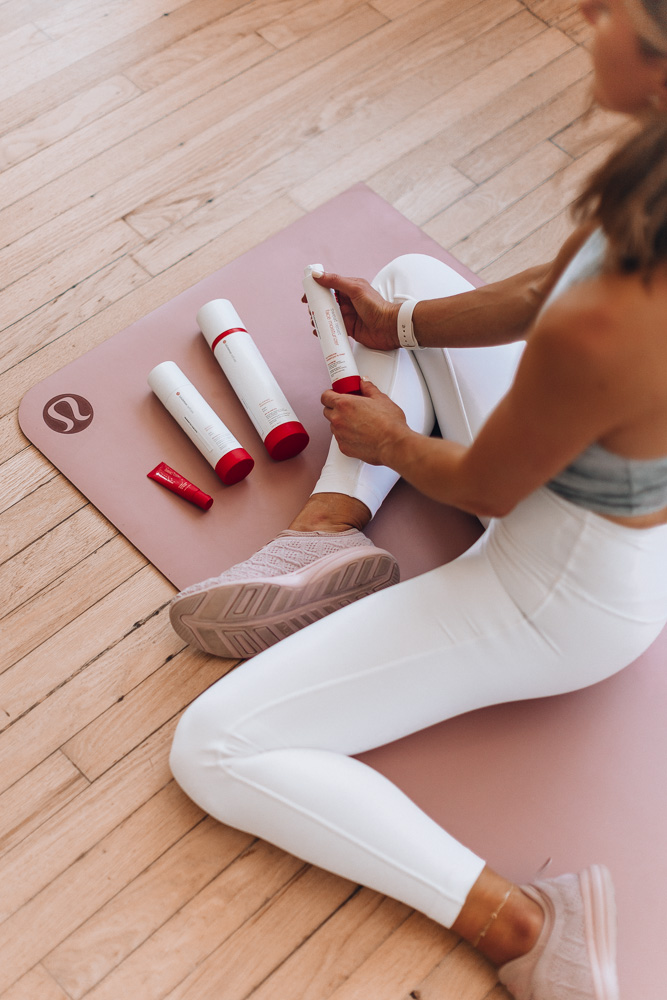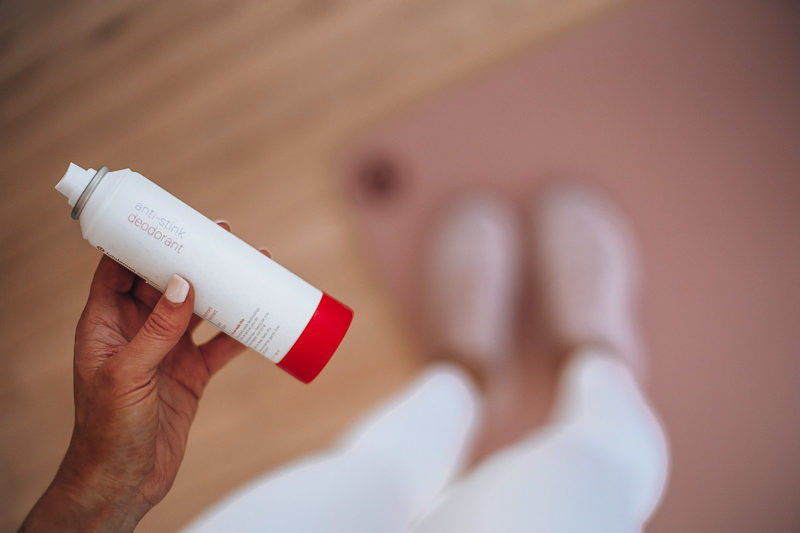 The deodorant is natural and in a spray aerosol can. I feel like the spray really absorbs sweat & oils quickly. It's also refreshing & feels super clean (spray prevents potential bacteria growth that can happen on a deodorant stick) . I've tried both scents (Aloe Lotus & Blackpepper Sandalwood) and love them both. The Aloe one smells like vacation & the Sandalwood is more woodsy. The scents hold up even through a workout class.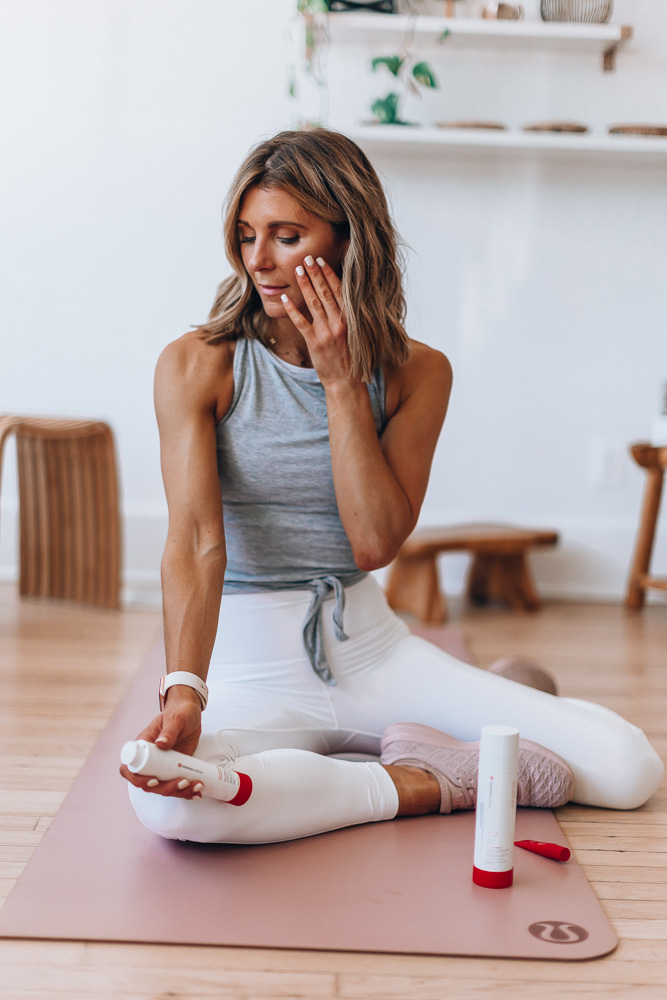 I love that as I'm shopping for my activewear at lululemon I can also grab these essentials. A huge bonus is that the products also come in travel size. When I find a product I love, I want to be able to easily travel with them.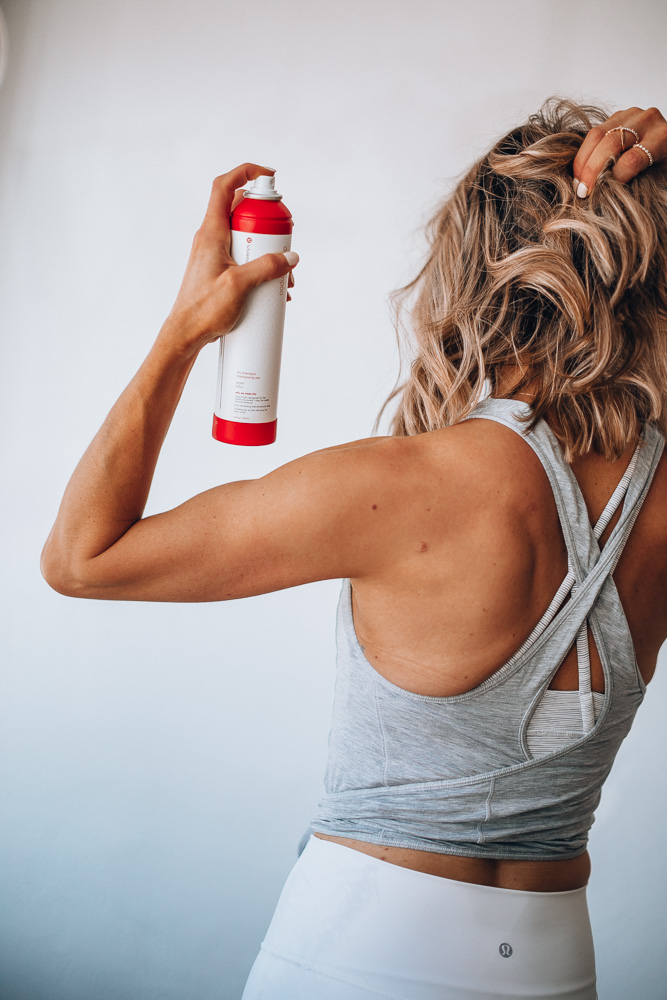 These products have been tested on athletes (never animals) and now I can also attest to the truth that they do combat sweat & help me quickly get ready for the day, feeling & staying fresh.
Leggings // Bag // Dry Shampoo // Water-bottle // Mat // Deodorant
Have you tried the new lululemon self care line? I'm obsessed!
Becky xx
Outfit details:
Lululemon Leggings // tank // Bra // Sneakers // Mat
A big thanks to lululemon for sponsoring this post!