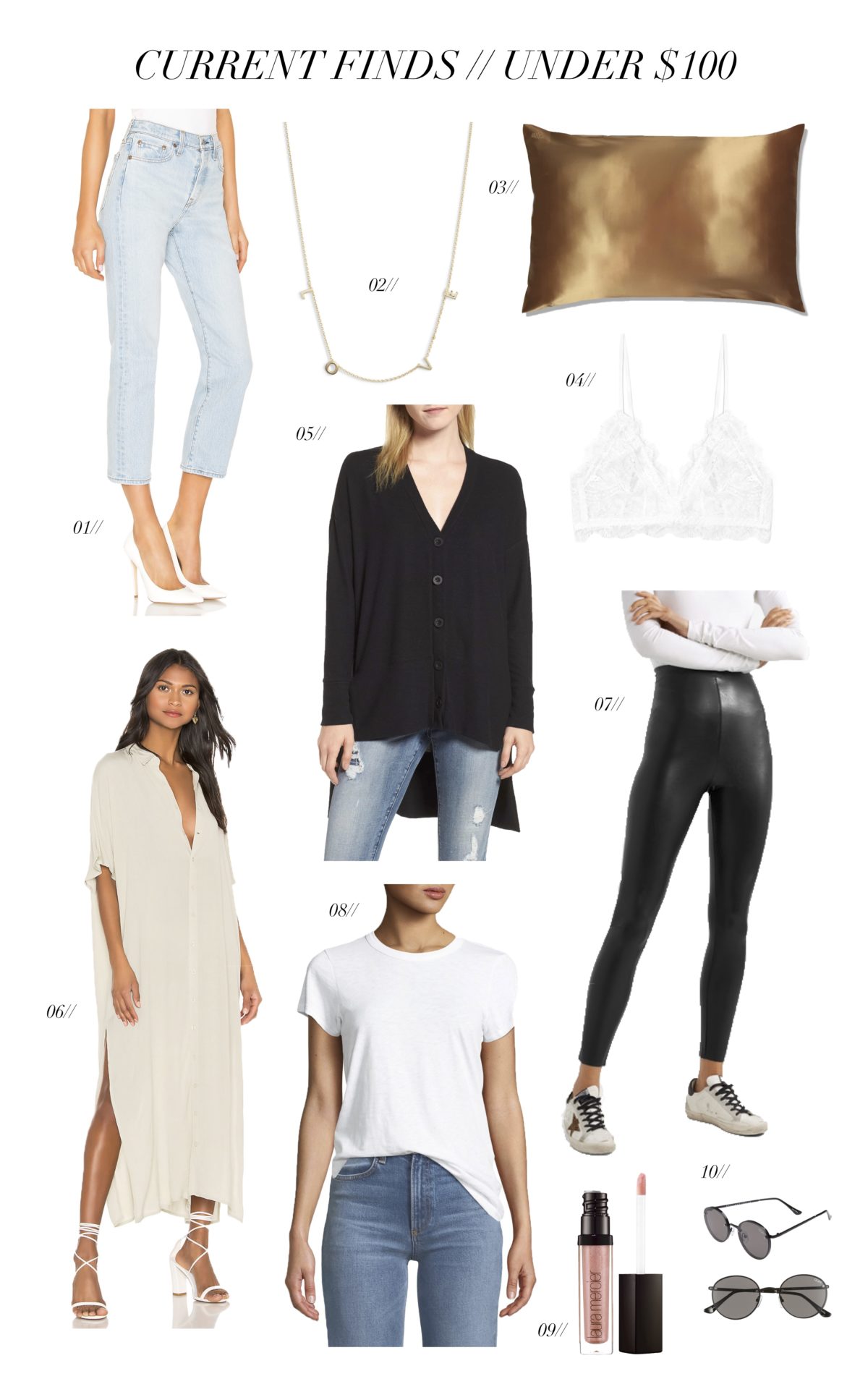 I wanted to share some of my current favorite pieces that are all under $100. These are great pieces for spring that should be in every woman's closet!
01// Jeans 02// Love Necklace 03// Silk Pillow Case 04// Lace Bralette 05// High/Low Cardigan 06// Tranquilo Dress 07// Faux Stretch-Leather Leggings 08// White Tee 09// Lip Gloss 10// Sunglasses

01// These jeans are consistently my favorite pair of denim. I wear them year round but will be wearing them even more this spring. They look cute with sneakers or dressed up with heels (as pictured).
03// Do you guys have a silk pillow case? I recently switched over and I don't think I'll ever go back. It helps with bedhead and helps your skin retain moisture. I may even get Sutton one to help with her hair tangling at night.
07// The Faux Stretch-Leather Leggings are under $100 and every girl needs a pair. One of my readers just sent me a message that she finally purchased these after eyeing them for a while and wears them multiple times a week. Check out my LIKEtoKNOW.it page to see the different ways I style them. They are the best!!
08// A basic white tee has been my go-to lately. I've reallt been loving this one. It is perfect to layer with a good leather or suede jacket.


You can find even more items under $100 here (Spring) and here (Vacation)!
Xx Becky